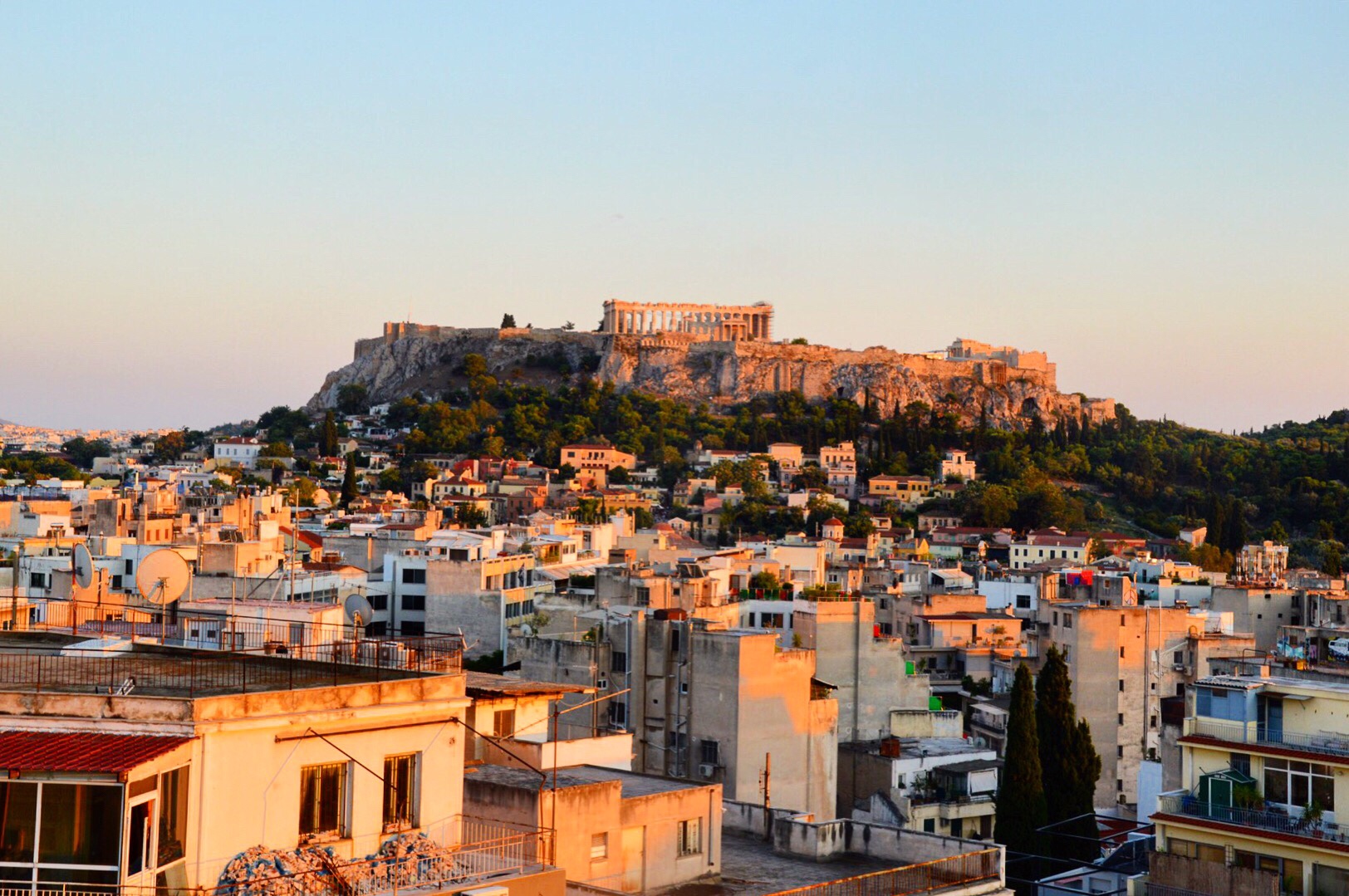 Before leaving for Santorini, when visiting Greece recently, we spent 36 hours in the Greek capital Athens. We mostly walked, drank beer and ate bread and meat based food, which is one of the best ways to spend time according to me.
Pork gyros at Bairaktaris. Very tasty and about €3 at a sit down restaurant.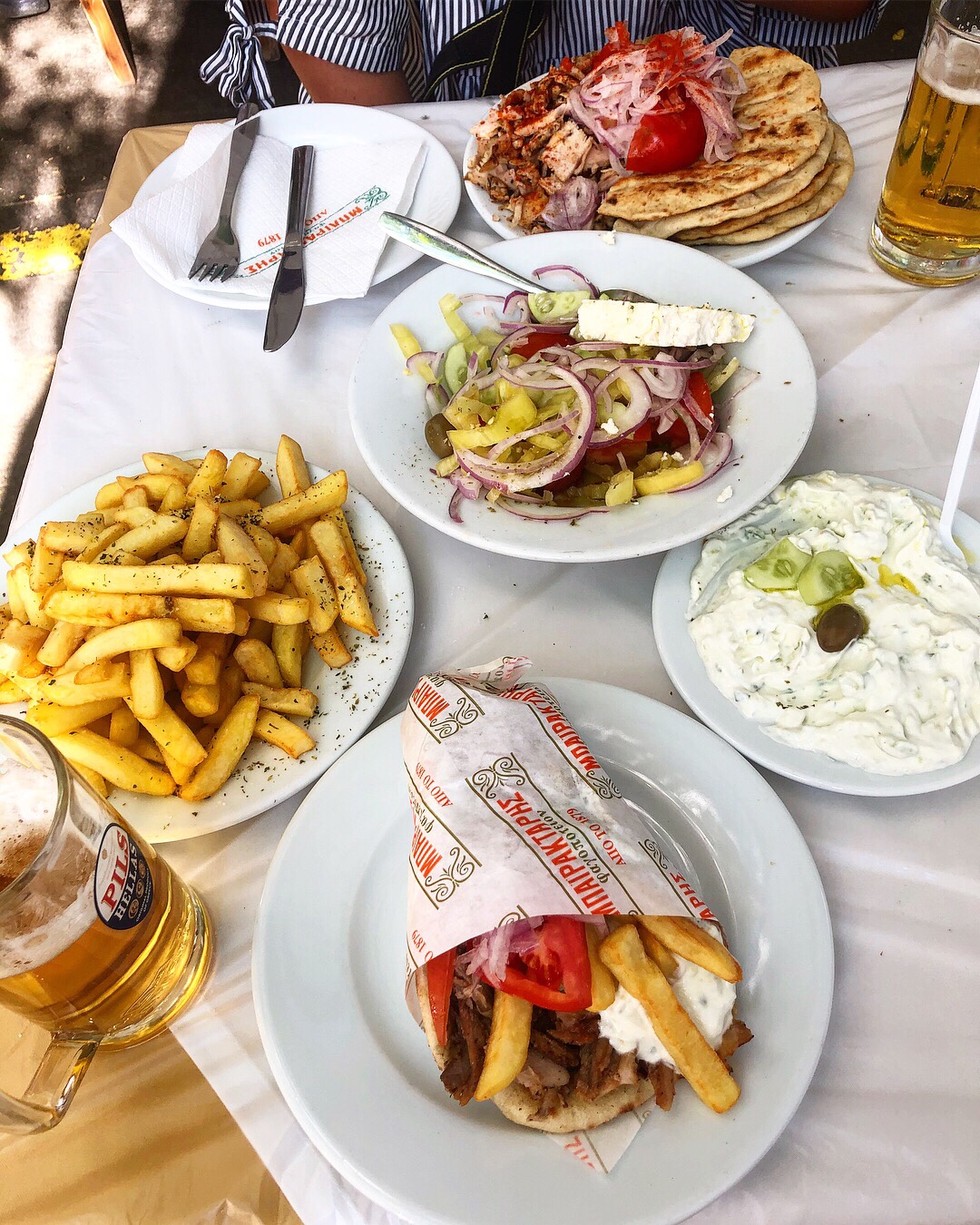 All the spread at Bairaktaris. So good.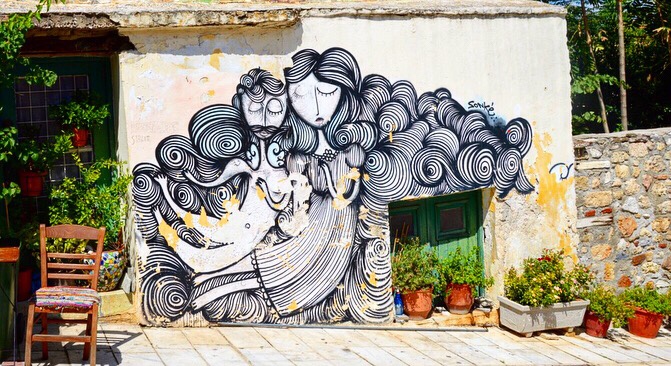 Athens street art.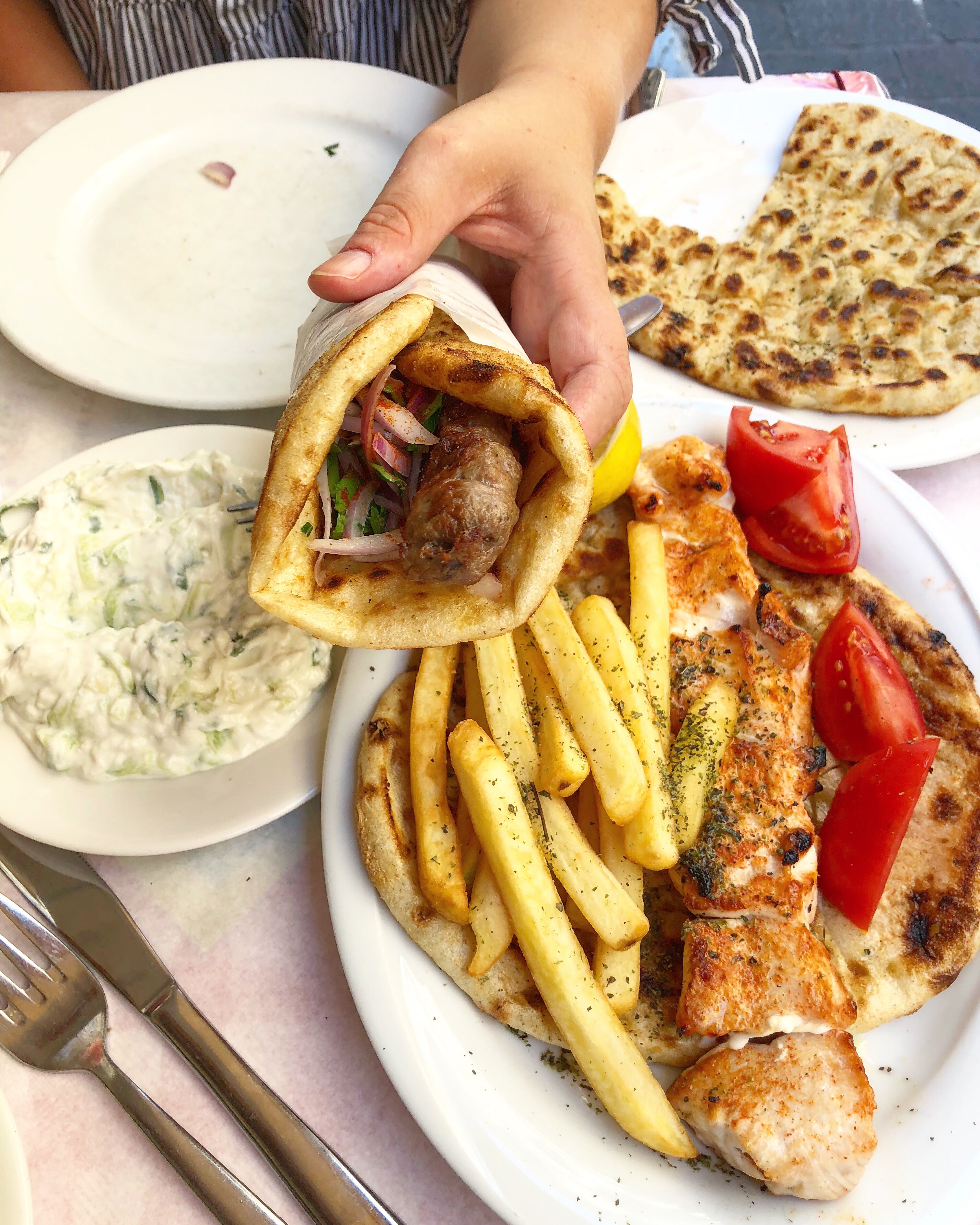 A pita bread wrapped bifteki as well as chicken souvlaki with chips and tzatziki at O Thanasis.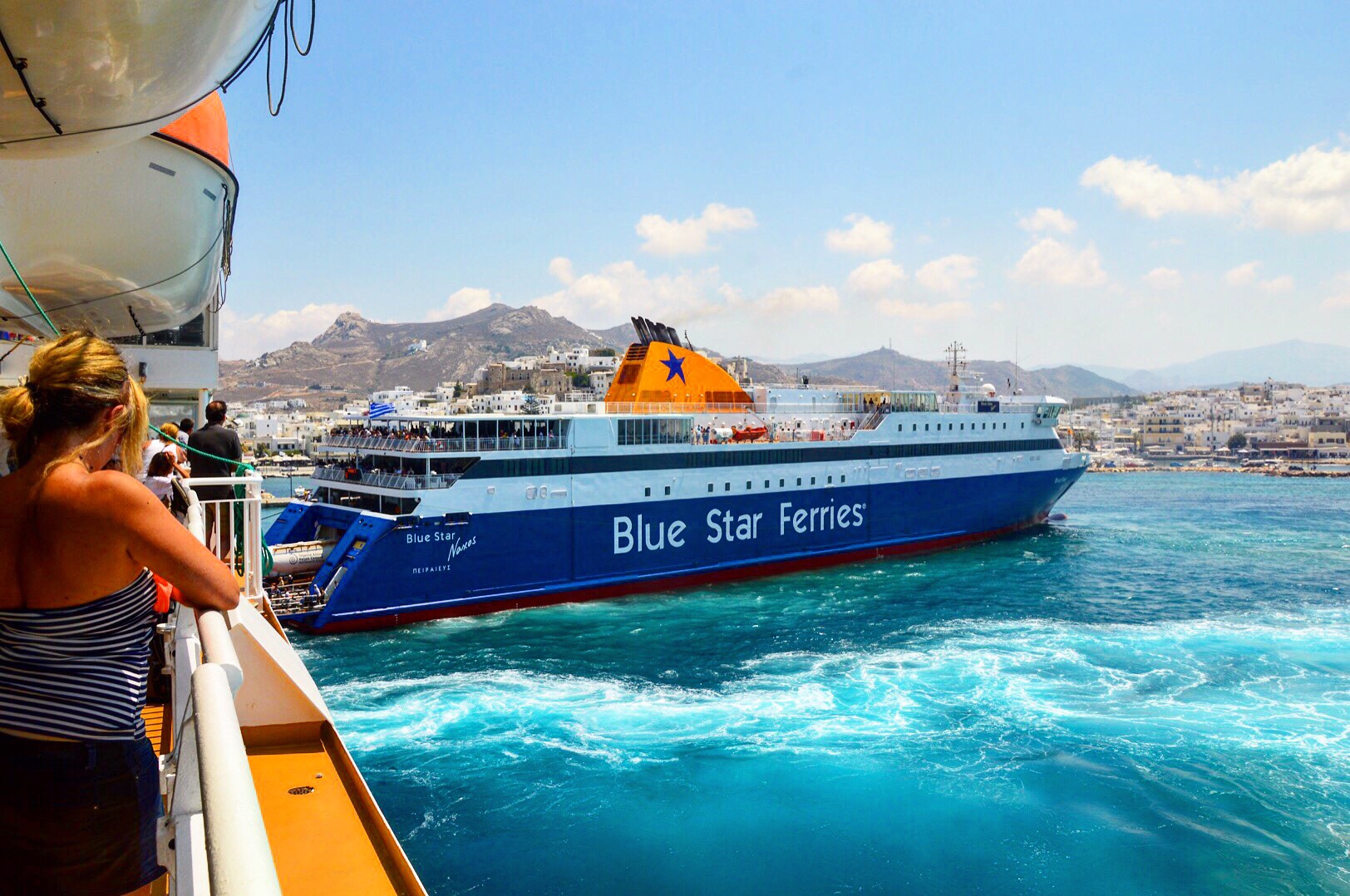 Views from the Blue Star Delos which we caught from Athens to Santorini for a pleasant 7-hour trip.