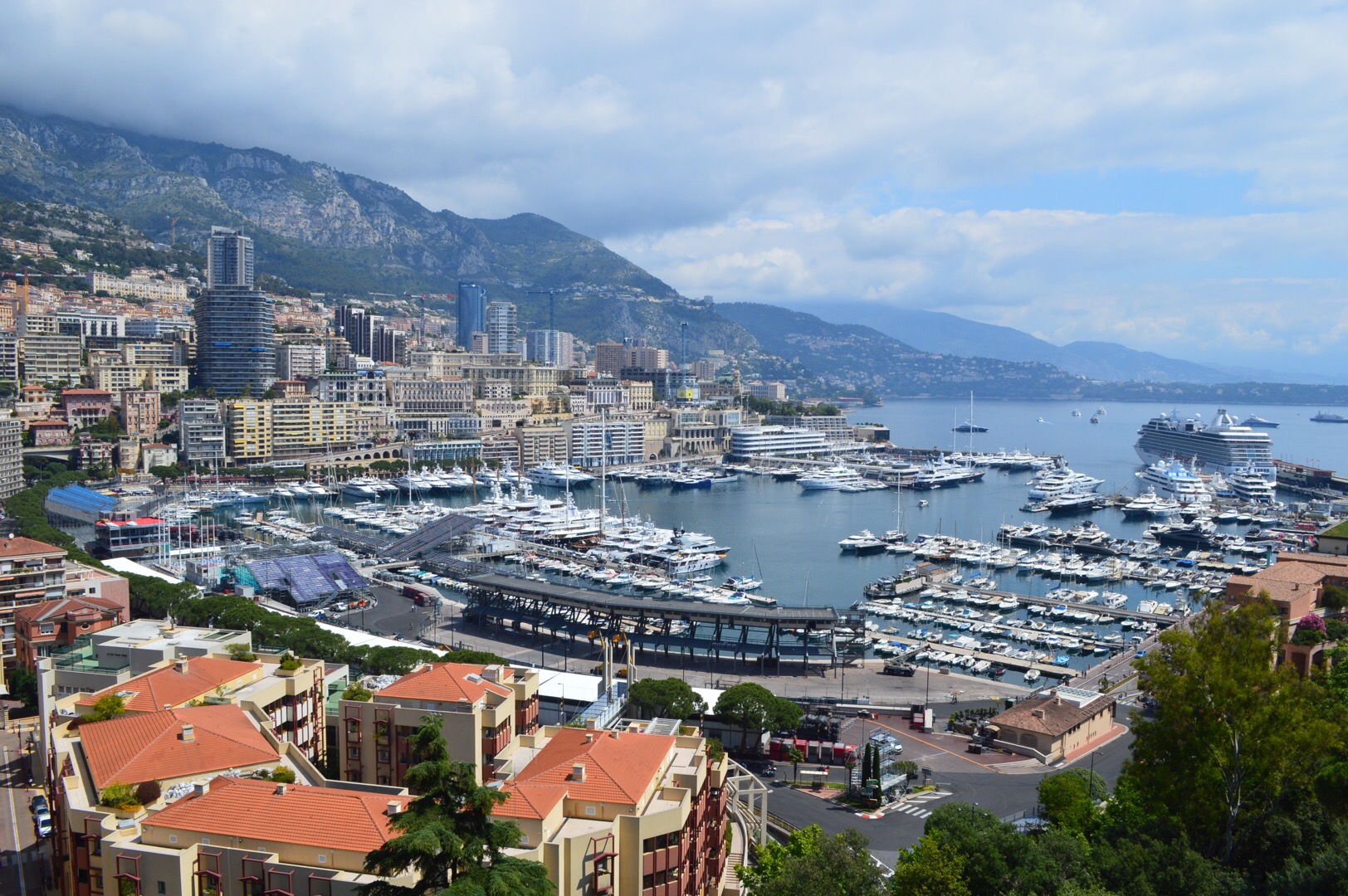 Got back from our trip to Monaco last week, and though I'd share what we had, and what you too could eat in Monaco.
Although we only visited for four days, we did a fair bit of eating.
Le Louis XV – Alain Ducasse à l'Hôtel de Paris
One of the "must dos" in Monaco if you are okay with spending €300-400 (minimum) on a dinner for two. I've wanted to go there for a long time, so we decided to splurge to, for the first time, visit a European three michelin starred restaurant.
Upon arriving, we were the first guests of the night, which was a little bit intimidating initially. Although staff were quite relaxed so we were too.
Prices are quite high as mentioned, but you do get quite a lot for your euros. We ordered five dishes in total – a shared starter (€45), two mains (approximately €100 each) and two desserts (€36 each). A bottle of red wine was €60 and a bottle of water €7. In addition to our five ordered dishes we received 9 various kinds of food items and dishes, each.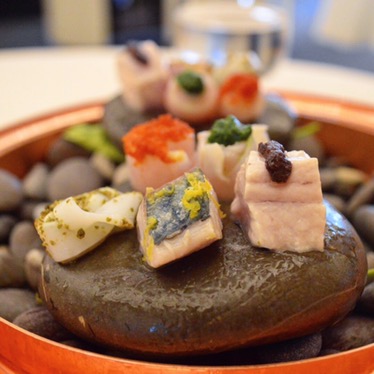 French fishes with Mediterranean herbs.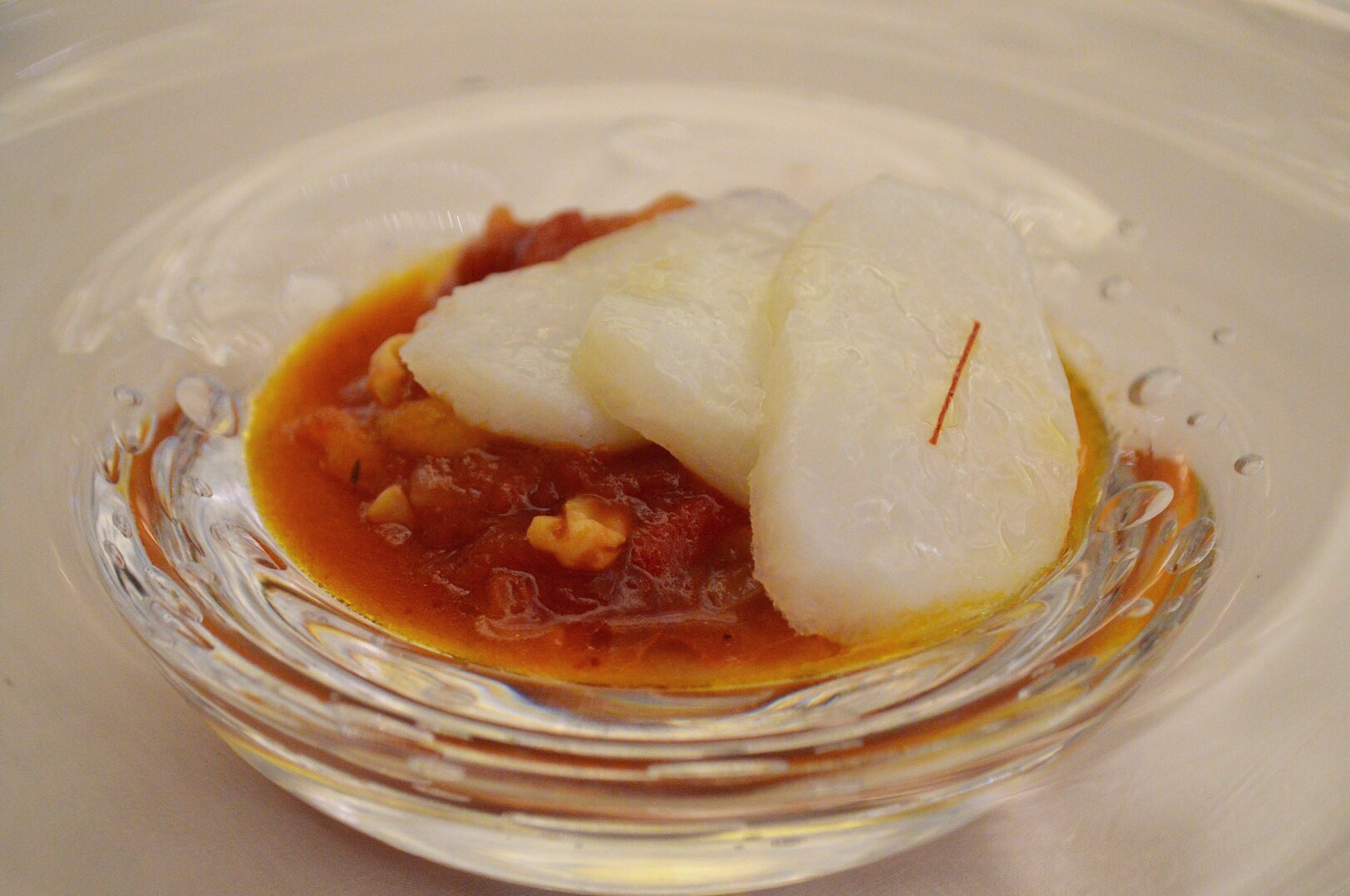 Stocafi, a Monegasque dish with salt-cured cod, fennel sausage, tomatoes and olives.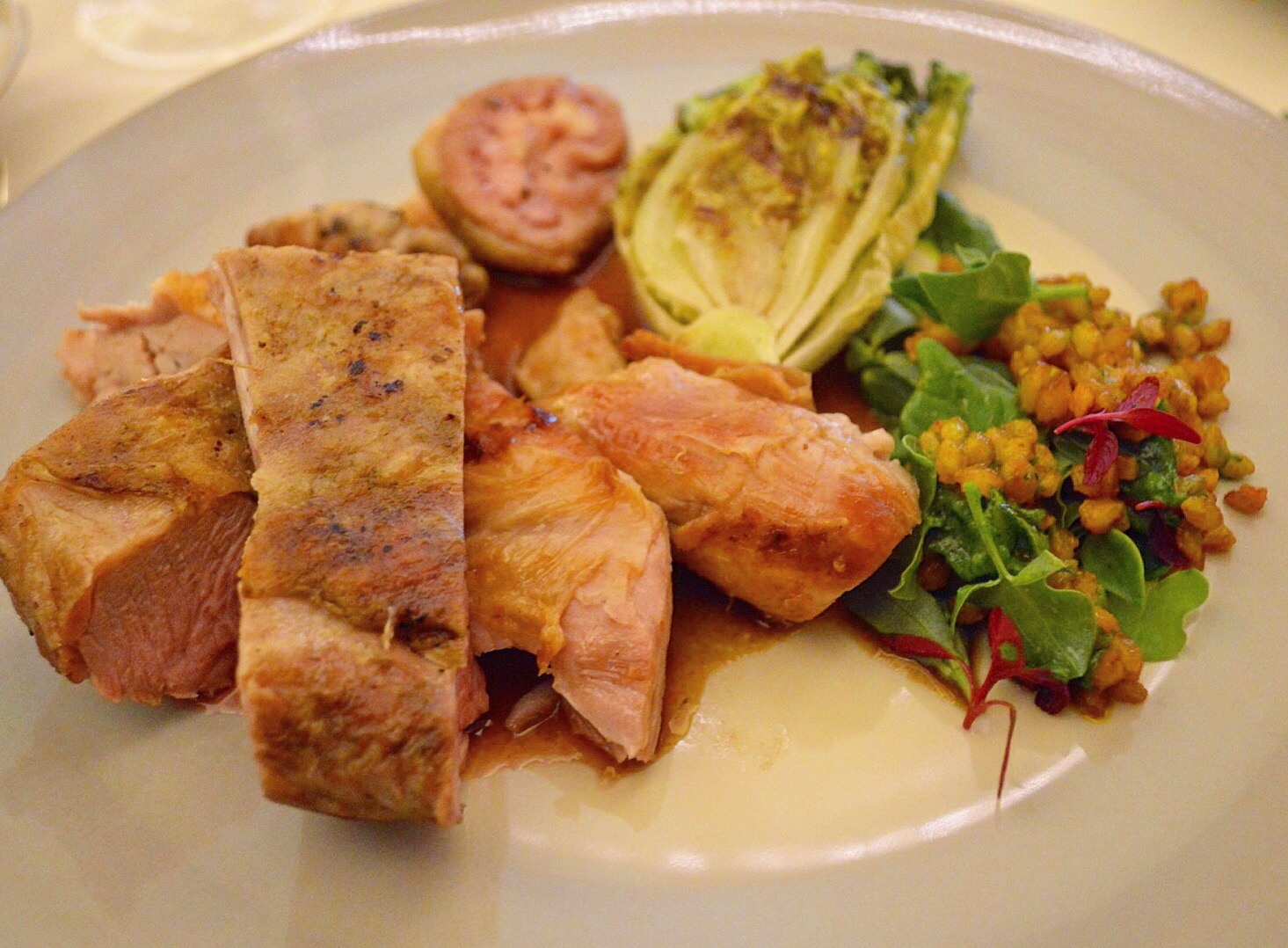 Milk-fed lamb, red leaves lettuce salad, tiny spelt and herb pesto.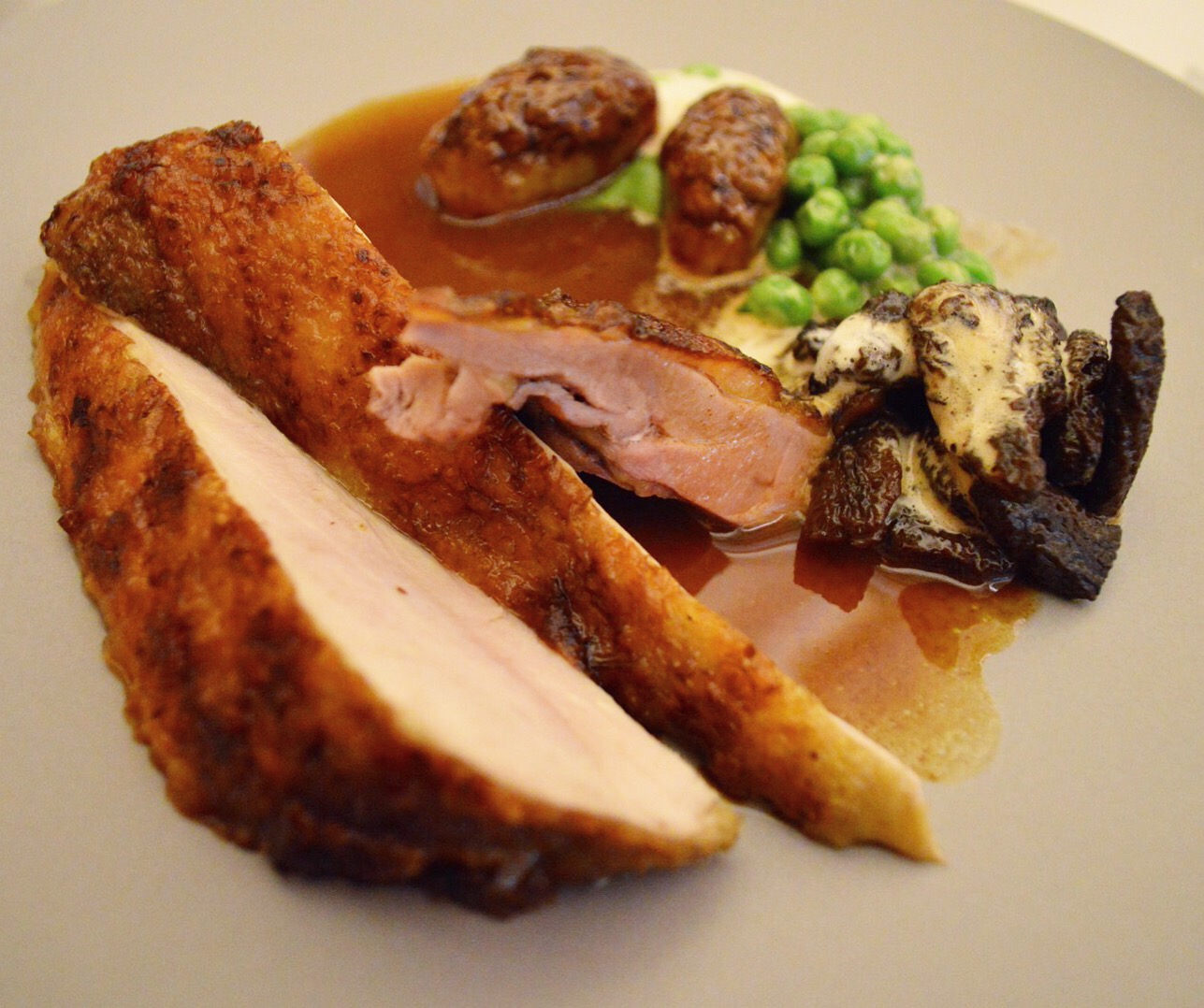 Guinea fowl cooked in the fire place, green peas and morels.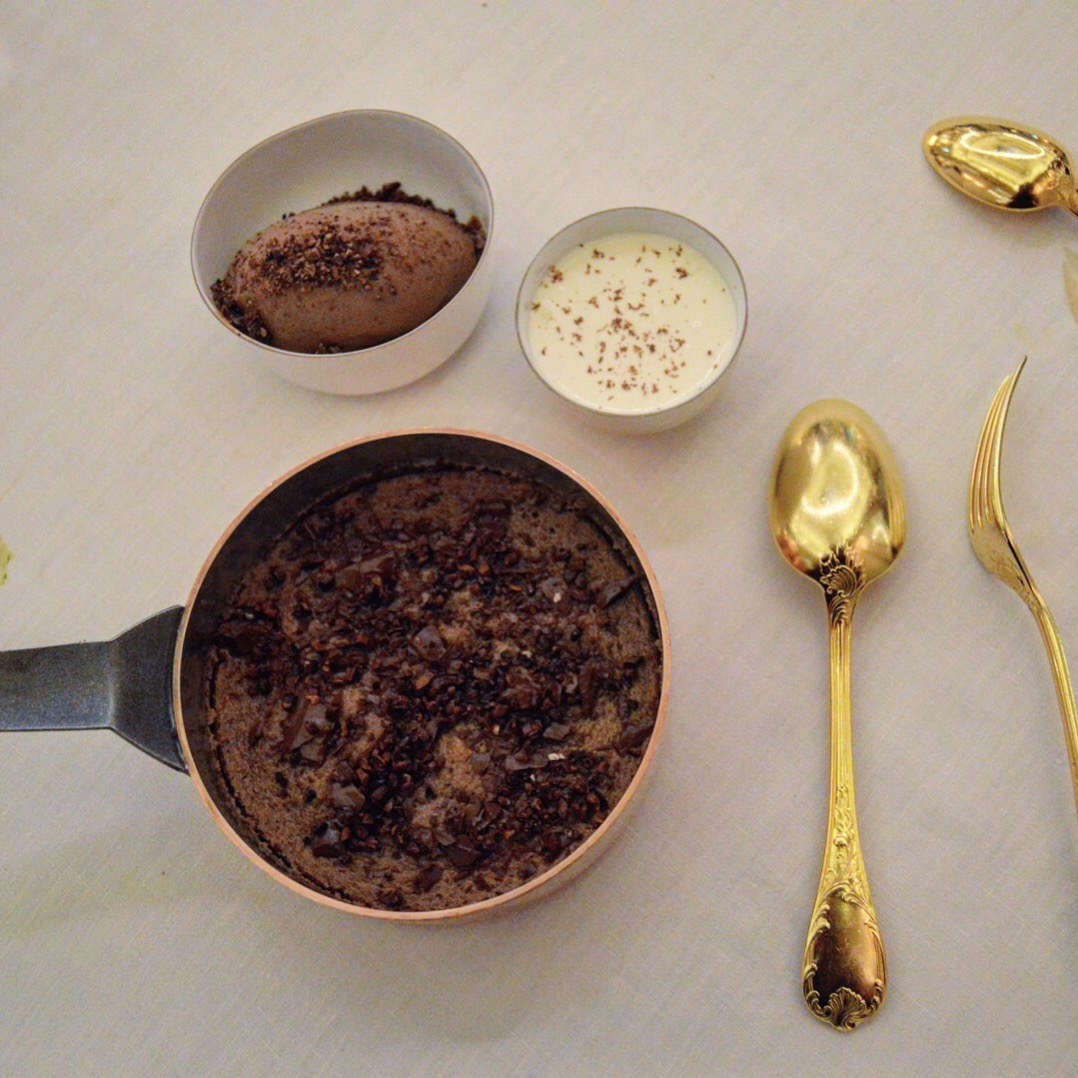 Soft chocolate cake, cocoa/nib.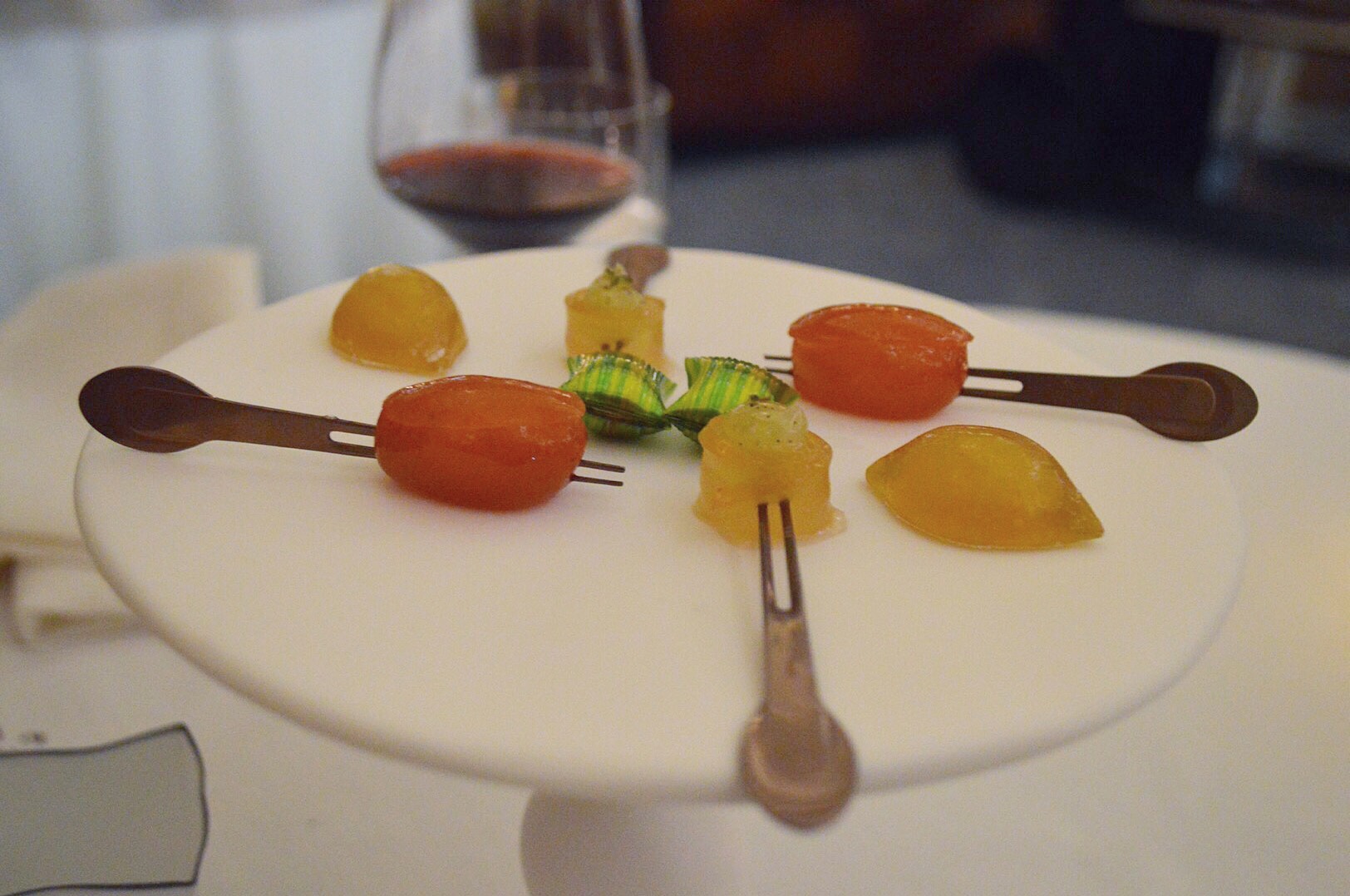 Coffee candy.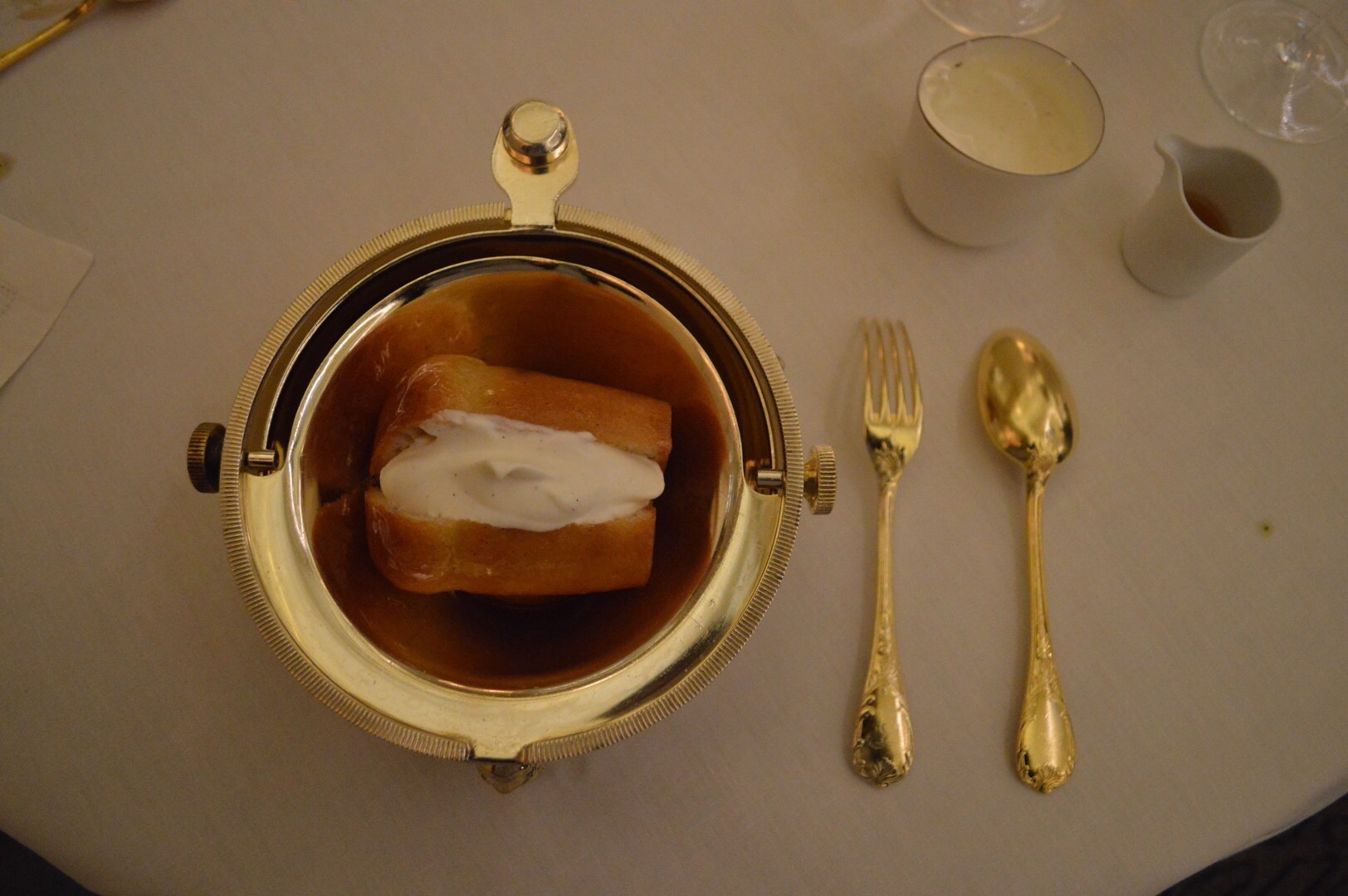 Rum baba, lightly whipped cream.
Apart from what is above we had two kinds of sorbet (green apple-rucola and yuzu), roasted almonds and homemade chocolates.
A fantastic experience both in terms of ambience, food and service.
Café de Paris
A Monaco classic, located just next to the casino and an exceptional place to people spot, watch the expensive cars (and their owners/renters). Because of this also sort of a tourist trap with steep prices, at least so I've heard. Fortunately it wasn't all that bad and we had a really nice dinner at prices relatively close to a meal in for instance Stockholm.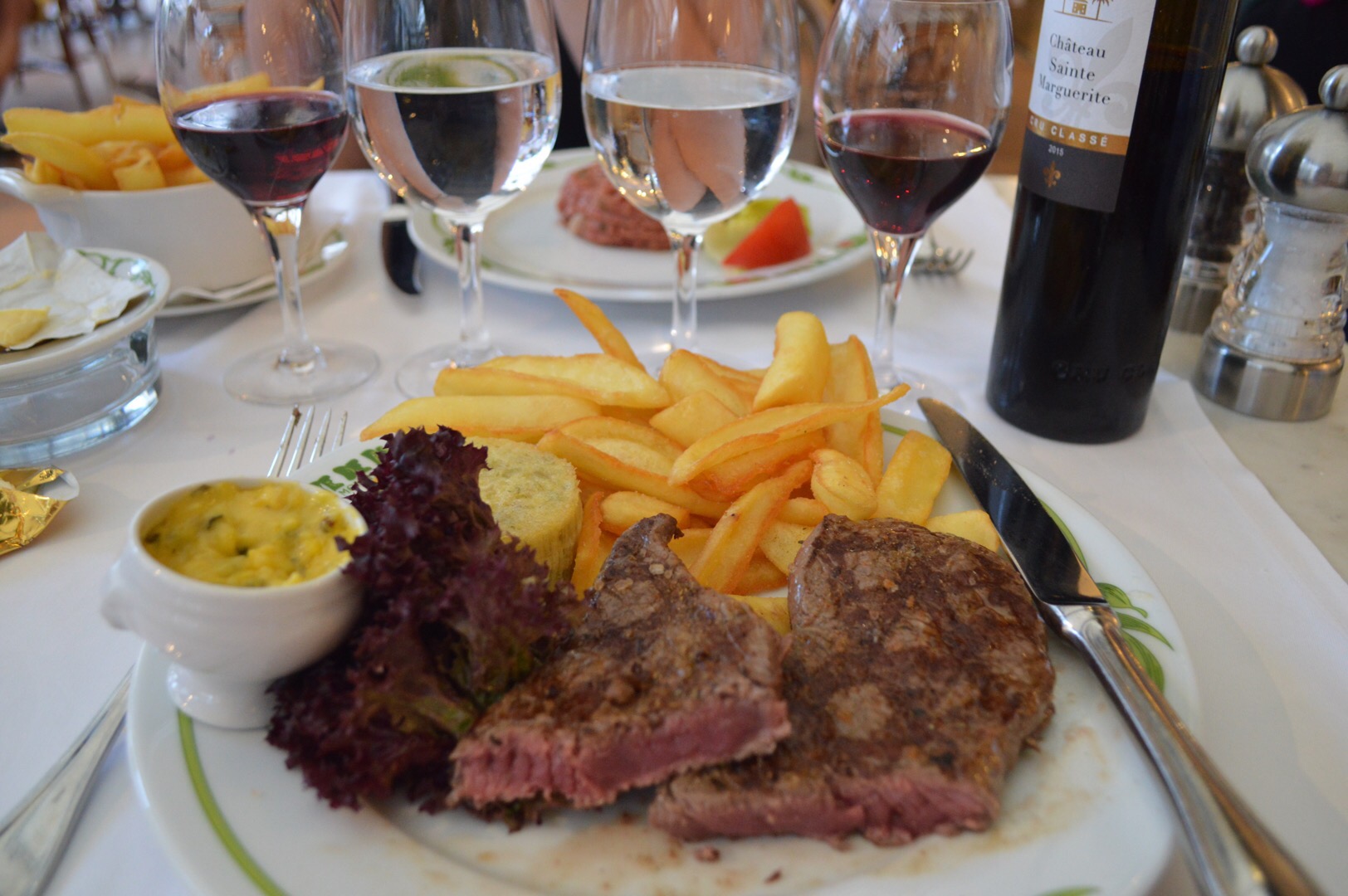 Sirloin with fries and béarnaise sauce (that is much better than it looks) costed €31.
Steak tartare with fries, also €31.
Enjoyed with a bottle of wine and a shared dessert we paid slightly over €100 for two in probably the best location in one of the most expensive places in the world.
Amici Miei
Closer to our hotel, the Columbus we found Italian restaurant Amici Miei, meaning "my friend" as we learned from the friendly owner.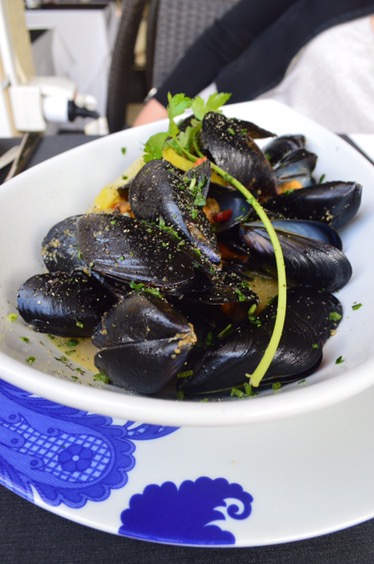 First up, delicious mussels.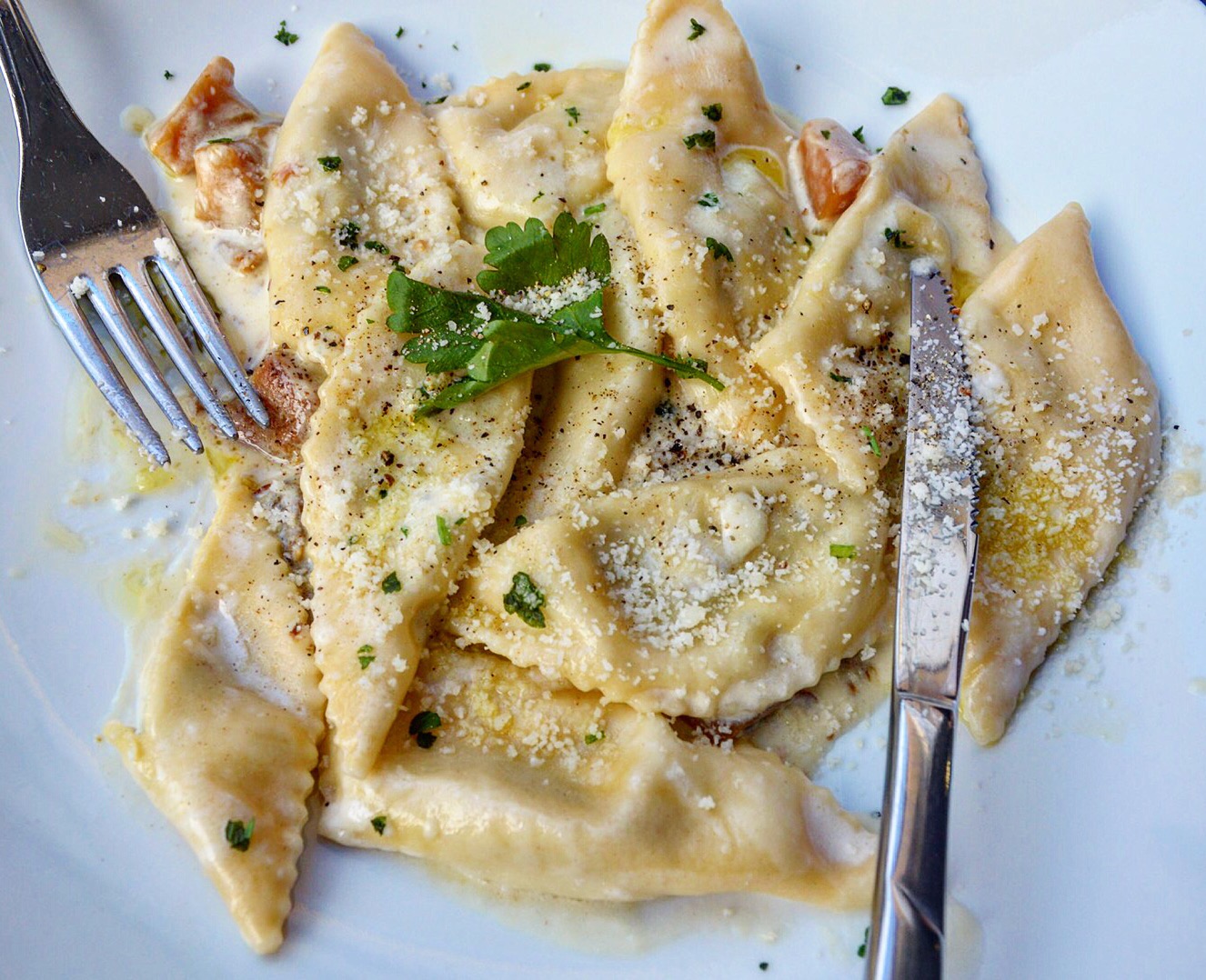 Raviolis with truffle, porcini and ricotta in a creamy sauce. Really, really delicious.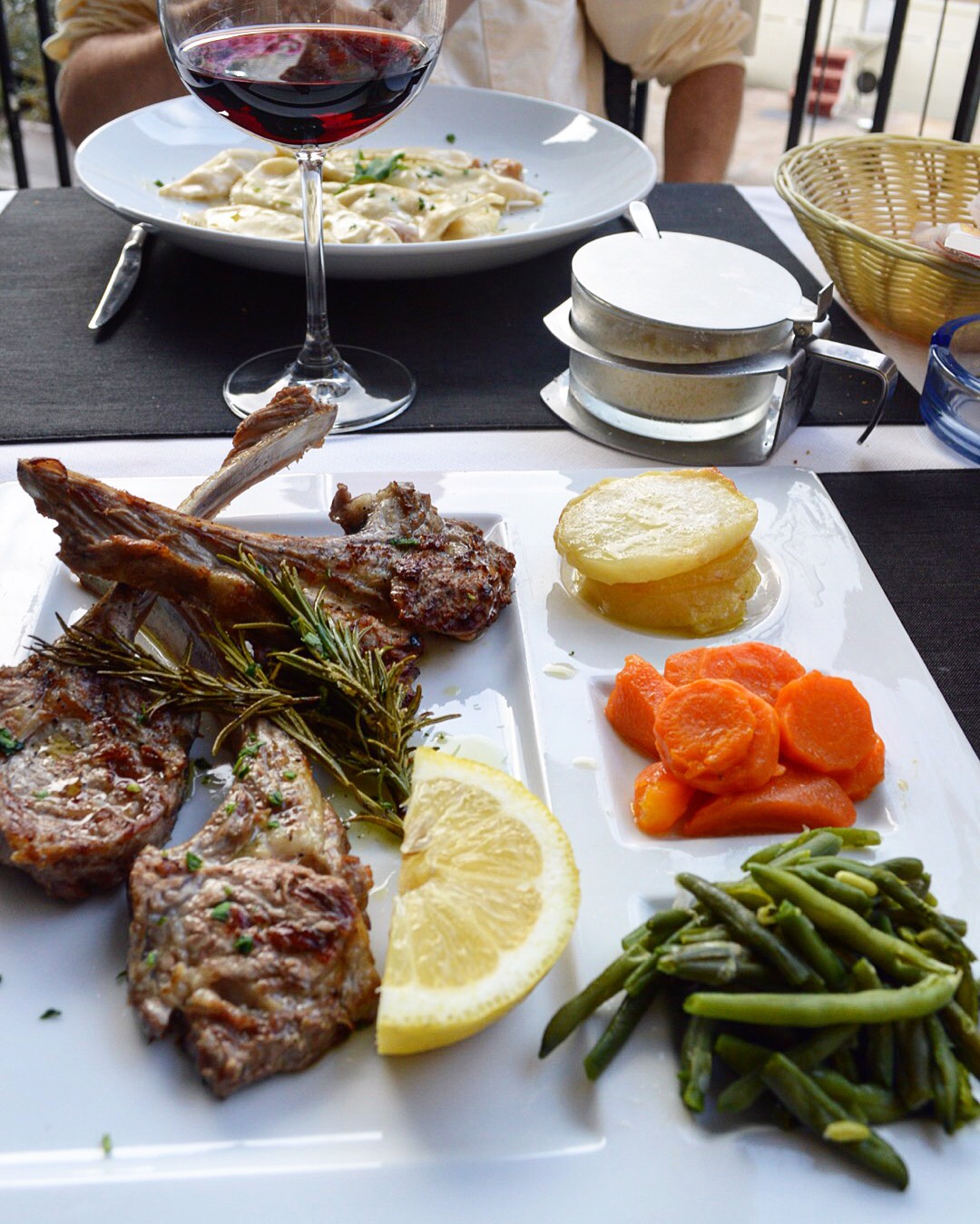 Delicious grilled lamb with a few basic but well cooked condiments.
Again, prices were relatively high, although less so than Café de Paris. Two beers, a 50 cl bottle of local wine, a shared starter and two mains costed us around €100.
More food in Monaco
Honorable mentions goes to Le Comptoir at Place D'Armes were we had delicious sandwiches and coffee for breakfast. It is below the hill where the palace and the aquarium/Oceanographic Museum are located.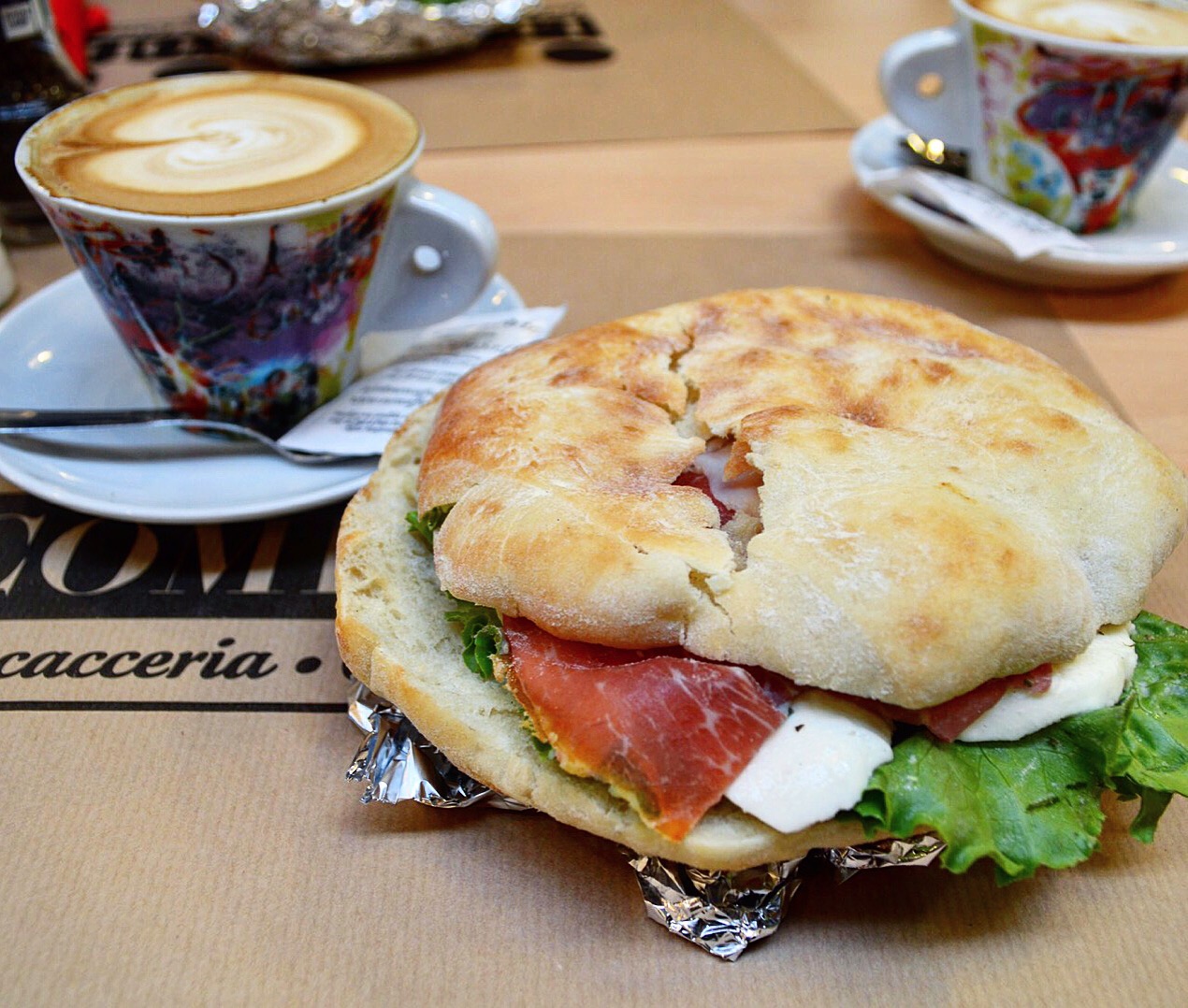 Mozzarella & ham sandwich at Le Comptoir.
Another recommendation is to visit Carrefour where you can buy snacks and drinks. They had bottles of Champagne (yes, actual) from €10.
Another quite nice place was Bilig Café which had decent food at decent prices. A crepe with lemon and sugar was €4 and a Salade Nicoise was €15.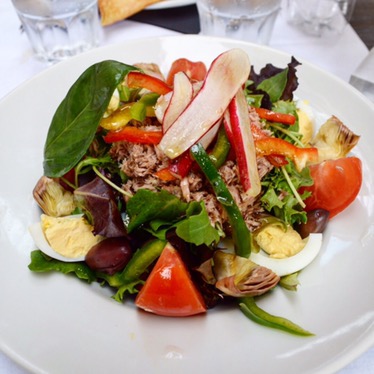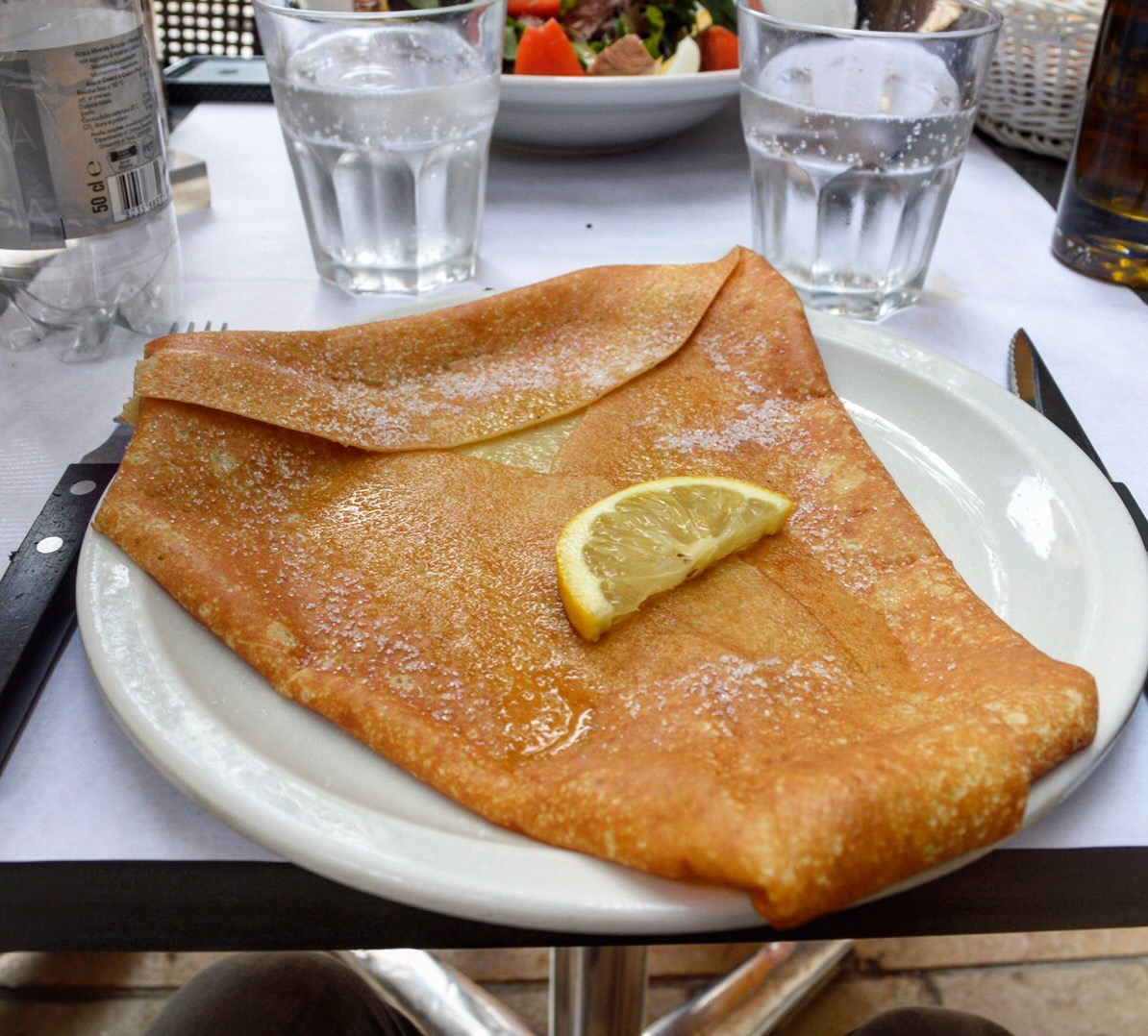 Salade Nicoise and crepes at Bilig Café.
All in all, Monaco was a very nice destination for a four day getaway. The ultra luxury is mostly located around the casino, in the rest of the city/country you can find nice food and drink at relatively decent prices.