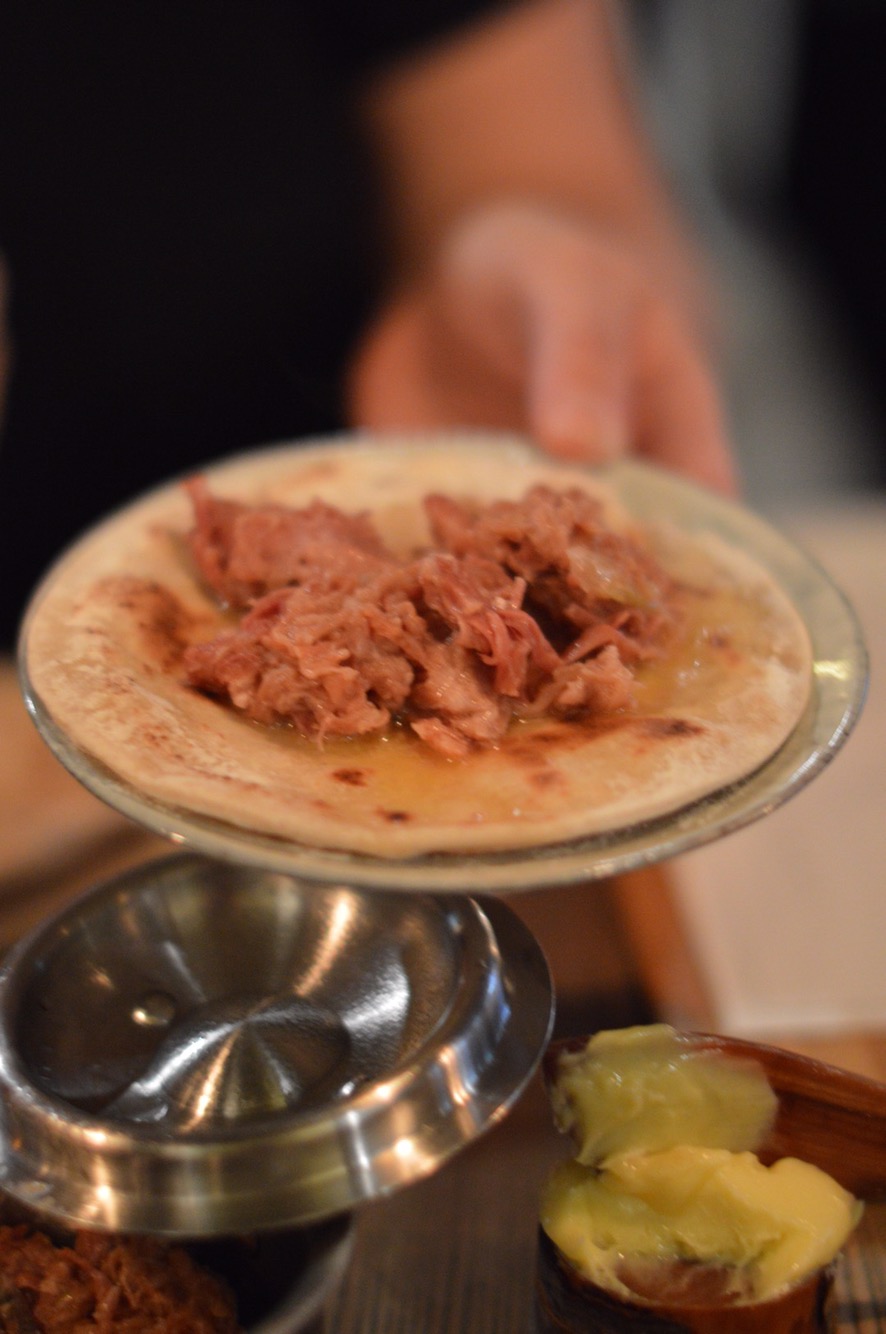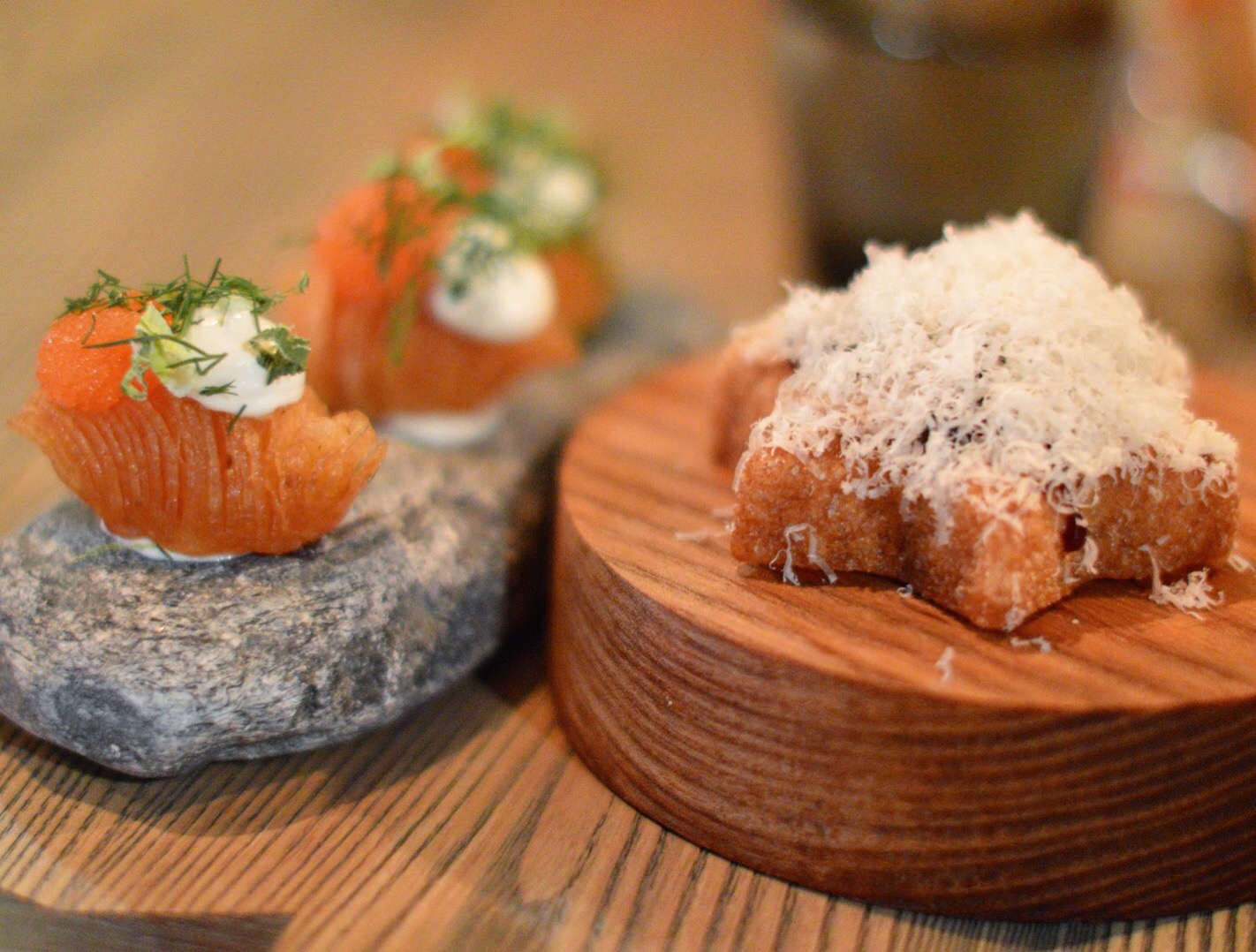 After thinking of visiting for a year or so tonight it was finally time to visit Restaurang Hantverket in Stockholm. Below is what we had.
Nibbles: first a tuttul flatbread with "slarvsylta" of pork knuckle and homemade butter. Also Hantverket's possibly most instagrammed dish; deep-fried Hasselback potatoes with dill, bleak roe, sour cream and spring onion, and also "Struva" with whipped duck liver pâté, parmesan cheese and port wine.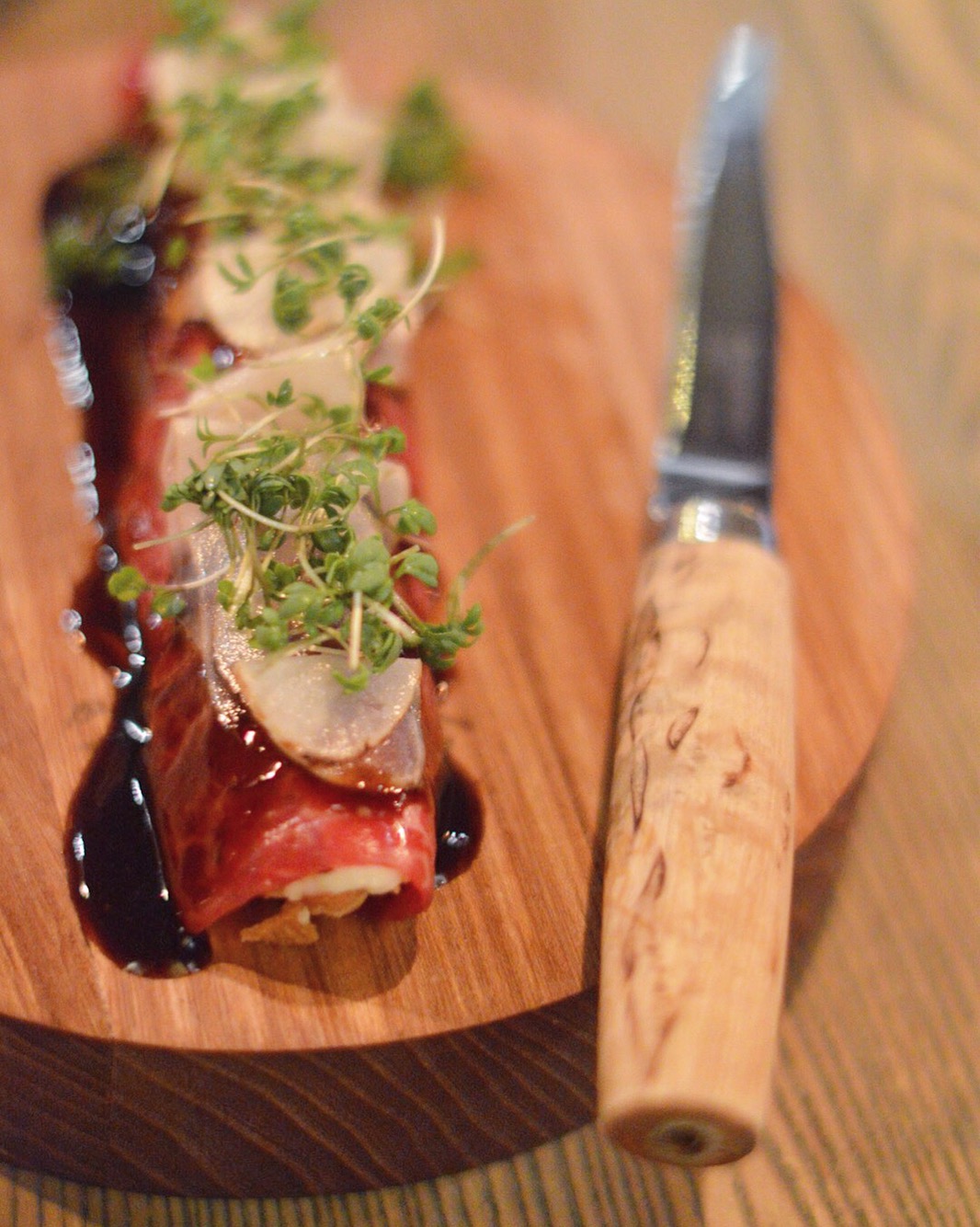 Thinly sliced beef with Jerusalem artichoke, gruyère cheese and hazelnuts.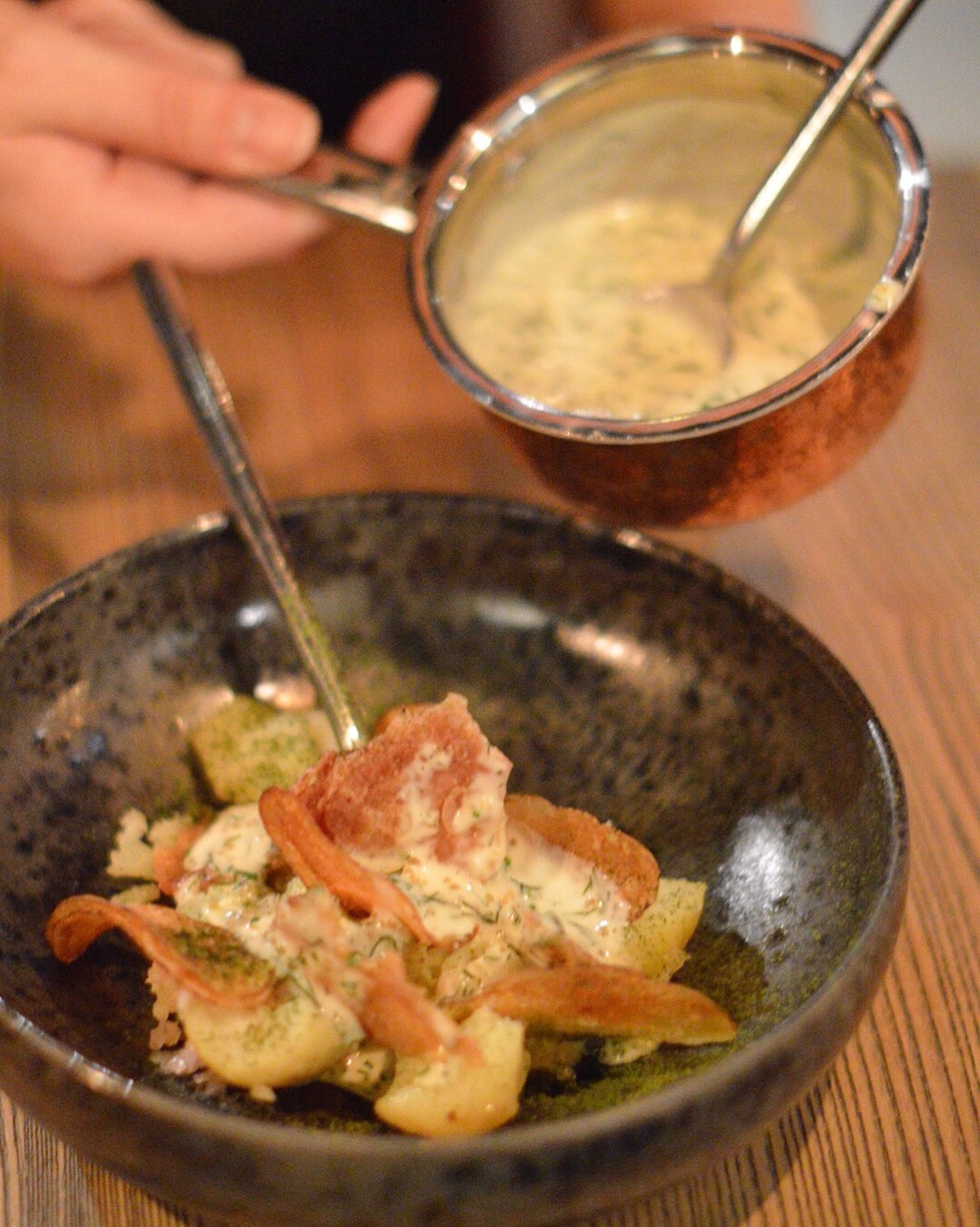 Fork-mashed potatoes with smoked roe, browned butter, crispy chicken skin and dill.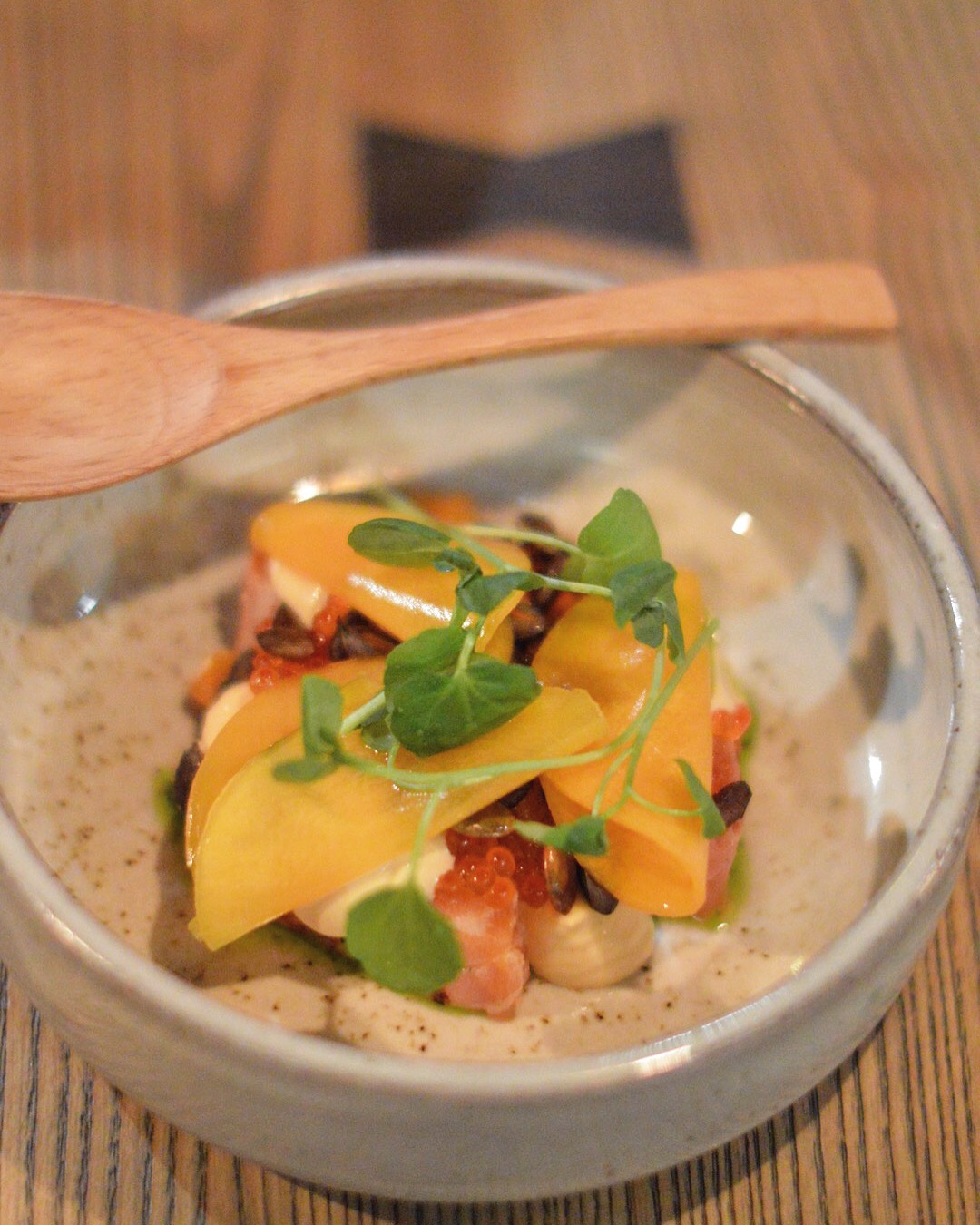 Blackened salmon with pumpkin, ginger, salmon roe and orange.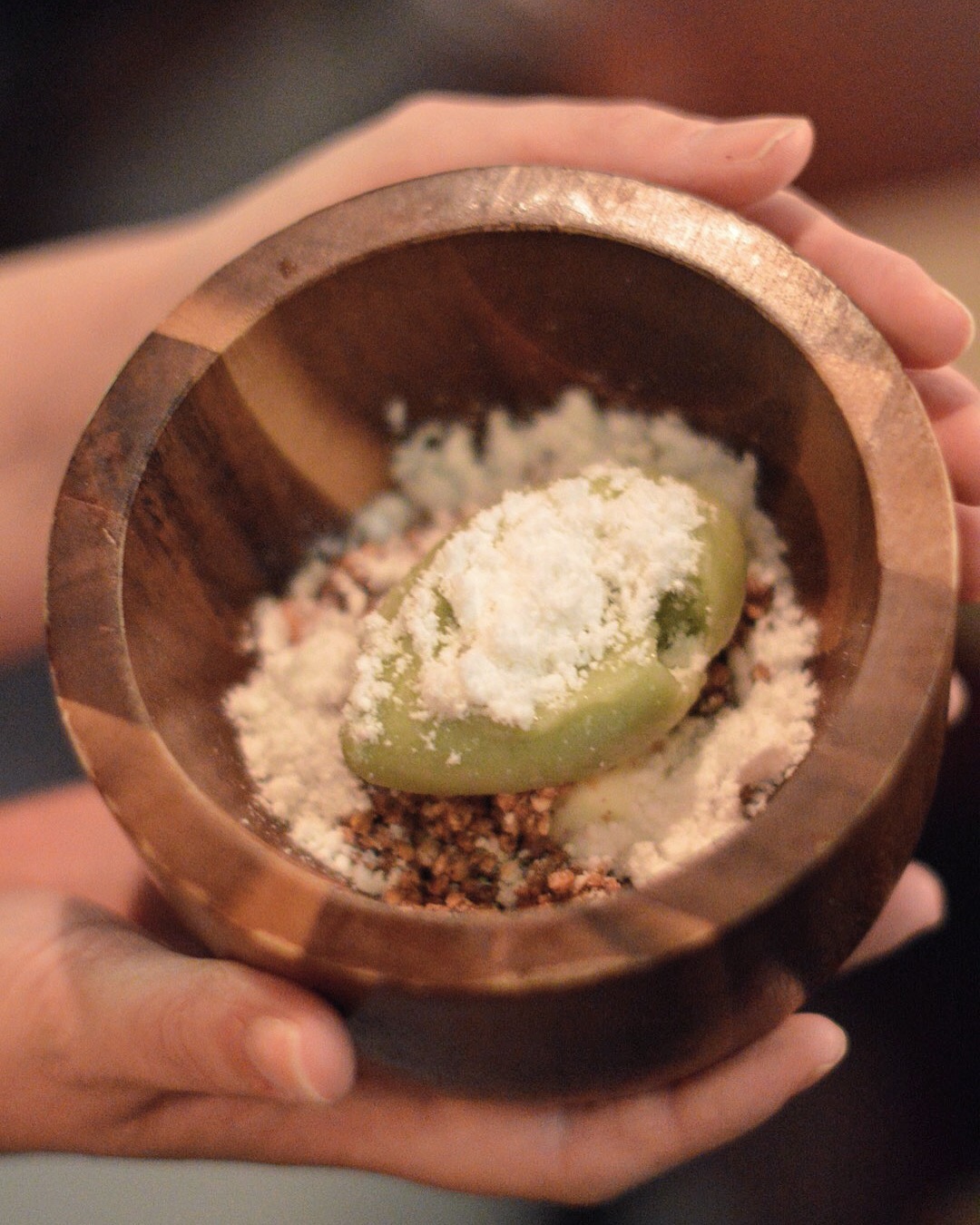 Pudding of spruce, roasted buckwheat, pine sorbet and birch powder. Three kinds of tree in a dessert sounds equal parts scary and intriguing to me. Fortunately this one was really wood… I mean good, sorry. ?
The verdict
A really delicious and quite affordable dinner at Restaurang Hantverket. Added bonus was unusually friendly staff, nice setting and great smelling soap in the washroom. 4,5 hasselback potatoes out of five.
Price
3 nibbles, 3 medium sized dishes, 1 dessert and three drinks divided on two persons clocked out at 1000 kronor.