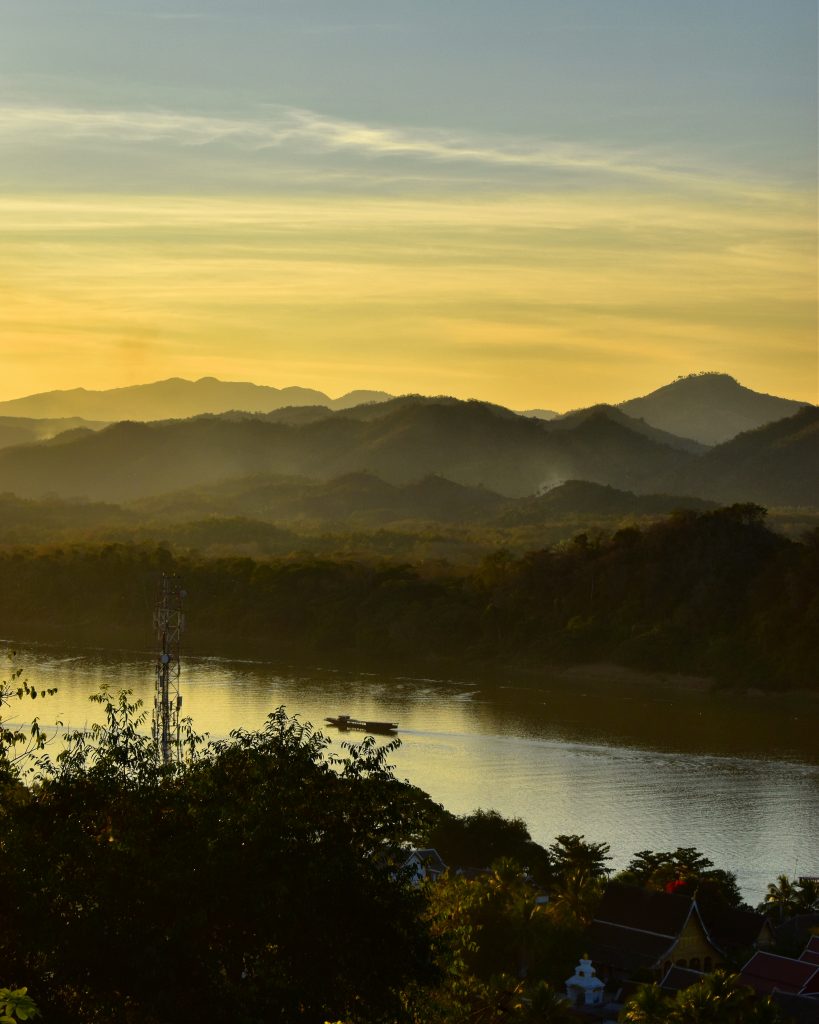 After a tranquil week in Luang Prabang, it was time to hit the road, in this instance: a floating one.
We had researched the different companies doing the cruise from Luang Prabang to Huai Xai and ended up with Luang Say cruises. In hindsight I did regret it a little since they charge around $450 per person when booking in advance online, and when in Laos we found that in their local office the price was almost half at around $250. There is also another company called Shompoo cruises that was around $150 that we saw during the trip that looked fine as far as we could tell. Their boat looked similar to ours.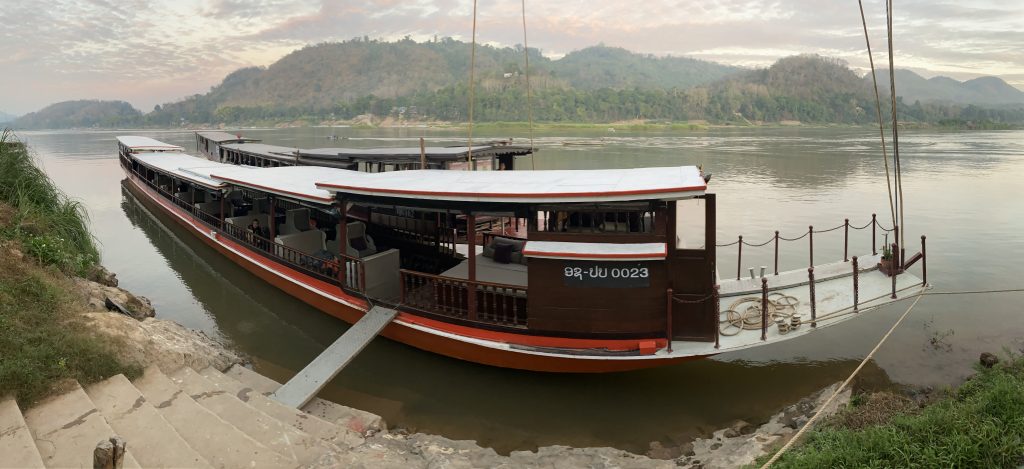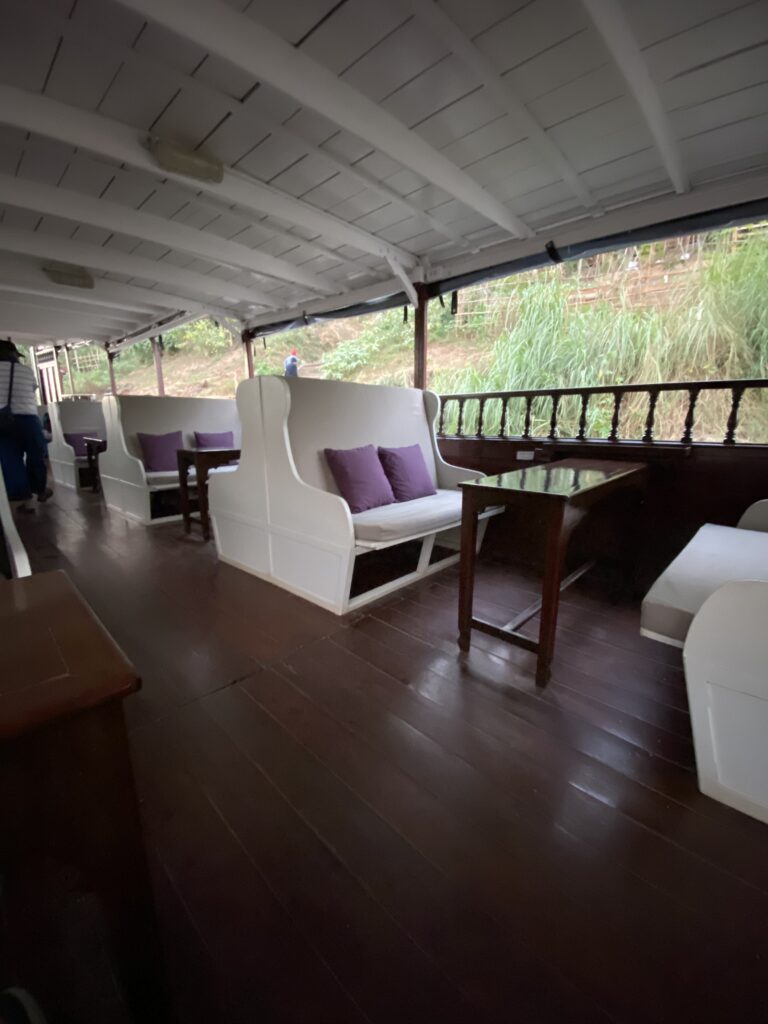 Anyway, there are fortunately quite a few positives as well with Luang Say. At the morning of departure we were picked up by a tuk-tuk driver and taken the few hundred meters from our hotel to the pier, located below the Callao Hotel. The boat is clean and quite comfy, and we had a super friendly guide that spoke very good English. As the boat was only half full (at best) there was also plenty of space – maybe lower those online prices a bit Luang Say Cruises? ?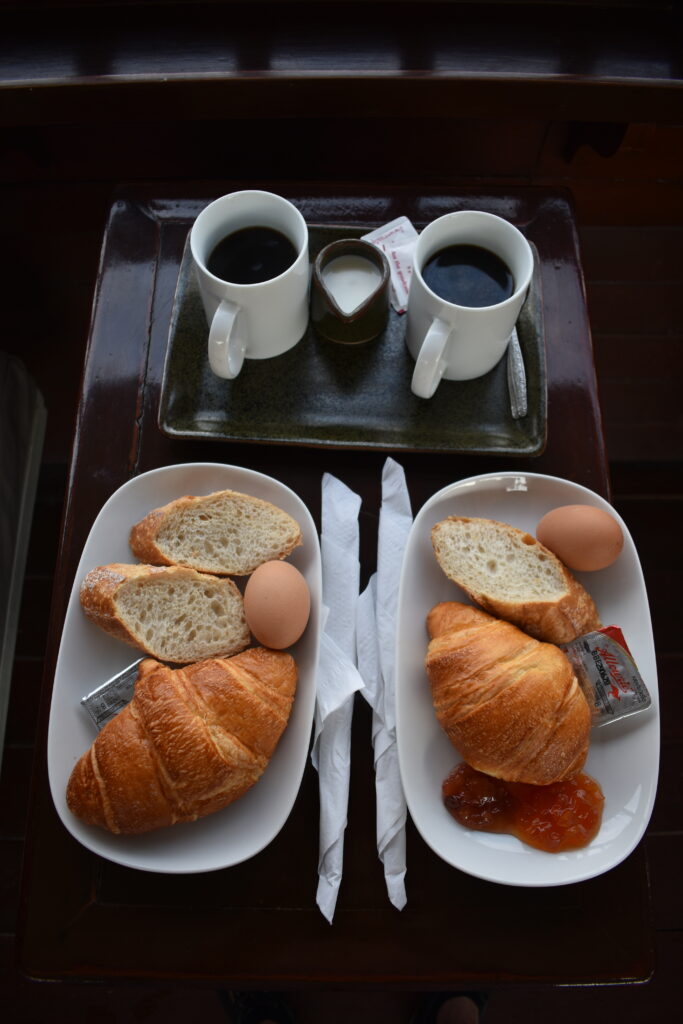 As we began our cruise, breakfast was served mini buffet style at the small bar towards the end of the ship. We had fresh delicious croissants with jam and butter, baguette, boiled eggs and coffee. Meals, coffee, water and tea were included in the cruise by the way, and I do not think I've ever had so much coffee.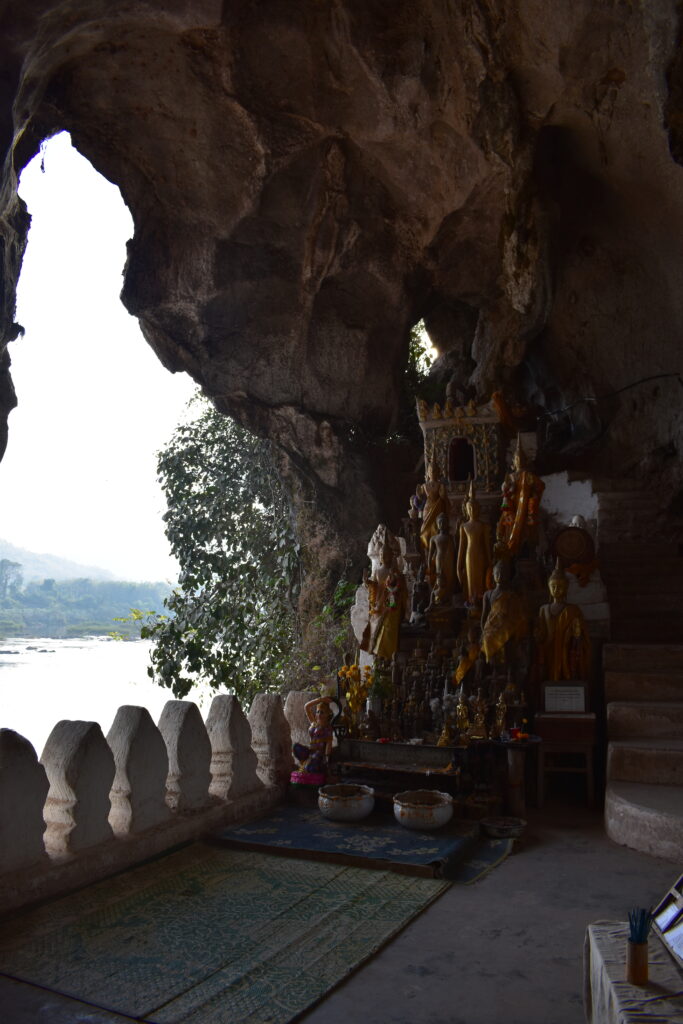 First stop: the Pak Ou caves an hour or so from Luang Prabang.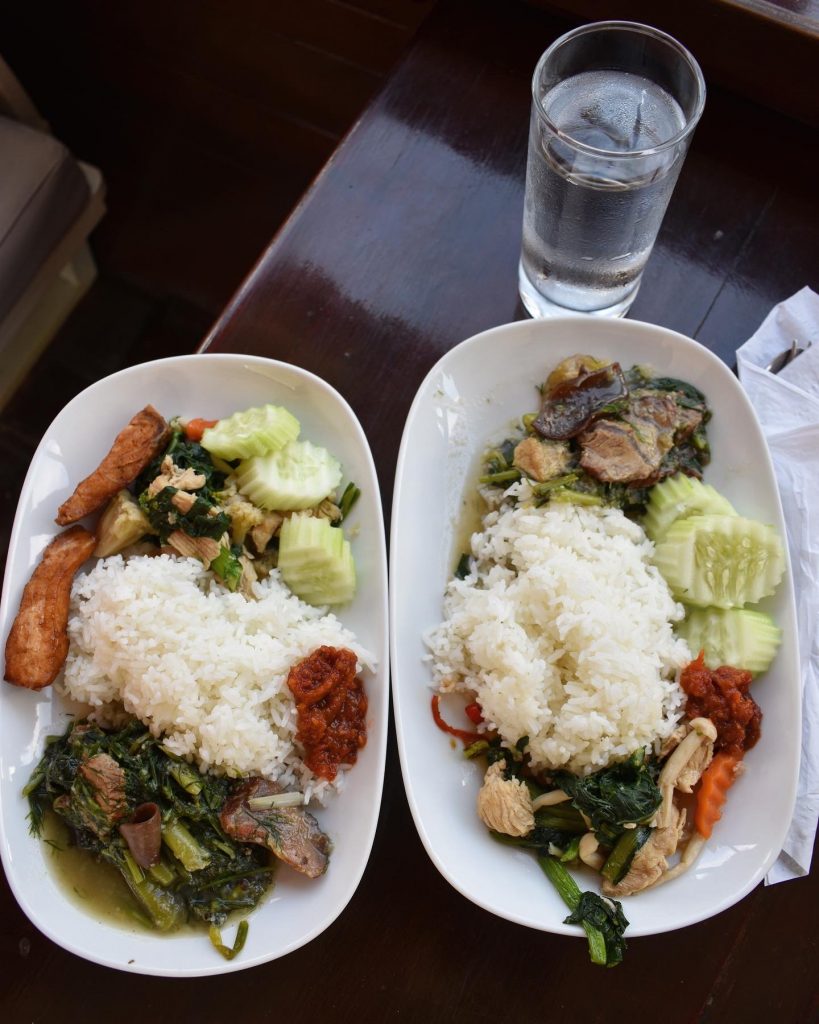 Lunch, also buffet style – with mushroom and chicken stew, woked pork, fried fish and rice. Tasty, but not amazing in any way. Since the cruise was pricey (I know, I'm bitter) my hopes for the food was a bit higher.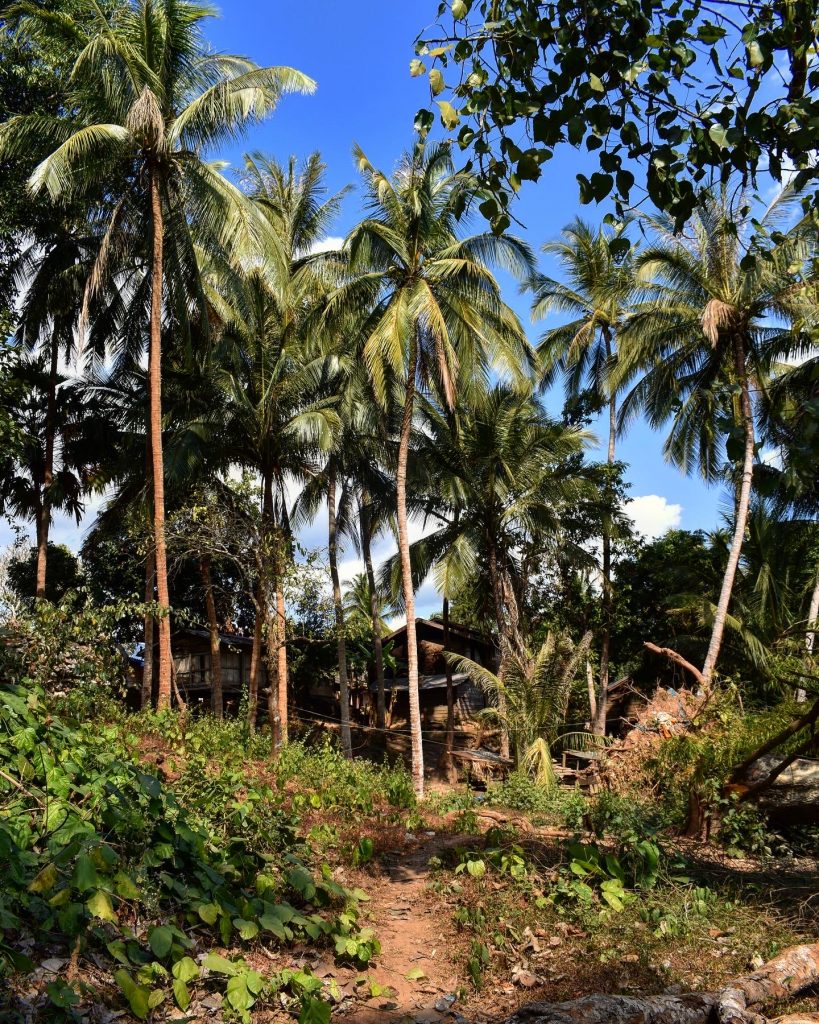 We visited two villages accompanied by our guide during the cruise. It was quite interesting and at the same felt a bit weird to walk around and stare at people doing there daily routine. We did contribute to the local economy though by purchasing some silk shawls made in one of the villages, and our guide teached us how to spot the difference between locally made and mass produced Chinese which was nice.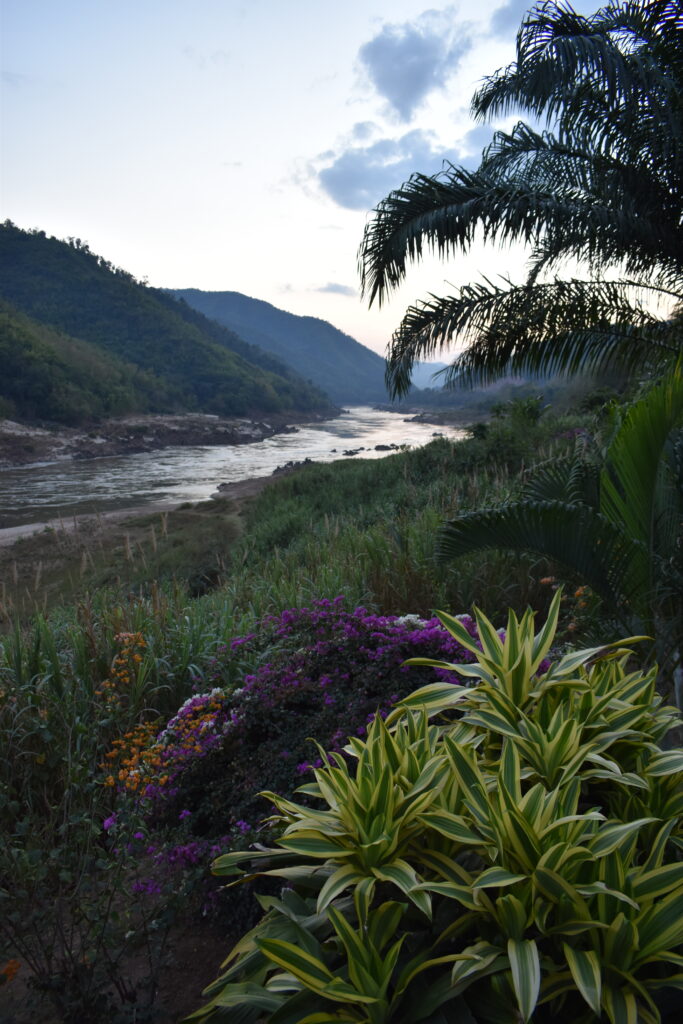 And after approximately 10 hours on the river we were in Pakbeng, a small town on the Mekong.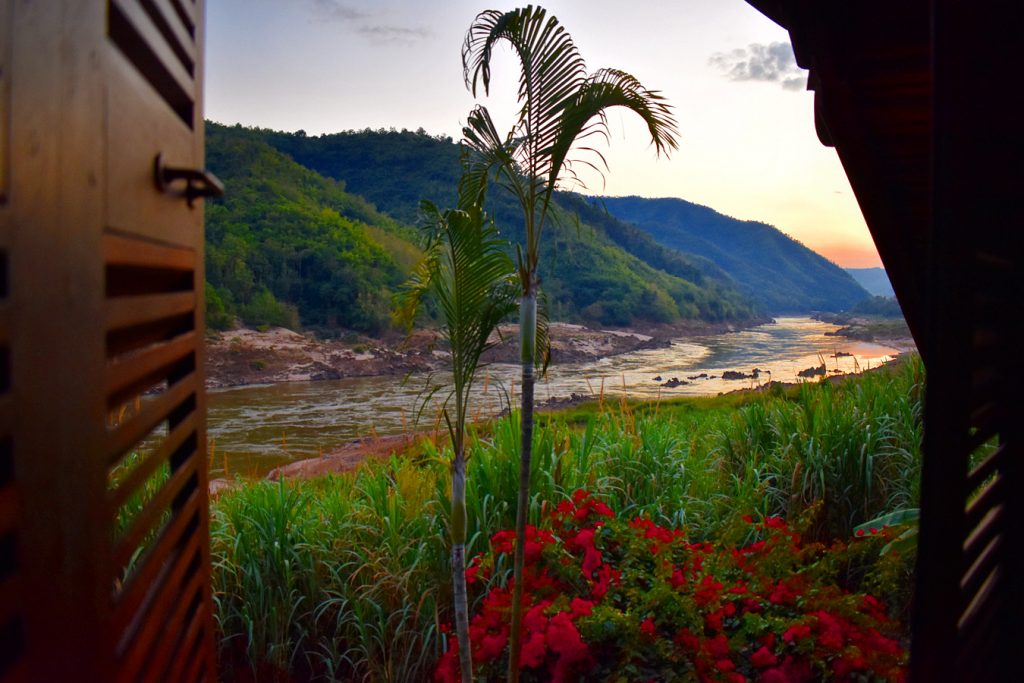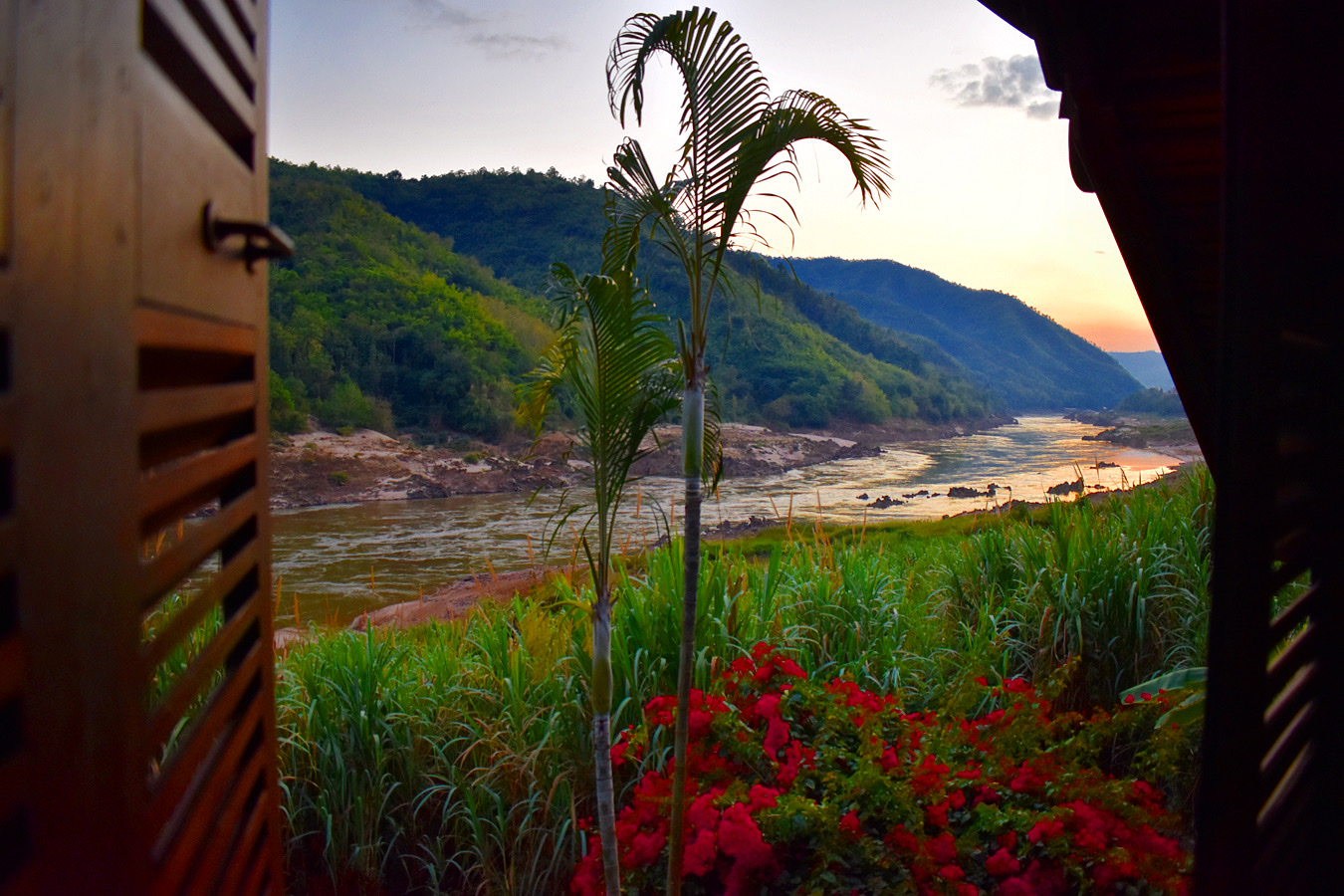 The perhaps biggest perk with going with Luang Say Cruises is that they own a lodge, aptly named the Luang Say Lodge, next to the river, where we stayed the night. This is the view from our room, a small hut connected to the rest of the hotel with wooden walkways. So cool. I would've liked to stay a couple of days here.
Dinner was served and while totally edible not very impressive either compared to all the amazing food we'd eaten in Luang Prabang. I know I am whining, but if you charge a lot of money, why save on cheap basics such as ingredients? Drinks were extra by the way and a beer was $3 and a glass of wine possibly $6 or 7.
Day two was similar to day one. We had breakfast at the lodge and then cruised until lunch where we had another lunch onboard featuring curry and rice.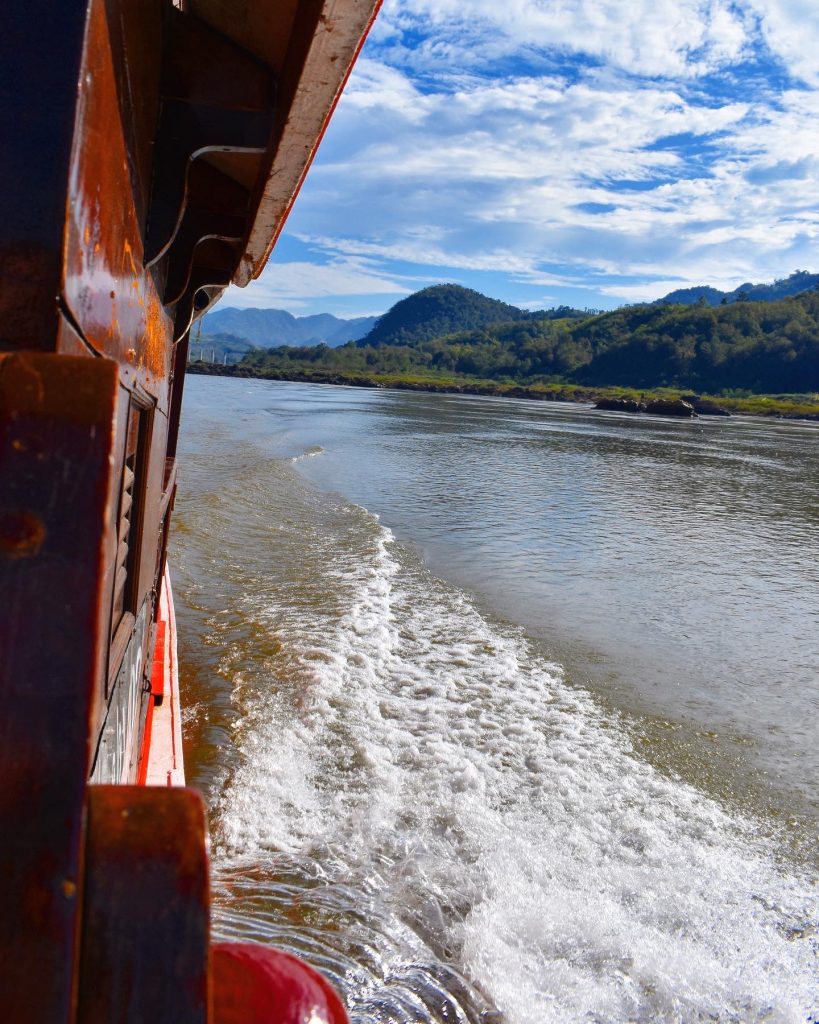 After lunch we made our second village visit, and after that we were on the final stretch.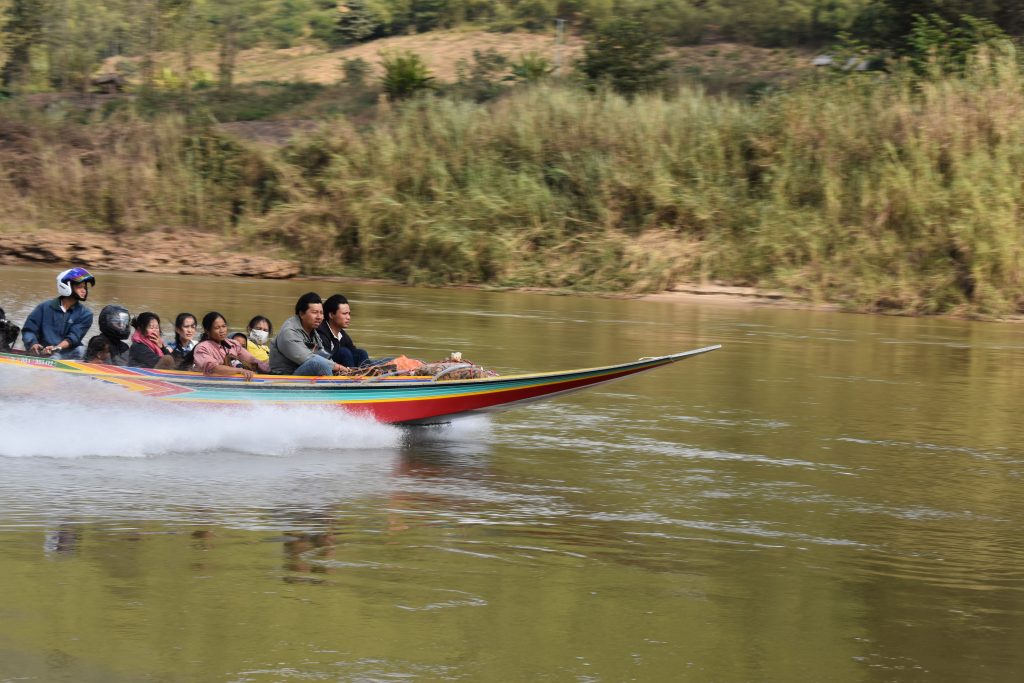 The best thing with the Mekong cruise in my mind is the views and the tranquility. You do not really have much choice but to lean back, listen to the sound of the engine and just take in the mostly amazing views of the river, life on the river and the surrounding landscape. I really appreciated this.
Around four in the afternoon we gently docked in Huay Xai. We were then taken by mini bus to the border crossing to Thailand, got instructions how to cross, and then we suddenly walked into Chiang Khong. Thailand!
We had pre-booked a transfer through Luang Say ($85) and our driver was waiting with a sign with our names on. Two hours later we were in the city of Chiang Rai for a week of Northern Thai food and adventures.