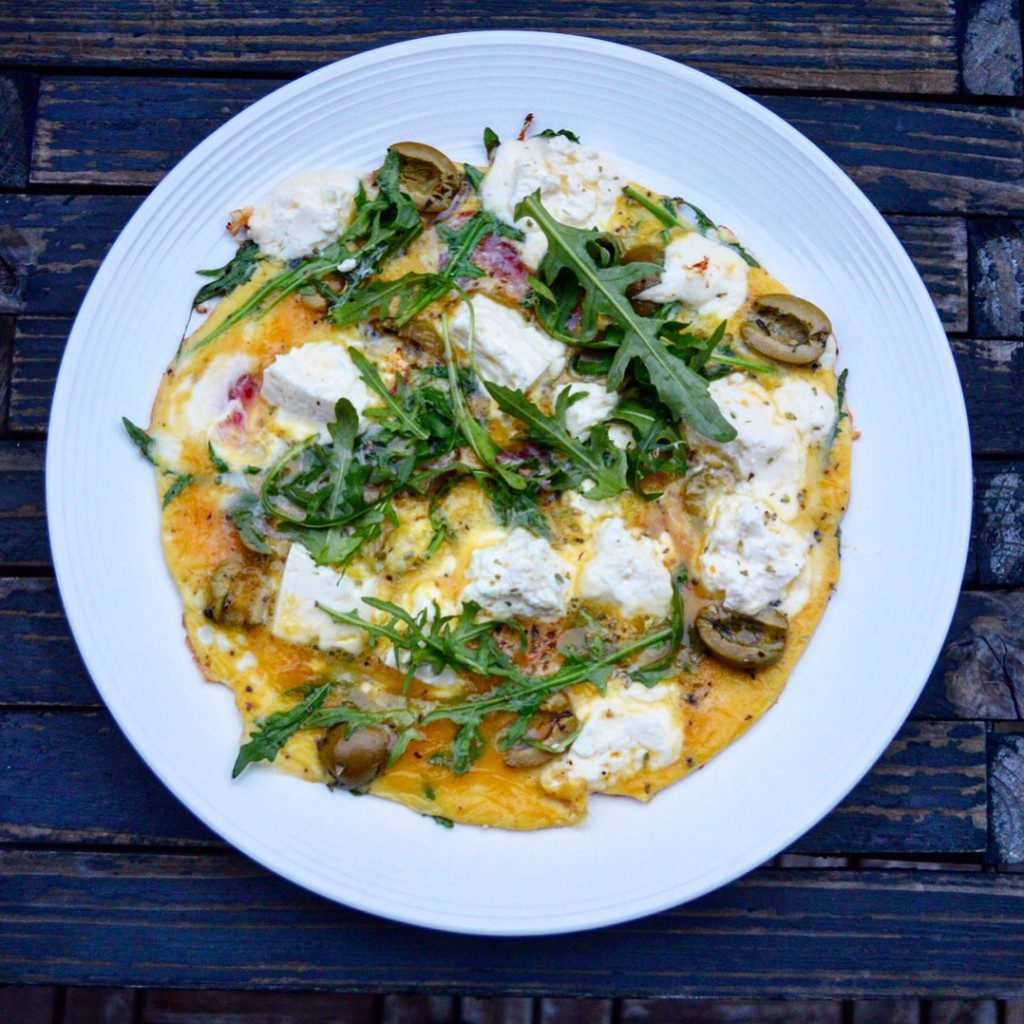 Cooked just for myself the other day, and lazy as I tend to be when I'm solo-eating, I wanted something really quick to make, yet tasty. I had been craving feta cheese tarte for some time and I realized I got almost get that, in the shape of a feta cheese, tomato, olive pie:ish omelette. I also microwaved another omelette for lunch the day after and it was really good as a lunchbox meal.
What you need (one omelette):
3 eggs, organic ones usually taste better
About 50 grams of feta cheese
About 20 grams of rucola (arugula/rocket)
1 tomato, sliced thin
Pitted olives, use your favourites
Olive oil for frying
Dried oregano
Salt and black pepper
A splash of water
How to do cook it:
1. Whisk/beat the eggs in a bowl. Add a small splash of water and season with salt and pepper.
2. Heat olive oil in a pan, distribute the tomato slices evenly in the pan and sprinkle with oregano and just a little bit of salt.
3. After a minute or so, reduce heat to medium and add the eggs, tilt the pan so the mixed eggs are evenly distributed.
4. Add rucola, olives and crubled feta cheese. Cook until the egg has firmed up in the bottom but is still a little runny on top (if eggs should be cooked through where you live, you should obviously do that though. In Sweden it's okay to eat raw eggs).
5. Gently remove the omelette from the pan using a spatula. If you want to you can fold it, I had mine open.