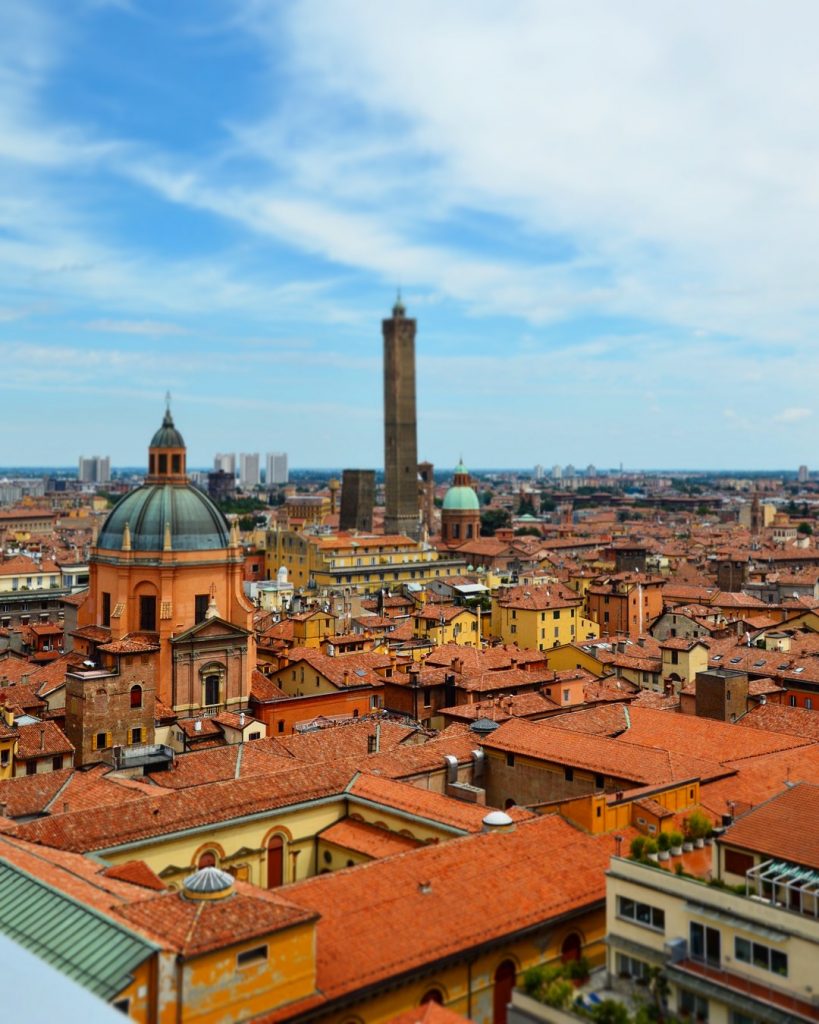 La Grassa, or the fat one, is the nickname of the Italian city of Bologna, lovingly named so by the rest of Italy, because of its, well fatty, cuisine. You could also call me the fat one, as I gained 3 kilos or about 6.5 pounds during my three days in Bologna recently.
So what is it that makes the cuisine of Bologna, the capital of the region of Emilia Romagna so good, that you just can't stop eating while visiting. I'll tell you what.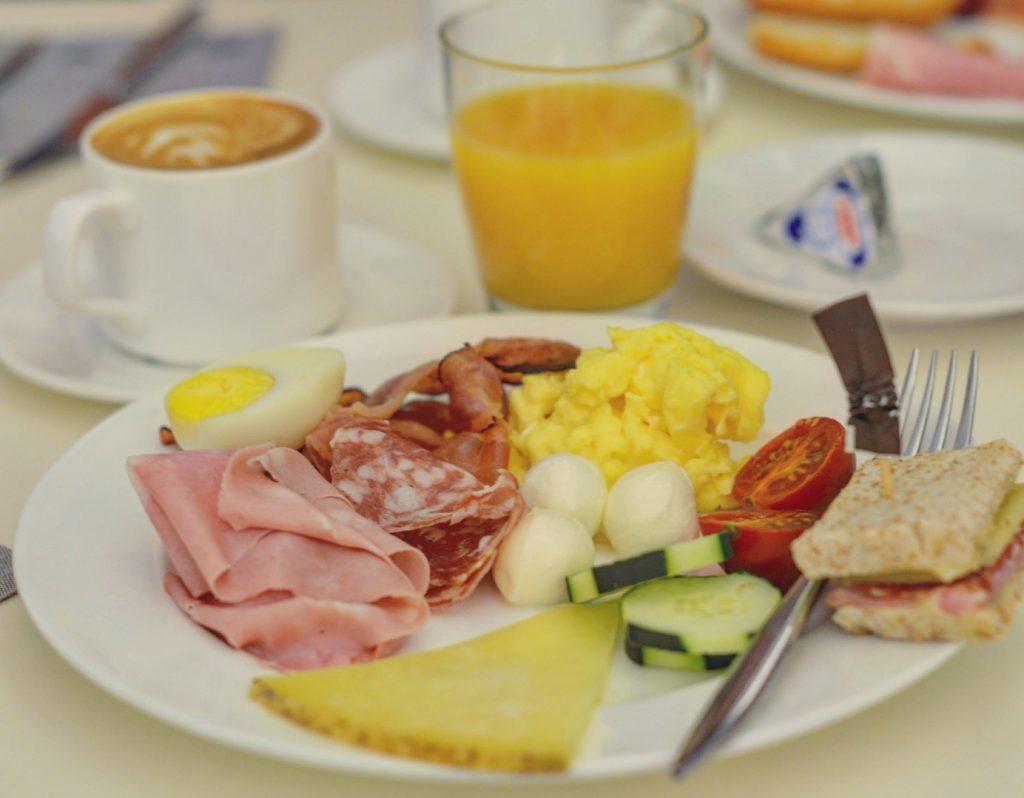 Mortadella.
The fatty sausage-meets-ham mortadella is one of Bolognas most famous foods. In Northern America, and probably in some other places too there is a similar thing called Bologna sausage, or 'baloney'. Mortadella is a sausage made of pork, with at least 15 percent of small fat cubes incorporated into it, which makes it remarkably delicious. Above is mortadella, salami, mozzarella, bread, cappuccino and some other breakfast stuff served at our hotel, Hotel Touring, which was pretty nice.
Hotel touring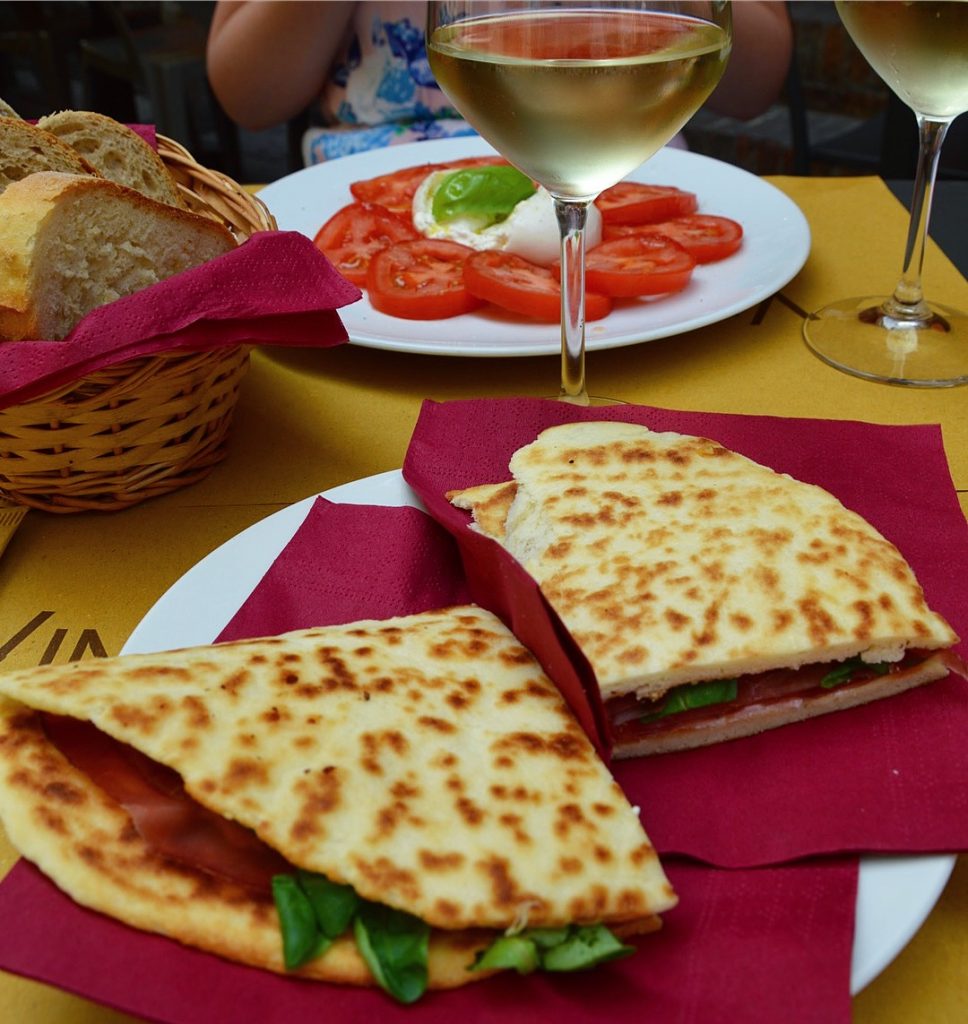 Piadina.
These delicious quesadilla-y (sorry Italians) fried flatbreads are made out of a dough that includes lardo, which is pig's fat. Okay, sometimes the lard is substituted with olive oil. Above is a piadina at nice wine bar Vineria Favalli, stuffed with bresaola (air cured beef), goat's cheese and rucola/arugula.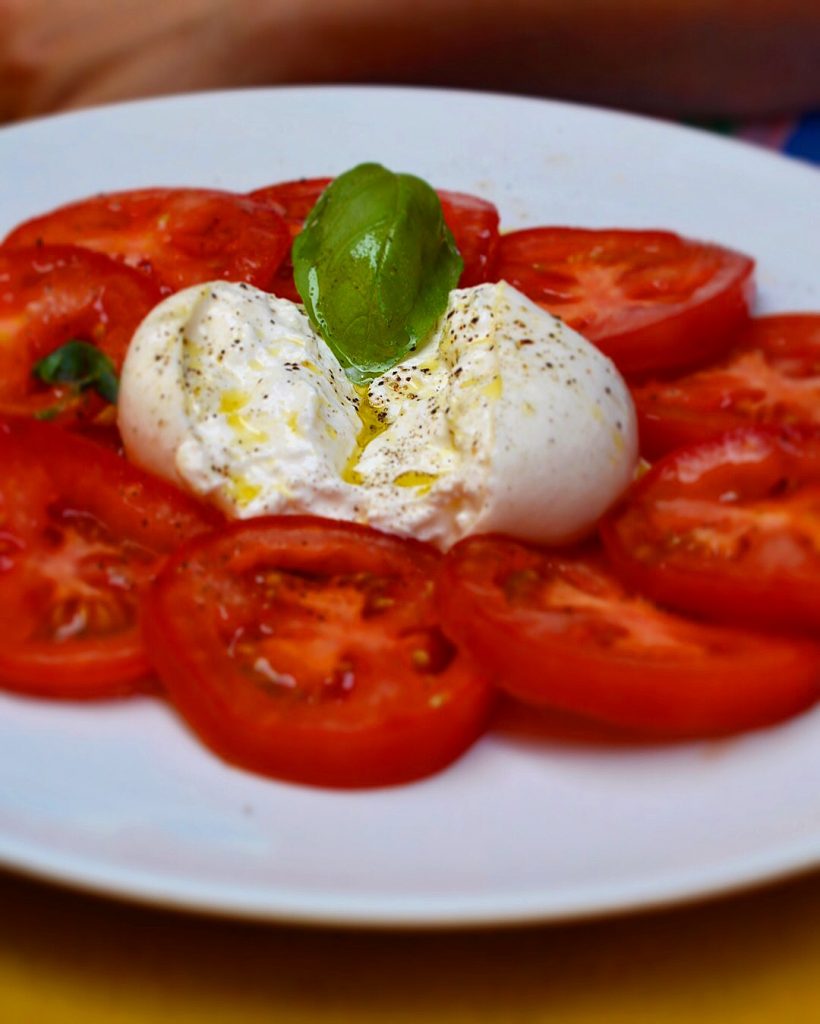 Burrata.
A very delicious burrata cheese (sort of a runny mozzarella) served caprese style, meaning with tomatoes and basil. Maybe not that particularly Bolognese, but very, very good. This was at the same place as above, that is Vineria Favalli.
Vineria Favalli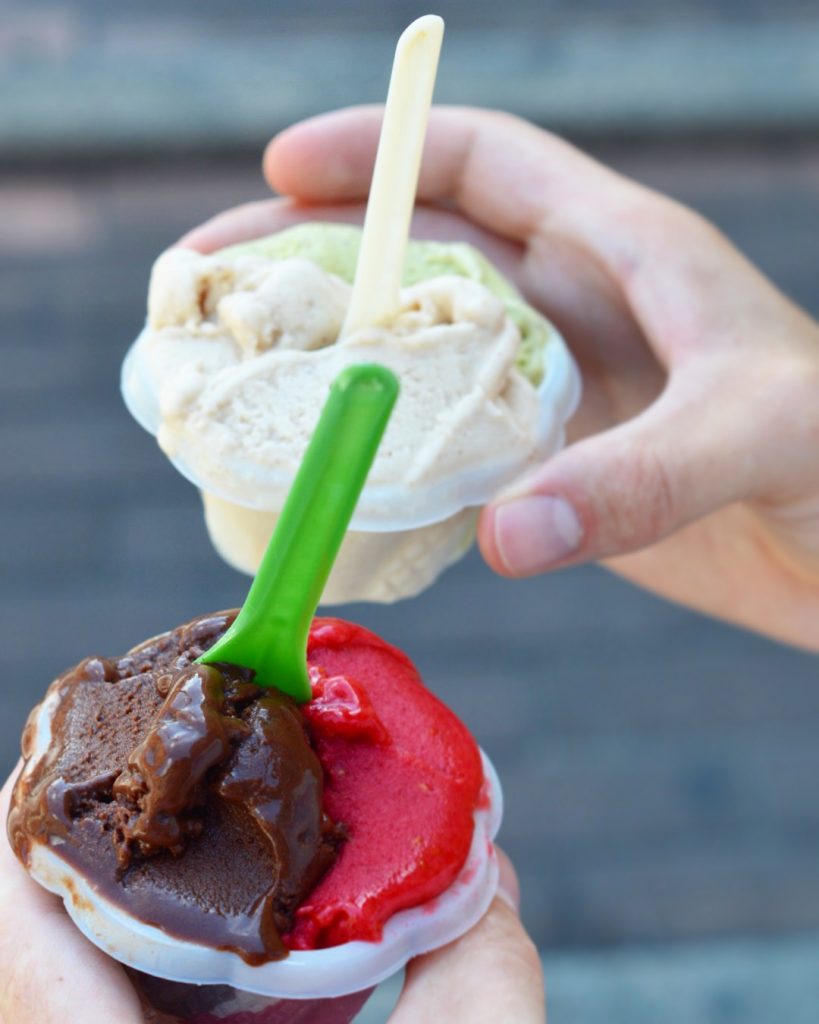 Gelato. 
The first one is from Stefino, which makes both crazy ice cream flavours such as wasabi, as well as more traditional ones like the one above which was gianduia and raspberry respectively.
Gelateria Stefino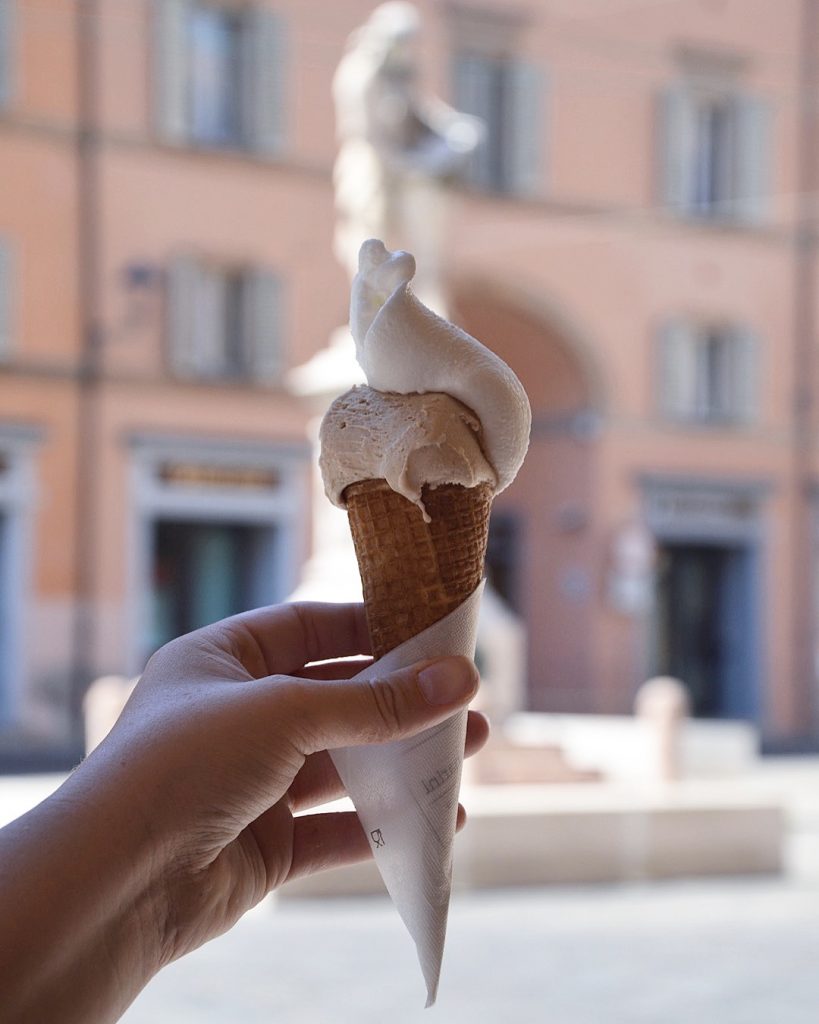 Gelato from Zanarini just next to Piazza Maggiore in the center of Bologna. Above are lemon and hazelnut flavours.
Caffé Zanarini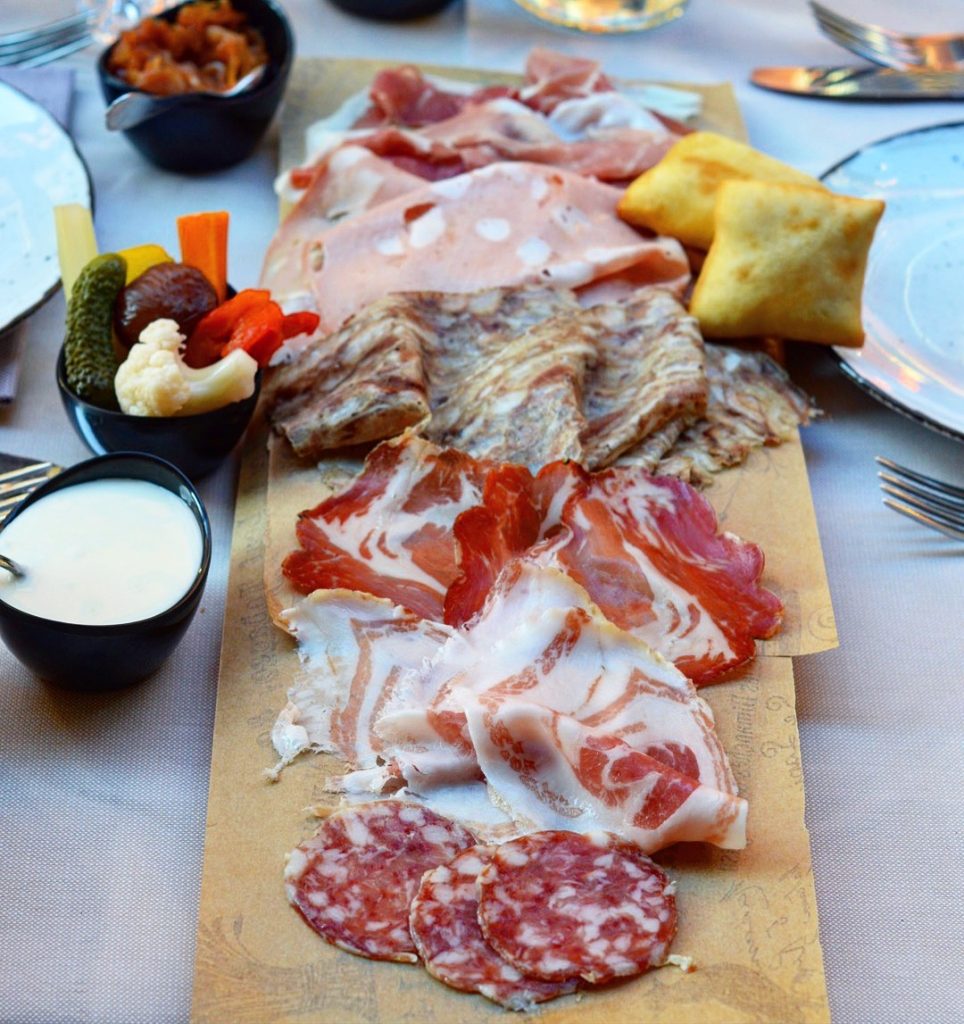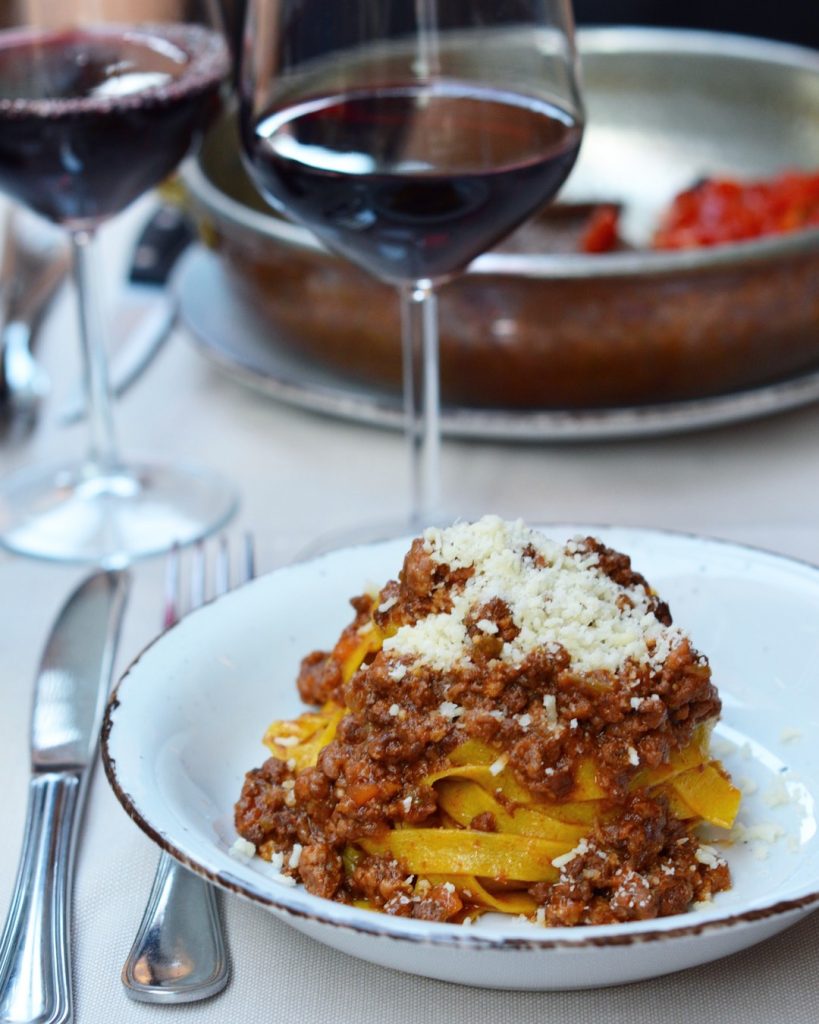 Cold cuts and tagliatelle al ragú at Trattoria Da Me Ancoranoi.
The dinner at to me highly anticipated Trattoria Da me was really something. We started with a platter of antipasti that featured an assortment of mixed cold cuts such as mortadella and salami, as well as deep-fried "crescentine" bread pockets, runny local cheese, pickles and fried onions. Mm-mm-mm.
Being a huge fan of the sacrilegious bastardisation of Bologna's national dish, spaghetti bolognese, this was paradise to me. Tagliatelle al ragú is the original version of what is lovingly known as for instance spag bol in most other parts of the world, and the above version, which I had at Trattoria Da me is absolutely the best I've had. Including my own which I'm usually quite pleased with. The tagliatelle pasta was out of this world, the sauce was thick, meaty and very firm, and the parmesan cheese the natural binding-everything-together component. So. Good.
Trattoria Da Me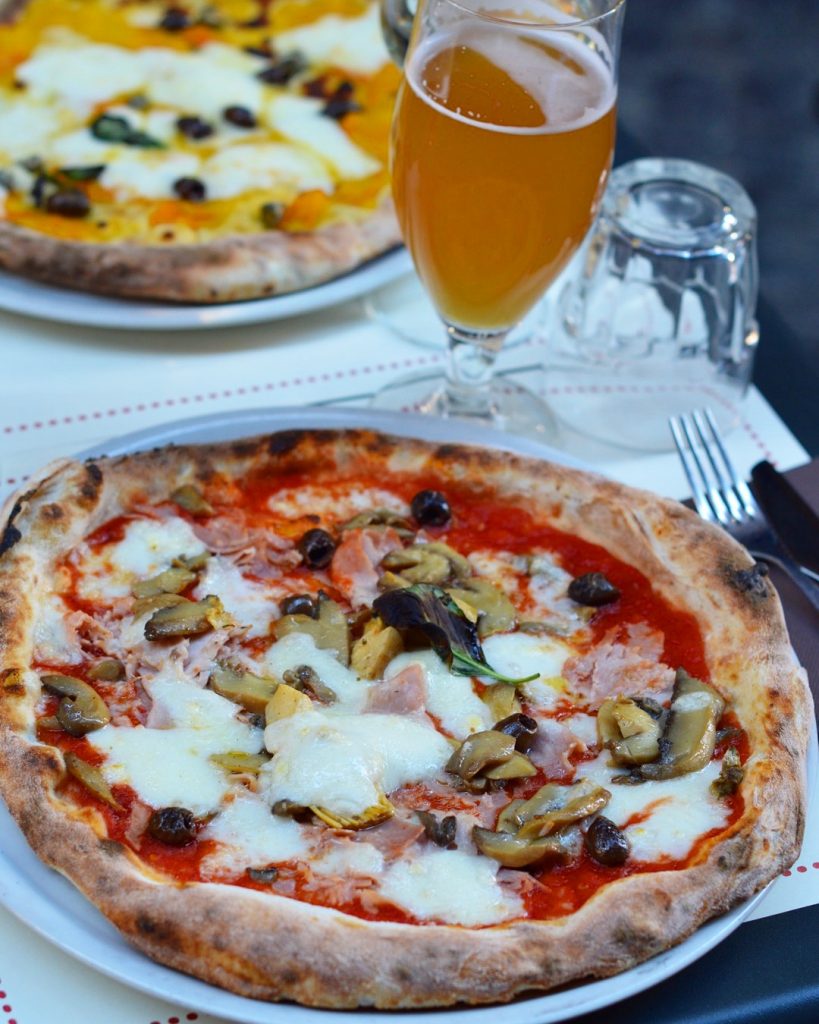 Pizza.
We had a fantastic pizza experience at Regina Sofia, just off Piazza Maggiore. We were seated in the back of the restaurant, which actually was in an alley, adding to the Italian experience. The pizzas were 'Napoli style', meaning thicker and doughier than usual thin crust pizza. Above is a capricciosa with fior di latte (mozzarella-like, made with cow's milk) cheese, cotto (cooked ham), mushrooms, artichokes and small olives. It was so good. As everything else in Bologna.
Pizzeria Regina Sofia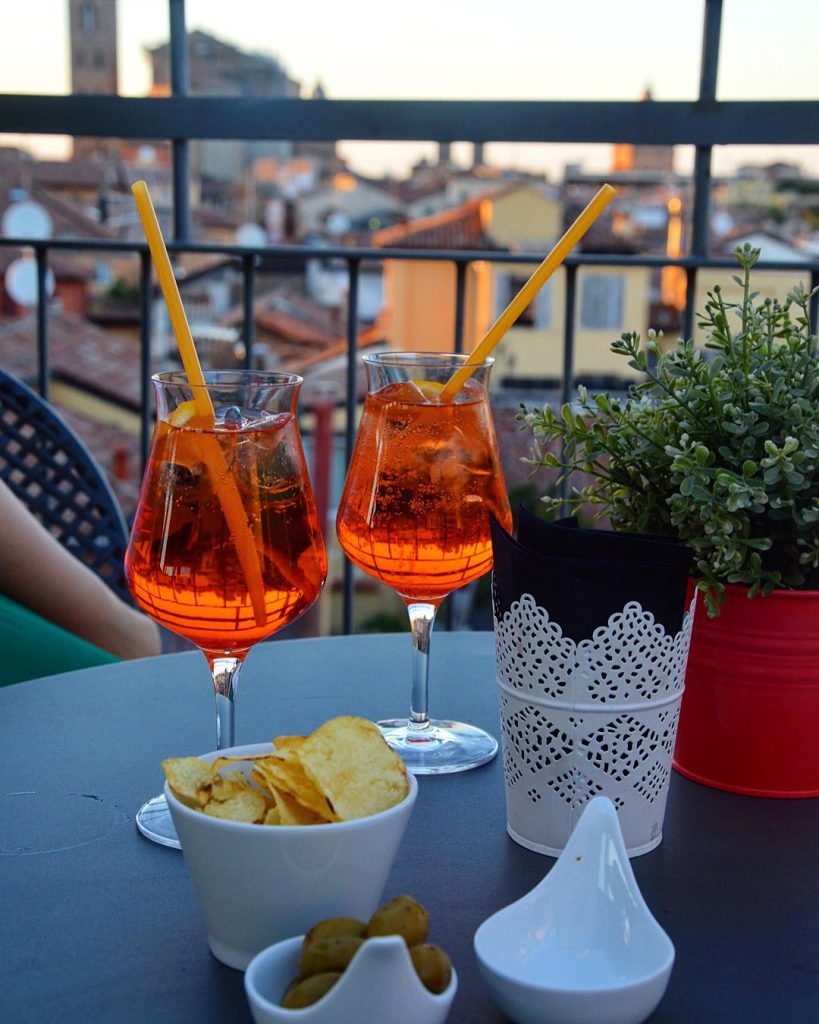 Aperol Spritz.
Our hotel, Touring, had a rooftop bar called Terrazza Mattuiani where you could watch the sunset, eat some snacks, aperitivo, and drink aperol spritz. The only problem is that you need to pay €10 if you're a hotel guest (includes a drink and snacks) or €15 if you're a walk-in guest. Worth it in my mind, but more expensive than most other places in the city we visited. They do lack the views though.
Terrazza Mattuiani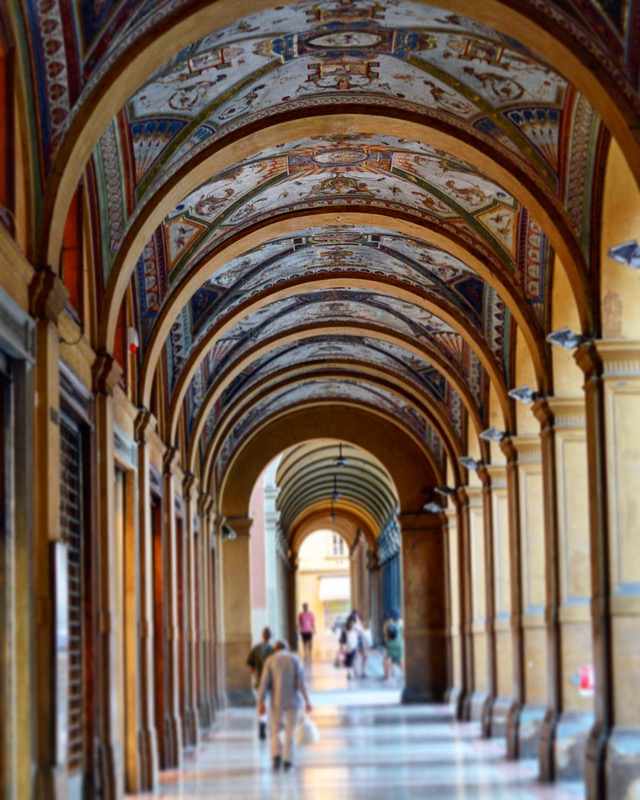 One of the arcades for which Bologna is famous. There is actually 40 kilometers of them around the city, protecting its visitors and residents from the elements. First constructed in the late middle ages, and adding a lot of charm to the strolling which hopefully removes some of the mortadella or pasta weight gained.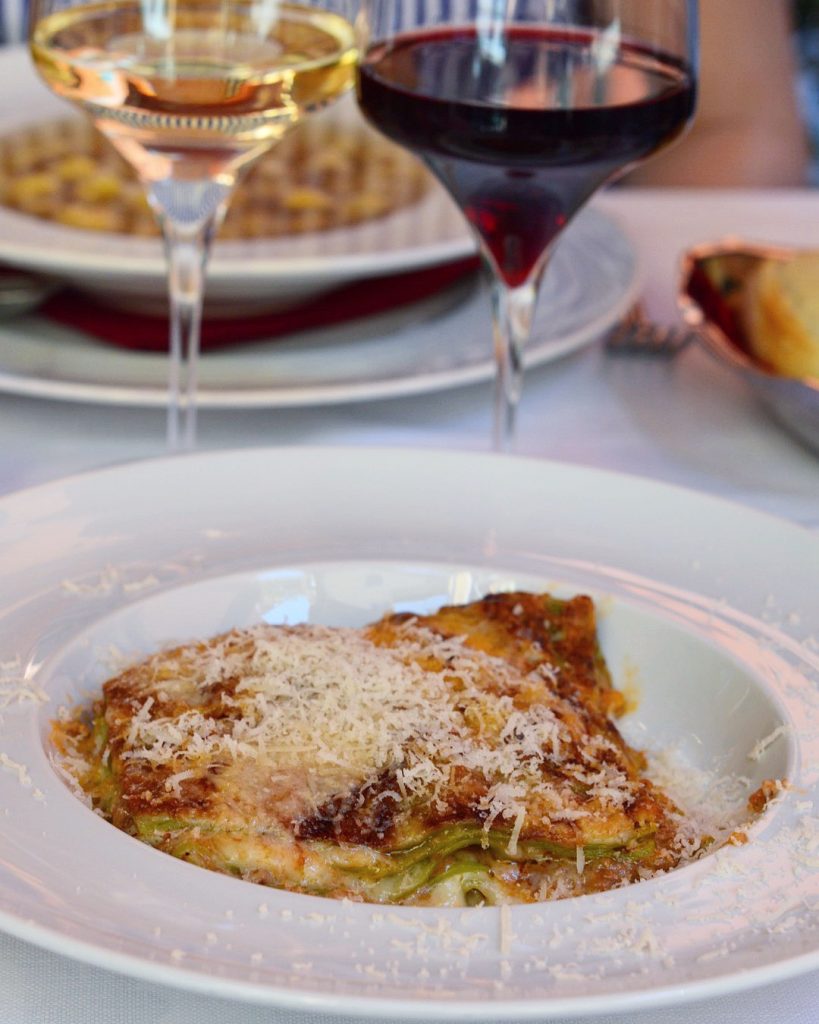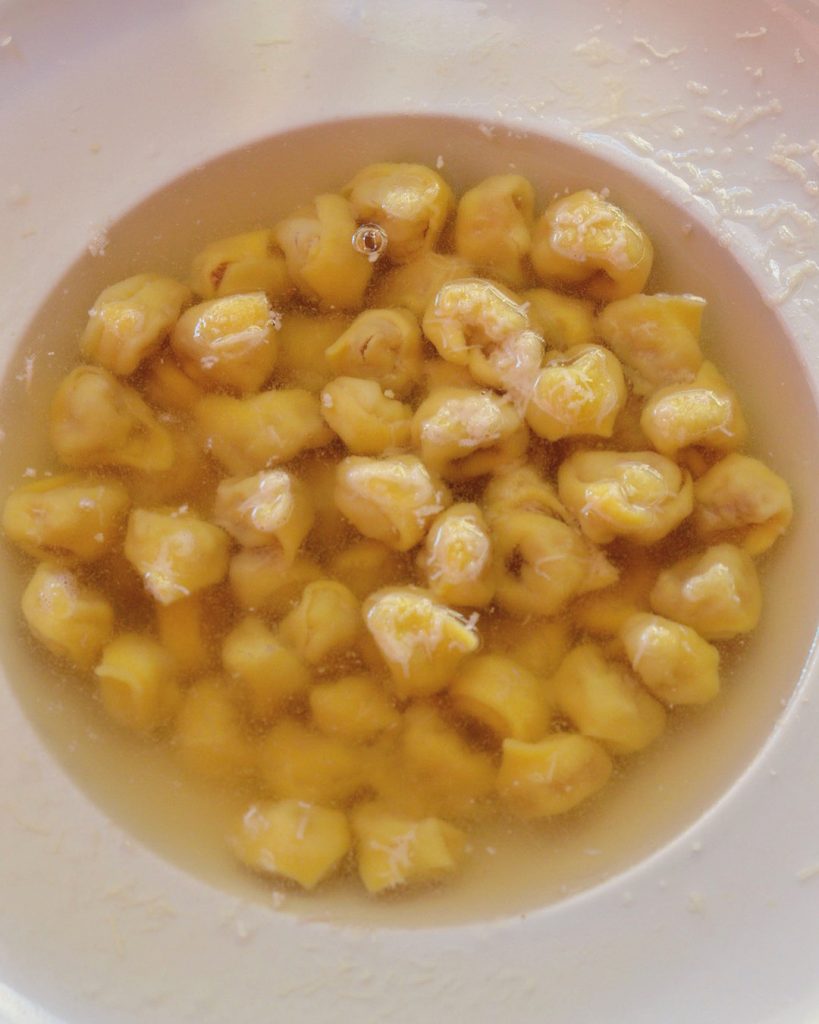 Lasagne verde and tortellini in brodo.
Finally, Bologna is also famous for two dishes we had at a fantastic little restaurant called Al Sangiovese. The first one is lasagne verde which consists of green (spinach) pasta sheets, bechamel sauce and ragú (meat sauce). The other one is tortellini in brodo, or small pasta pockets filled with minced pork and served in a flavoursome and quite light broth. A sprinkling of parmesan wasn't to be turned down either. Both dishes were delicious, especially washed down with a nice glass of Sangiovese wine.