Just got back home a couple of kilos heavier after three days of Christmas celebrations with family.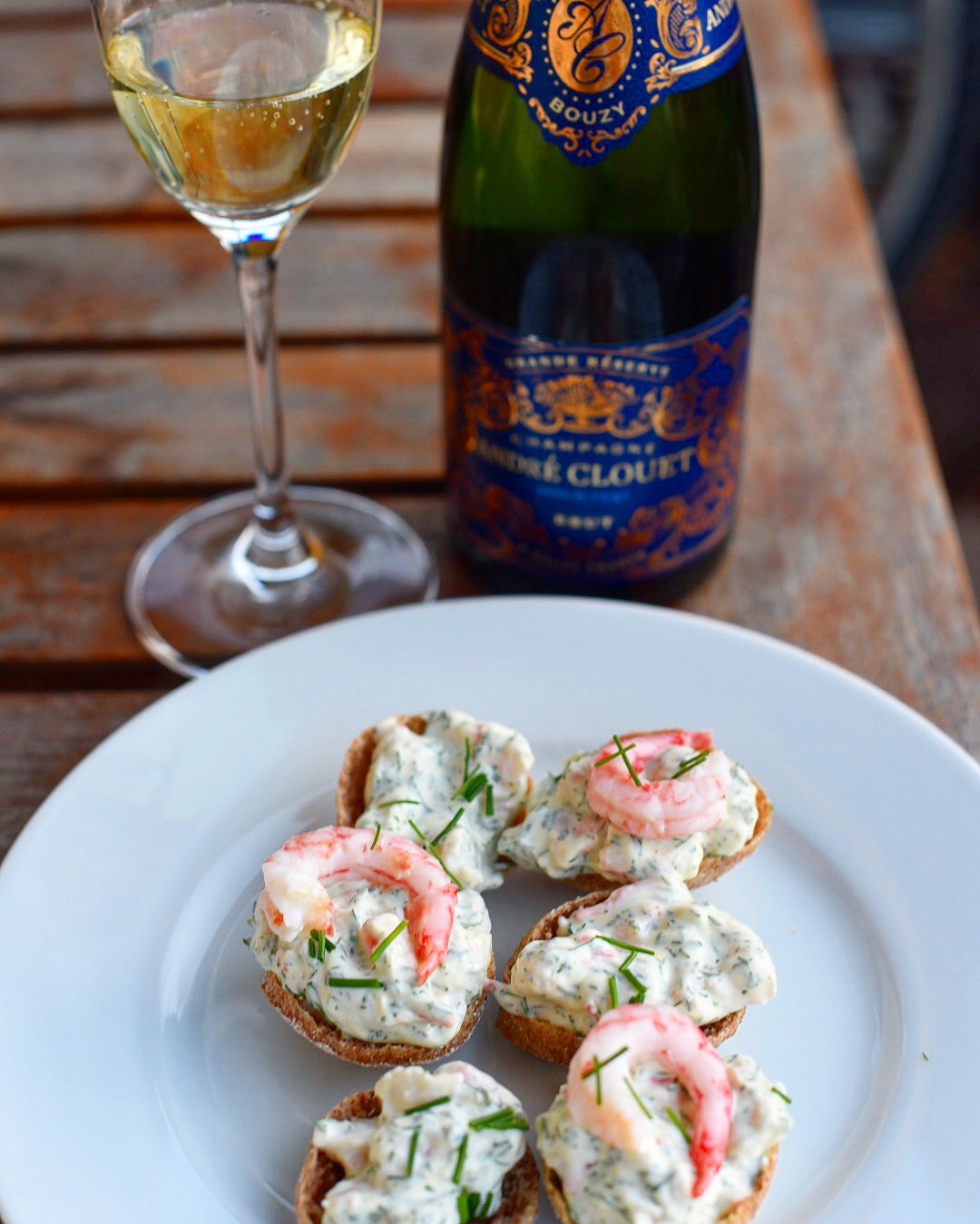 Swedish Christmas is mainly celebrated on 'Julafton', which is Christmas Eve the 24th of December. The day is usually started with some kind of Christmas breakfast. Then many people watch the 3 pm Disney's Christmas or "Kalle" (from Kalle Anka, meaning Donald Duck). So did we, but this year we substituted the glögg (mulled wine) and gingerbread cookies with champagne and Skagen mix on Finnish rye crisps.
After 'Kalle' and exchanging Christmas gifts it's time for the main event, which of course is the traditional Swedish julbord (literally Christmas table). The julbord is a buffet (smorgasbord) of various Swedish Christmas foods. We served gravlax salmon, meatballs, mini 'prince' sausages, cream sauce, creamed kale, red cabbage, Jansson's temptation, pickled herring, potato salad as well as a couple of Finnish vegetable baked 'casserolles', since my family originally is Finnish. With this we had Christmas beer, red wine and a soft drink called julmust. For dessert a British Christmas cake as well as chocolates and Christmassy candy. On the 25th of December you basically do it all again with the leftovers.
Now it's time to reload before the upcoming new years celebration and give heart and liver some time to recover.
Swedish Christmas recipes
If you need some Swedish Christmas recipes, visit my old Scandi recipe site Scandinaviafood.com.
God jul (Merry Christmas)!