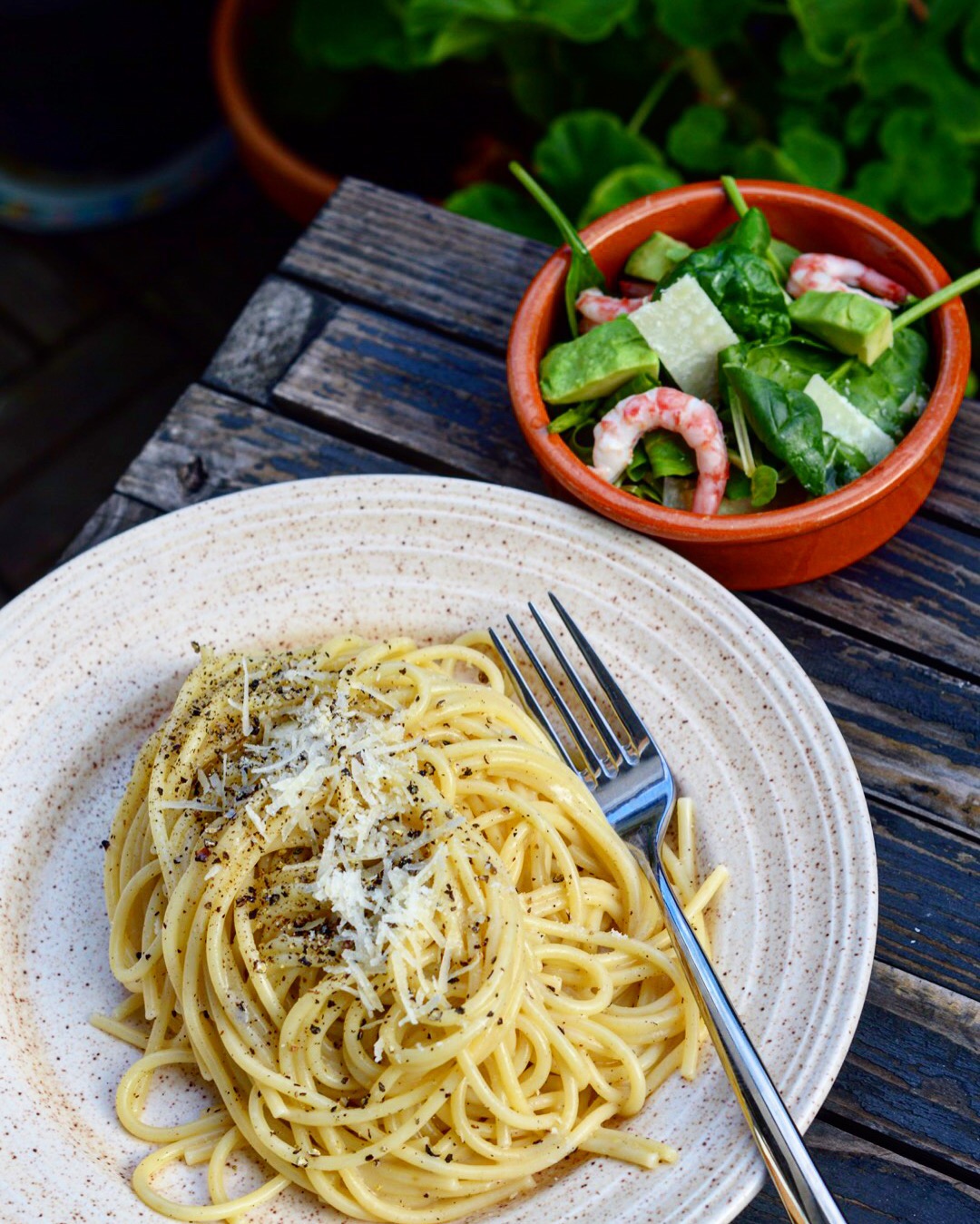 Related to my last post, I decided it was time to have a proper cacio e pepe the other day. 
Cacio e pepe is probably one of the easiest to make dishes while still really delicious. Since I am kind of lazy but still need delicious food, it's a perfect dish for me.
You need
Spaghetti (preferably good quality)
Pecorino cheese
Black pepper
Salt
How to cook it
Grate pecorino cheese.
Cook spaghetti in salted water until slightly under cooked. Reserve a couple of table spoons of the cooking water before draining the pasta.
Put the pasta back in the cooking pan together with almost all of cheese, the cooking water and pepper. Stirr on low heat until cheese and water has mixed into a velvety sauce around the spaghetti. Season with (plenty of) black pepper and sprinkle the last pecorino cheese on top.
Done! Enjoy!