Had a bit of luck a few weeks ago when booking a cruise to Helsinki with one of the infamous Finlandsbåtar (Finland ferries) that cruise the Baltic Sea. 
After finishing our purchase I got a confirmation email for the wrong dates from what I had booked. I contacted the cruise company, Tallink-Silja, who explained that due to some kind of glitch, we had booked cabins that were already sold out. Fortunately, Tallink-Silja were friendly enough to compensate us with an upgrade to their deluxe cabin so we could go on our prefered dates.
One of the main issues (or the USP depending on your trips purpose) with going with any of the Finland ferries is the fact that you can drink the inexpensive stuff bought in the duty free shop directly after your purchase, meaning there are cabin parties all over the ship. That, and the lacking sound-proofing between cabins can make the trip a bit of a struggle as you can't really escape the party anywhere.
Fortunately Tallink-Silja has adressed this to some extent with closed hallways depending on cabin category, meaning your key card can't enter other hallways than the one you're staying in.
We stayed in the deluxe cabin area of the ship, where there are only two-bed cabins, meaning the party crews stayed elsewhere.
The deluxe cabin
Where the standard cabins are good enough to get a couple of hours of sleep, the deluxe cabins are more hotel room-like. The cabin is 14 square meters with a good-sized window giving great ocean views from the 11th floor. Included is also a fridge with complimentary drinks (2 small 20 cl bottles of sparkling wine, 2 beers, 2 cokes, 2 Fanta, and one bottle each of sparkling and still water). It wasn't replenished during our trip, we did get our beds made though day two, which does not happen in lower cabin classes (I've done the trip many times in C, B and A cabins). Instead of bunk beds there is a decently comfortable double bed (queen size I guess), there is a flatscreen tv of decent size and with good reception and Swedish and Finnish channels. Ship's free wifi worked okay in the cabins, but the signal is much better in the public areas.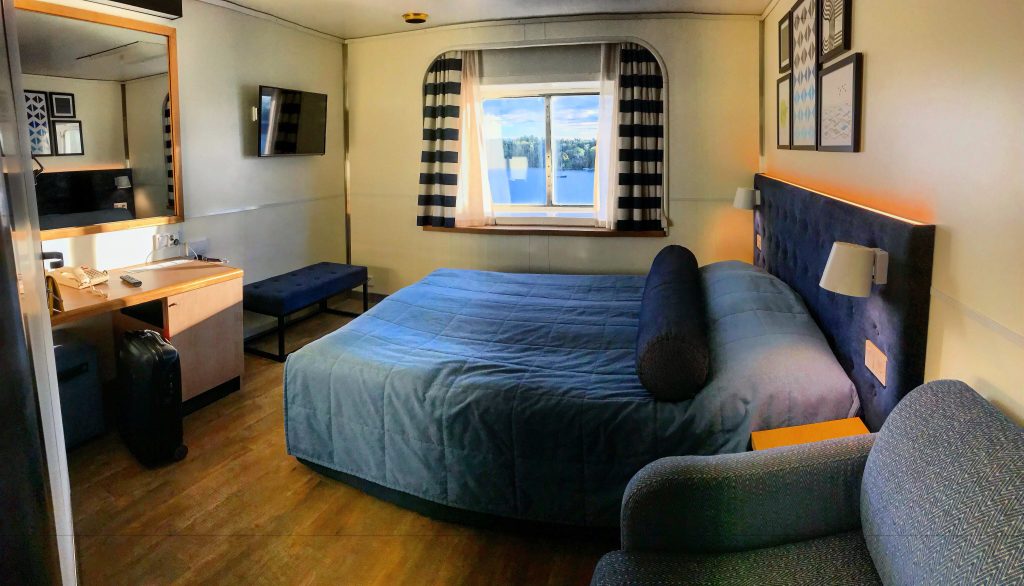 The main change for me compared to traveling in lower cabin classes was that this cabin was actually pretty nice to hang out in. The sound-proofing is not much better (if any), but our neighbours were quite silent. We probably spent three hours day two just watching tv, eating chips and resting.


A bonus attached to the cabin is also the 'luxury breakfast' in Tavolata restaurant. The luxury being coffee and tea being brought to your table instead of you getting it yourself, and a complimentary glass of prosecco, or a bellini. The self-service buffet is good enough, comparable to a 3-star hotel or similar, with decent bread, charcuterie, eggs, Karelian pies, fresh fruit, pastries and bland juice.

Although this post is mostly about the deluxe cabins, as I did not find much information myself about them, I of course need to mention the food we had as well. 🙂
We had dinner the first night in Serenade's fancy restaurant; Bon Vivant. The restaurant is quite popular, we made a reservation a week before our cruise and got the last table according to the booking agent. The restaurant has a Nordic theme, and menus are changed a couple of times per year. We had the Tommy Myllymäki menu earlier this year when we went to Estonia, and this time it was Finnish chef Jukka Nykänen's menu.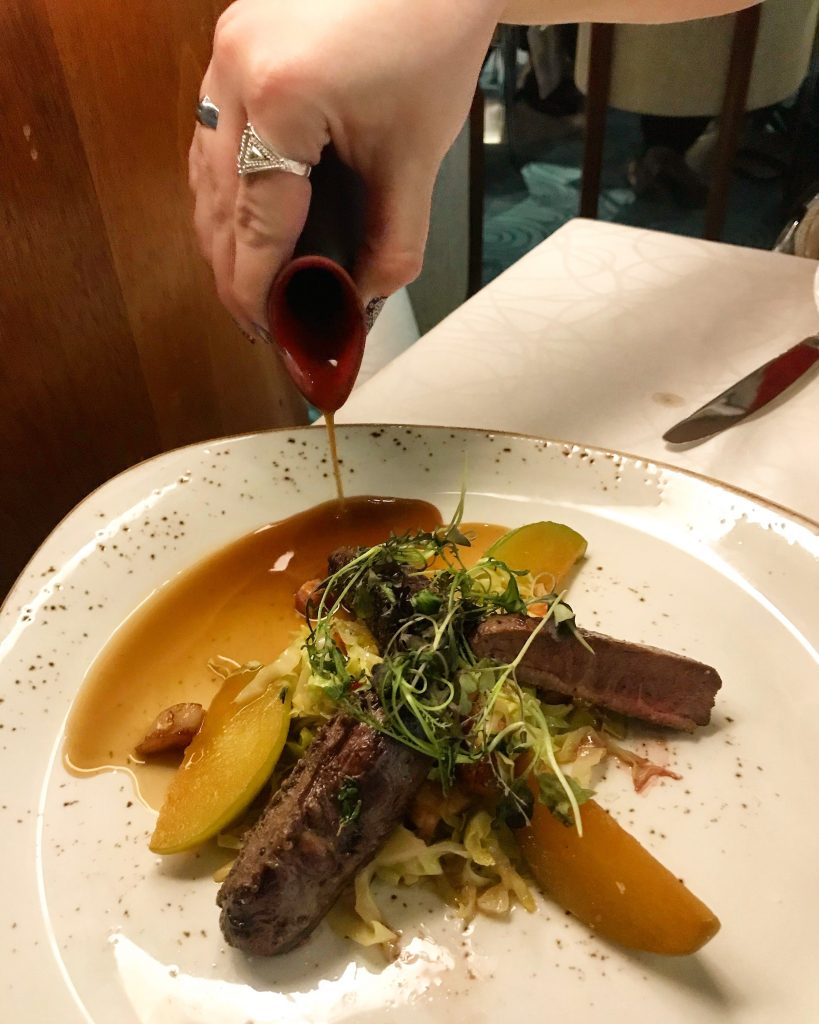 Wild duck with apples.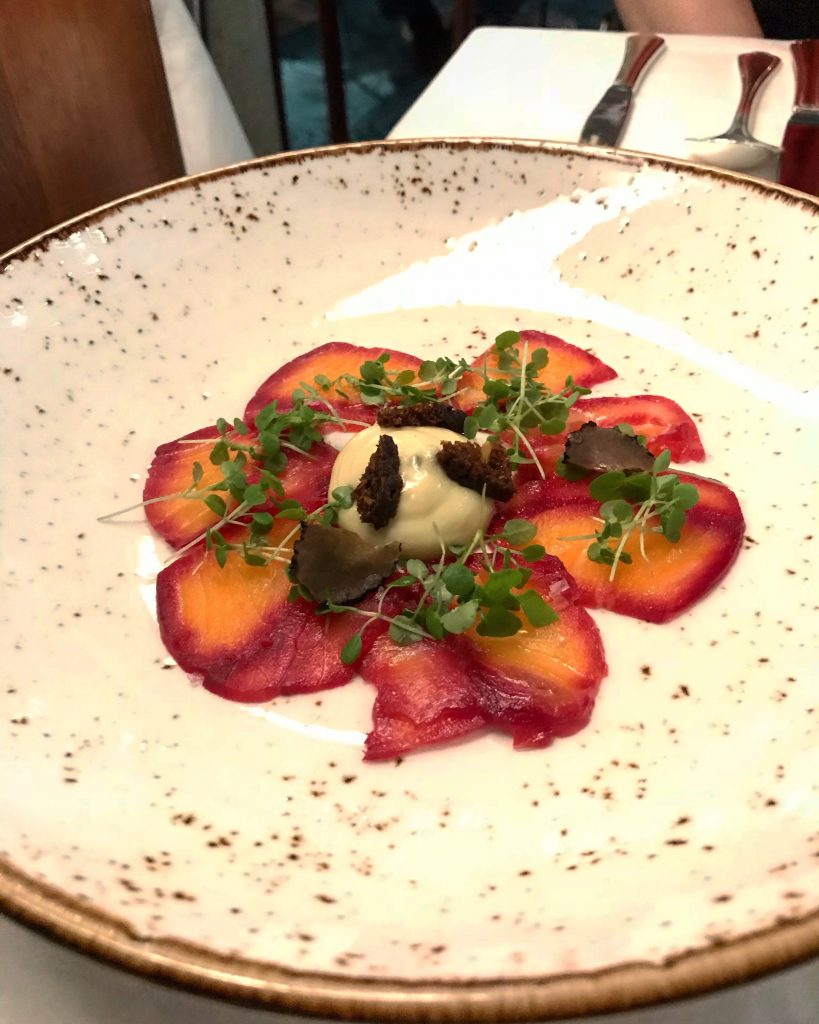 Beetroot marinated salmon tartare with truffle mayonnaise.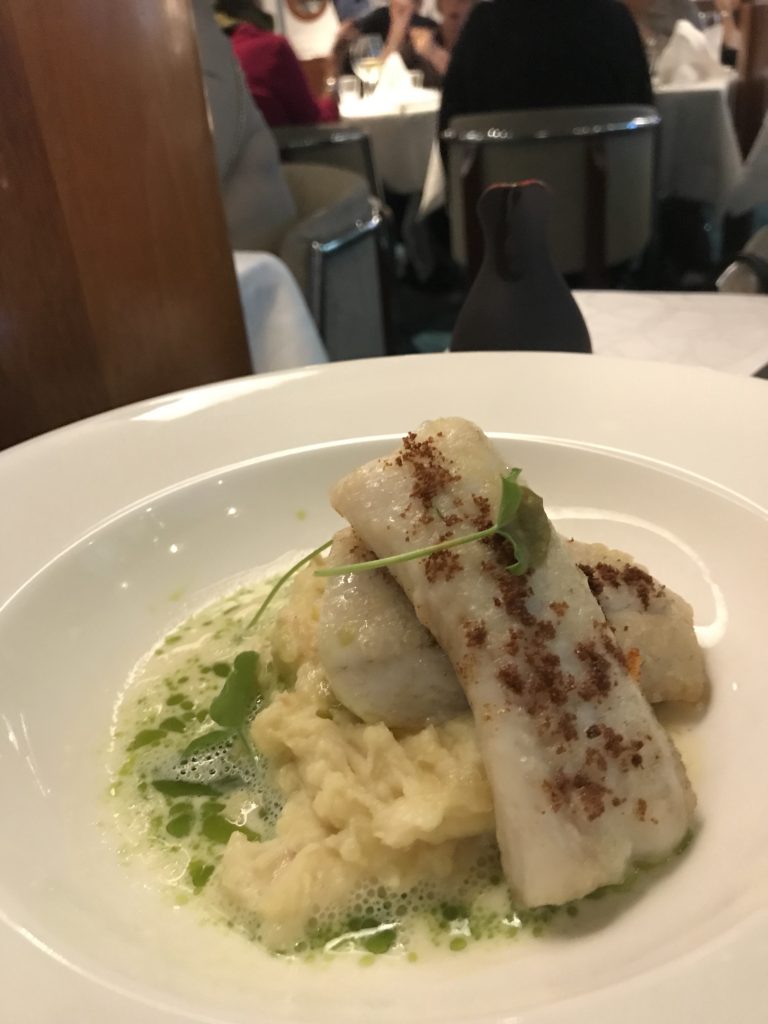 Pike perch, potato and whey.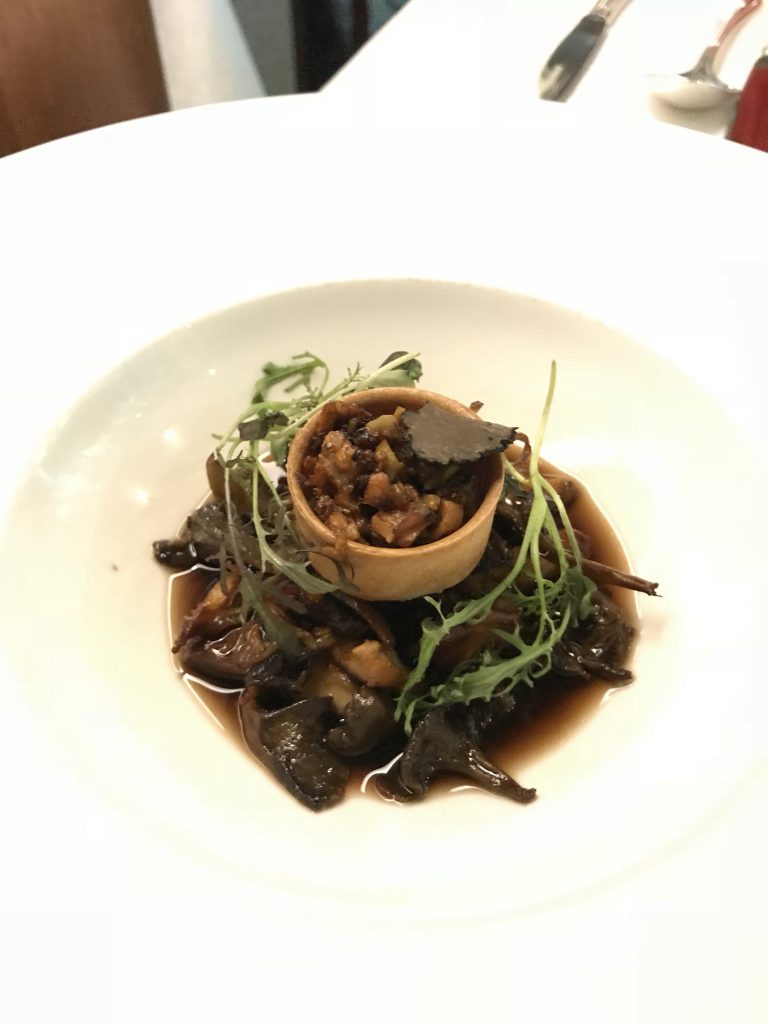 The vegan starter was according to my dinner companion one of the best ever.
Day two we swopped the fine-dining for a Finland ferry must.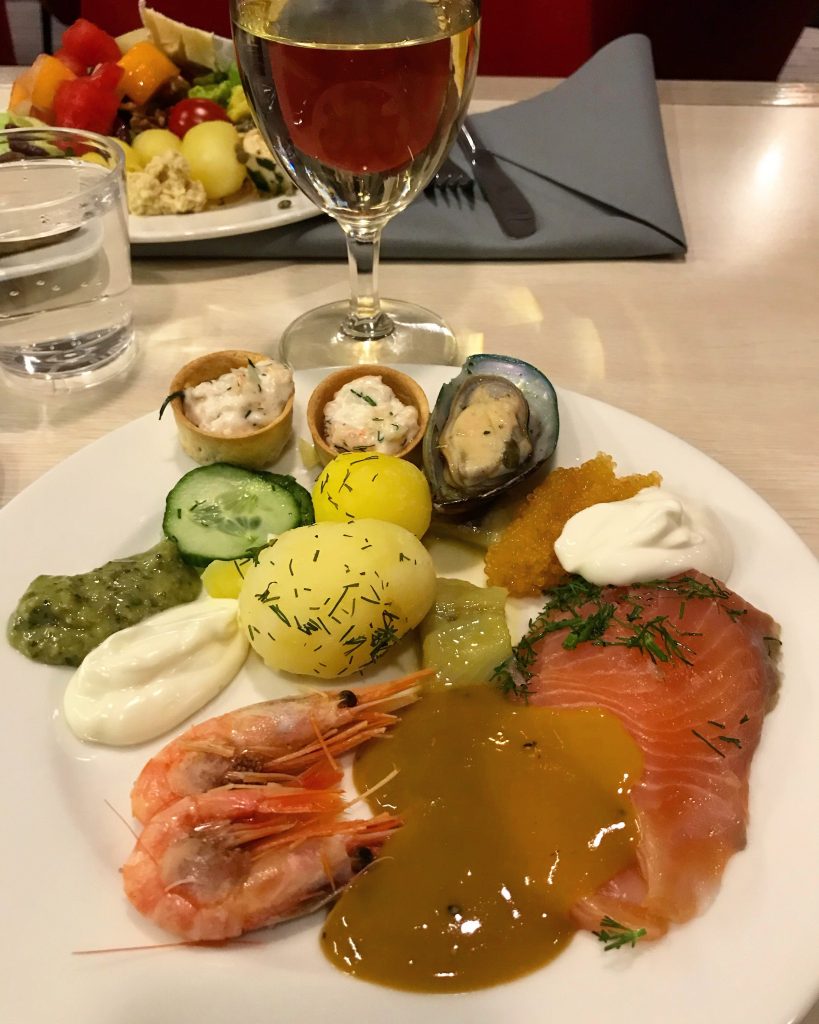 No trip without a buffet! I managed four rounds of food (and a couple of glasses of wine on tap), but only the picture of round one was publishable. 🙂