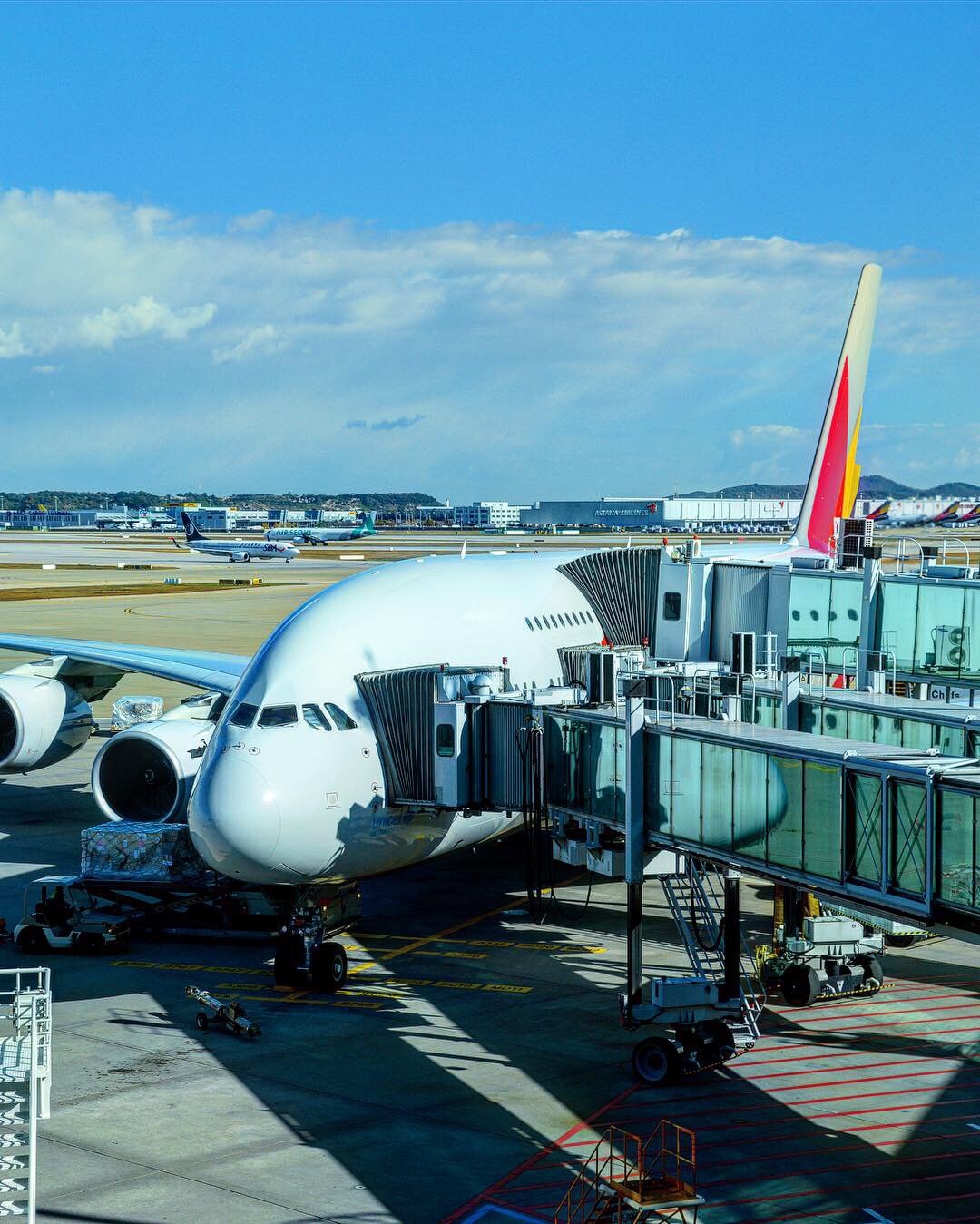 After visiting Palau for five days, we flew home via Seoul and Frankfurt. Above is our chubby A380 friend taking us from Seoul to Frankfurt.
The seat, spacious to say the least. A first (sorry) for me was that there was a sliding door you should shut, meaning almost total privacy. We sat in two adjoining middle seats and almost had our own private little compartment. So cozy.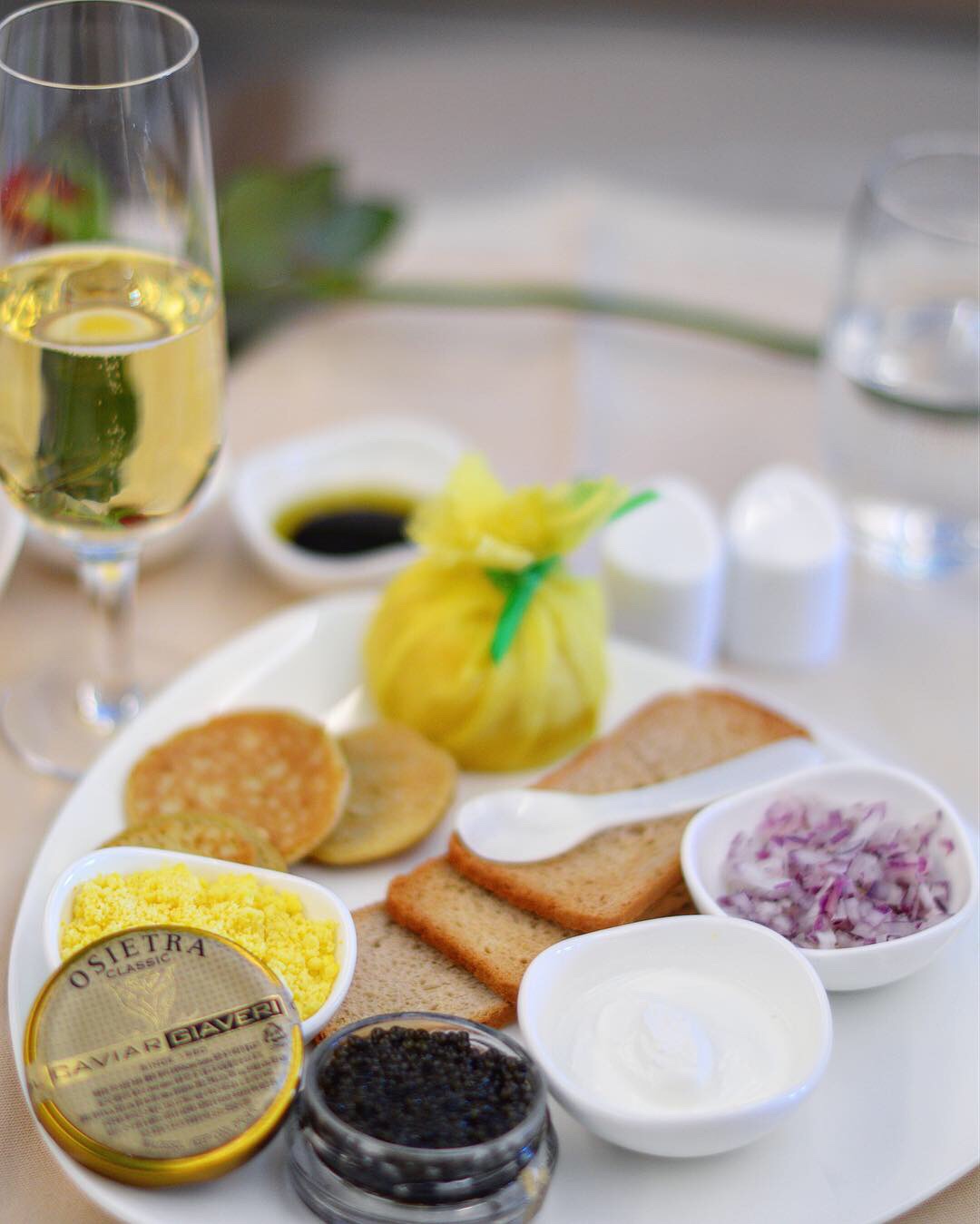 Not too shabby: caviar with condiments and champagne started the meal service. Enjoyed with a glass of Barons de Rothschild blanc de blanc champagne.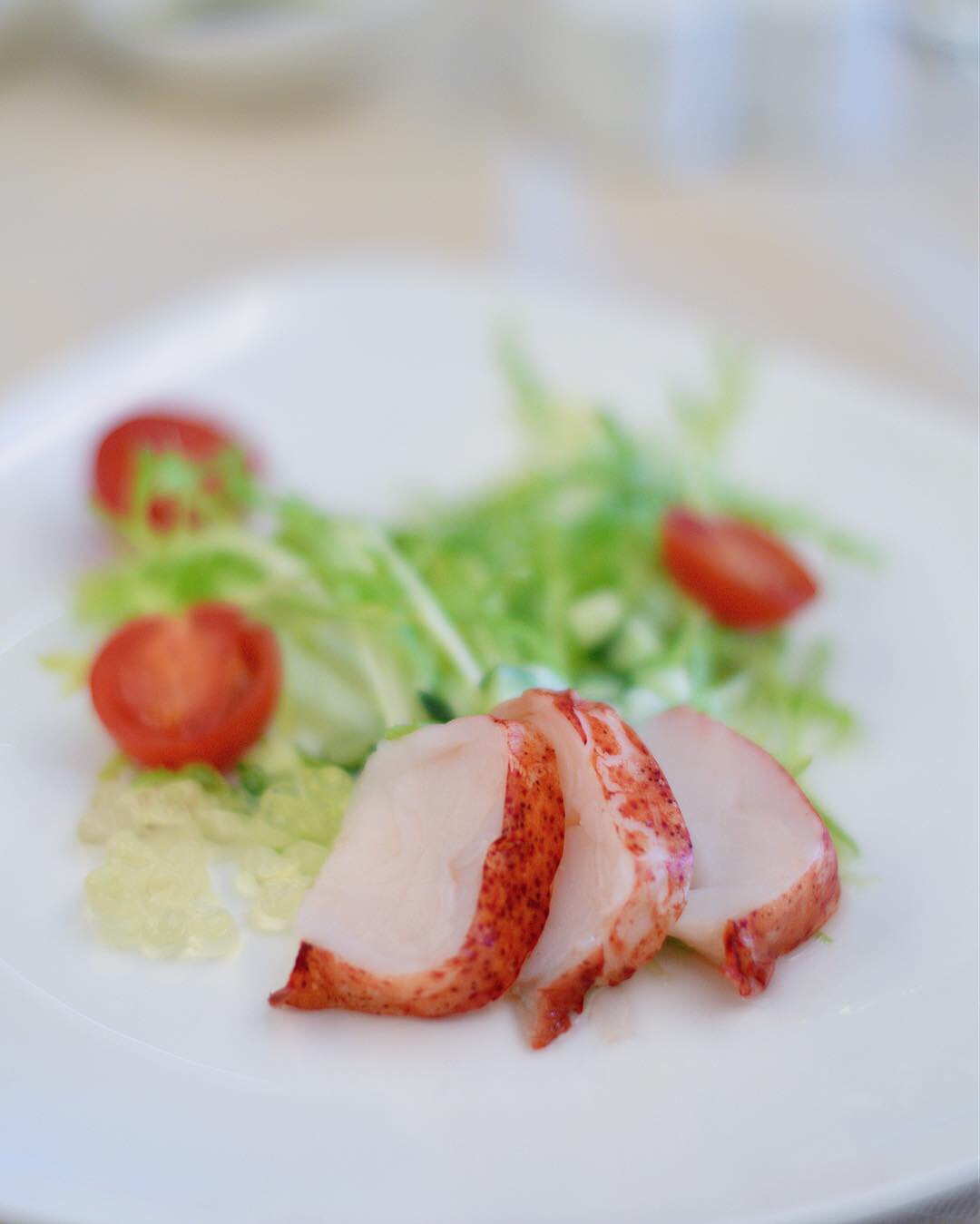 You could choose either lobster or caviar, so we took one each and shared.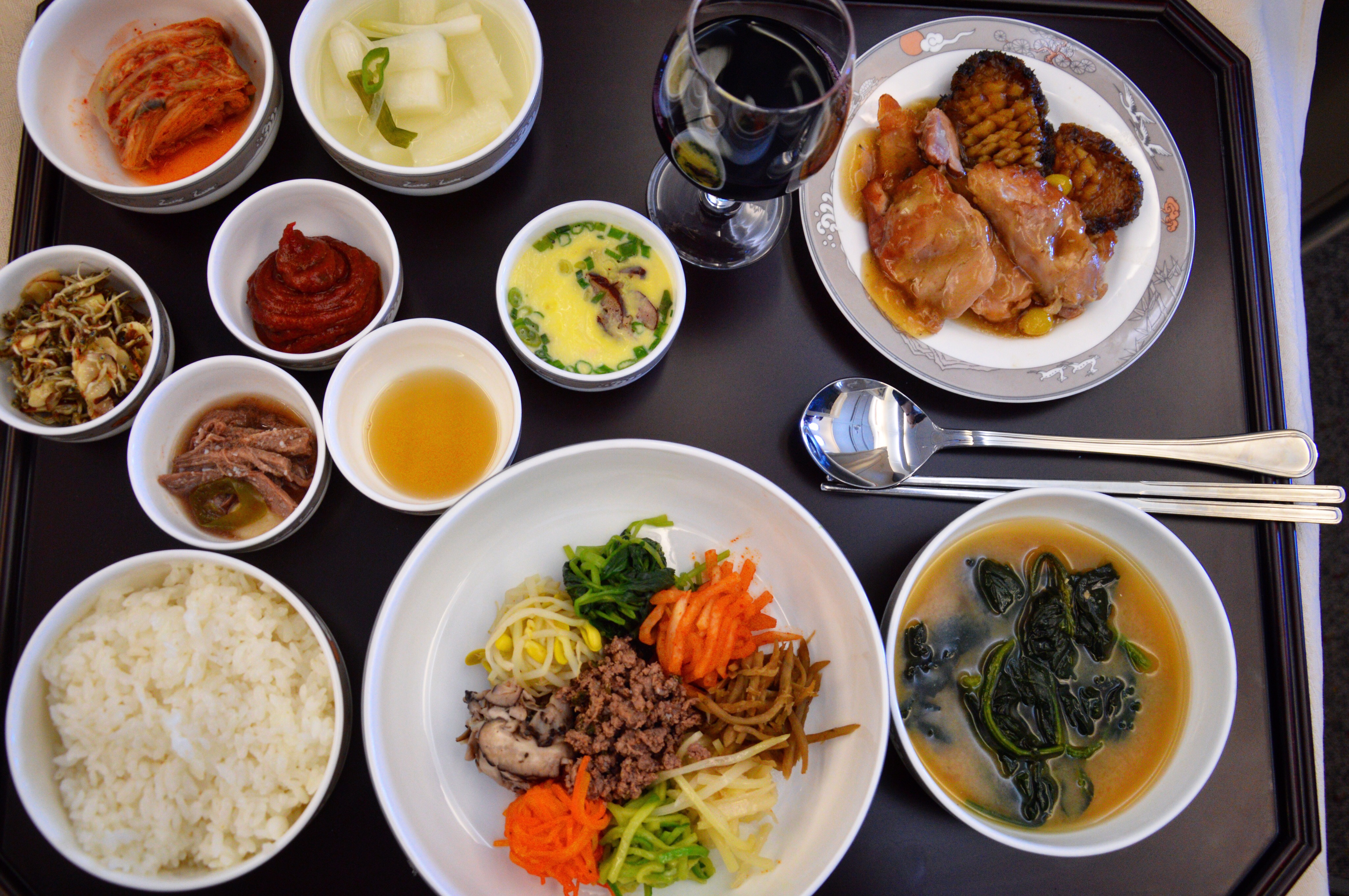 The main meal: bibimbap with plenty of sides. Everything was delicious (for being on a plane) and went down well with a nice glass of red.
How was it?
A great flight. Unfortunately we were a bit too tired because of our 5 a.m. departure from Palau to fully enjoy the experience. But both space, food and service was excellent. Service and food wise, Singapore Airlines that we flew to Asia won. But in terms of the seat or suite, with an actual closing door to your little space, was the best I've ever experienced.