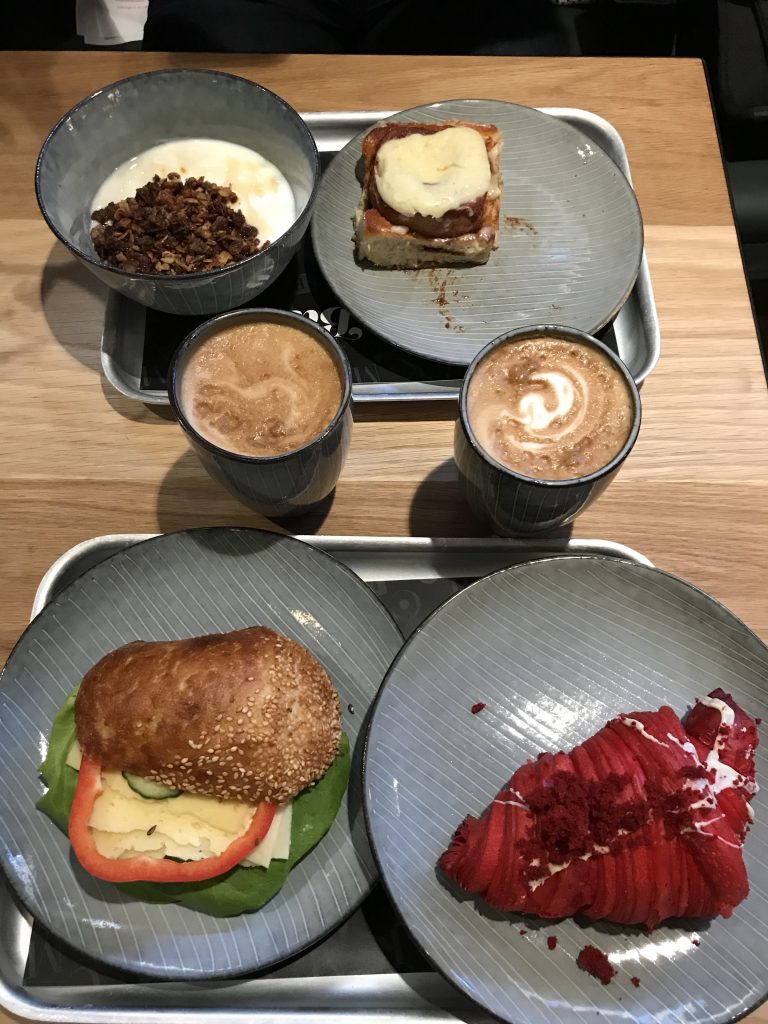 Just a short update since I had a really nice fika (coffee and pastry) experience at Mr Cake, a newly opened bakery/pastry shop/café in Stockholm.
Mr Cake is a collaboration by famous bakers Mattias Ljungberg and Roy Fares, and serves Swedish fika with an American twist. Naturally I had to pay them a visit. Since they did not serve cronuts (they only do on weekend according to the staff) I took their recommendation and tried a red velvet croissant, and my fika company took a cinnamon roll with frosting a la Cinnabon.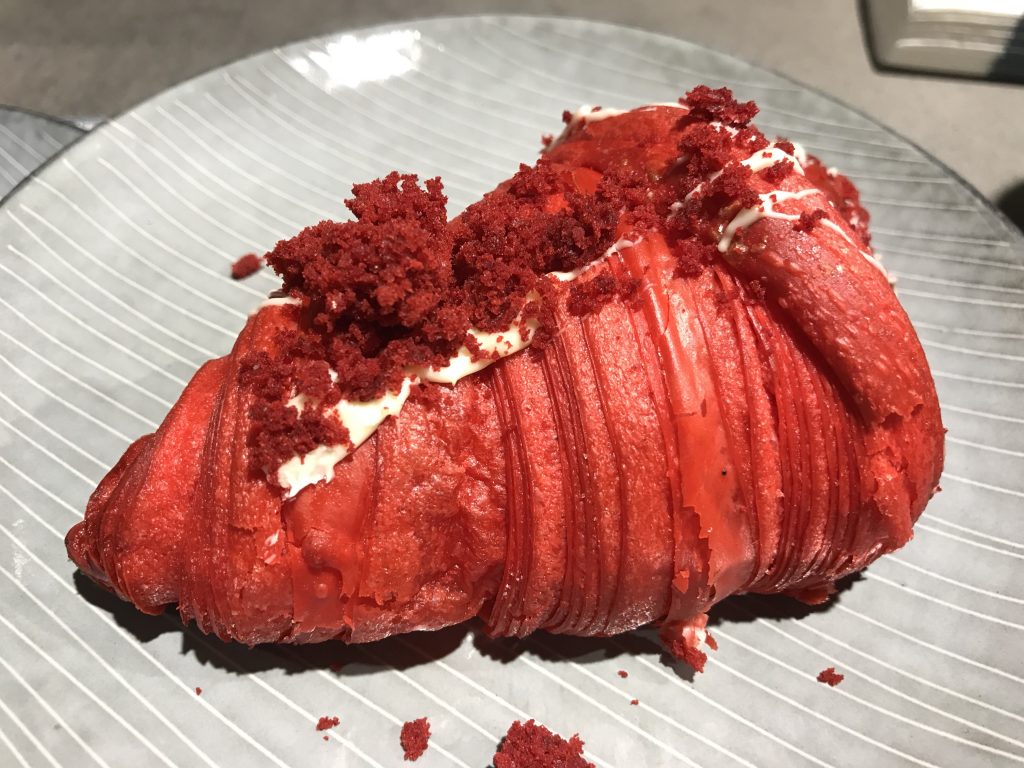 The red velvet croissant was extraordinary delicious. I had a sample of the frosted cinnamon roll and it was great too. When the lines have died down a bit, I shall return for cronuts and cake.
Update: Now I've had the cronuts (on a Friday), and they were delicious.
According to rumours they do not have the cronuts (at least last weekend) ready when they open, so maybe arrive a bit later if you're after them.