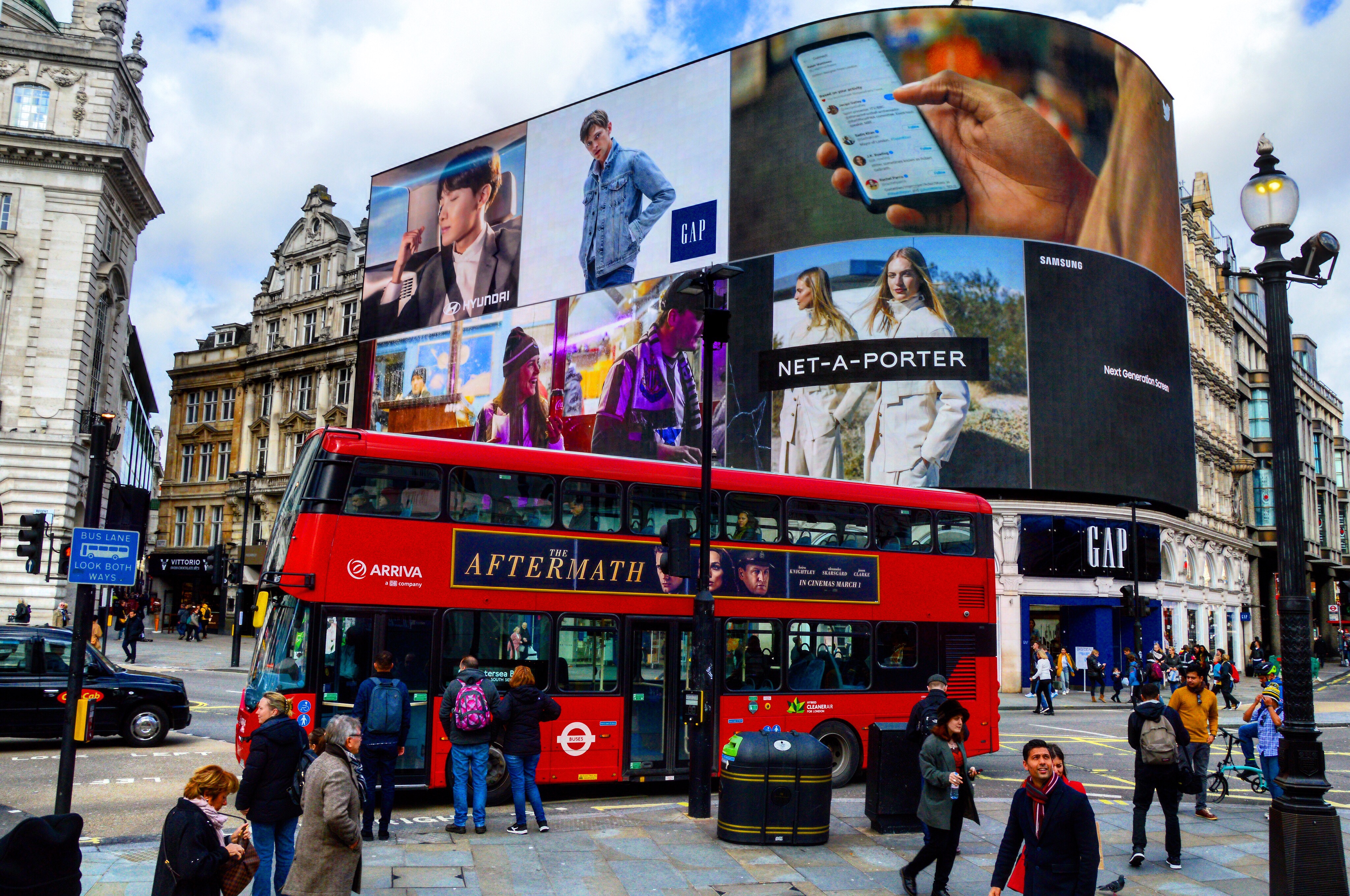 Except for Din Tai Fung Covent Garden, which I wrote about the other day, we visited a few other noteworthy spots.
Barrafina
One Michelin-starred Barrafina on Dean Street a stone's throw from Piccadilly Circus delivered some of the best tapas I've had.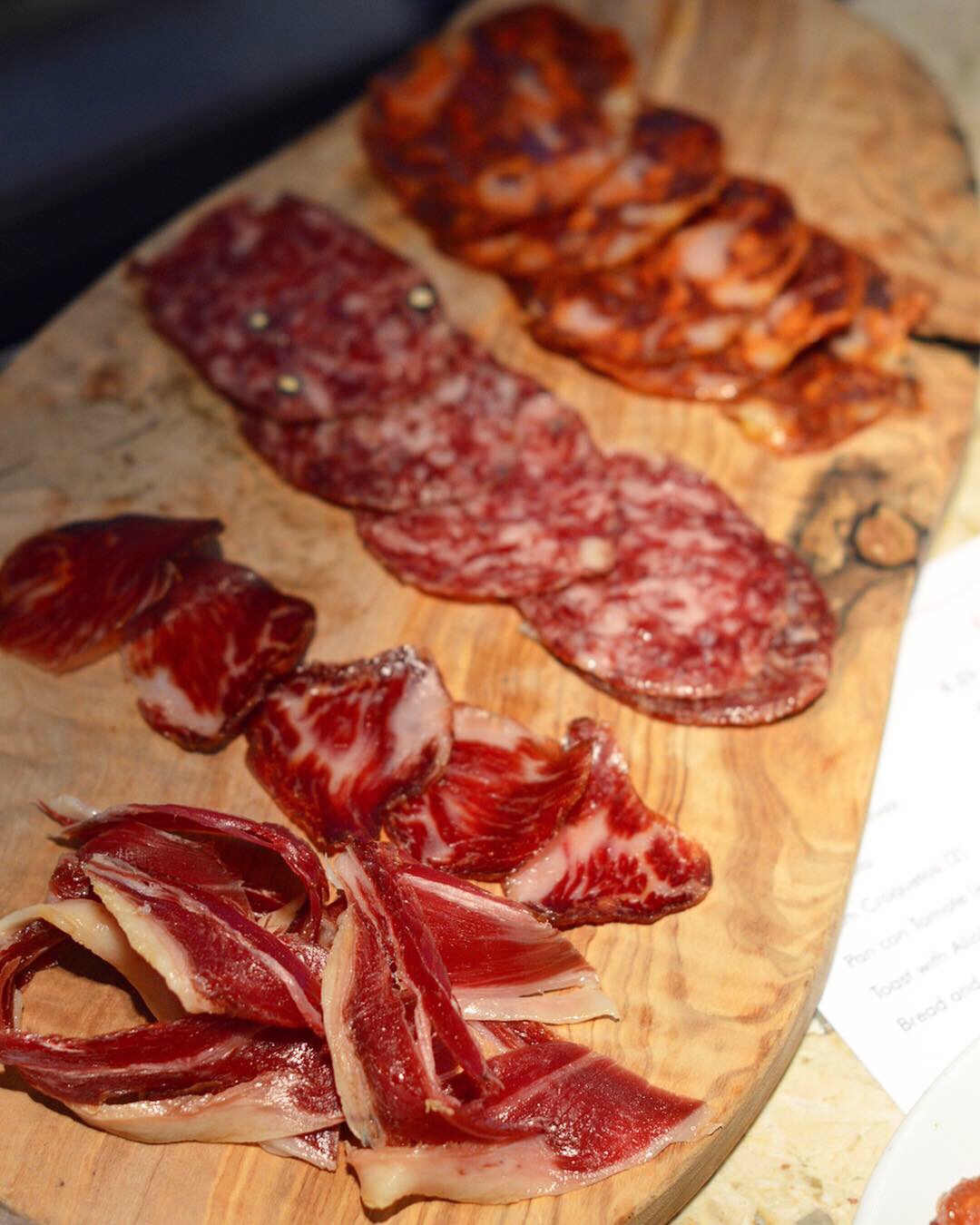 Cold meat platter. Everything extremely good.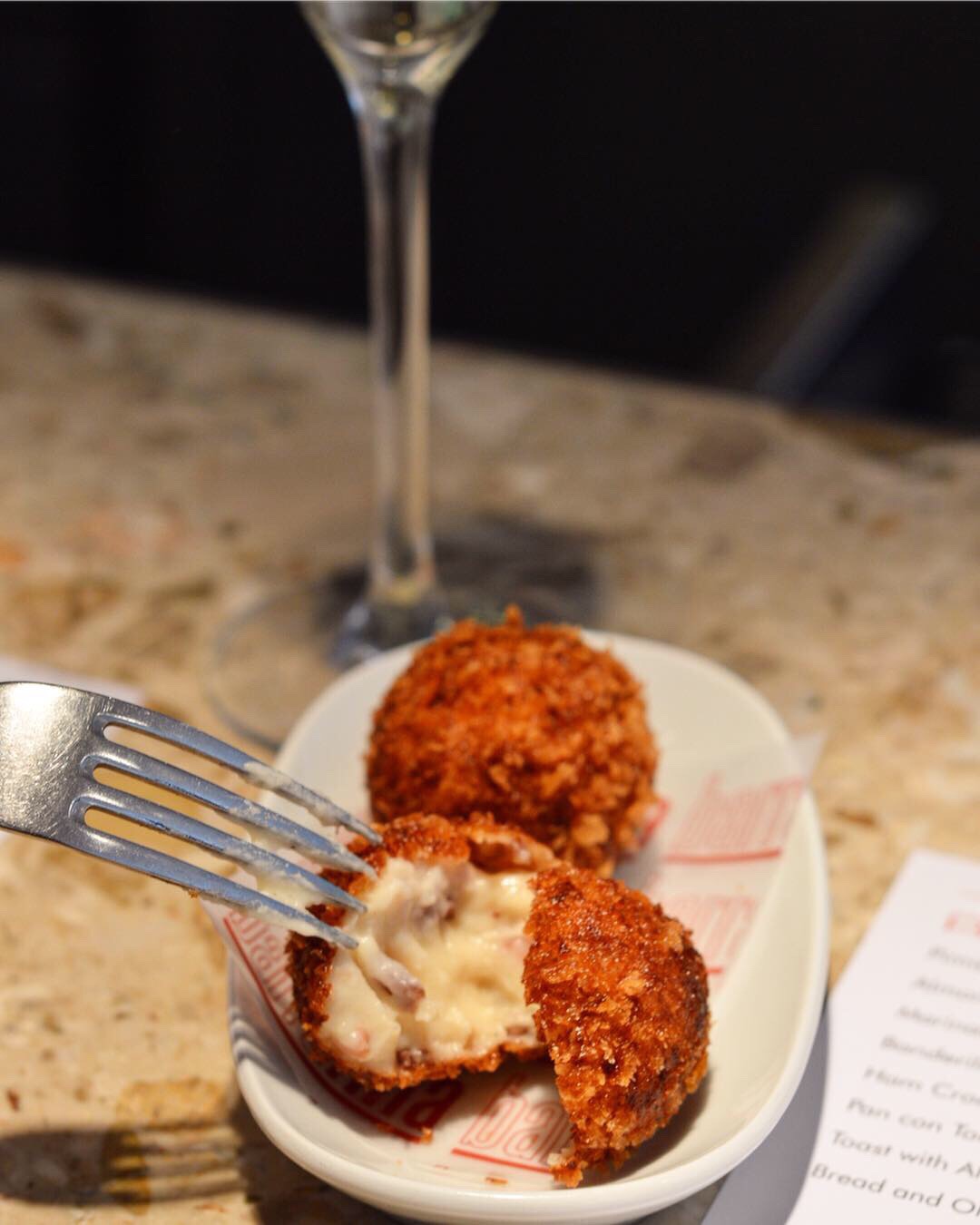 Ham croquetas. Crunchy, delicious and perfect.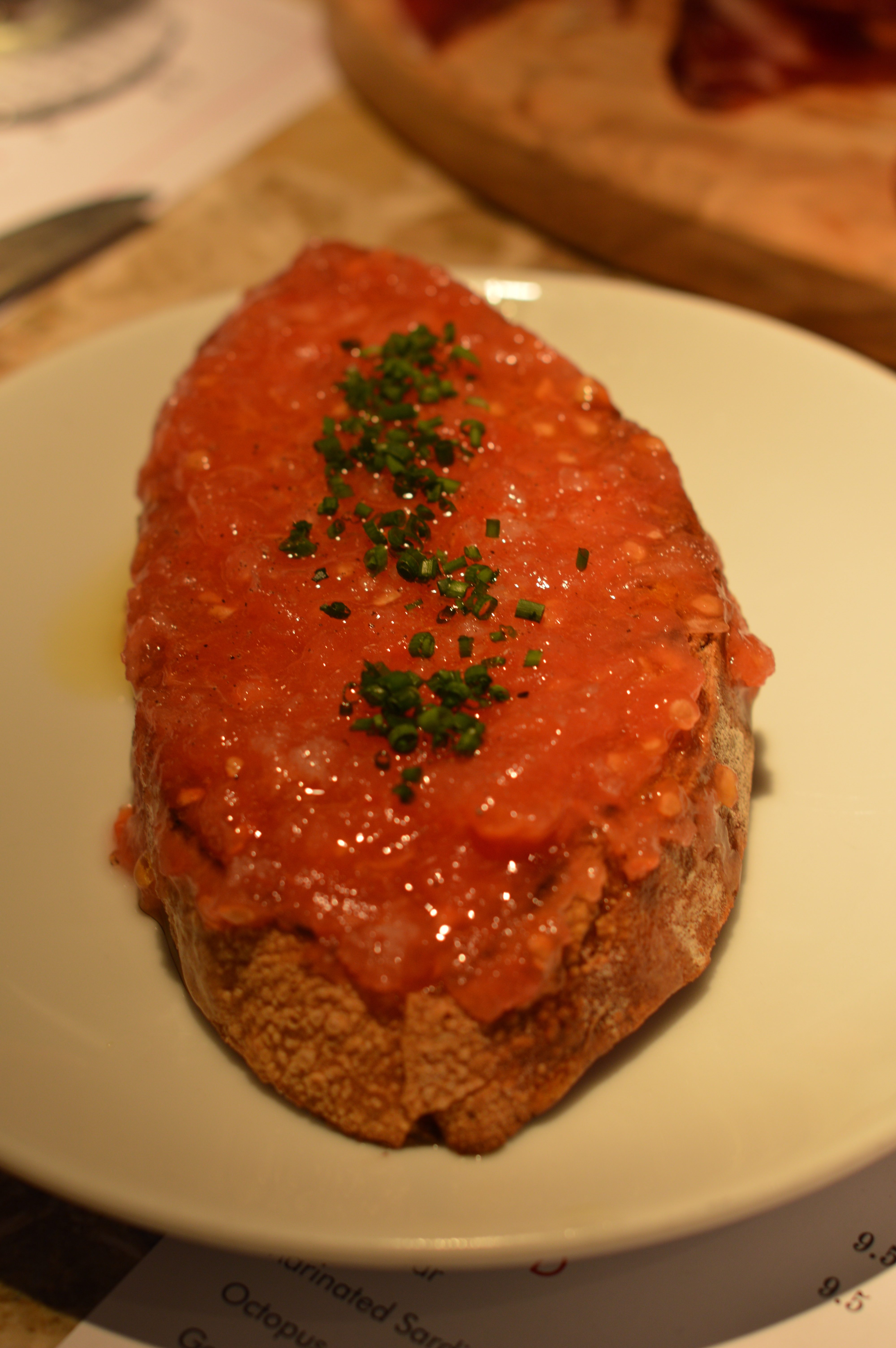 Best pan con tomate I've had.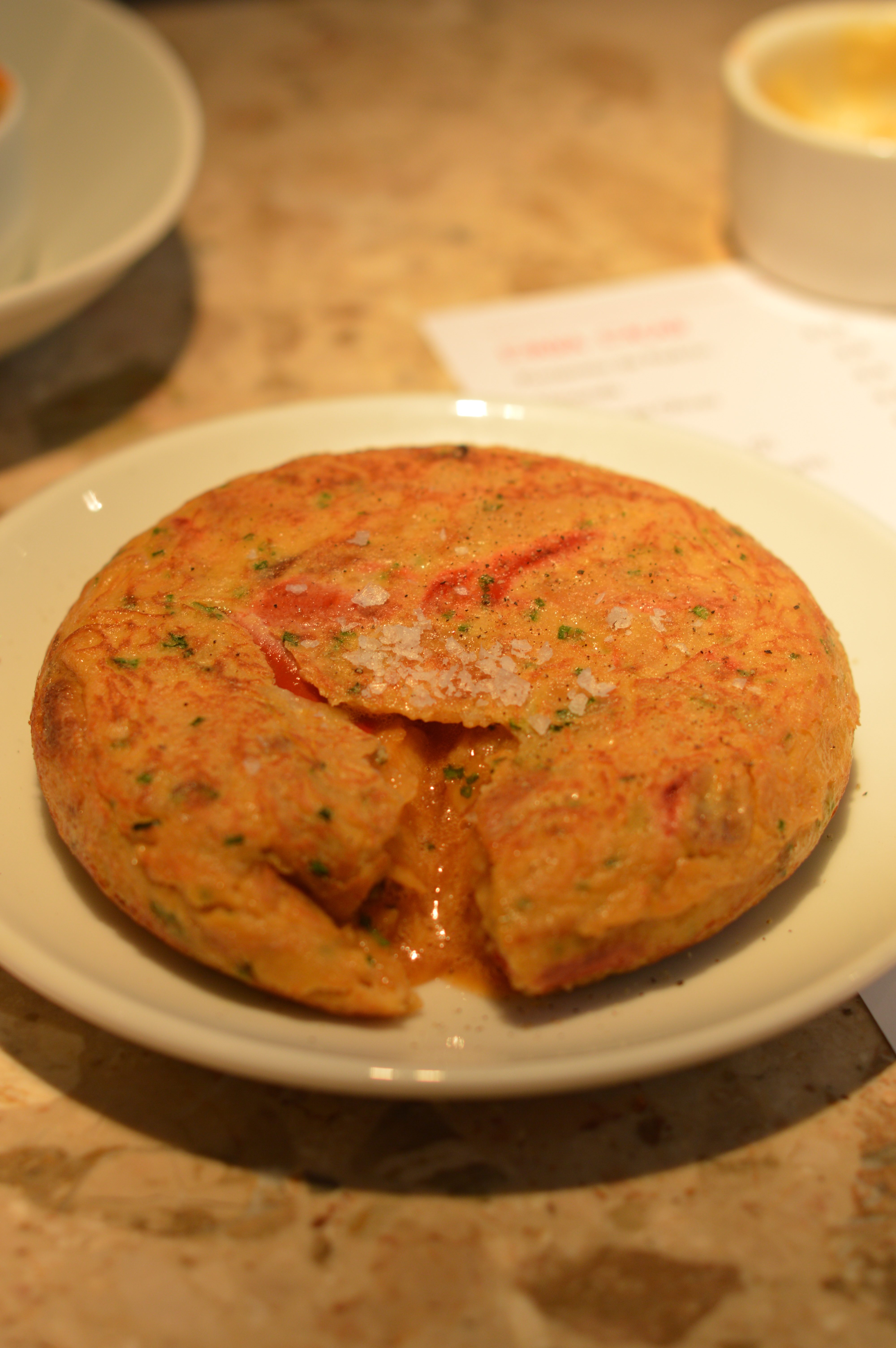 A runny, perfect tortilla with peppers and prawns.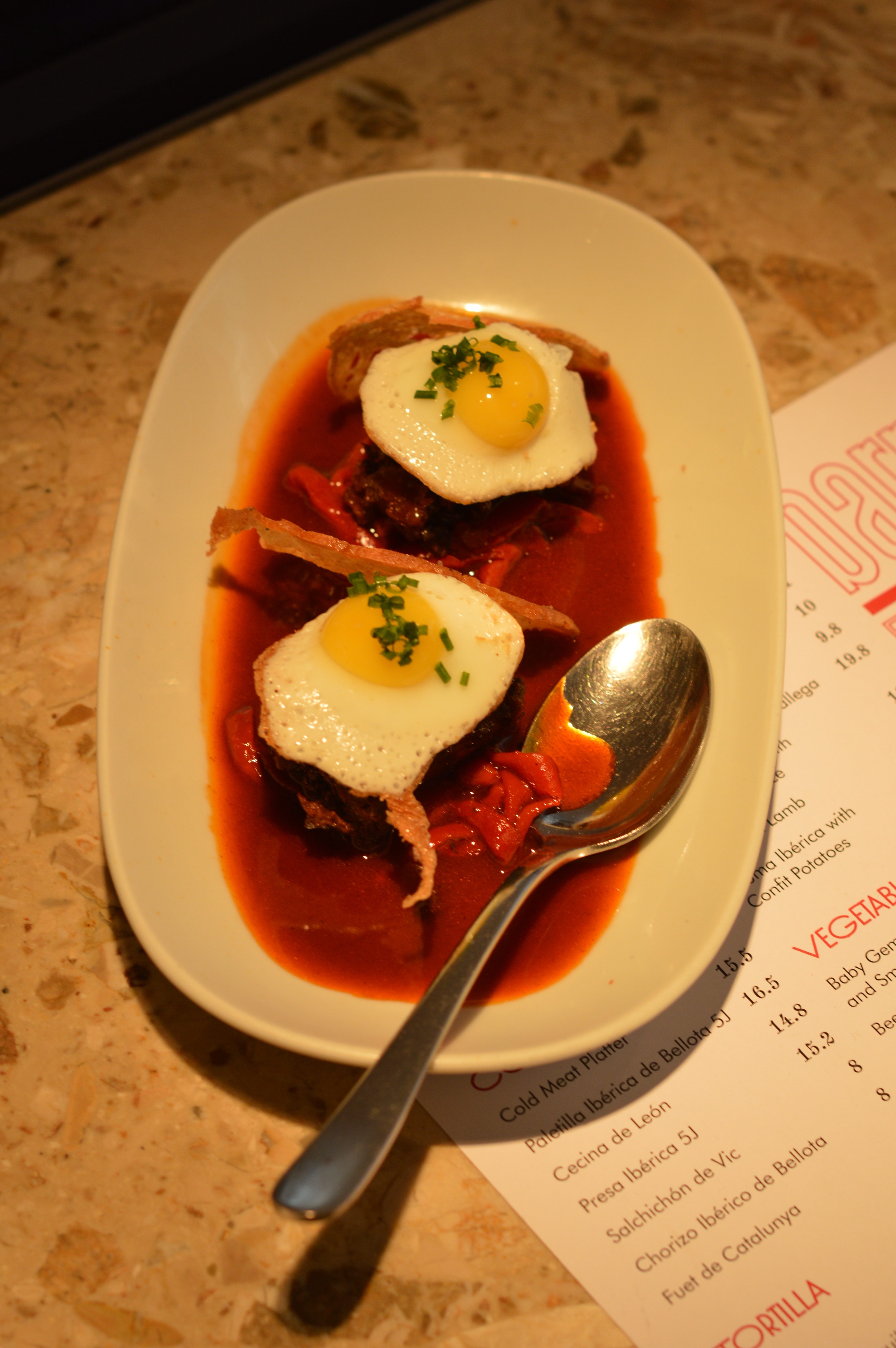 Morcilla; spiced Spanish blood sausage (similar to black pudding) with fried quail eggs, a crispy wafer thingy and a rich sauce.
Location: Dean Street, Soho.
Price: £80 for the above (and some more), including a glass of wine each.
Eve Bar (hidden in Frog restaurant's basement)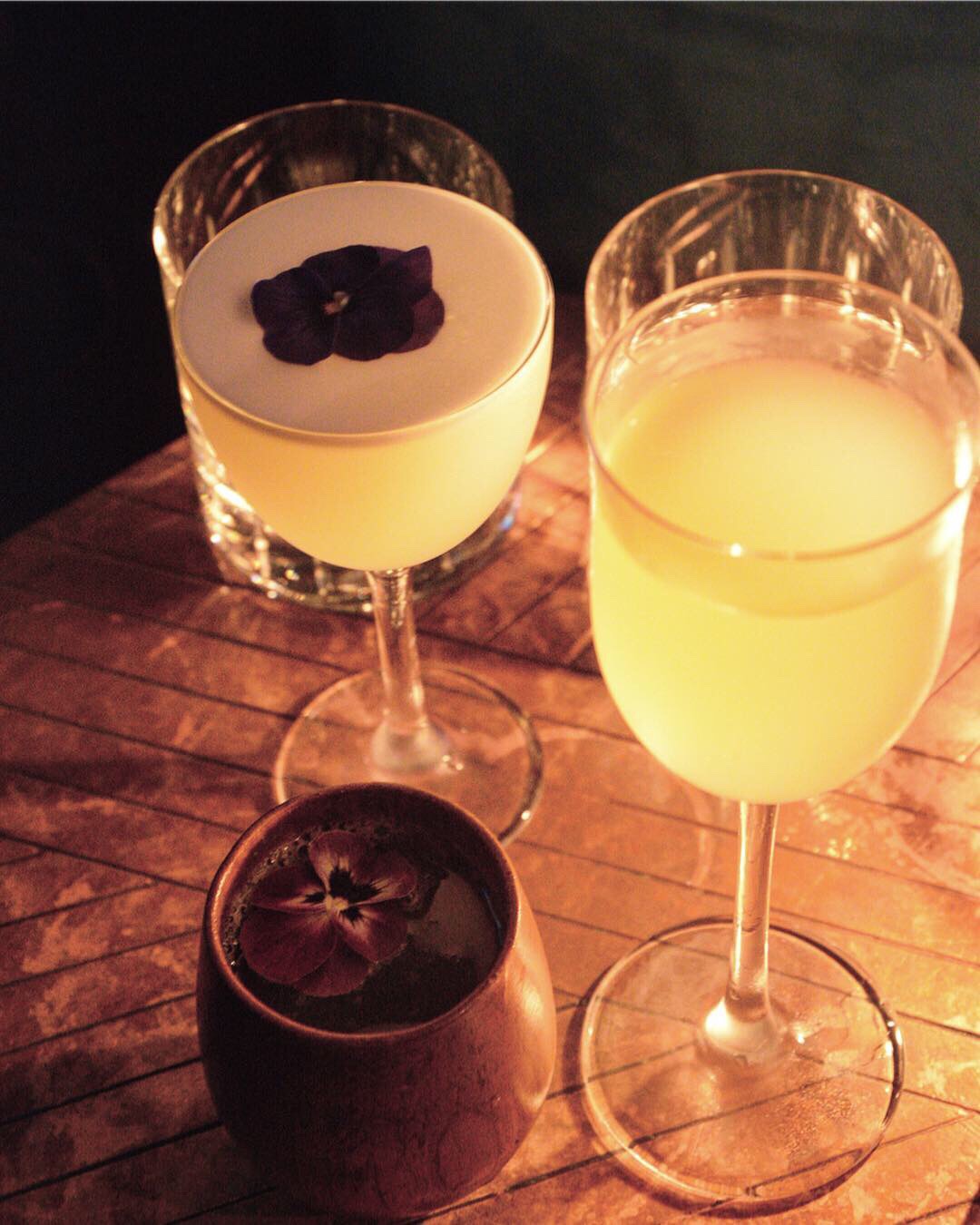 It was nearly impossible to take decent pictures, but a staircase down from fancy restaurant Frog (by Adam Handling) is Eve bar. Get it, Adam and Eve?
Clever naming aside, Eve Bar was really my cup of cocktail with great cocktails, ambience, service and decent prices.
Location: Covent Garden.
Price: About £13 for a cocktail.
The American Bar at The Savoy Hotel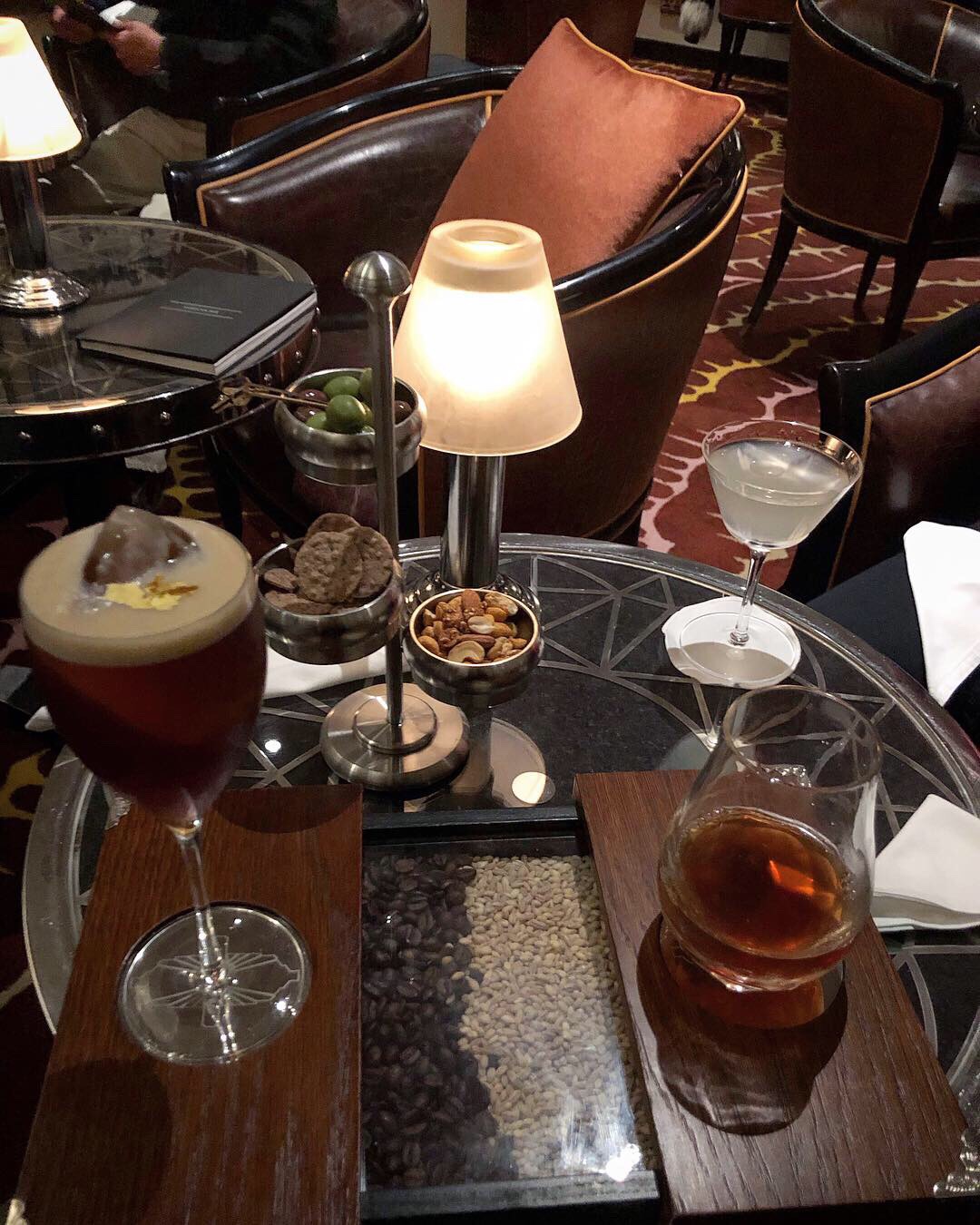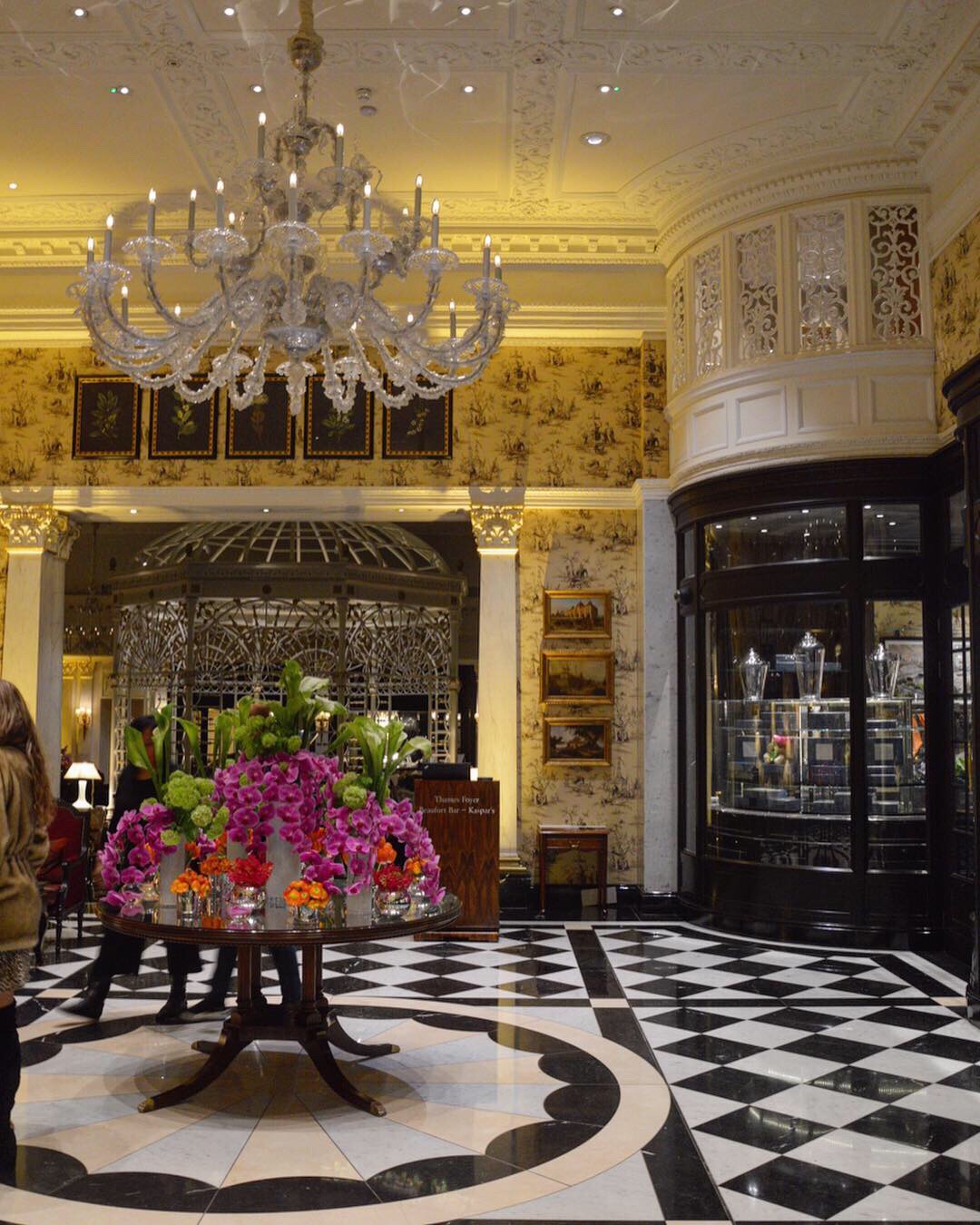 A 40 minute wait, £25 cocktails and lots of tourists. Could that be good? I'd say so! Friendly service, live piano music, free snacks and a hard-to-beat 'old world' atmosphere. As an extra bonus you'll get access to their small museum, and can also sneak around the grand lobby (above) of The Savoy Hotel which The American Bar is a part of.
Location: Covent Garden(ish)
Price: ~£19-££££
Breakfast at Eggbreak
For our last meal for this time we went to Eggbreak in Notting Hill, after I read about their crab cake eggs benedict.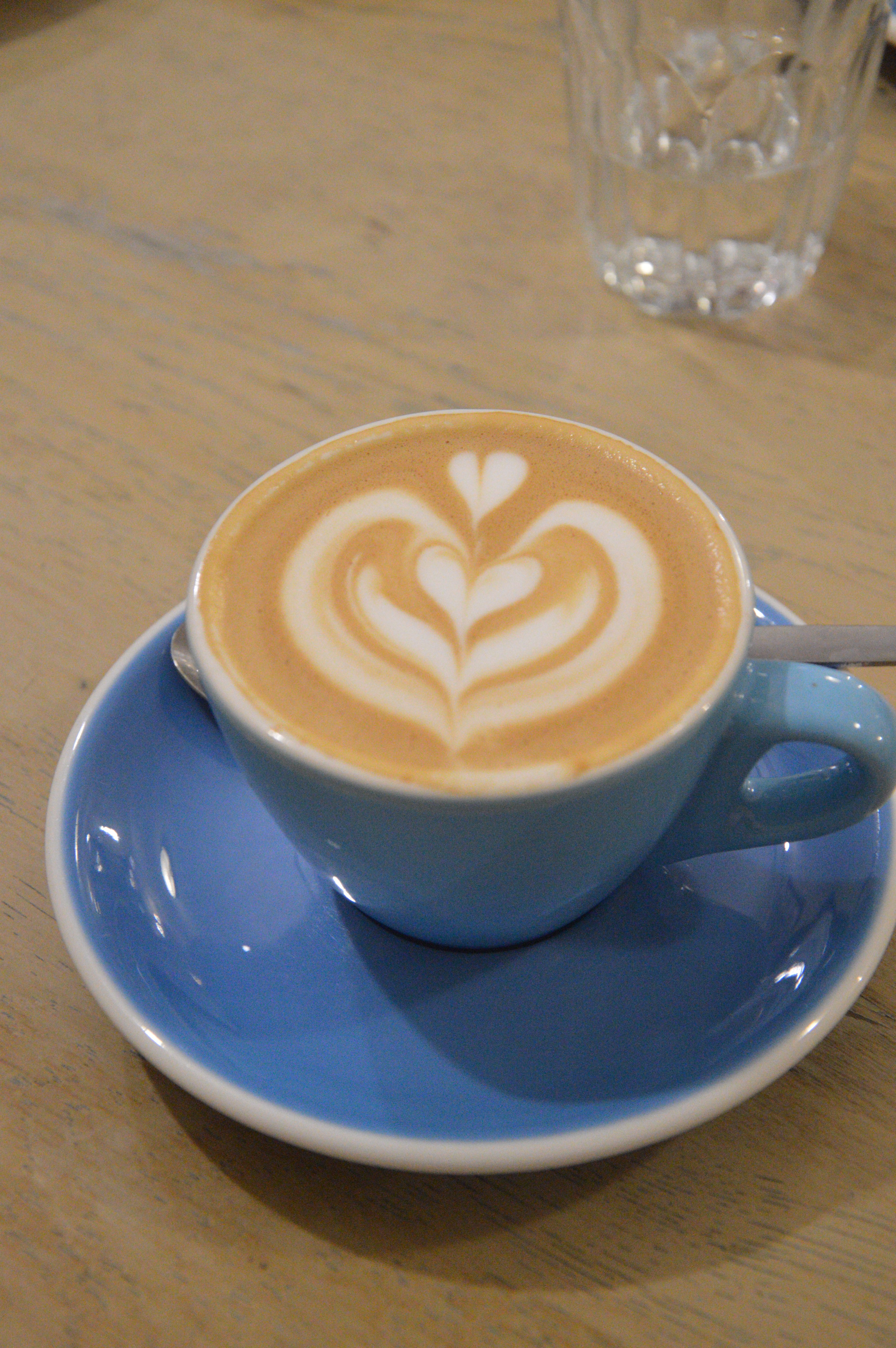 The coffee, a flat white, was, as the youth of today (I think as I'm old-ish) would call it: on point.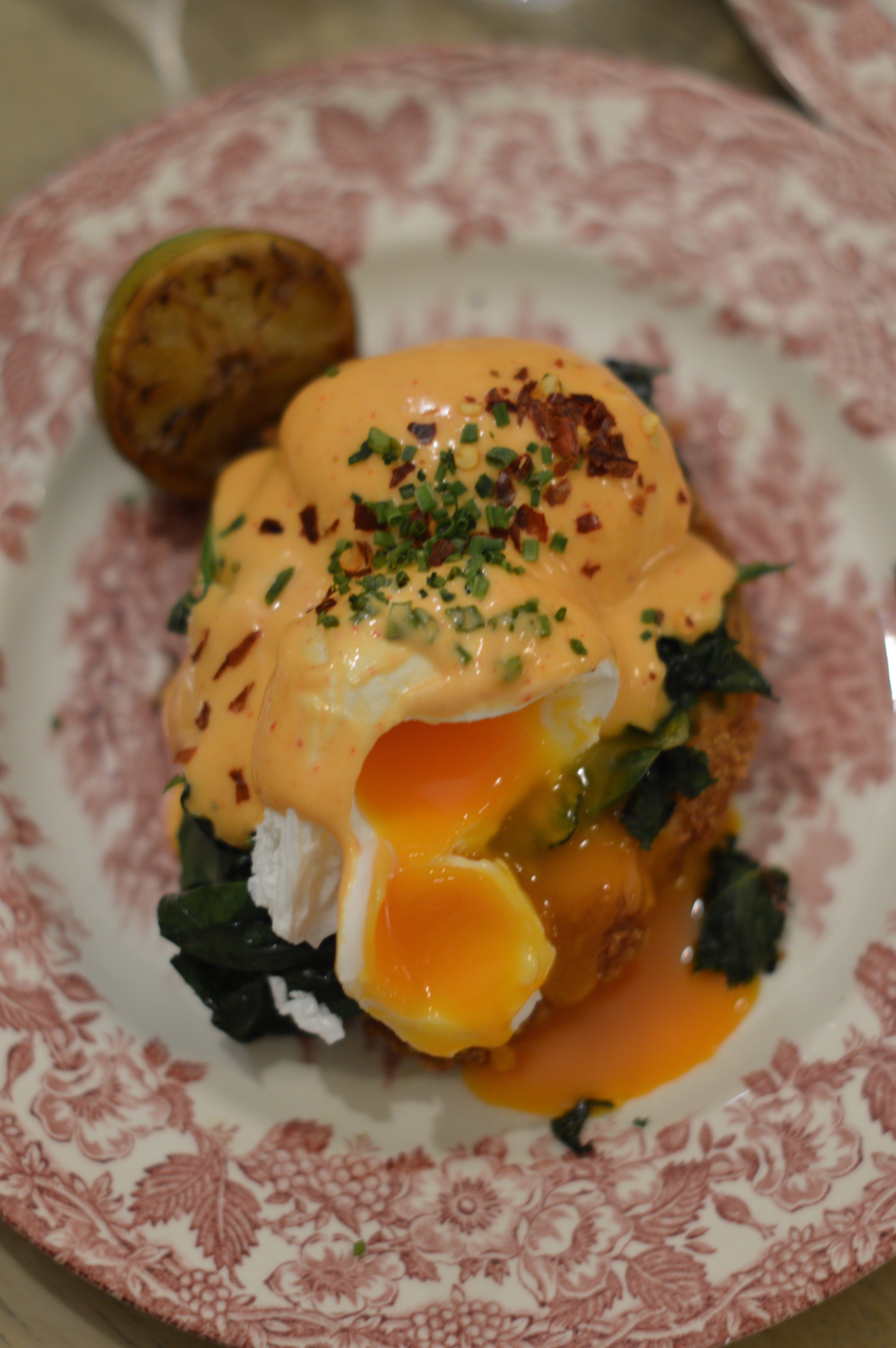 The star of the show: perfectly poached eggs on top of equally perfect crispy, delicious crab cakes. A few healthy spoons of sriracha-hollandaise sauce and some chives finished the decadent masterpiece.
Price: £45 for three coffees, two mains, a grilled grapefruit (also delicious) and a pain au chocolat.
Location: Notting Hill.