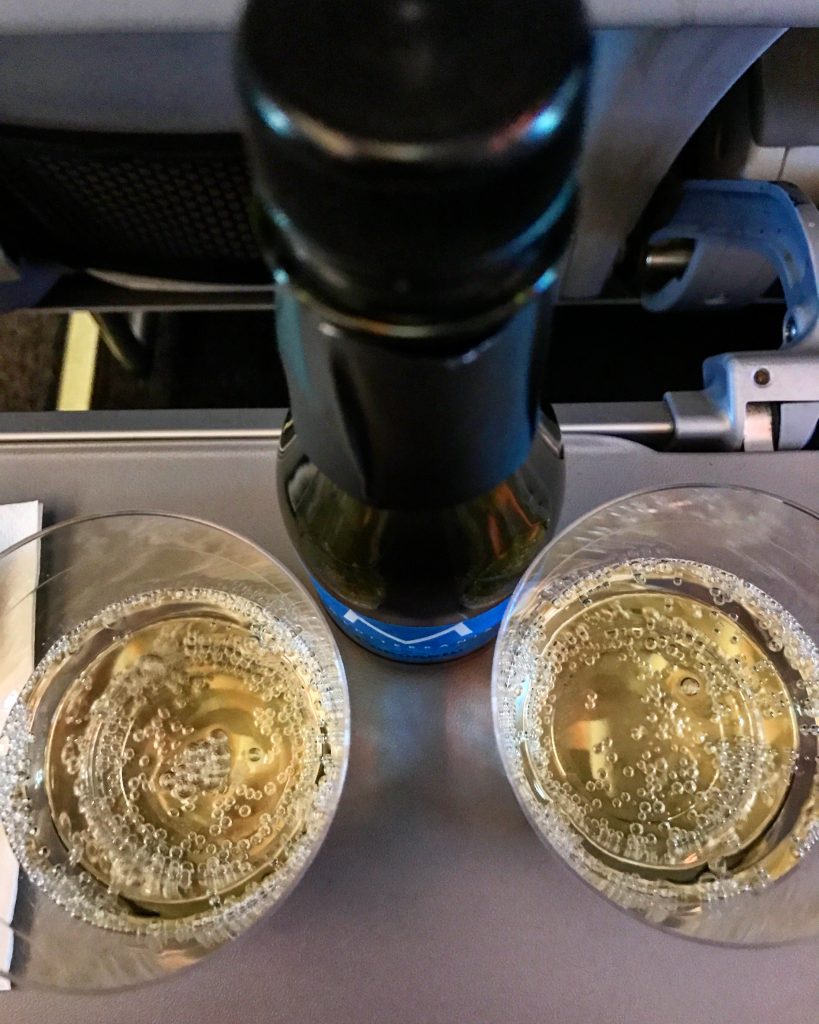 Last weekend I visited the Finnish capital Helsinki for a 70 year birthday party. Since Helsinki is such a short flight from Stockholm (approximately 45 mins) you can go straight from an (almost) full day work and still have a decent evening out. Many airlines fly this route so you're usually able to score decent priced tickets during campaigns. We flew Norwegian and just barely had times to finish our sparkling wine before landing (not included in ticket). The only gripe is that Helsinki's an hour ahead, so you'll lose an hour due to the time difference, although you get it "back" on your return.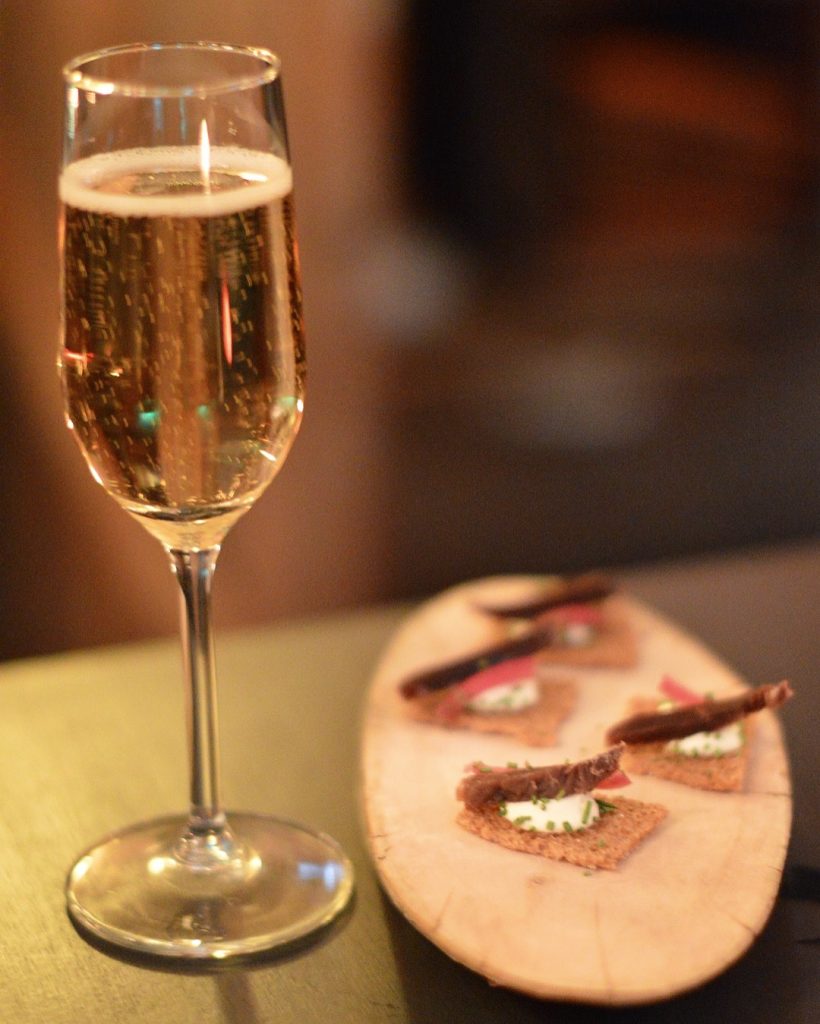 For our first night I was so lazy so I just scanned google maps for a good-rated restaurant near our hotel Glo Hotel Arts. I managed to find Ravintola Saaga or Saaga restaurant, which is a semi-fancy and sort of touristy Lappish restaurant. We started with a glass of sparkling wine topped with cloudberry liquor and some free nibbles from the kitchen consisting of reindeer jerky on rye crispbread with horseradish cream and pickled onion.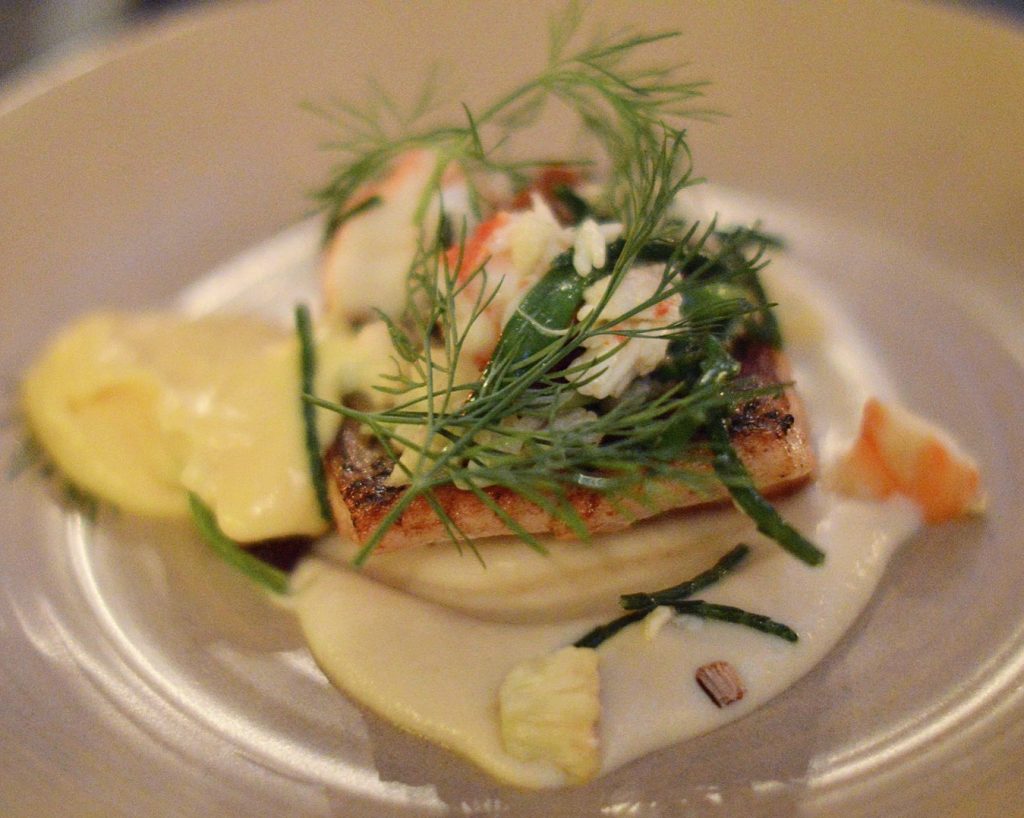 For main, fried sea pike with king crab from the Arctic Ocean, roasted butter sauce, cauliflower purée and crisp malt bread. I also had a delicious slow-cooked reindeer shank with mushroom purée as well as pickled mushroom, the picture of it in the dimly lit restaurant however, wasn't as delicious.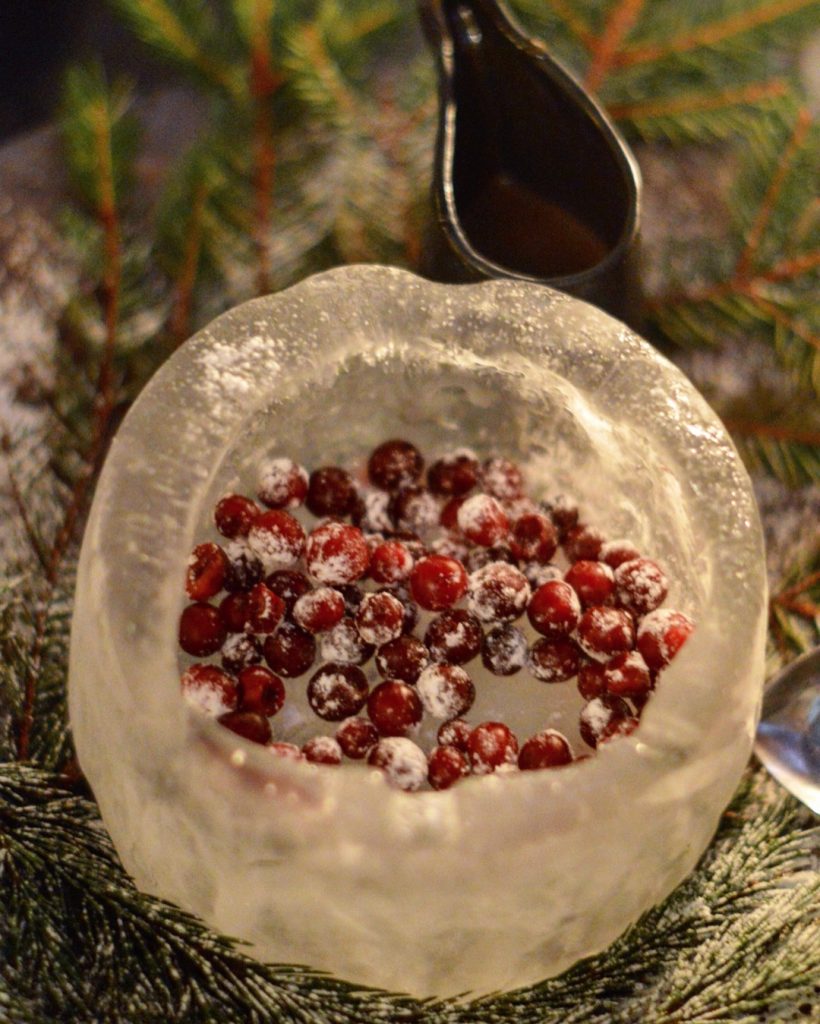 For dessert we had iced cranberries in an ice bowl. The bowl was, as the name implies, made out of ice, which was a quite cool (sorry) feature. The caramel-liqourice sauce that came with it was delicious. The main problem with this dish was when the sauce started to cool (sorry) and was poured over the even cooler (sorry) iced cranberries. It of course did not defrost them as the general idea of the dish was, and that meant you had to eat frozen cranberries with cold caramel sauce for the last part of the dessert. Great idea though, and very tasty as long as the sauce was warm. Eat fast in other words.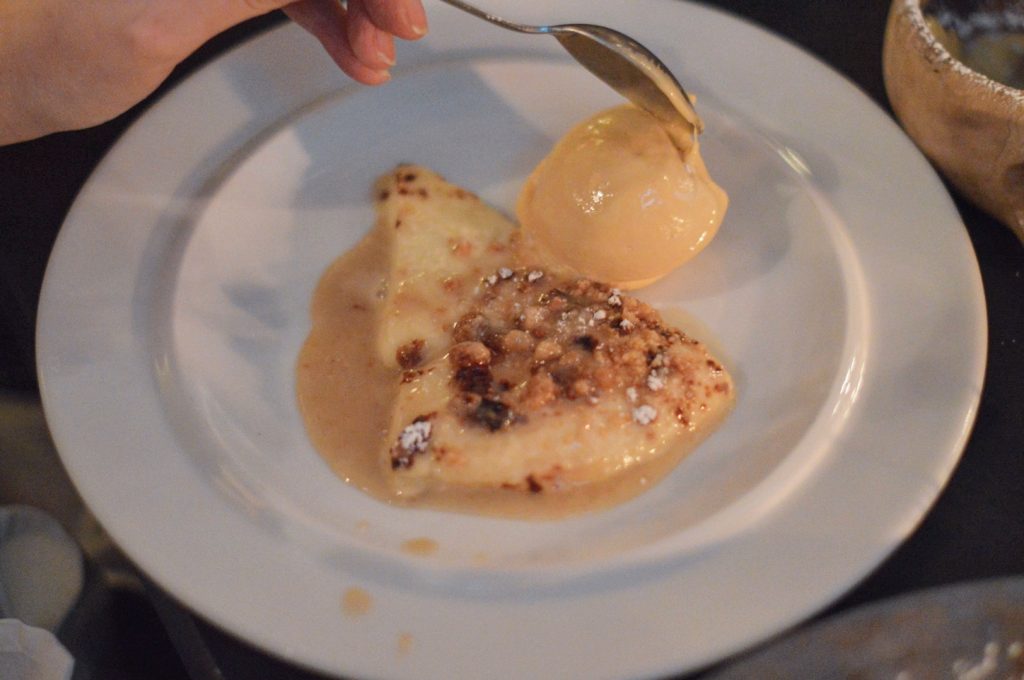 We also tried the Lappish squeeky cheese with a pine-tar cream, cloudberry crumble and cloudberry sorbet. This was also a very clever and unique dessert with the tar flavour shining through the dessert's different components, giving a tar-y smoky taste, contrasting the sweetness of the cream and sorbet. The cheese did not taste that much but had a nice texture.
Price for a meal €€+
Prices were semi-expensive, but not that bad considering Helsinki is a quite expensive city. We paid about €130 for 2 mains, 2 desserts, 2 glasses of sparkling wine with cloudberry liquor and a bottle of the least expensive wine on the menu.
Service was friendly but a little bit slow.
Website (menus and online booking in English available – through a form)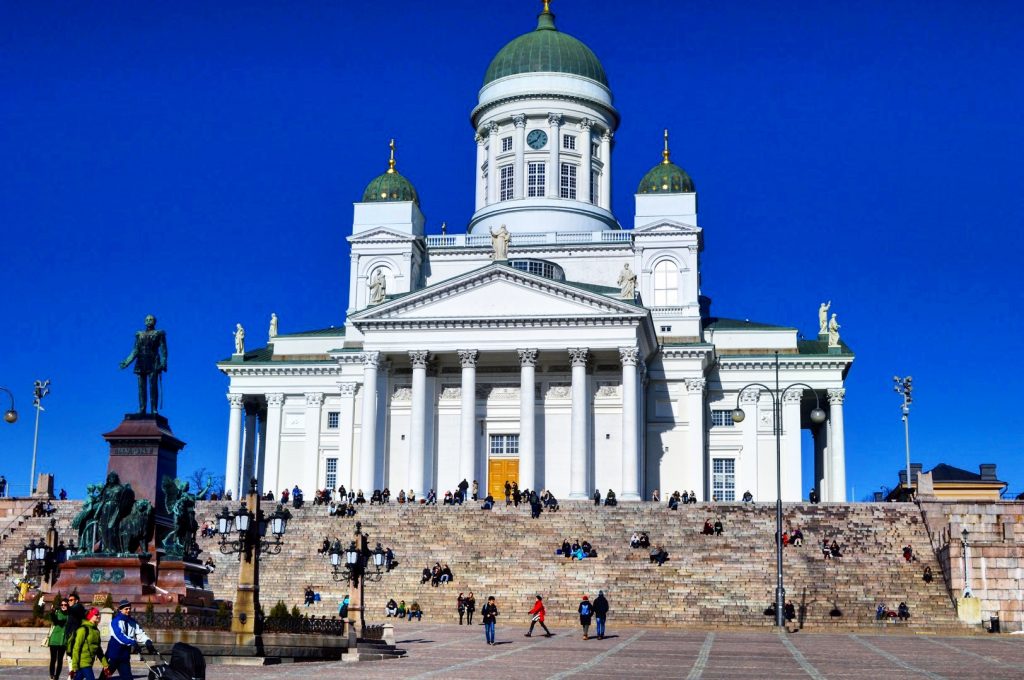 The rest of the trip was spent walking Helsinki (above is the beautiful Helsinki Cathedral) and attending the birthday party.
Where we stayed
We stayed at Glo Hotel Art a few blocks from the city center. The rate was about €90 and we had a very small but comfortable room with wifi, motorized bed, shower and flatscreen TV as well as breakfast included.