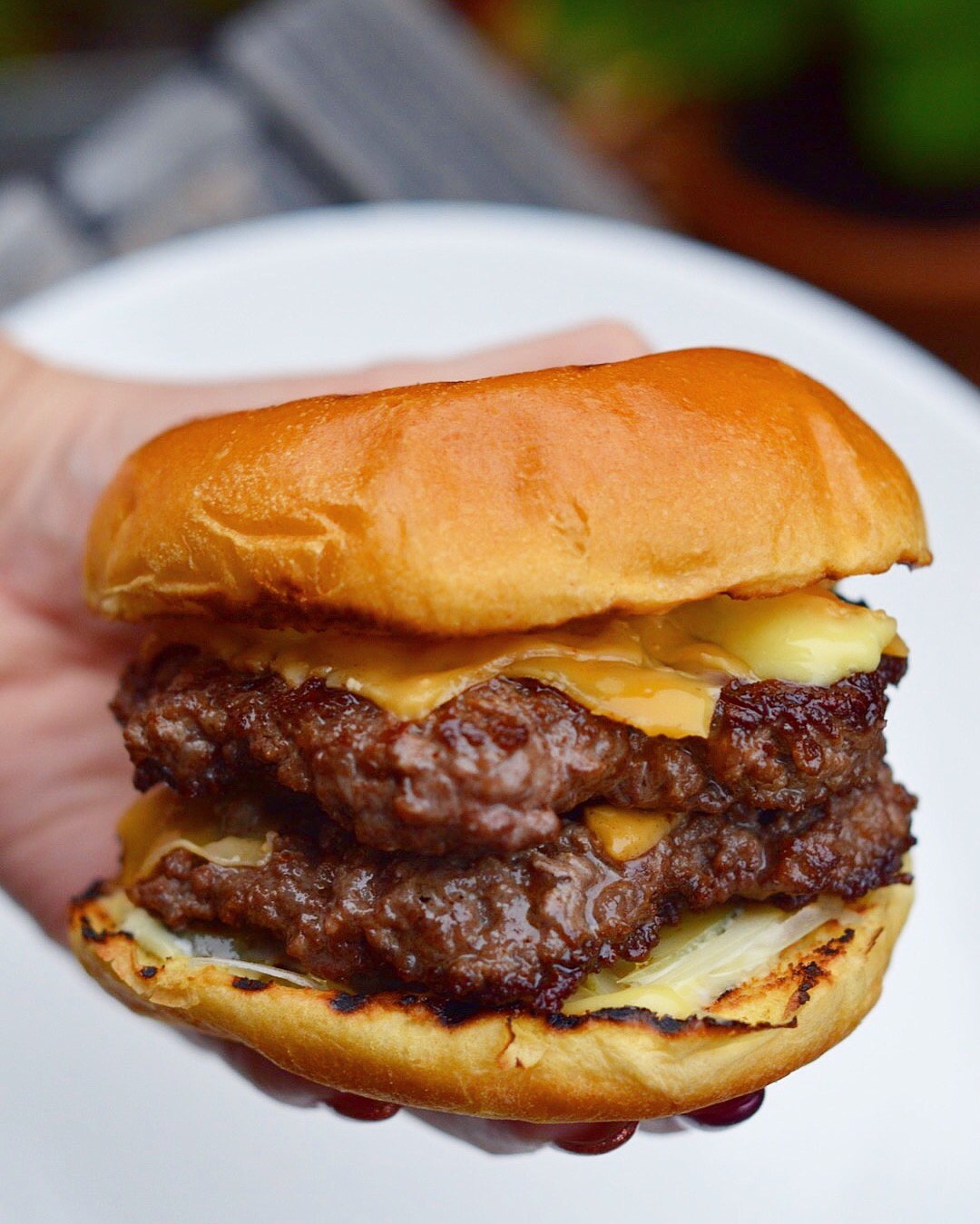 As you may or may not have noticed, I am (oh well, I guess most people are) a big fan of burgers. This weekend I made a really good one.
The best thing is, you too can do this at home. The workload's pretty easy, what matters is the quality of the ingredients. I only used five different items: store bought brioche buns (from Garant if you're in Sweden), store ground chuck roll, truffle mayo (splash in a few drops of truffle oil in a store bought or homemade mayo), finely sliced yellow onion, sliced pickled cucumber and cheese. I used Reypenaer, a Dutch cheese, to get that yellow melted burger cheese without having to resort to "plastic cheese". Substitute it with eg. Cheddar if you can't find Reypenaer.
How to make the (delicious) cheeseburgers
Form the beef patties, I made them quite thin – about 100 grams each, since I served it as a double burger. Add a generous sprinkle of salt on both sides.
Slice cheese, pickled cucumbers and onion. Make mayo. Toast brioche buns.
Grill or fry the burger patties until prefered doneness, I went for medium (check with grocer if meat can be served slightly undercooked first though if not cooking it through). Add cheese
Smear mayo on a toasted bun, add onion and pickles. Add two burger patties on top of each others, cover with another mayo-smeared bun. Eat. I had it with fries and a glass of Zinfandel.