Just got back from a trip to surprisingly great Ukraine a few days ago. Before I go into details about the food, low prices and pretty buildings of Kiev though, I will tell you about a side trip we took during our visit, to the currently "in the news"-destination of Chernobyl Exclusion Zone.
I must admit I had no clue that an HBO series about the 1986 Chernobyl disaster was in the making when booking this trip last fall. Born in Sweden in the 80s however, I've always been told about the disaster; when we visited the North of Sweden when I was a child, I was told to not eat and pick berries for instance, as radioactive clouds from the disaster swept over the Baltics and Scandinavia delivering poisonous rain.
So I was quite aware of the Nuclear disaster of 1986 already before the series aired, almost perfectly timed about three weeks before our departure. What the series told me however, was how close it was to an even larger disaster, possibly making life impossible for thousands of years in large parts of Europe.
But, can you actually visit? What about radiation?
We where a little apprehensive too, but according to our tour company that has made the tour for quite sometime, the radiation dose that you receive for the full day equals approximately to what you receive in an airplane for a 2 hour flight (because you're closer to the sun than on Earth). Not very much that is, most people get more on the flight to Kiev.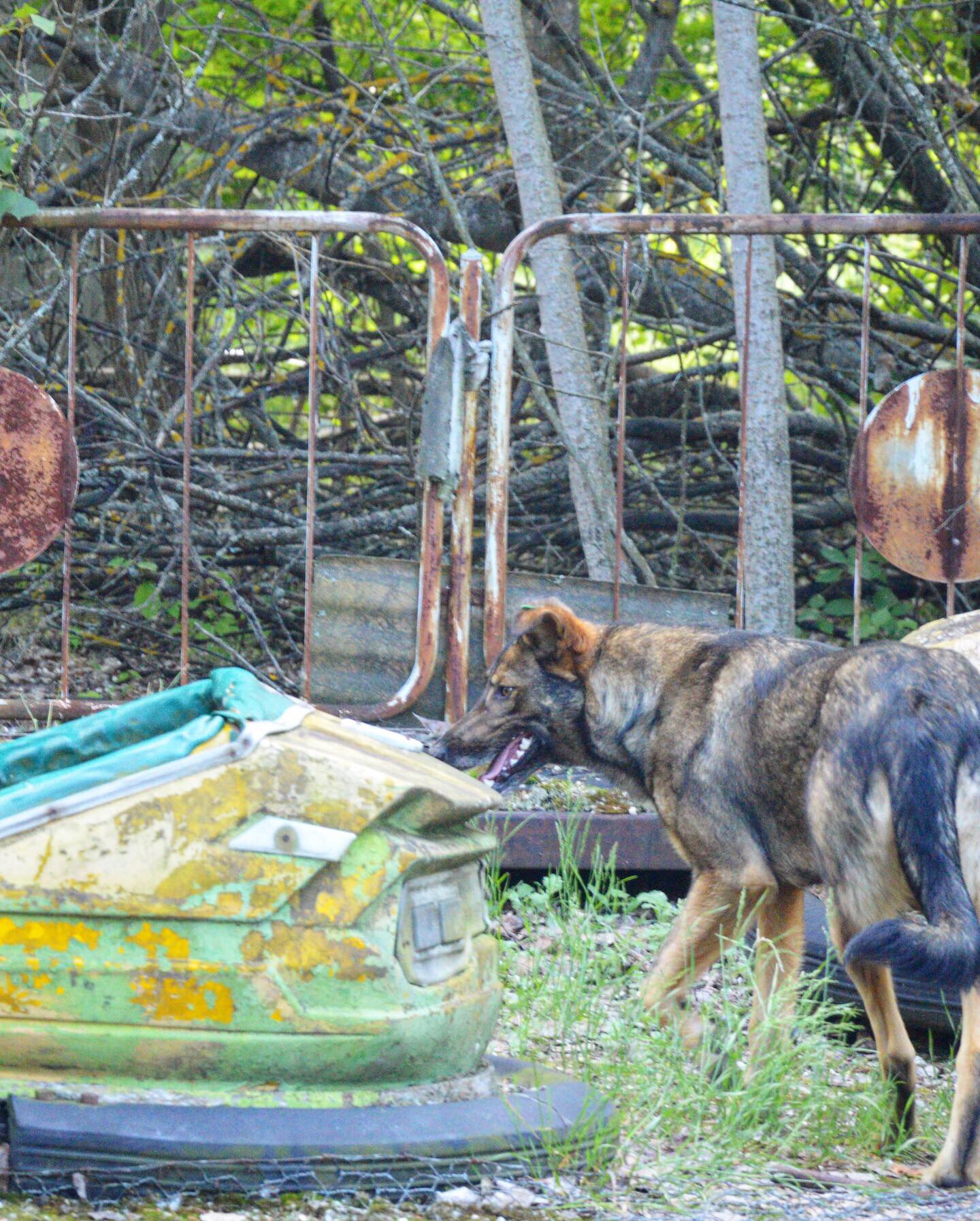 Booking the tour
We opted to go with Chernobyl Tours (www.chernobyl-tour.com), a tour company we found through Tripadvisor with high ratings. The tour was $99 per person with extras like a Geiger counter at $10 (don't skip this), lunch in the Chernobyl worker's canteen at $5 (not in any way delicious, but an experience) – you can also bring your own food and eat it in the same place which might be an idea if you're picky. We also included pick ups from our hotel at $13 per way which was super expensive compared to Kiev taxi prices, but also very convenient as our driver picked us up very early at 7.15 am from our hotel and returned us back as we arrived late at approximately 9.30 pm and did not need any directions.
Payment of the 25% reservation fee was through Paypal, so not as convenient as just putting in your card details, but not that bad either. Then we got good e-mail updates about the tour and the remaining balance that we paid in cash (Euros, USD or Ukrainian Hryvnia) onboard the bus before departing Kiev.
The Chernobyl Exclusion Zone
We left Kiev in a bus with about 40 other people at 8 a.m. after having our passports thouroughly checked. After an approximate two hour ride where the guides told us about the incident, safety in the zone (except for pockets of radiation there is also wild animals due to lack of people), and showed us a quite good documentary about the incident we reached the border control of the 30 km exclusion zone. Here they had a few (not so nice) bathrooms and a few kiosks where you could buy snacks, drinks and souvenirs. We were supposed to be there for fifteen minutes, but it ended up being about 80 minutes due to being just a few police officers there to inspect our and other bus tour's passports.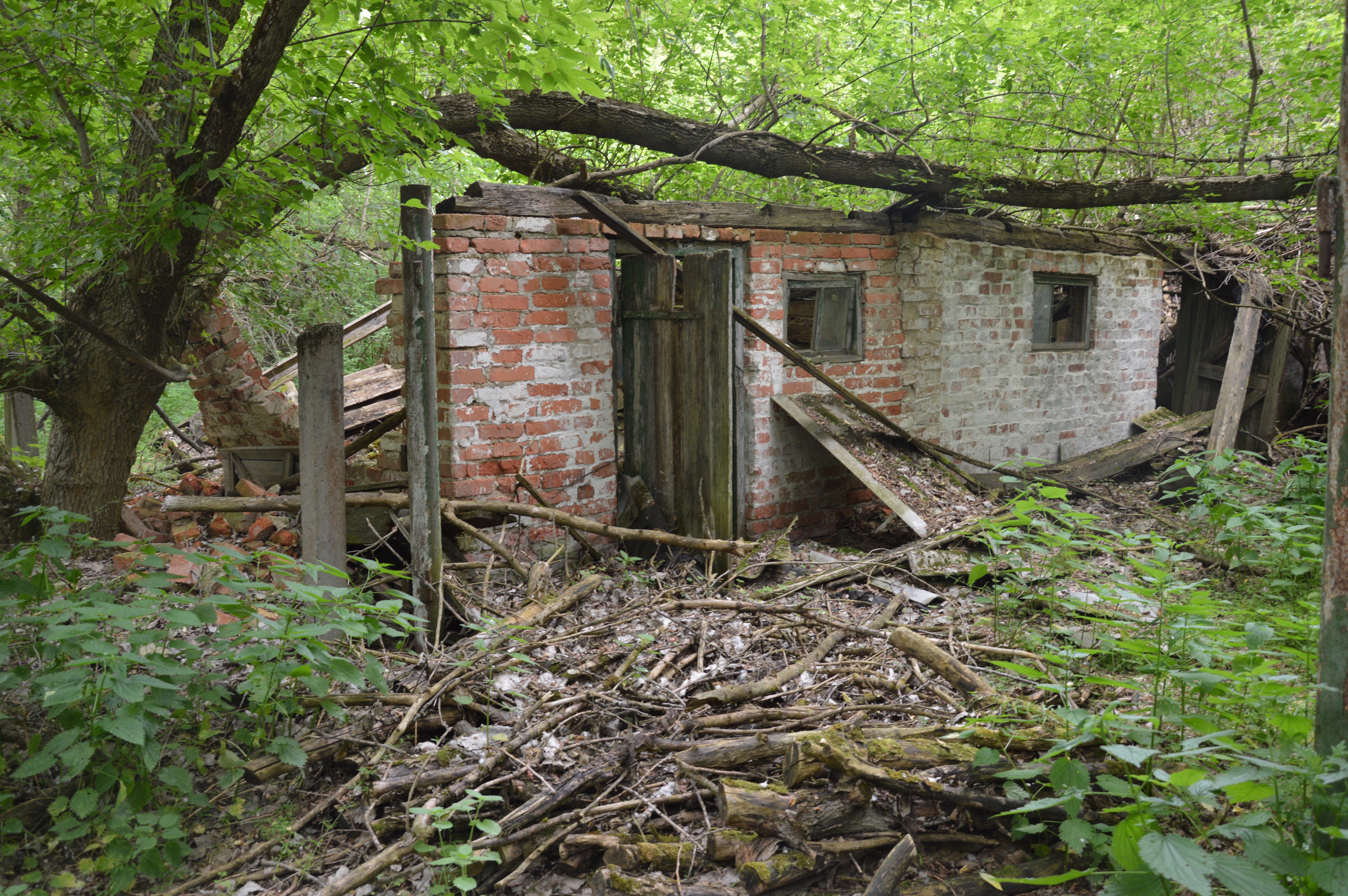 Our first stop in the outer exclusion zone: an abandoned village.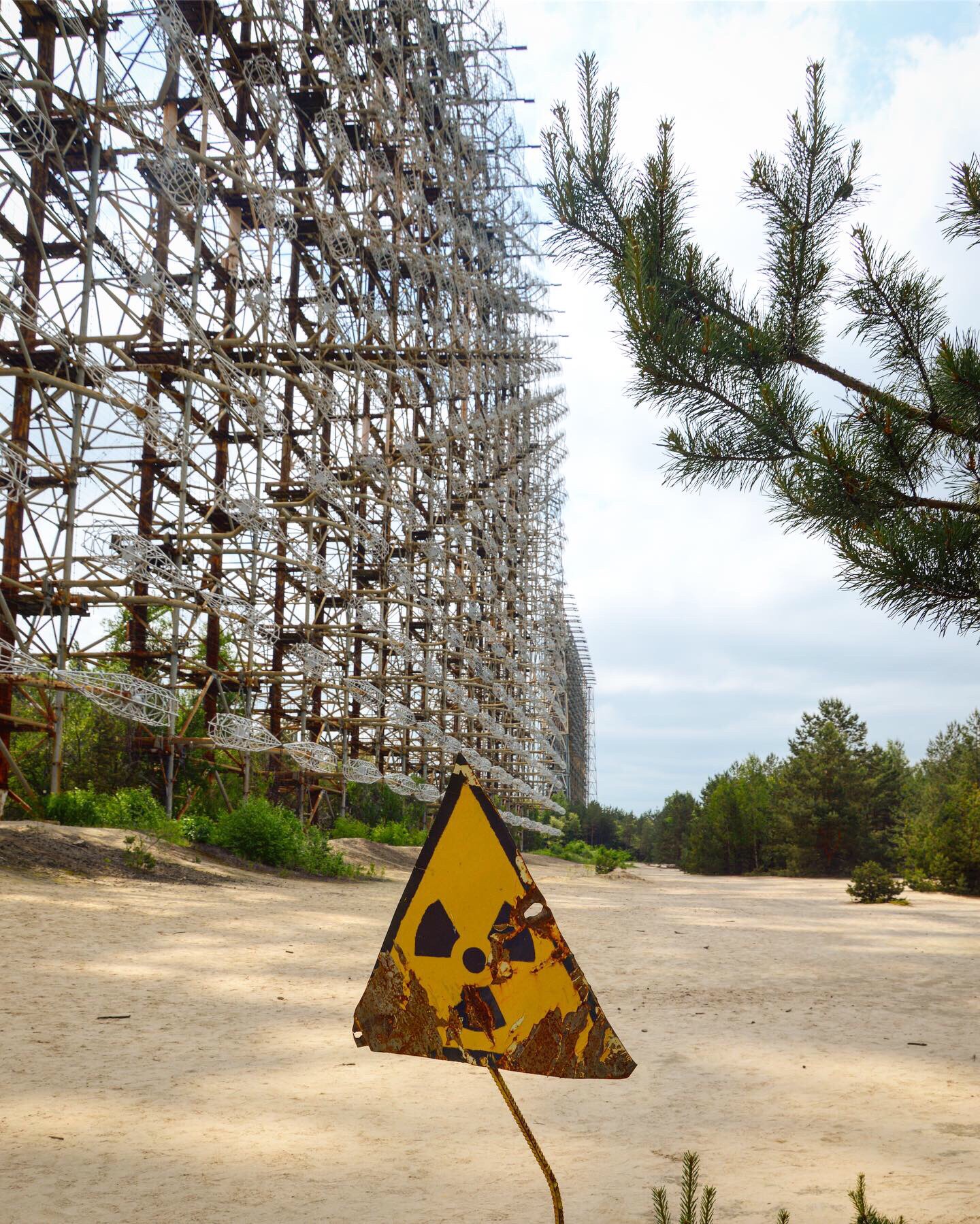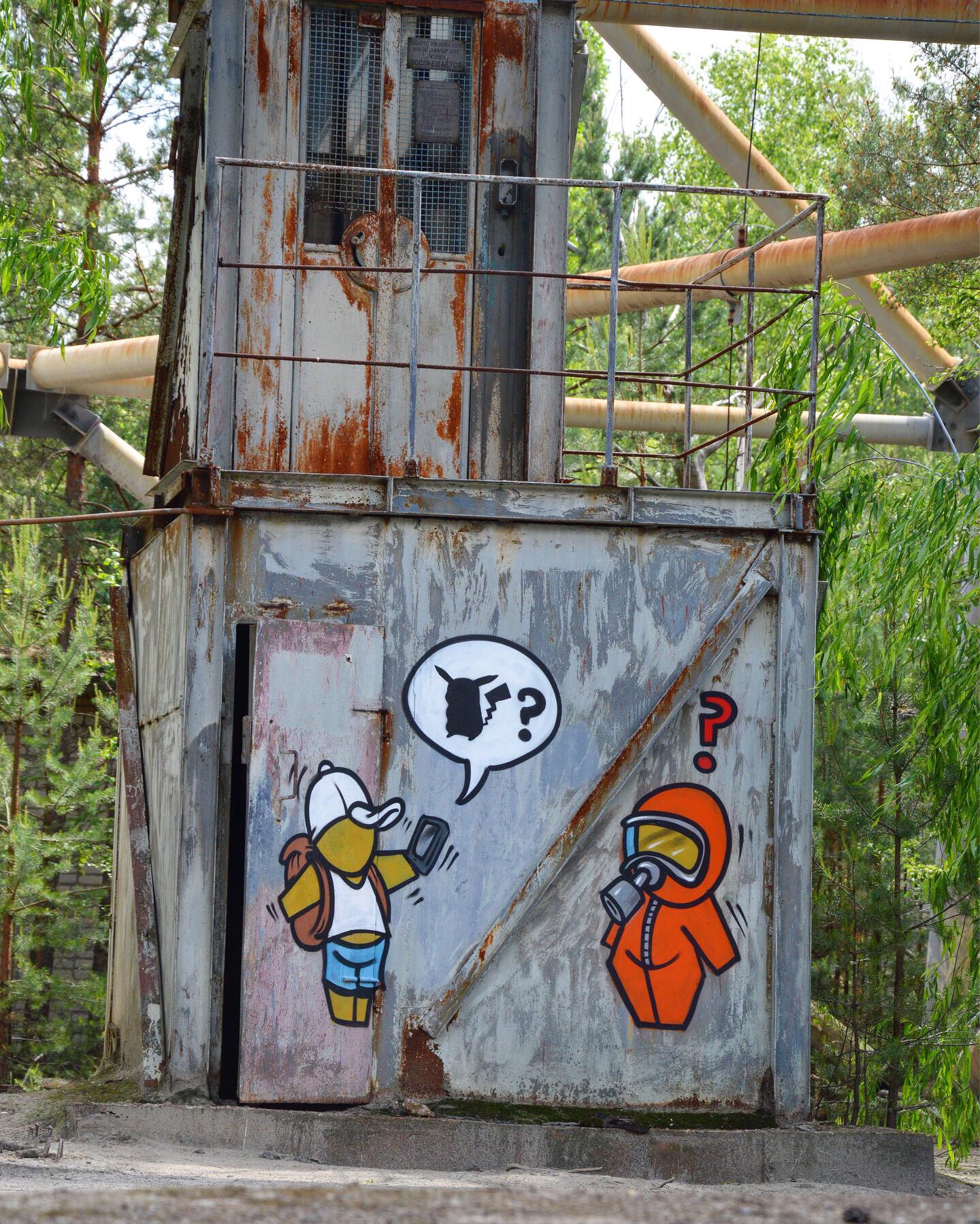 The Duga-1 radar, 150 meters tall, was a Soviet radar supposed to be able to see over the horizon and thus being able to spot a US Nuclear strike in time to be able to retaliate.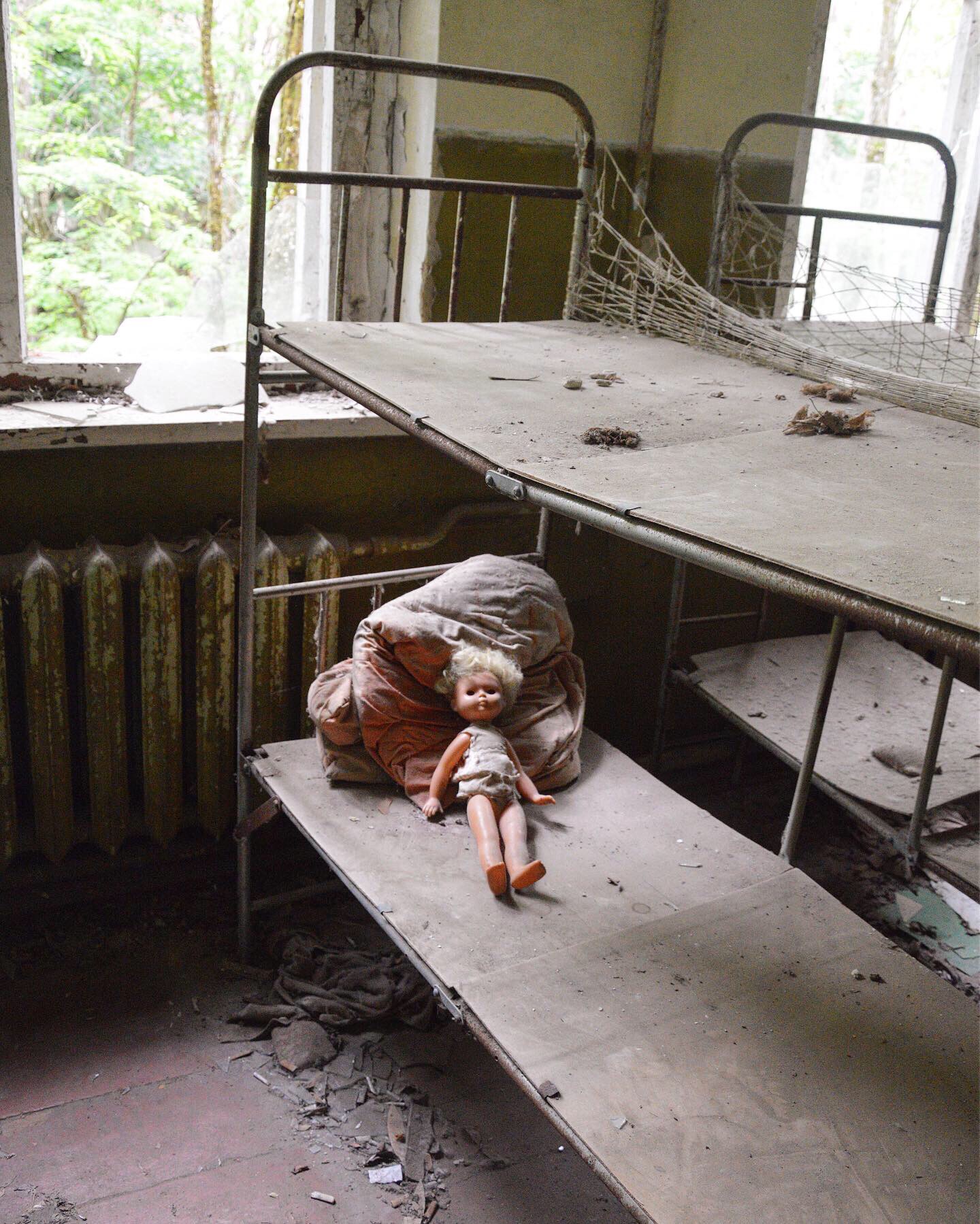 Another abandoned village, this in the 10 kilometer exclusion zone where you once again had to show your passport.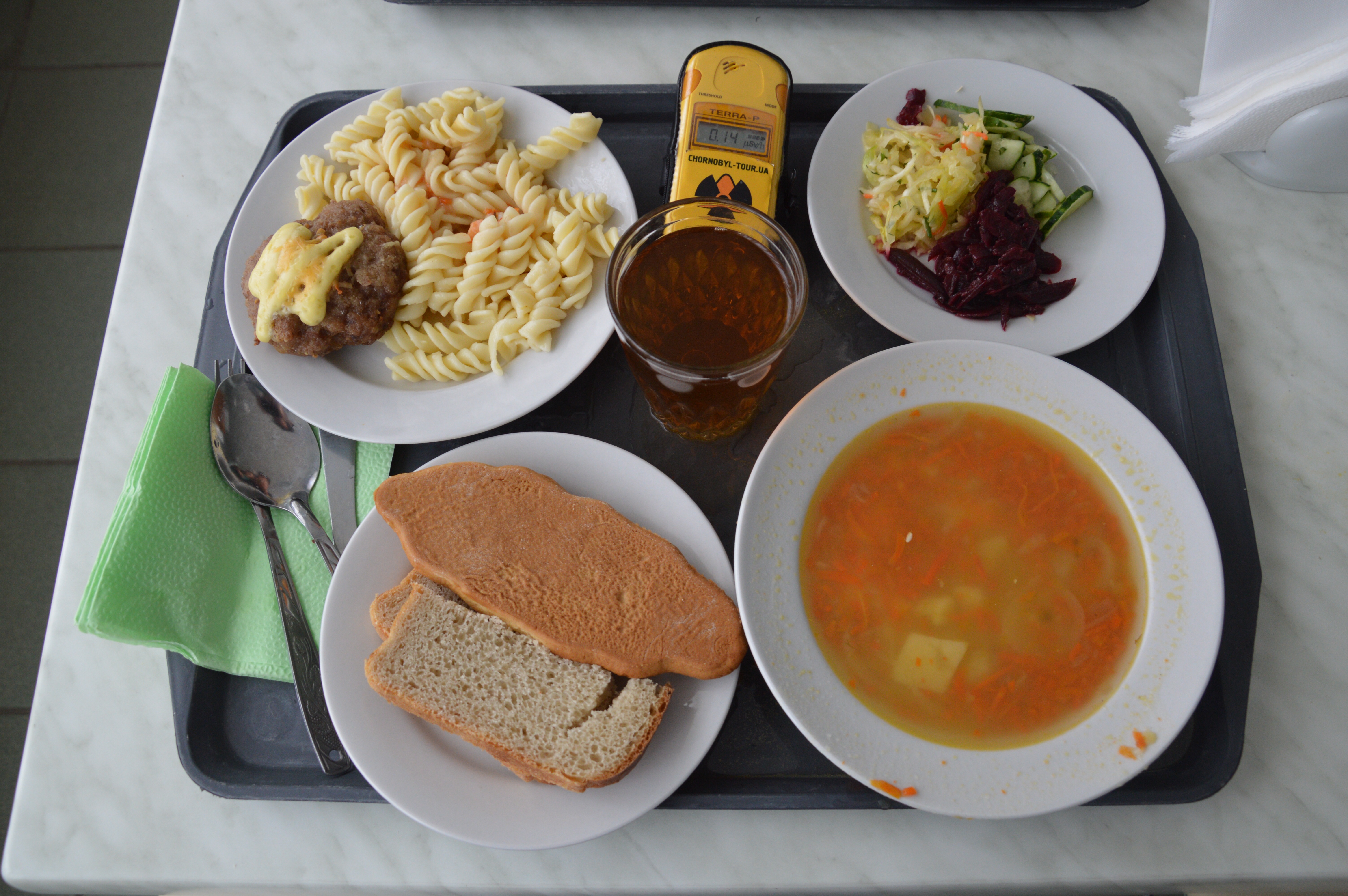 Then it was time to head to the Chernobyl Nuclear power plant itself. First up was this not-so-exciting but still edible tray of pasta with a "cheeseburger"; soup; salad; bread, and a glass of juice had in the Chernobyl PP canteen where the workers used to – and still are – having thelr meals in.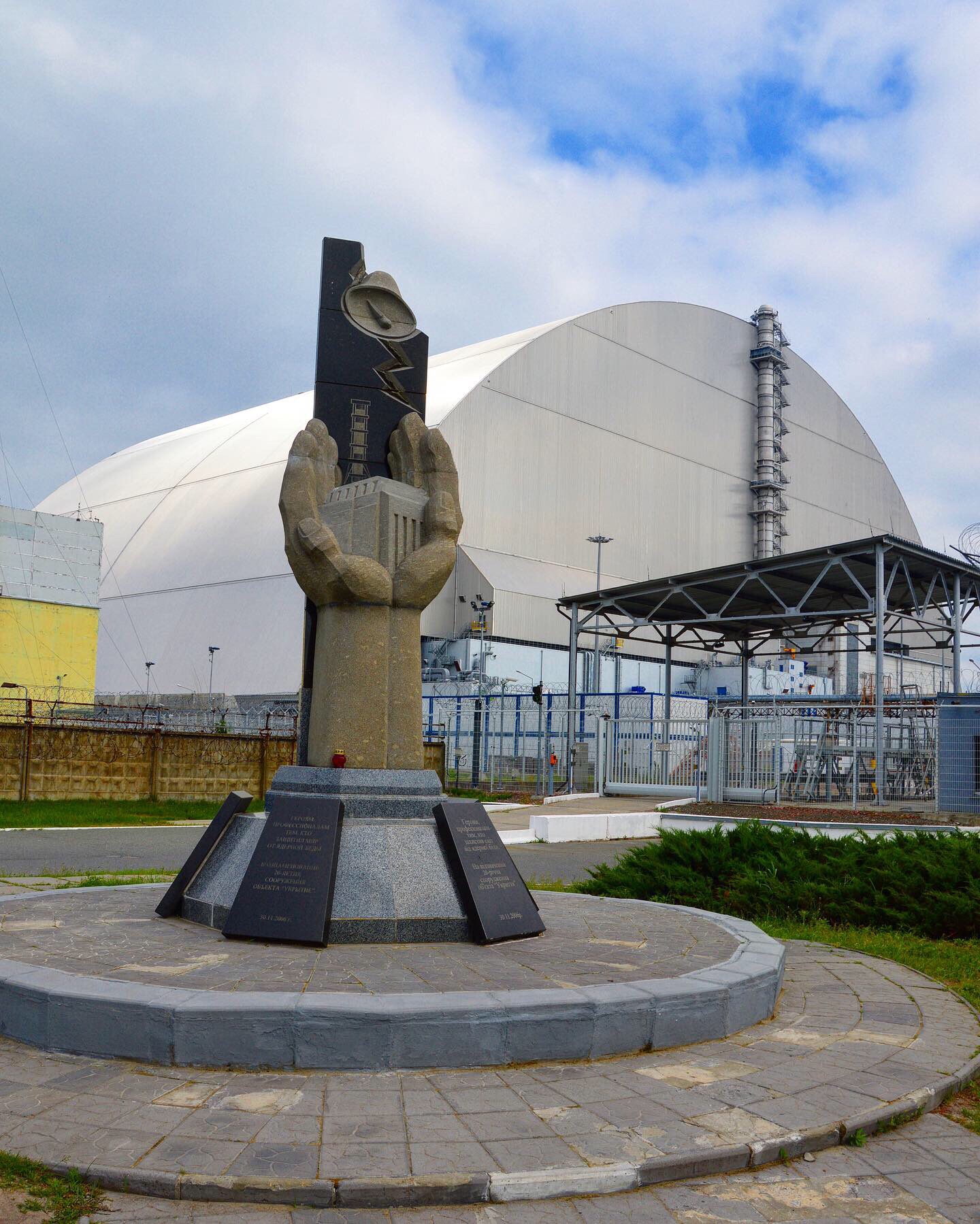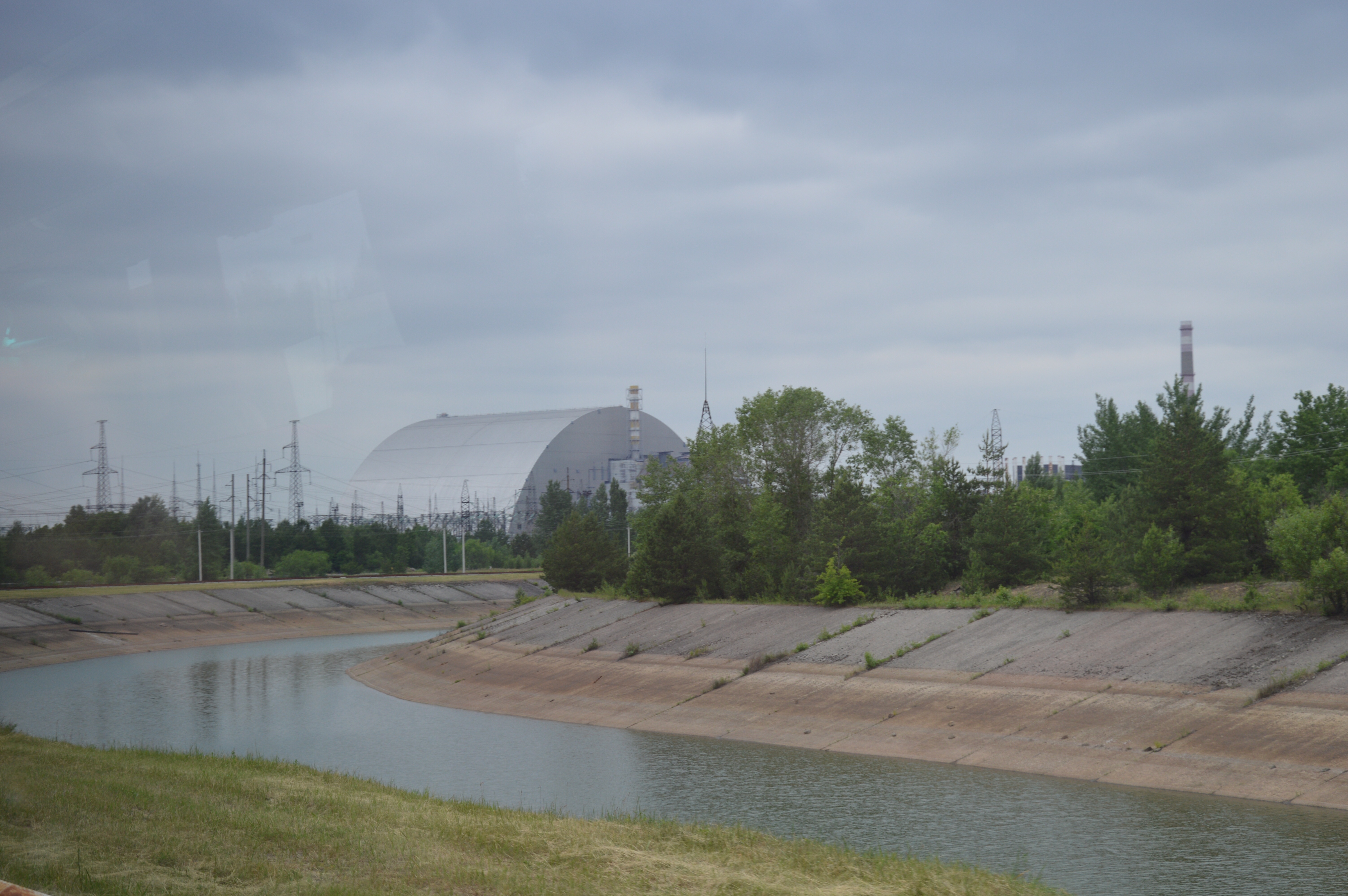 After lunch we headed for the power plant itself. I had not really understood that you even can come close to the damaged reactor 4, let alone getting out at its entrance just a few hundred meters away. I thought we'd see it in the distance from a hill or something. But no. We were next to it, a little bit scary, but also very interesting as I've heard about Chernobyl all my life, and here I was. Our guides told us about the new Steel Sarcophagus, finished in 2017, which is meant to last for 100 years and has lead to lower radiation in the area. People has also worked at the power plant, as I understood it pretty much since the accident. At the moment workers in the area work two weeks in the zone, and then they need to stay out of it for another two weeks before going back.
After ChnPP as the guides called the Chernobyl Nuclear Power Plant we were taken to one of the last, and in my mind, most interesting "sights" of the day: the abandoned 'ghost town' of Pripyat. If you've seen the HBO series, this is where all the people live. It's only about 3 kilometers from ChnPP and today it is completely deserted, taken over by the forest.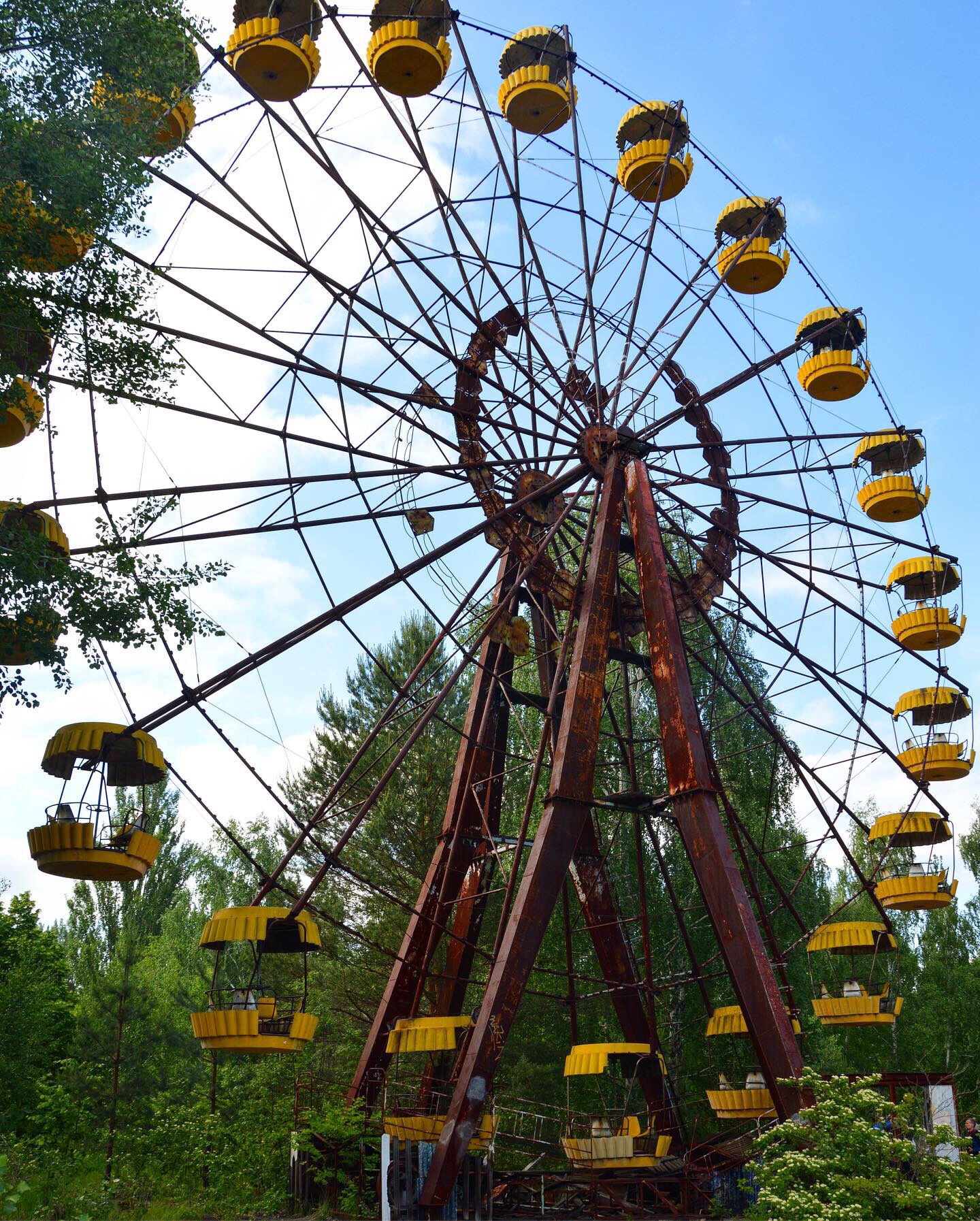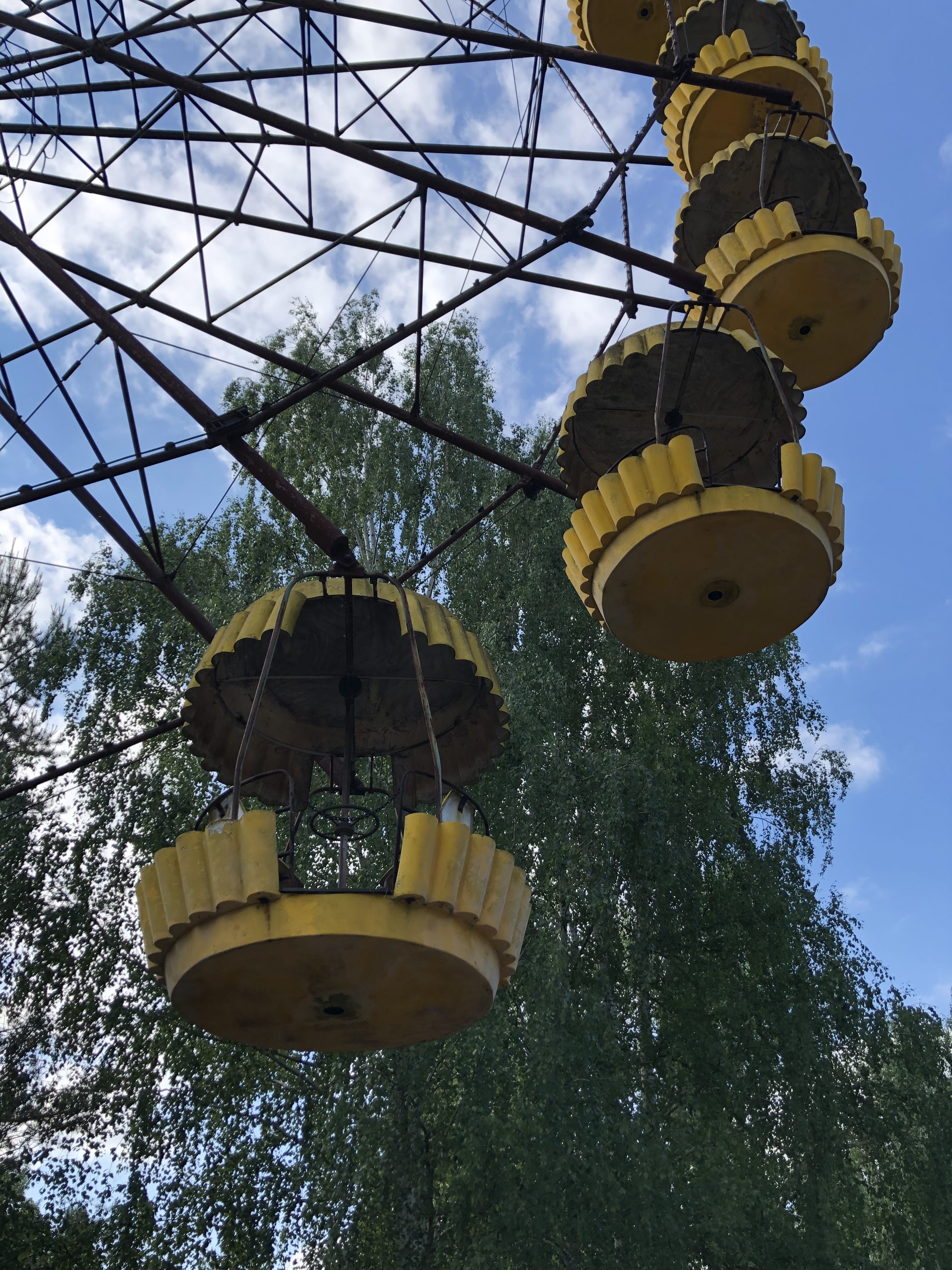 The famous Ferris wheel of Pripyat, in one of the pods we had the highest reading of radiation during the day. 280 Microsieverts inside of it, compared to about 0,5 standing just a meter beside it. Scary.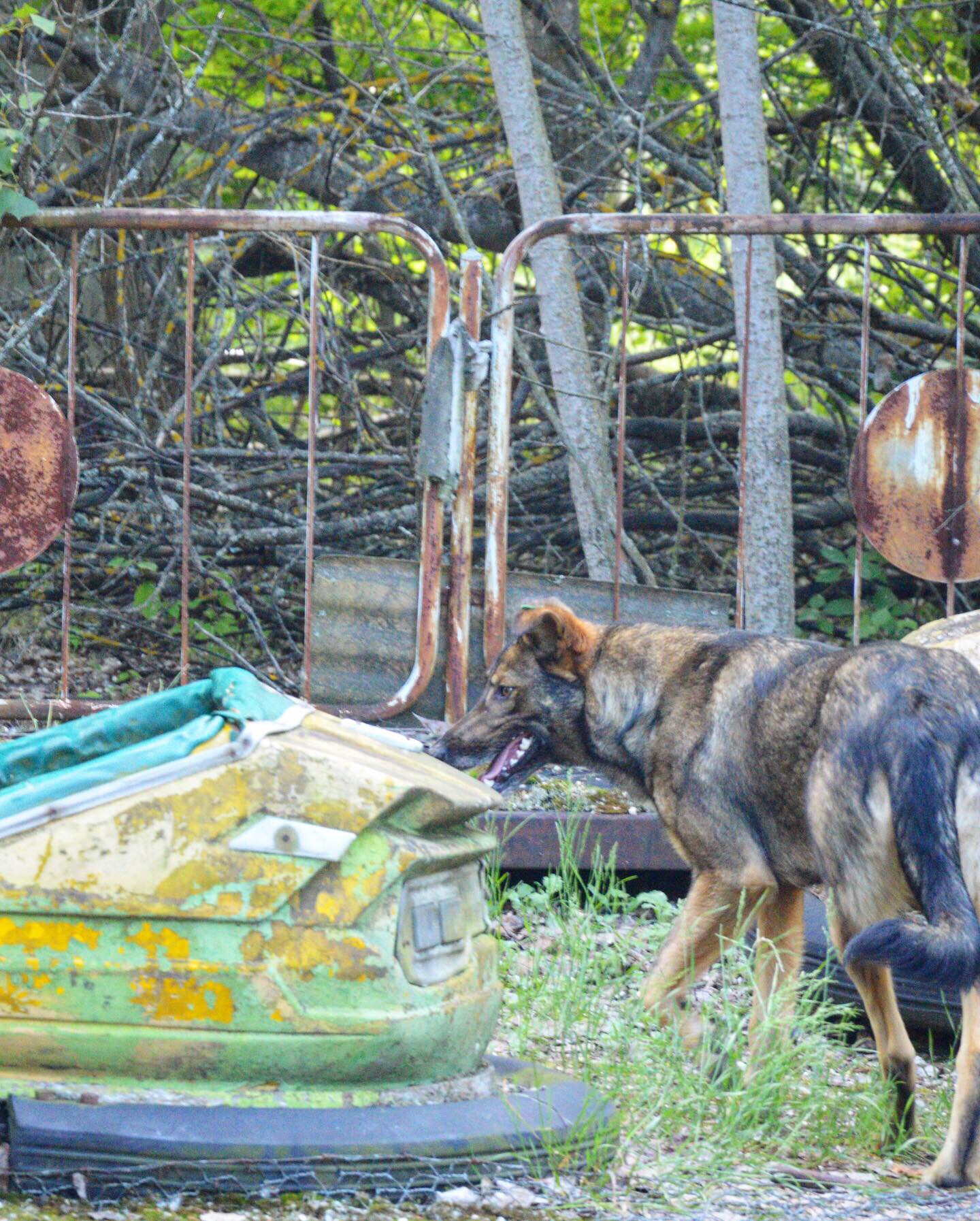 Stray dog hanging around old bumper cars in the same would-be amusement park (supposed to open May 1st – disaster happened April 26).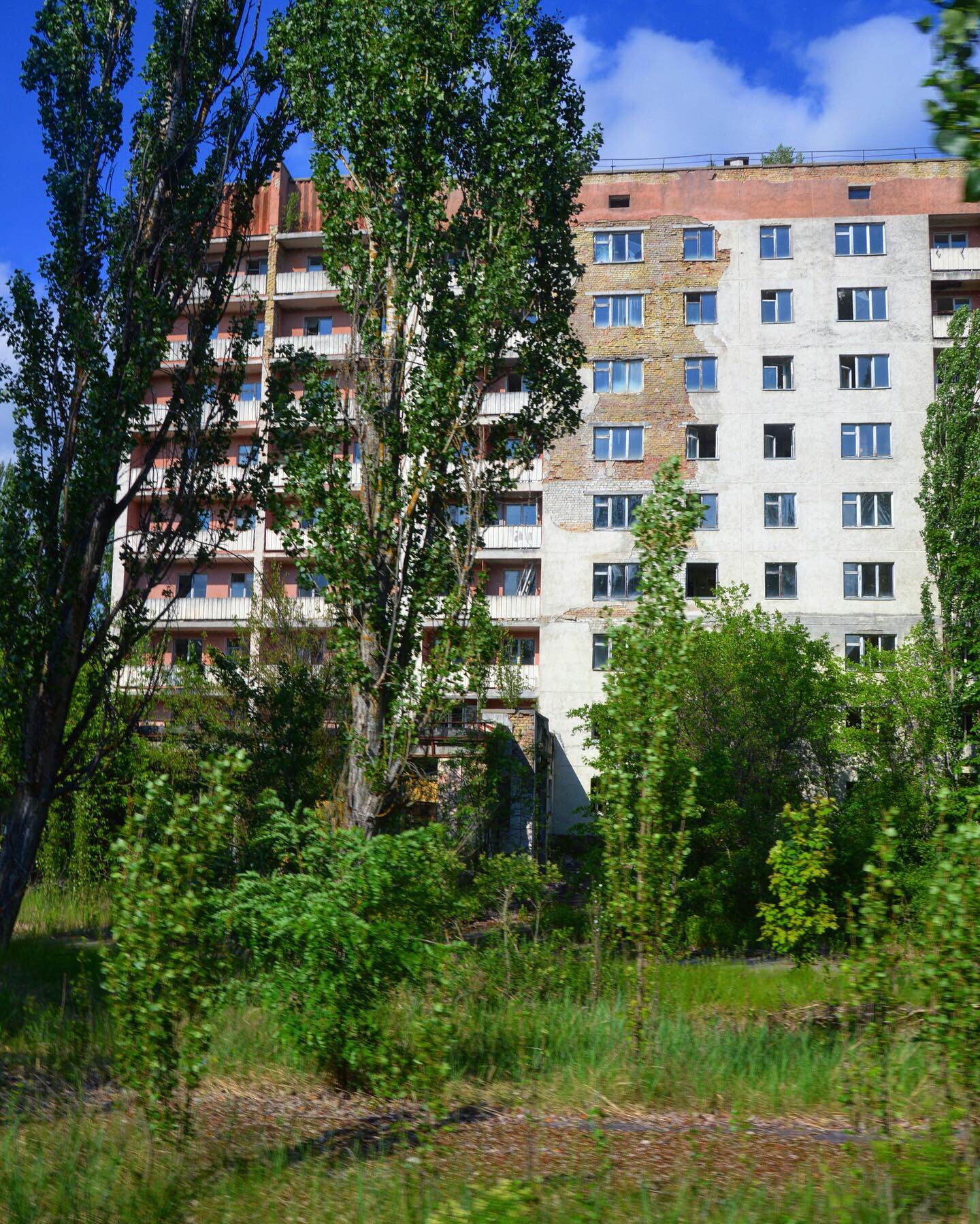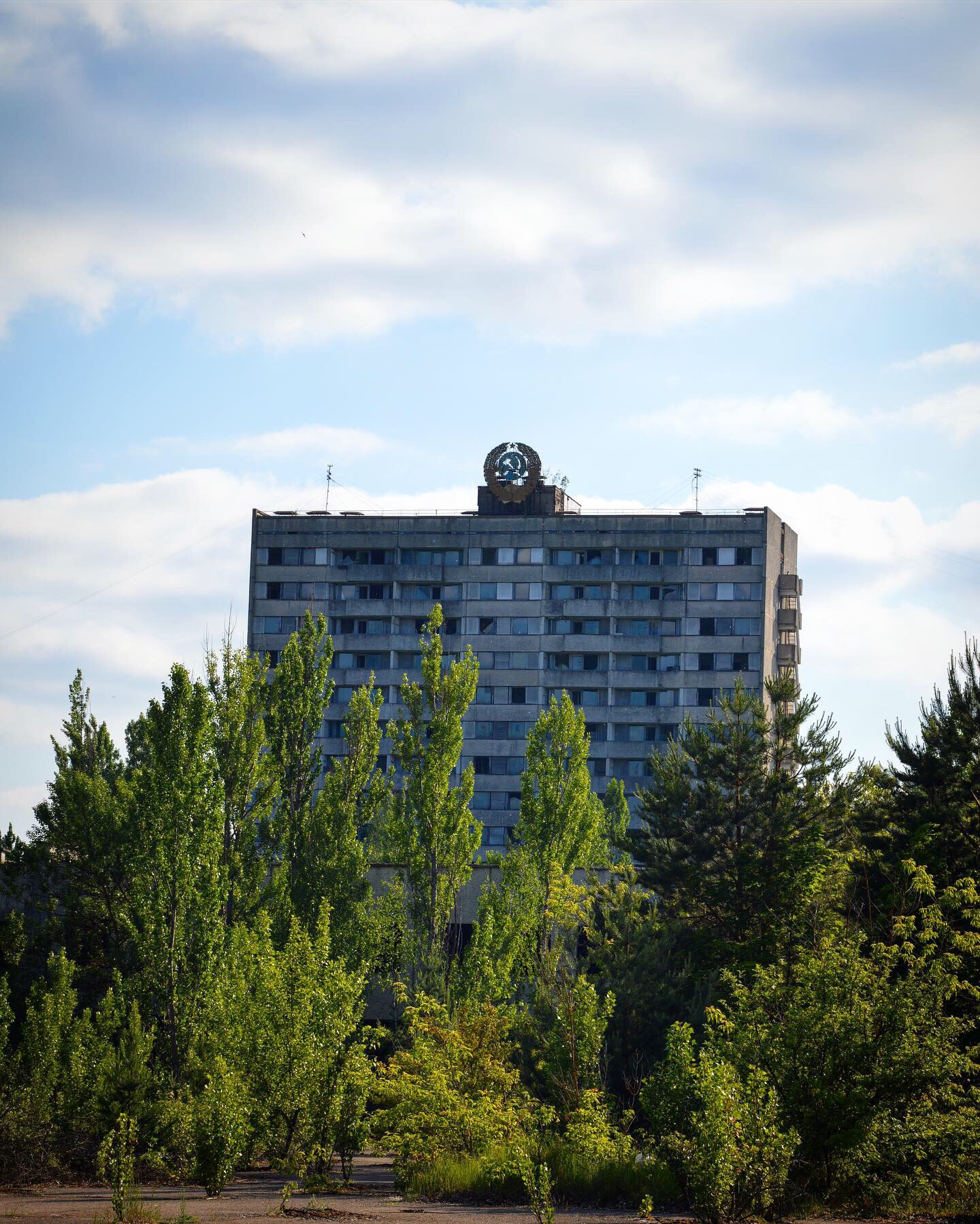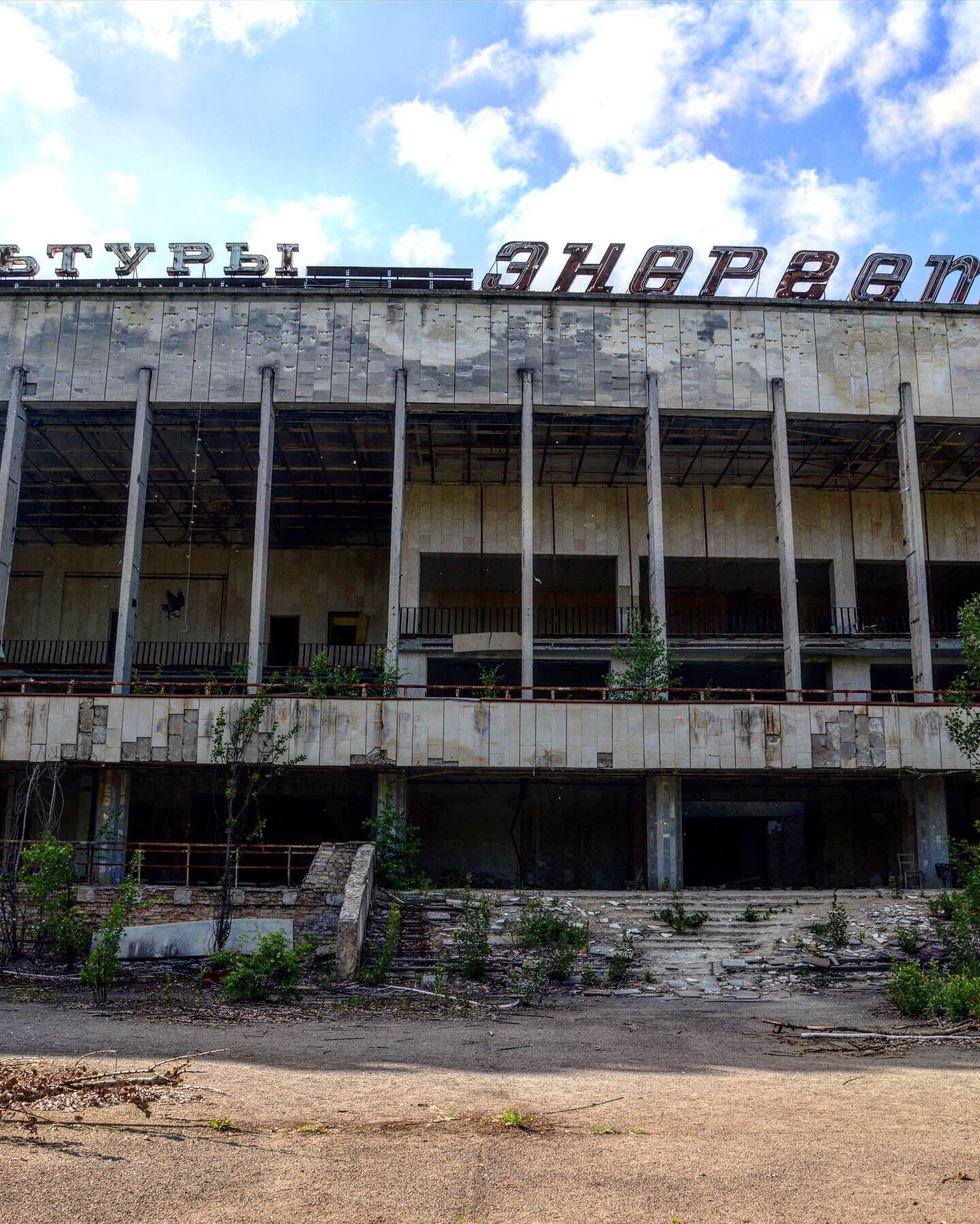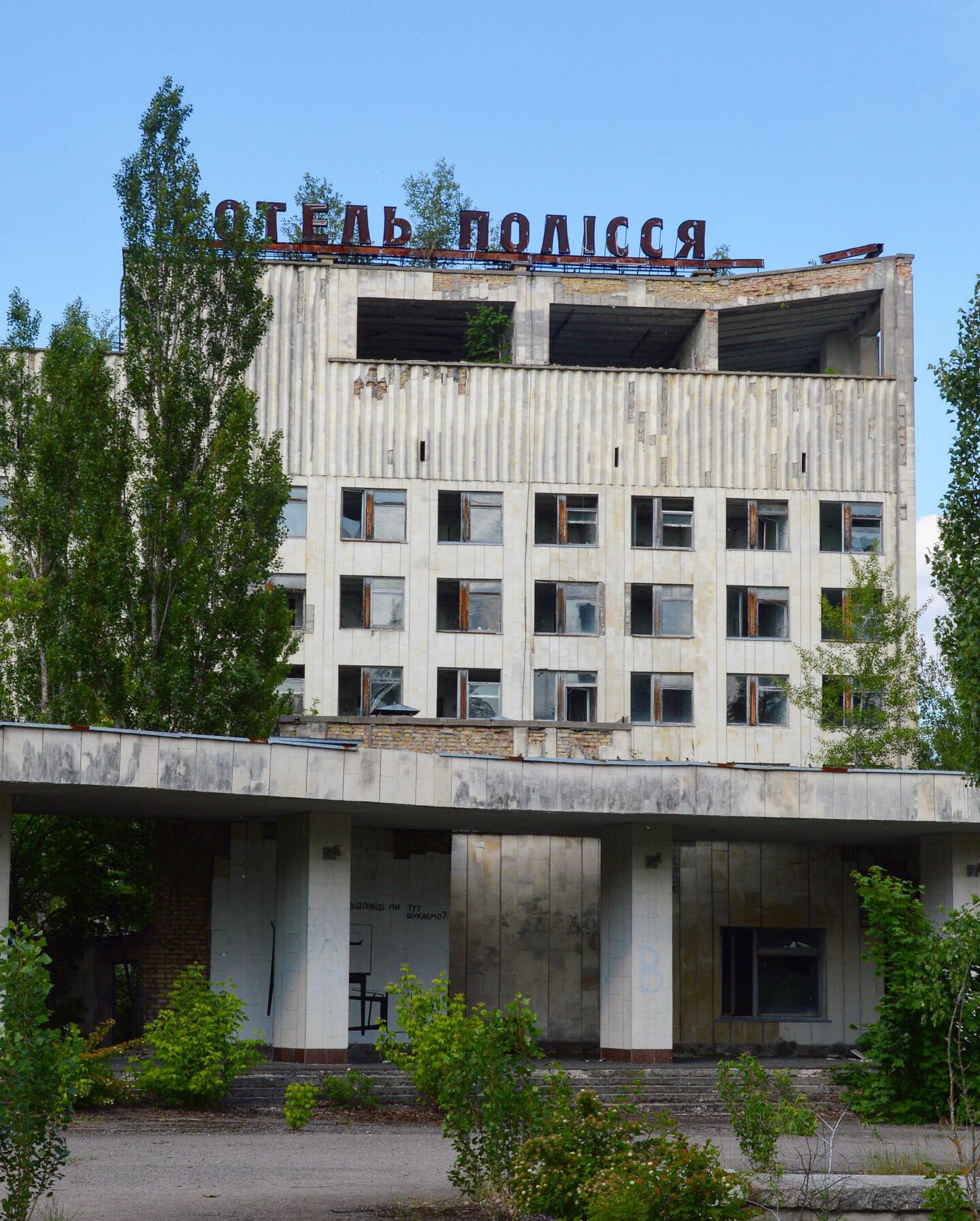 Soviet era buildings anno 1986.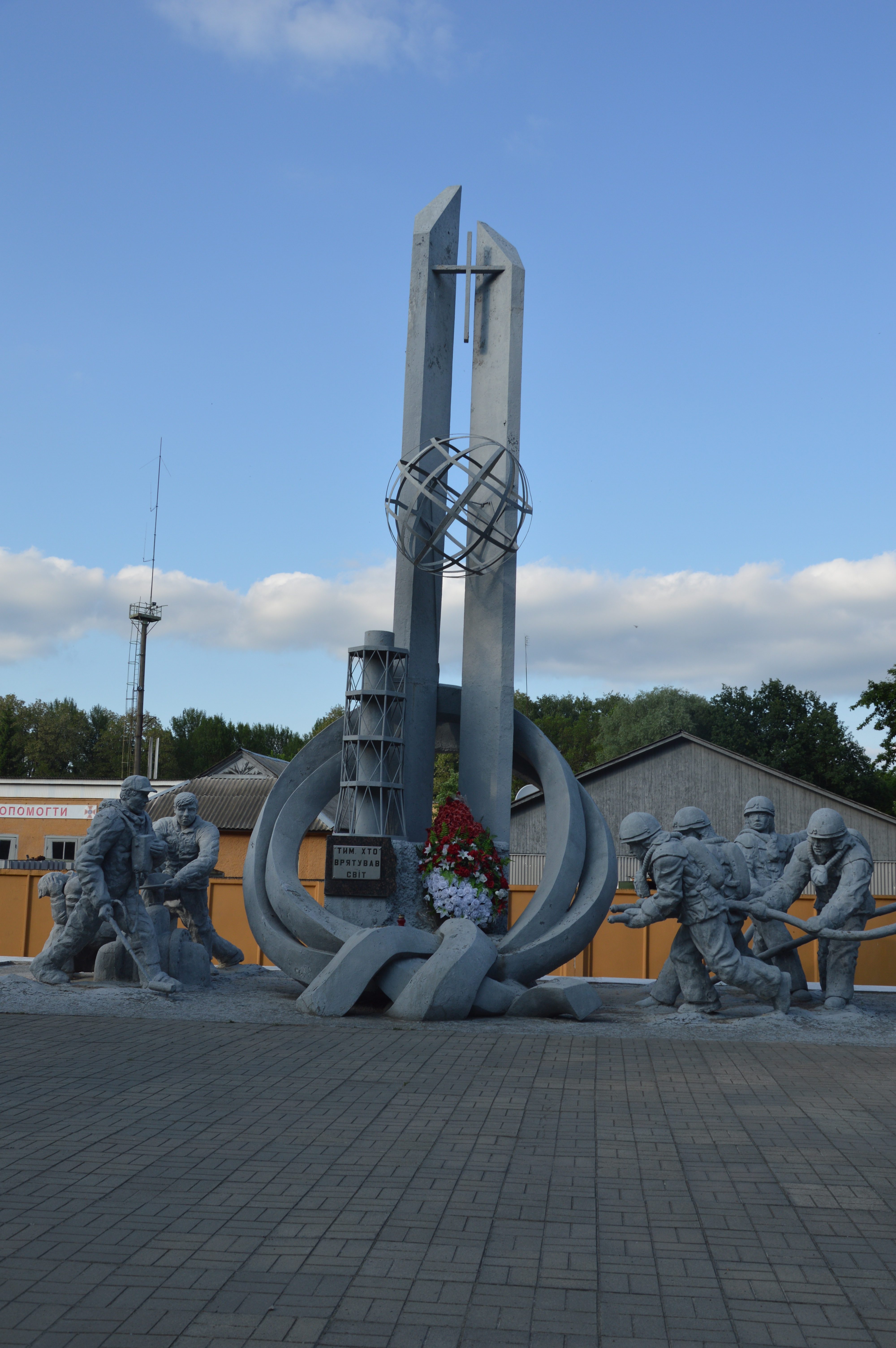 Then after a last stop in Chernobyl town where we got to see some of the robots used to clear the reactor roof (which was however mostly done by 'bio robots' eg. humans), and the monument of the first responders, many killed in the accident, we left for Kiev again. To leave the area though, we had to go through two radiation controls to see that we did not bring any radioactive dust or similar to the outside world.
Wow, that a day.