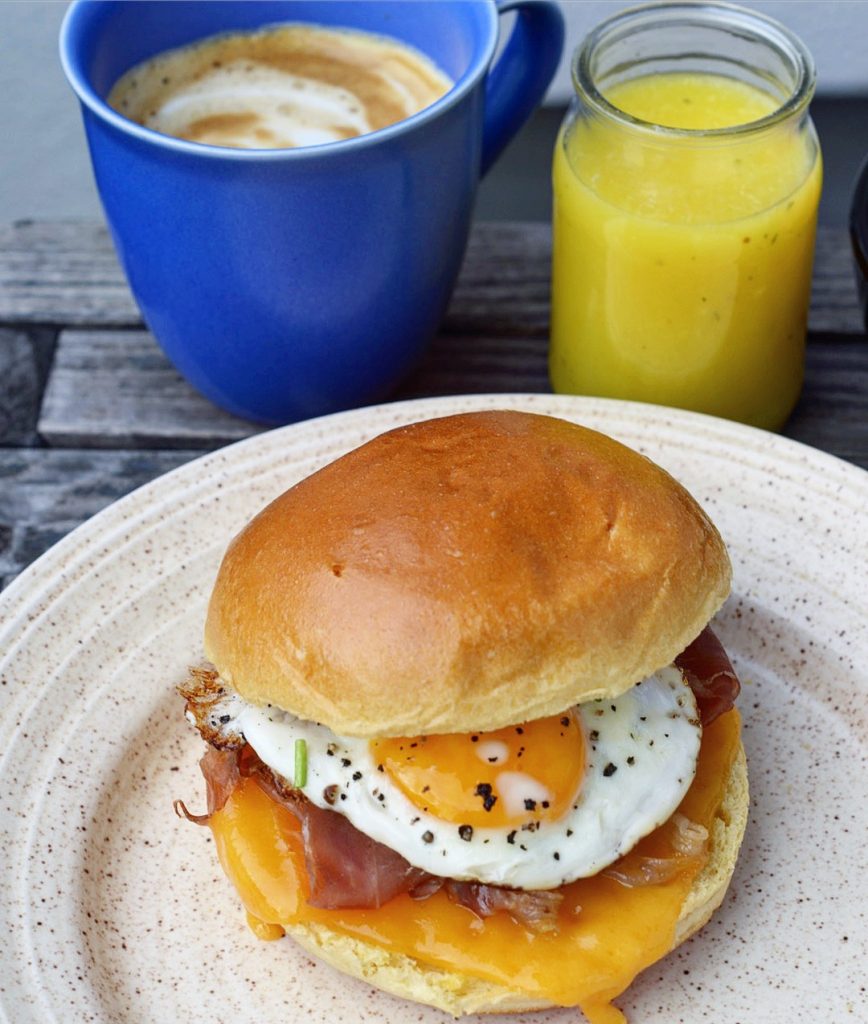 Last Saturday I woke up with a slight headache after a night of Korean food and too much Riesling and beer. As it happened, I had cheddar cheese, prosciutto ham, eggs and brioche rolls – and no urge to go to the store for groceries. The idea then came to me to make something a bit like a Mcdonald's McMuffin.
I'm not sure I even need to make a recipe out of this since it's so simple, but just for your convenience I will.
You need (for two sandwiches):
4-6 thin slices of prosciutto ham
2 eggs + oil for frying them
2 brioche rolls (or English muffins or any roll you like – but preferably a quite soft one)
2 thick slices of cheese
Salt & pepper
How to cook the Mcmuffiny breakfast roll
1. Fry the eggs. Season with salt and pepper.
2. Put a slice of cheese and half of the han on each breadroll's bottom part. Put in oven or micro-wave oven until cheese melts. Also toast/warm the top slightly.
3. Make the sandwich. Put the fried egg on top of the ham and cheese stack on the bottom bread. Sprinkle with chives if you have any, maybe some hot sauce too. Add top bread. Eat. Coffee is sort of essential. But tea should work too.