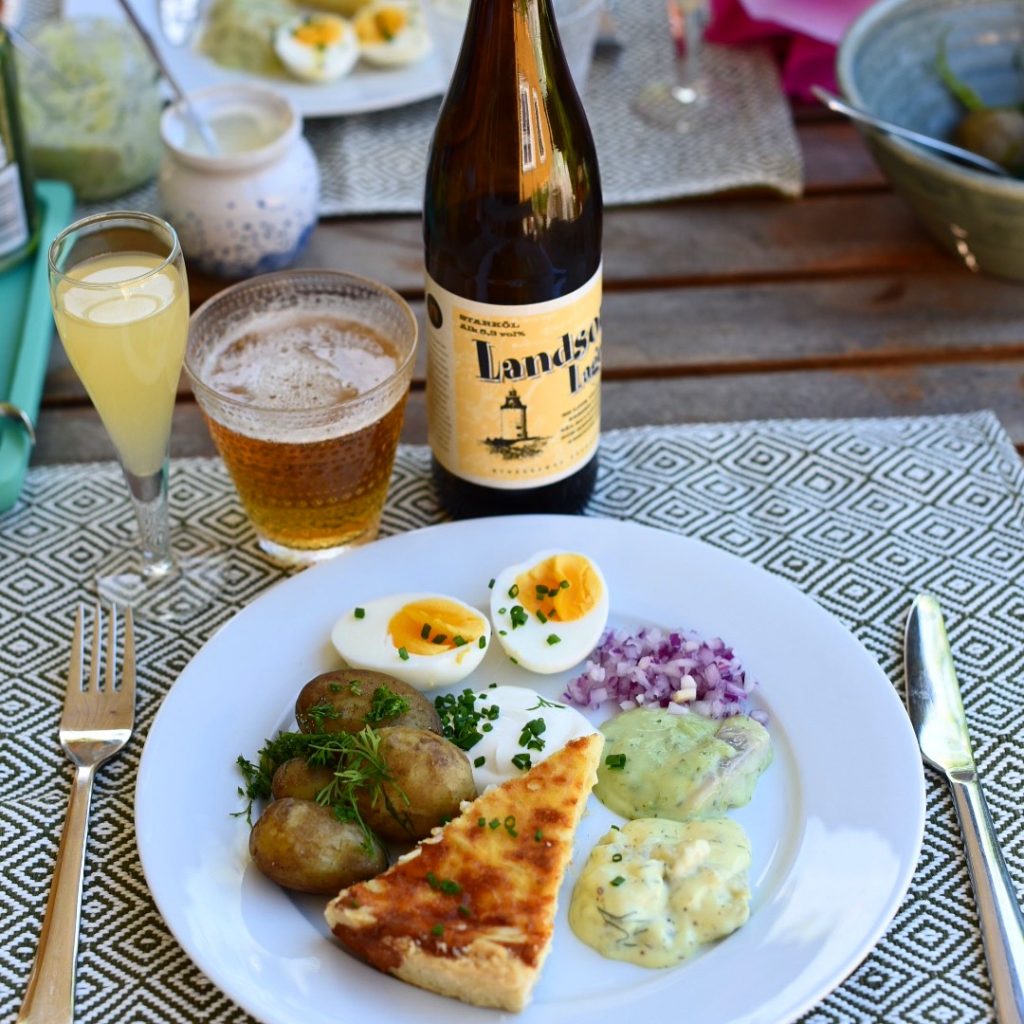 One of my favourite celebrations in Sweden is midsommar, or Midsummer. The day is usually started with a boozy traditional sillunch, meaning herring lunch (the picture above), which then continue with dance around the Midsummer pole (yes, we're heathens) and then usually a bbq of some sort. Usually strawberry cake is inserted somewhere along the way, as is a lot of drinking. My Midsummer pretty much followed the script this year, except for us skipping the pole dancing (pun intended, sorry).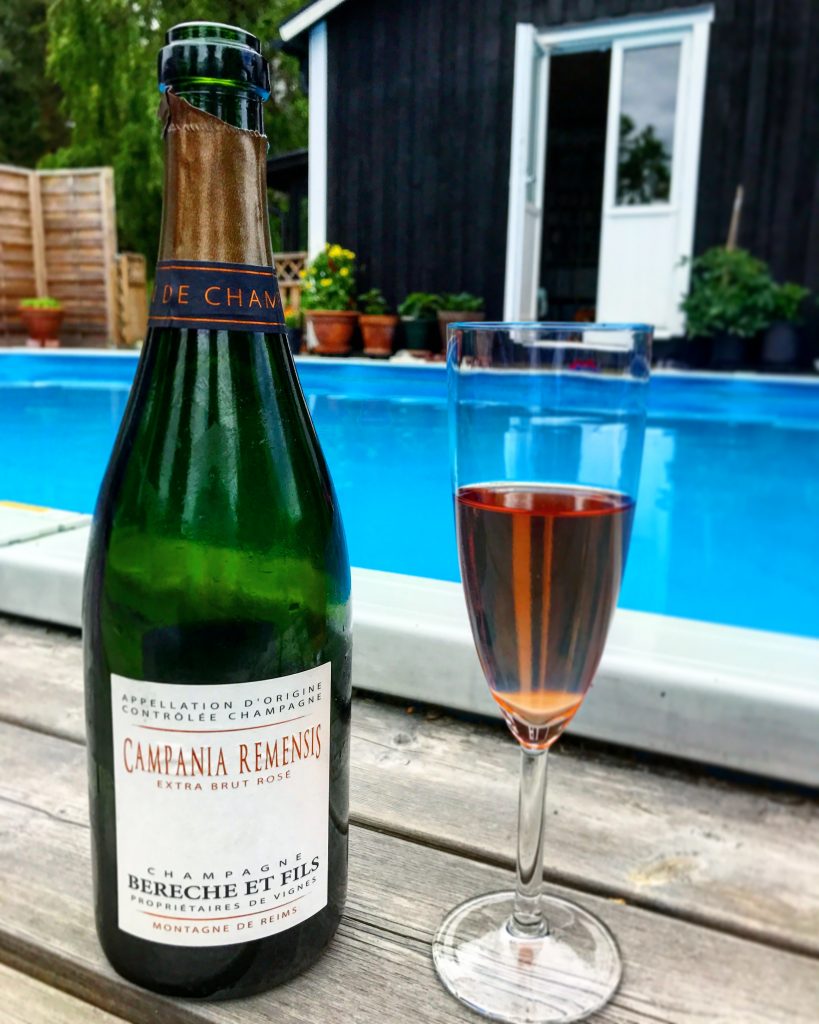 Poolside champagne at my uncles.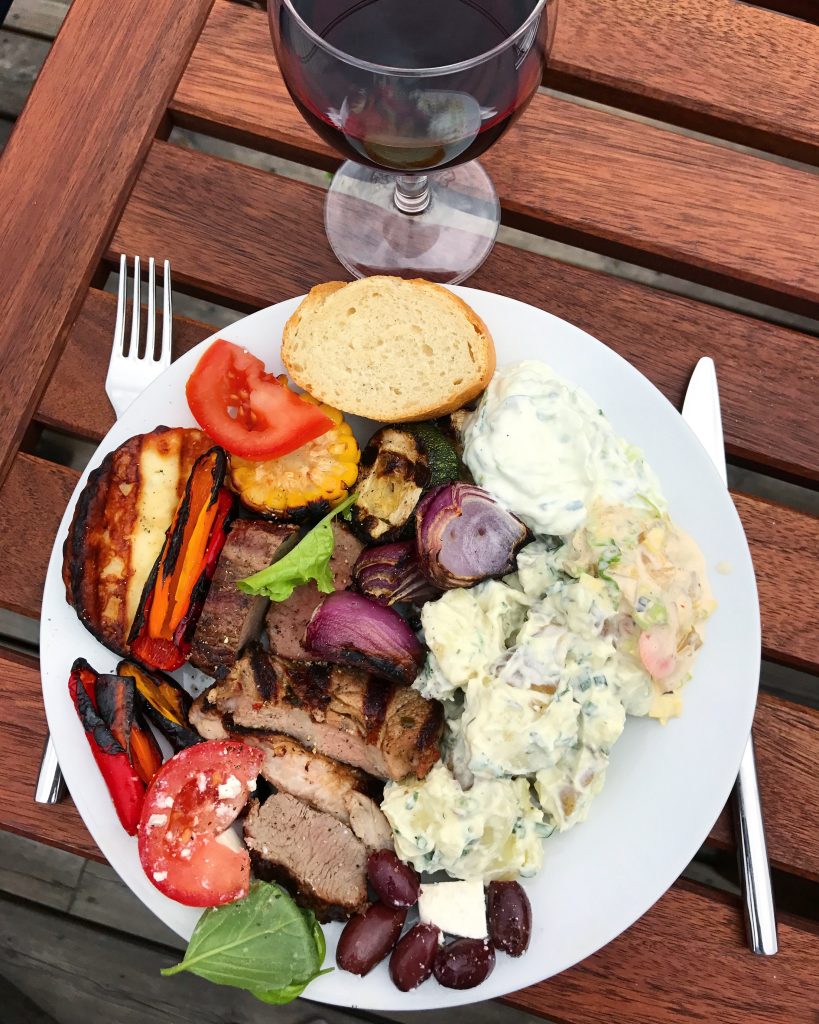 Midsummer barbecue.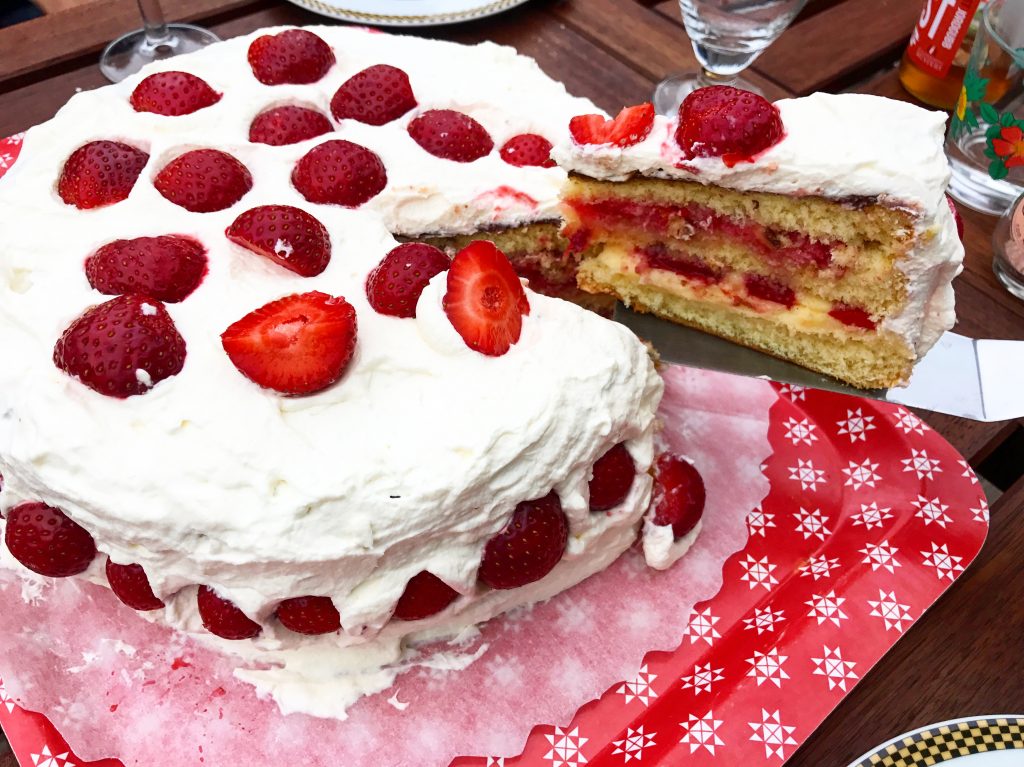 Midsummer strawberry cake with cream, vanilla custard and untraditional but delicious Nutella.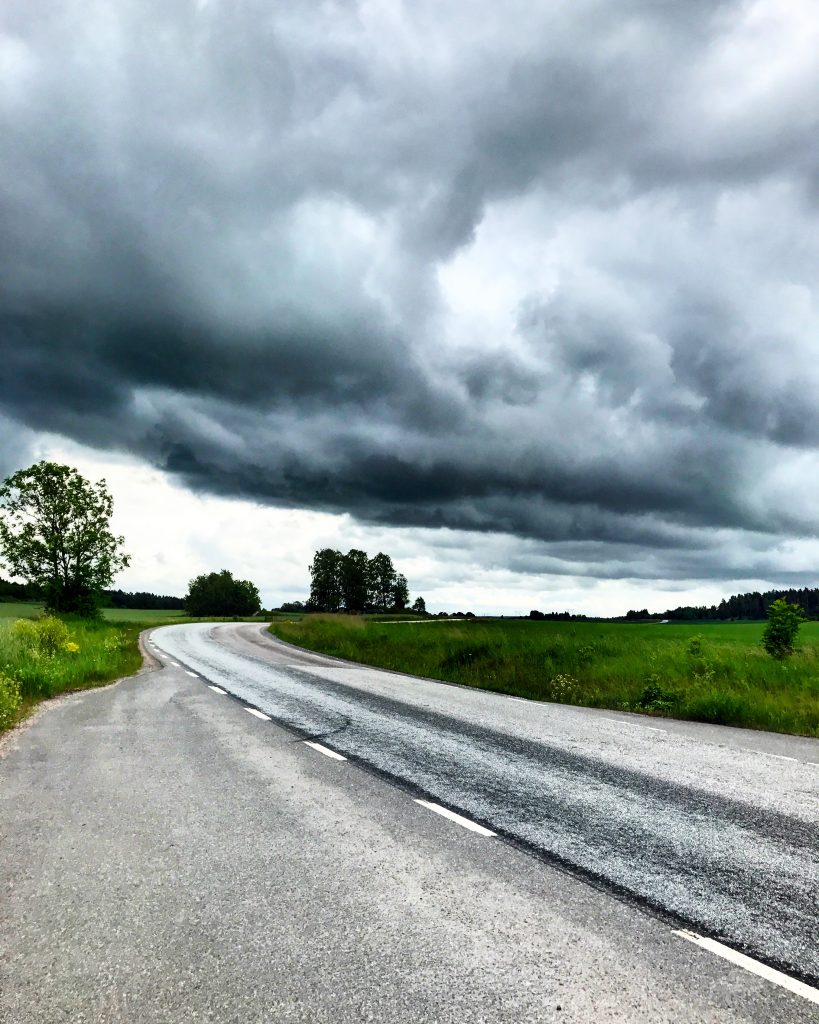 Post Midsummer weather.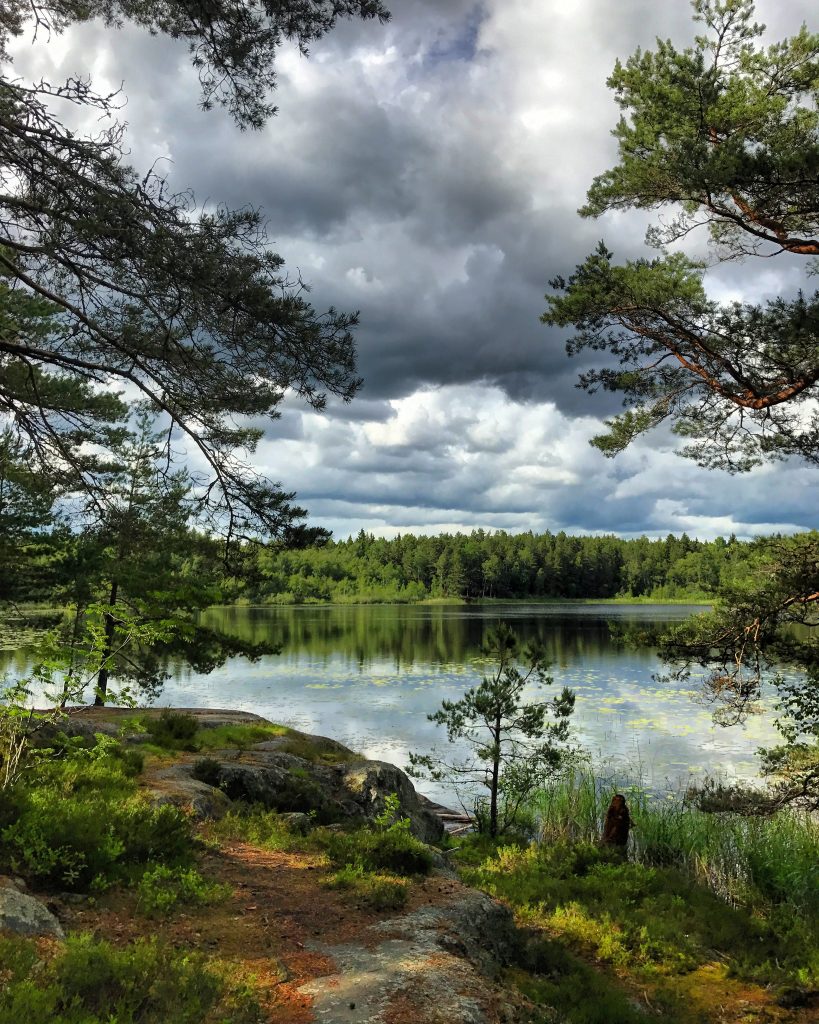 A forest walk to get rid of some of the Midsummer calories.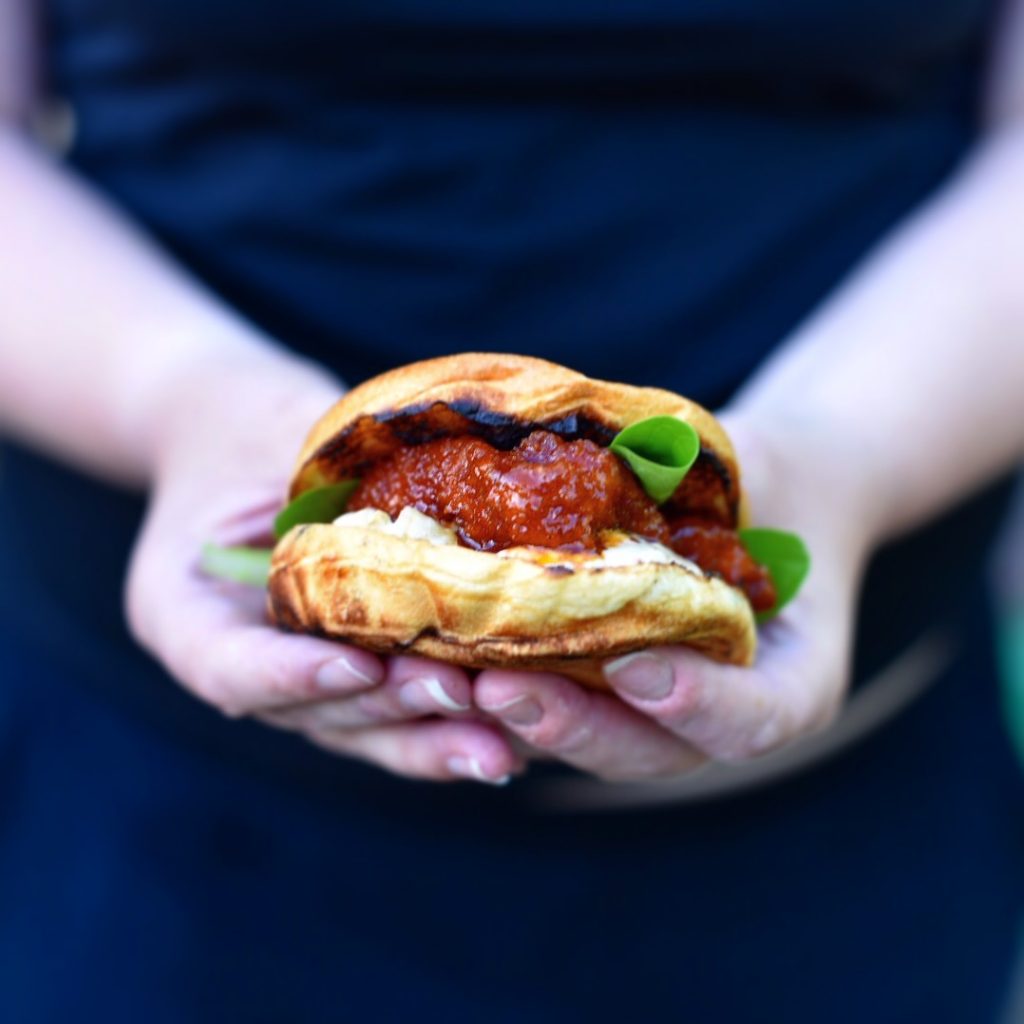 To cure the Midsummer hangover, fried food was needed. This was a very delicious, if I may say so, homemade Korean fried chicken burger. Deep-fried panko crusted chicken breast, tossed in a spicy and sweet gochujang-butter-honey sauce. Served in a grilled brioche bun together with kimchi mayo.