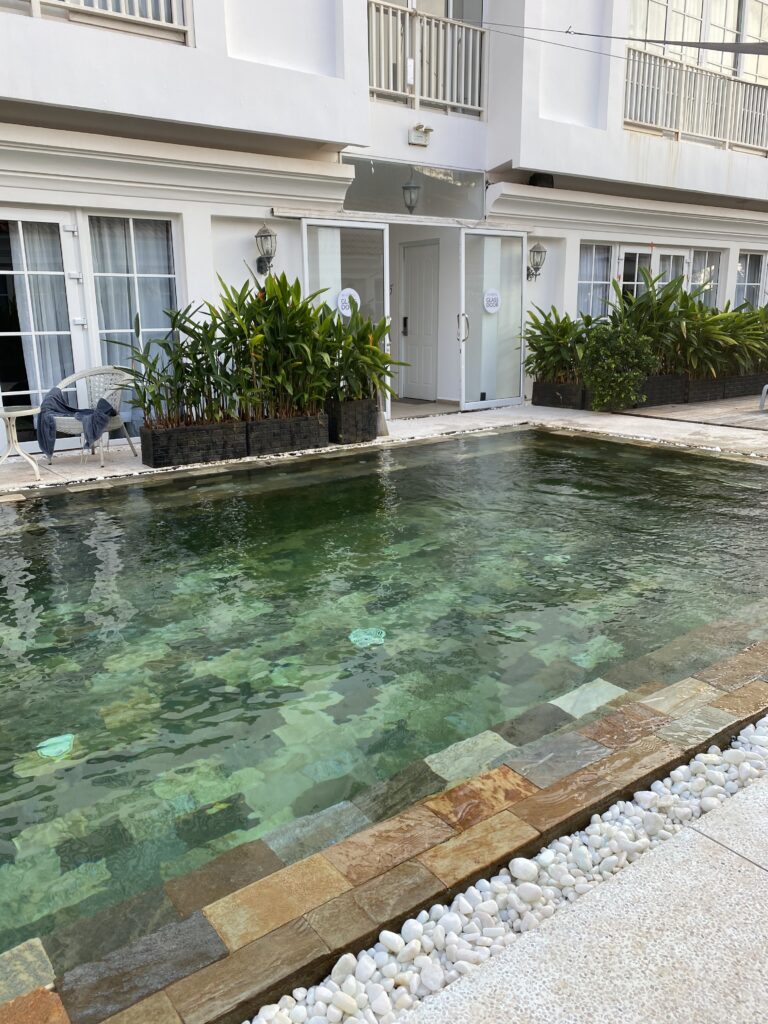 After arriving back on the mainland we checked in at the White Boutique Hotel in Sihanoukville.
The last five years has transformed the former relaxed beach town of Sihanoukville, mostly to the bad, according to the locals. Gone are beach shack bars and pure white beaches, instead; high rises under construction, Chinese owned casinos and hotels, as well as pollution and dirt.
We did not spend much time on the actual streets of Sihanoukville, but from what we saw, the rumours were true. It felt like a giant construction site; dirt roads, half finished skyscrapers and trash.
Fortunately, the White Boutique Hotel was a small oasis. As soon as you enter the lobby, and this might sound exaggerated, it's like another world. Lounge music, a pretty swimming pool and a sort of New England style beachy vibe. There's also a (small) private stretch of beach, but you need to cross a road that according to our sources 🙂 was decided to be built going straight through the hotel area despite their opposition.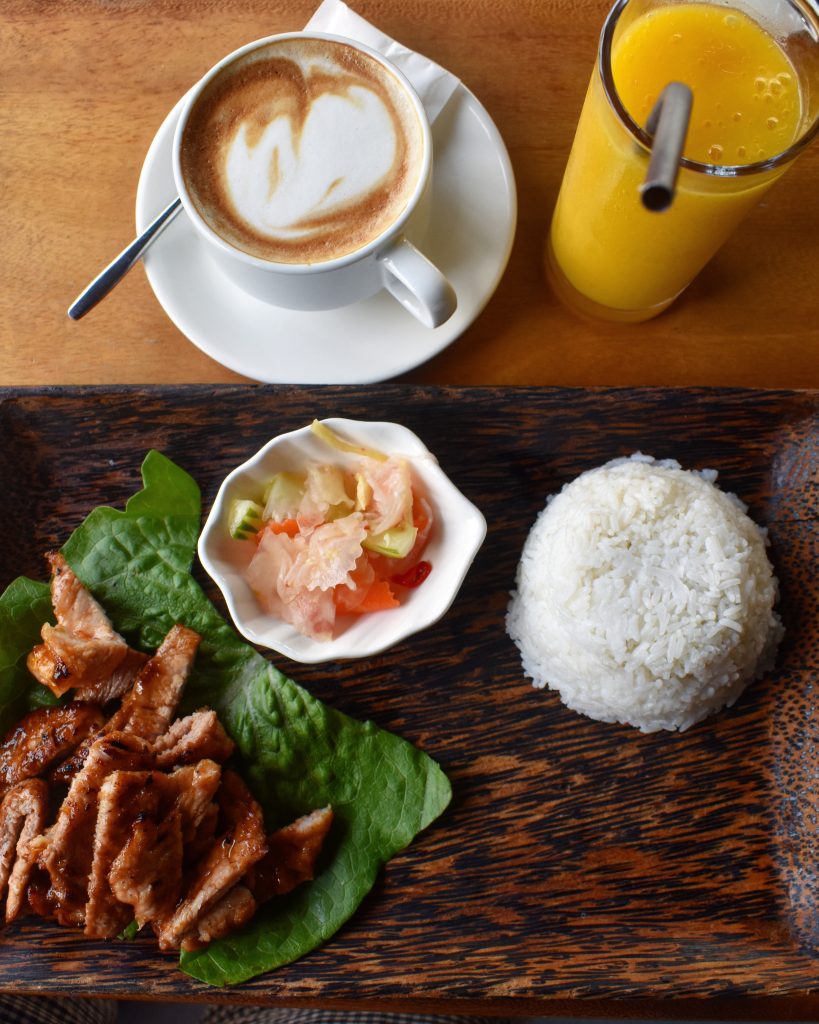 Breakfast is a choice of a few local and Western dishes as well as a small buffet with toast, toppings, fruit and similar. Included were also fruit shakes and "specialty coffee" such as cappuccinos.
Sihanoukville – Siem Reap by private taxi
After our night at the WBH we got picked up by our pre-booked driver, who drove us straight from Sihanoukville to Siem Reap in the north, which took about 10 hours including a lunch break. The company can be contacted through their website Cambodiaprivatetaxi.com, if you're interested in doing the same. I sent them an email a few months in advance and got quick replies and a decent quote (approx $180) for the trip. The car used was a roomy Lexus RX300 and the driving felt very safe despite the road from especially Sihanoukville to Phnom Penh being relatively basic.