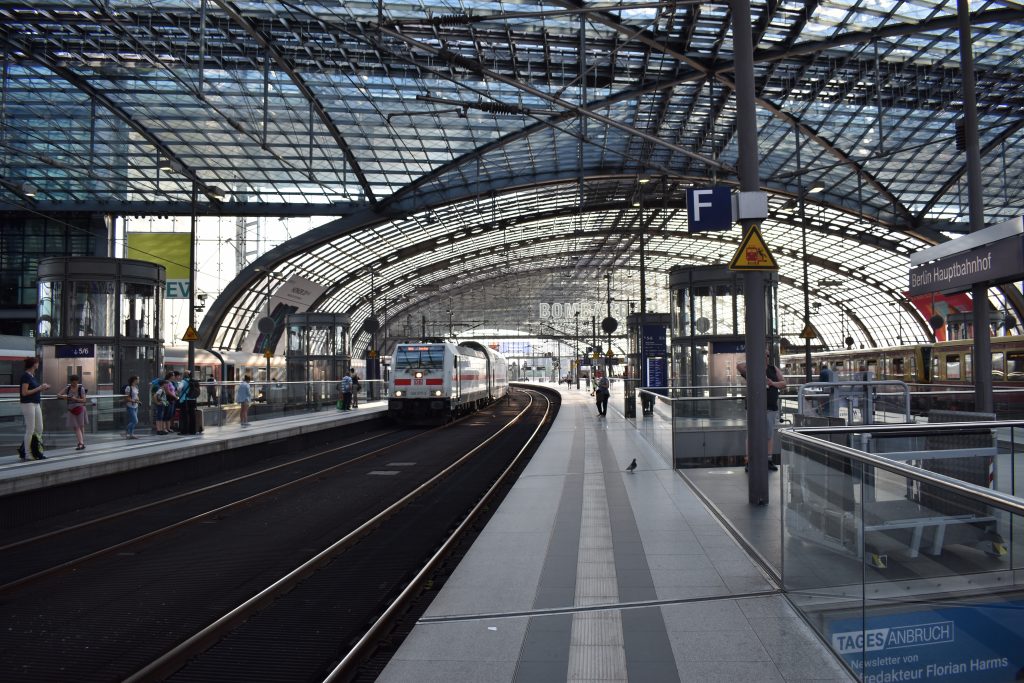 The next step of the trip was one of the most exciting: getting on a proper night train.
The Austrian train company ÖBB runs a number of trains that goes through Europe called Nightjets. Ours was to take us from Berlin, Germany, to Zurich, Switzerland in about 12 hours time.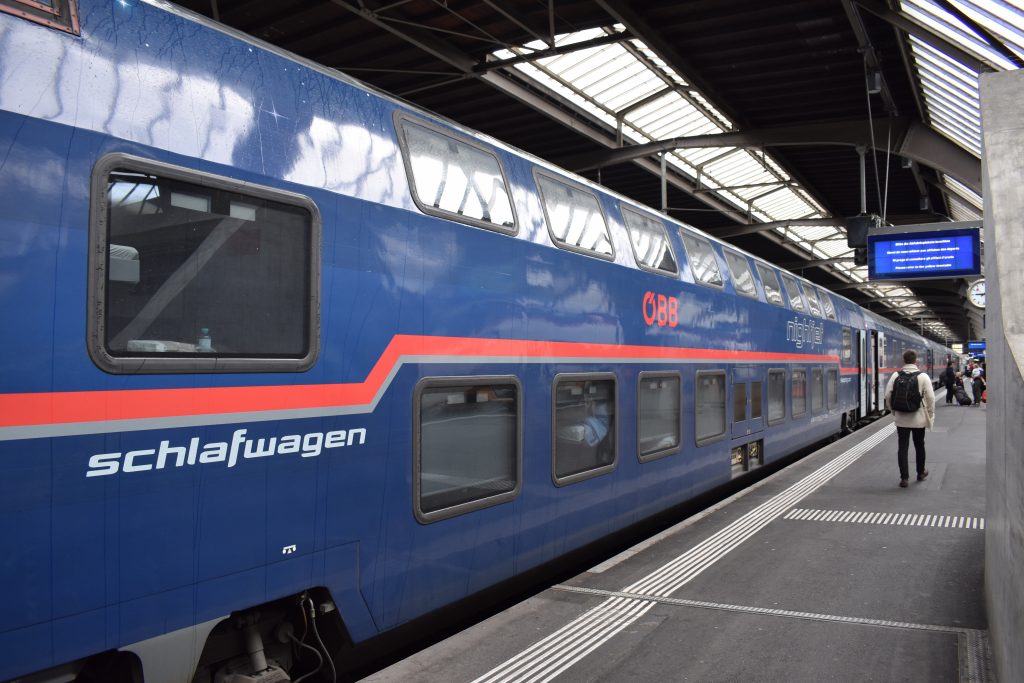 As we waited on the platform during a pretty Berlin sunset, our excitement was getting quite high. About 15 minutes past 9 (pm), the train finally rolled into the station and we could see our "panorama" double decker carriages in the end of the train.
Berlin-Zurich in a deluxe sleeper on the ÖBB Austrian Nightjet
Since we had to spend the night onboard, we felt we could splurge a little, considering we did not have to pay for a hotel, so we booked their deluxe sleeper for two persons, which got us sort of a miniature hotel room that came with two bunks, a small seating area, private bathroom and even a small shower cubicle.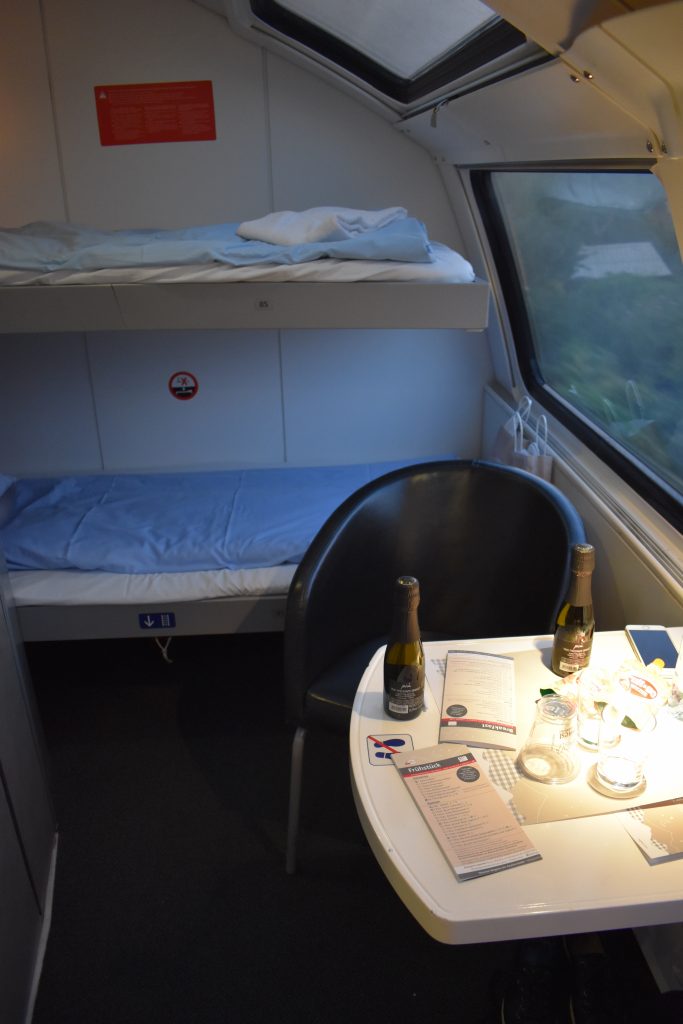 Pretty much as we had gotten ourselves settled in, a discreet knock on the door and the steward offered us two small bottles of complimentary prosecco.
– I've got a whole case of these, so just let me know if you want some extra.
– Well okay then!
30 minutes later he returned with a refill. Upon boarding we also already had waiting forms for our breakfast order to fill in. You get a list of items, and up to six are free. After that a small extra fee is added per item (like €1 or so).
Then it was pretty much enjoy the ride time. There is really nothing to do on the train. No bar, no bistro as it is a sleeper train. We just sat and chatted for a while before the mandatory onboard-a-train-shower and then jumped into the complimentary slippers. We were quite tired after a day of exploring Berlin and passed out pretty much immediately.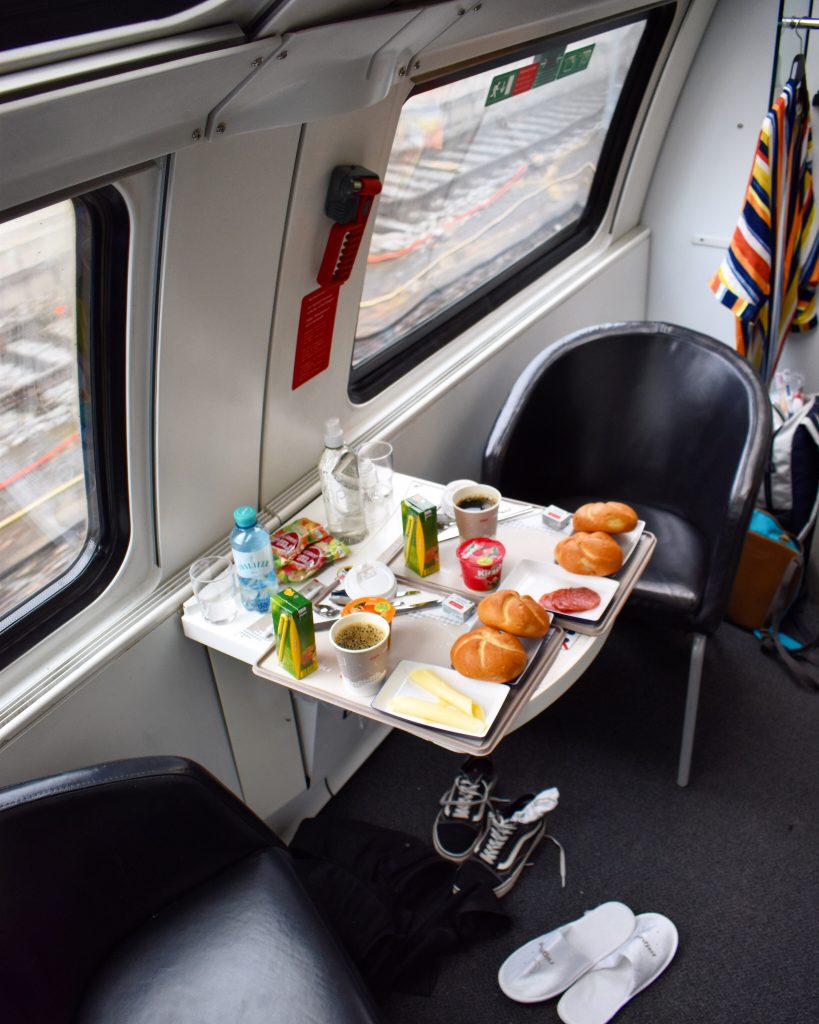 Around 7.30 our alarms rang as our new friend had told us that he would bring breakfast shortly after Basel. Shortly afterwards the breakfast arrived in the shape of warm breadrolls with butter, cheese and salami, fresh coffee and yoghurt. Outside, Swiss mountains were passing us by.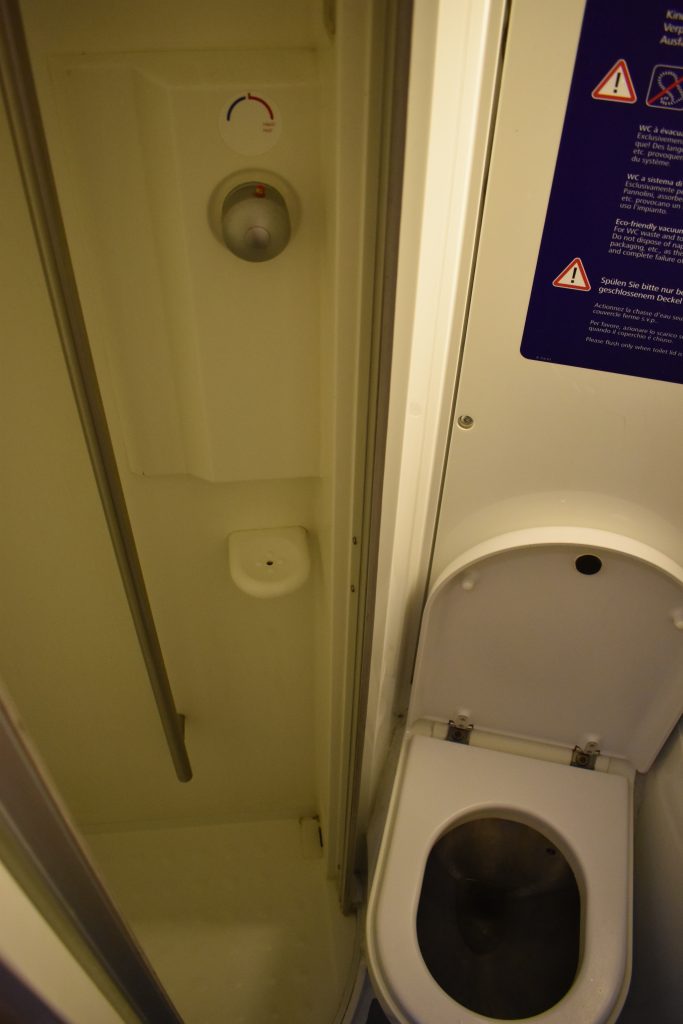 Pretty much on the minute of expected arrival we rolled into Zurich Hauptbanhof. It felt almost sad to leave the comfort of the mini hotel room, but on the other hand we were now close to our first proper stop.
In summary, a night on the Nightjet was quite expensive compared to other train rides. We paid €299 in total, but that gave us a super comfy and private compartment on the train with welcoming prosecco and snacks, breakfast, and we did not have to pay for a hotel night. There are also cheaper options onboard the Nightjet, from ordinary seats to shared couchettes up to our deluxe sleeper. Highly recommended, without a doubt my best ever train experience so far.
It should be noted though that Deluxe Sleeper on some trains differ from our compartment. Check when you book.