When I started researching after booking our Paris tickets, I thought of what I really wanted to eat while there. The first thing that came to mind was steak frites. From my early years, we often had steak with béarnaise sauce and some kind of potato sidedish for weekend dinners cooked by my mum. I learned to whip up my own béarnaise sauce somewhere around the age of 11, and since then, I have no idea how many times we've had steak, fries and béarnaise sauce. I think it is quite safe to say that it is one of my all time favourite dishes. So simple, yet so refined and so, so tasty.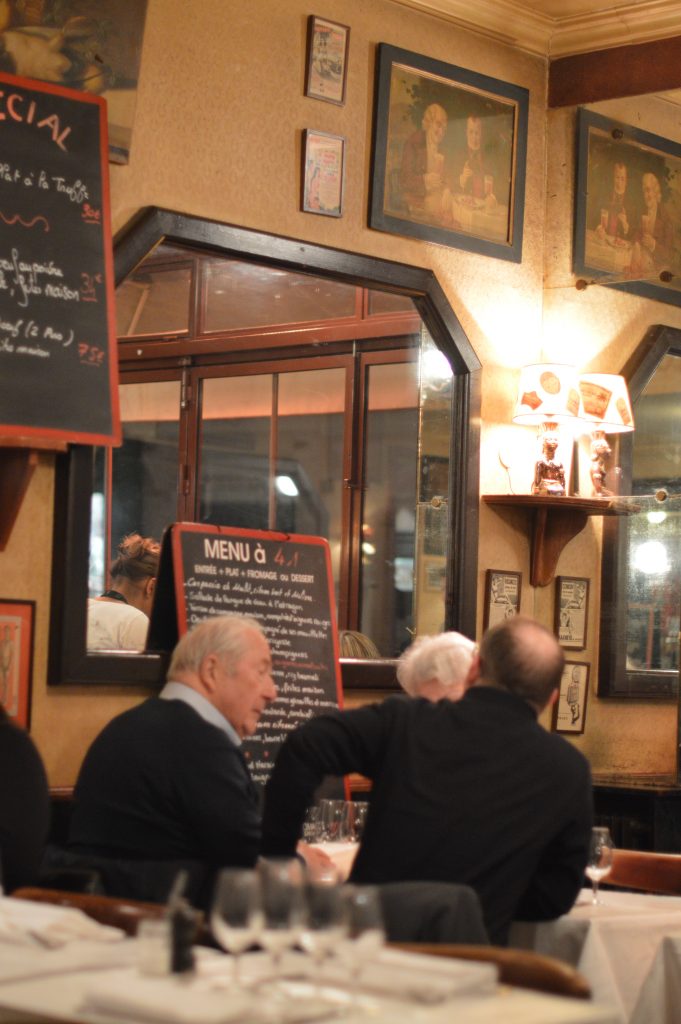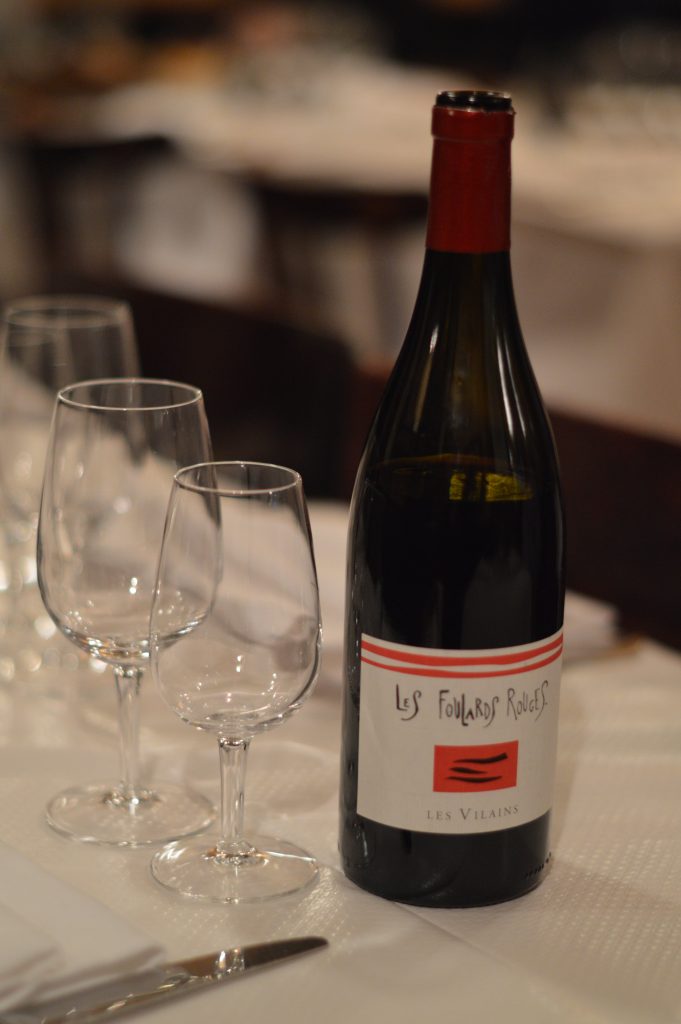 When I googled "Paris' best steak frites", a name kept on coming up in my search feed: Bistrot Paul Bert. The Bistro seemed to be exactly what I wanted. It was decently priced, not snobby, but not too casual either. It felt like the essence of Paris to me. Steak, frites, wine, and rustic charm. We made a booking two weeks in advance and was given a table at 19:30 (when the restaurant opens) on Saturday evening. Since we underestimated the Paris Saturday rush hour, we arrived in our Uber about half an hour late to friendly welcoming staff.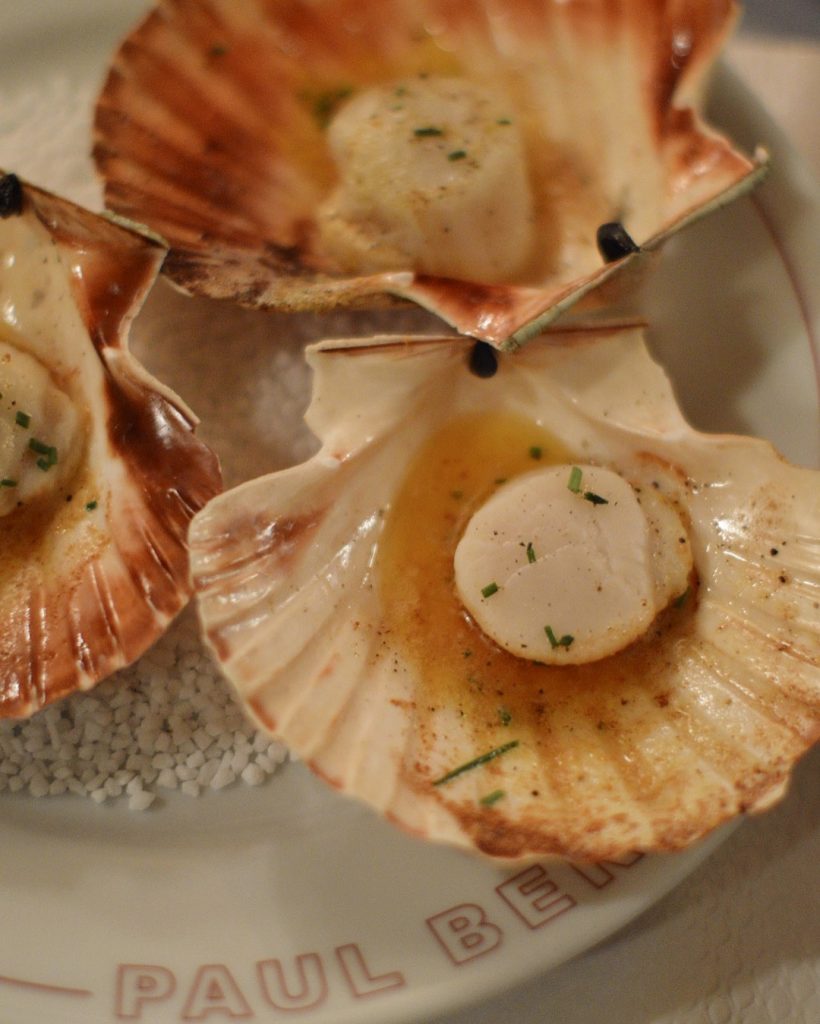 Bistrot Paul Bert has a fixed menu with three dishes priced €42 a person. They also had a couple of off the menu specials written on a board. No dishes seems to be permanently fixed on the menu, as we had wanted to try their steak tartare, but it was unavailable during our visit. Anyway, we did a bit of mix and match and opted to start with a shared starter of "roasted French scallops with Kari Gosse butter". This was really delicious as well as really simple. Sweet, succulent roasted scallops with great melted butter mixed with the seafood juices from the scallops. We mopped up the butter with bread and basically just mmmm:ed our way through the starter.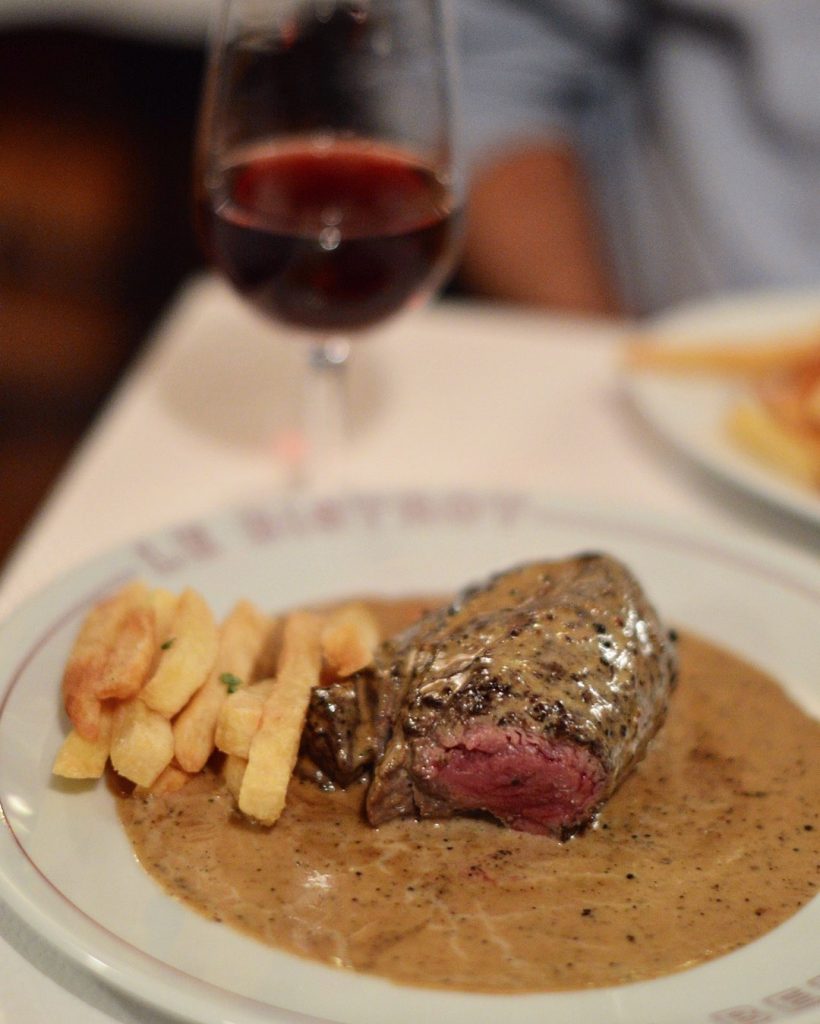 I've read about Paul Bert's steak au poivre, or their steak frites with peppercorn-cognac sauce. Fortunately it was on the menu as a special in the shape of above medium rare beef fillet, excellent pommes frites and the best damn peppercorn sauce I've ever licked of a plate. Well I did not actually do that, since the frites were soggy enough (in a good way, they were crispy too) to use as vessels to transport the sauce to my mouth with. The steak was perfectly cooked and very tasty as well. But the sauce was the real star of this dish.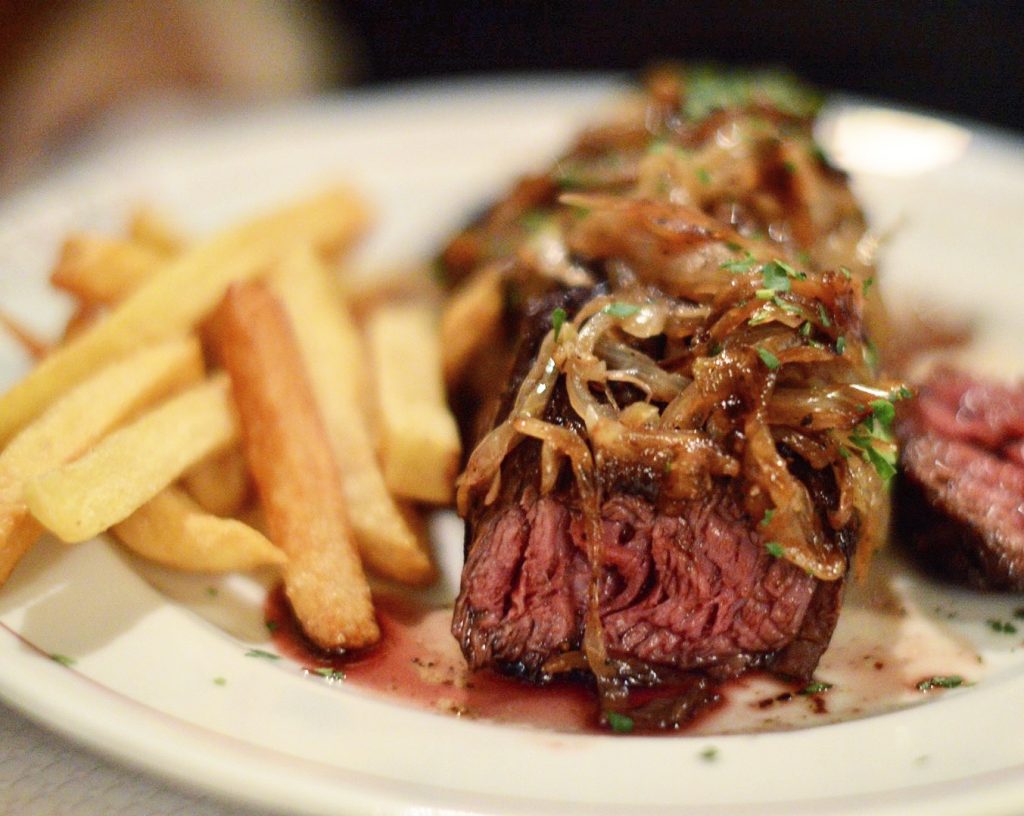 My partner's flank steak with fried shallots and pommes frites. Also delicious. But not served with any sauce but the beef juices.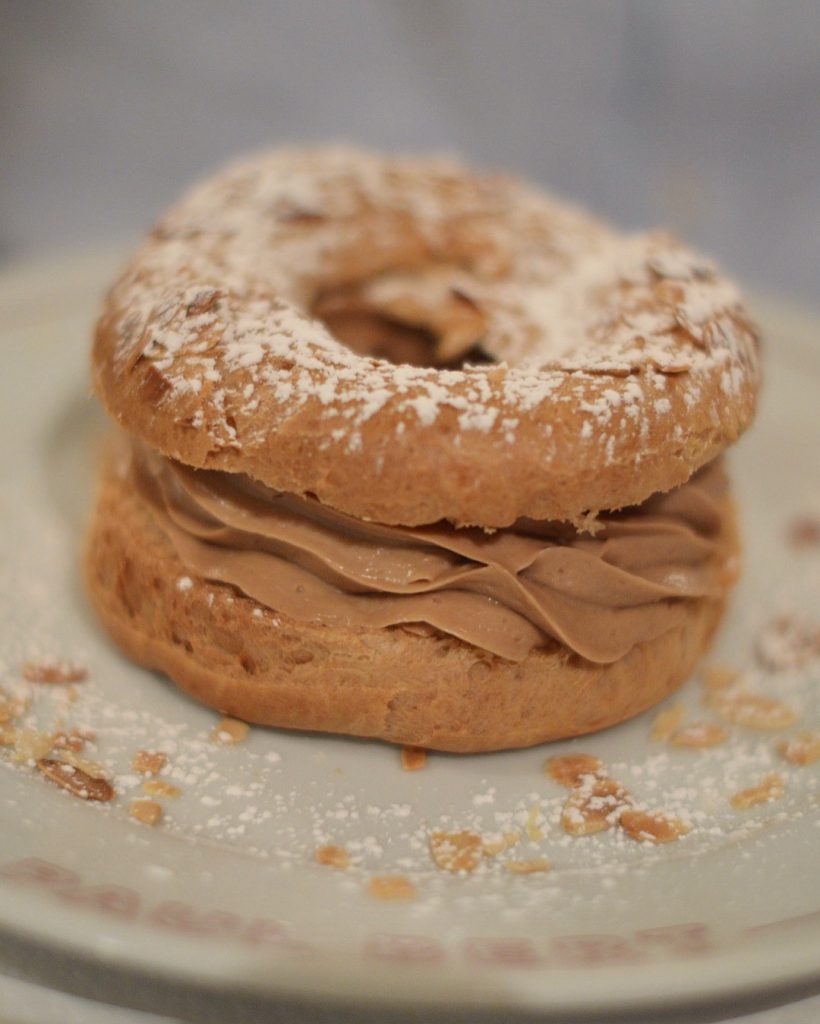 Almost as online-raved-about as the great steak frites were Bistrot Paul Bert's Paris Brest. The Paris Brest is a classic French pastry, which basically is a choux pastry filled with a hazelnut praline-flavoured cream filling. Very rich, very delicious.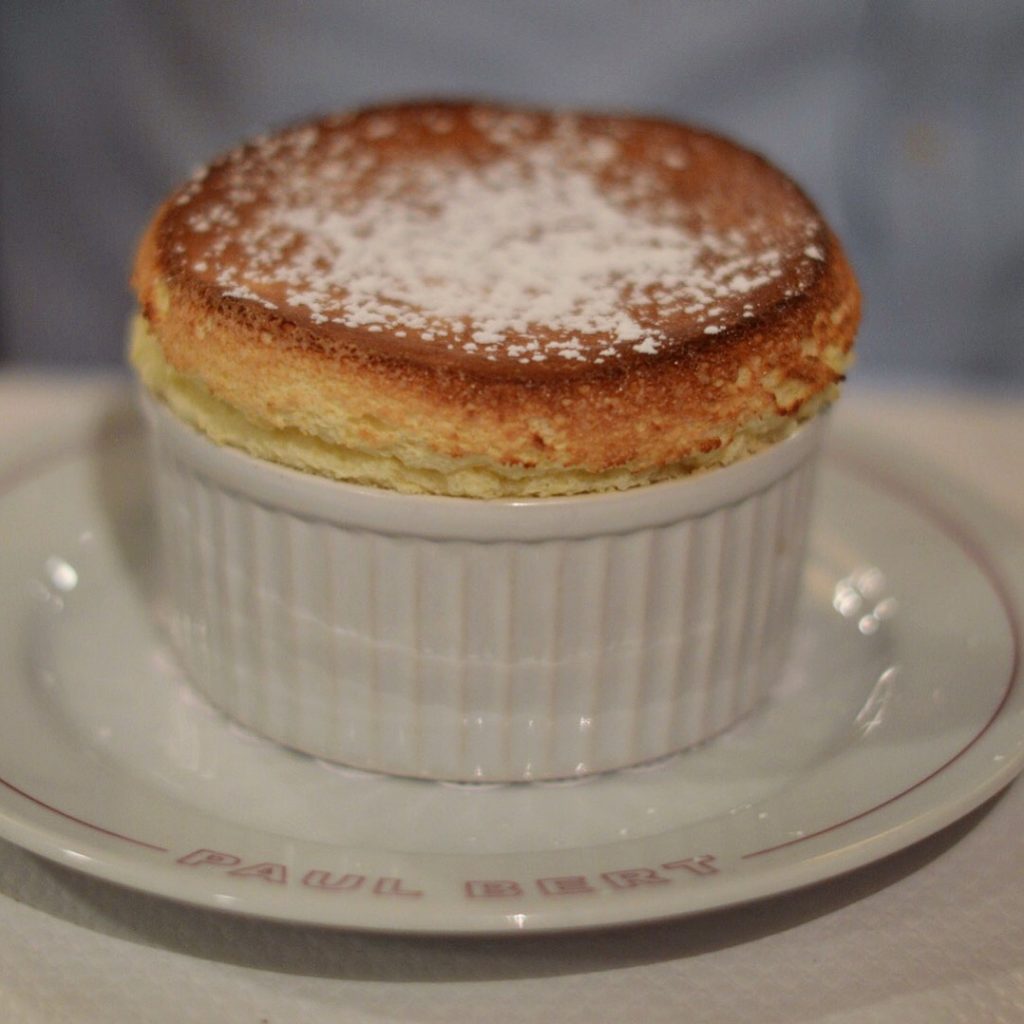 What I actually liked even more than the Paris Brest was the incredibly good Grand Marnier-flavoured soufflé. It had crispy edges, fluffy content and a delicious flavour of vanilla, and of orange from the Grand Marnier.
Our dinner at Bistrot Paul Bert was great. The place was buzzing, the food was fantastic, the service friendly and the wine potent. It was all I wanted from a Saturday dinner in Paris, and the best steak au poivre I've ever had. Very recommended!
Price €€+
We paid €120 for two, with a shared starter, two mains, two desserts, water and a bottle of red wine.
Website
I used my hotel to make a reservation since my French is non-existent. I however called to let them know we were late and they spoke good English. They do not seem to have a website, but they do have a Facebook page.