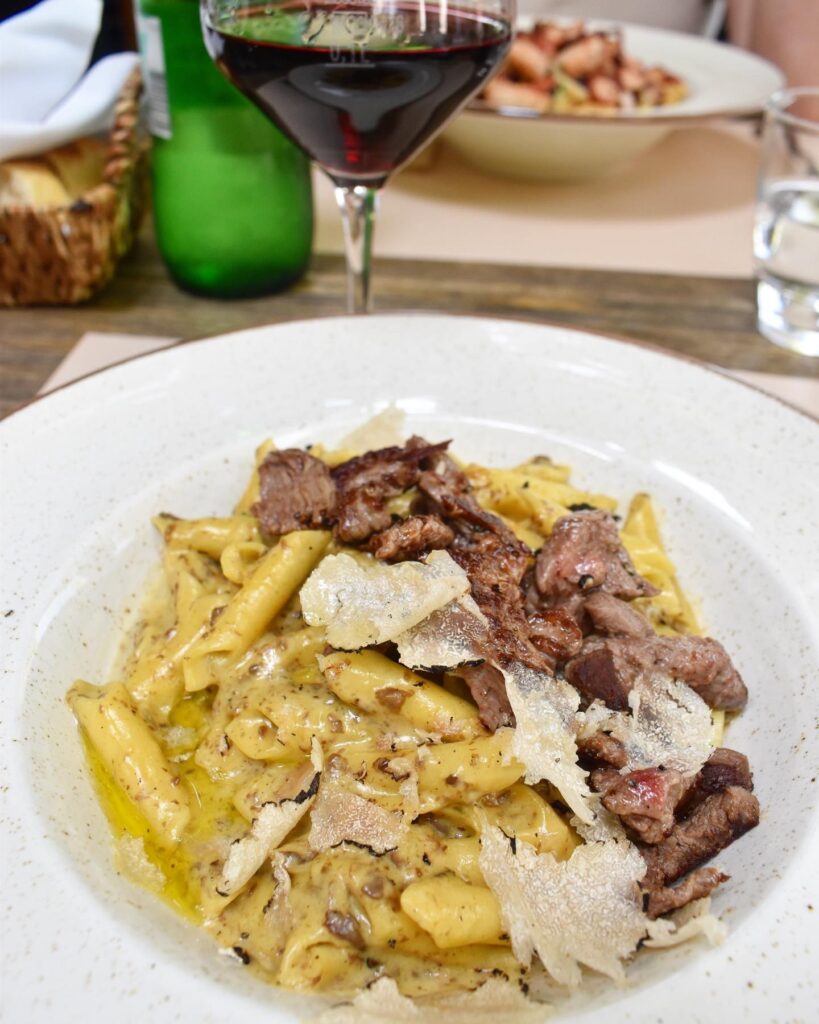 After a fun night out in Ljubljana, with excellent Istrian fuzi pasta with beef and truffle at restaurant Most, it was time to take a final train to our first proper stop of the trip, the famous Lake Bled. As we stayed quite close to Ljubljana's train station, we just walked over there a short while before our Slovenian railways train was to depart. We had bought tickets online costing us about €5 each for the 1 hour trip to Lesce-Bled, which is one of two train stations in Bled, and the one that seem to handle long-distance traffic. The other one is Bled Jezero which is closer to Bled town and the lake, but with fewer trains connecting to it.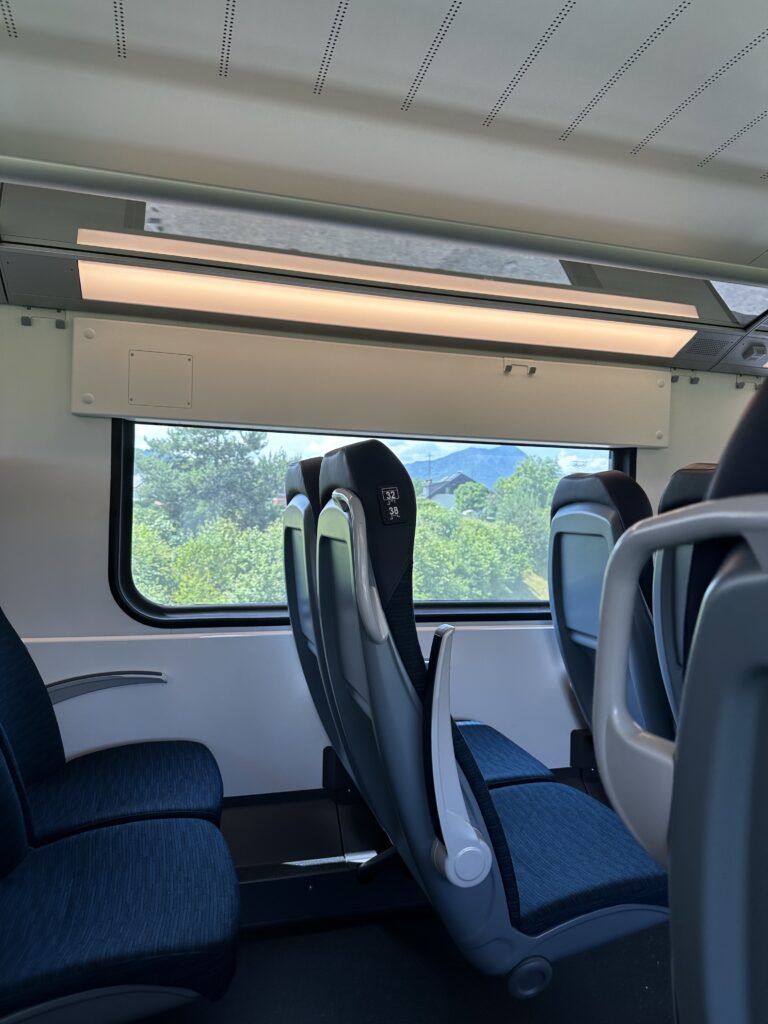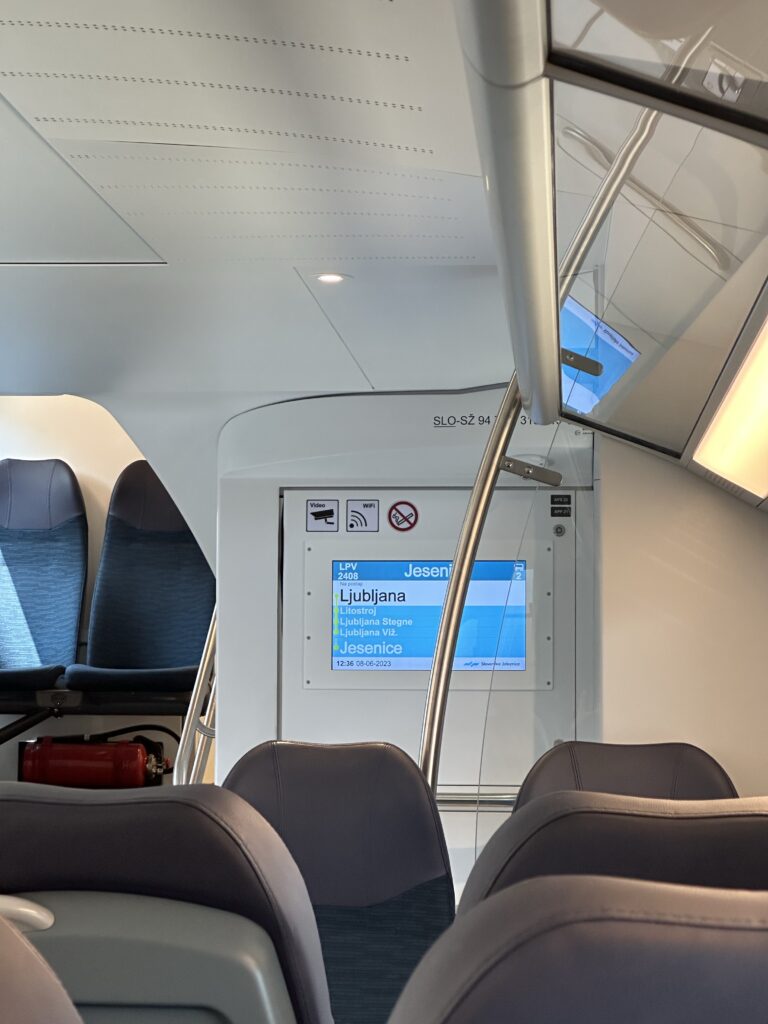 The train departed on time from one of the farthest away platforms, it's quite long distances at Ljubljana station, so it's good to have some extra time with that in mind we realised. The train itself was quite modern with screens showing the next few stops in real time and announcing each stop as we approached. The seats were also comfortable and onboard staff spoke good English. It's more like a comfortable commuter train than anything else, and it stopped at many places along the way, but it's still a very smooth way of getting to Bled in under an hour.
In Lesce-Bled we took a pre-booked taxi that we had booked through our hotel to Lake Bled. It costed us €15 for the approximately 10 minute ride, which was quite steep, but on the other hand Lake Bled is surprisingly expensive in general. We also paid the same price for the return booked through another hotel, so I guess it's just what the price is (was).