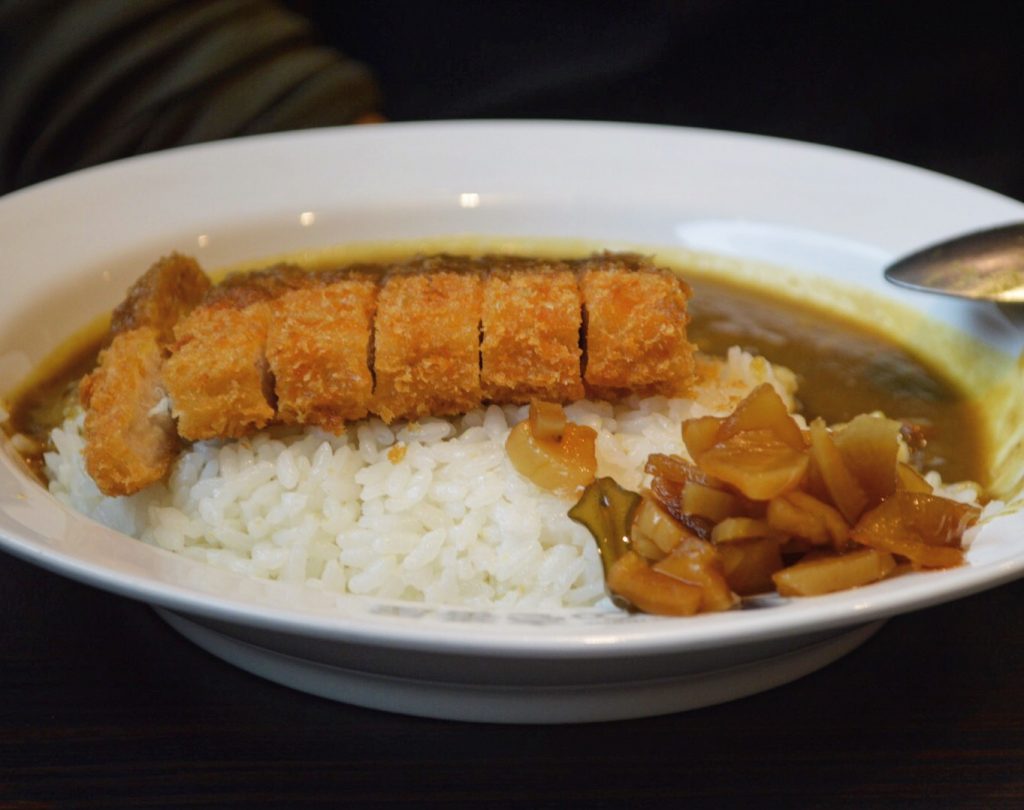 One of the days in Tokyo we had been walking for ages in the rain. We were cranky, tired and hungry. That is usually not an ideal situation to start discussing where to eat. We stood outside the Tokyo Metropolitan Government Building when it struck me; "Curry, I want Japanese curry". After a quick look at Google maps, it was almost to good to be true, we were a block from one of the higher ranked curry places in Tokyo, the interestingly named "Curry House CoCo Ichibanya" which is part of a chain with the same name. After a approximately 30 second walk, we found ourselves in a small curry smelling paradise.
Japanese curry is a gravy like sauce flavoured with curry, served on top of rice and usually paired with some kind of deep-fried protein. We opted for deep-fried chicken with our curry which came with pickles, rice and mentioned curry sauce. The food was hot, savoury, crunchy, salty and just plain delicious. Price was really good too, and we left a lot happier.
Price ($) and website
I honestly can't remember more than it was very affordable. They have an English website with a menu that you can find here. We had lunch at their Shinjuku location close to Tokyo Metropolitan Government Building (that by the way has free entry) and the Park Hyatt Hotel. Shinjuku station's main hall is a 5-10 minute walk away.