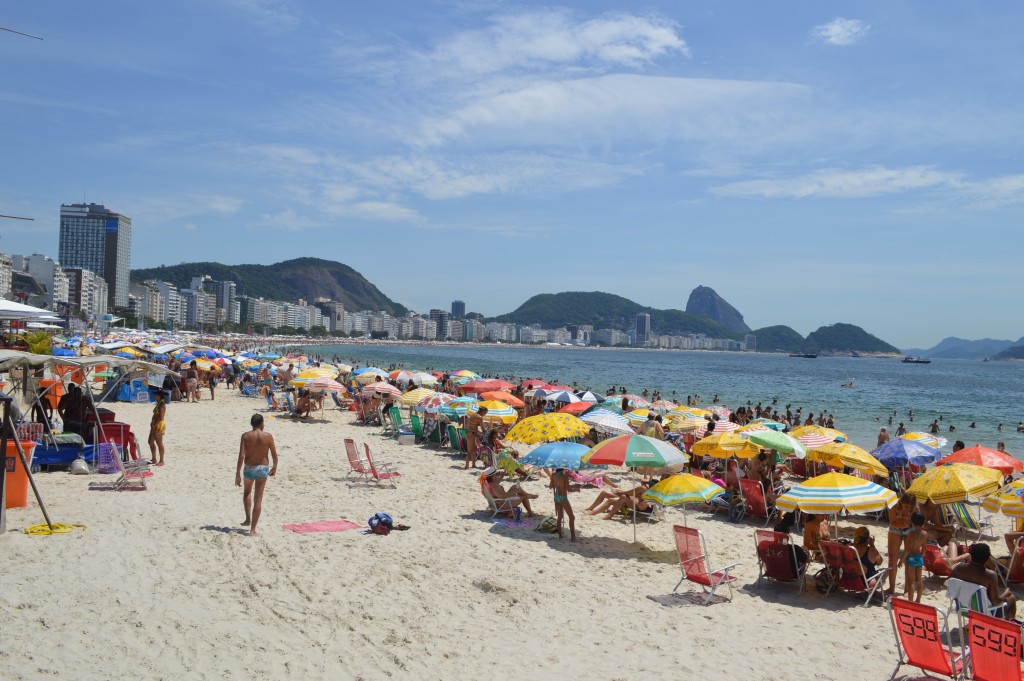 Recently visited South America for a three week trip which started on New Years Eve in the fantastic city of Rio de Janeiro in Brazil. Except for fabulous beaches, friendly people and the world's largest urban jungle there is plenty of good food to be found.
We arrived the legendary city early new years eve, and went right away to meet two friends for some jetlag-beating sunshine, beer and prawns on famous Copacabana Beach.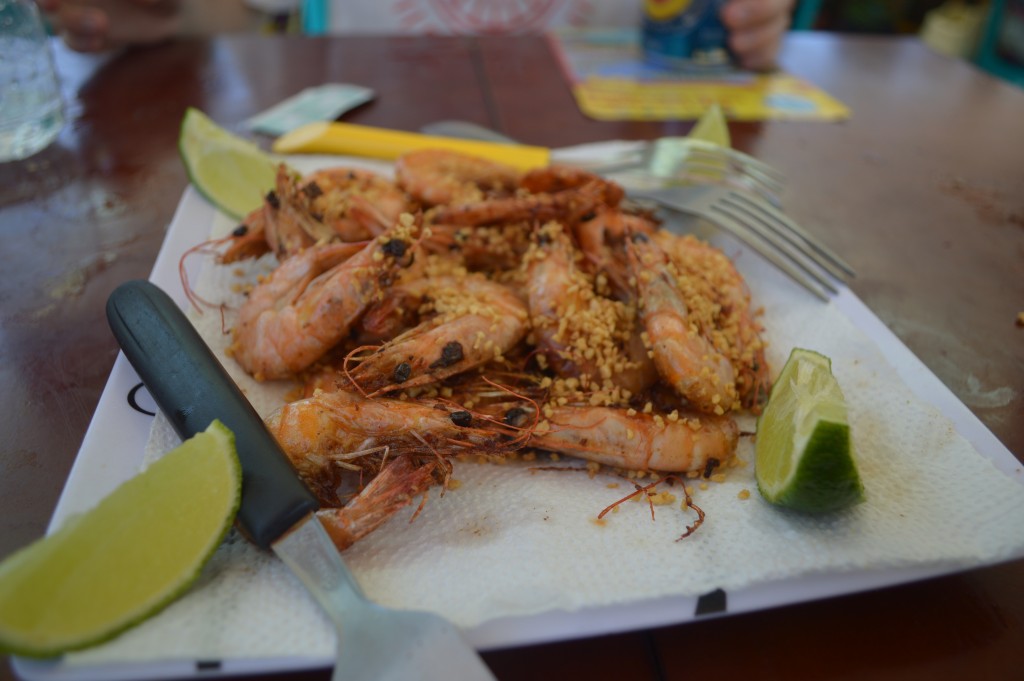 Grilled prawns with garlic and lime at one of the Copacabana beach restaurants.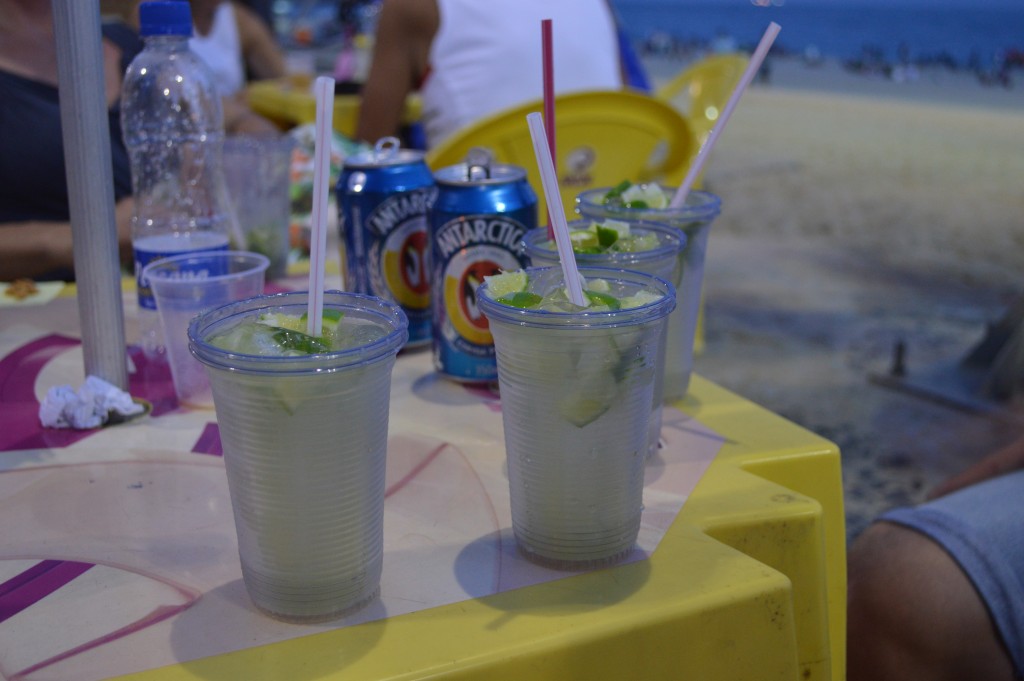 Caipirinhas (lime, sugar and Cachaça – Brazilian sugarcane liquor similar to rum) enjoyed at a beachside bar on Ipanema Beach.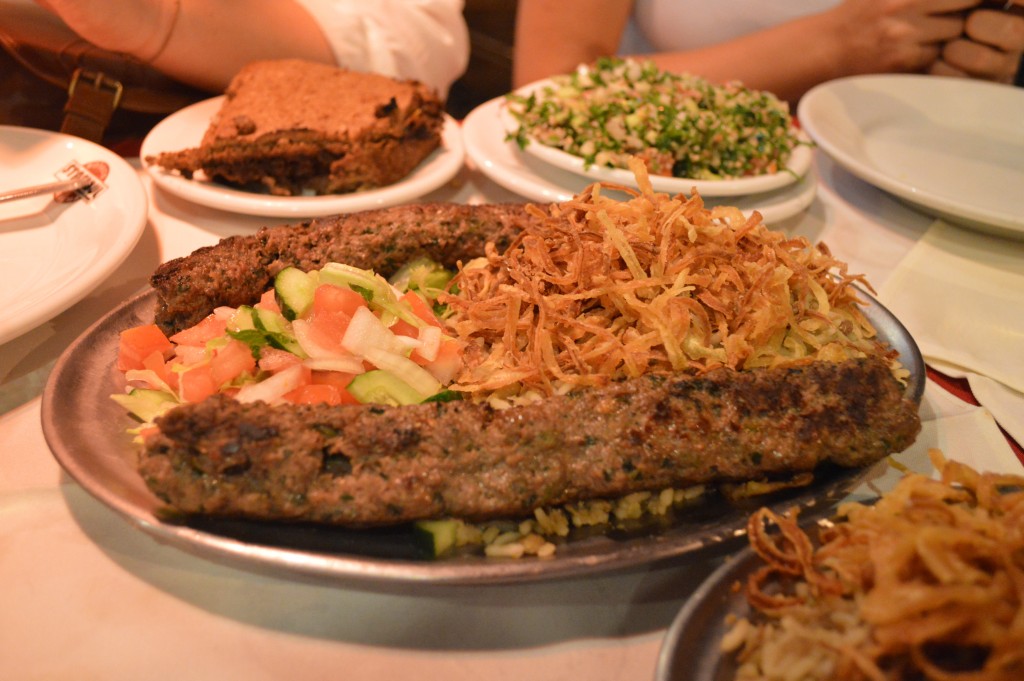 Not surprisingly, many restaurants in the Copacabana and Ipanema areas were fully booked, and lazy as we were we hadn't made any prior reservations. Fortunately we found Stambul (yes, without the "I") in Ipanema. A Turkish restaurant that had one available table for four hungry Swedes. Not the most genuinely Brazilian first meal of the trip, but hey, the food was great and they even had a Capoeira performance on the street the restaurant was on.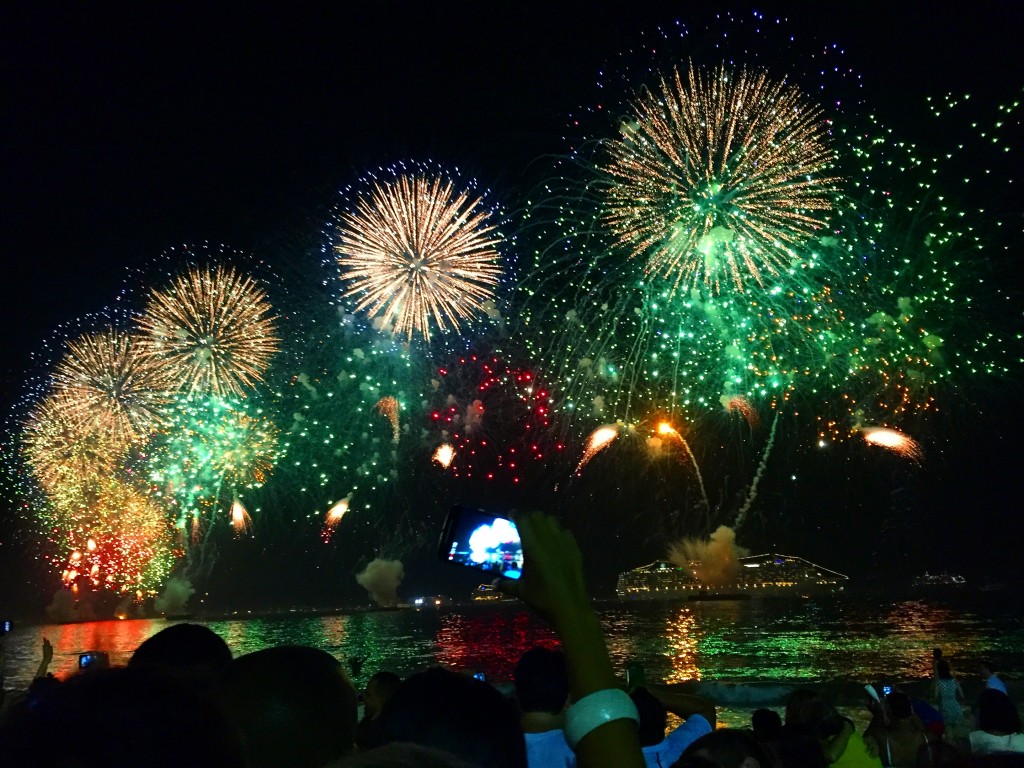 After our Turkish dinner, we walked down to the beach were the famous fireworks were to be at midnight. A guy on the beach offered to rent us four beach chairs, and so we did. The guy then took us trough the crowd and set up our beach chairs smack bang at the water's edge with amazing views over the fireworks paired with a couple of mean Caipirinhas. The party then lasted into the morning hours, and despite Rio's reputation, we had no trouble at all running around along the beach till 5 a.m. On the other hand there was a massive security presence as well as lots of people out all night long.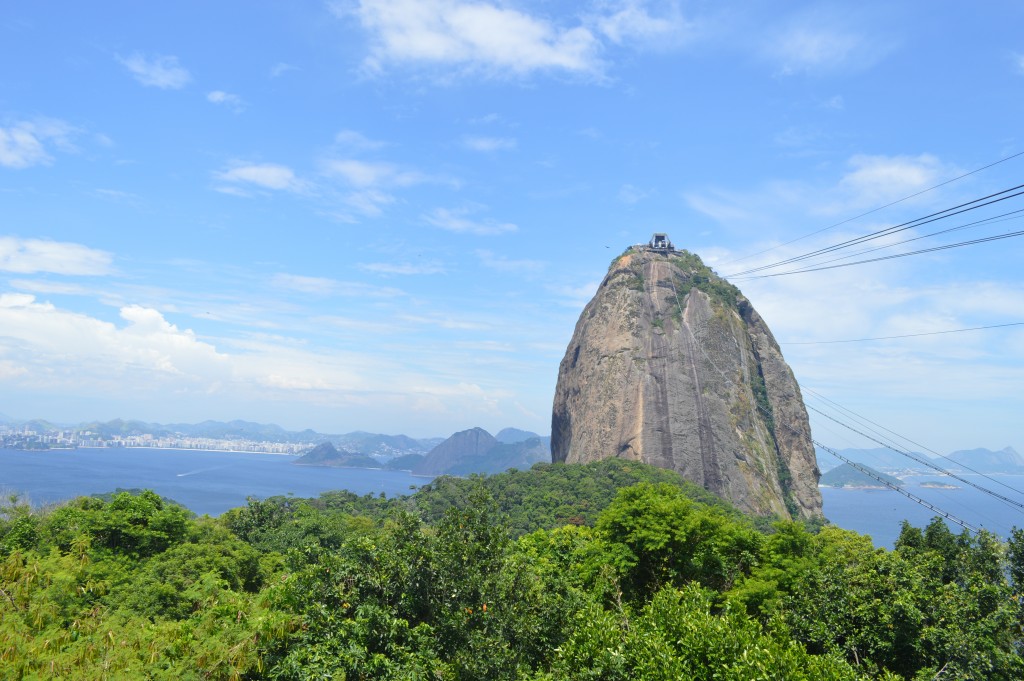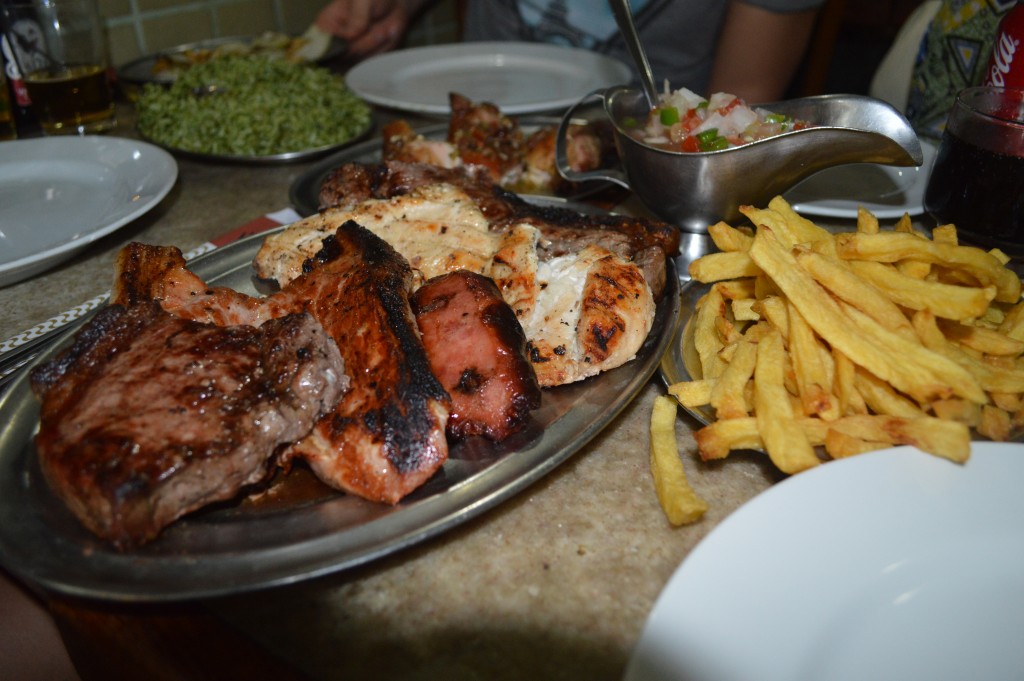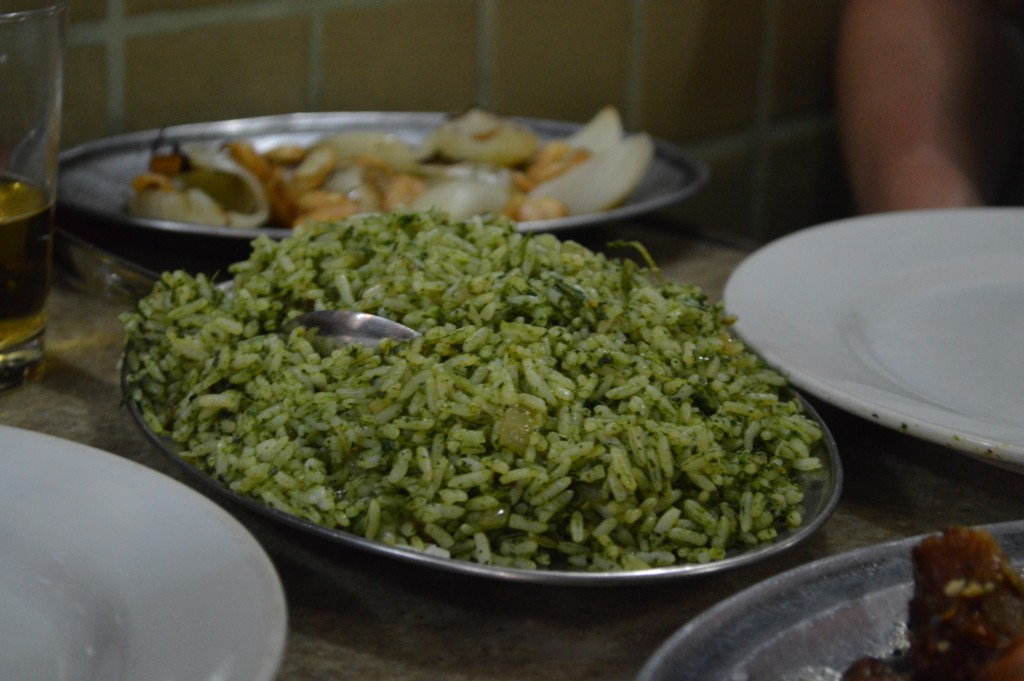 Morning after visit to the Sugarloaf mountain and then a hearty delicious lunch at Galeto Sat's with mixed meats, Brazilian specialty broccoli rice, fried, vinaigrette (sort of like pico de gallo), eggs farofa and a couple of local beers together with a (seemingly) bunch of happy hungover locals.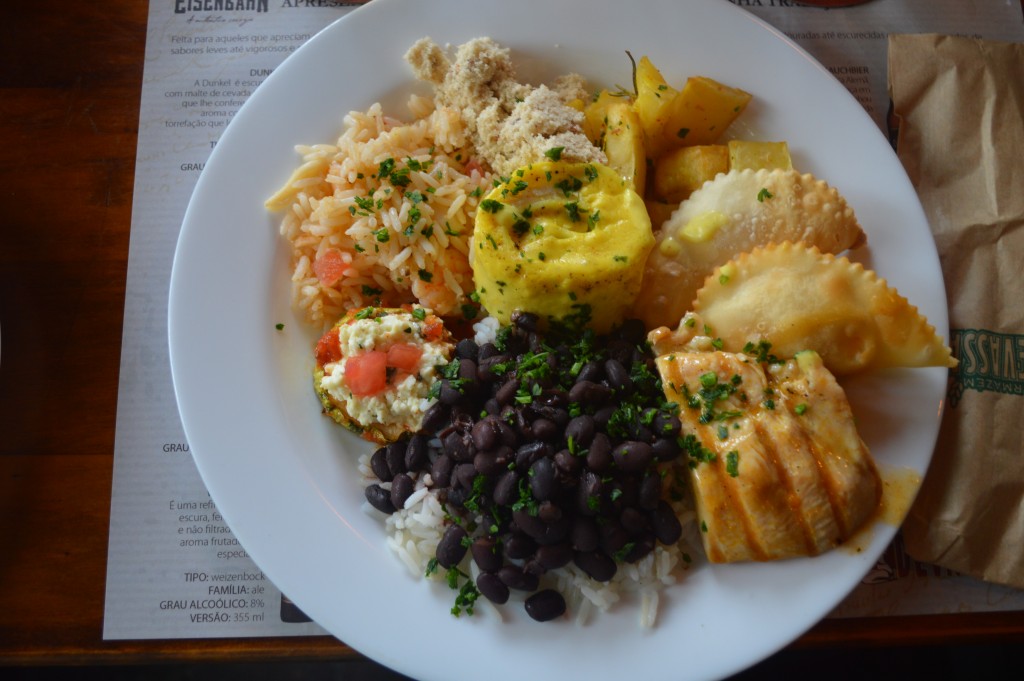 Another lunch was at Devassa in Ipanema. A nice Brazilian buffet with seafood rice, pastels (similar to empanadas), black bean stew, chicken and various salads.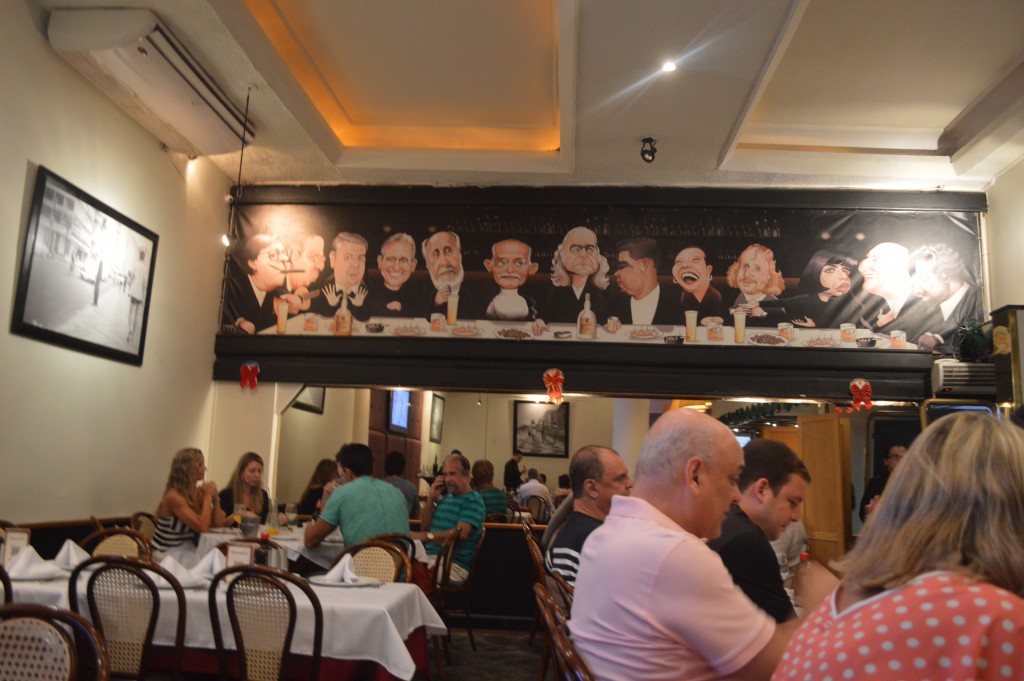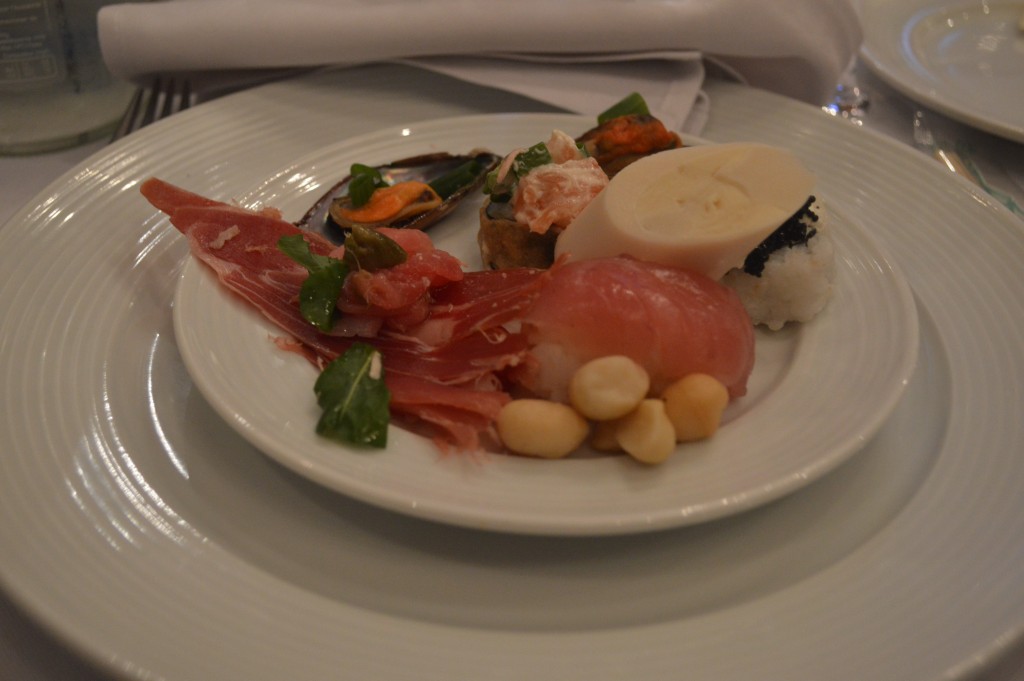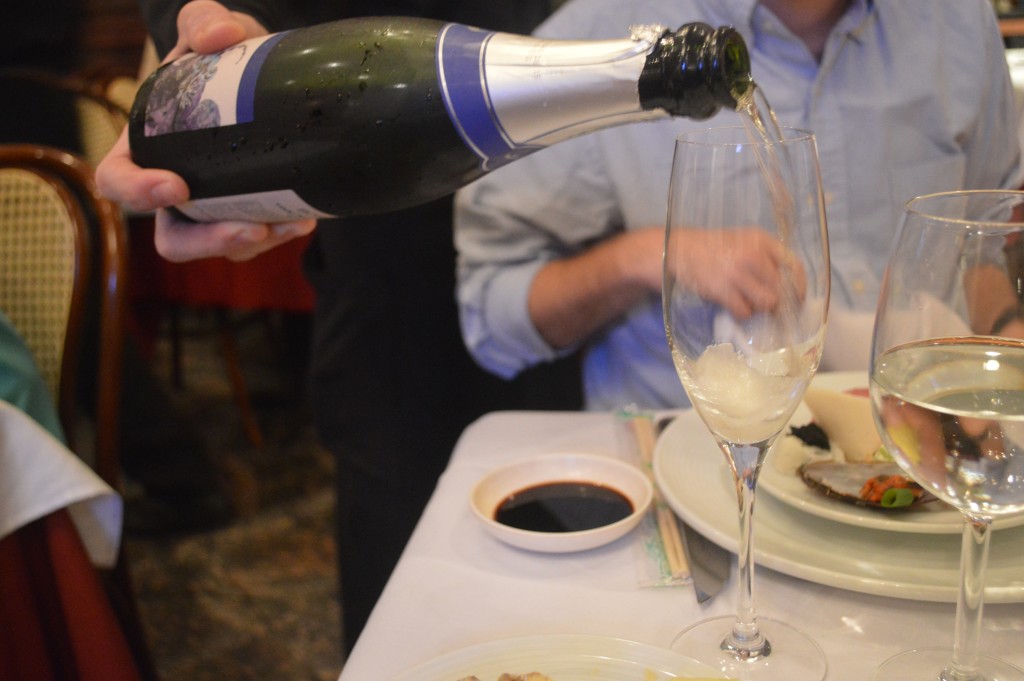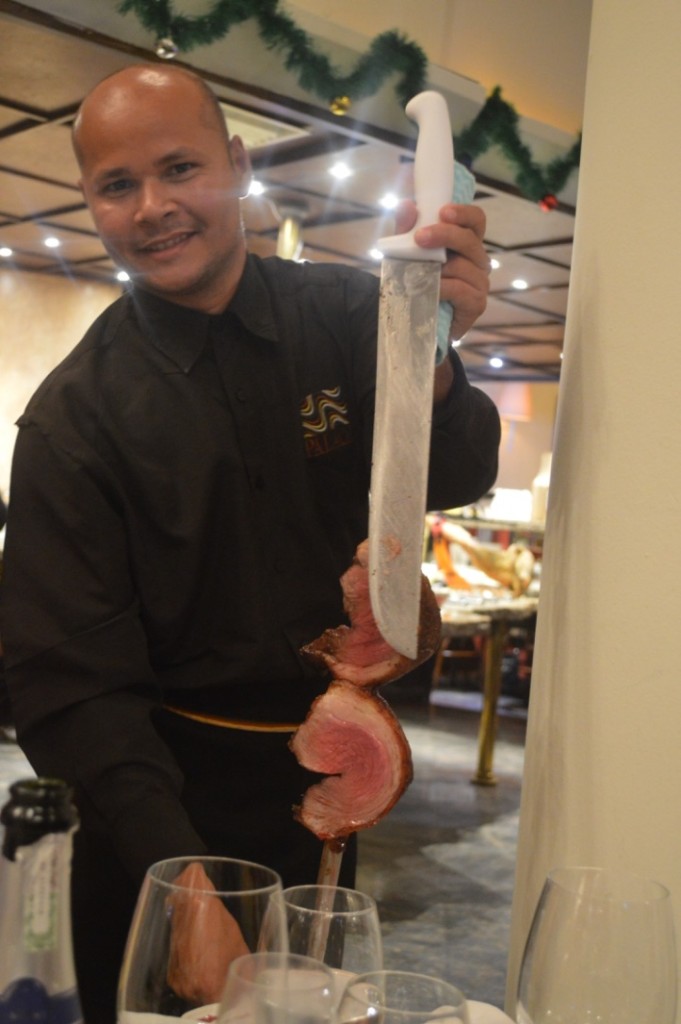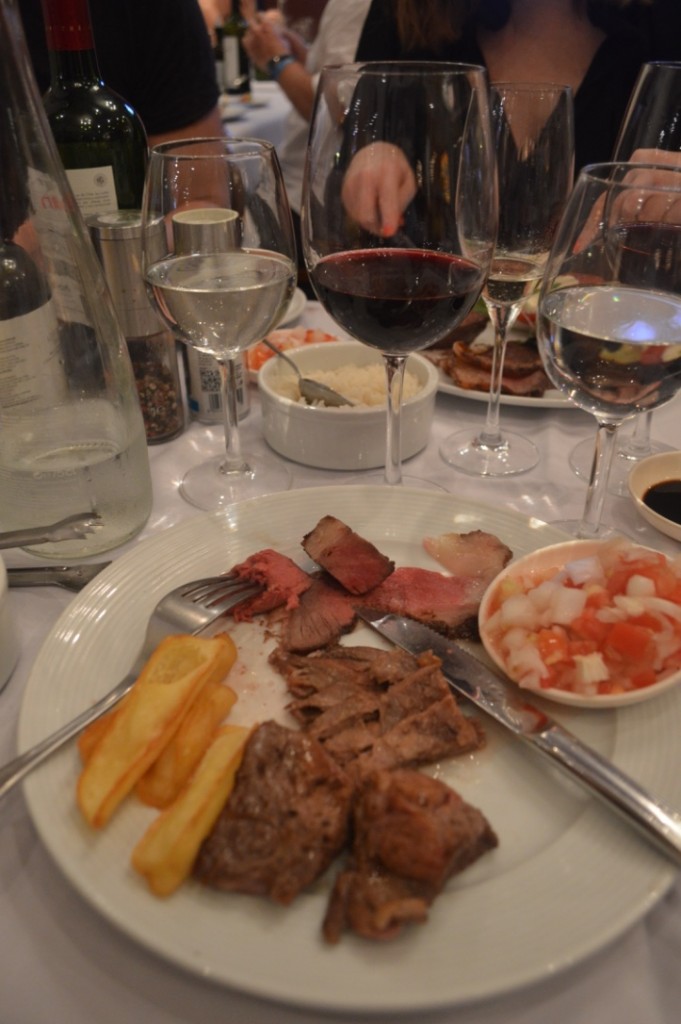 One of the best meals of the entire South America trip was at Churrascaria Palace. A "churrascaria" is a restaurant serving grilled meat, usually offering as much as one can eat with waiters moving around the restaurant with the skewers, slicing meat onto the guest's plate. Churrascaria Palace offered a really nice churrasco with an initial buffet of starters such as high quality cold cuts, fresh oysters, cheeses, nuts, salad and similar. After the starters the churrasco followed. We had tenderloin, fillet mignon, chorizo, lamb, chicken, chicken hearts, ribs, grilled cheese and more. Everything was really delicious and we basically rolled out after finishing. No desserts were tried.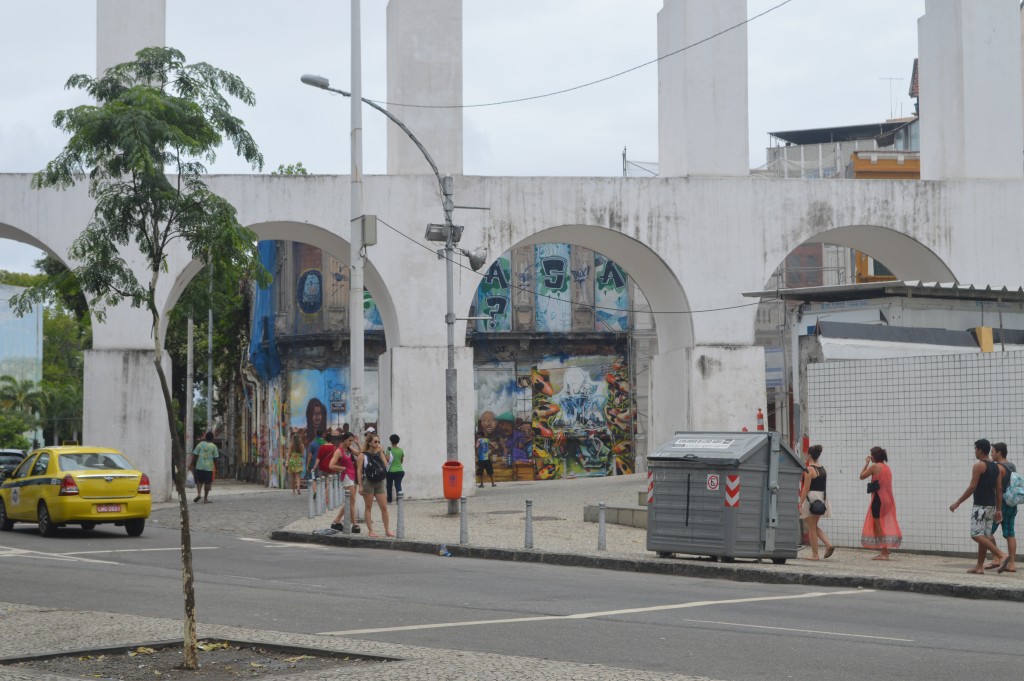 The following day we went on a food tour that we found on TripAdvisor. The tour company is called Eat Rio and the idea is tours that get you to know Rio by "strolling along the streets, eating the food and rubbing shoulders with the locals".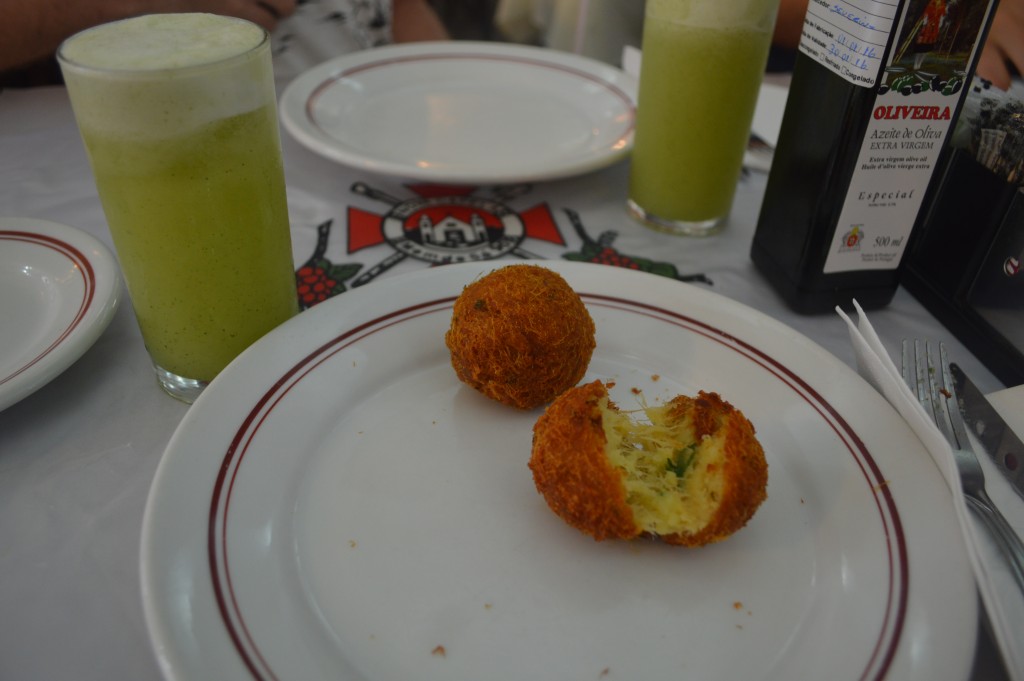 First stop was at Nova Capela in the Lapa area of Rio. We had actually visited Lapa the night before to check out the famous nightlife, and it was fun to be back during day time when it was much calmer (and you actually paid attention to the buildings and not just the party crowds). Anyway, at Nova Capela we had some delicious fruit juice that I of course forgot what it was, and "Bolitas de Bacalao" deep-fried cod croquettes that was really, really good.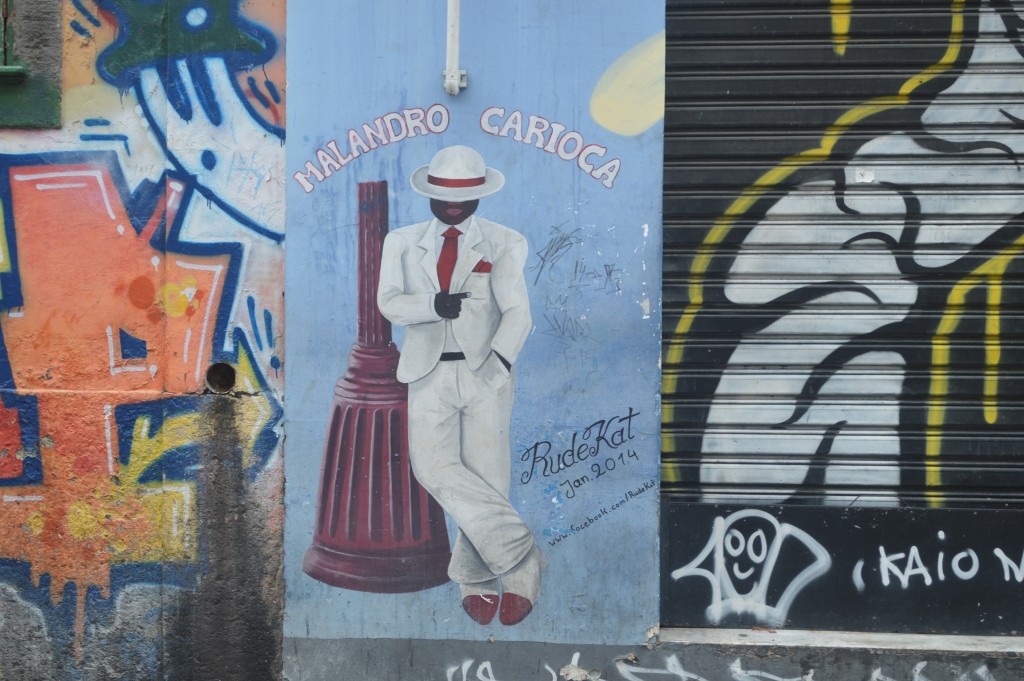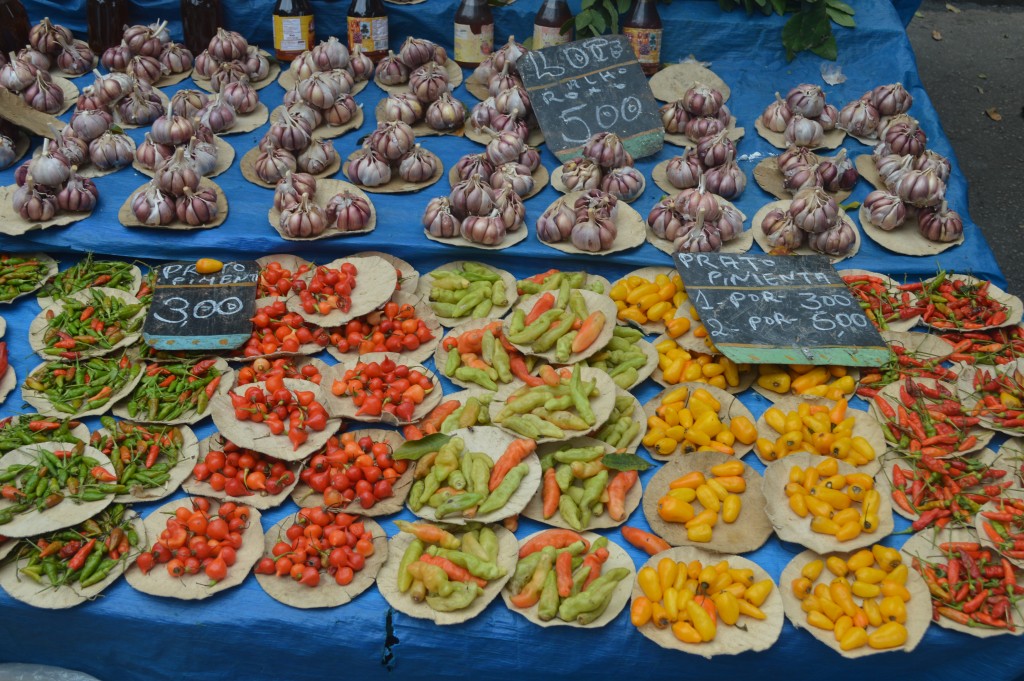 A stop at the fruit and vegetable market in Gloria neighbourhood.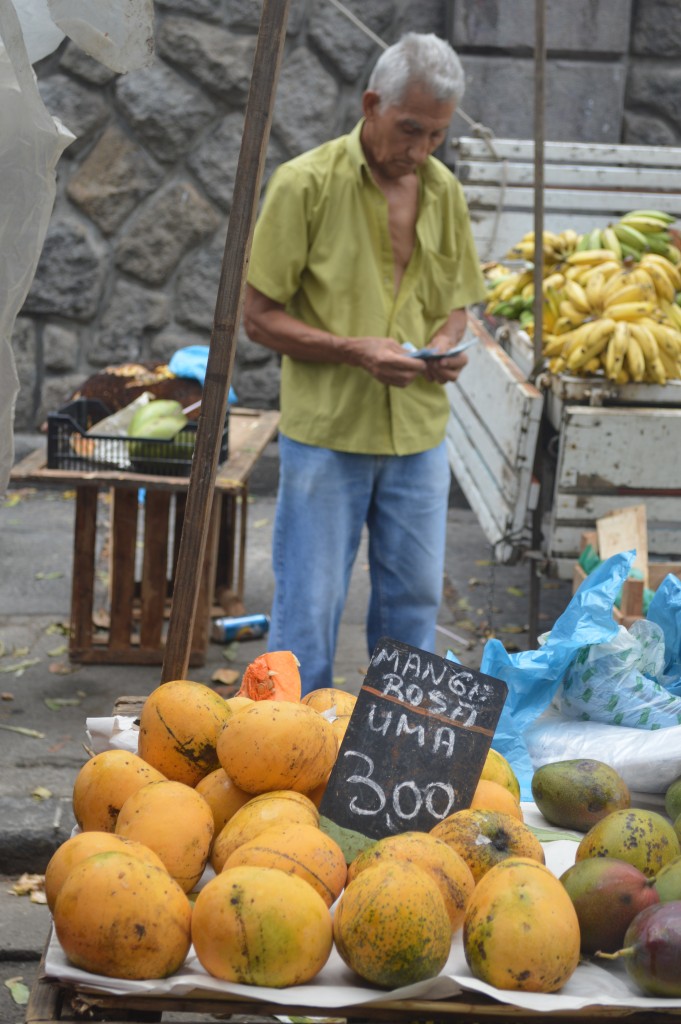 Some amazing mango was had at the market.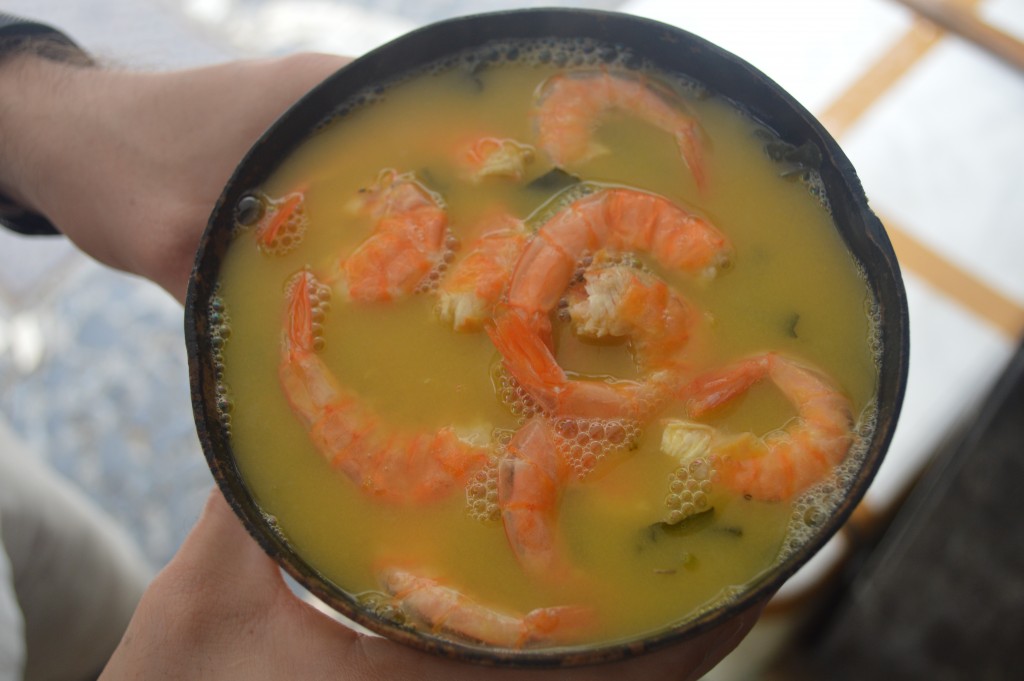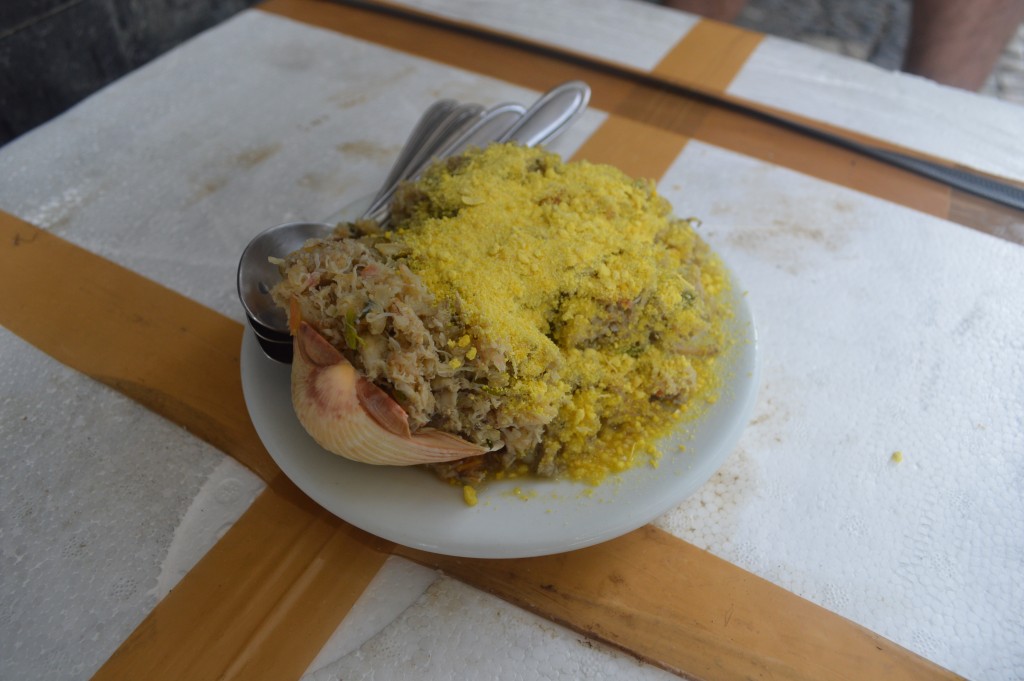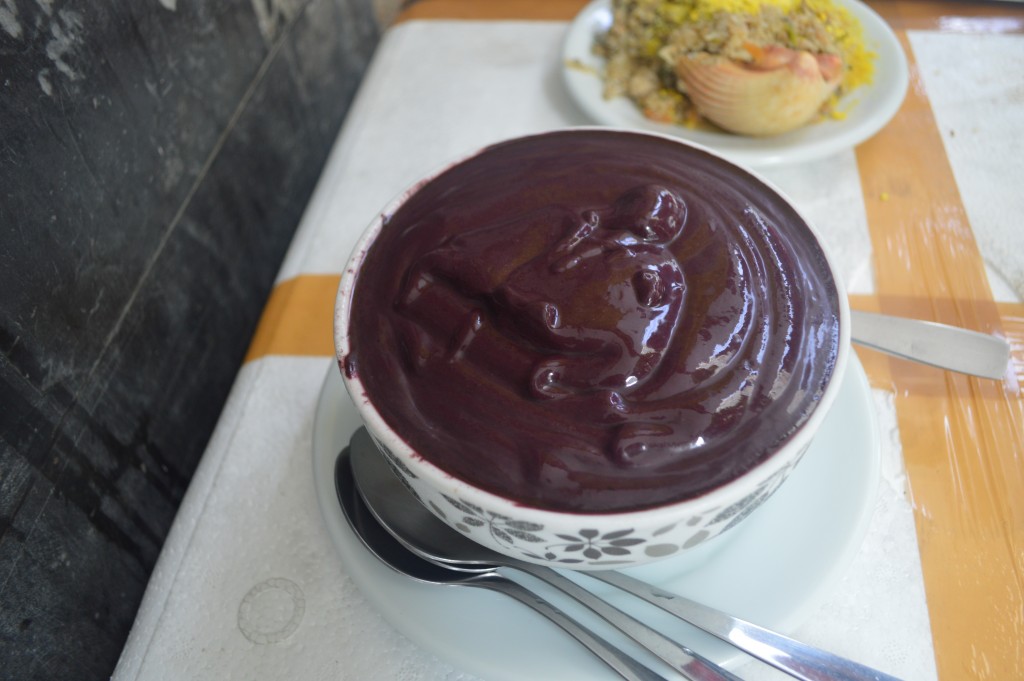 Then we went on to "Tacaca do Norte", an Amazonian restaurant, where we had Amazonian soup with salty prawns and jambú (a numbing Amazonian plant) in a slightly tart broth. The cool thing with the jambú was that it was mildly narcotic, numbing our lips and changing flavors. The result was that the accompanying Amazonian Cerpa beer tasted salty. Very cool. If you had "Kava" in the South Pacific, this was similar. We also tried a tasty crab dish as well as a proper Acai bowl.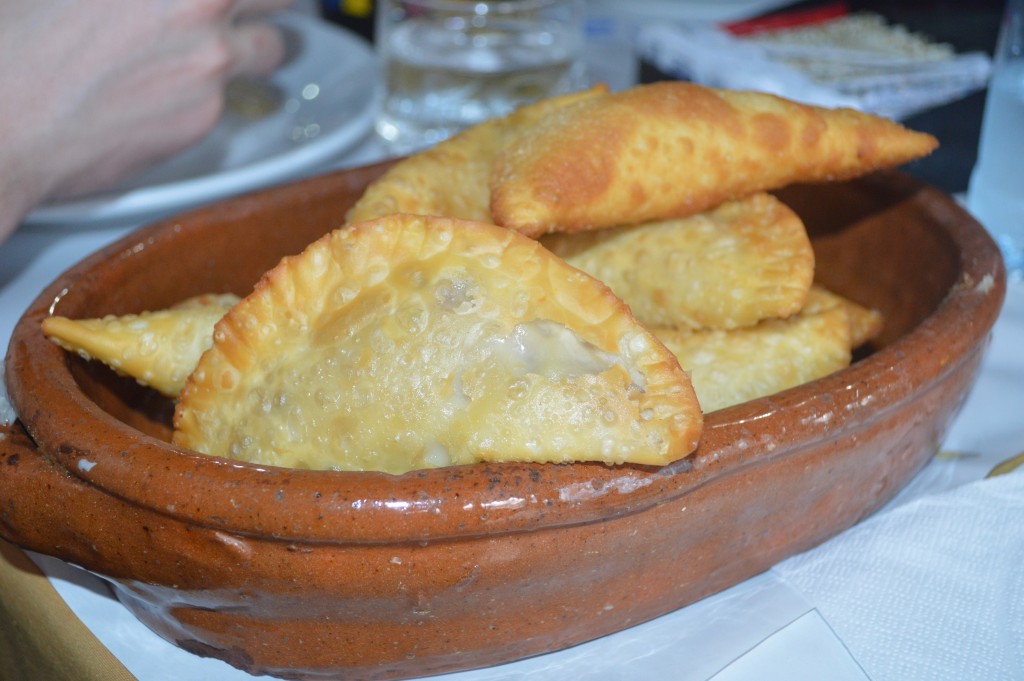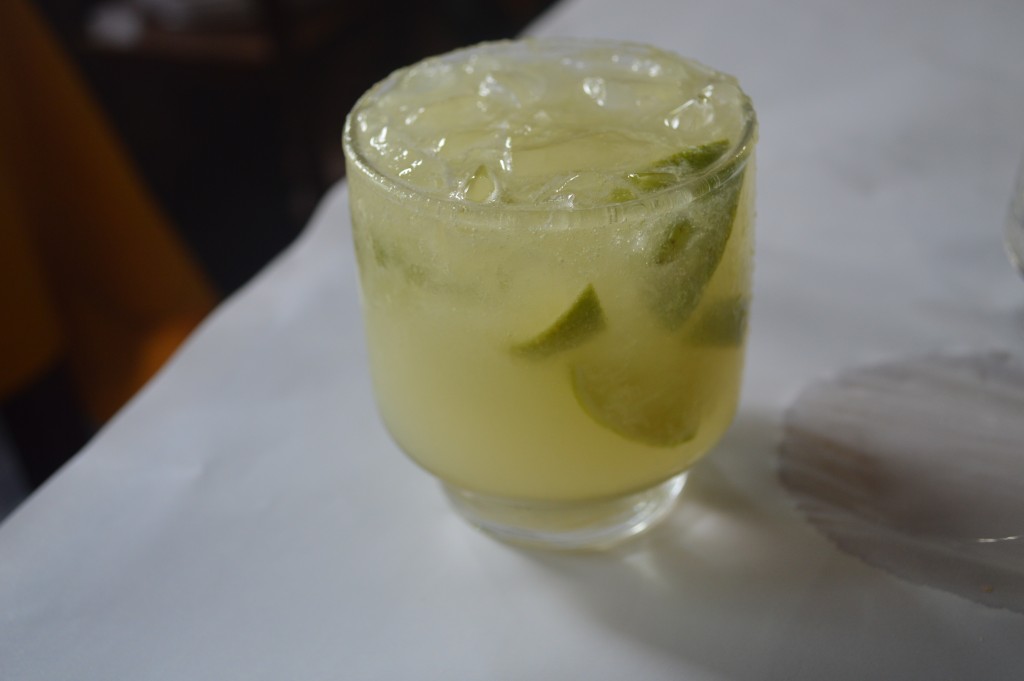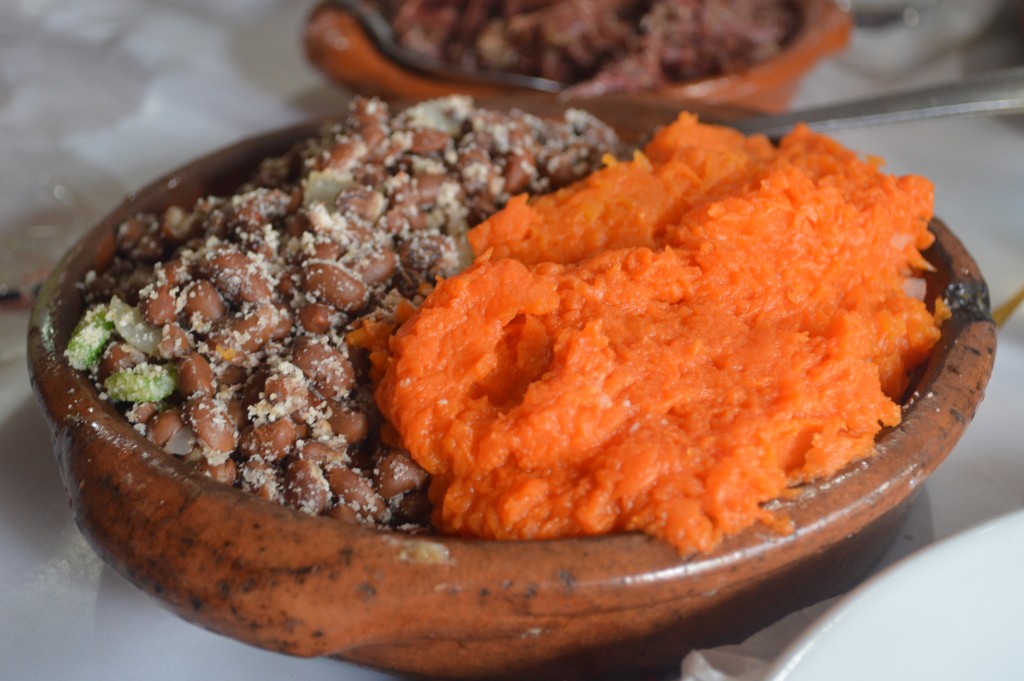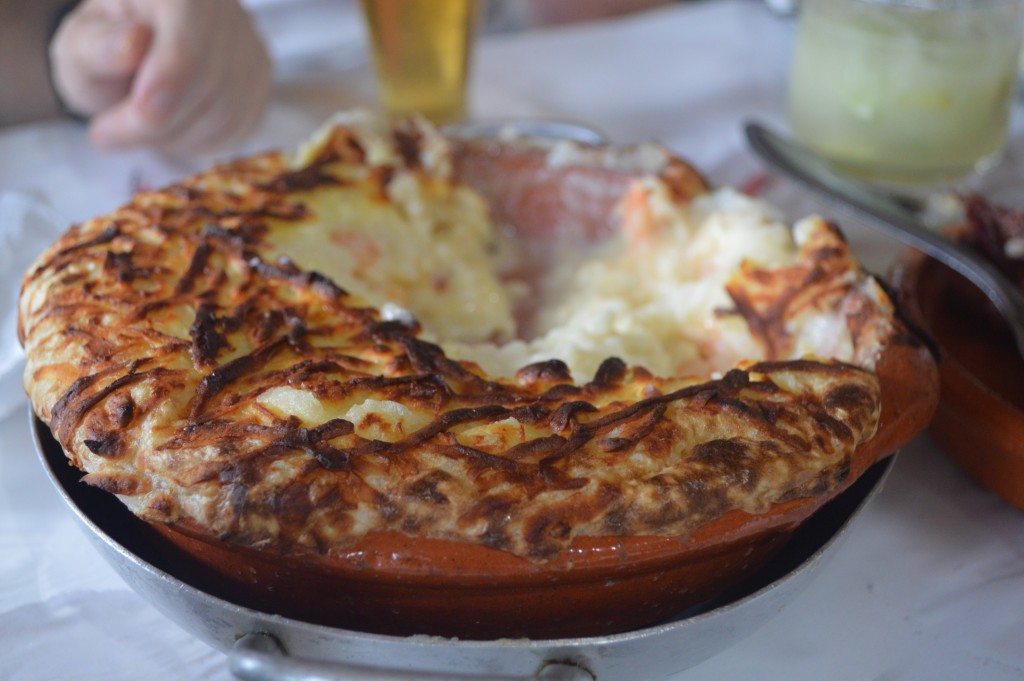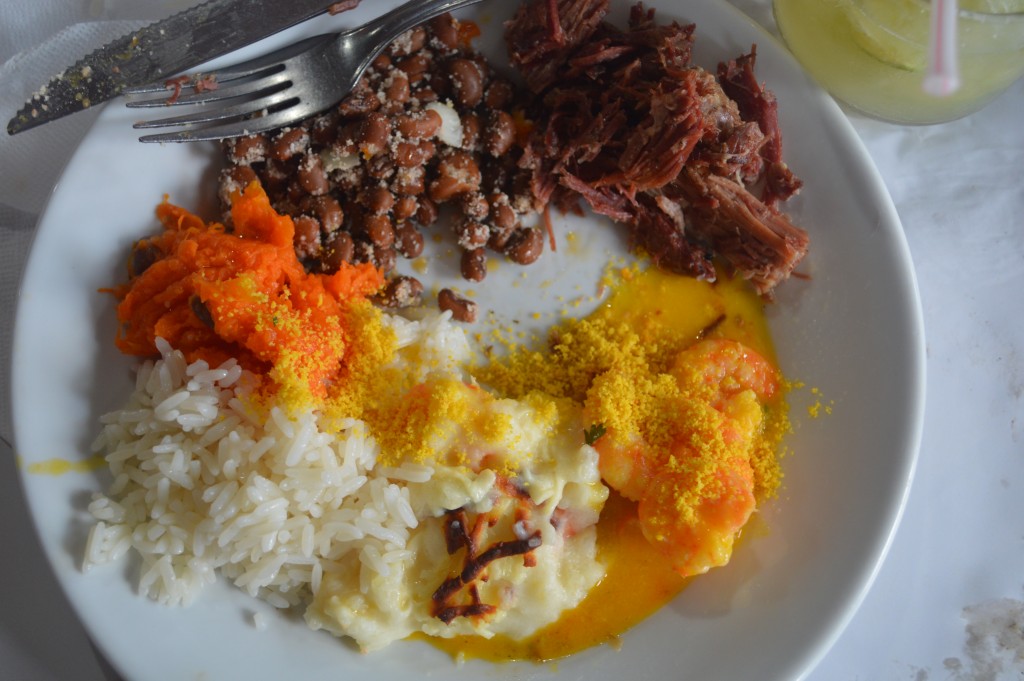 The final stop on the tour was Severyna de Laranjeiras where we had a couple of (delicious) dishes as well as drinks. We tried delicious pastels (the Brazilian version of empanadas) which is deep-fried and filled with everything from prawns, to meat or cheese. The ones at Severyna was amazing, especially dipped in chilli sauce. We also had baked prawns, prawn stew, slow cooked meat, pumpkin, black beans and finally a splash of clarified butter to make everything extra delicious. A couple of fruits from the fruit market was also used to make passion fruit caipirinhas. A very delicious end to a great tour.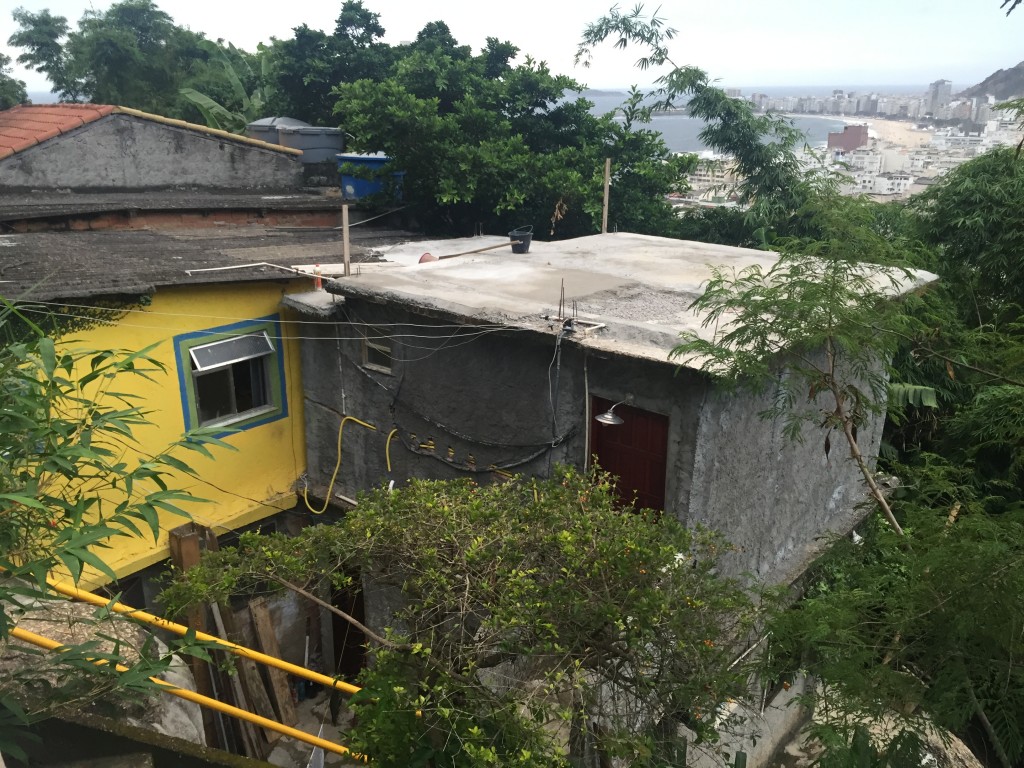 After food tour-visit to the favela Babilonia and the bar "Estrelas da Babilonia". The visit featured an initial climb into the favela by motorbike taxis and then a walk following the stars on the ground showing the path to the bar. It was slightly tricky but we were rewarded with great views over Rio de Janeiro as well as cold beer. On the return trip down we walked.
Rio – what a great city
As most people, I have read about violence and crime in Rio, and in the beginning we were very careful with hiding our cellphones and leaving our camera at the hotel during night time. But we felt safe pretty much all of the time and had no trouble what so ever. Police and security presence were high in most areas we went to. Of course though, you need to be aware of your surroundings and you should not flash expensive phones etc since there is definitely crime happening although we weren't affected. But we really enjoyed our visit to Rio de Janeiro with its friendly inhabitants, great scenery and fantastic food.