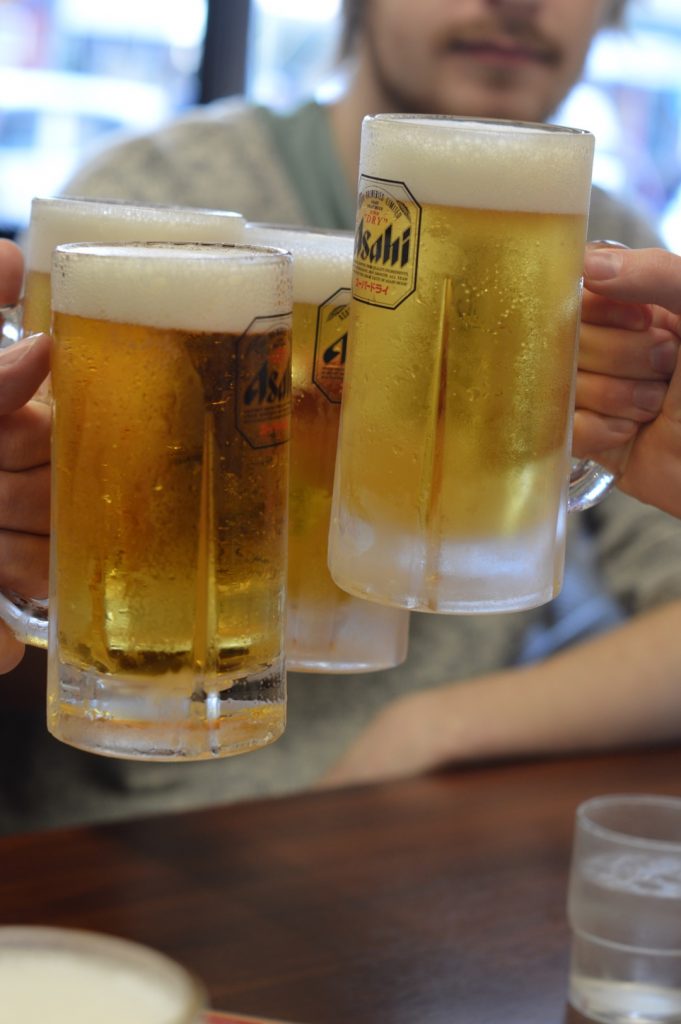 After finding our Air Bnb accomodation, food was on our minds. After some searching, our first meal in Kyoto was a delicious bowl of ramen at Kairikiya in central Kyoto. The place is part of a chain spread over Japan. We had a bowl of miso ramen, karaage (Japanese fried chicken) and fried gyoza (dumplings). Everything was very delicious and was celebratory washed down with an ice cold glass of Japanese beer. A very nice thing in Japan is that the beer always during our trip came in frosted glasses.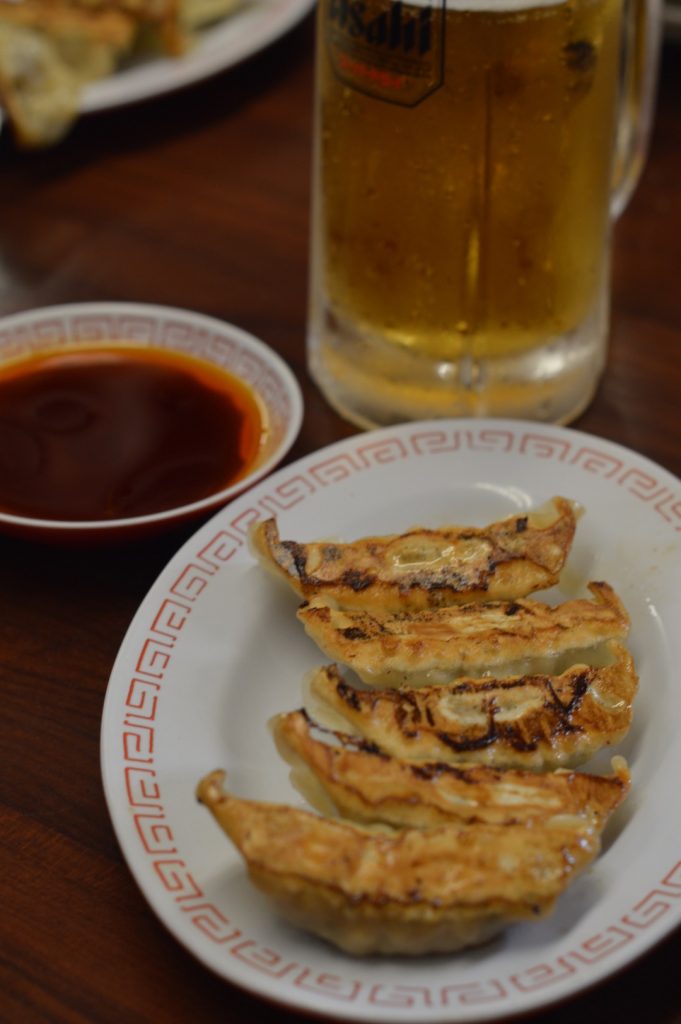 Delicious gyoza served on the side.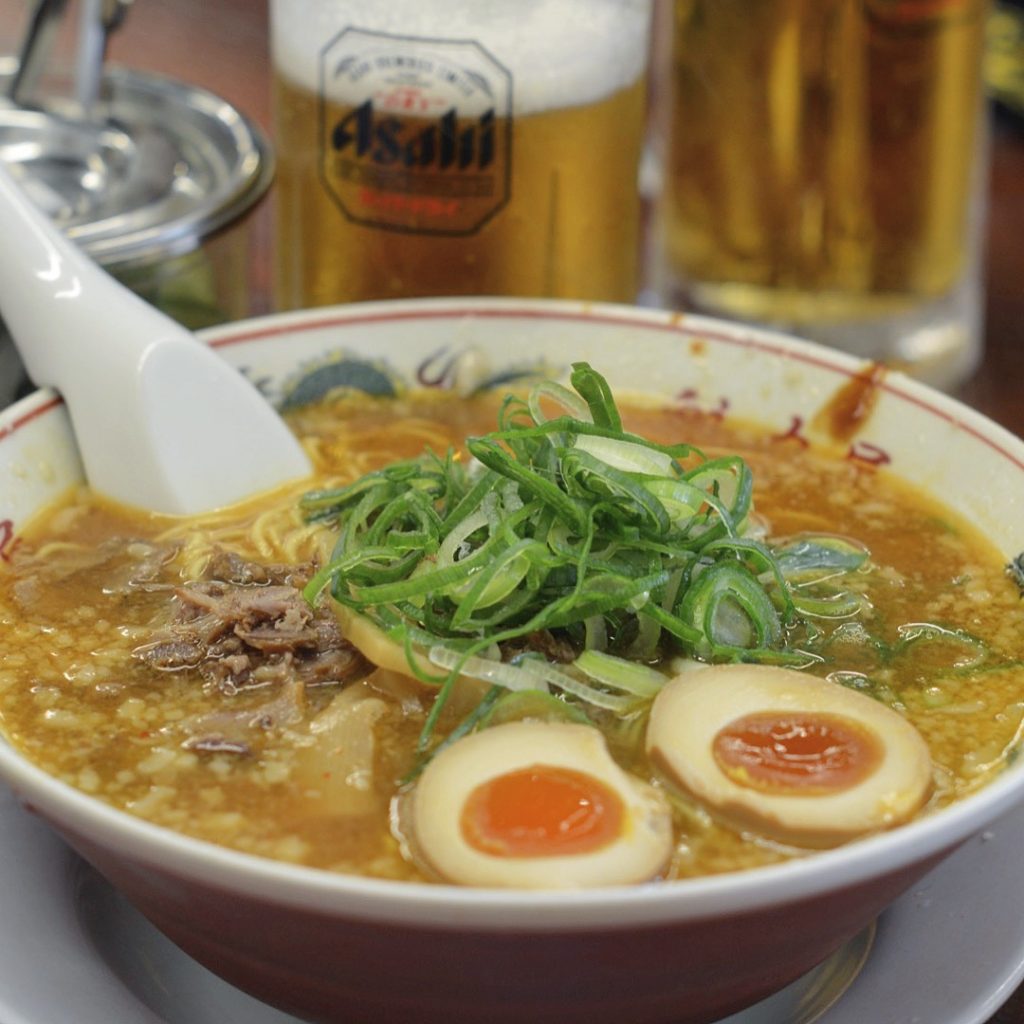 Miso ramen with pork, green onion and perfectly cooked creamy eggs. Delicious.
Kairikiya's ramen was maybe not the best I've ever had (I will post about that one soon), but nevertheless a really tasty ramen. We went for lunch, and the place was almost full so we were not alone in enjoying the place.
Price and place
Located in central Kyoto. Prices were quite low. Around 1000 jpy per person for a ramen bowl, a couple of shared sidedishes and a beer.
Click here for website with menu (in English).