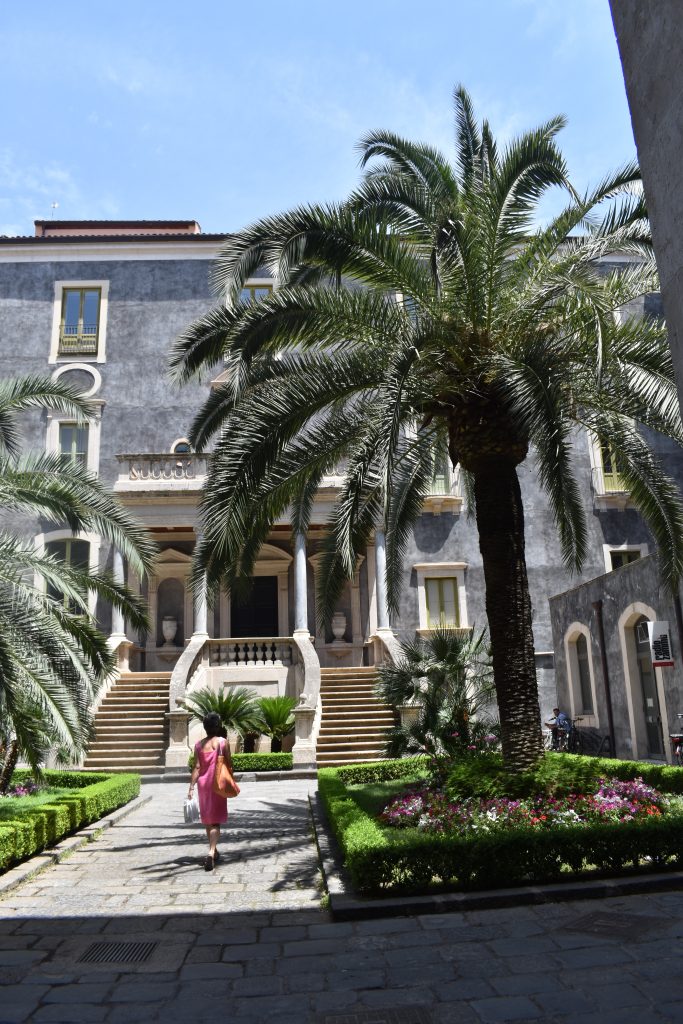 After pretty much exactly 24 hour hours in the Sicilian city of Catania, it was time to hit the road again. This was the last major part of the trip, and while the headline says train, this final leg of the Stockholm-Malta by train trip was actually done by bus and ferry.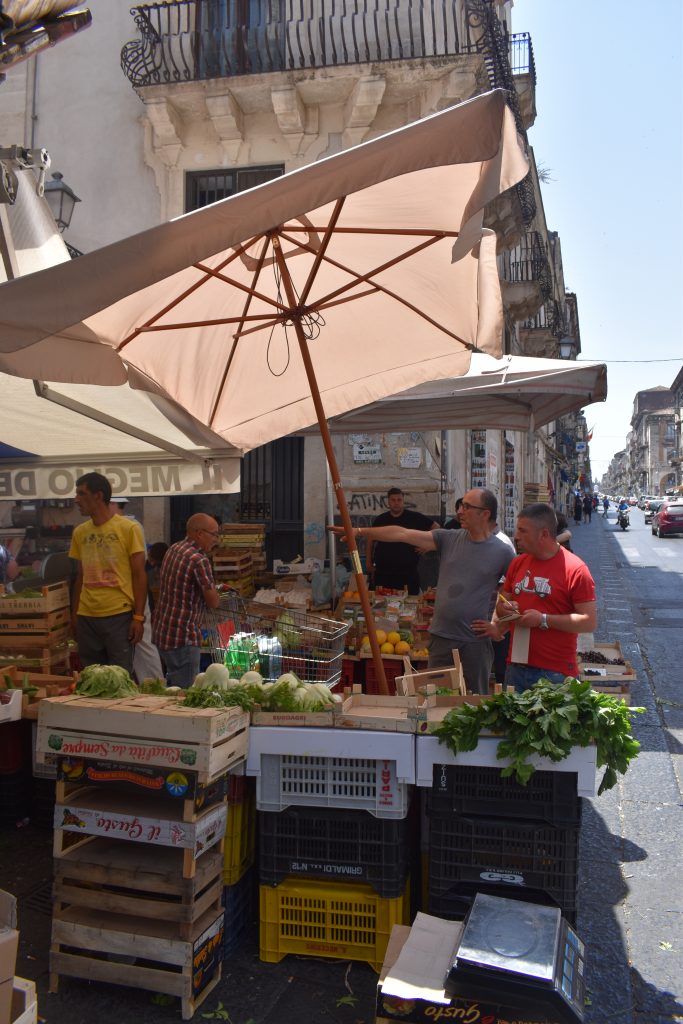 We checked out from our hotel in Catania and walked down to the harbour, which took about 20 or so minutes. We errounously entered from a side street and spent some time trying to find the Virtu Ferries office in the Complesso Vecchia Dogana complex, where you check in for the bus that takes you to Pozzallo Port from where the actual ferry leaves. We asked in another ferry company's office and they pointed us in the right direction. Our mistake was that we did not enter the building from the main entrance, but instead followed Google Maps directions to the Vecchia Dogana building, it looked much easier to enter from the main entrace, we realised too late. 🙂
Bus from Catania to Pozzallo
Check in time was 1 hour before the bus' departure and was quite easy. We showed our passports and a print out of our booking confirmation to the staff members in the tiny Virtu Ferries office. They handed us boarding cards and told us that the bus would arrive 1 hour before departure and that we could leave our bags at that time and then could board the bus 30 minutes before departure. The bus left from just outside the building and arrived promptly one hour before departure. The driver just left though, probably to take a break or similar, so no leaving bags in the bus. He returned with one of the check in girls who seemed to tell him off 30 minutes before departure, and we finally got in our seats. The bus ride went smoothly, and we arrived Pozzallo about 15 minutes ahead of schedule.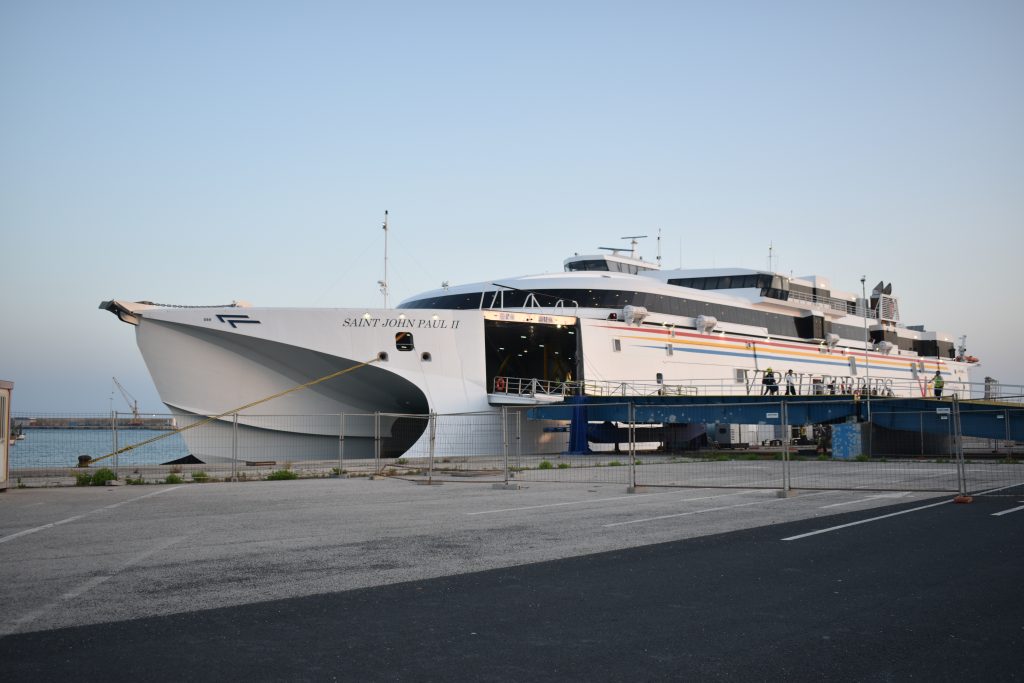 Pozzallo, Sicily to Valletta, Malta in Virtu Ferries Club Class
After jumping off the bus, we took our bags and just followed signs and after a short walk reached a security check. We had paid extra for Club Class, which entitled us to priority boarding. We were first in line, and were let on immediately after clearing security. Club Class means that you have access to the onboard lounge with its own bar/cafe up a set of stairs. The boat which we were on, The Saint John Paul II, felt super new and modern, and both the common areas as well as the Club Class lounge looked great. There were nice leather lounge chairs and plenty of seating. Flat screen tvs showed information and destination information. Upon arriving we were also handed a complimentary glass of orange juice, and there were small nibbles such as olives, chips and nuts that you could have for free.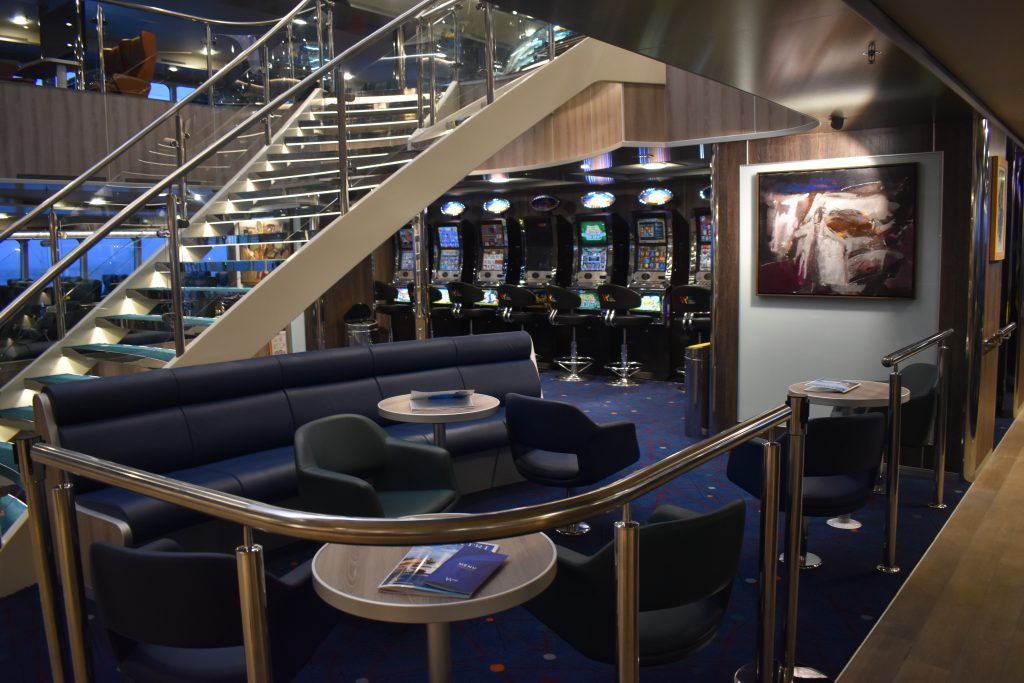 We had not have any dinner so we bought some food and drinks, note that credit card only works as long as internet signal works (which is not that long). We had a quite small amount of cash, and we barely could pay for a second round of drinks an hour or so into the trip.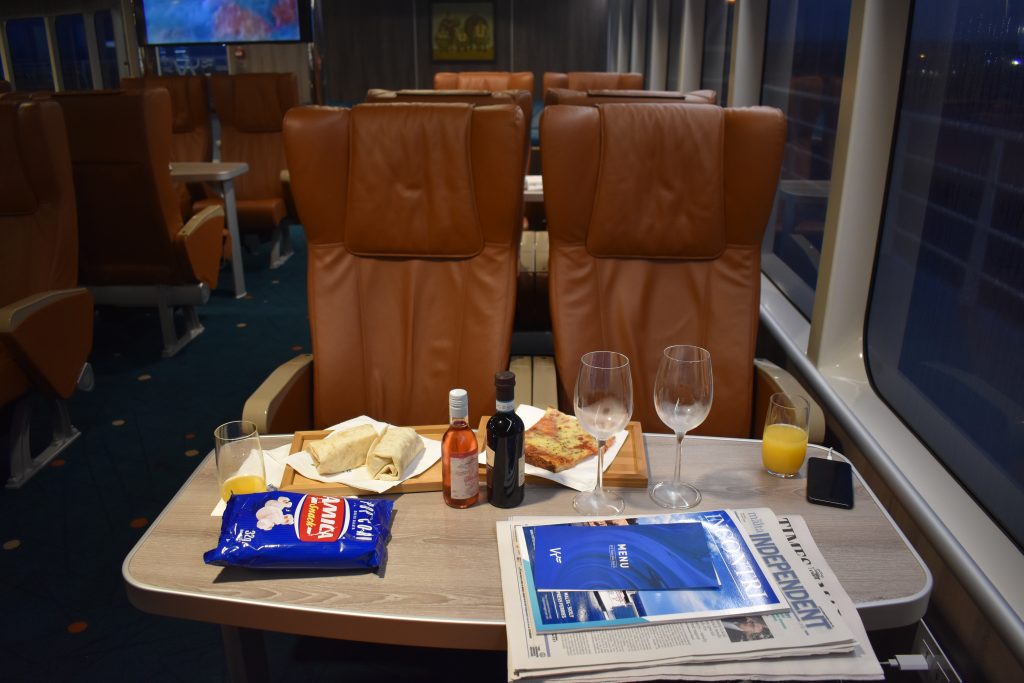 We had a pizza, which came fresh from a bakery it seemed, it looked quite nice, and was sold per slice. I can't remember exact price, but it was probably around €4-5, wine was priced similarly. It wasn't many people that took the evening ferry, so it was a lot of space in the club lounge. The lounge also has its own sun deck which probably is really nice during the day time crossings. We also took a walk on the 2nd class deck and had a look into the shop which had a small "duty free" kind of assortment of snacks, sun glasses and I think there was wine as well.
Just 1 hour and 35 minutes after leaving Sicily we got reception back on our phones and shortly we entered Valletta's harbour. The city is beautiful and it was especially cool arriving at night. I have arrived Malta once before with a cruise ship during daytime which also is a fantastic experience.
We had priority departure and was off the ship a few minutes after arriving. We had booked a transfer through our hotel in Valletta, and those who had prior arrangements could leave straight to the pick up zone, without even entering the ferry terminal. Super convenient.
All in all I was surprised how smooth everything worked out, and especially the state of the ferry. It was really comfortable for the 1,45 hour trip, and the extra €20 or so felt definitely worth the perks priority boarding and disembarkation; and the relaxing lounge area onboard.