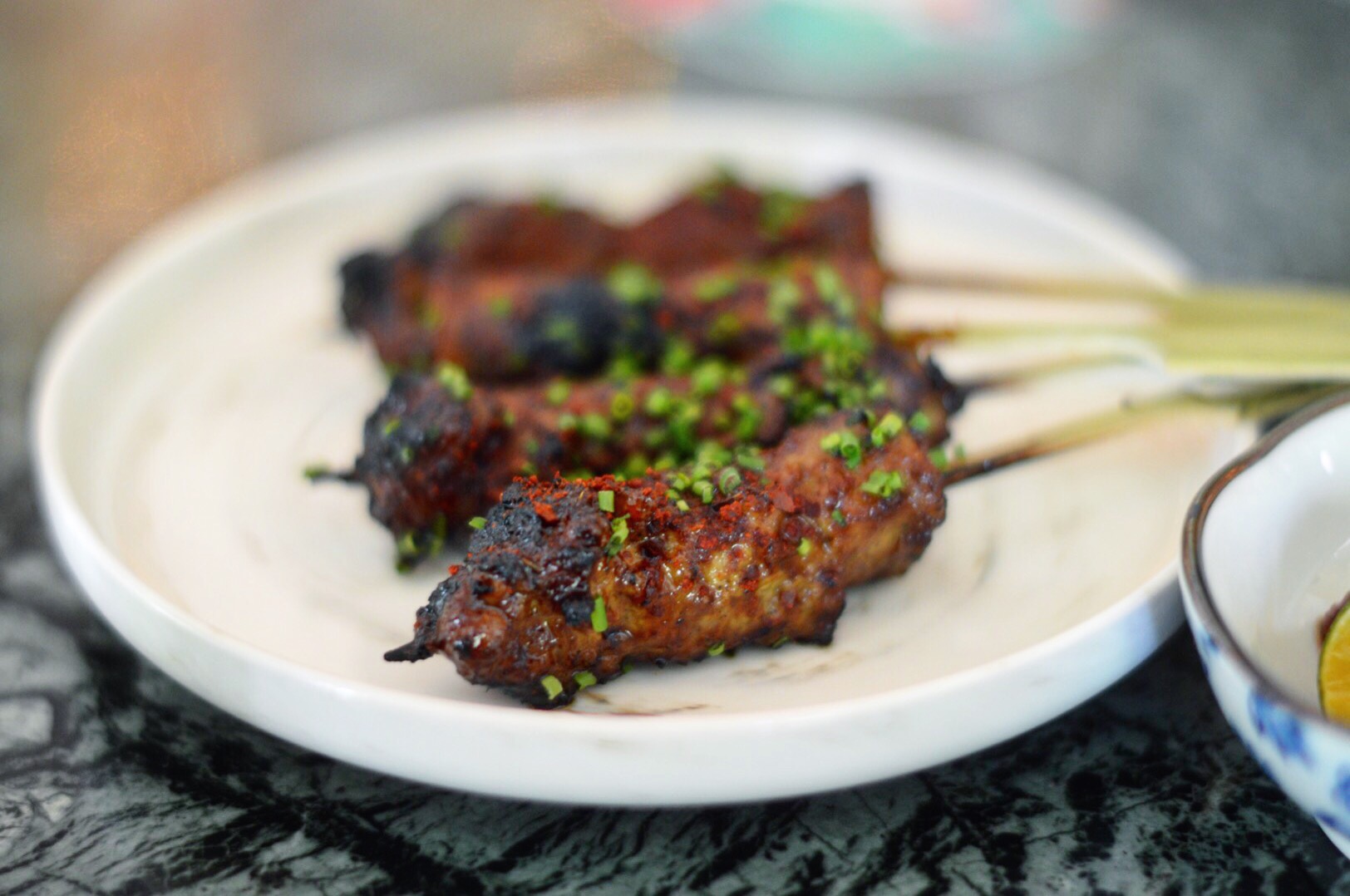 Before leaving for Singapore, I read at several places about a restaurant called Candlenut that serves Peranakan style food, sort of meaning Singaporean/Malay and some extent Indonesian food influenced and fusioned with the food of Chinese migrants. Straits-Chinese Candlenut themselves call it. They also have a Michelin star, naturally I had to pay Candlenut a visit.
As the headline implies, we went for lunch. To start we ordered their pork neck satay that came without any peanut sauce or similar. We ordered their housemade spicy sambal to have something to dip in though.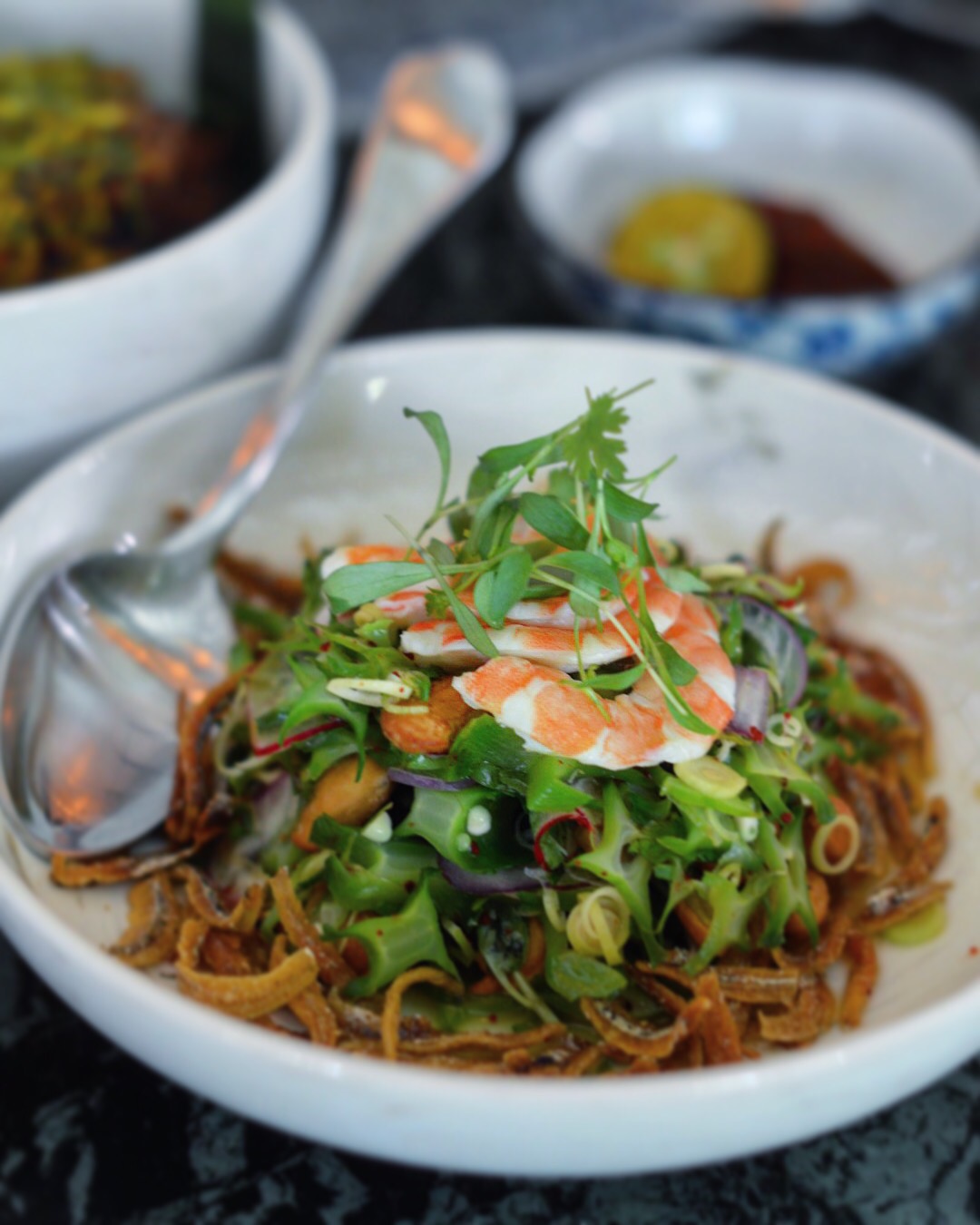 Next up was a delicious fresh, sweet, salt and sour crunchy salad with wing beans, fresh prawns, cashew nuts, lemongrass, kalamansi lime and baby radishes.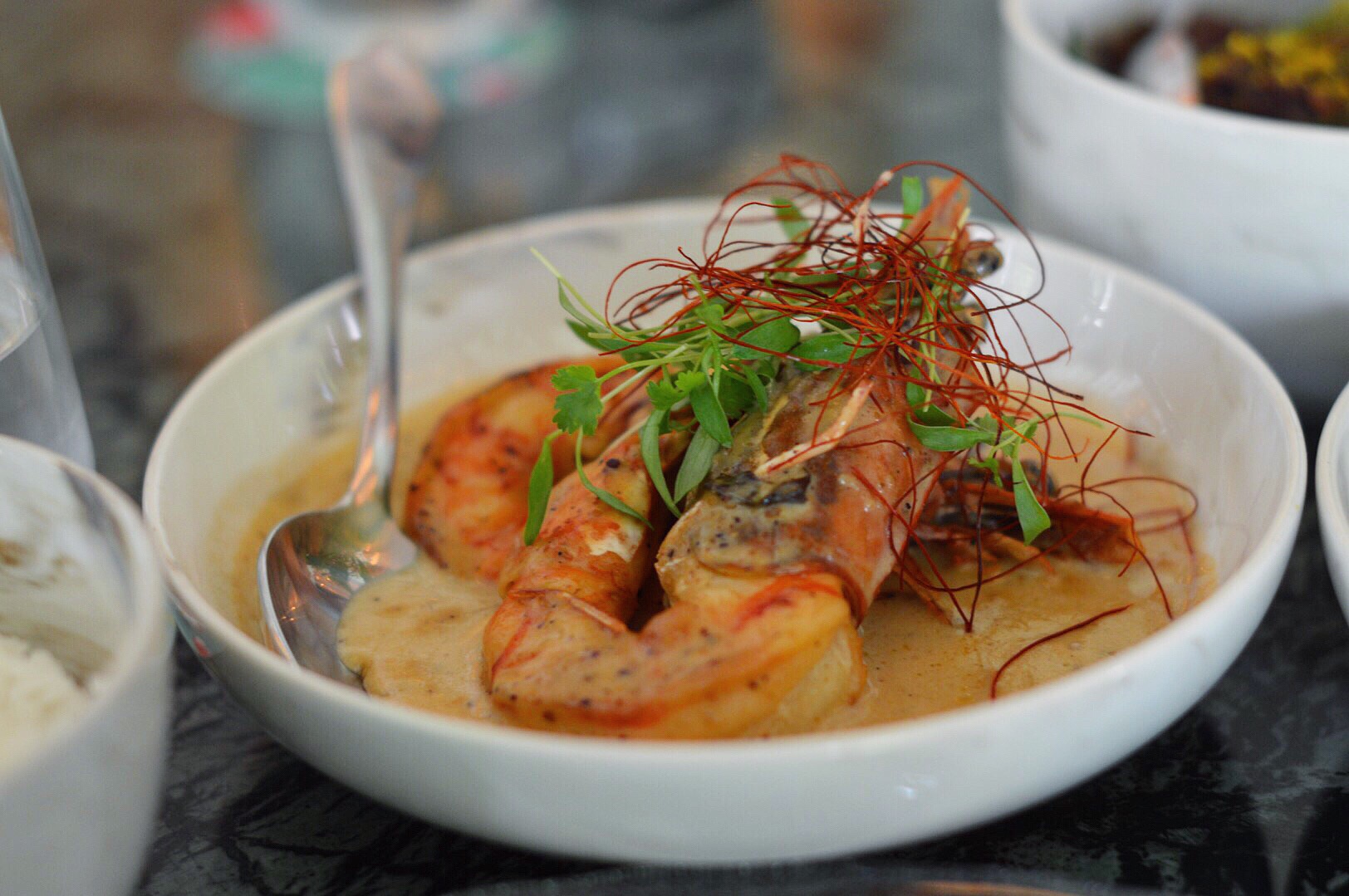 King Tiger prawns in a 'gula melaka" coconut sauce with lemongrass and Thai basil. Giant juicy prawns and the most intense coconut flavour I've ever experienced. Totally delicious.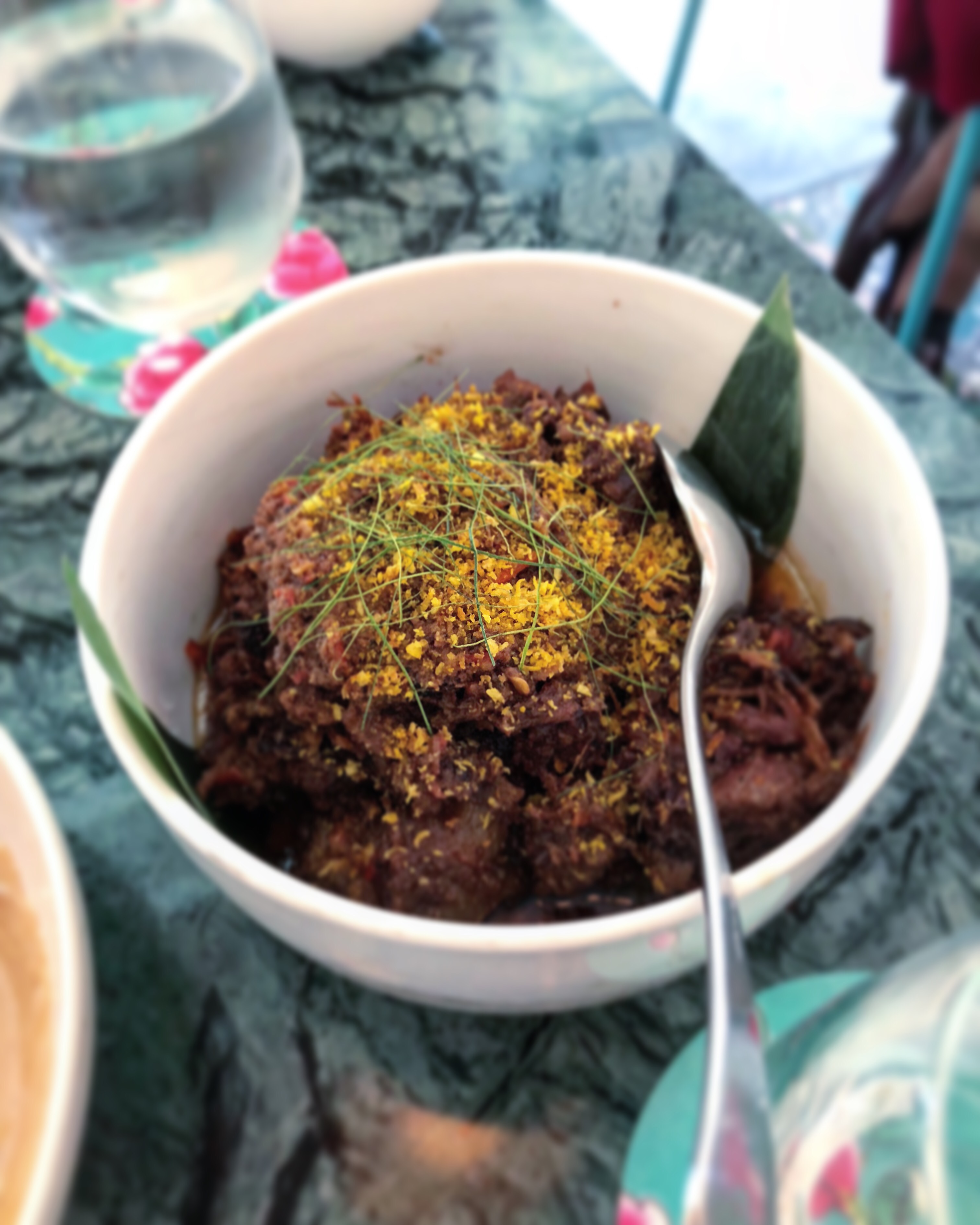 Rendang, or sort of a dry Indonesian curry, I've tried in both Indonesia and actually also at home trying to recreate our vacation favourite. It is a bit like pulled beef, to draw a similarity to a Western dish but with quite complex flavours of different spices cooked into the meat for many hours. Candlenut's version with Wagyu beef ribs was very rich, for me almost too rich. But still very good flavour wise.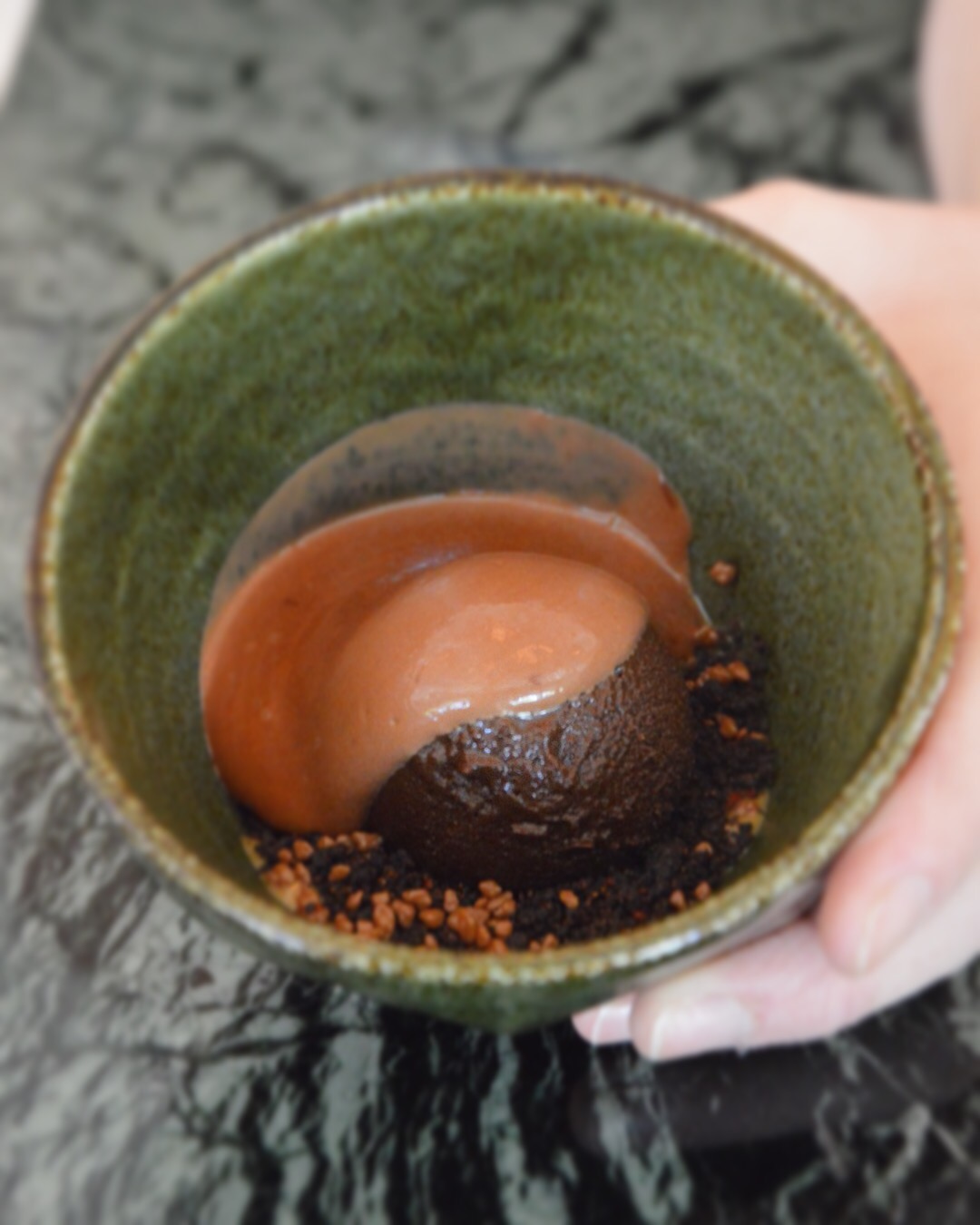 Last but not least, the buah keluak dessert that apparently is one of Candlenut's signature dishes. Buah keluak is a nut from the kepayang tree and is in this dish made into a quite bitter cocoa-y ice cream. With it comes Valrhona chocolate, chilli and a warm chocolate espuma. I read a few reviews of this dessert and many did not like it. I did though. Actually, I really liked it, almost really, really liked it. A really cool way of showcasing a unfamiliar (to the Western palate at least).
What a lunch is all I can say to summarize our visit to Candlenut. Good efficient service; nice interior and ambiance, and of course great food.
Price
We paid roughly 140 SGD (including the ++) for food, a shared dessert and a cup of coffee each. We did only have tap water to drink, which was complimentary.