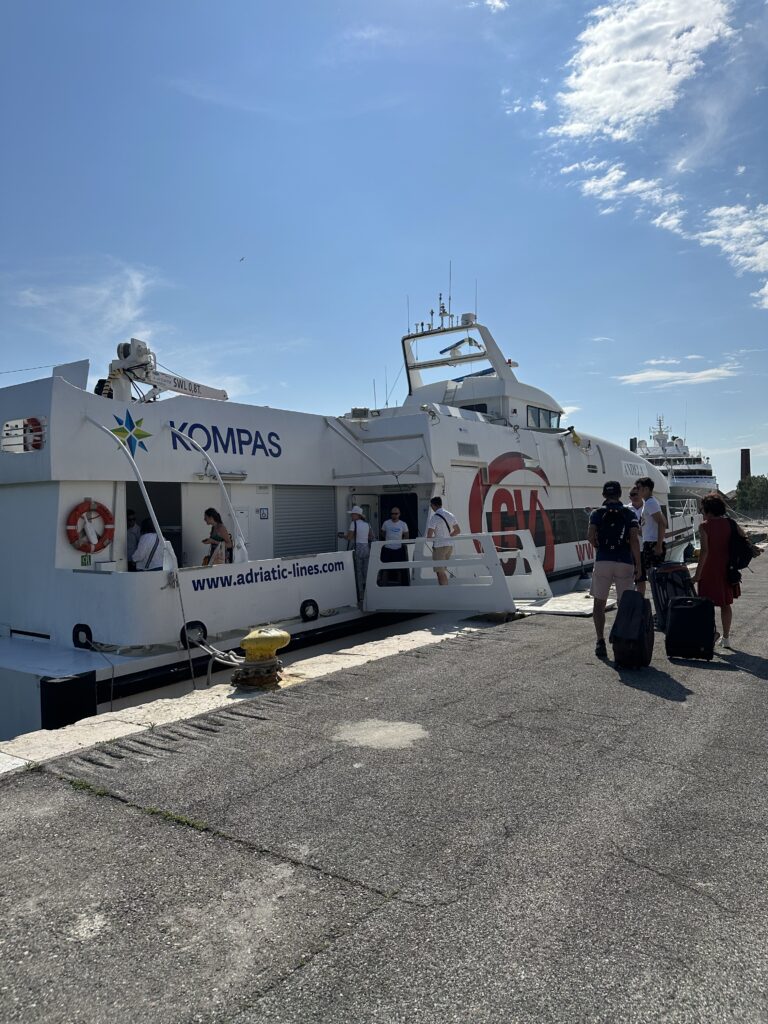 Well, I'm going to start by clarifying that the final part of the Stockholm to Croatia train trip did not involve an actual train. While it's indeed possible to backtrack from Venice to Austria and Slovenia and get to Croatia that way by rail, we opted for the faster route: by fast ferry across the Adriatic Sea straight from Venice to Pula in Croatia.
There are at least two different ferry companies as of Summer 2023 when we were traveling: Venezia Lines and Adriatic Lines by Kompas. We wanted to travel with Venezia Lines, but ended up with Adriatic Lines since they don't depart daily to all destinations, and we had locked in our hotel stays before booking ferry tickets. From our research we found that both ferry companies both seemed good enough, but my impression was that Venezia Lines generally got slightly better reviews and had nicer ferries.
Nevertheless, Adriatic Lines it was and our trip started with us catching the water bus from the stop next to the train station. The trip was quite quick and took us to Zattere from where we could walk to San Basilio ferry terminal from where our ferry, the Andela, would depart at 17:30 (5:30 p.m.)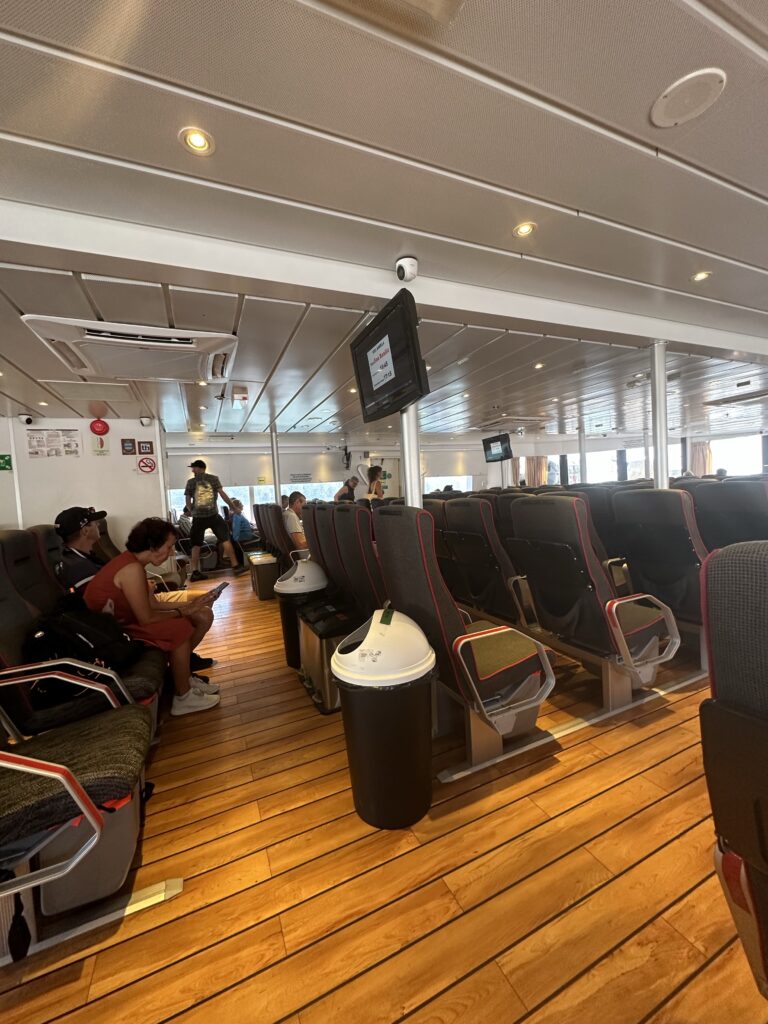 After checking in, we were told to wait a little while before boarding would commence. There are benches and a few vending machines, but apart from that there is not very much to do in the terminal. It did not matter too much for us though as we soon were told to head to the security control and then start to board our ferry.
The Andela was surprisingly modern and nice in my mind. Maybe I only read the negative reviews. There is only one class onboard with comfortable seating, a bar/café and also an outside deck where you could watch some really nice views of Venice from the sea, while we were crusing the lagoon. After reaching open sea and the ferry would speed up, everyone had to go inside again however.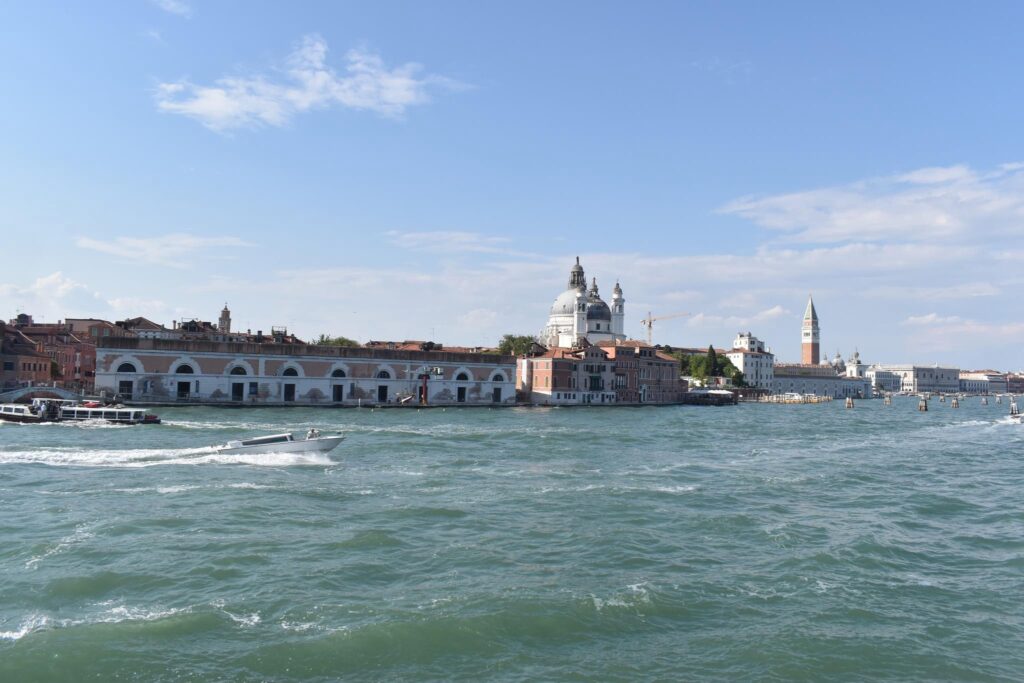 The trip takes about 3,5 hours, and there's not a whole lot to do while on the open sea. The phone signal/internet worked most of the way but dissappeared for a while as we were far from both the Italian and Croatian coast. We mostly just sat back, relaxed and watched the sea. Some people went to the small bar area, but most seemed to just sit back like us. It was a quite relaxing trip, and pretty much on time, 21:00/9 p.m. we arrived to a dark Pula. Disembarking was fast and as we had pre-booked a shuttle bus (you can do that at the same time as booking), we went to a bus, told a staff member our names and went on. We had booked transfer to Verudela, which is a collective stop for a couple of resorts at the Verudela Peninsula just outside the city of Pula. As the cost was just €6 per person, I thought it was very convenient as we arrived Pula quite late in the evening, and probably similar to what a taxi would've costed.
The total price for the entire trip from Venice to Pula, including our transfer and two large bags was €170. Not too bad given it was a quite smooth trip from start to finish with everything working quite well.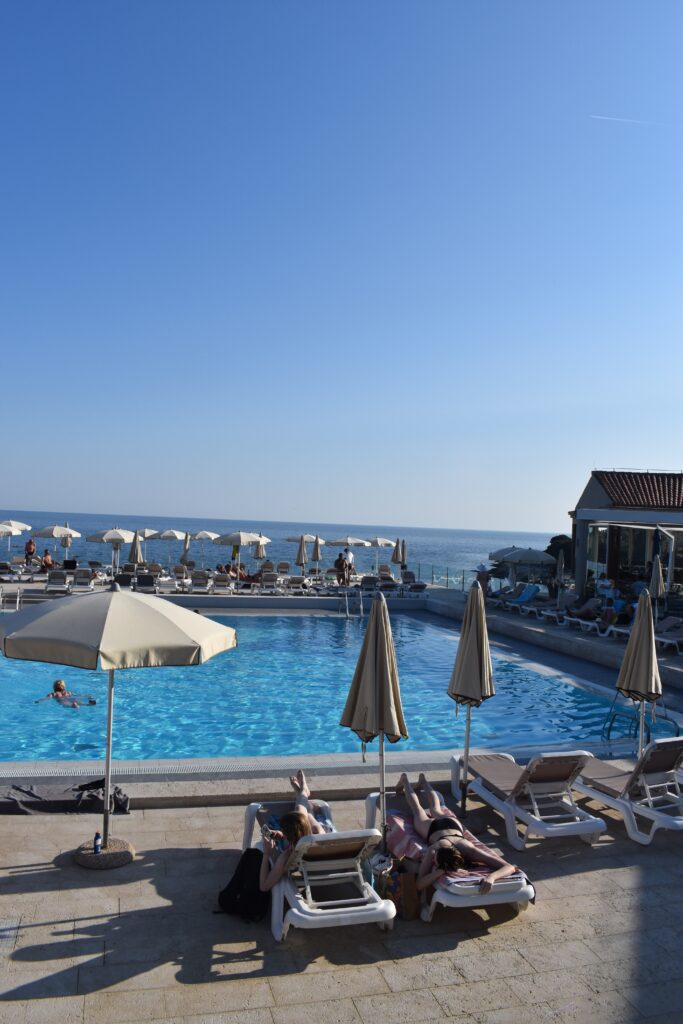 After two weeks of traveling through Europe it was now time for almost a week of poolside relaxing before traveling back home again. We stayed at the very nice Park Plaza Verudela which was sort of a combination between hotel rooms and holiday apartments with each room having an equipped small kitchen. The area has several restaurants, bars, a supermarket and swimming pools as well as beaches which was very relaxing. Some days we cooked ourselves but most days we went out trying the different restaurants in the area. Best was Bonaca, a dreamy fine dining sort of restaurant with fantastic views, great ambience and decent (but not amazing) food.