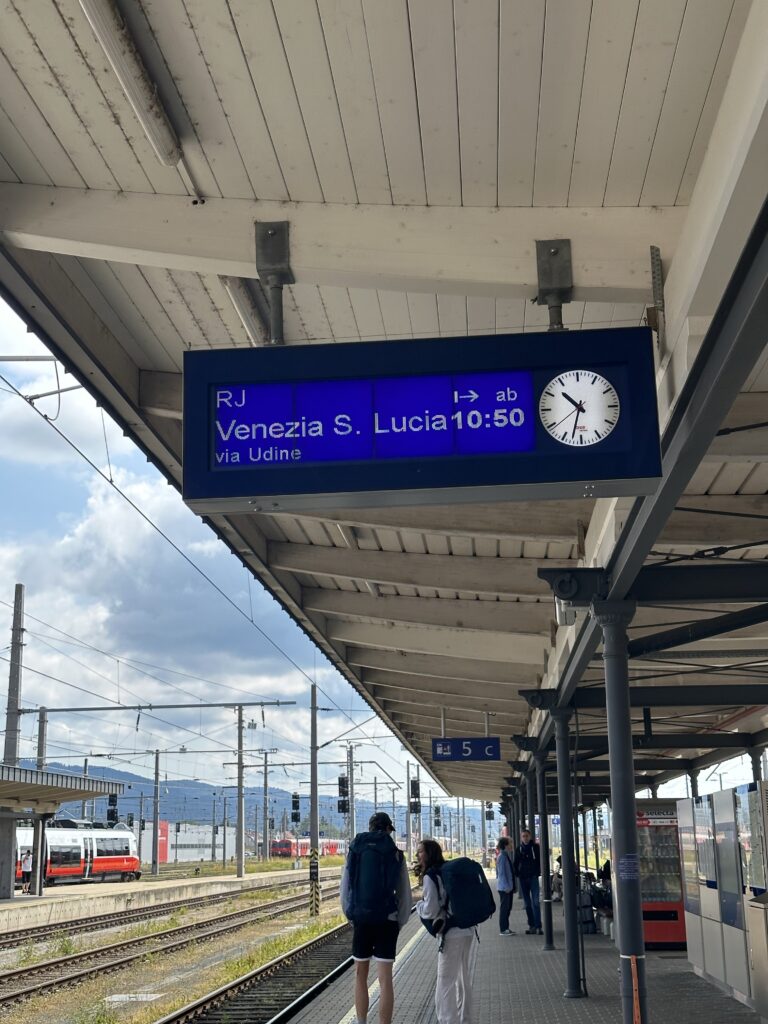 After a good nights sleep at the surprisingly nice and modern Harry's Home hotel we went over to Villach's station to see if we could find anything to eat as breakfast wasn't included in our room rate and the station seemingly had no lounge.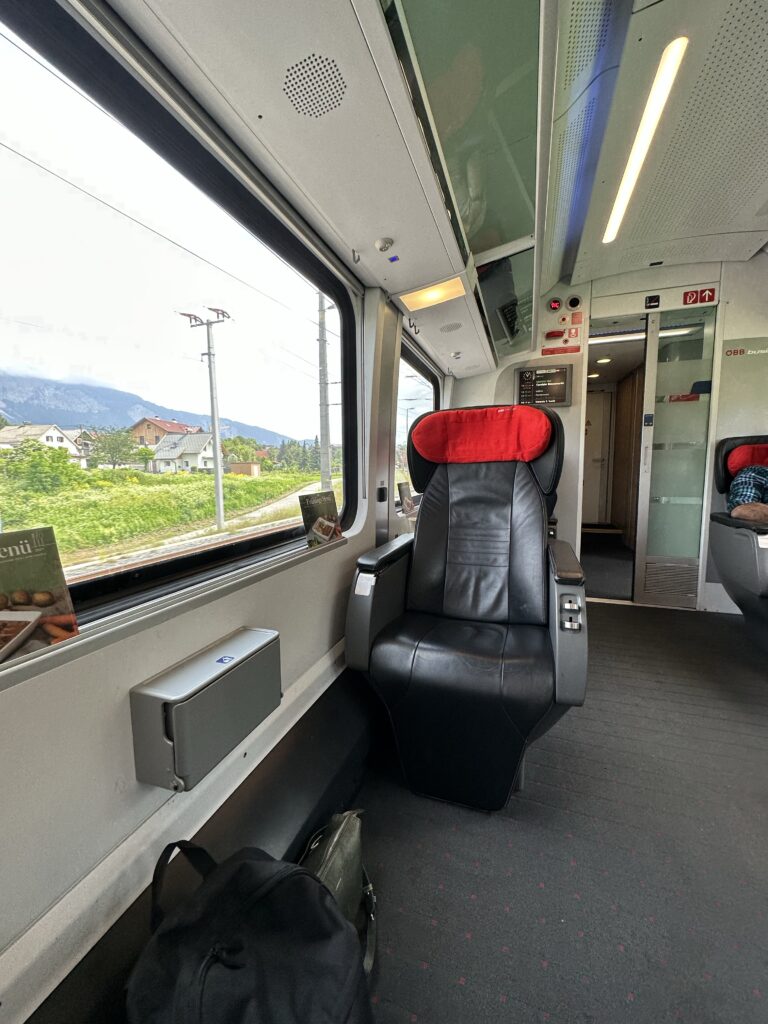 Our next train was the sort of famous ÖBB Railjet, which is ÖBB's most modern high-speed train that travels in speeds up to 230 kilomters per hour. Railjet is also a train where you can upgrade yourself from first class to business class. Yes, you read that right. First class is below business class, but mostly in terms of the seat, which in business class is super large and comfortable. You're also in your semi-private part of the first class carriage as well as receive a welcome onboard drink. It's a €15 supplement on top of the first class fare to choose business class, and I think it was worth it.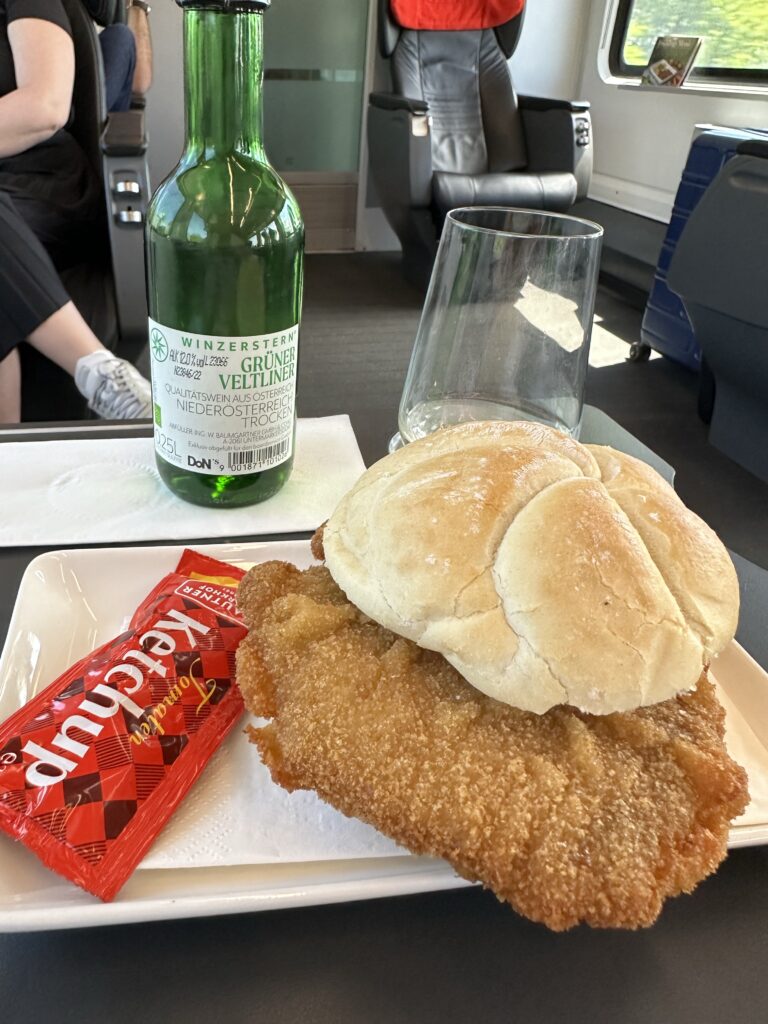 As we got onboard we were greeted by a stewardess who checked our tickets and took our welcome drink orders. I tried to get sparkling wine, it might have been translation issues, but I was told I could only chose from white or red wine so I opted for the white that was quite nice. I also ordered a schnitzel sandwich that due to some kind of payment connectivity problems took almost an hour to get, but it was tasty nevertheless when it eventually arrived.
We took a little tour of the train and found a bistro with seating if you prefer to eat there. In first class and business class you have the option to order from the onboard staff that picks it up from the bistro and serve it at your seat though.
As with the other train trips in the region, the scenery was great. Mountains, Austrian villages and eventually the ocean passed by outside as we approached Venezia Santa Lucia, Venice's main railway station.
The trip costed us €223 for two, which I think was really worthwile. The comfort of the seat, the space and the nice touches like the welcome onboard drink. It also quite unbeatable to reach the very center of Venice from the comfort of your leather seat. It's literally just steps from the train platform to the Grand Canal.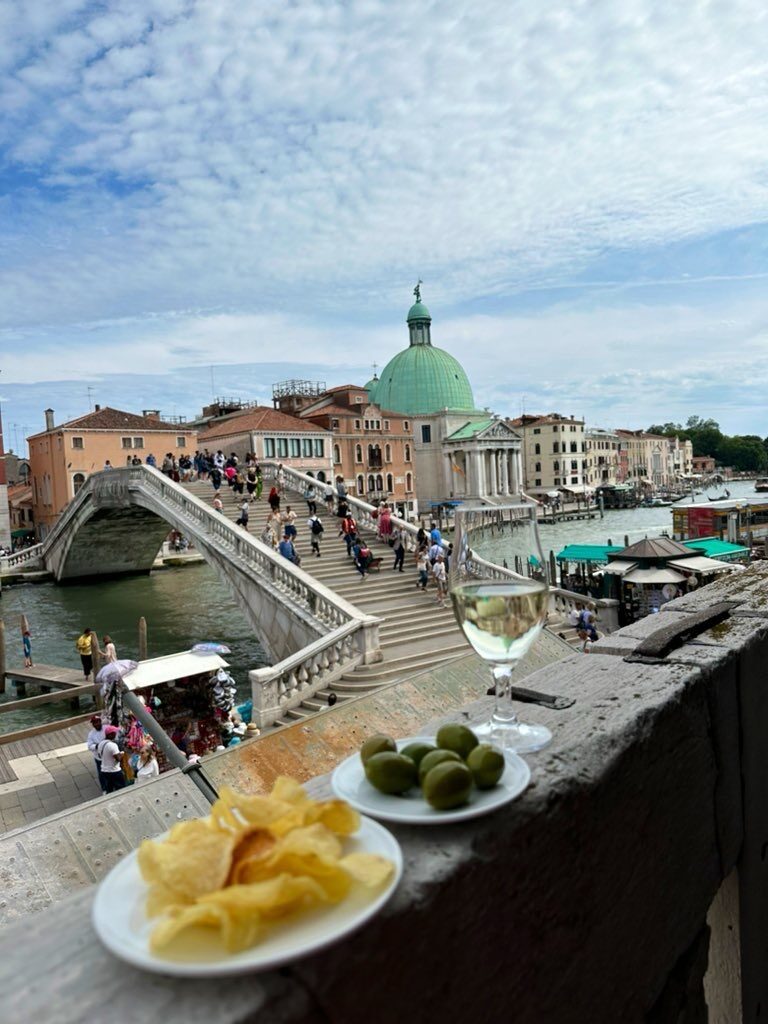 We opted to splurge and stay at the NH Santa Lucia hotel, situated very conveniently just a short walk from the station. Price for a room with a canal view and a small balcony was roughly €350 per night, but the room was spectacular, the location very good and we probably saved a small fortune by being able to buy drinks at the next door Spar supermarket and have them at our balcony watching the life on the canal, instead of forking out for 15 euro cocktails at some waterfront bar.