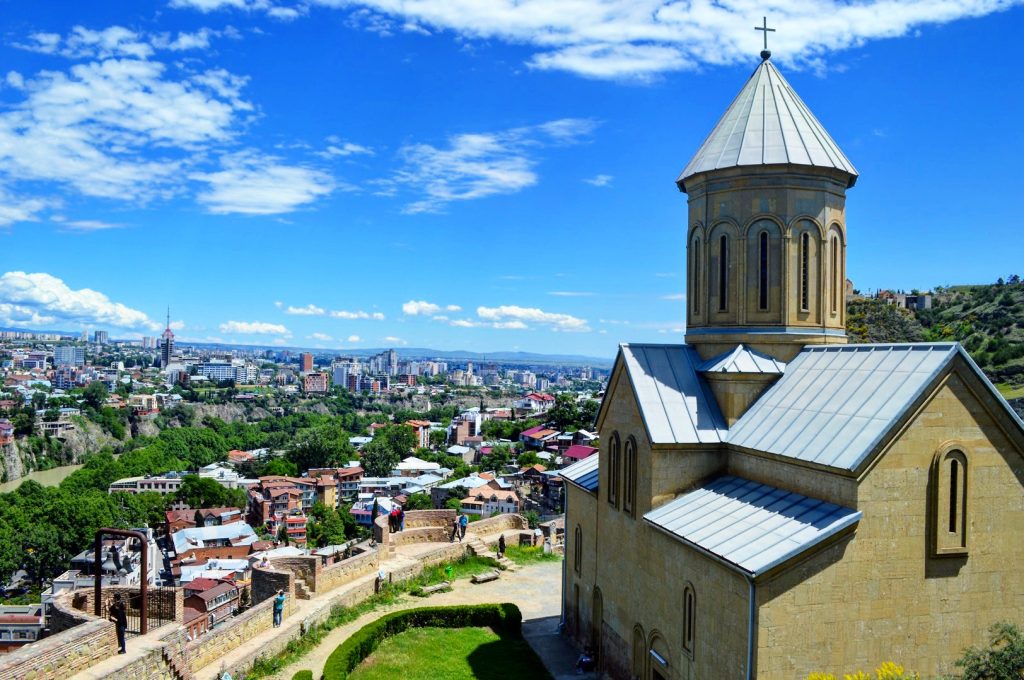 Just got back from a five day trip to the amazing little country of Georgia (not the U.S. state) nestled between Russia and Turkey in the Caucasus. I've been wanting to go to Georgia for quite some time. The reasons for it being the scenic countryside, Tbilisi as a city, rumours of friendly people, and most of all; the Georgian cuisine.
We flew Air Baltic from Riga, which were pretty decent apart from the final leg on our return to Sweden when I got stuck next to a space-stealing seat neighbour on Air Baltic's cramped Q400.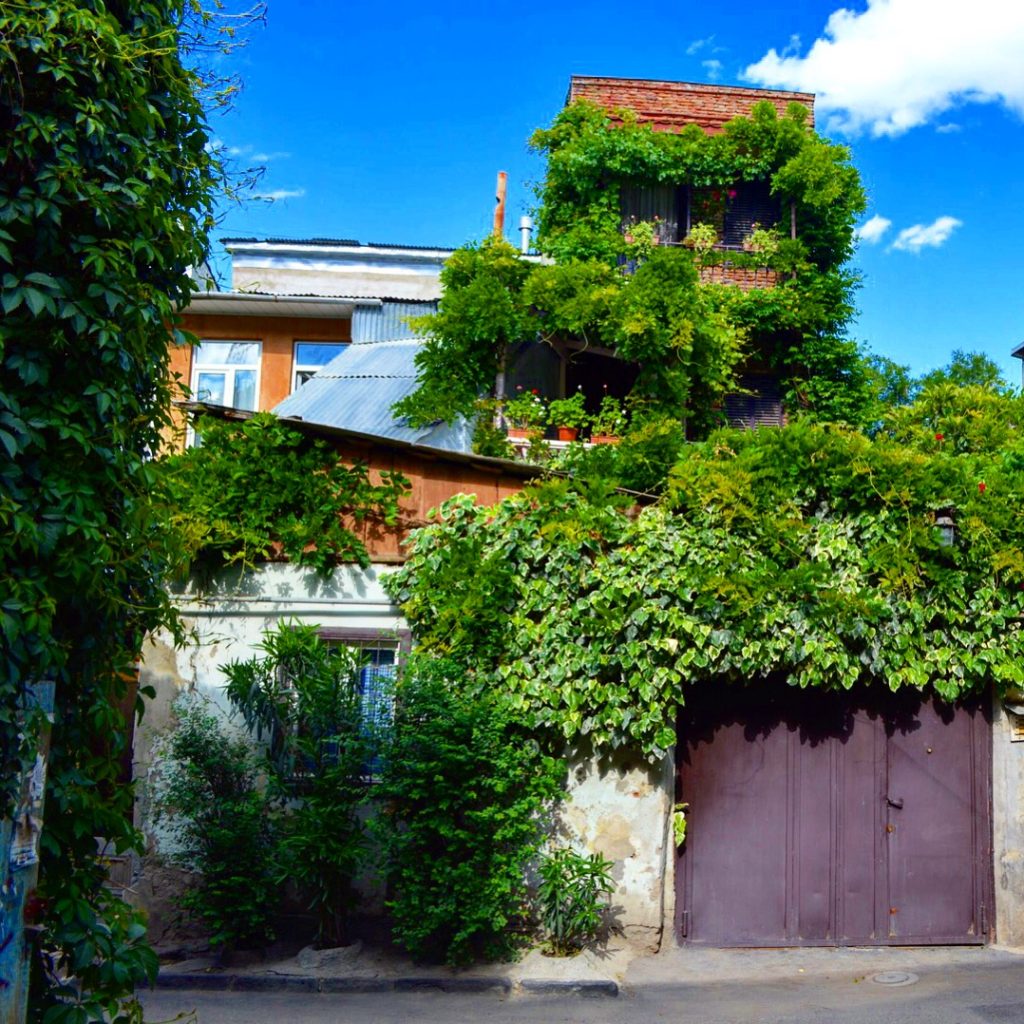 Tbilisi is mostly a beautiful city, as can be seen on the Old Tbilisi building above.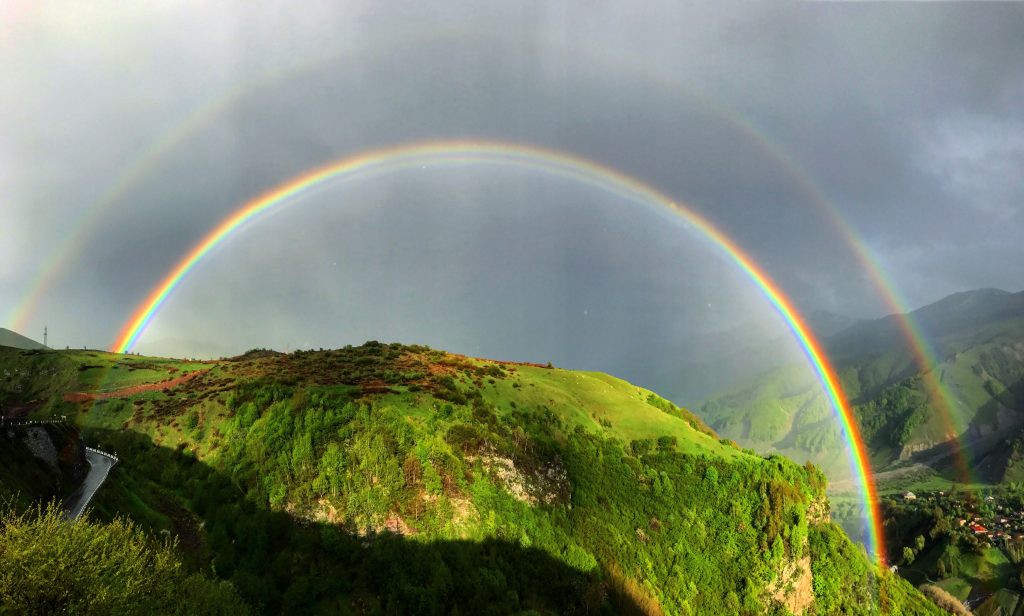 We also took a day trip to Northern Georgia and Mount Kazbek, about a three hour drive from Tbilisi. Due to two (!) flat tires, either by unfortune or lacking maintenance from our tour operator, the whole day took forever to get through. We were picked up at 9.40 am and was back in town around 10 pm. Nevertheless, the trip was actually worth it, despite most of the day was spent on the road.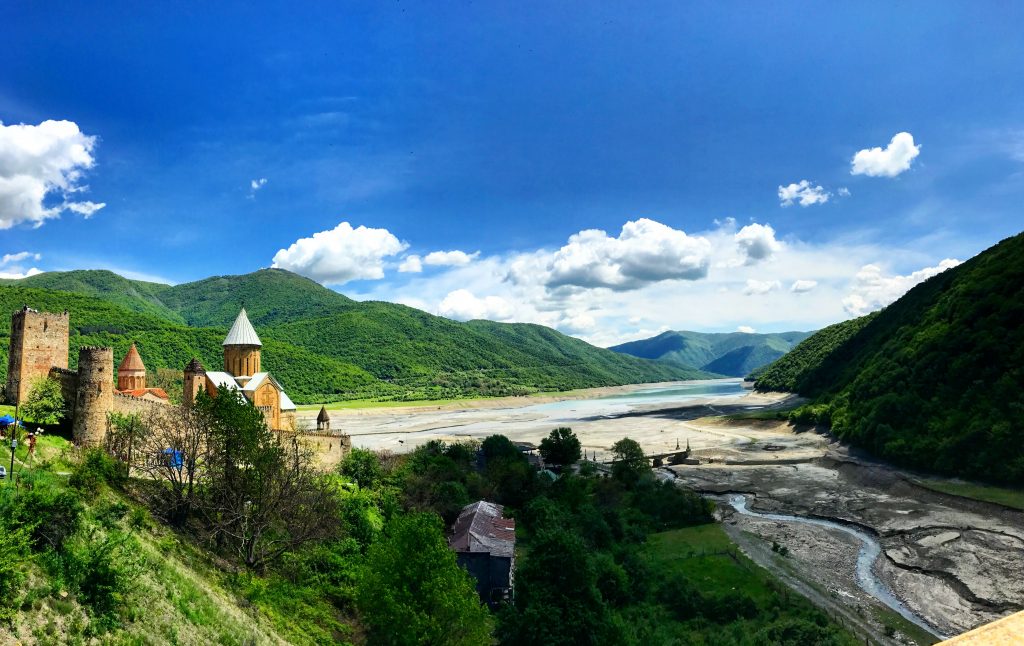 Our first stop: Ananuri fortress, situated about 70 kilometers from Tbilisi.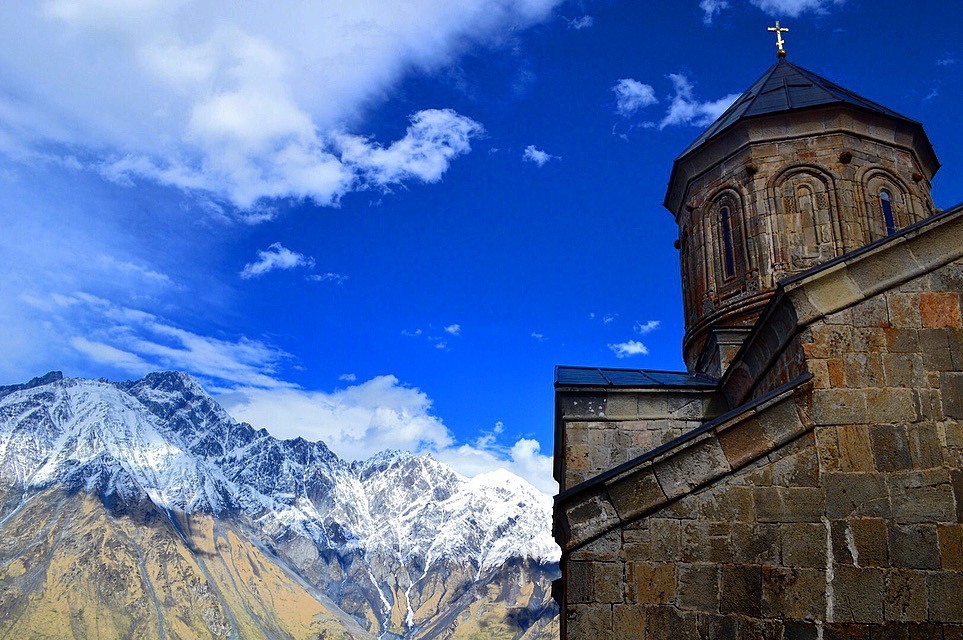 The main attraction for the trip, apart from amazing mountainous scenery for a good part of the trip, was the Gergeti Trinity Church, situated at almost 2200 meters height, and still surrounded by massive Caucasus mountains towering over it. To get there we took a four wheel driven jeep from Stepantsminda to reach the Gergeti Trinity Church. After a 30 minute off-road drive we reached the church, and my god what a place it was. Probably top five of the coolest places I've ever been, and that's despite that they, not sure how, actually has rolled up an ugly little food truck selling burgers just outside the beautiful church.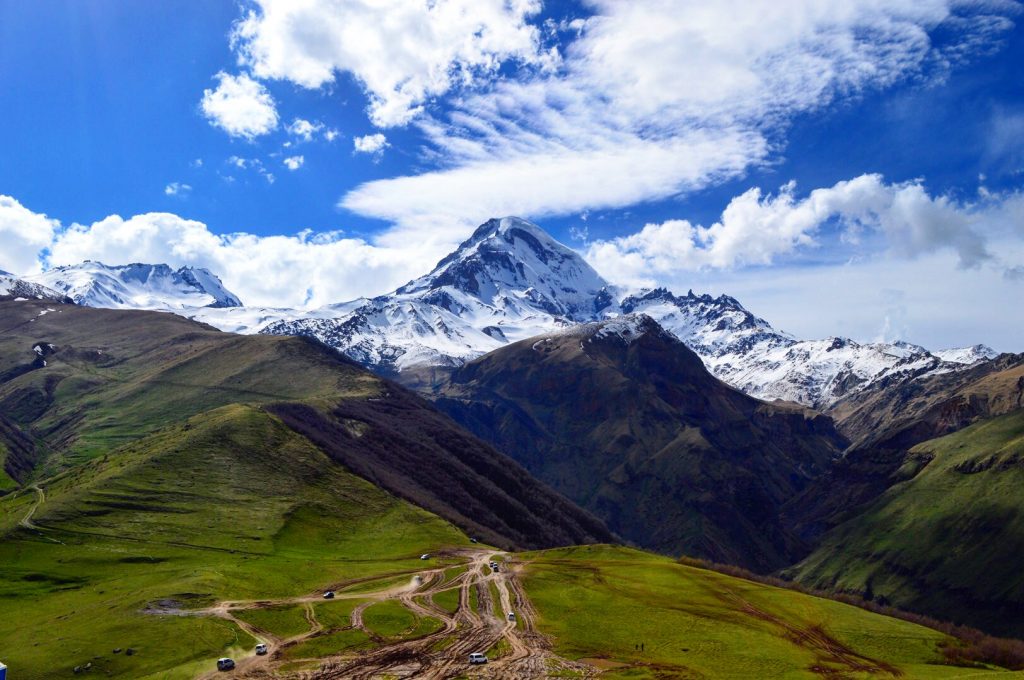 Mount Kazbek, 5074 meters tall as seen from the Gergeti Trinity Church.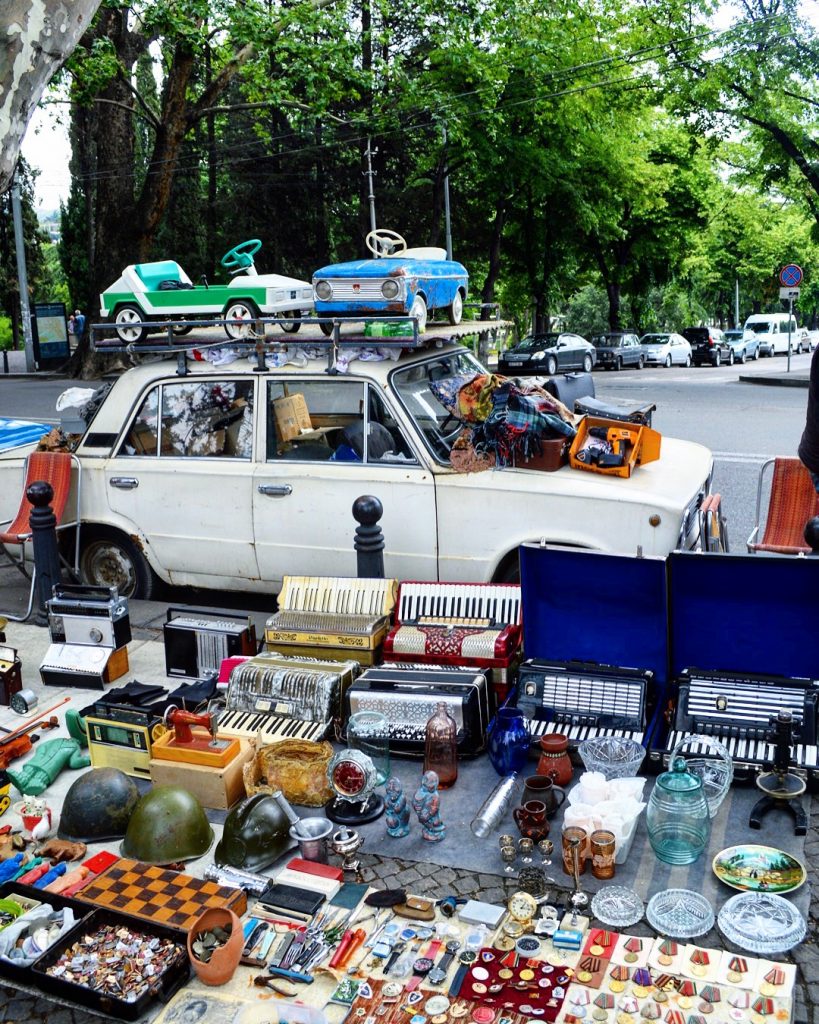 The following day, back in Tbilisi, we visited the Dry Bridge Market where everything from Soviet memorabilia to knives, old army surplus, wine jars and cutlery are sold. A fascinating place, for me perhaps more for the ambience than the actual shopping.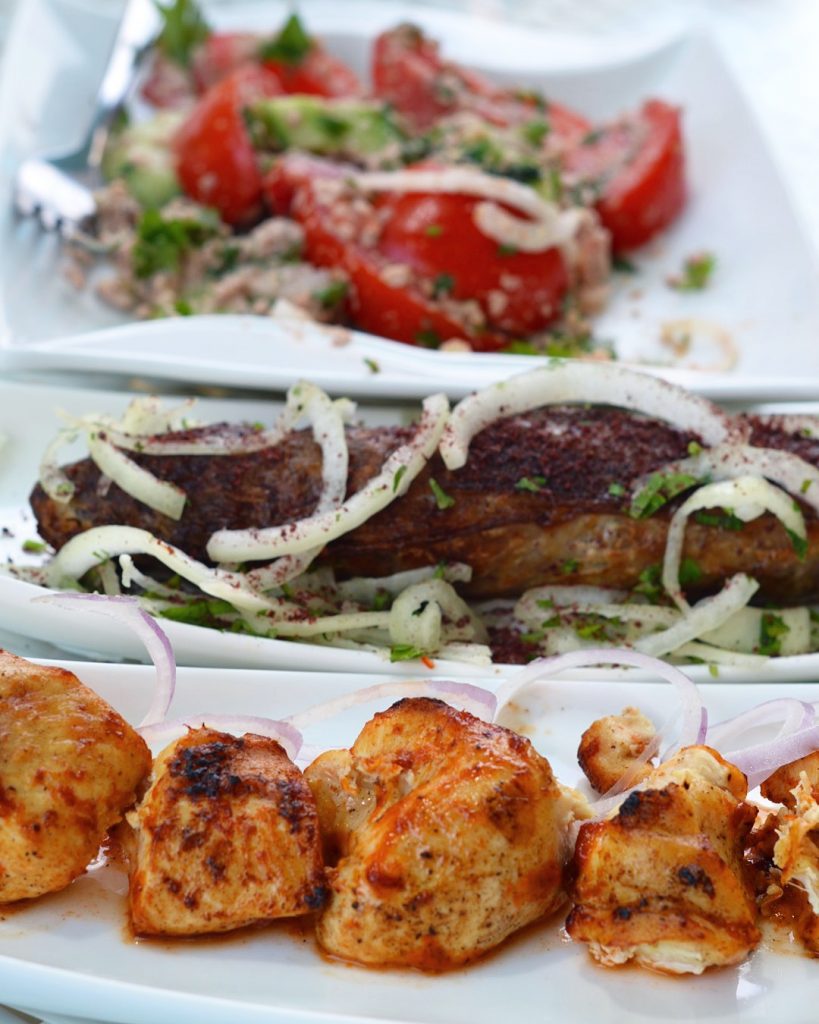 Jack London restaurant Tbilisi
After the shopping, more food was needed. The name Jack London did not sound too promising, but the menu looked nice and the food on the other diner's plates did too.
We ordered a sulguni cheese (the cheese used in khachapuris) stuffed kabab and chicken shashlik, both served with mild raw sliced onion. The fries at this place looked great, I still regret not having them.
Since I try to visit as many new and different countries as possible, I of course had to visit neighbouring Armenia. Through Envoy Tours, we booked a "de-tour to Armenia" that took us through the green Lore region of Northern Armenia. I had not really understood just how beautiful Armenia would be with its rolling green hills, canyons and monasteries, some of them constructed in the 10th century. That's pretty old. During our tour we visited Sanahin and Haghbat (or Haghpat) monasteries situated along the Debed canyon, both of them Unesco World Heritage sites and built somewhere around 966. We also briefly visited the old factory town Alaverdi with abandoned factories, train cars and cranes. Felt like something out of a zombie movie, very cool. Our last sight of the trip was akhtala fortress-monastery which was as old and cool as the two previous, but not a UNESCO world heritage site. Finally, before going back to Georgia and Tbilisi we stoped for lunch at a local family's home. Sat down around a table with mile-long views of the valley and mountains below the 12 or so of us were served delicious home-cooked Armenian food. We started with a couple of vegetable dishes such as a carrot fritter, different pickled vegetables, bread, cheeses, spinach fried with eggs and fresh vegetables from the area. For main we had a great grilled pork, served with raw sliced onions and thick deep fried potato slices. An excellent meal in an equally excellent setting. Also bonus points to Envoy Tours for including this stop instead of just feeding us in a touristy place somewhere along the way.
A very cool tour that was quite affordable and with a great flexible and knowledgeable guide. You can find Envoy Tours website here.
Then it was time to fly back, but not before cashing in my drink voucher I received upon checking in at Mercure Tbilisi Old Town which's sky bar was to be the last we saw of Tbilisi before heading back home.
So in summary, wow, what a place Georgia is. It's beautiful, the food is amazing, the prices are low and you can go to an off the beaten track country like Armenia over the day. Now I'm really keen to keep exploring the rest of the region. All the good restaurants we visited are posted after this post. To just keep on reading to get inspired to visit one of my new favourite countries. 🙂