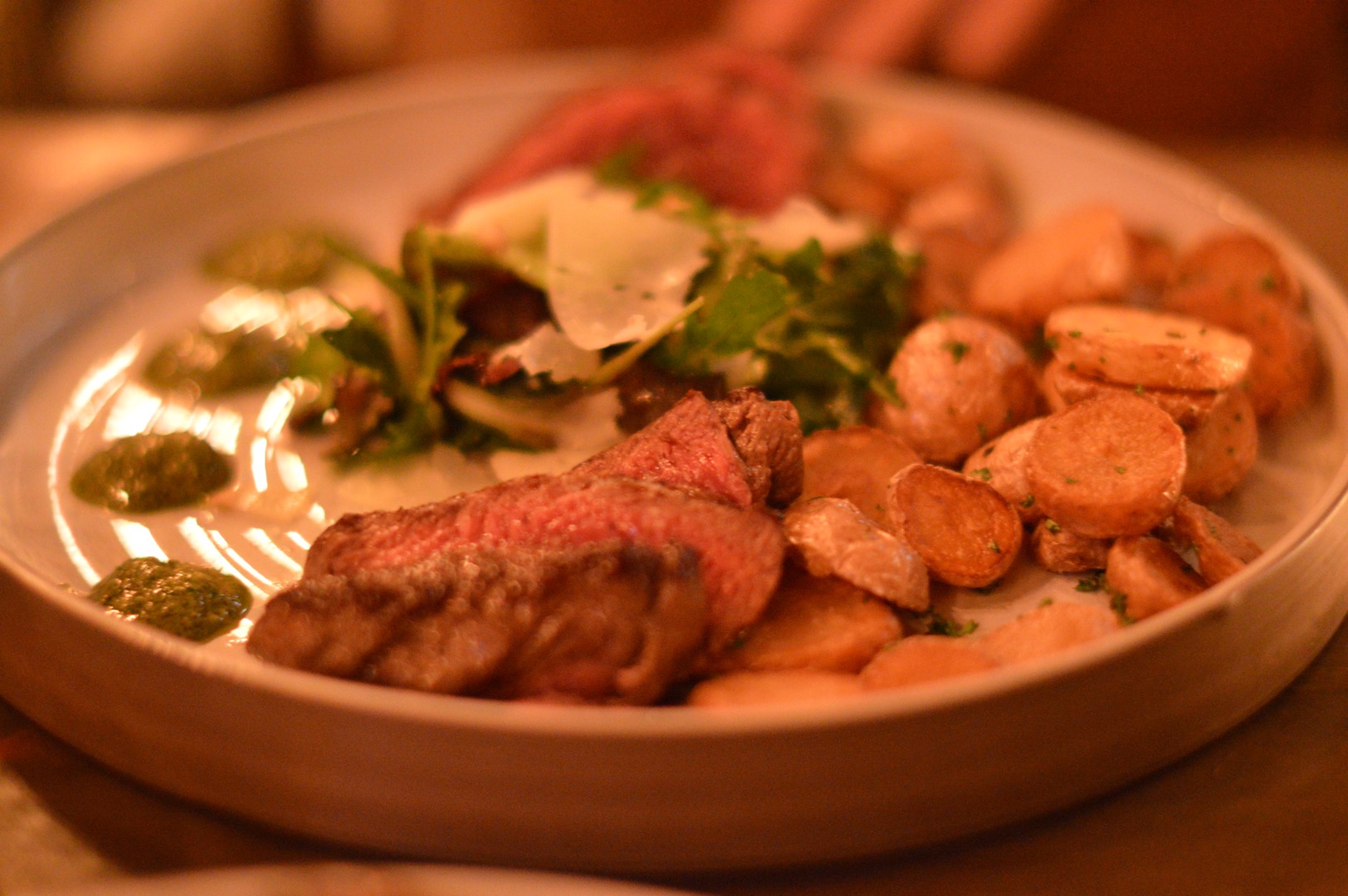 Since we were arriving Paris quite late, in fact we both worked until Friday afternoon and then took the Arlanda Express airport train before boarding a SAS flight for Paris, we opted for dinner at a restaurant close to our hotel. Fortunately most of the restaurants around our hotel, Hotel L'Echiquier Opéra Paris MGallery by Sofitel, seemed great, so we chose one of the closest; Chez Minnà, a Corsican restaurant.
We arrived at Chez Minnà around 9 pm and I was happy the restaurant was pretty much exactly how I always has been imagening a busy Paris bistro on a Friday afternoon. It was busy, loud (in a good way) and the staff was friendly and efficient in a relaxed way. After realising we did not speak French, they also presented us with an English menu, which we had not expected. The interior was cozy – you're quite close to the next table. Not that close, though.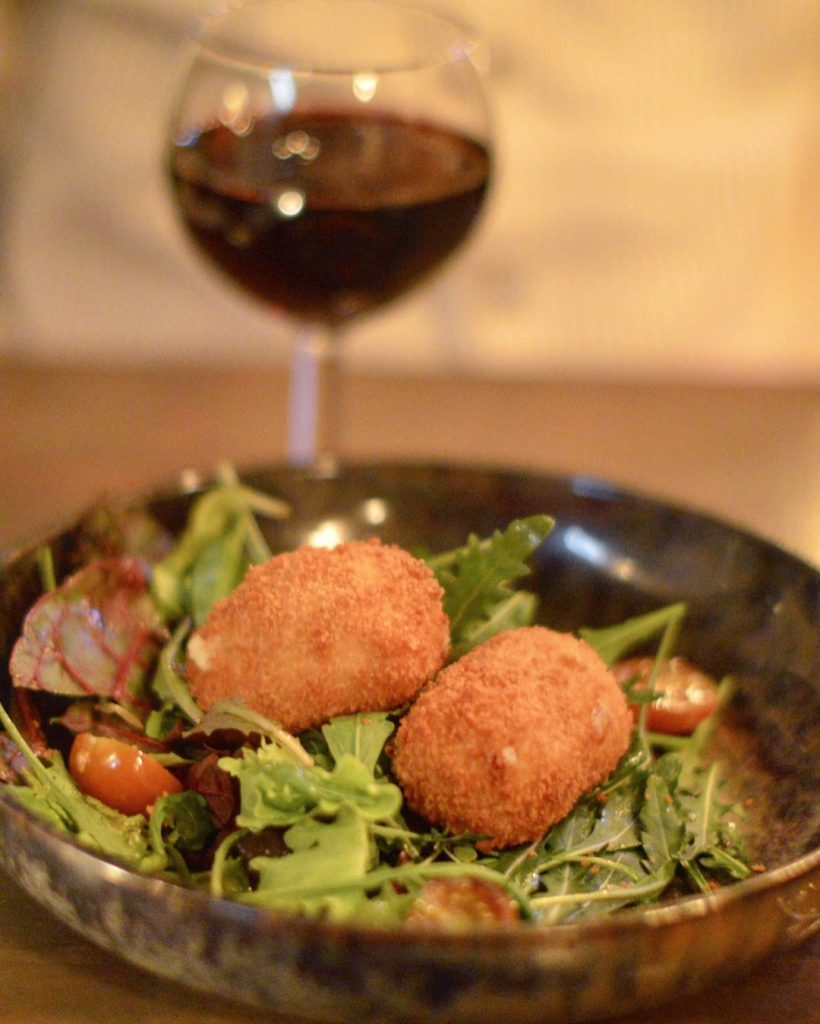 The food, then. First, we tried their croquettes. Stuffed with Corsican cheese and ham. The crispy croquettes were served on a bed of mixed leaves with a dash of a tasty vinaigrette and some standard cherry tomatoes. It was tasty and had nice texture.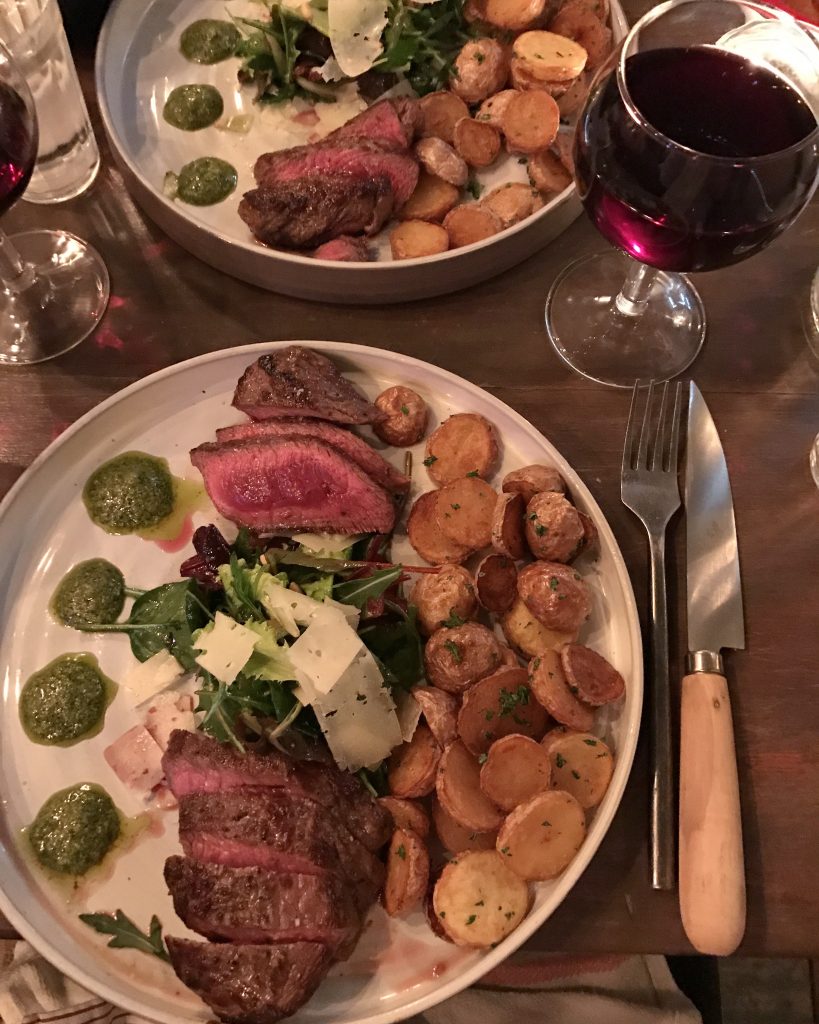 For main we had the tagliata. Tagliata is sliced steak on a bed of salad, a dish I usually relate to Italy. In this Corsican version, the steak and salad was complemented by fried sliced potatoes and a pesto-y sauce made with Corsican cheese. Rustic and delicious. We had both dishes with a tasty Corsican red wine, that I unfortunately have forgotten the name of.
All in all, Chez Minnà provided an authentic Parisian experience with nice interior, good service and prices, and of course, most importantly: good food.
Price and website
We paid €70 for two with a shared starter, two mains, four glasses of wine and a large bottle of sparkling water.