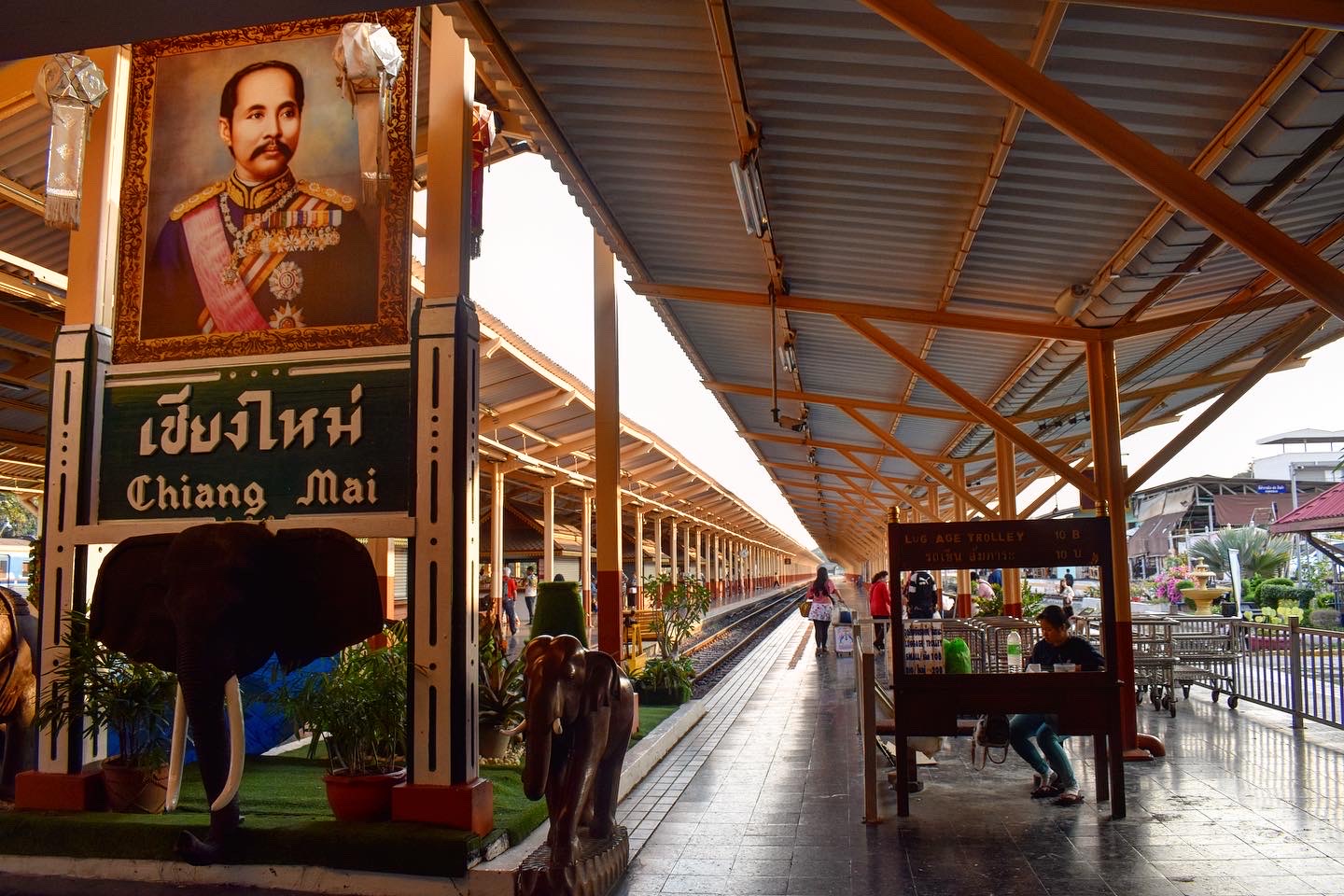 After spending five days eating and touring Chiang Mai, the end of our quite extensive South East Asia trip approached. But first, one of my most anticipated events of the trip awaited us: catching the number 10 train to Bangkok.
How to book the train
Allegedly, you can book through Thailand State Railways' website about two months/60 days in advance. As we were planning this trip far earlier than two months before, I couldn't really wait and instead (again) opted to use 12go.asia for our tickets.
What you do is that you pick and pay your choice on their website, in our case for a private VIP/deluxe sleeper and then, when tickets are ready, 12go staff will go and purchase a ticket in your name. If the ticket you wanted has sold put immediately, you'll get your money back (possibly excluding some kind of admin fee). Also, be wary that other train numbers than number 10 – or 9 if going from Bangkok to Chiang Mai, means less modern trains which may not have the same standard as in this post. But you choose your specific departure on 12go, so it's only on you to pick the right one.
Getting on the train
What you finally do before boarding the train is that you need to pick up your ticket(s). You can pay to have them delivered to your home country, a hotel in Thailand, or you can pick them up at the Bossotel just across the road from the train station, which is what we did. It was super easy with a sign and we just walked in, showed our passports and was handed our tickets and a surprise partial refund since we initially had overpaid. Nice!
You can also stock up on some snacks, drinks and food items from the seven eleven which is next door to the hotel to enjoy onboard. They also sell alcoholic drinks, but big signs on the train made it quite clear: no drinking (alcohol) onboard!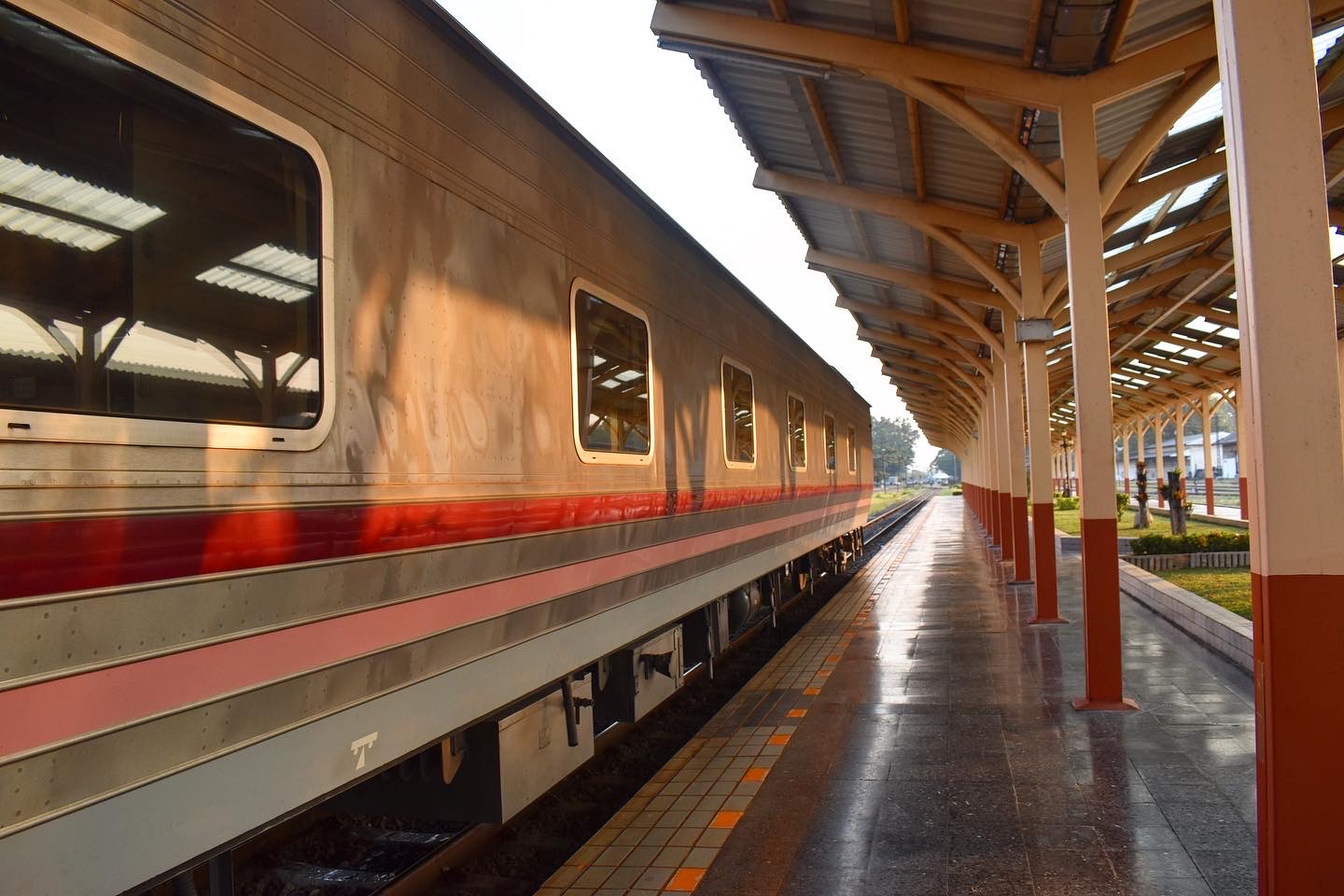 Right on time, together with a beautiful Thai sunset, the train rolled into Chiang Mai's main railway station, and our trip to the Big Mango begun.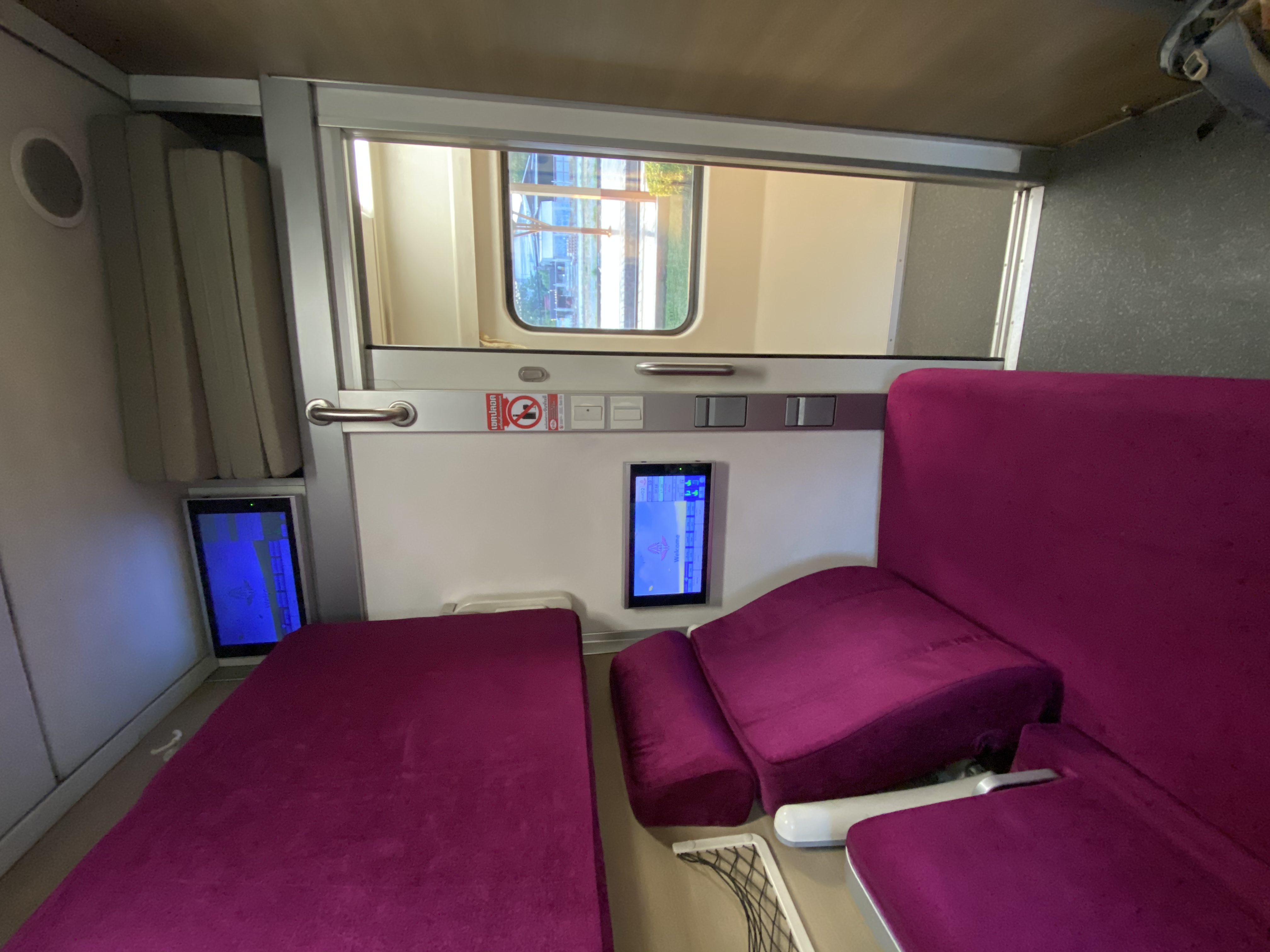 Deluxe sleeper on Train no 10
As mentioned, we had opted to go for the maximum comfort onbord, which is the deluxe sleeper or VIP compartment. It's by no means super luxurious, but quite comfortable and for instance nicer than the night trains I've been on in my native Sweden (it does not beat my number one experience on the Nightjet to Zurich last year though🤓).
Anyways, when you board the train, the lower bed is in sofa mode as you can see from the picture above. After an hour or so a staff member came and turned it into two beds as can be seen on the picture below. The beds weren't that comfortable, but not bad either.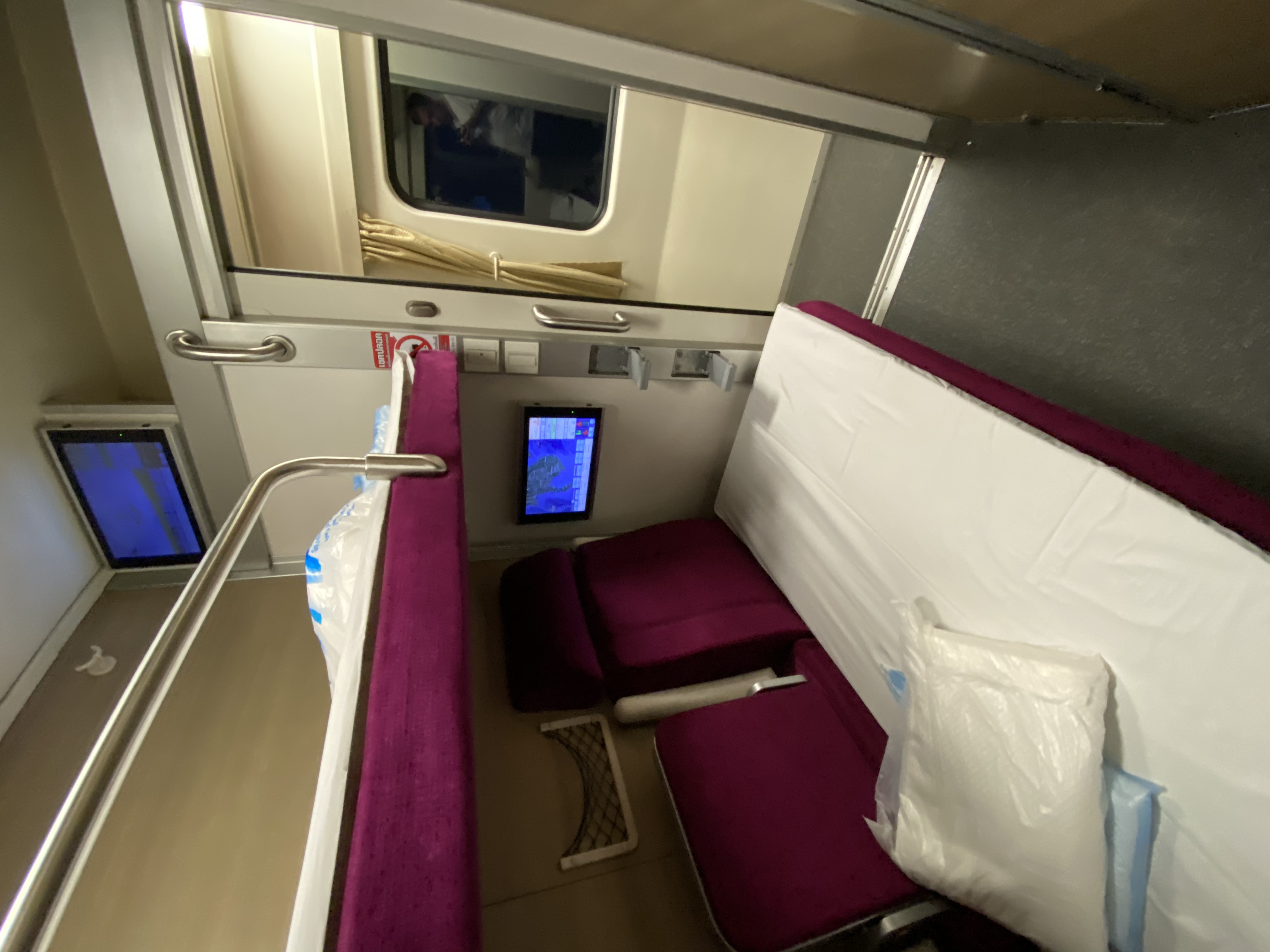 There is also a tv-screen per bed which shows a map where you currently are positioned and the next station. You can also (theoretically) order food from it, and I have a vague memory that you also in theory might've been able to watch tv or some video too. Neither food service or any video content worked for us though. There was however a great function which allowed you to see when one of the three bathrooms in our carriage was available. Cell phone connection was spotty at best, but worked here and there.
The train bumped a bit, during the night and sleep quality was so-so, but who cares when you're on a train going straight through South East Asian jungle.
One of my favourite moments during the ride was around midnight when the full moon came out and you could actually see what was outside of the window for the first time since the sun went down an hour or so into the trip. I probably spent an hour sitting in my bed looking out the window at tiny villages, hills and jungle. I crossed my fingers to see some wildlife, but no luck unfortunately. Imagine to see a rare Thai tiger from the train. But I'm guessing the few remaining ones stay well clear of loud moving trains.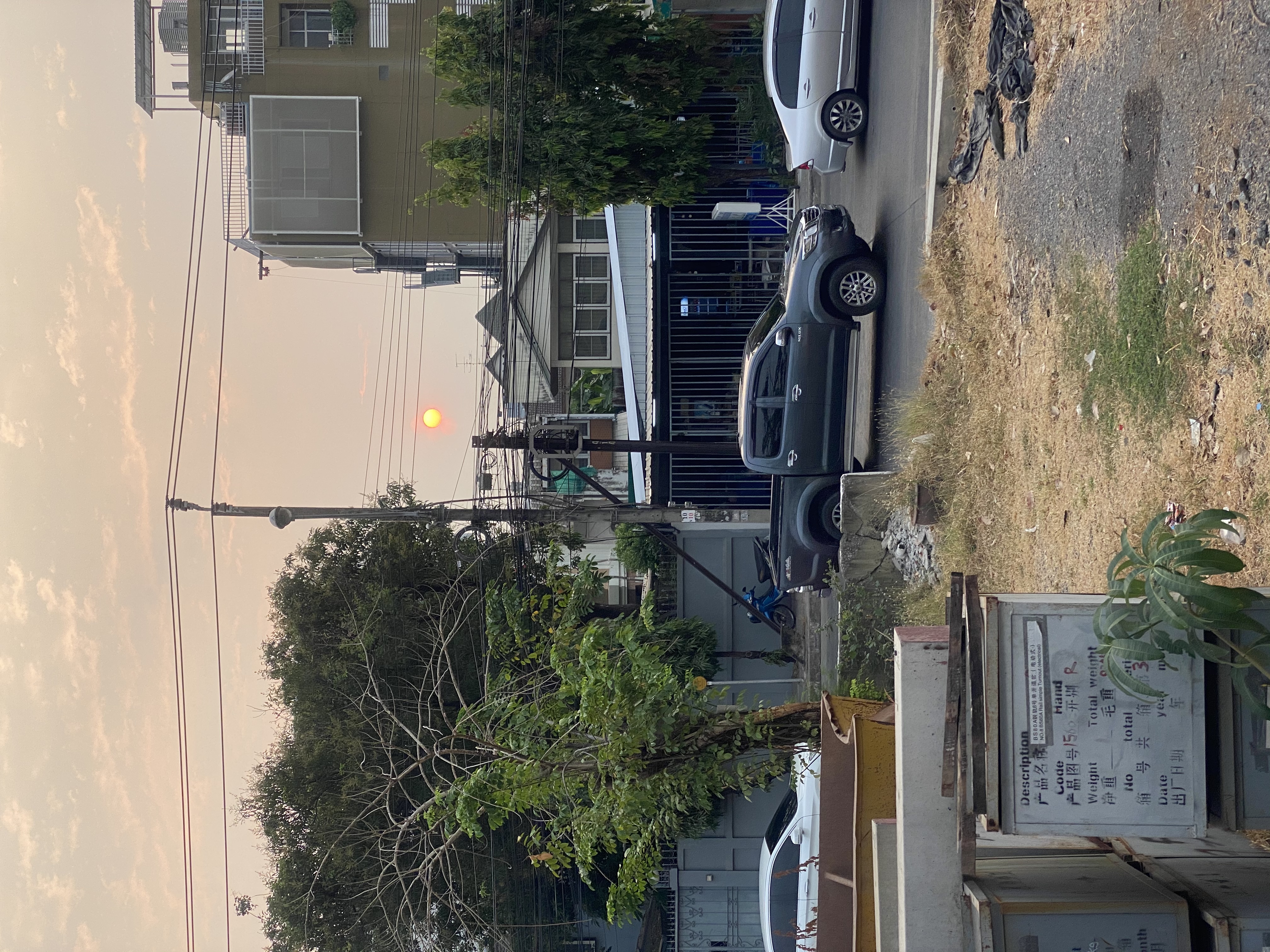 After a slightly rocky, but still decent night of sleeping, we approached Bangkok. For the last hour before arriving we went through cityscape while the big red sun was going up. At approximately 6.30 a.m. we rolled into Hua Lamphong railway station. Leaving the train was a quick affair and just minutes after relaxing in our cosy compartment, we suddenly found ourselves in the midst of a crowded megapolis.
We went to the super long taxi queue to try to get a taxi to our hotel as we for once had opted out from a hotel pick up, as they charged something ridiculous for the five minute or so ride. But the queue was super slow and we had read that the railway station is connected to the subway, so we thought "why not". Our hotel (Amara Bangkok) was just one stop away, and using Google Maps we managed to get ourselves there in about 20 minutes.