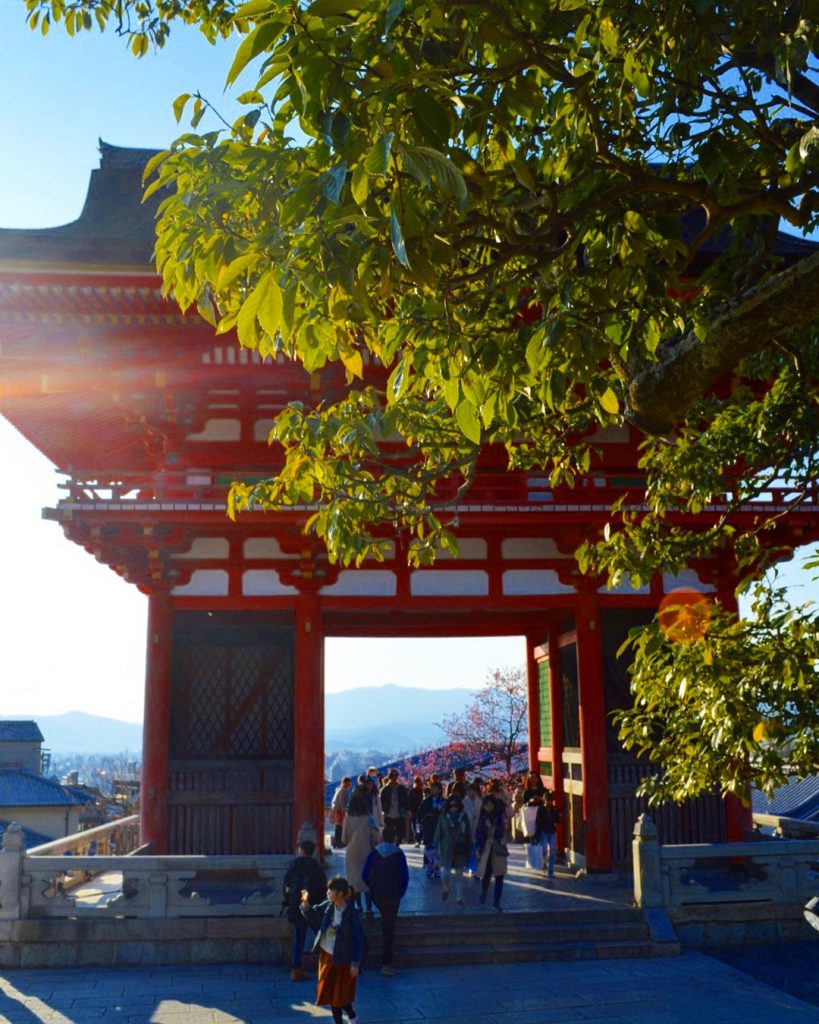 During our Japan trip, we spent five days in beautiful Kyoto. Fortunately, my younger brother's (who we were there to visit) school holidays coincided with the sakura, or the cherry tree blossom that Kyoto is famous for. This made Kyoto even more beautiful, adding a layer of pink, white and purple (from the also blooming plum trees) flowers to the temples, river, old buildings, mountains and generally awesome scenery that makes up Kyoto.
But what did we do except for admiring sakura trees, eating lots of tasty food and drinking Japanese beer in frozen mugs? We went sightseeing of course. I'm a born and bred tourist, and I think that if many people tend to visit something, there's probably a reason for it. There might be lines, yes. But I find it usually worth it. Hence we visited most of the main attractions of Kyoto, and here they are: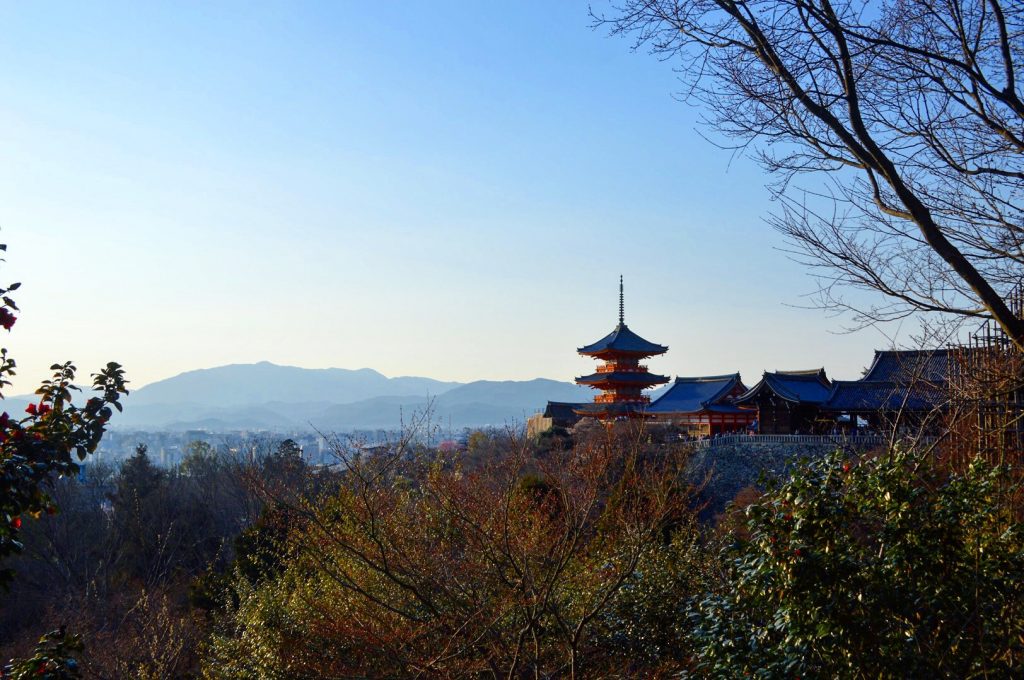 Kiyomizu-Dera (清水寺) is a Buddhist temple complex close to central Kyoto. We just walked there from town, paid the reasonable entry fee of ¥400, which translates to roughly $5 or so. Unfortunately there was a bit of construction going on while we where there which meant a few of the buildings were covered in scaffolds. Did not matter that much though since the temple and views over Kyoto as seen above was pretty great regardless.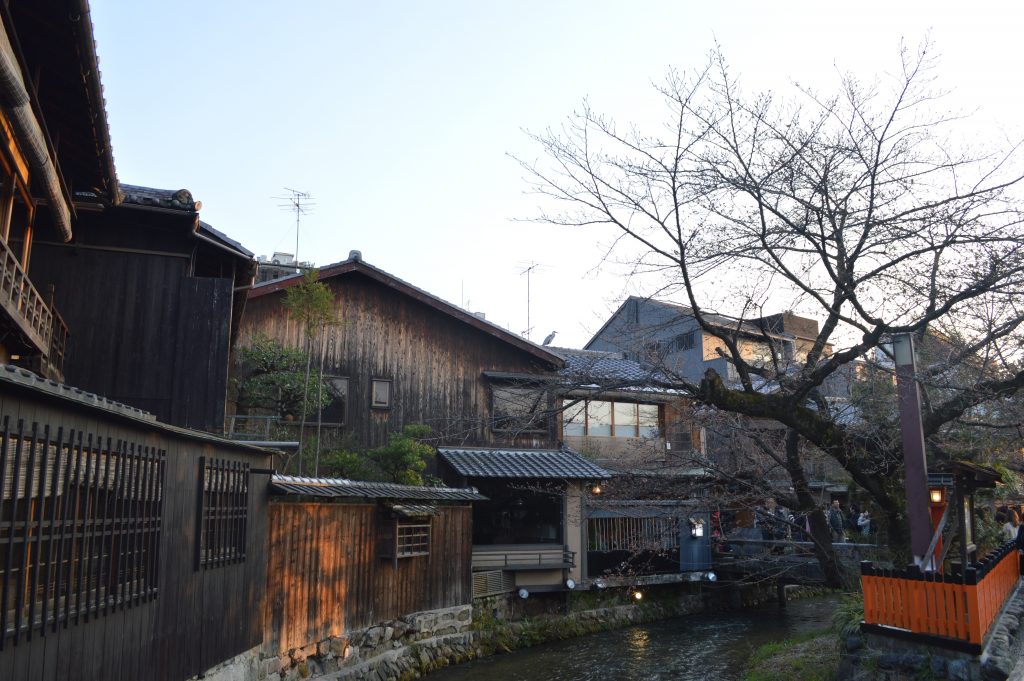 Visit Gion, Kyoto's old town. Like many other, we had to visit Gion, sort of Kyoto's old town with pretty old buildings, tea houses and restaurants. While there we walked right into the judge trio of Australia's Masterchef which we have watched for the last 7 years or so. I am way too Swedish to ask for a picture or similar, but it was still pretty cool to run into someone you recognise on the other side of the world. Which I incidentally has done in Japan before, read more about that story here.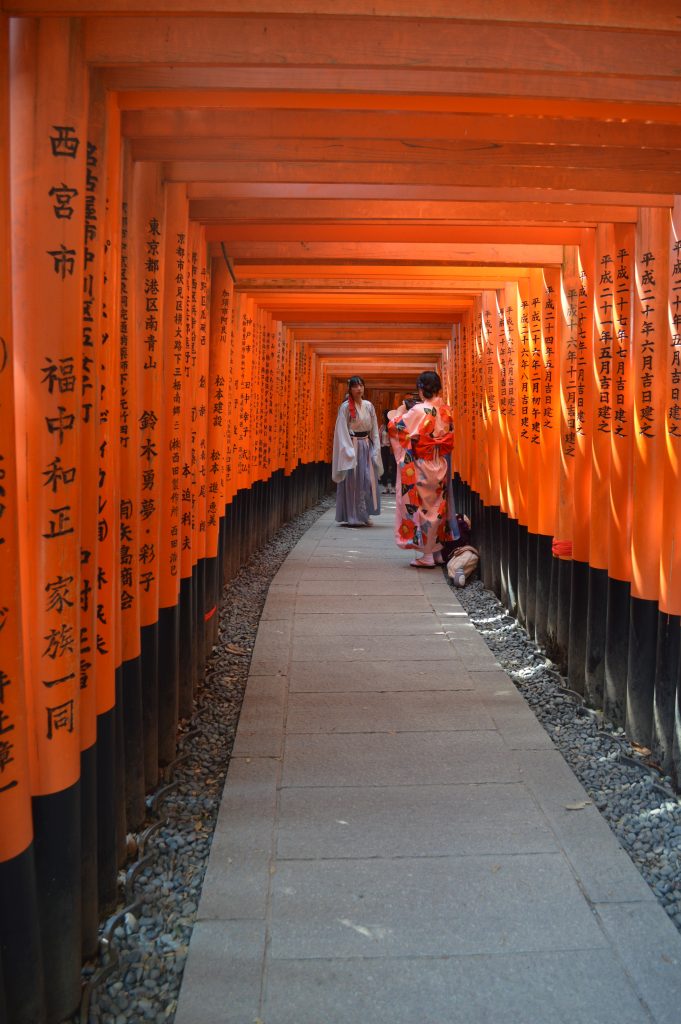 Fushimi-Inari shrine or Fushimi Inari Taisha (伏見稲荷大社) is a Shinto shrine in southern Kyoto, quite close to where we lived. If you live in central Kyoto, you might need to catch a bus since it is quite a walk from there. The gates above are called Torii gates, and they lead the way to the top of Mount Inari, 233 meters above sea level. We somehow took the wrong way and walked all the way up following trails and the occassional collection of torii gates. I guess we took the backway or something because eventually we ended up with the crowds walking the proper route. At the top of the mountain we got awarded with below great views over Kyoto.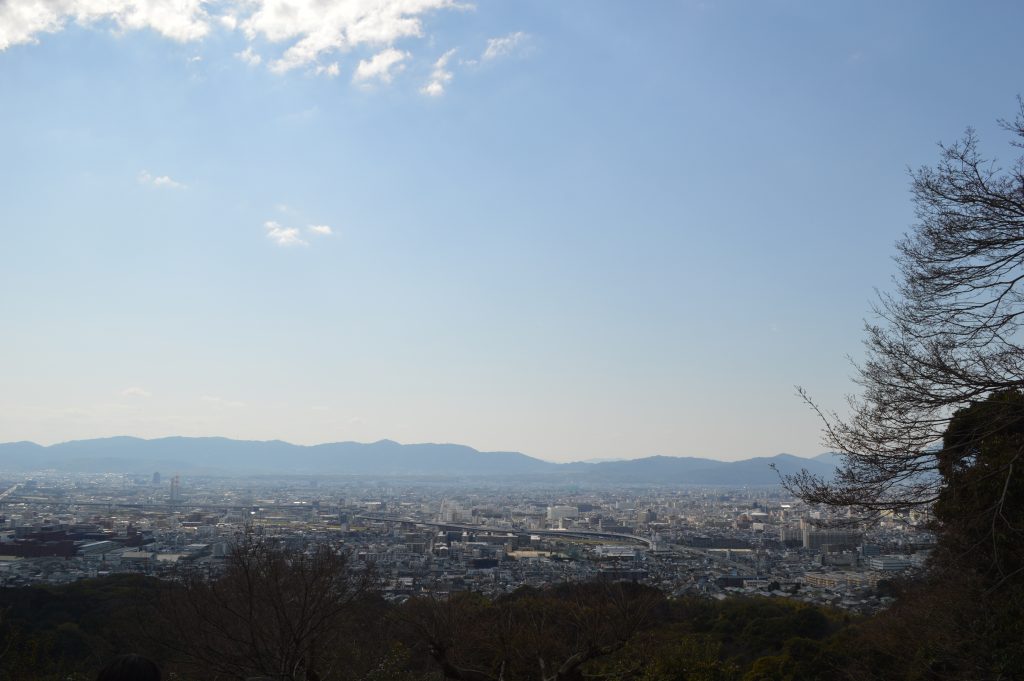 View over Kyoto from Mount Inari.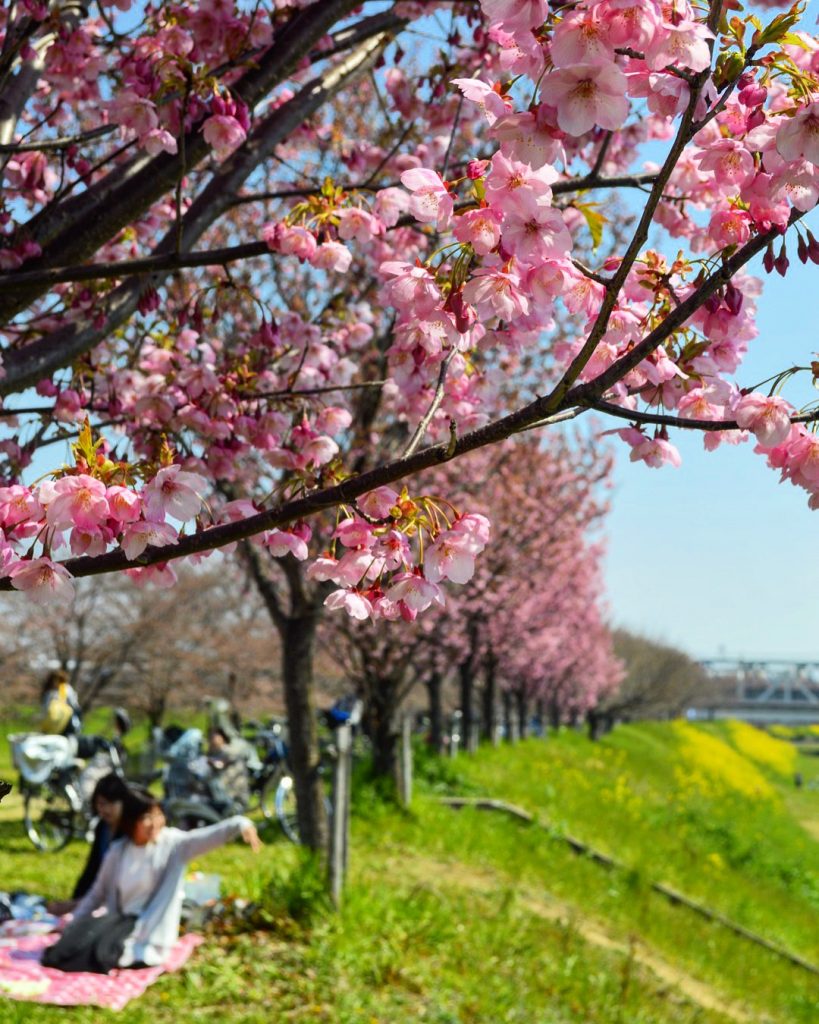 Picnic under the cherry trees and manage to tick hanami in Kyoto of your bucket list. Sakura is the actual blooming of cherry trees, and Hanami is basically "enjoying the sakura". Hanami usually means to have a picnic under the blooming cherry trees, and hence enjoying the sakura. We did a couple of those picnics, as did the rest of Kyoto's population.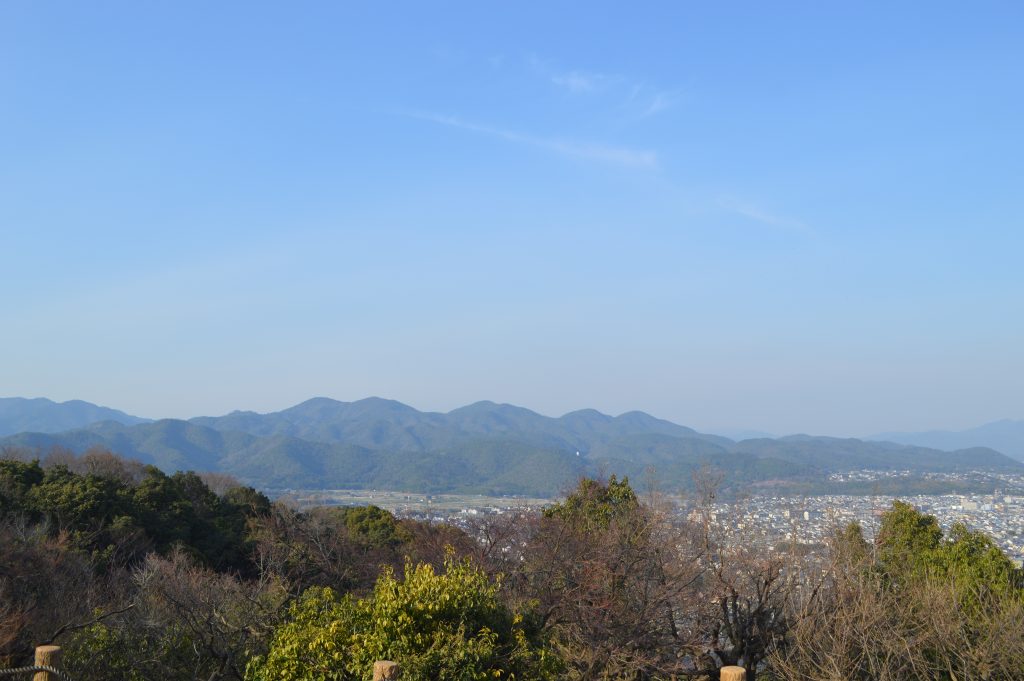 Monkey around in the mountains. Very close to Arashiyama bamboo forest is the Arashiyama monkey park or Monkey Park Iwatayama. We walked there from the train station (the Hankyu line station) and very close to the Togetsukyo Bridge we found the monkey park entrance. The actual place where the monkeys hang out though (they roam free) is on top of the mountain. So you need to walk about 15 minutes or so quite steeply uphill to reach the place. The added bonus is an amazing view over Kyoto with great photo opportunities.

Monkey chilling in the sun. The entry fee to the monkey park was, as most other Kyoto attractions, quite low.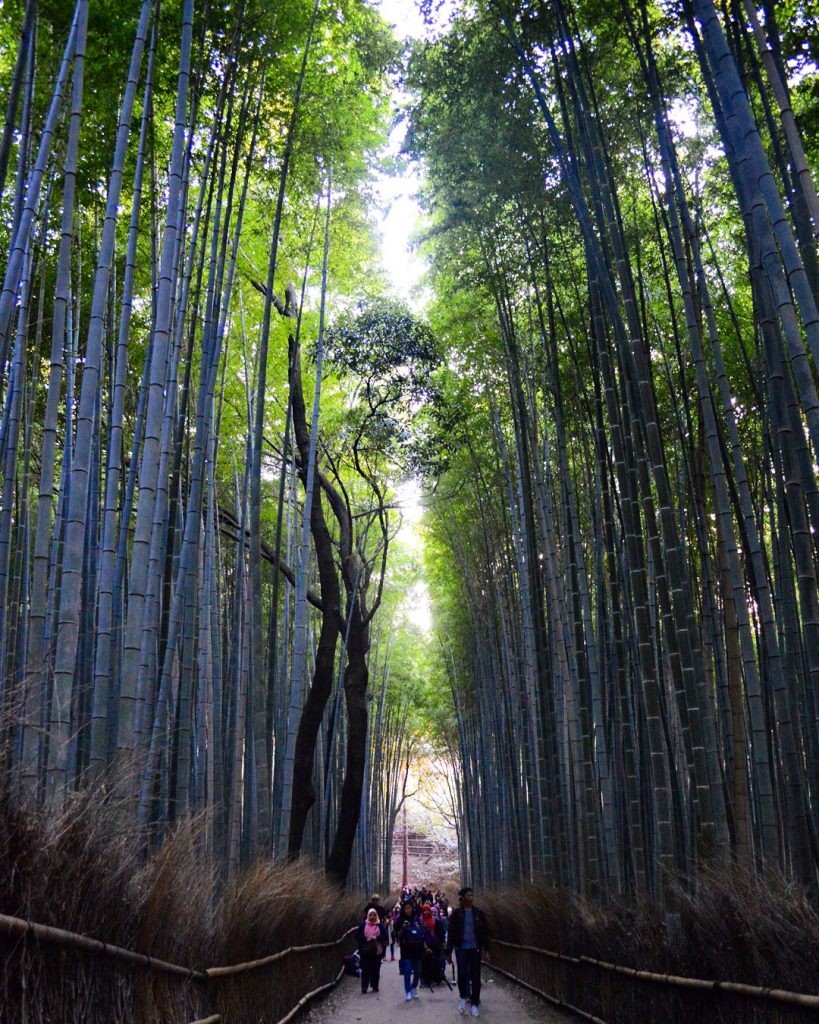 Visit the Arashiyama bamboo forest (嵐山). Arashiyama is a bit outside of central Kyoto, and we went there by train (with one change) from Kyoto Station in about 30 minutes. No entry fee, you just need to share space with a bunch of other people. We went quite late in the afternoon though, so it wasn't that crowded.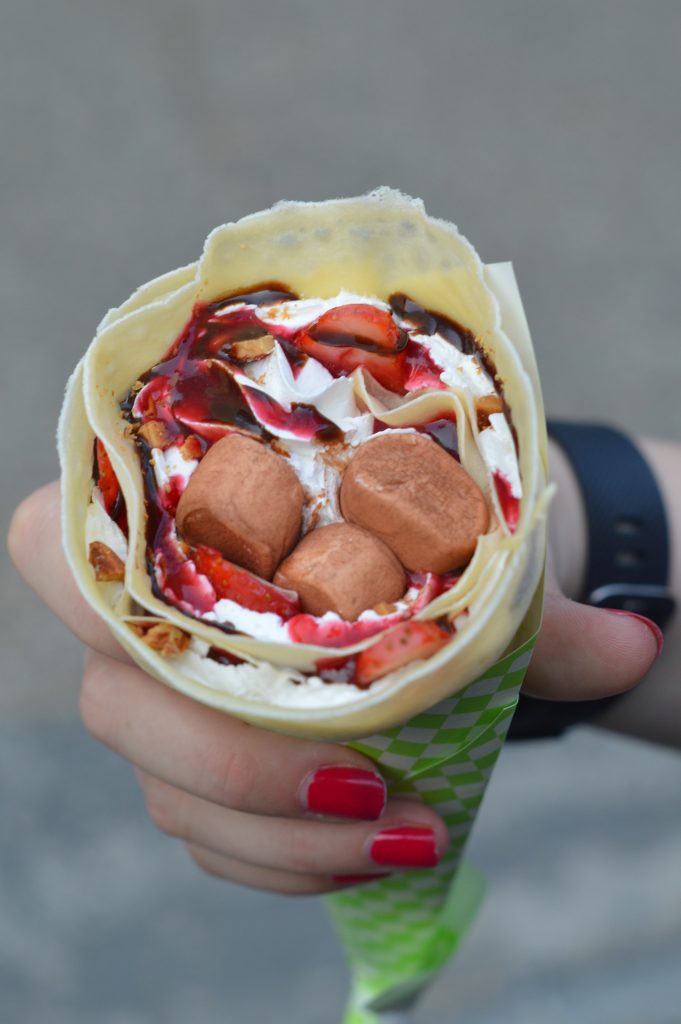 Bonus: eat forest crepes. After visiting the bamboo forest we were about to leave when we found a random van in the forest with a line. Of course we had to check it out, and found out that it was a food truck with a Japanese girl producing these great crepes, stuffed with pretty much all things tasty such as whipped cream, fresh berries, marshmallows, chocolate sauce and toasted nuts. She handmade each one, so it took a while but it was really delicious. Never managed to get the name of this arashiyama bamboo forest creperie, so feel free to comment if you've also been and know it.