I visited Pontus in the Air, Stockholm Arlanda airport's sort of fancy restaurant, on the way to Bologna recently.
It's a welcome addition to Terminal 5 (post security) where there are not that many good options for a good meal.
Pontus in the Air is named after owner Pontus Frithiof who runs a couple of restaurants in and around Stockholm city, for instance the local branch of Burger & Lobster. The ambition is to serve good quality food to travelers, be it breakfast or dinner. They, in contrast to the other airport eateries have their own kitchen, and they also have a quite large wine cellar.
Lots of fancy wine
Since they don't have a menu of their wine online, a took a shot of the current (July 2017) by the glass wine list which you can find below.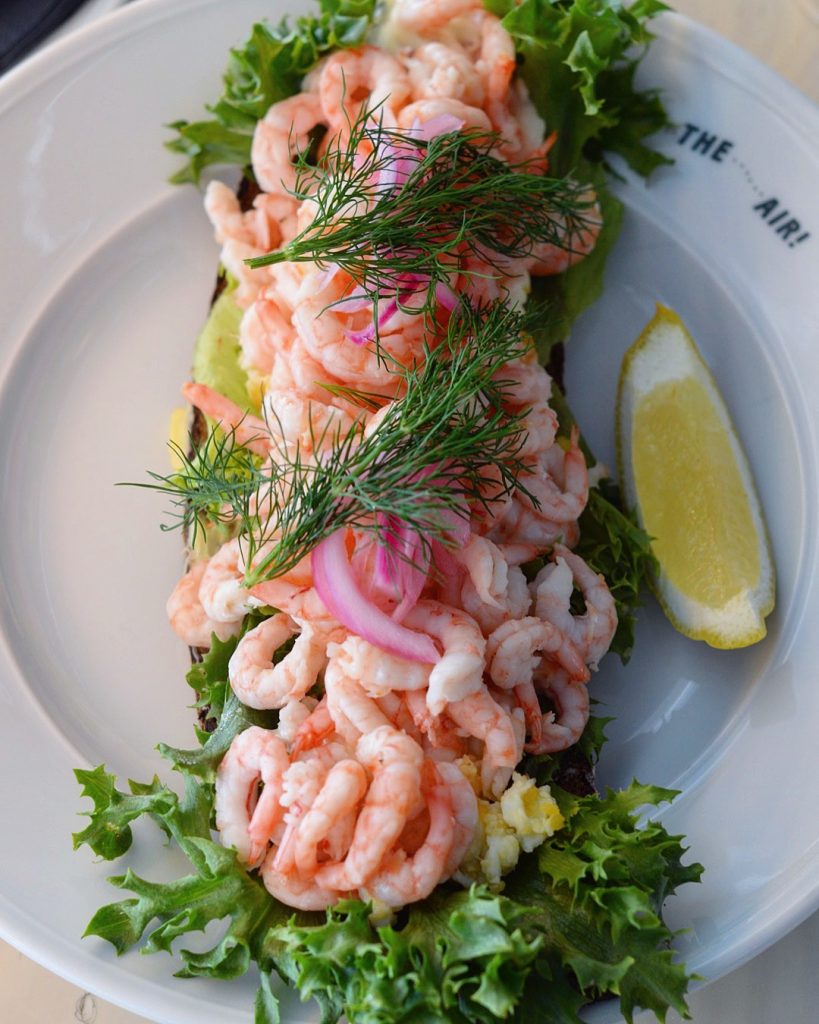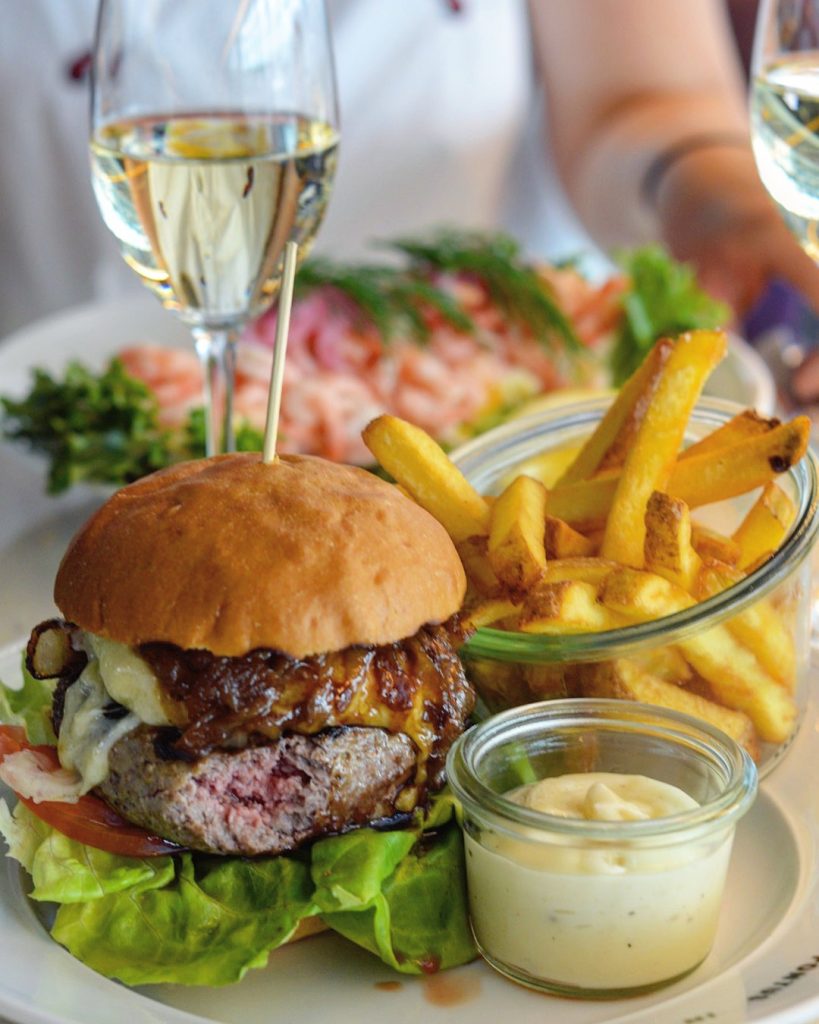 Tasty food
We had the burger, and the shrimp sandwich, as well as a decently priced half bottle of Henriot champagne. Both were actually great. The burger was juicy and cooked to a perfect medium while the shrimp sandwich had a good pile of fresh, sweet shrimps with a tasty smokey mayo. Fries are always important, and Pontus' did not dissapoint, especially not when dipped in the to the burger accompanying truffle mayo. There was also supposed to be fresh truffle on the burger, but I couldn't taste any. My guess, probably due to summer truffles which are usually quite tasteless in my mind.
A nice place for a relaxed pre-flight meal or drink
Pontus is a very nice place to pay a visit to if you don't mind to fork out a little. It's not that much more expensive than other food and drink options in the airport either, and compared to what I've tasted – far better. Until 2017-12-31 I learned (and used succesfully) that you get 10 percent off the bill with the 'code' "travel news". I mentioned it to the waiter before ordering and he went to check with a colleague and then took 10 percent off our total bill, simple as that.