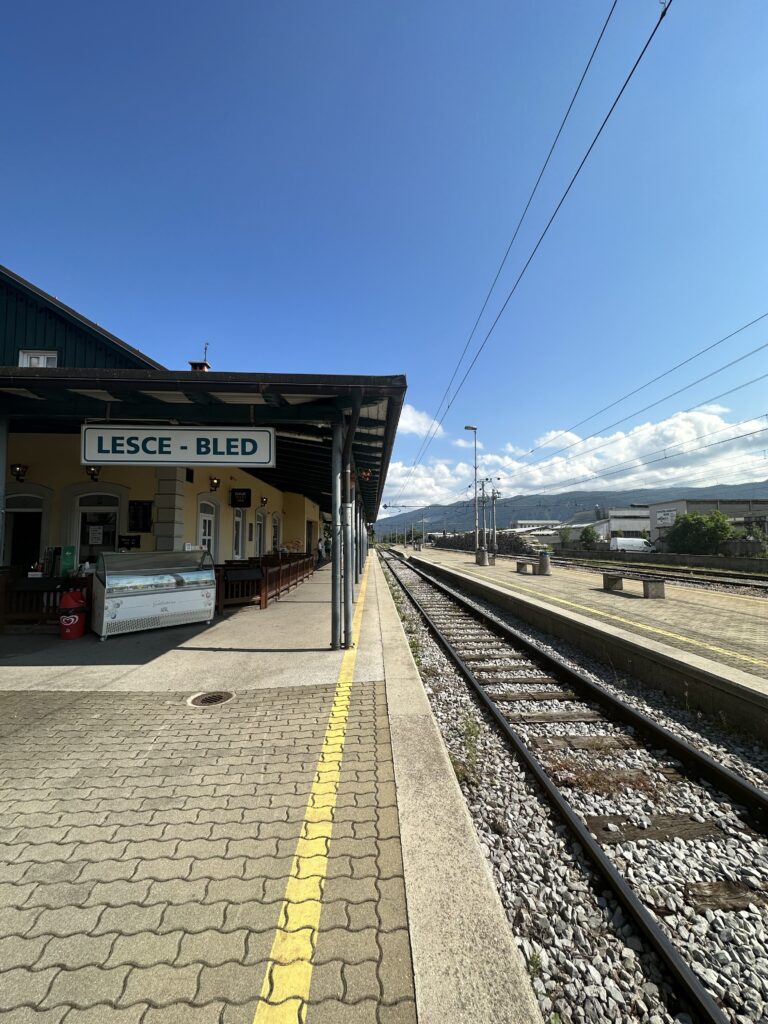 After four days in idyllic Lake Bled, it was time to move on. From Lake Bled, the nearest travel hub for trains is Villach in Austria, from where you can catch trains to for instance Vienna, Munich or several cities in Italy. As on the arrival to Bled, we had to catch the train from Lesce-Bled which is about a 5 kilometer taxi or bus ride from Lake Bled. We chose a taxi as we had heavy luggage, and again the fixed price for the trip was €15.
Being the main train station in the area, Lesce-Bled is surprisingly tiny and basic. There were no screens, staff or access to any train information, only a small café and a few benches. As our departure time came and passed we were a little worried that our train had been cancelled. But then we realized we could check our train's status on ÖBB's website where we found that it was 30 minutes late. Happy that we would indeed reach Austria (and our next day connection), we just sat on a bench in the sun and waited until the train arrived.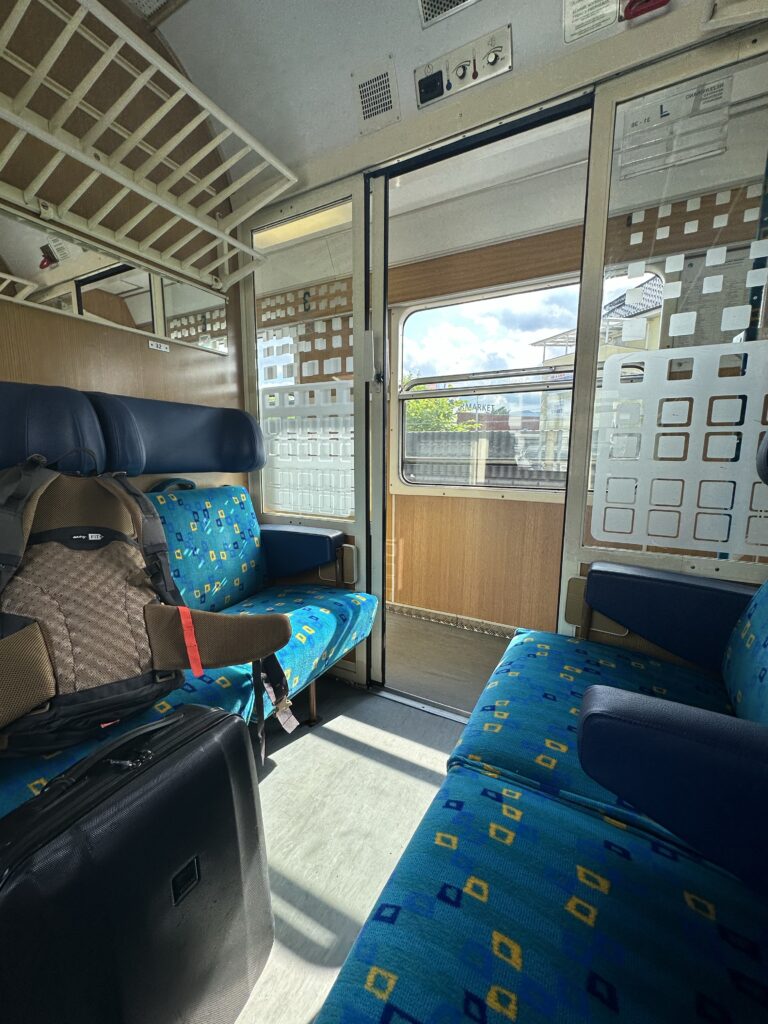 We had booked first class with ÖBB as we wanted seat reservations if the train was busy, and the price difference wasn't too high compared to second class and two paid for seat reservations. However the train was almost empty so on this short 1 hour trip the first class upgrade wasn't worth it for us. The train was decently comfortable and first class meant quite ordinary seats in a six seat compartment. We did not check, but I don't think there was any café or similar onboard. We paid €33 for the two of us, which felt a little steep given the short trip. But as mentioned, that was mostly on us.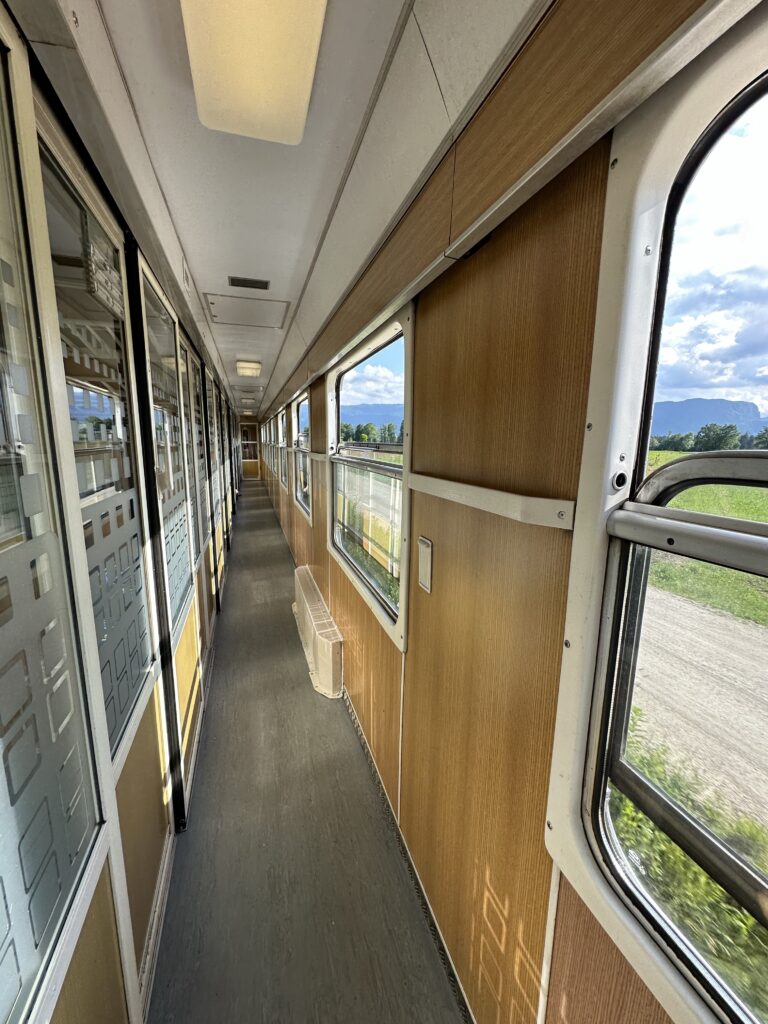 The best part of the trip however was the views as we drove past mountains, forest clad hills and beautiful villages on our way to Austria.
Of the few other passengers on the train, many seemed to be bikers, probably taking advantage of the beautiful landscape. Next to the first class compartment we were in was a large bike storage, so this train seems like a good choice if you're on a bike trip.
30 minutes late, but still quite happy we rolled into Villach HBF which was a quite large train station. We had booked a room in the newly opened Harry's Home Hotel just across the station. We had planned to eat at a nearby Austrian restaurant, but it was closed and since we both were a little bit sick we eventually ended up having McDonald's in our hotel room. Oh well.