During our visit to Tenerife and Costa Adeje, we visited a few nice restaurants outside of Guayarmina Princess where we stayed on a halfboard package. Despite that the food there was really good, we wanted to sample some really local food as well.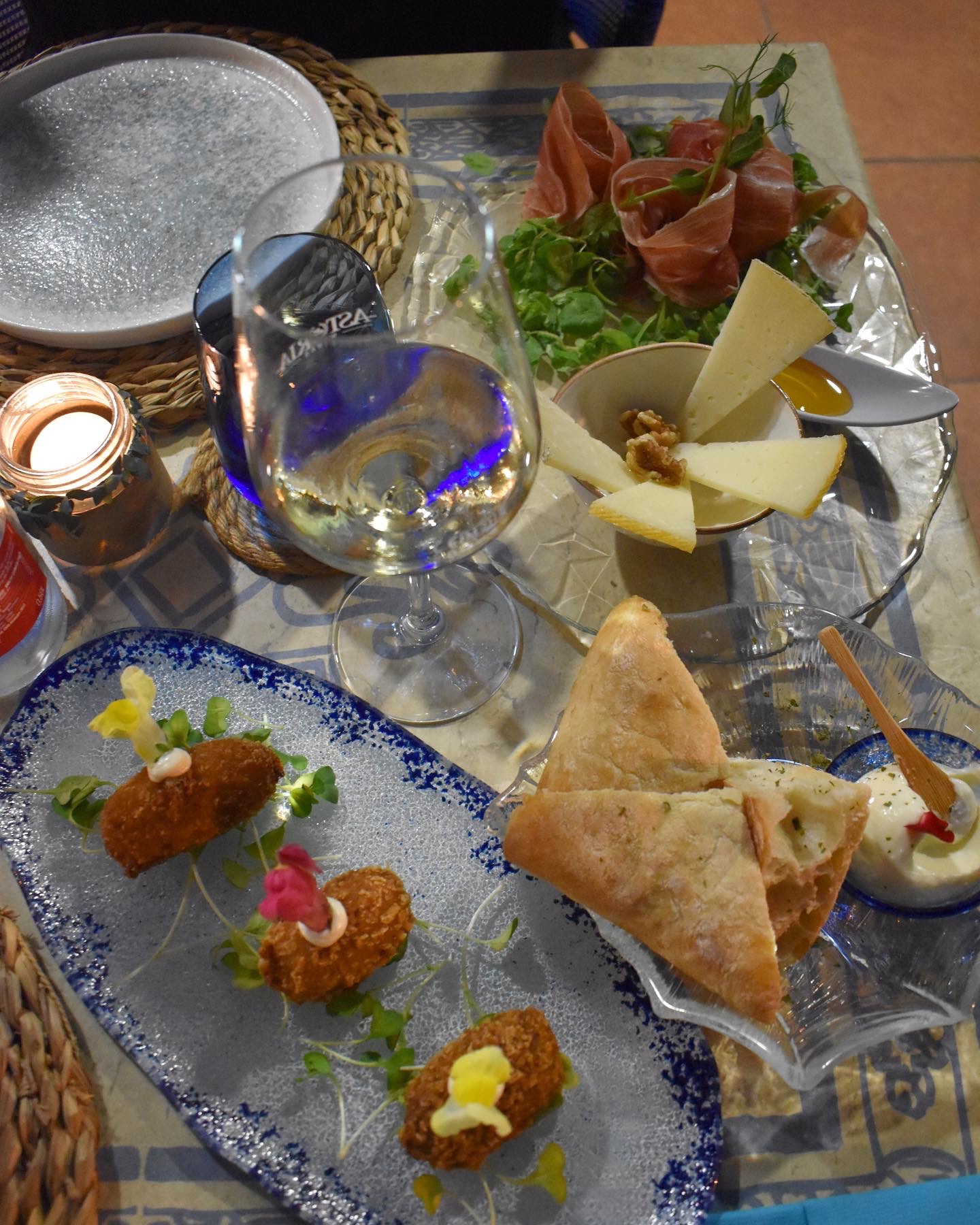 Picamar tapas Bistro
Picamar is a small restaurant located up a few escalators in a sort of a shopping mall next to Playa de la Pinta. Service is super friendly and the food was mostly really good. We had local cheese and serrano ham with local honey, super crispy yet creamy croquettas with beef, octopus and cod; octopus potato and lemon salad bathing (in a good way) in grassy olive oil, we also tried the meatballs that were a bit *meh*, and finally their fusion-y tuna tartare with guacamole and soy sauce which was nice. Bread was like 50 cents each and came with a very tasty whipped garlic butter. Prices were decent and we paid approximately €50 for two for all the mentioned food, a bottle of wine and water.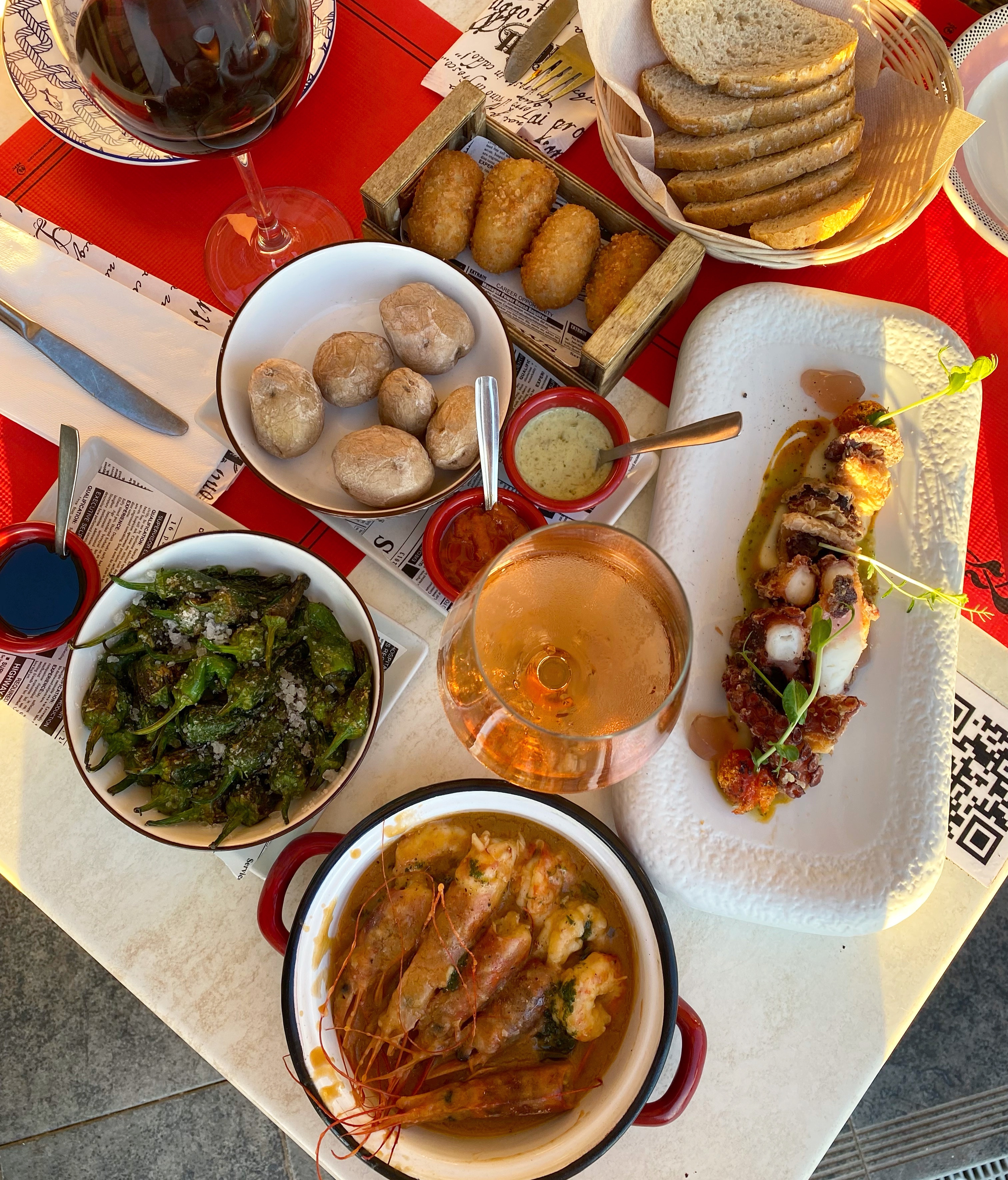 El Makami
The name El Makami comes from the first letters in the three owner's Matteo, Cassandra and Amir's first names. El Makami serves up a varied menu of tapas dishes on the beach walk next to Playa Fañabe and hence also provides a nice sunset view of the ocean. We tried a little bit of everything such as their garlic prawns, their grilled octopus, wrinkly salt cooked papas arrugadas potatoes with the best mojo sauce I've had, crispy croquettas, padrónes with sea salt and palm honey as well as a baked goat's cheese. Like Picamar, service was super friendly and prices very affordable with less than €50 for us both spent on all the food plus drinks.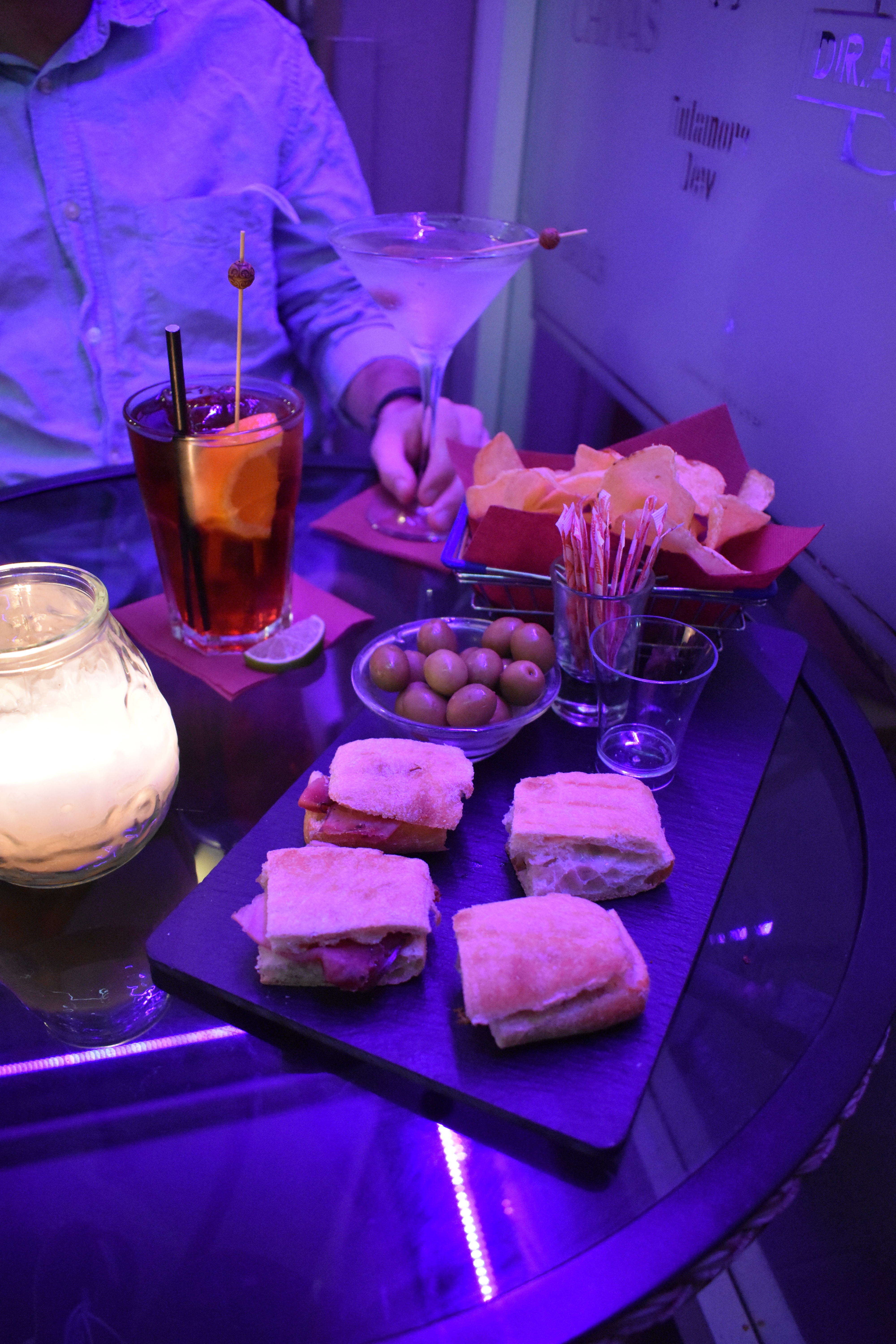 Café Steps
I had promised my mother's husband to have a dry martini for him during the drip, a mission I of course worked hard to complete in the best possible way. After some researching we found Café Steps, and while not a mixology kind of place, a nice little bar with great friendly service, massive cocktails and free "aperitivo-style" (the owner's from Milan) snacks. With our approximately €8 drinks we had both crisps, olives and delicious mini Italian sandwiches with gorgonzola and ham. Mmm.