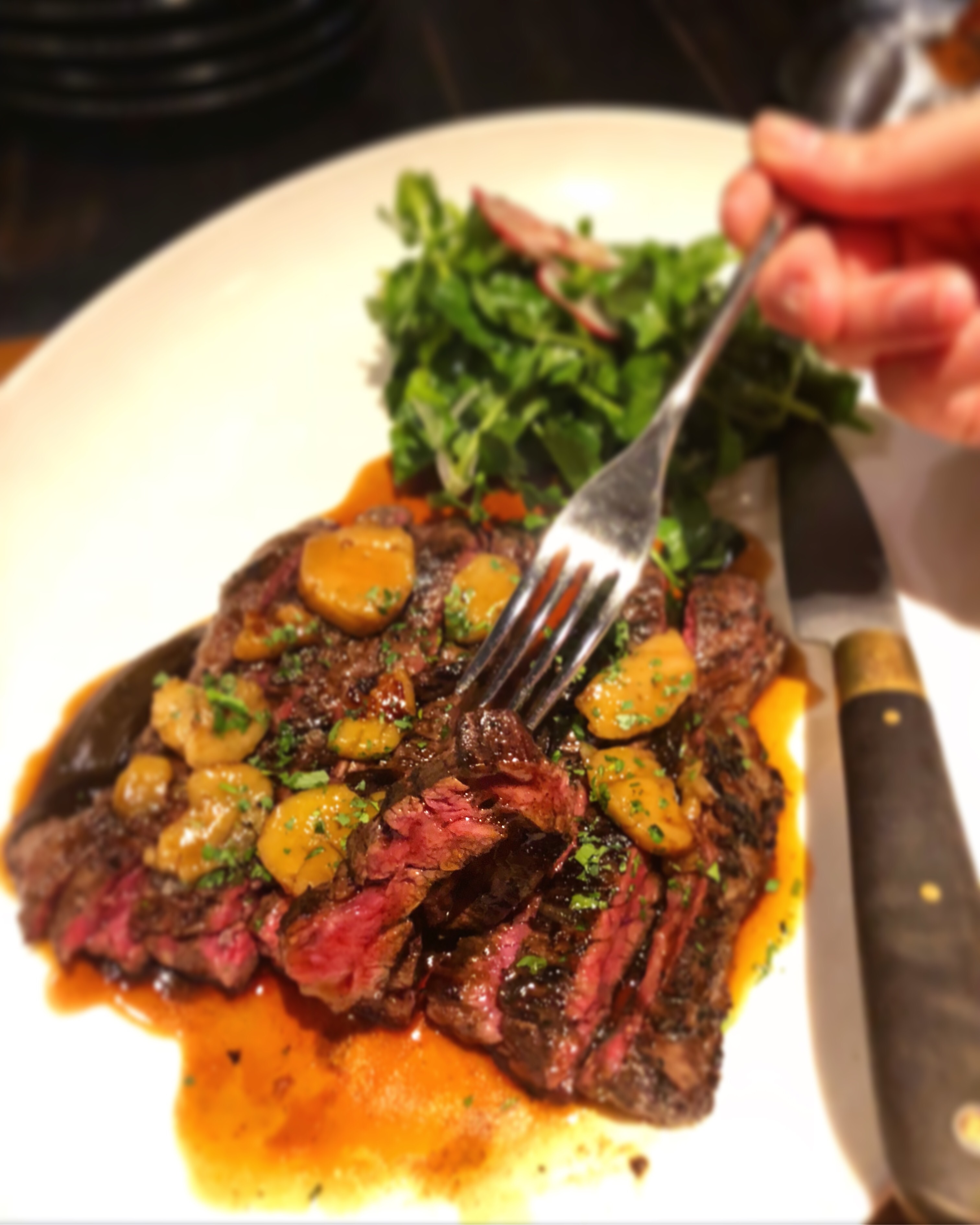 One of 2017s best meals was at Burnt Ends Singapore, sort of an Australia meats (sorry) United States-style barbecue restaurant – in Singapore! Ranked as 10 on San Pellegrino's Asia's 50 best list, reservations is a must and we made ours a month or so in advance. We sat at the bar where dinner is enjoyed facing the open kitchen, and you are handed the dishes straight from the chefs while sipping cocktails and wine served by the waiters (that also serves food to the rest of the restaurant not sitting at the kitchen bar). A foodie dream more or less.
Above is the skirt steak with bone marrow and burnt onion. So rich, so good.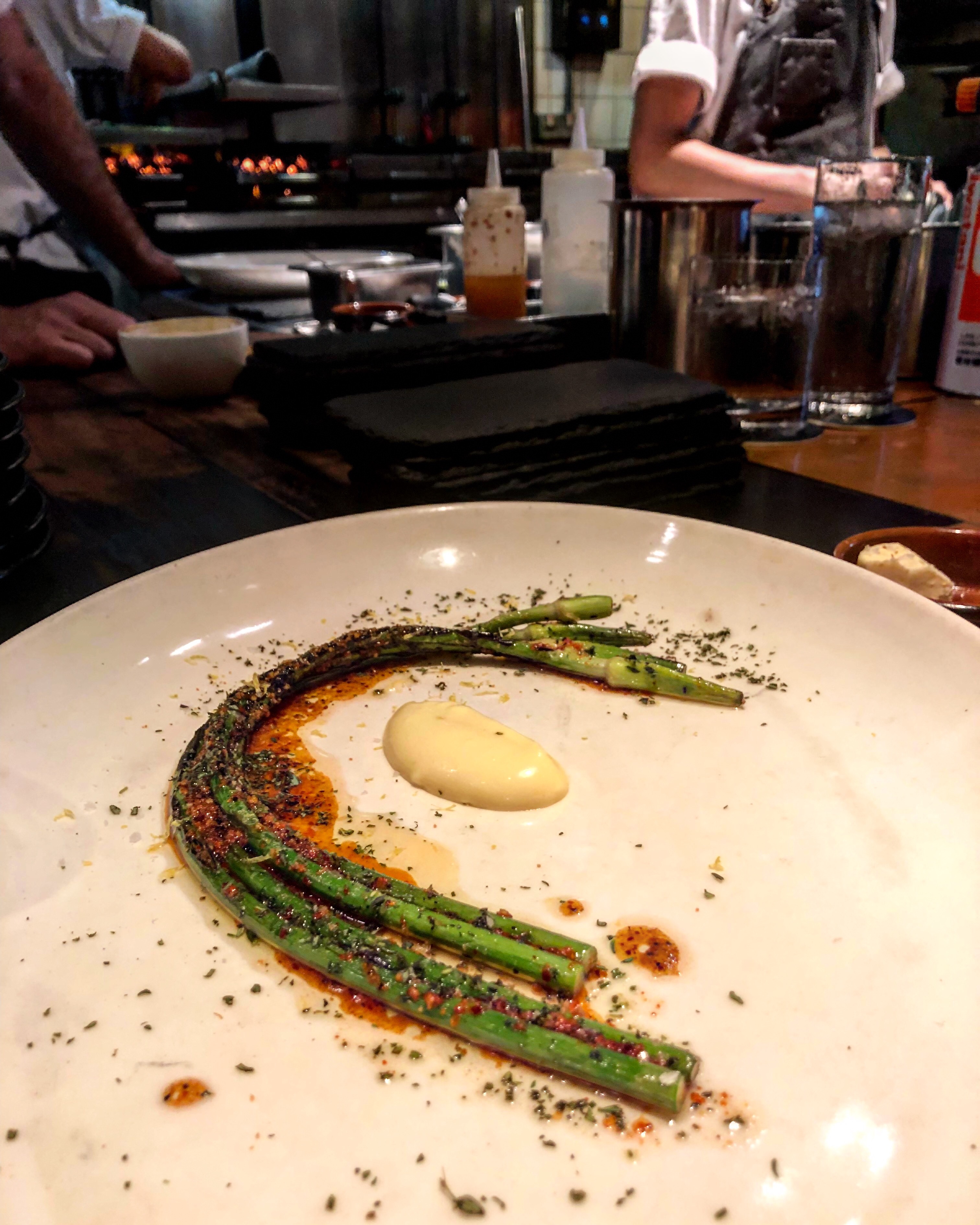 "Garlic shoots and gremolata". A little bit like very thin asparagus served with a tart gremolata and a really nice mayo.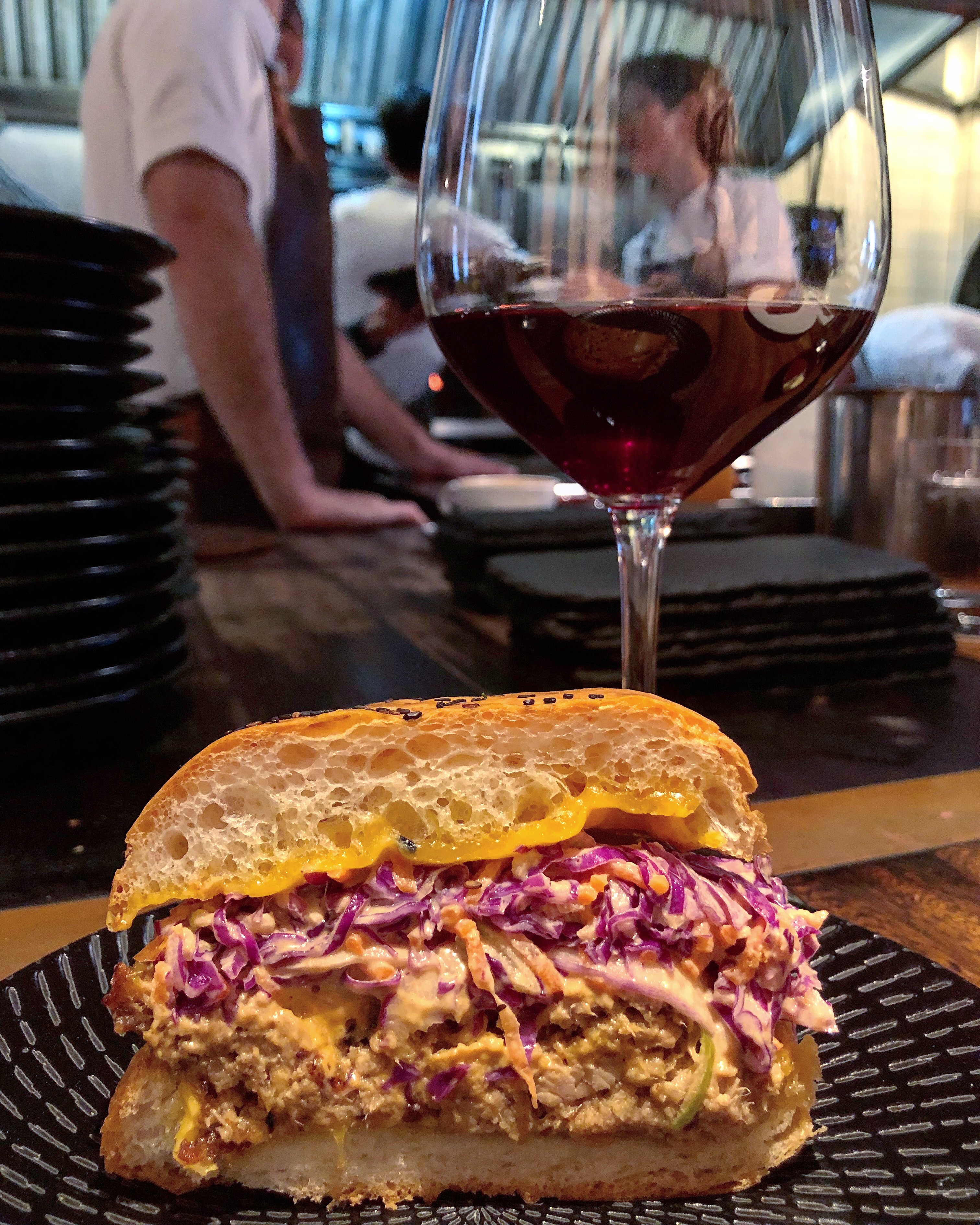 Burnt Ends' Sanger with pulled pork shoulder, cole slaw, chipotle aioli in a brioche bun. Really decadent and delicious. Not very refined, but just plain tasty.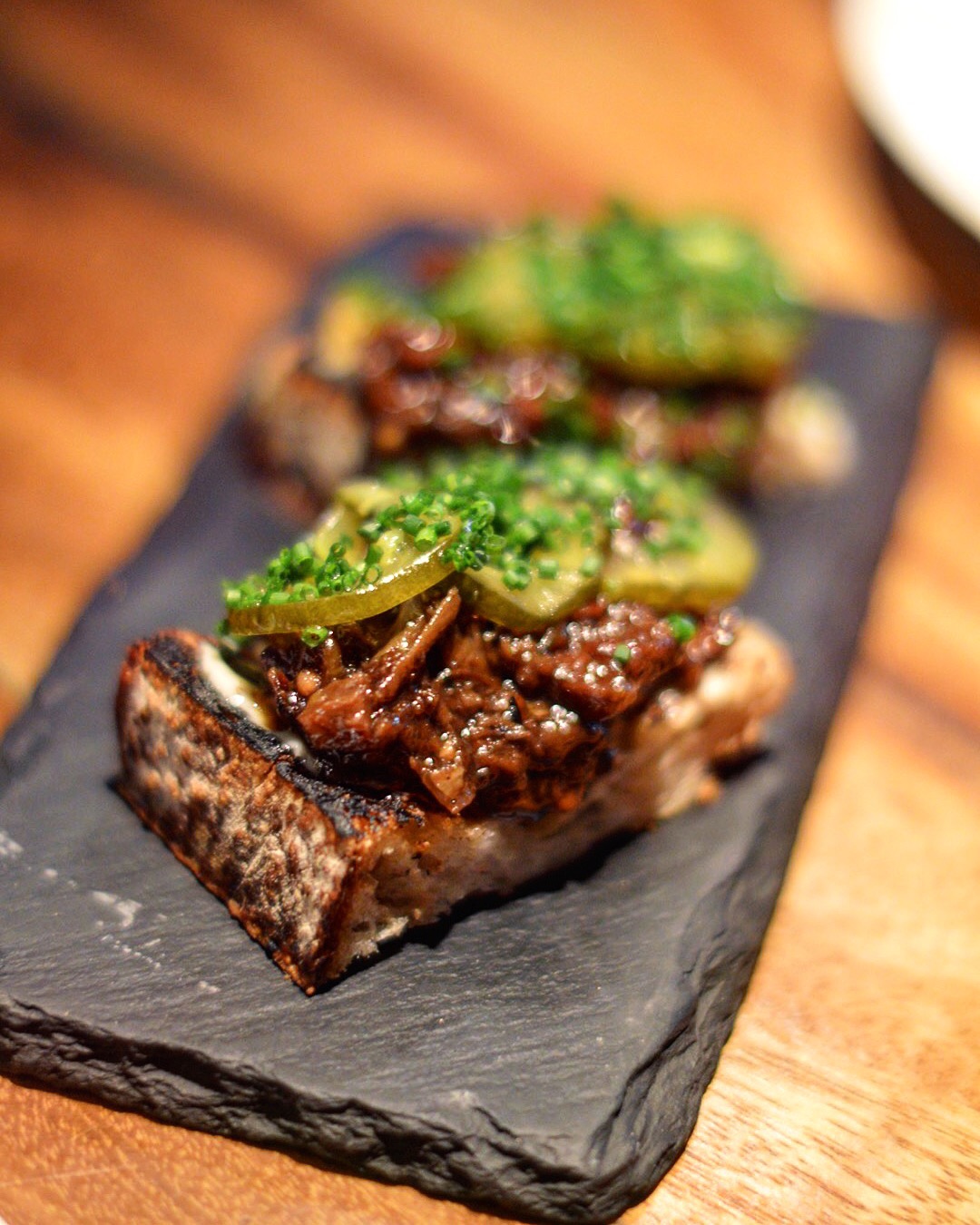 Beef marmalade and pickles". Pulled beef-y marmalade with crunchy sweet and sour pickled cucumbers, on grilled sourdough smeared with mayo. So my kind of food and so delicious.
Price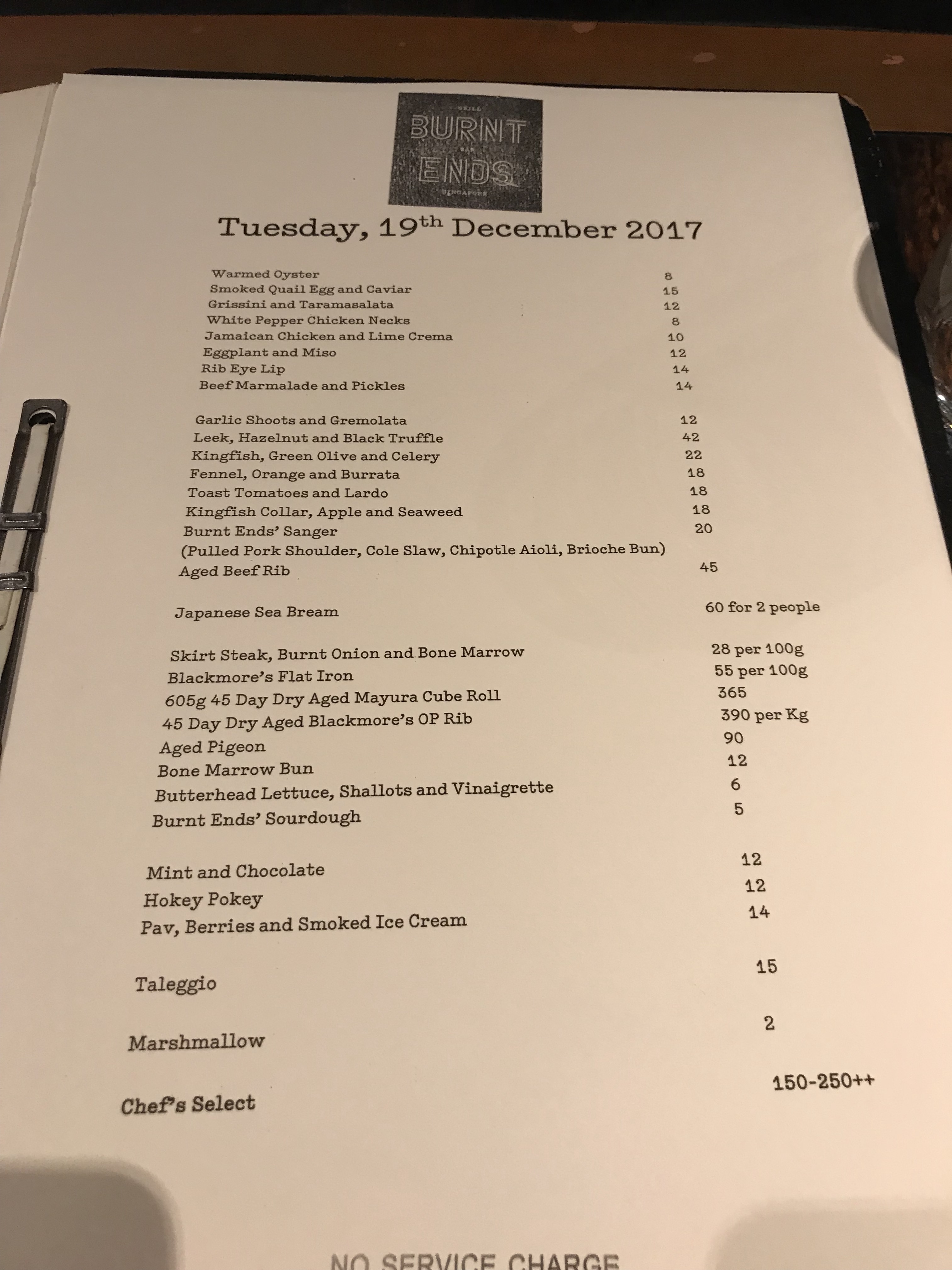 Burnt Ends' menu of the night to give you an indication of prices. We paid slightly over $200 (SGD) for two including a shared bottle of wine and water (there's free tap water though which the servers 'forgot' to mention to us which was a bit annoying). Anyway, despite that a really nice dinner.