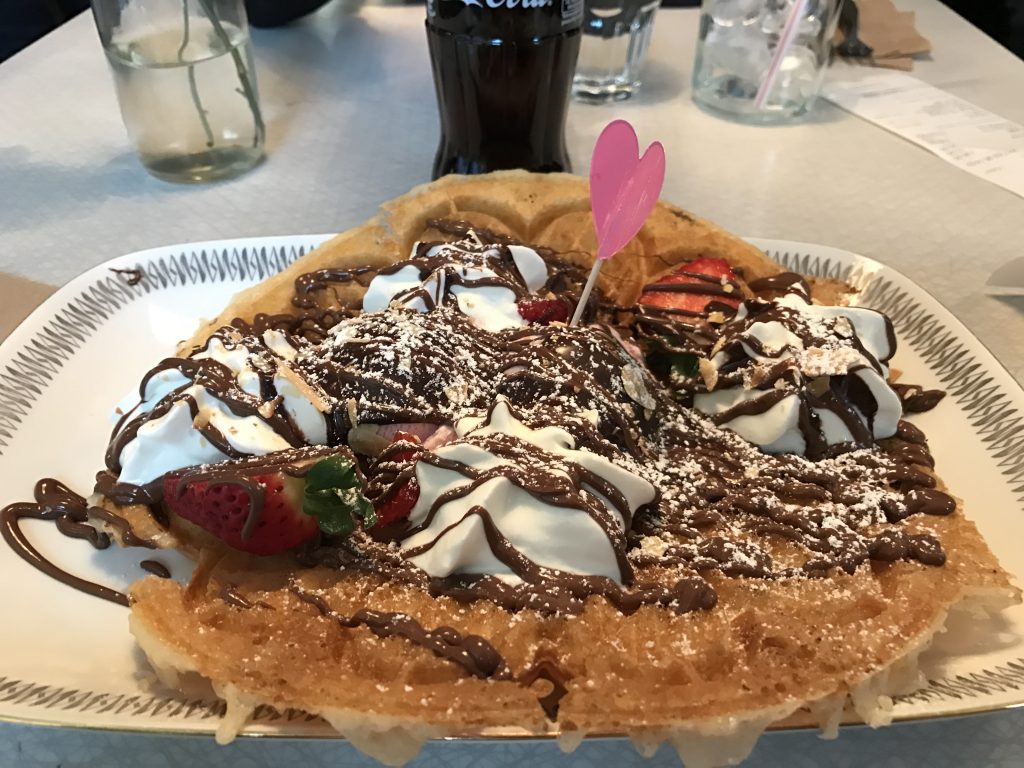 Just got back to the Sunday couch after a sugar-rushy fika at retroish café Älskade Traditioner on Södermalm in Stockholm.
Älskade traditioner translates to "beloved traditions" in Swedish, and serves for instance savoury as well as sweet waffles, cakes, semlor, Swedish classics such as meatballs, Bullens pilsnerkorv (sausages) and herring. The place is located on trendy Södermalm and was packed with a Sunday fika crowd. The service was friendly but sort of chaotic with my waffle arriving a few minutes after being ordered, while my fika companion's waffle arrived together with my latte 15-20 minutes later, after we asked the staff where it had gone. The waffles were delicious and prices decent fortunately.
Savoury club sandwich waffle with chicken, bacon and extra avocado.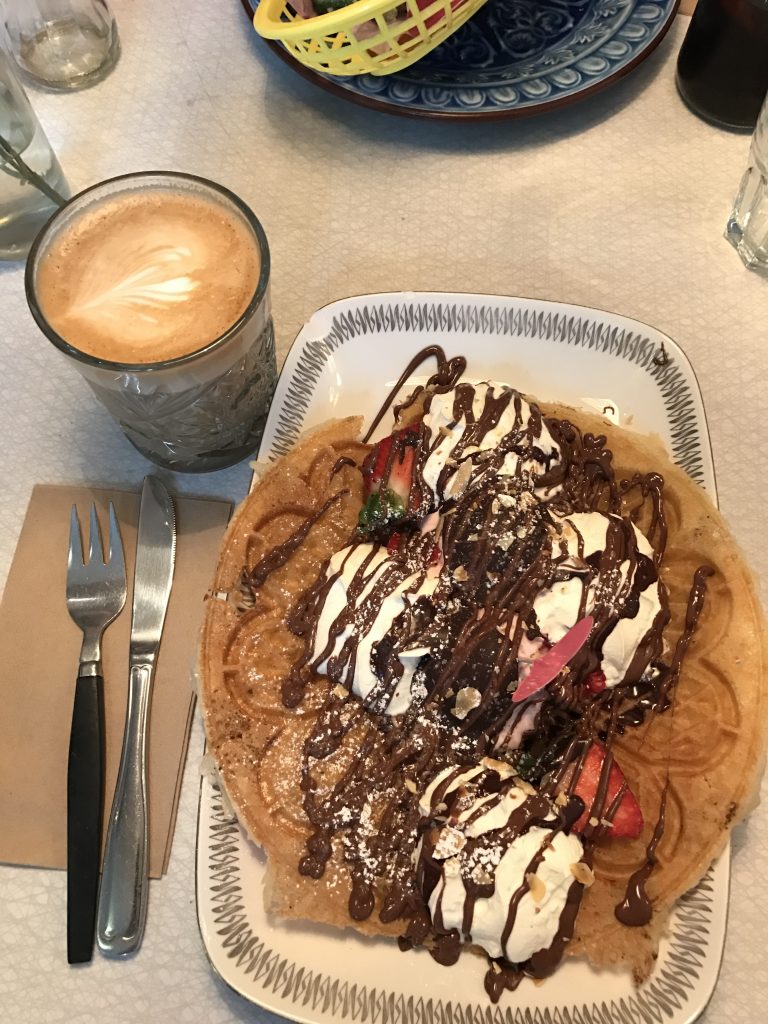 Nutella waffle with whipped cream, strawberry ice cream and fresh strawberries. Reminded me of the 'pancake cakes' I had as a child.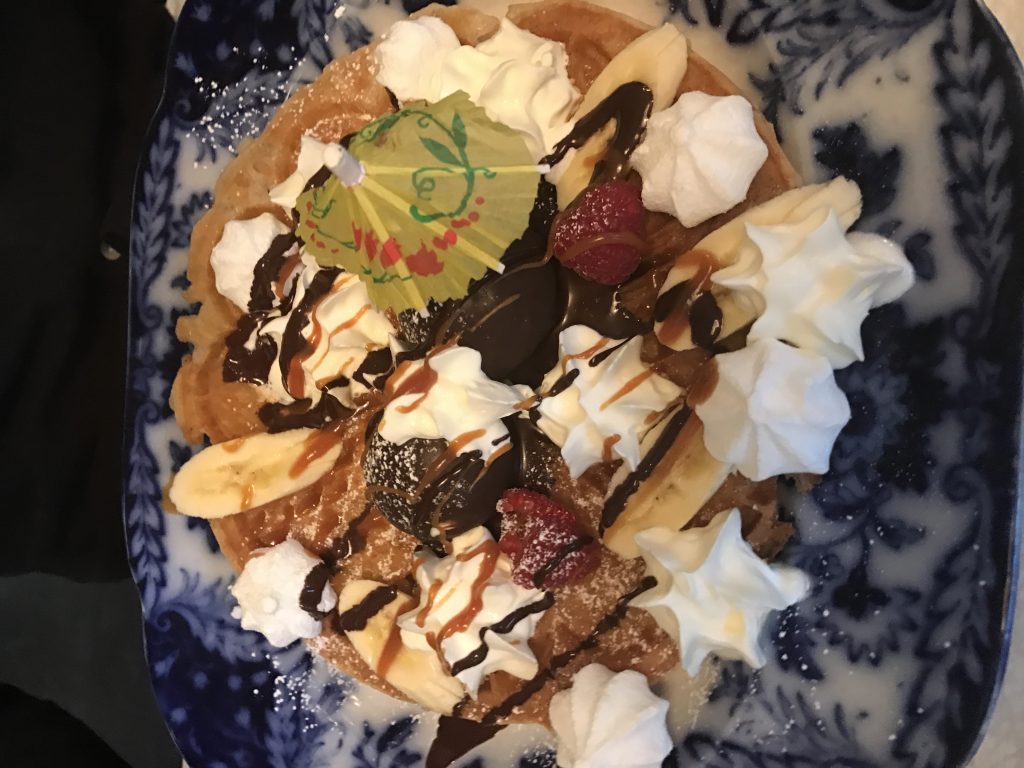 Banana split waffle. Also very good.
Price and website
While not exactly inexpensive at 95 kronor for a nutella waffle, prices are still pretty good considering the area as well as quality. A tasty latte was 40 kronor.
They do not have a website, but their Facebook page has some info about location etc.