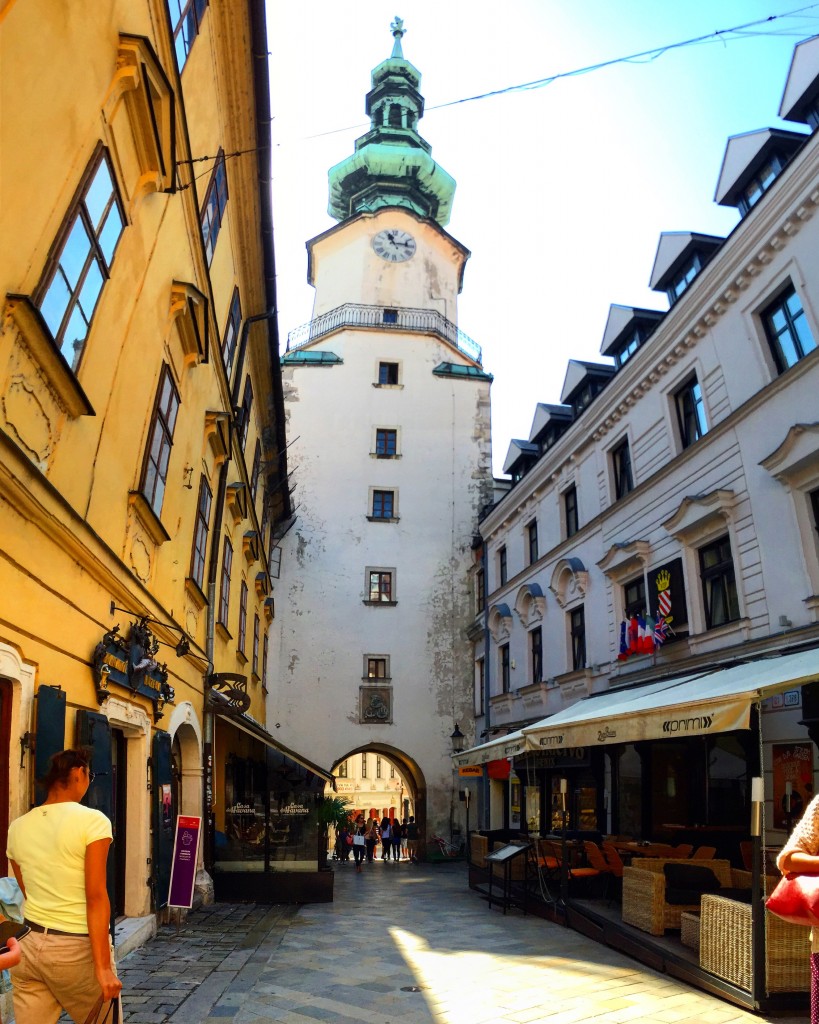 Bratislava's beautiful Old Town, close to the decently good and well located Crowne Plaza Bratislava where I stayed.

Last weekend I visited the Slovak capital of Bratislava. I've been wanting to visit the city for quite a while, and finally it was time. The easiest way to get there, at least from Stockholm, is to fly to Vienna in Austria, situated about 70 kilometers from Bratislava. Bratislava actually have its own airport, but there aren't that many flights, and no direct ones from Stockholm. So instead we flew Austrian Airlines, which was a nice airline with free drinks and friendly staff.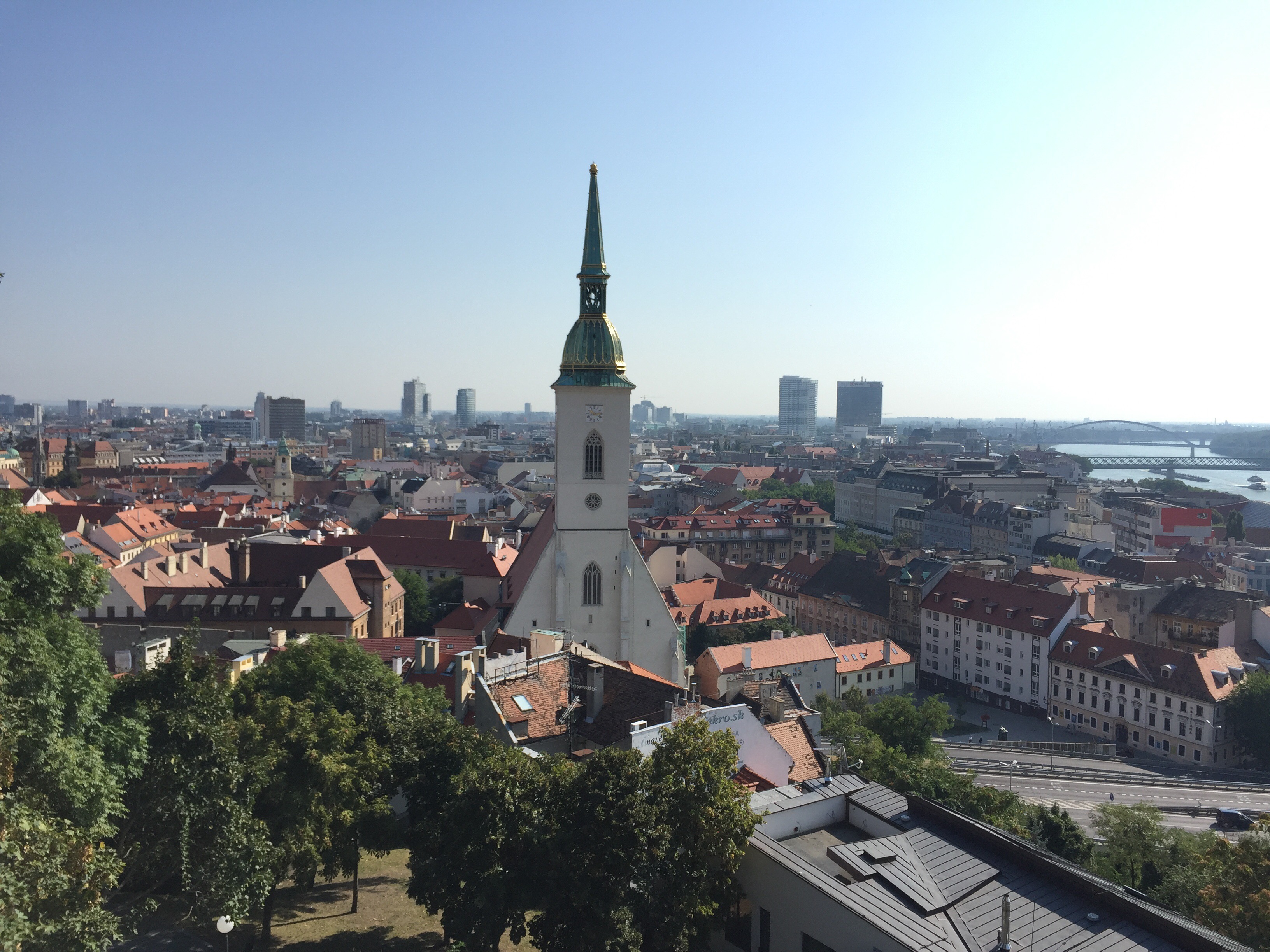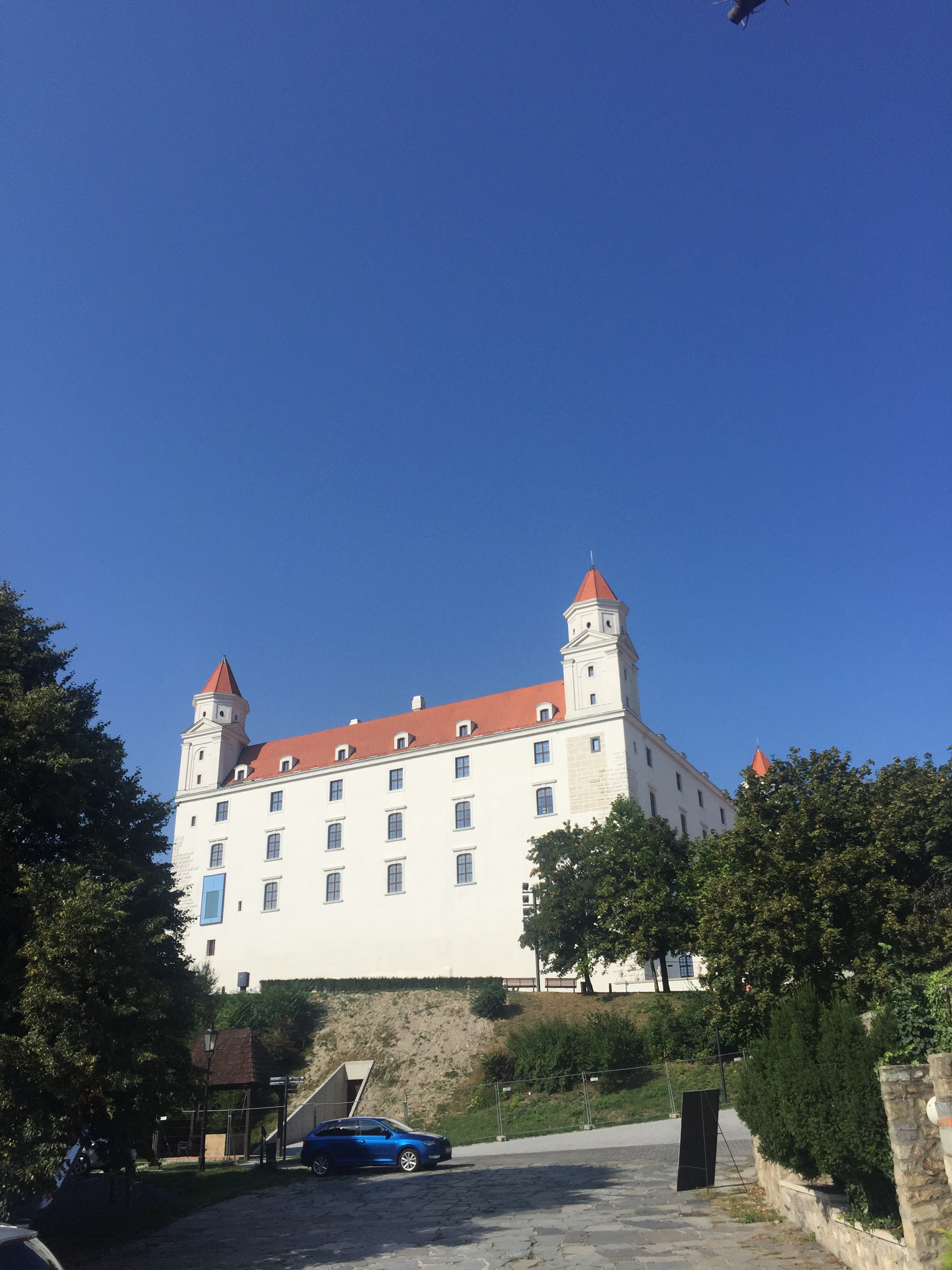 Bratislava castle. The Bratislava weather in mid September was in the high 20's Celcius with about 28-29 degrees and great clear blue skies.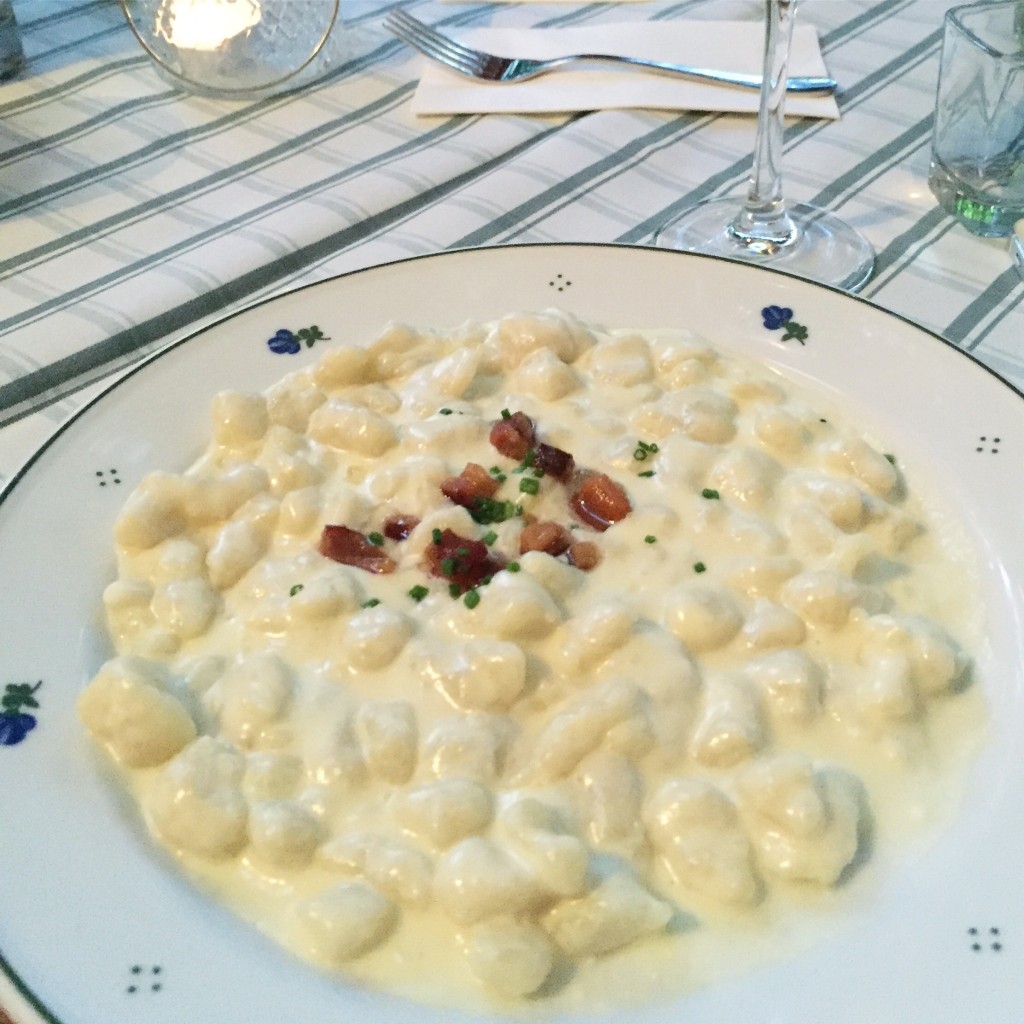 Bryndzové Halušky is the national dish of Slovakia and consists of gnocchi like potato dumplings served in a creamy sauce of bryndza sheep's cheese. The dish is additionally topped with fried bacon and in our case chives. A surprisingly delicious dish. We tried it at Zylinder restaurant in central Bratislava that was very nice.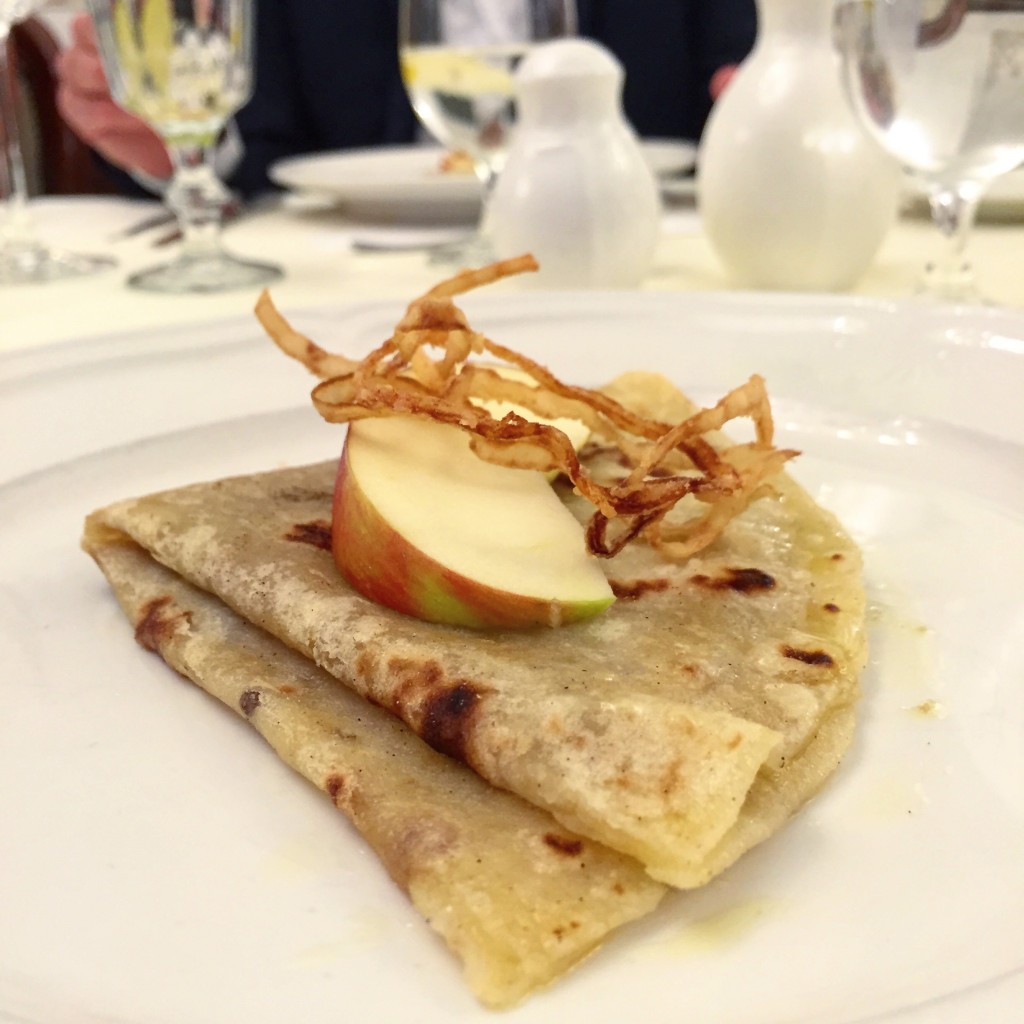 The second day we went to L'Olive at the five star Arcadia Hotel. This was supposed to be the highlight of the trip, but unfortunately the food was quite bad. It tasted like it had been kept warm for a couple of hours, and the experience was borderline disaster even though the staff were friendly, the wine good and the restaurant itself nice. But it all comes down to the food for me, and it wasn't good, at all.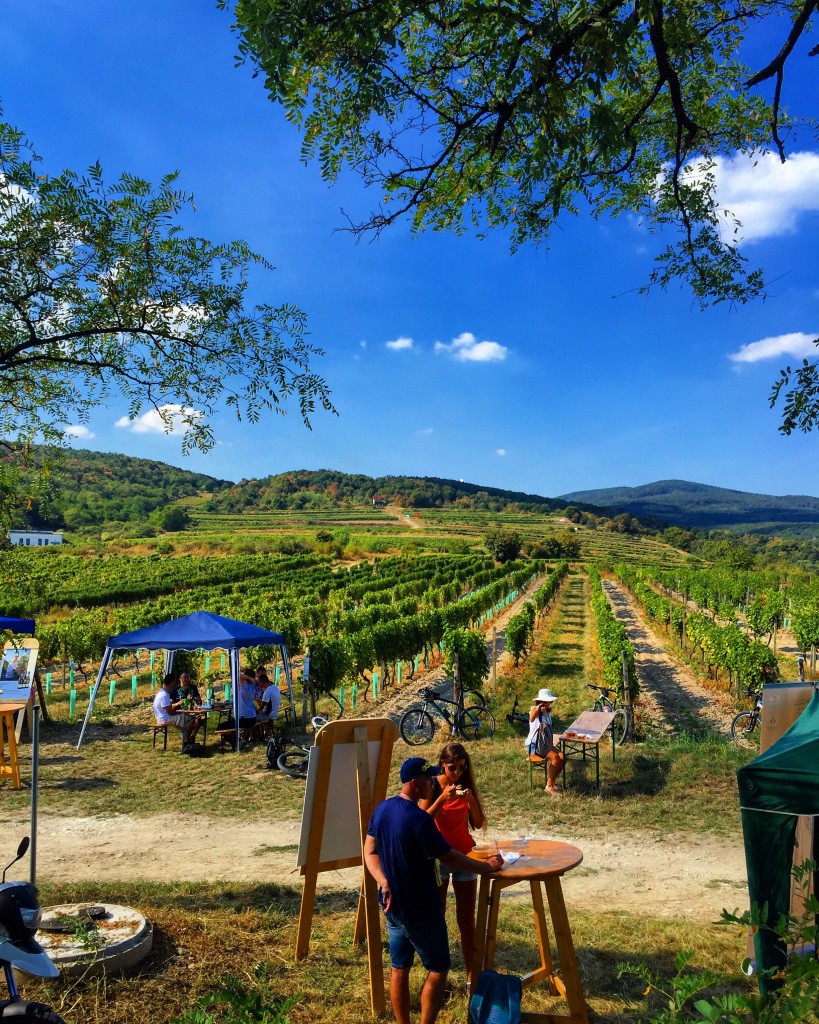 One day we took a day trip to the small city of Modra in the foothills of the "Small Carpahtian" mountain range. The area is a wine region and we visited the Ludvik Winery for lunch and a wine tasting. We were also able to visit the vineyards, situated a couple of kilometers from the vineyard on a hill overlooking Modra.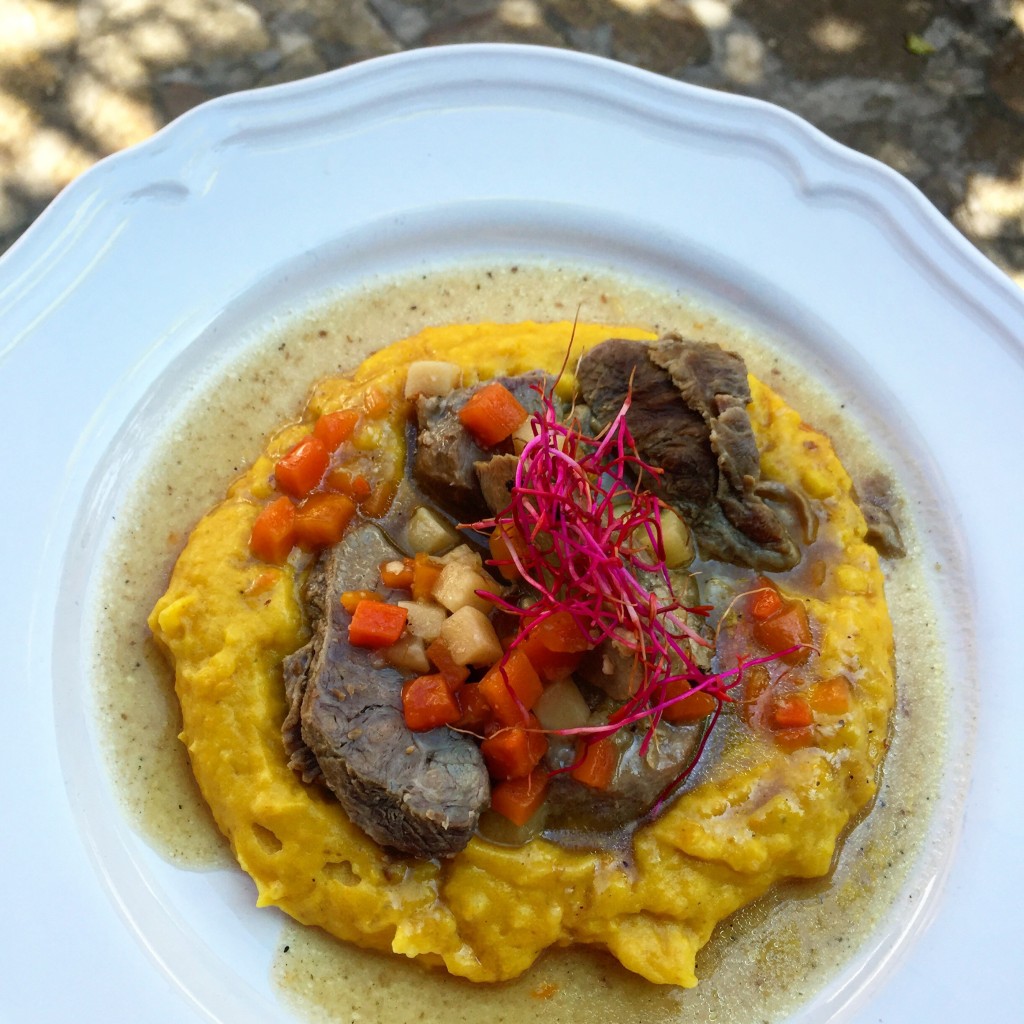 Hearty but delicious lunch at Ludvik Winery. Pumpkin puré, slow-cooked beef cheeks, vegetables and jus.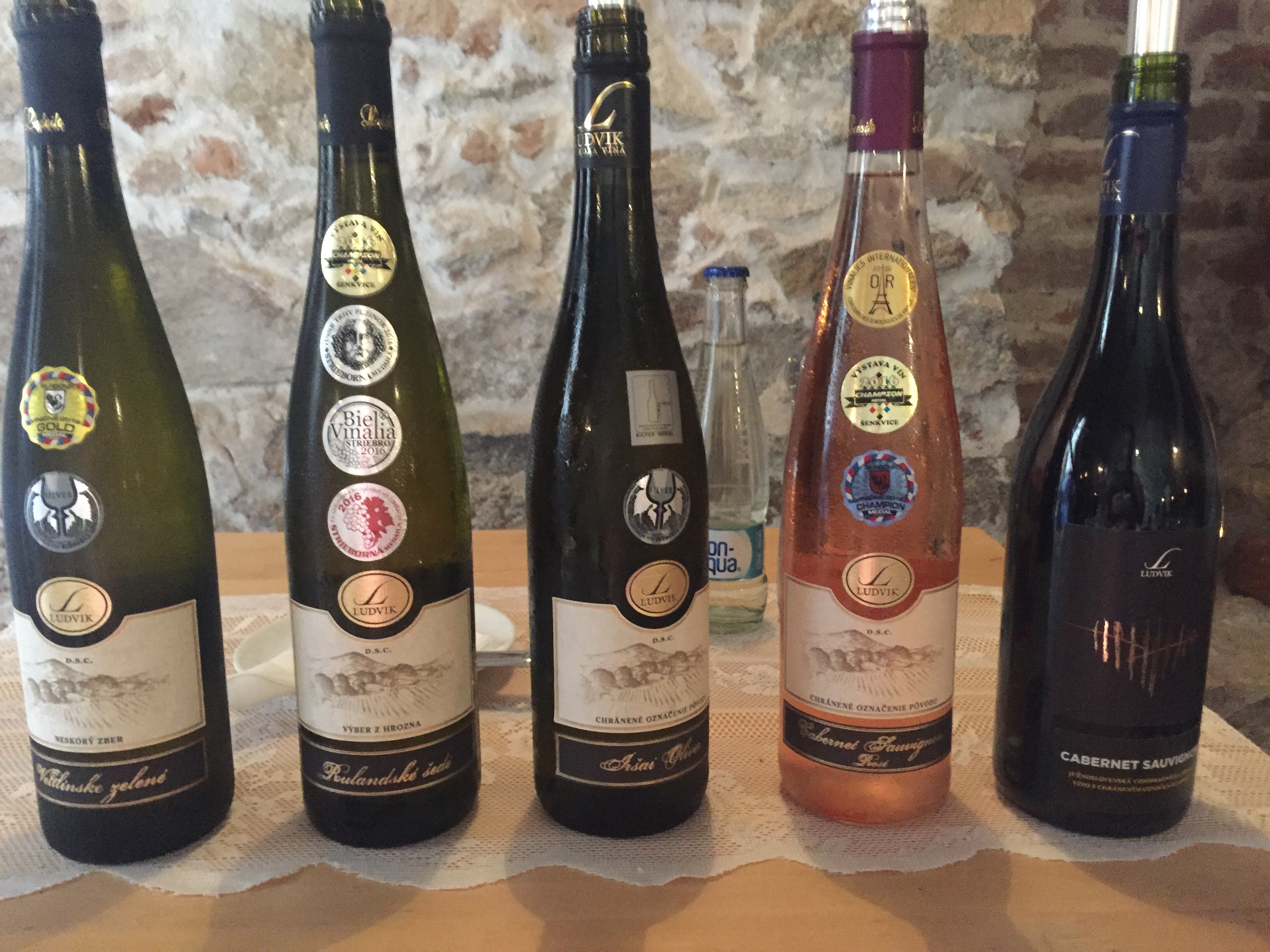 We tried five different of Ludvik's wines. All were delicious, but the cabernet sauvignon rosé and the pinot gris were extra good. Had to buy all of them except for the grüner veltliner (also good, but not as spectacular as the others) with me home. Slovak wines were surprisingly delicious in my mind.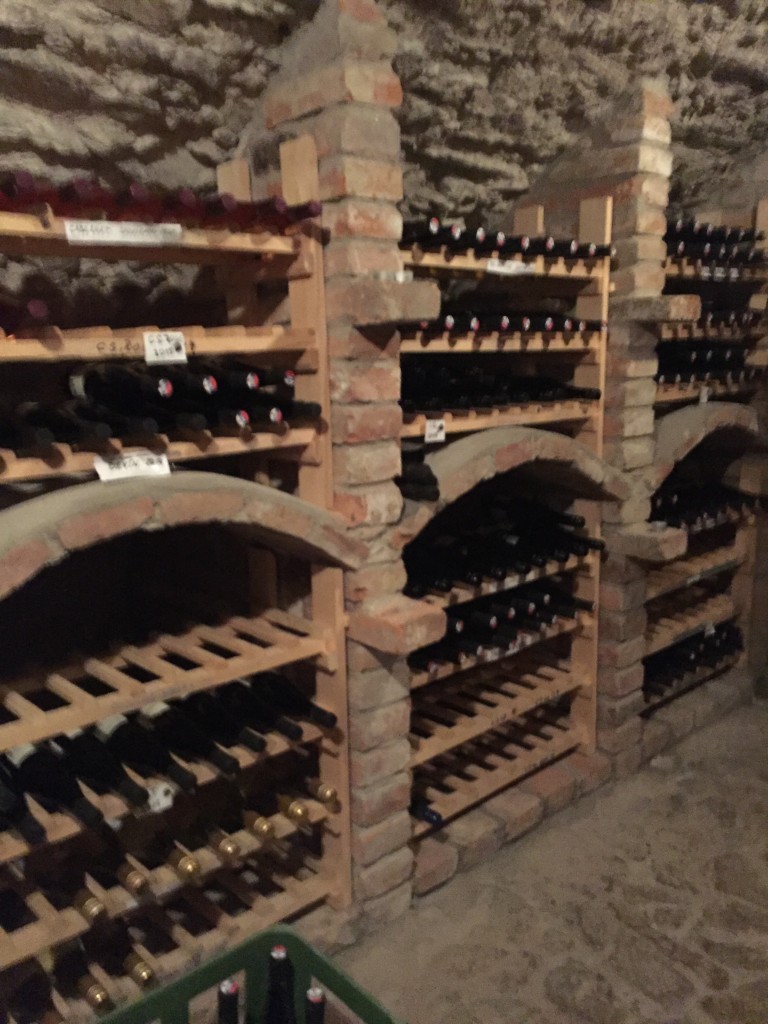 A quick visit to the mini-cellar at Ludvik (they have their big one outside of the winery).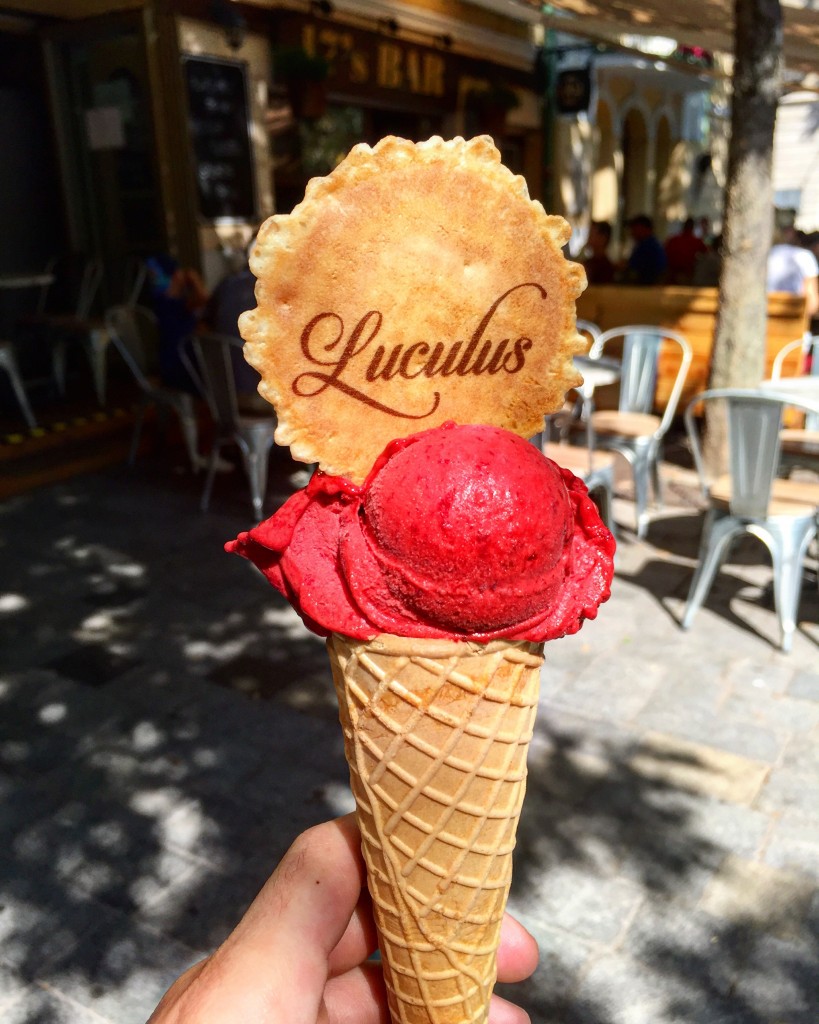 We also had time to try the delicous ice cream at Luculus in Bratislava.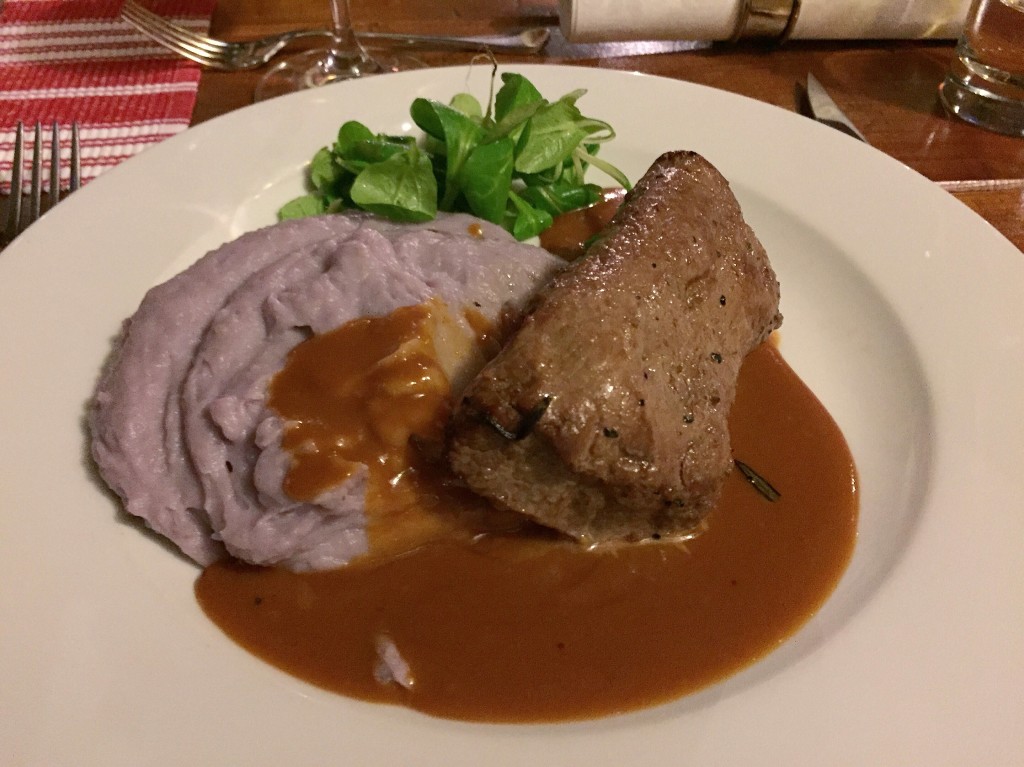 Last dinner in Bratislava. Another hearty but quite nice meal at Modra Hviezda. A large piece of deer served with purple potato mash and a cognac-caramel sauce. Not very refined, but totally edible, and a very nice atmosphere in the restaurant.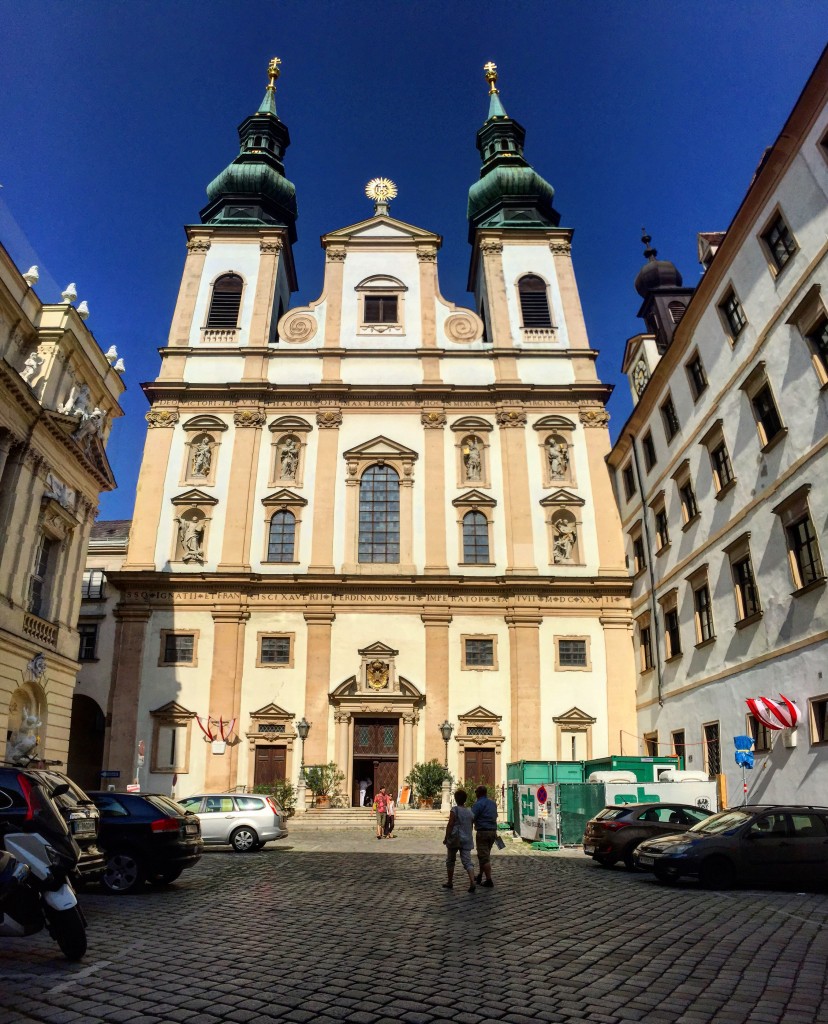 Then a quick hop over to Vienna, Austria. A very nice thing in Vienna is that if you're using the airport train, you can check your bags in at the train station (like in Hong Kong for instance), and then you won't see your bag before you're back home again. We had a couple of hours to spare before our flight from Vienna and was happy to not have to drag our bags around while exploring the Austrian capital.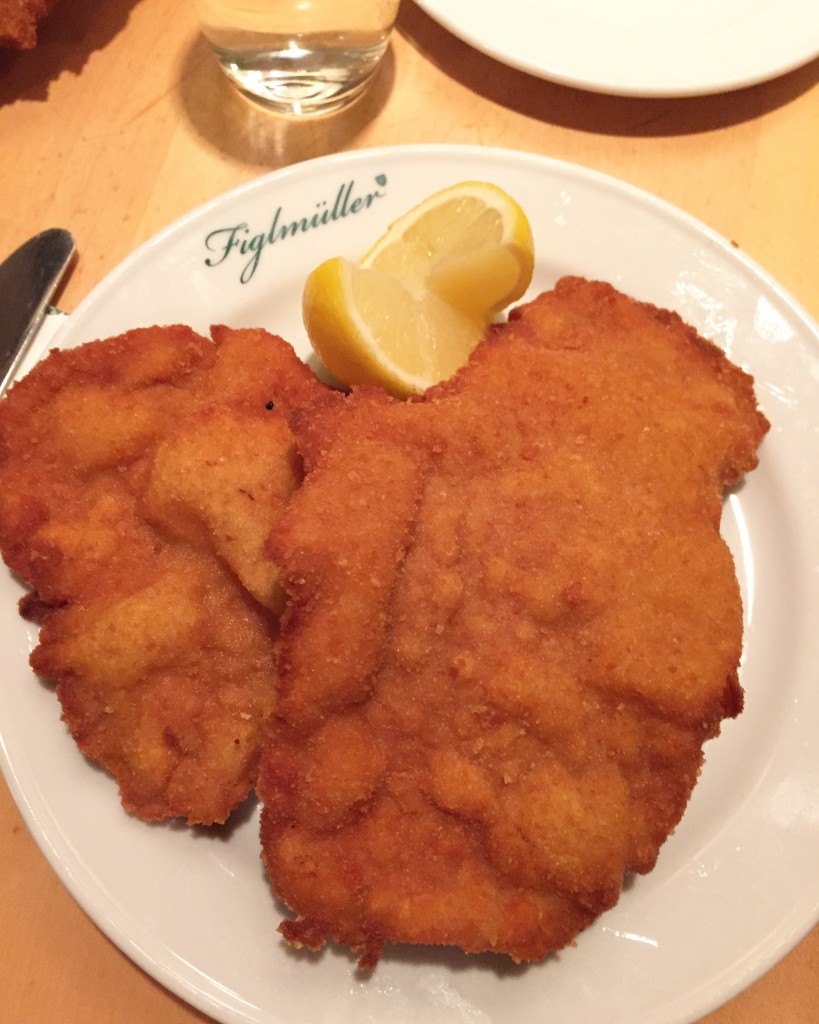 When in Vienna, eat Wienerschnitzel. We tried it at the famous Figlmüller that's been serving up schnitzels for the last 110 years. The veal schnitzel was delicious, but I actually liked the cheaper pork schnitzel more. It was juicier and had more taste. Shame on me, I guess. The schnitzel came with no condiments, but we ordered the field potato salad that was really good.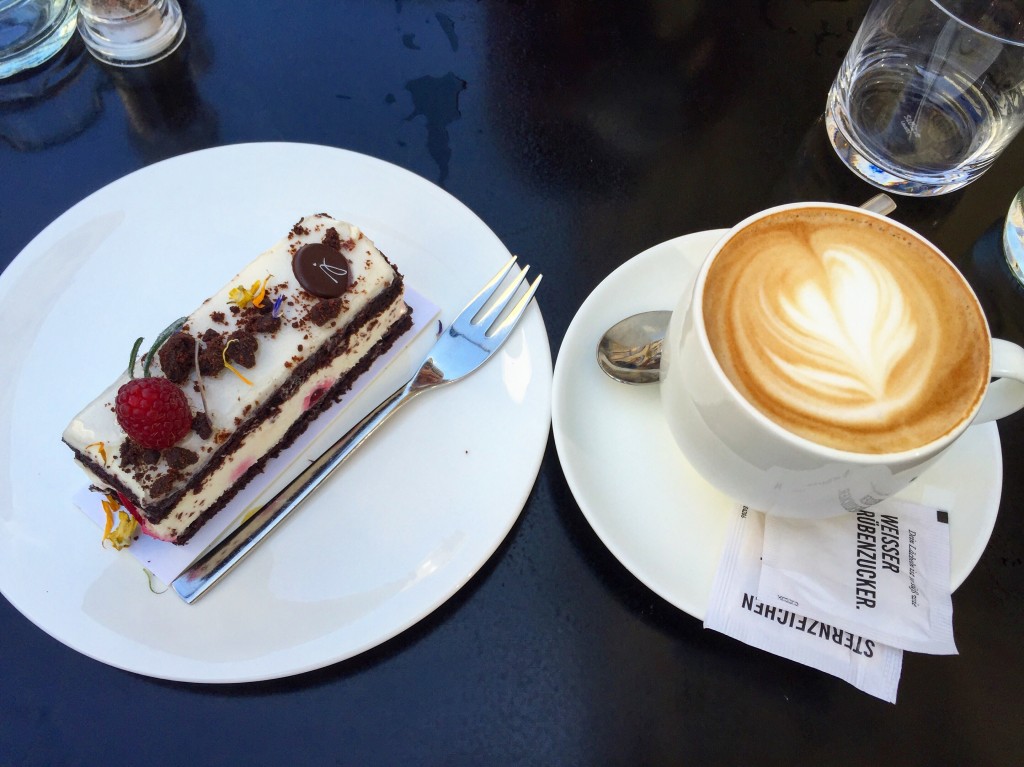 Another must do for me in Vienna is pastries. We had the above creation, a raspberry white chocolate cream sort of thing, and a delicious cappuccino at Vidoni, close to were the airport express leaves at Wien Mitte. It was really good and pretty much everything I hoped for in a Viennese café.
So, that was a weekend of eating in Bratislava, Slovakia and Vienna, Austria. Both were very nice cities, and I can really recommend Bratislava. Inexpensive, beautiful and easy to navigate.