Just got back from a trip to the Caribbean, including four days of eating in San Juan, Puerto Rico.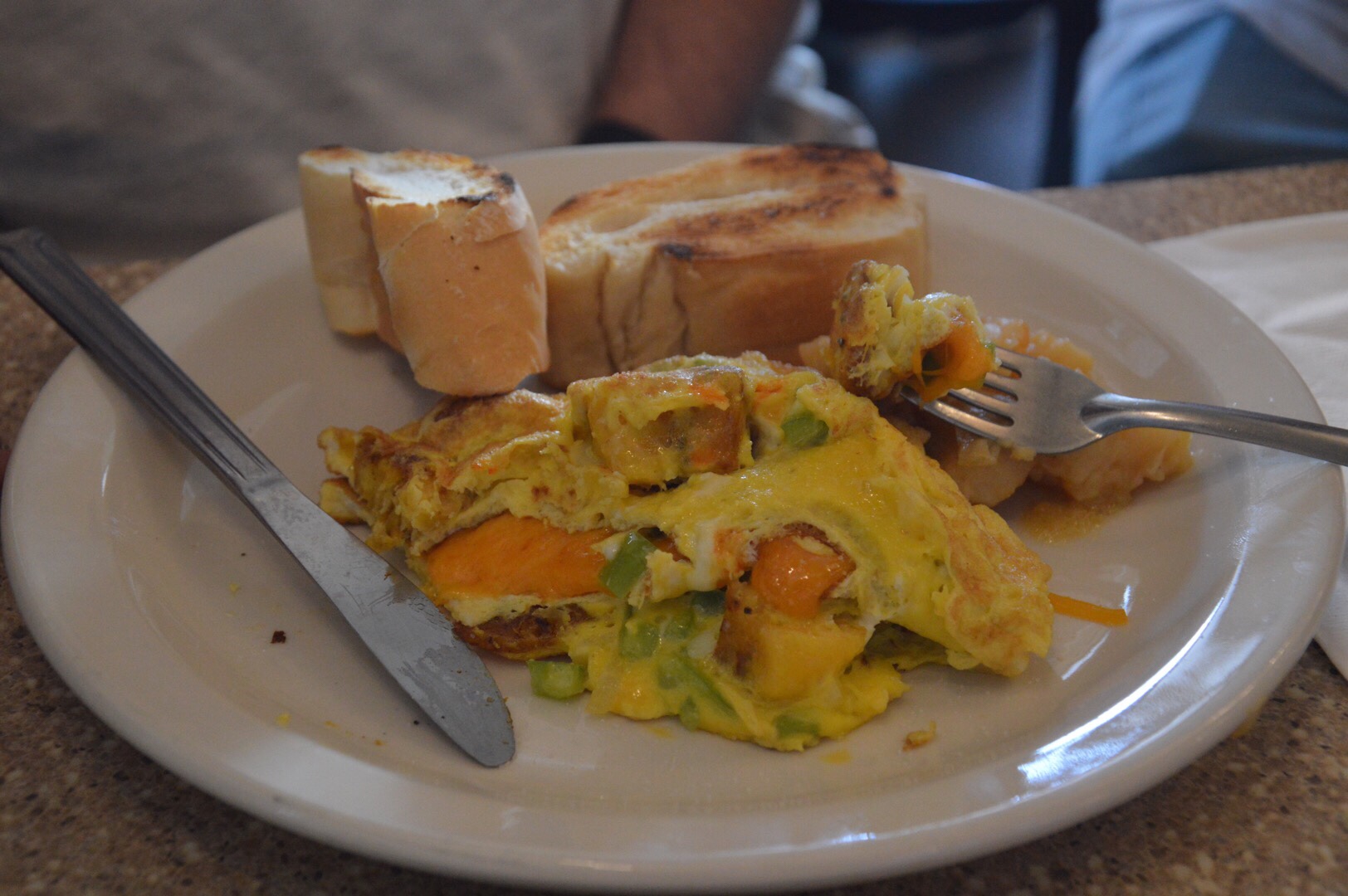 Mi Casita
Not the greatest pic, but our first meal was a criolla omelette with Puerto Rican bread at Mi Casita. Basic, but tasty and affordable. Located in Isla Verde.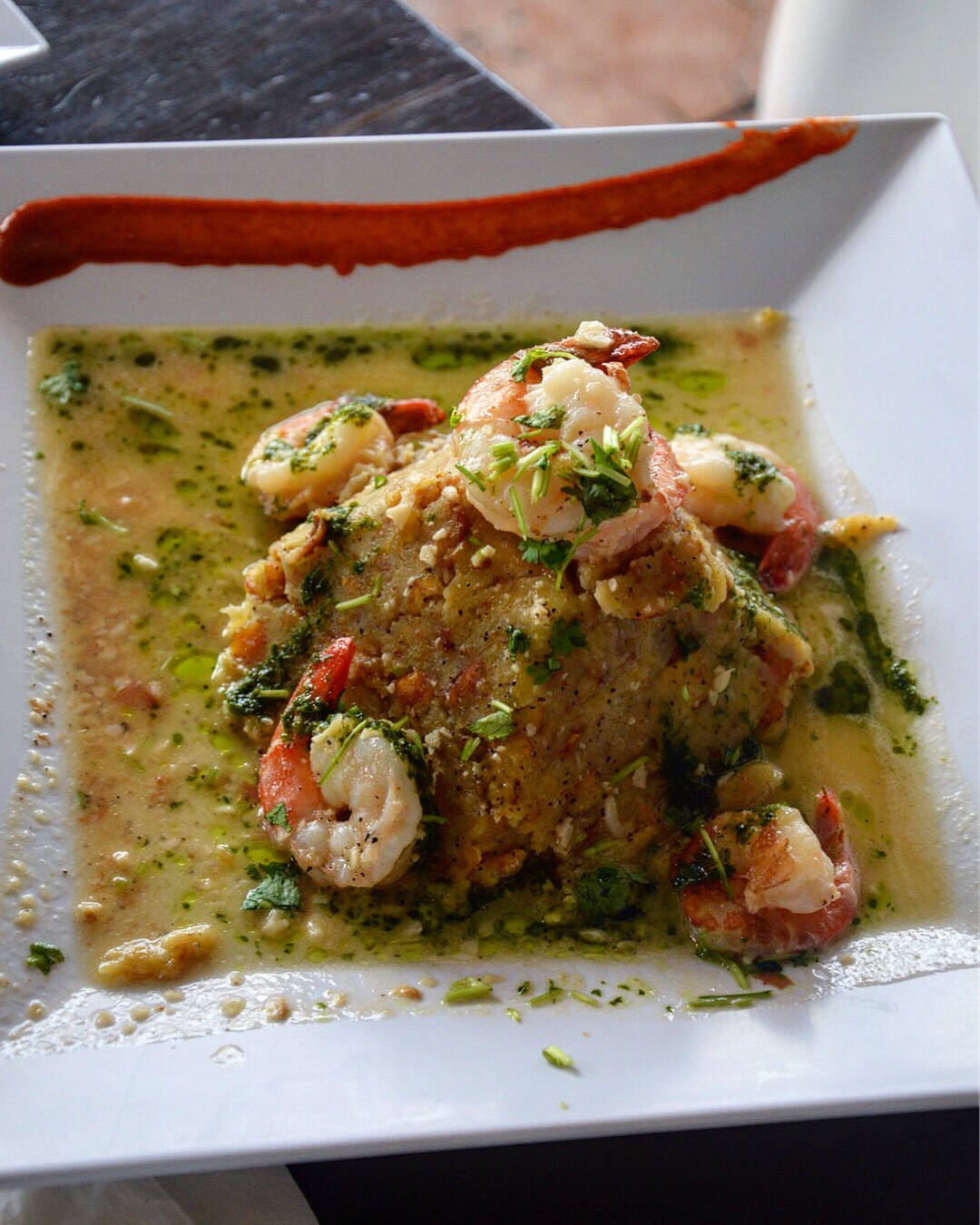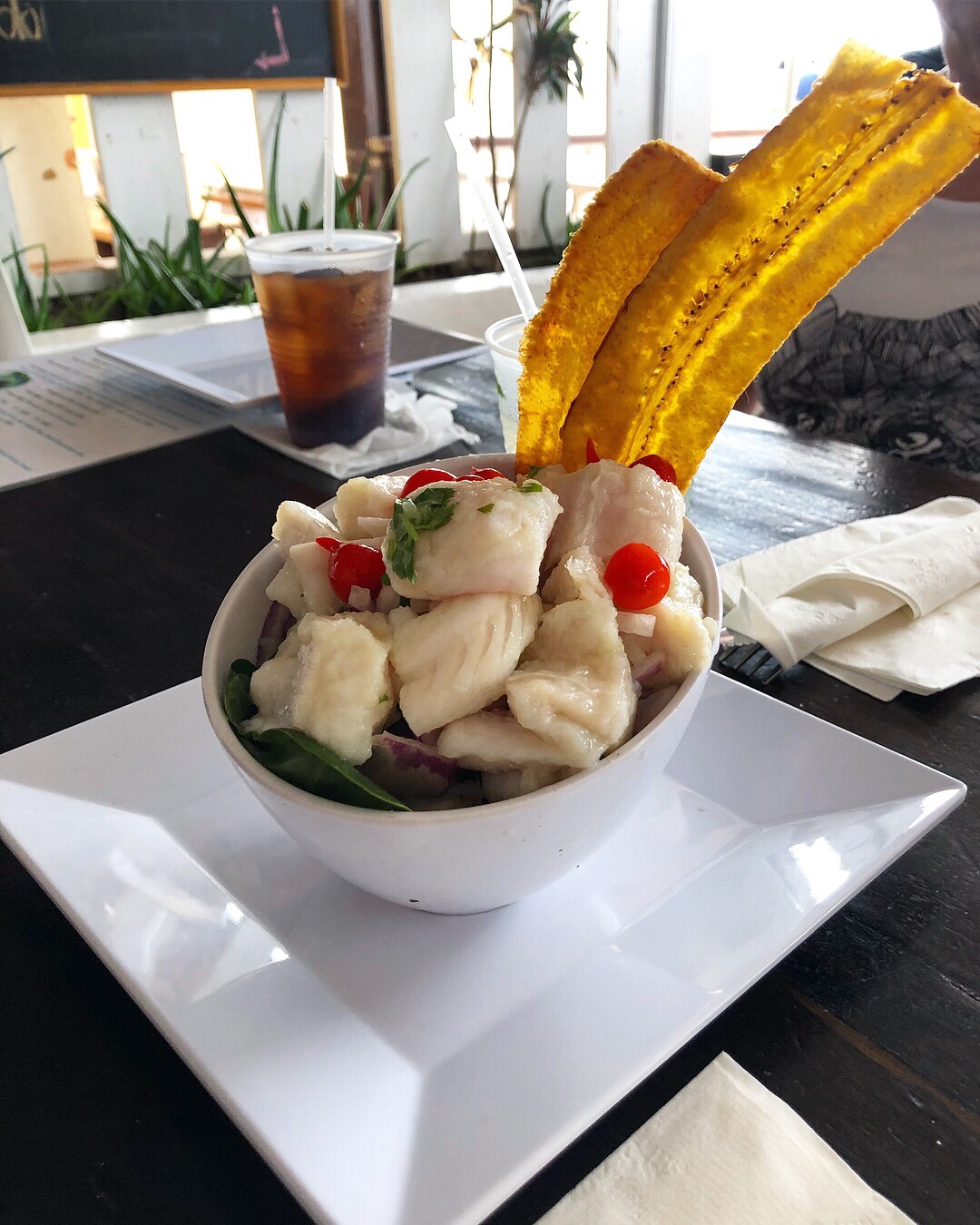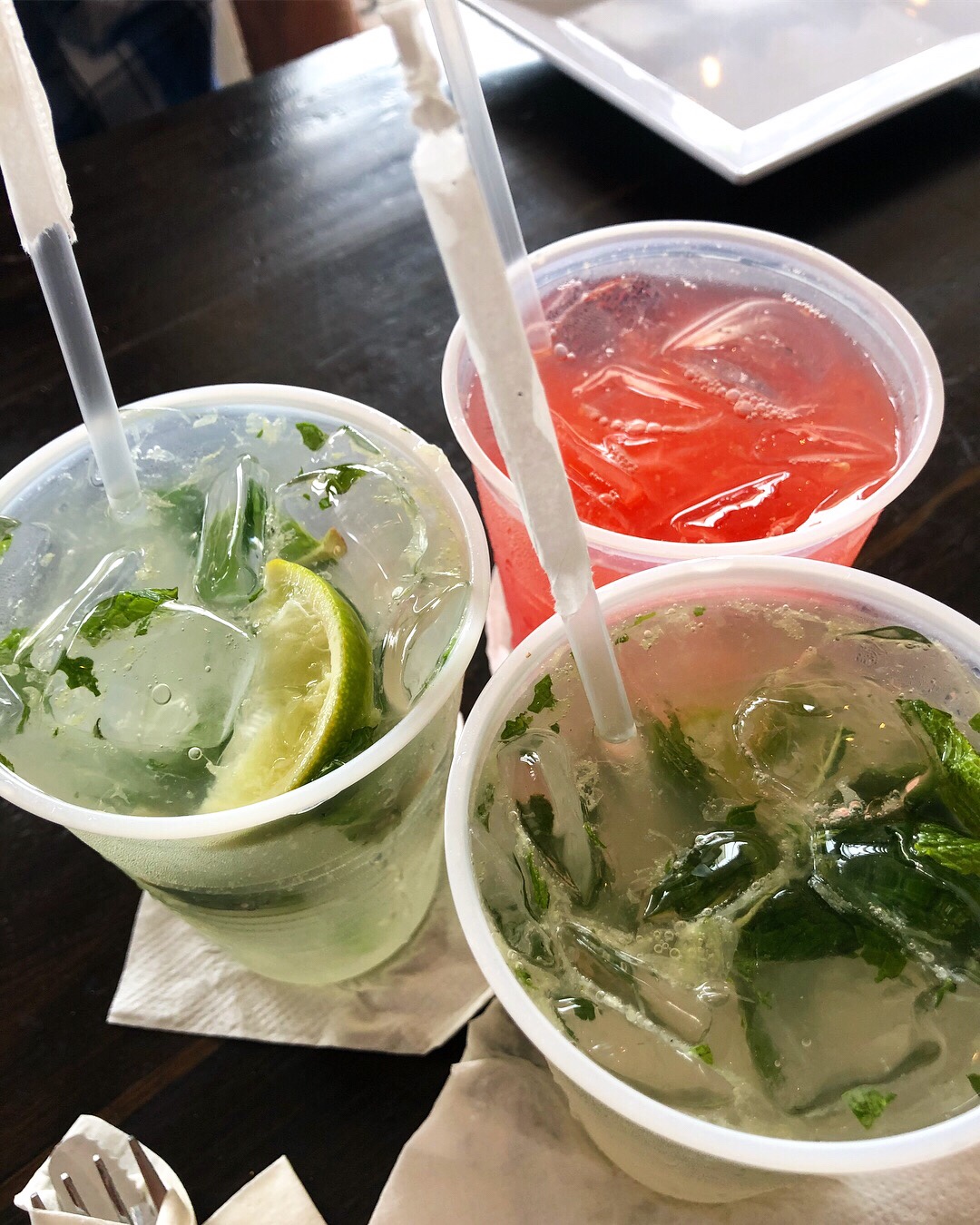 El Alambique beach bar and restaurant
Excellent dinner right on the beach at El Alambique Beach bar and restaurant. First we tried the Puerto Rican 'national dish' mofongo, which are fried and then mashed plantains. In this version it was smothered with garlic butter, coriander, chilli sauce and topped with a couple of delicious prawns.
We also had ceviche with plantain chips as well as a couple of unsweetened (no idea why) but still quite good cocktails.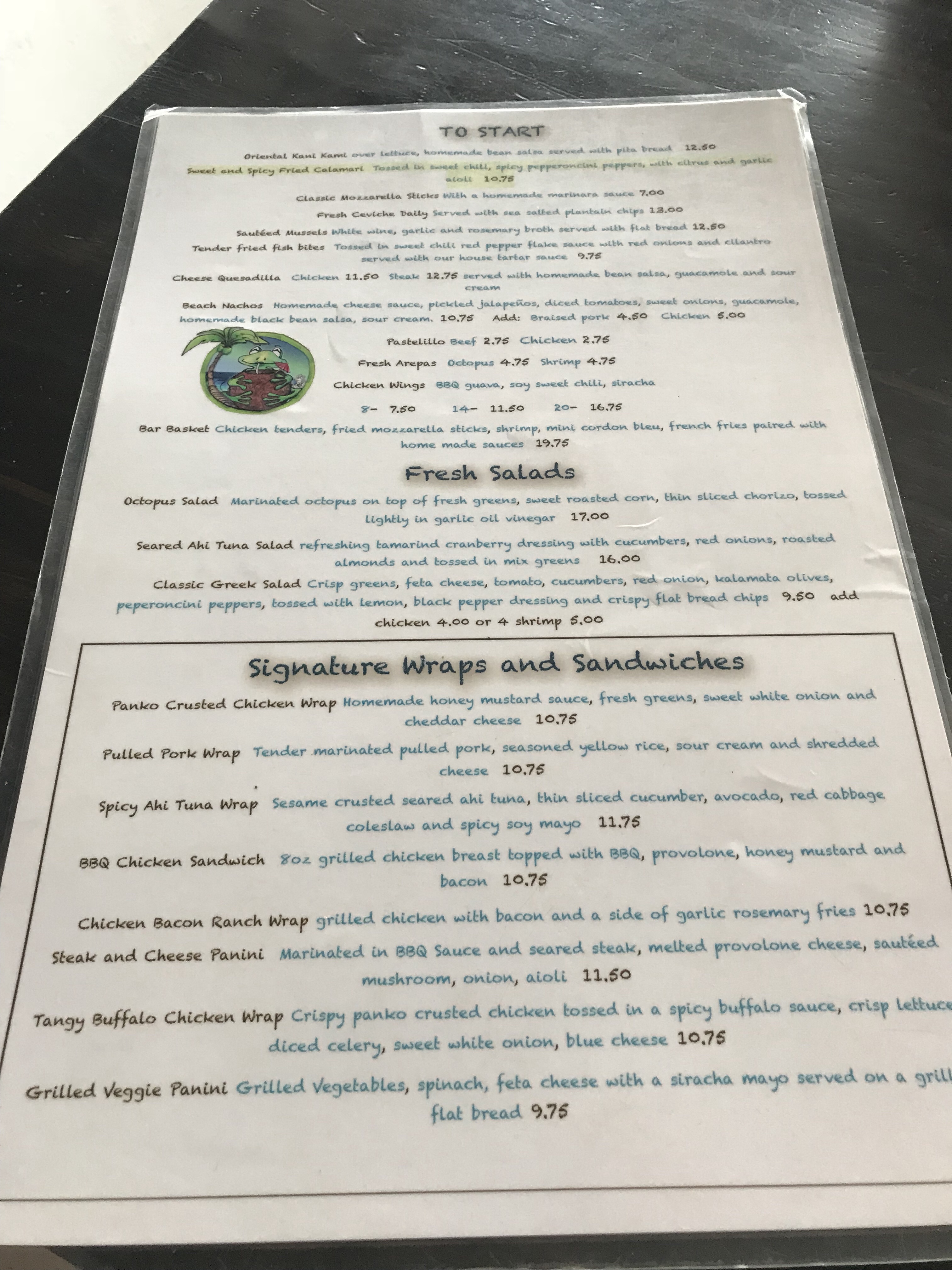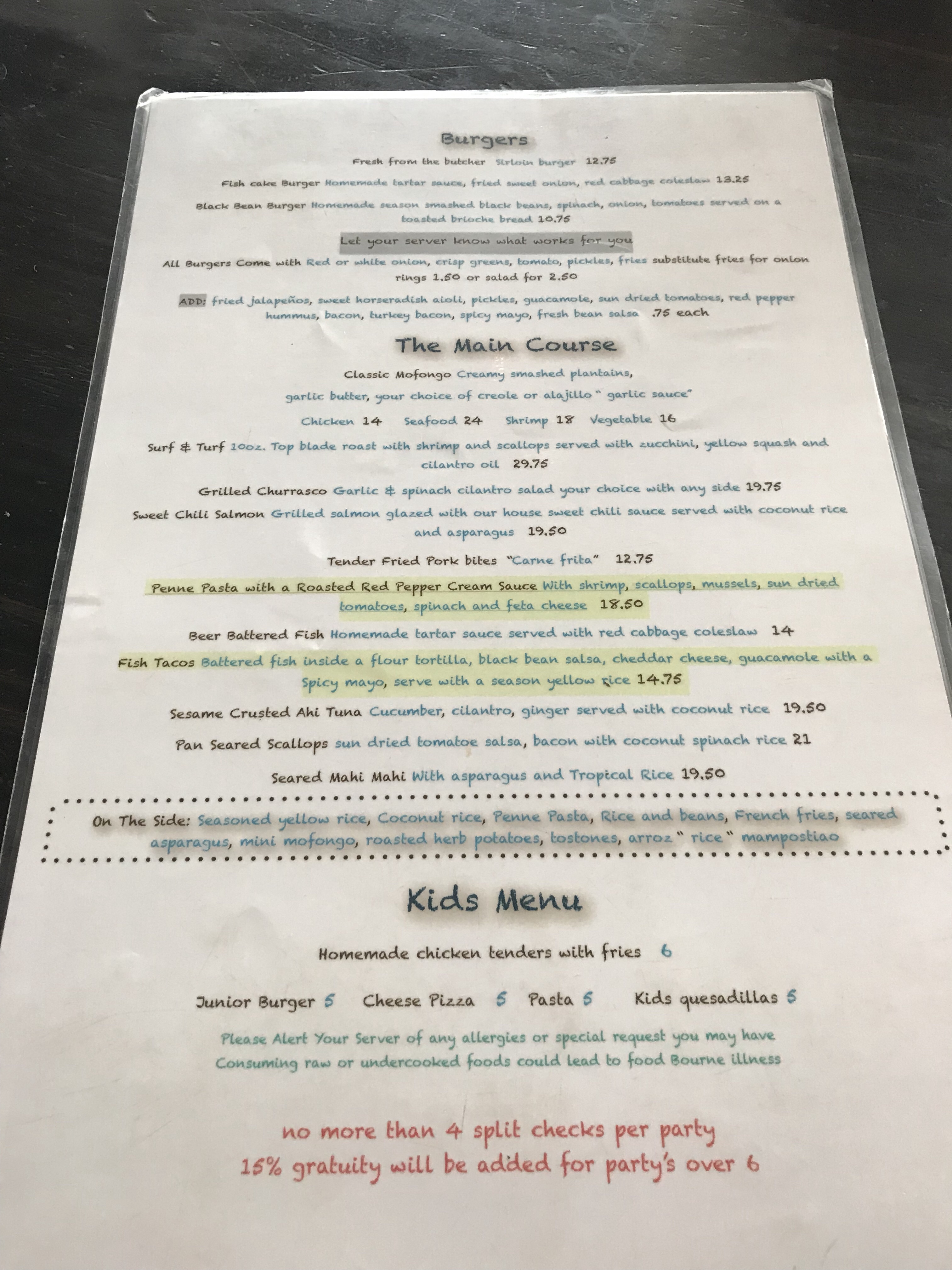 Prices as you can see above were about $10-20 excluding taxes and tips, as in mainland U.S.
Located in Isla Verde, right by the beach and also close to the airport.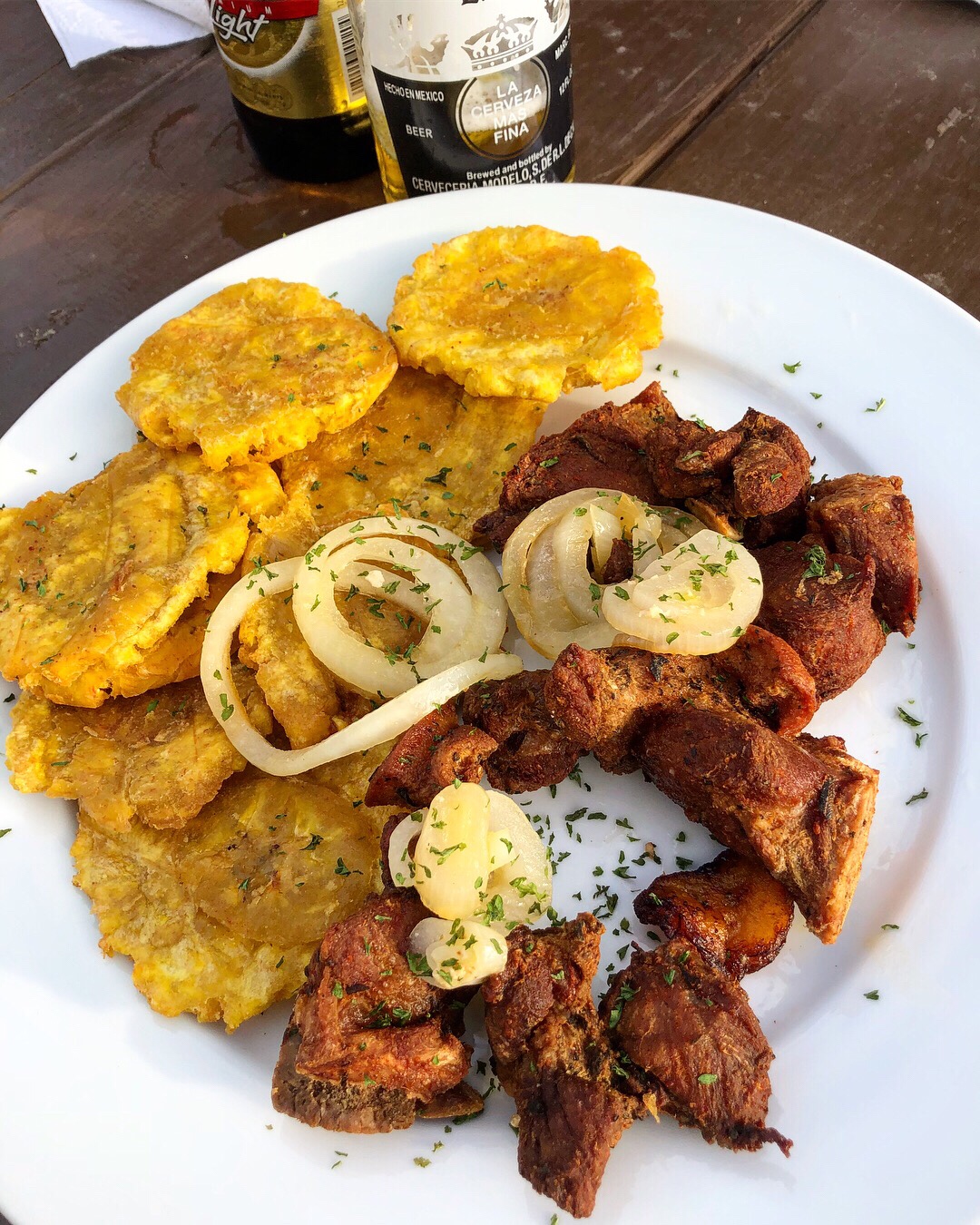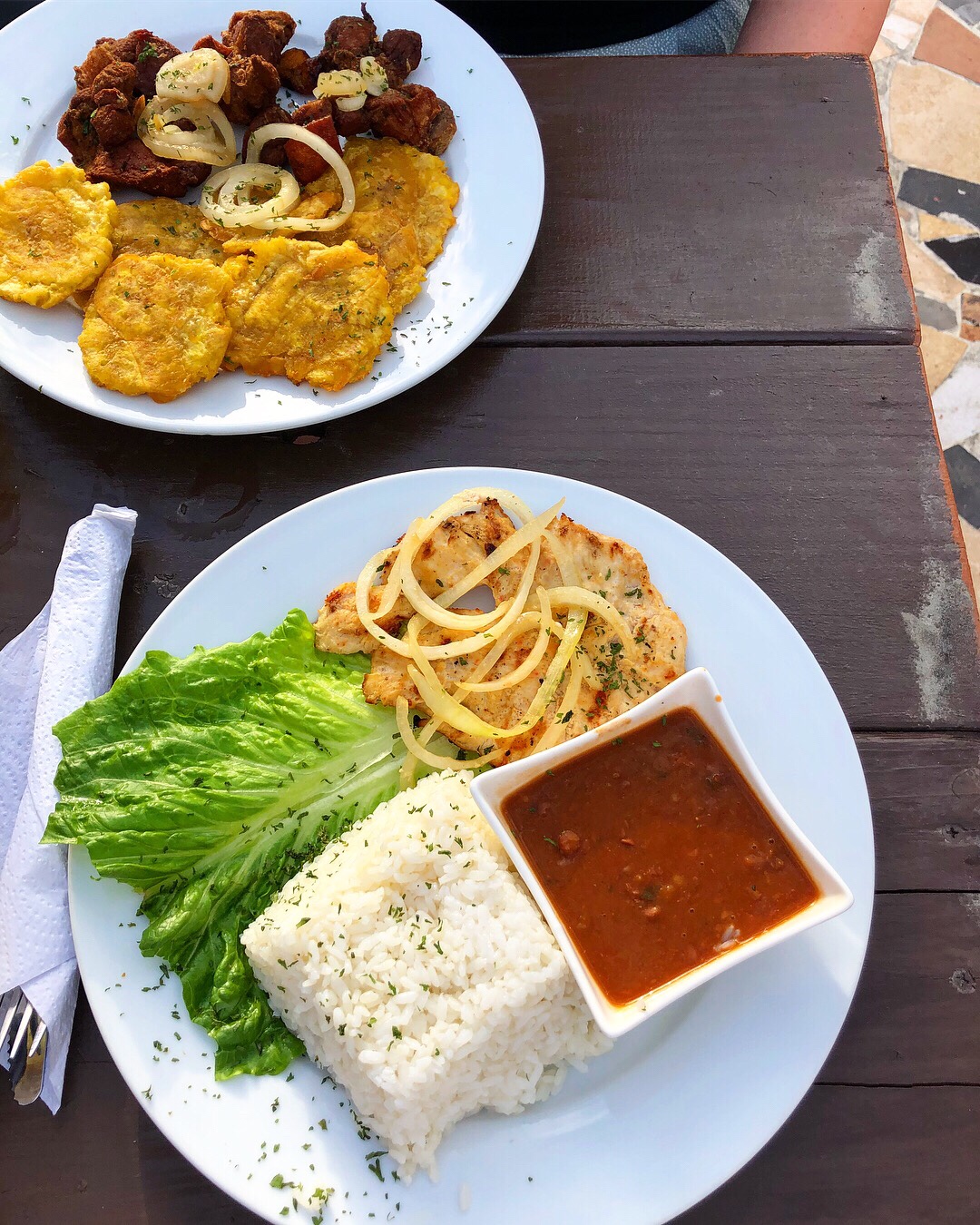 Taste from PR
This place sounds so much like the worst tourist trap, but it wasn't. Various online sources also states it's closed, which it's not (March 2018). Location is relatively good in Isla Verde as in accessible, but it's located next to the road, so if you sit outside you'll pretty much be in the middle of traffic. Food was really nice though and we tried 1. Carne frita (fried pork) with tostones (plantain fritters) and 2. Grilled chicken with rice and beans. Washed down with cold local Medalla beer. Rustic, inexpensive and delicious.
Located in Isla Verde.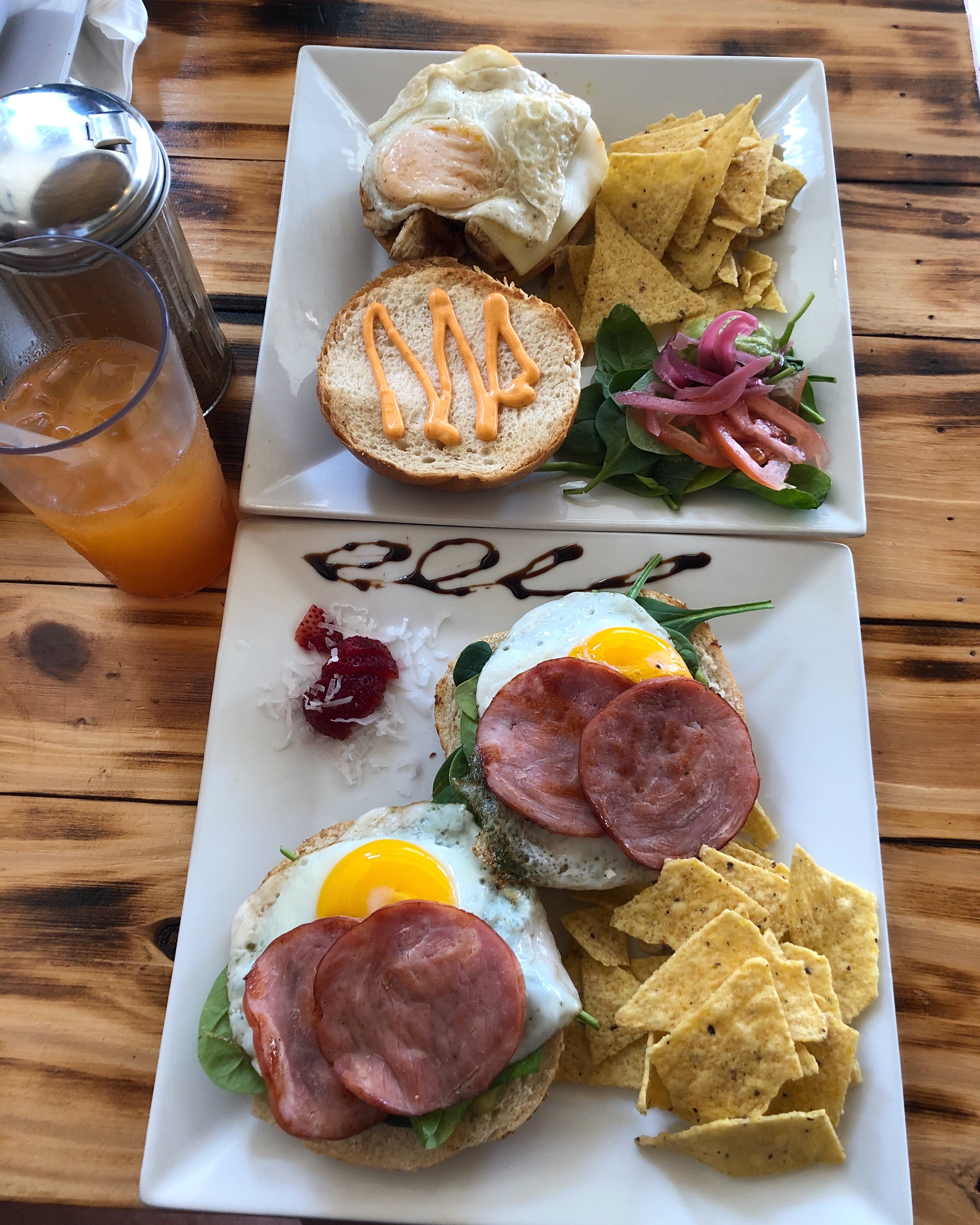 Playa Papaya
A nice place for a good breakfast is Playa Papaya. Also close to the beach in Isla Verde it serves standard American and Puerto Rican breakfast dishes. The place is quite relaxed and prices were decent. Above is one chicken and one Canadian bacon on buns with corn chips, guacamole and chilli mayo. Priced around $10 excluding taxes and tips.
Located in Isla Verde.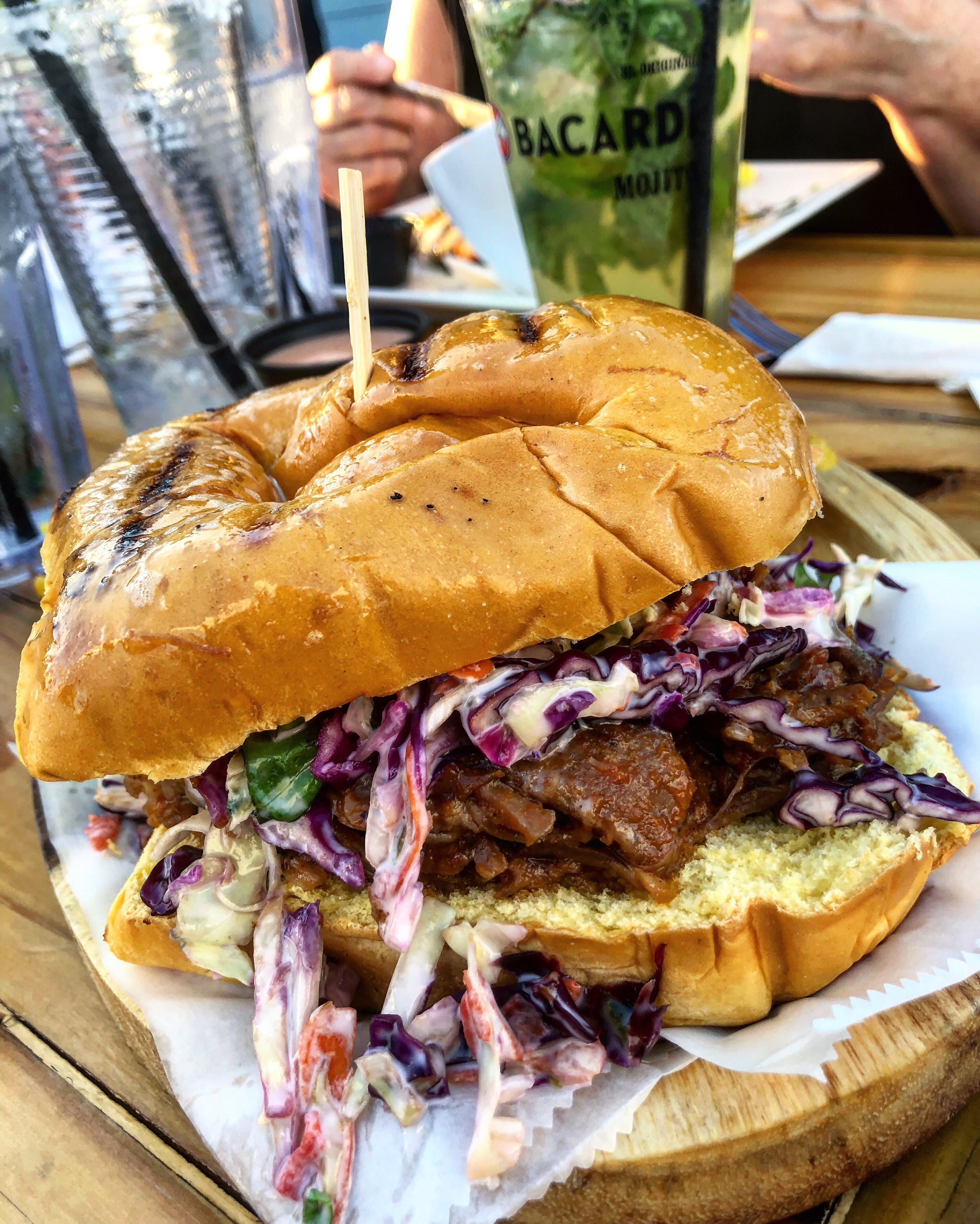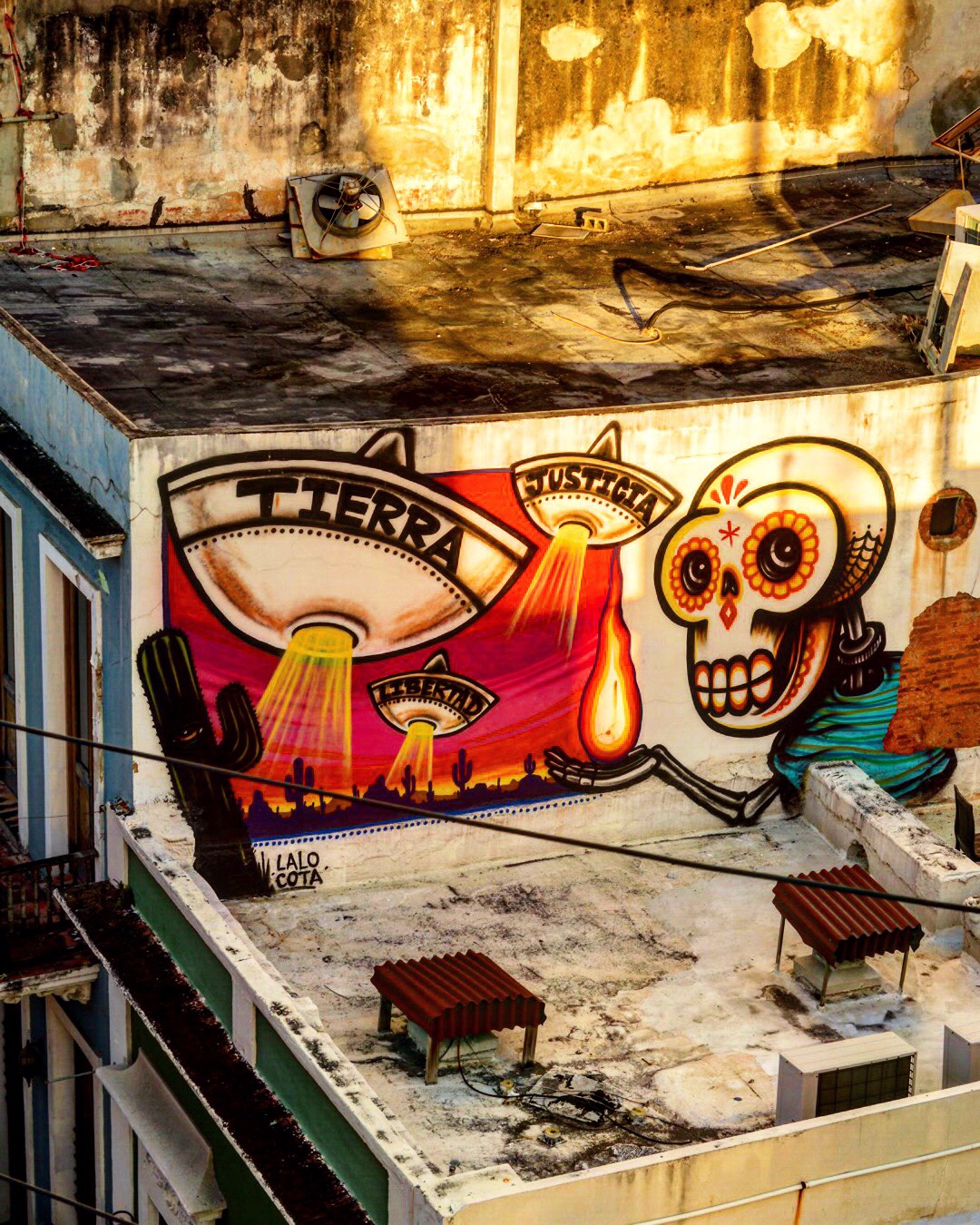 Punto de Vista rooftop restaurant
Our favourite restaurant in San Juan during our visit. Had a fantastic "tender, juicy and messy" pulled pork with guava bbq sauce and red cabbage slaw in Puerto Rican slightly sweet Mallorca bread. Deep-fried plantain fritters – tostones – on the side. And a nice mojito too. Views over San Juan came as an added bonus. Prices $10-20 excluding taxes and tips.
Located in Old San Juan.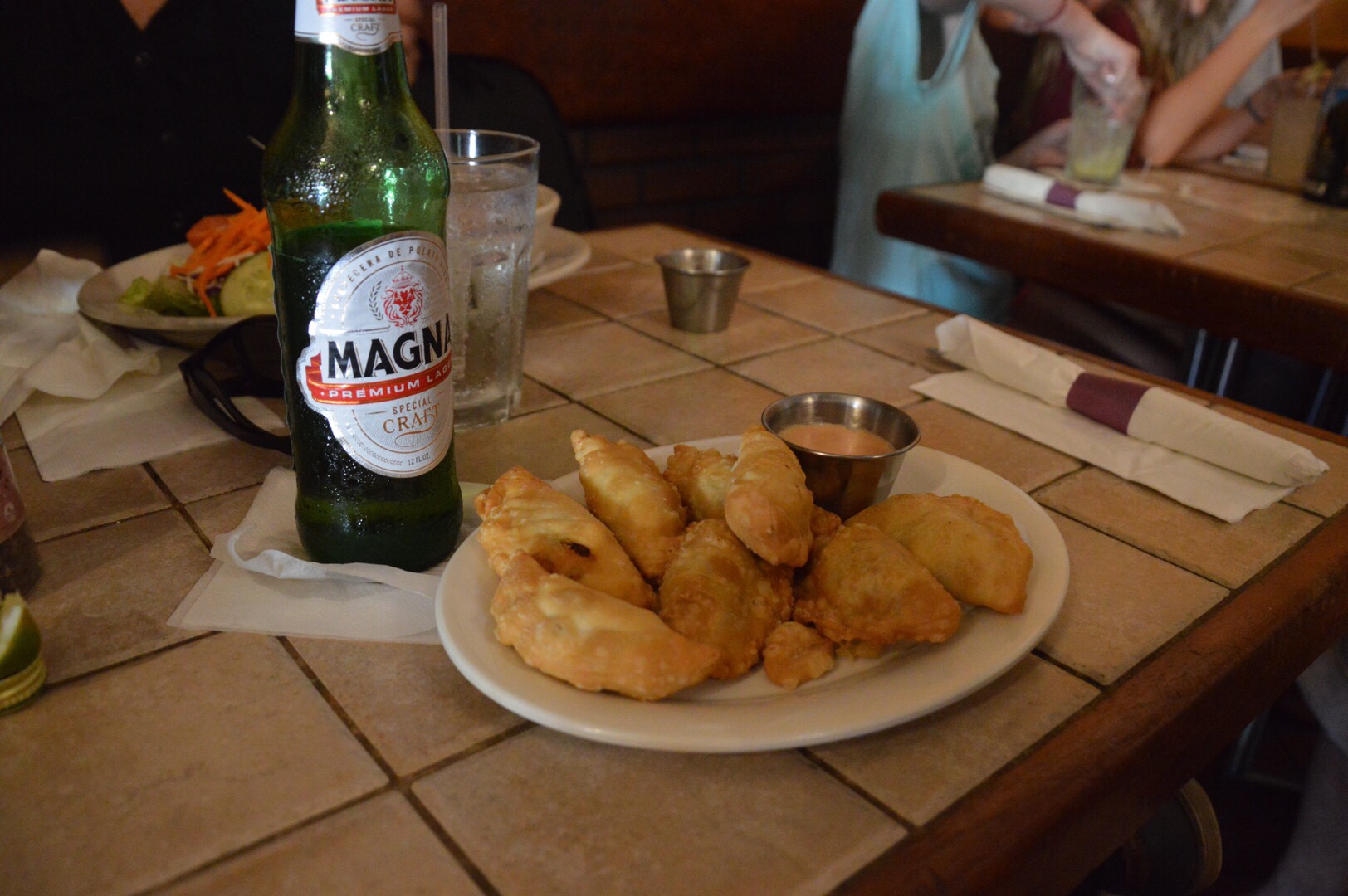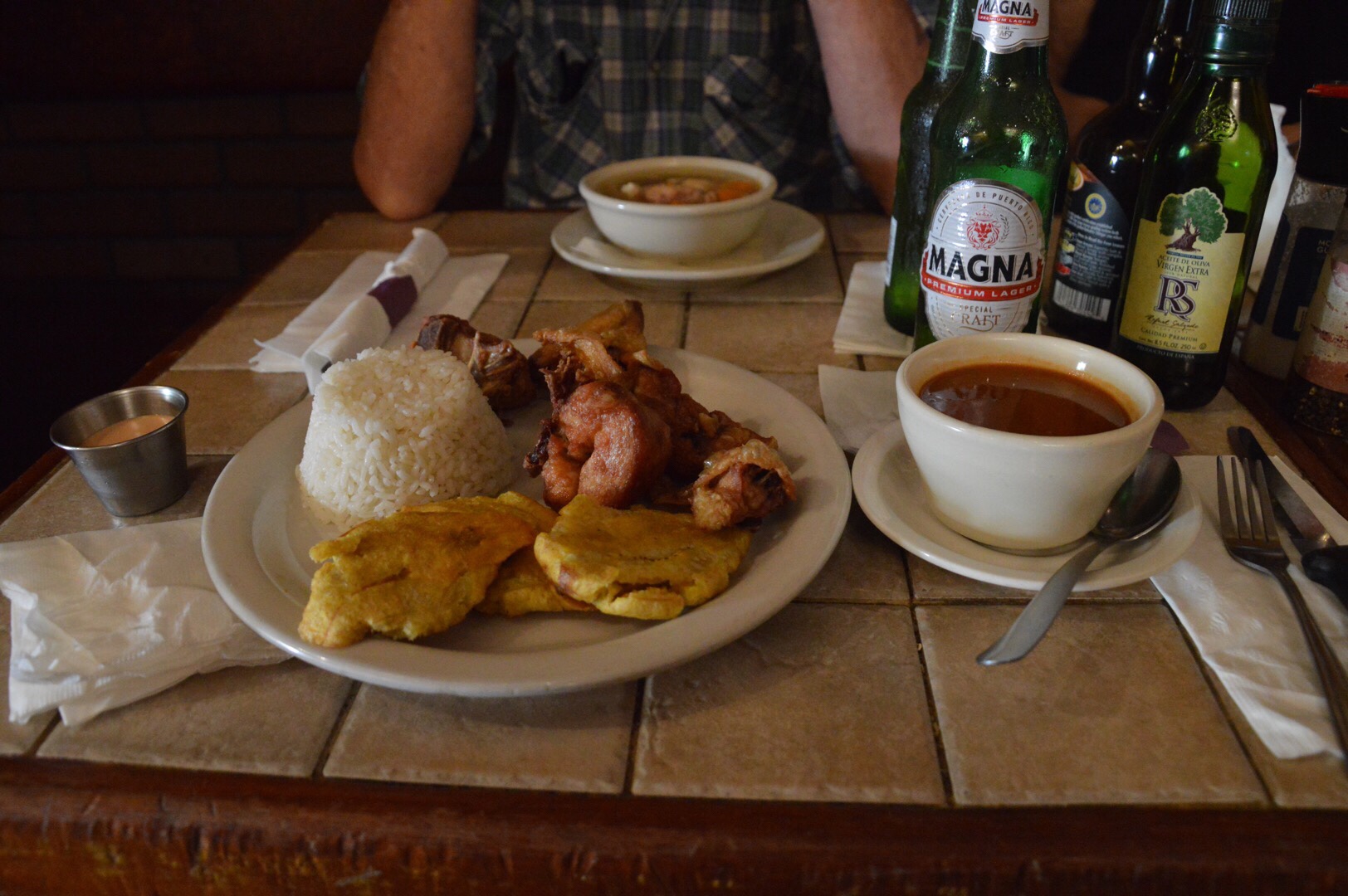 Cafe Puerto Rico
We had a quick lunch at Cafe Puerto Rico and really enjoyed their chorizo and beef-stuffed fried "empanadas" as well as chicken soup and fried chicken with beans and rice. Prices $6-20. Lunch beer was $4.
Located in Old San Juan.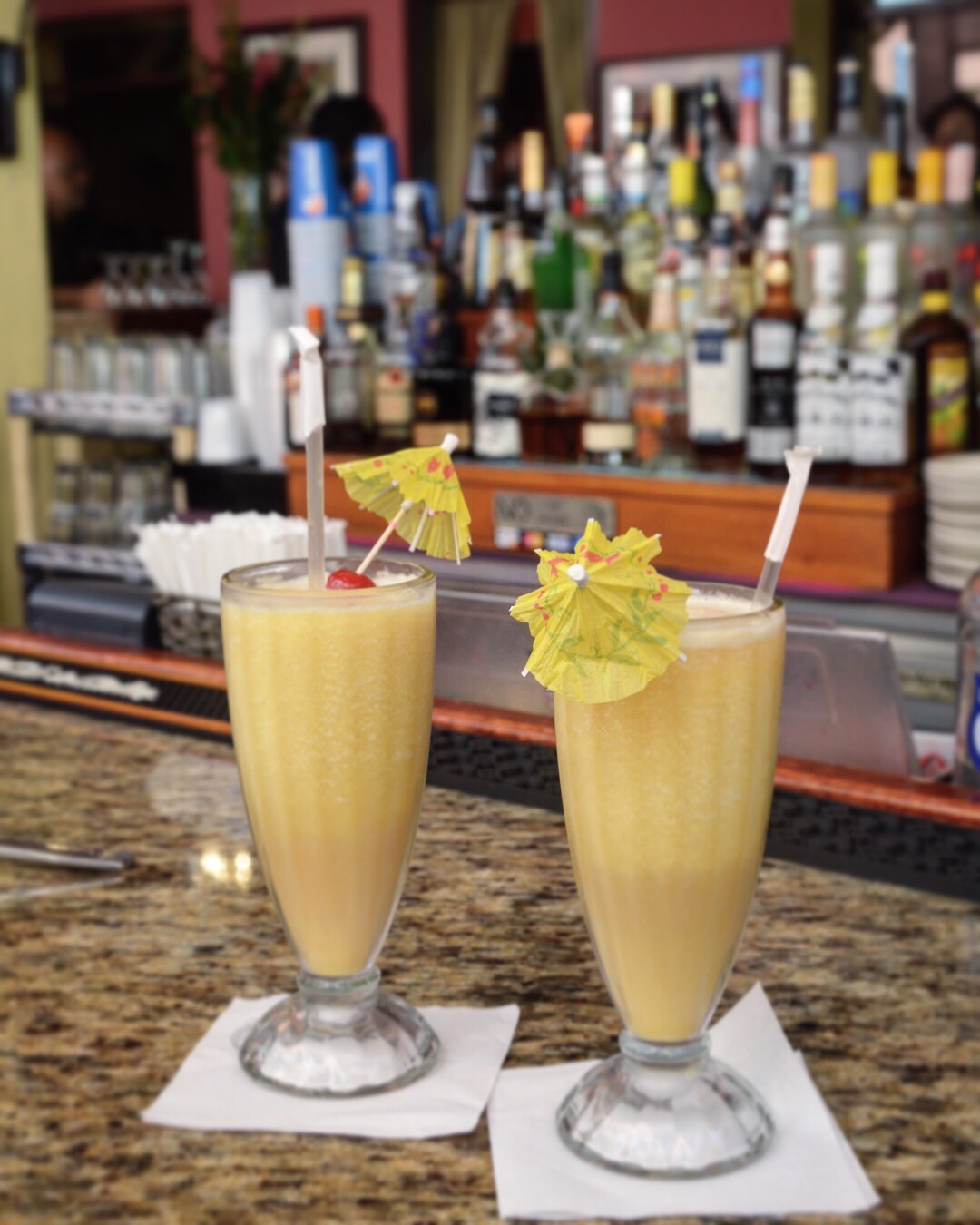 Barrachina
The alleged birthplace of Puerto Rico's national drink, the famous Piña Colada! Alleged because the Caribe Hilton, also in San Juan claims the same. The piña colada is made from a pre-made mix, which at first seems sort of dissapointing, but nevertheless it was the best piña colada I've had. Service was very nice too and the little courtyard bar is exactly what you'd like for your tropical cocktail. $7.5 for a standard piña colada (and you can also have them to go).
Located in Old San Juan.