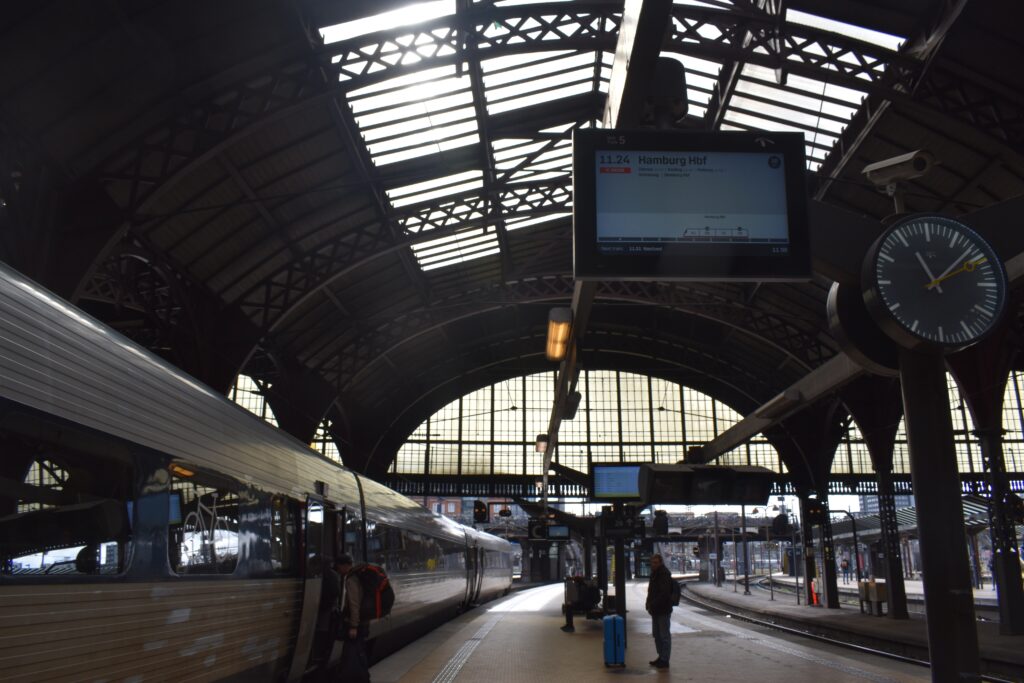 After a quick walk from our hotel to Copenhagen's railway station, we reached our platform where the next train was due to leave for Hamburg. We had booked DSB (Danish Railway) 1', which is their first class, via Deutsche Bahn's website, and because of that we couldn't choose our seats beforehand. I'm not sure that you can if you book directly through DSB, but I would guess so. Anyway, we were lucky and got a 1 to 1 pair, eg. facing each other with a table between us and no one sitting next to us. Not so lucky were all the passengers boarding the train with "open" first class tickets, as the train was fully booked. On SJ you need to have a seat when you board the high-speed trains, but apparently not on the Danish trains. This caused a trip-lasting chaos with the non-reserved passengers jumping back and forth around the carriage, alternating between for the moment empty-seats, and sitting on the floor. Must have been quite stressful for them.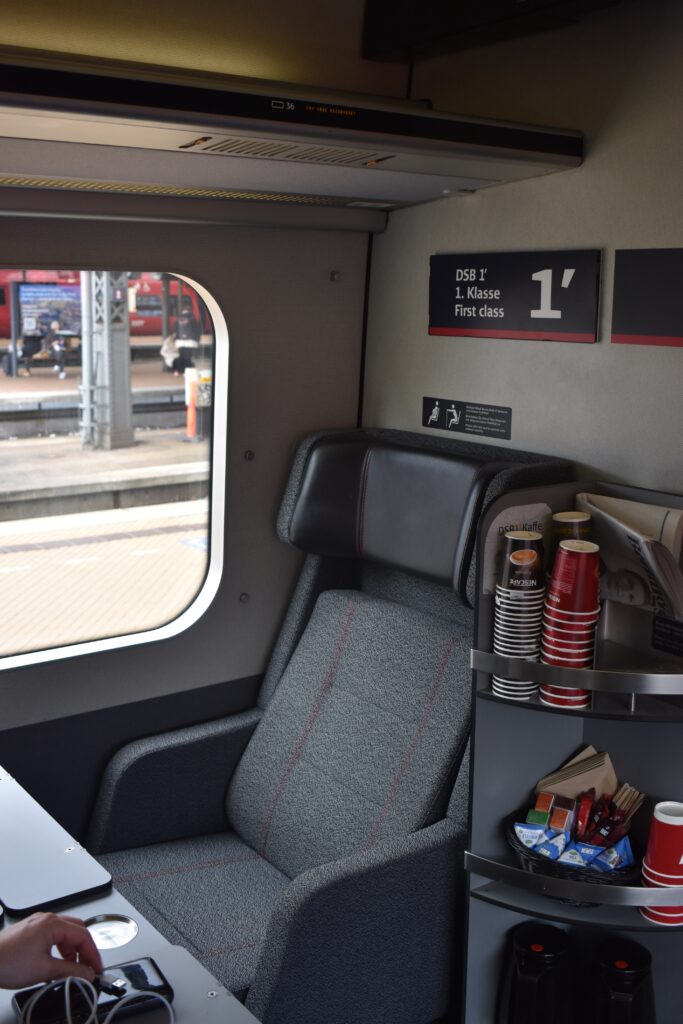 Apart from that, the seats were comfortable, there's a self service bar with coffee and sweets, and the views were at times stunning. Last time we went we used the now terminated train ferry, but I'd say this train was more comfortable as you did not have to get on and off, and could just relax in your seat for the entire trip.
Just before we entered Germany there was an announcement that face masks are still mandatory in Germany due to the Corona pandemic, so the totally maskless carriage suddenly masked up as we crossed the border which was a little bit funny.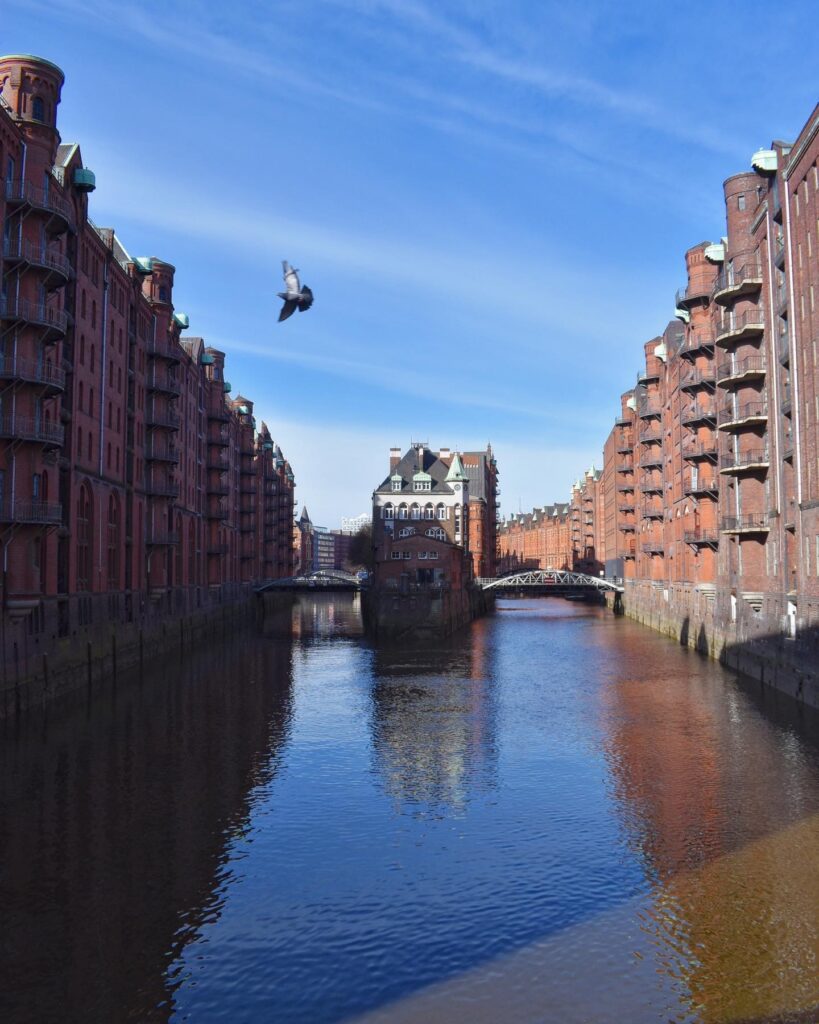 The trip lasted about four hours, and we rolled into Hamburg Hauptbahnhof railway station with no delays. The station is quite big, but we found our way and walked to our nearby hotel, Intercity Hauptbahnhof in a few minutes. The hotel was nice, and had what you would expect in terms of a nice bed, a tv and a decent bathroom. But mostly it's convenient if you're using the train station, if I'd stay longer in Hamburg, I'd stay in a nicer area. After settling in, we took a walk to the nearby Poggenmühlenbrücke (say that fast 10 times), with its famous canal view.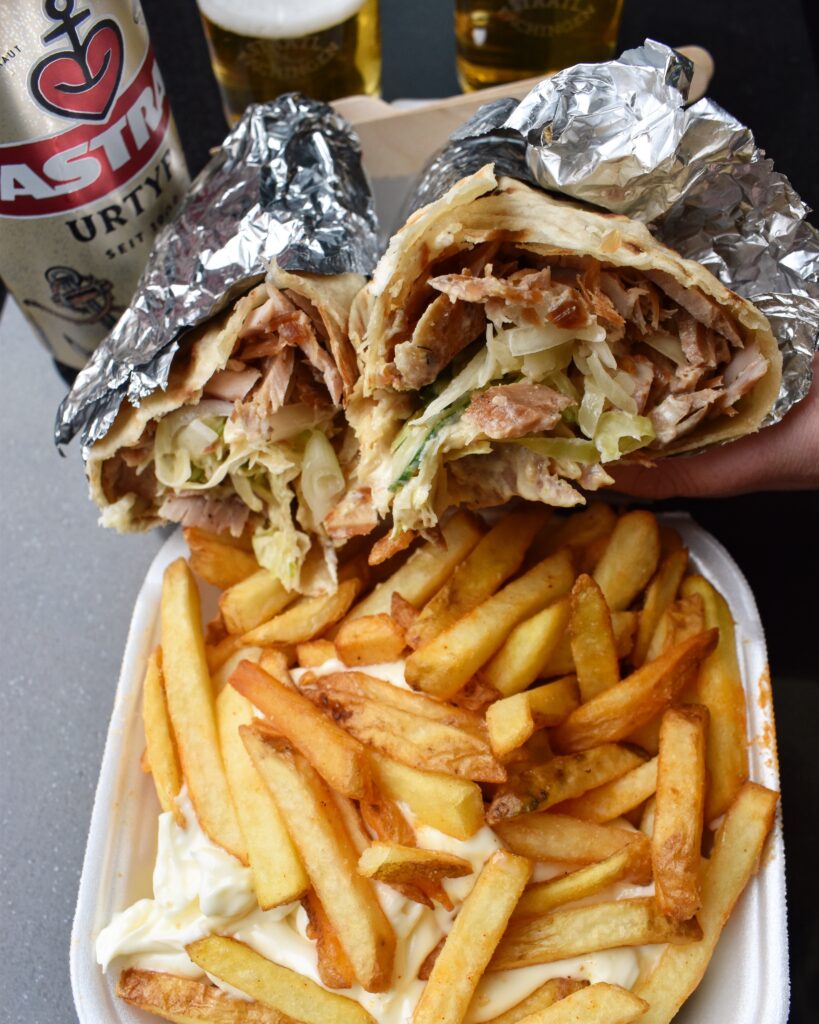 On the way back from the canal we picked up kebab from a place called Salli's Döner. It was pretty good, although not fantastic. Tasty meat, decent bread, okay fries and good sauces. It costed us something like €20 which included two beers each to go. We finished our kebab and beers in our hotel room, and then went to bed.
We had no breakfast included in our room, so next morning we took a walk to a small coffee place we'd seen the day before when walking to the bridge-with-the-long-name. The place was called The Bakery and was also very close to the kebab kiosk where we bought dinner the day before. The coffee was really good and we also had a yoghurt with mandarins and 'homemade' granola that was delicious.