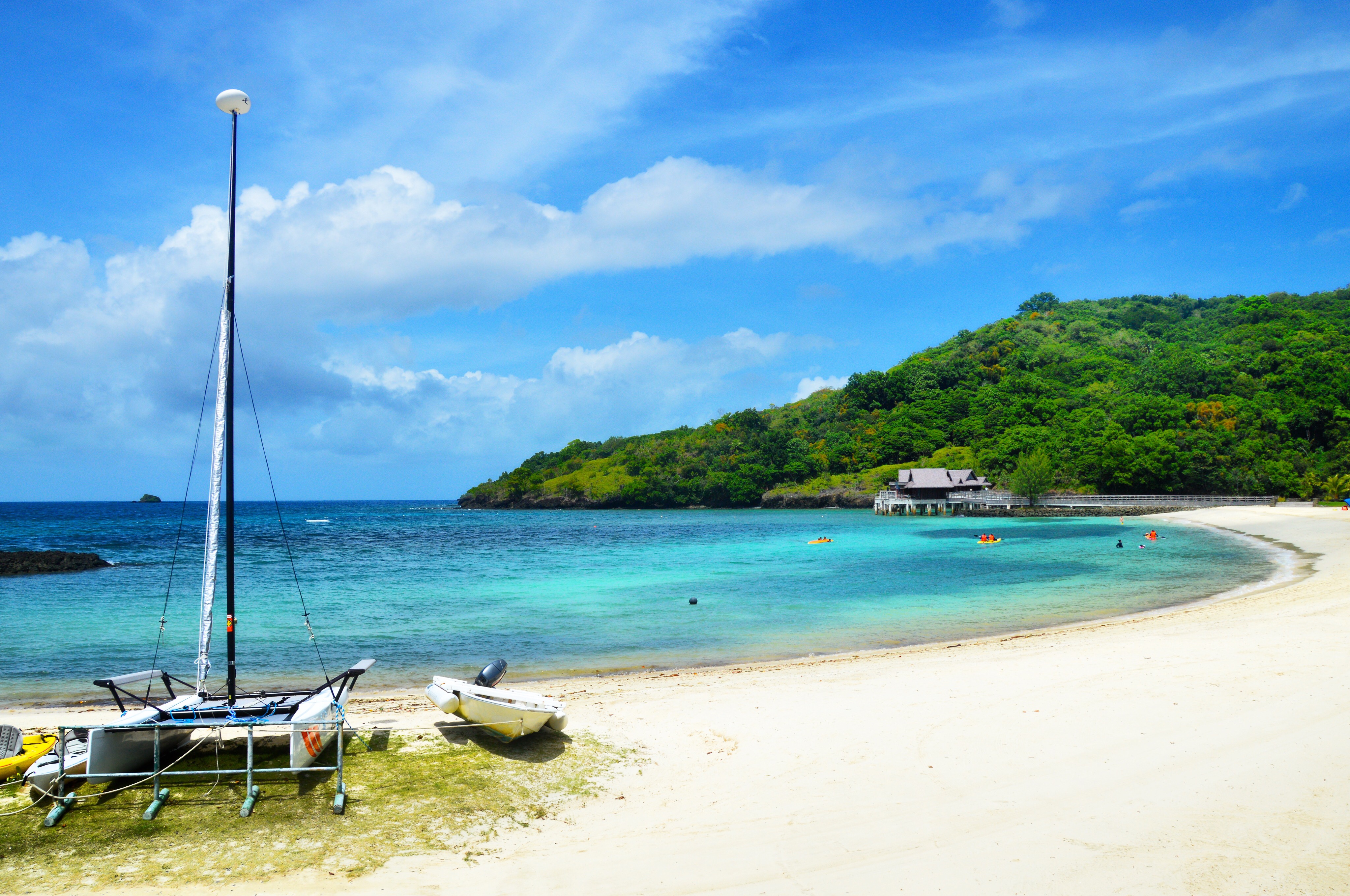 A Month ago we got back from a trip to Asia, that included a visit to the aaaamazing country of Palau.
Palau is located in the Western Pacific, a couple of hours flight time from The Philippines, South Korea or Taiwan, for instance.
We flew there with China Airlines from Taipei in a small Boeing 737-800, and left in a slightly larger Asiana Airlines A321 bound for Seoul.
We had read about having to pay both arrival tax and departure tax in cash, but did not pay any of them, possibly due to them being charged to airline tickets from the beginning of 2018 as we read somewhere as being planned.
We stayed our three first nights at the islands most famoust hotel, Palau Pacific Resort. While the hotel was way too expensive for what they offer, it was still really nice – and it comes with a huge bonus: its own beach, as can be seen from above. Our room was large and comfy, but dark and felt a little old.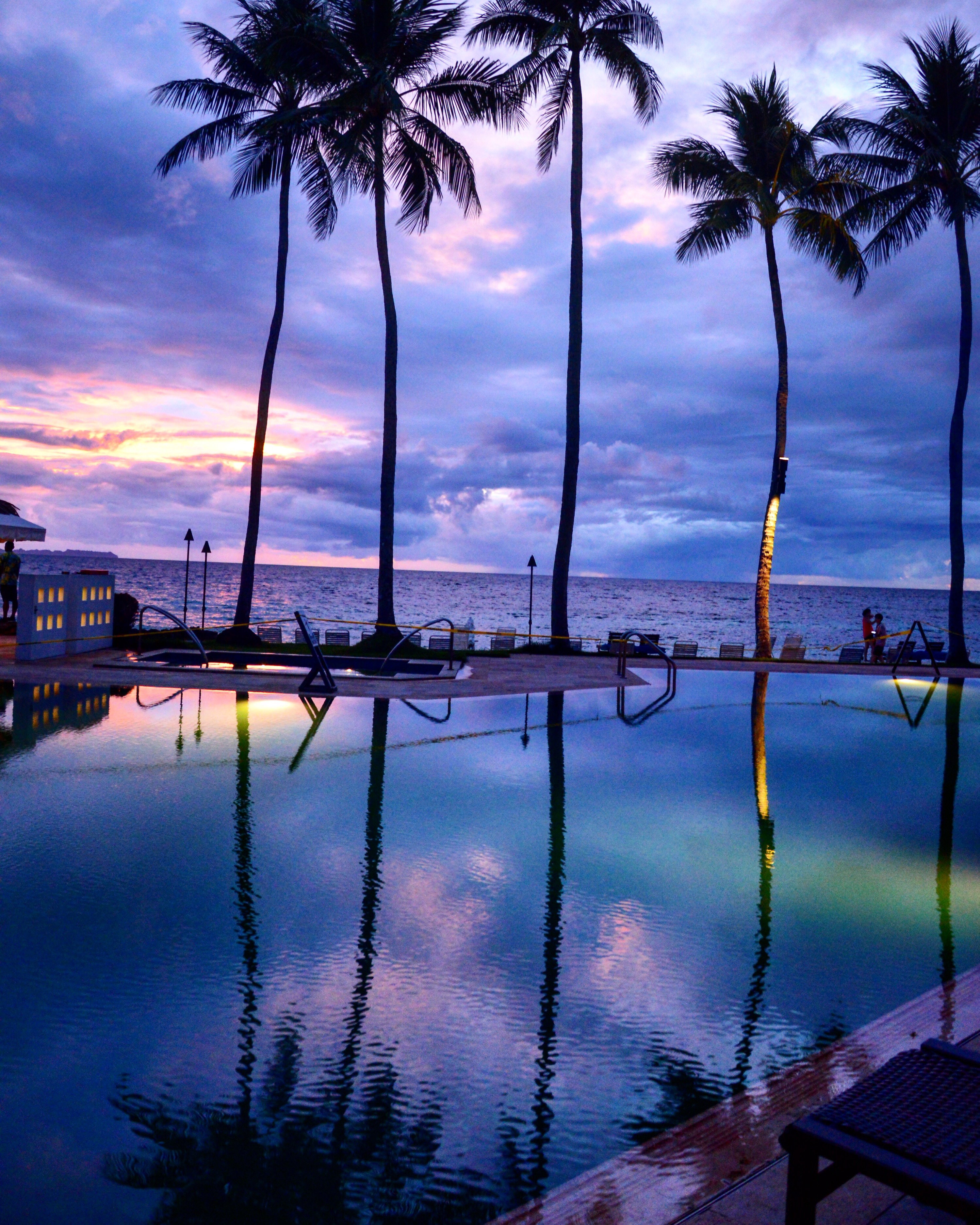 Our first days we did not do much actually, we mainly lazed on the beach, did a little bit of snorkeling and read books.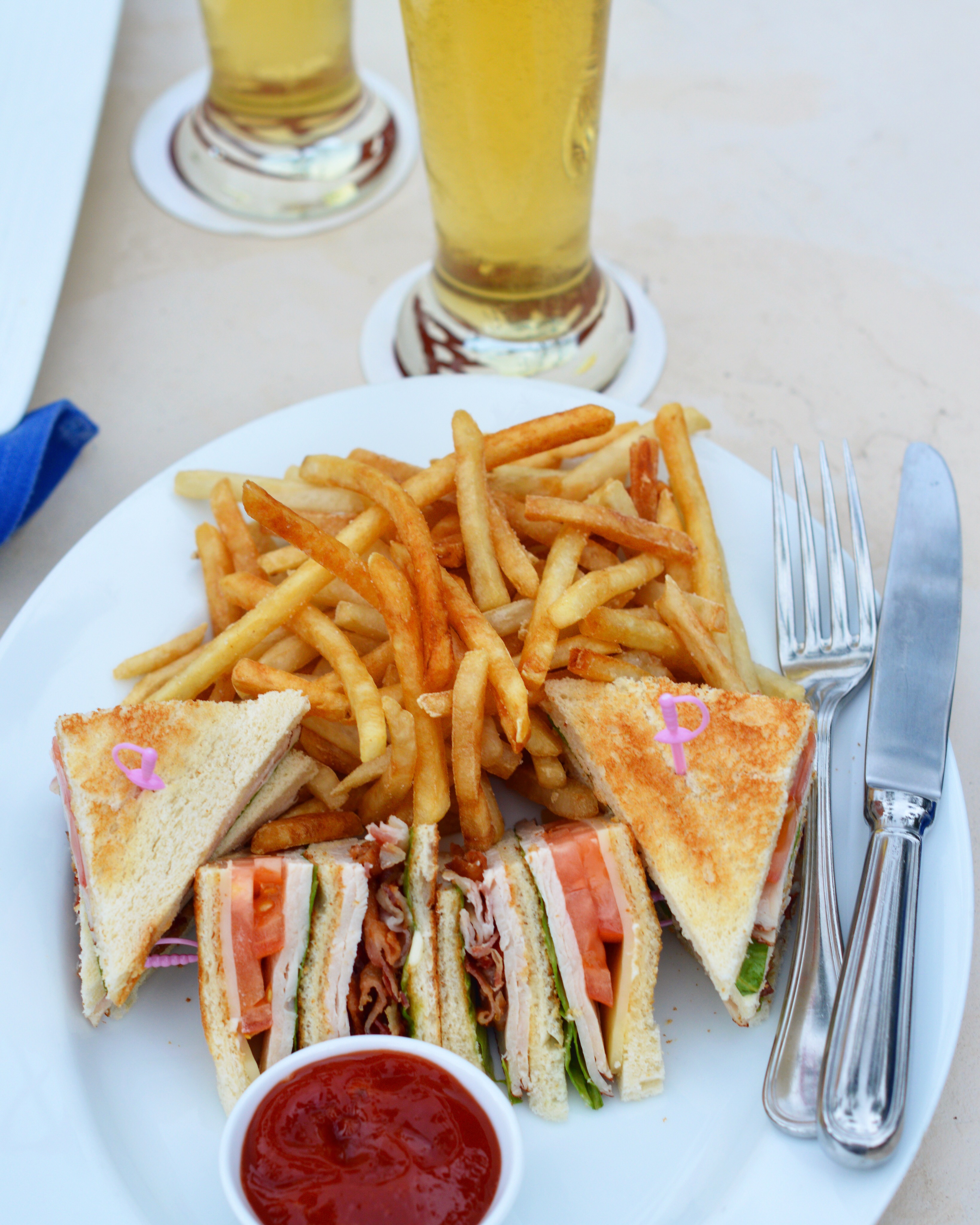 The food at PPR, as it is locally refered to, was nice and of a relatively high standard. I like a club sandwich every now and then when I travel, and above had at PPR's beach bar was really nice and came with a view over a passing cyclone out at sea, and a cold local Red Rooster beer.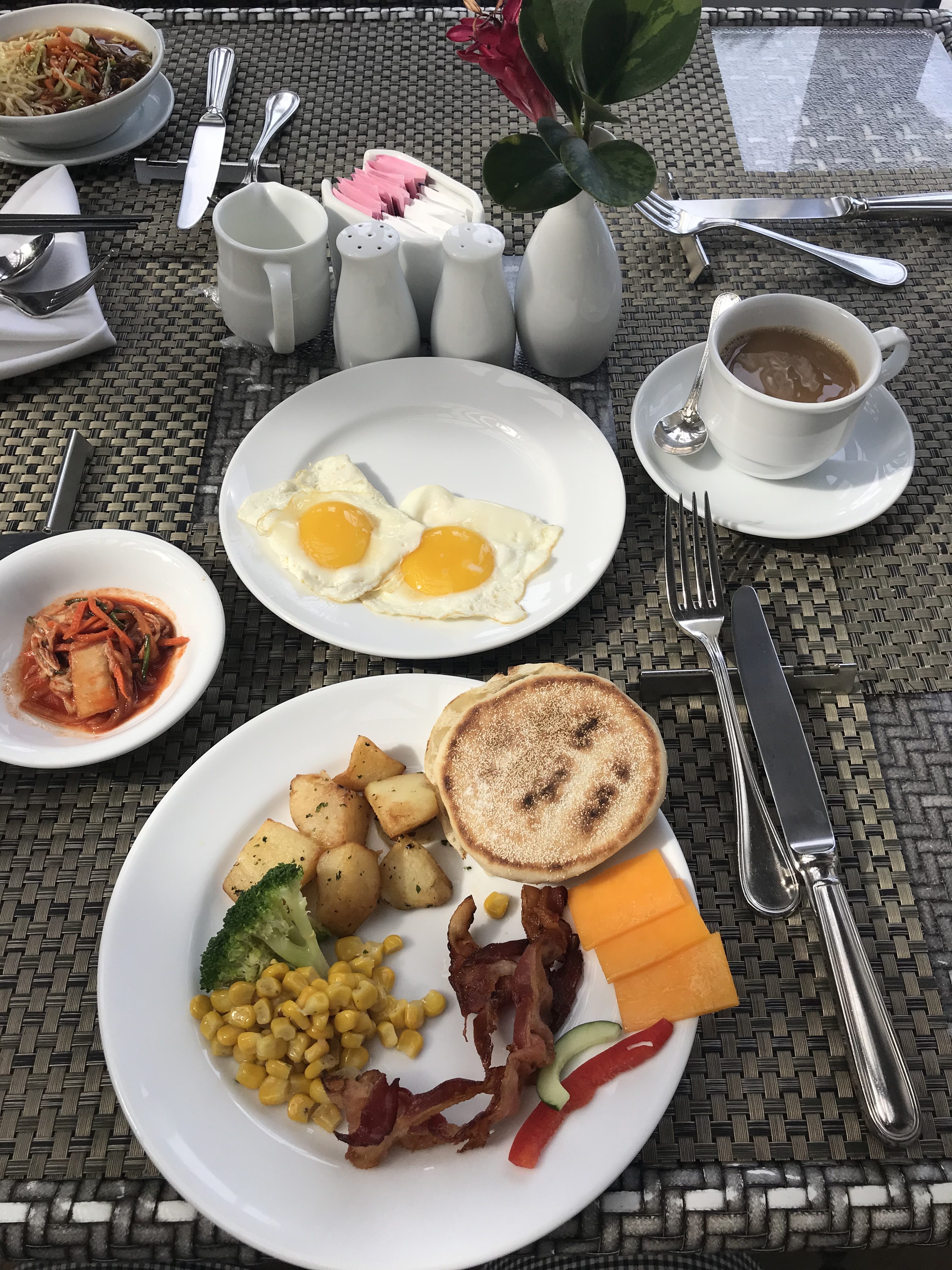 Breakfast at the PPR was expensive ($25++) but nice.
Elilai Restaurant
A nice feature with many restaurants in and around Koror is that they offer complimentary transport if you eat at their restaurant. We used this with fancy restaurant Elilai, situated a few kilometers from The PPR. We sampled quite a few of their dishes, and whilst like much in Palau quite expensive (~$120 for two with wine) – it was also very tasty and came with a great view from Elilai's hilltop location.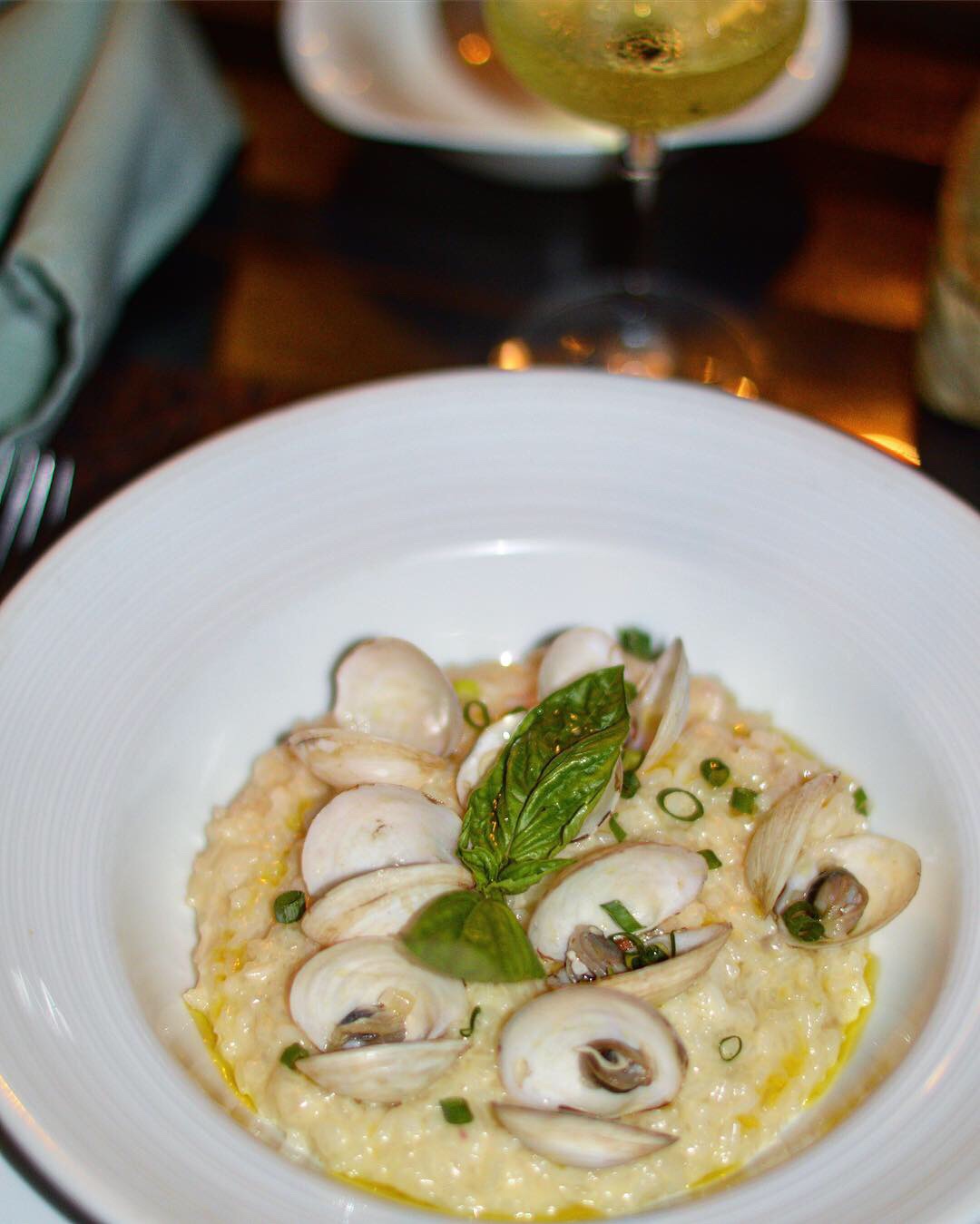 Mangrove clam risotto was delicious.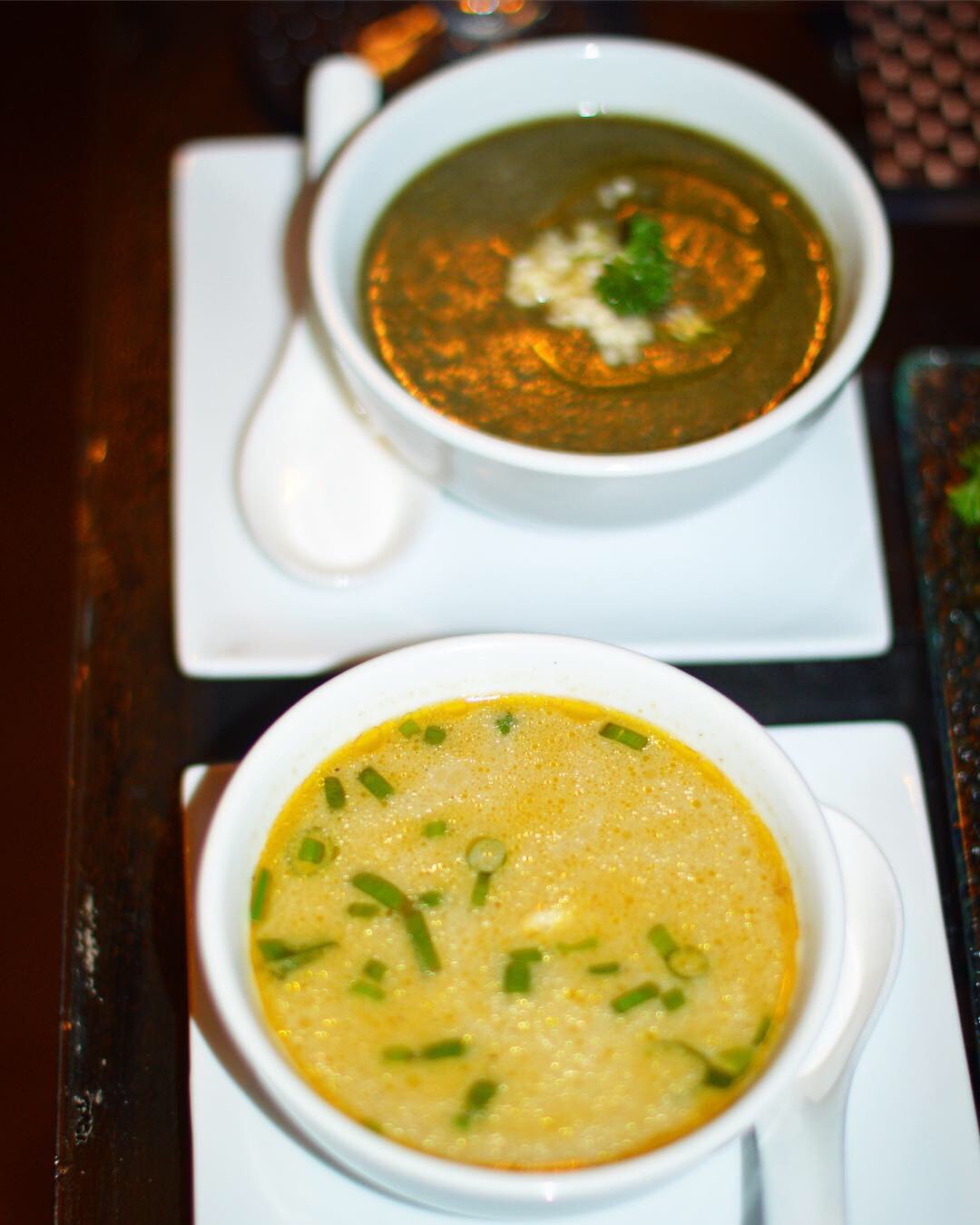 Taro leaf and mangrove crab sampler soups.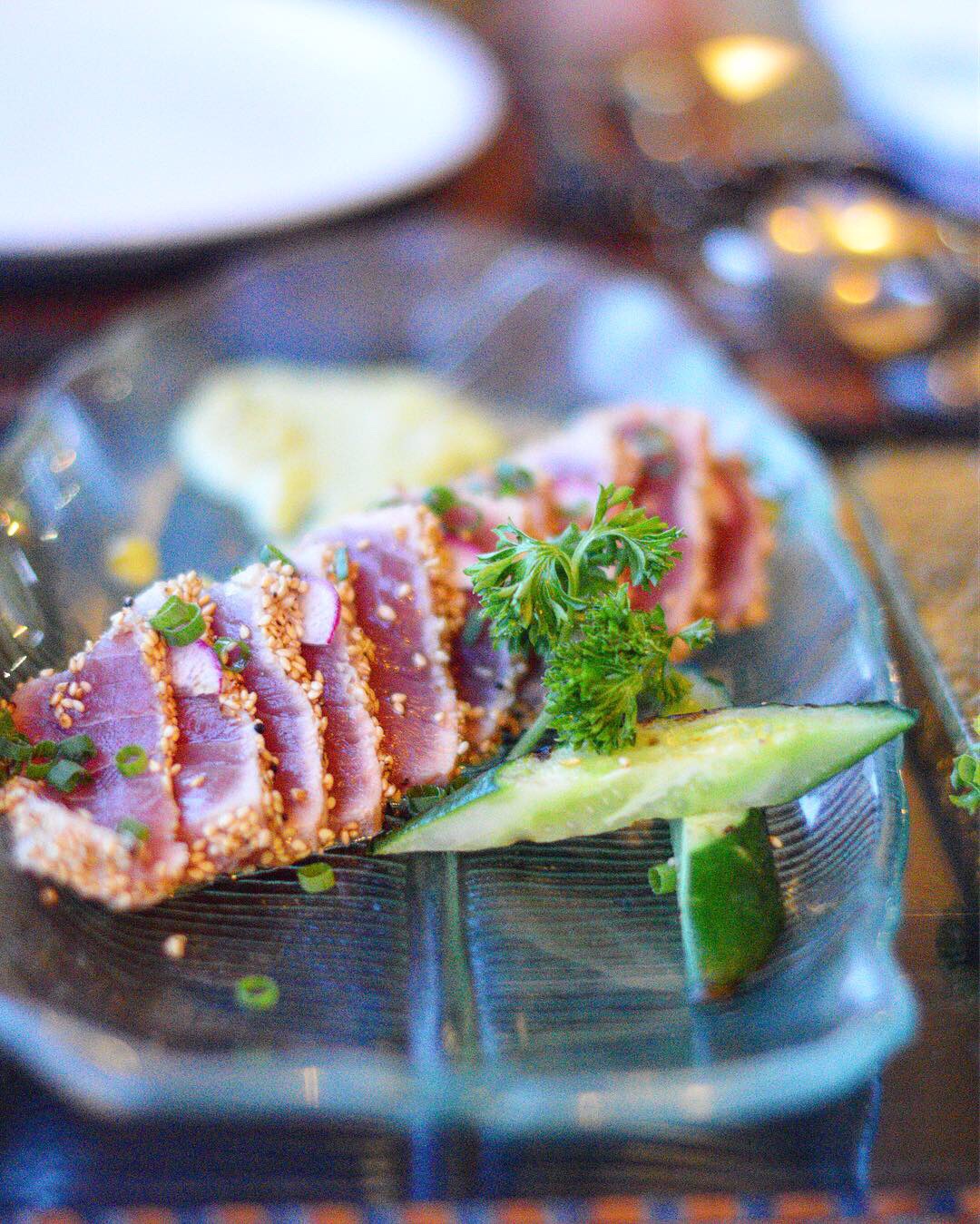 Fresh crusted tuna with wasabi.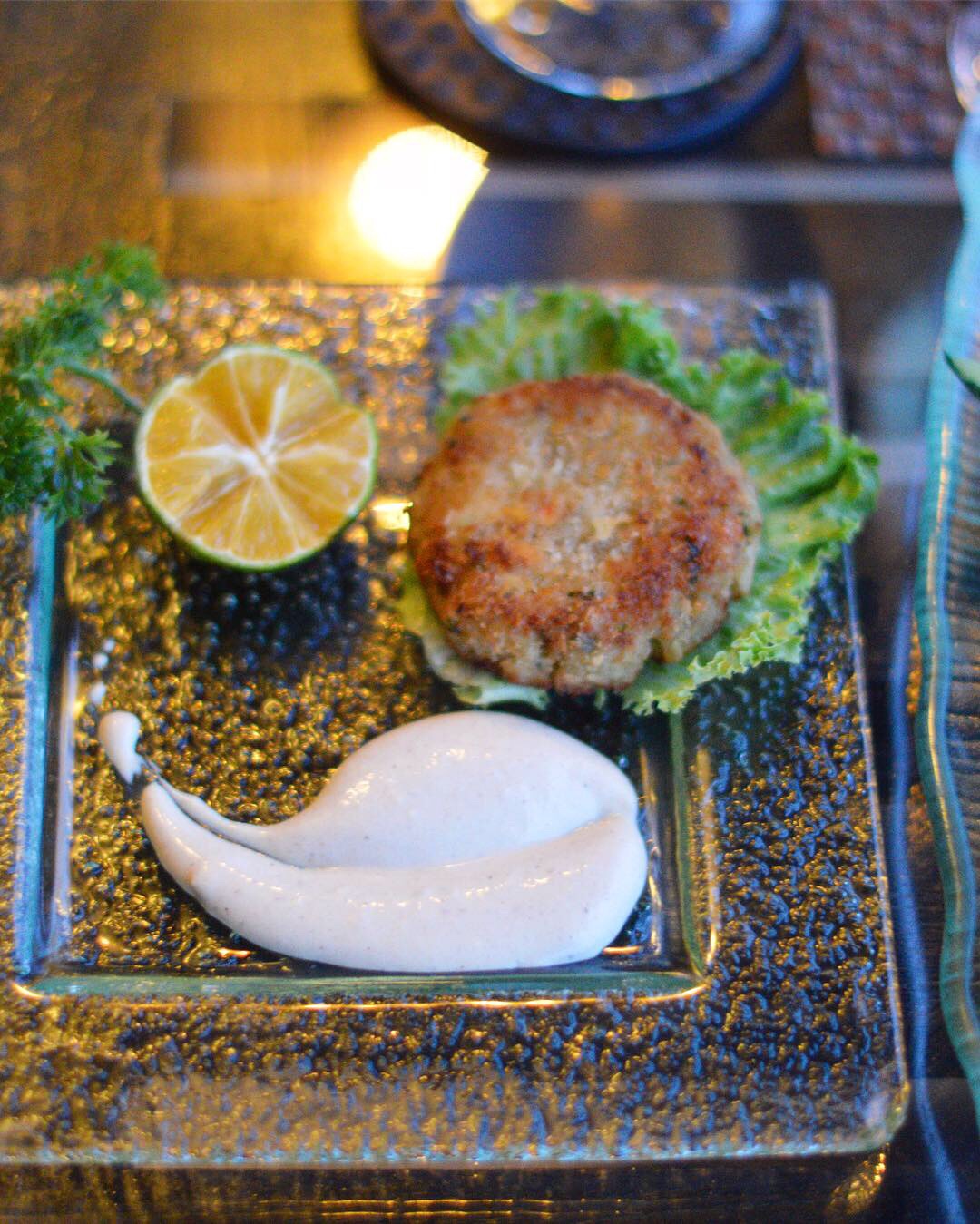 Local crab cake, best crab cake I've ever had.
Koror
After a few days of desert island luxury at the PPR, we downgraded and moved to a location more in line with our usual budget.
As we were to spend a whole day exploring the famous Palauan Rock Islands, we felt paying $400 a night was a little steep, and hence the Cove Resort was our new home for the final two nights.
The Cove is located close to a few of the main diving and excursion companies; for instance Sam's and Neco Marine (we used the latter), and hence you can just walk over there if you have a tour coming up instead of needed to rely on car transfers. There is also a supermarket with decent prices and a decent selection nearby, same goes for a couple of bars and restaurants.
The Hungry Marlin at Cove Resort Palau
The first night we were lazy and ate at our hotel restaurant; The Hungry Marlin.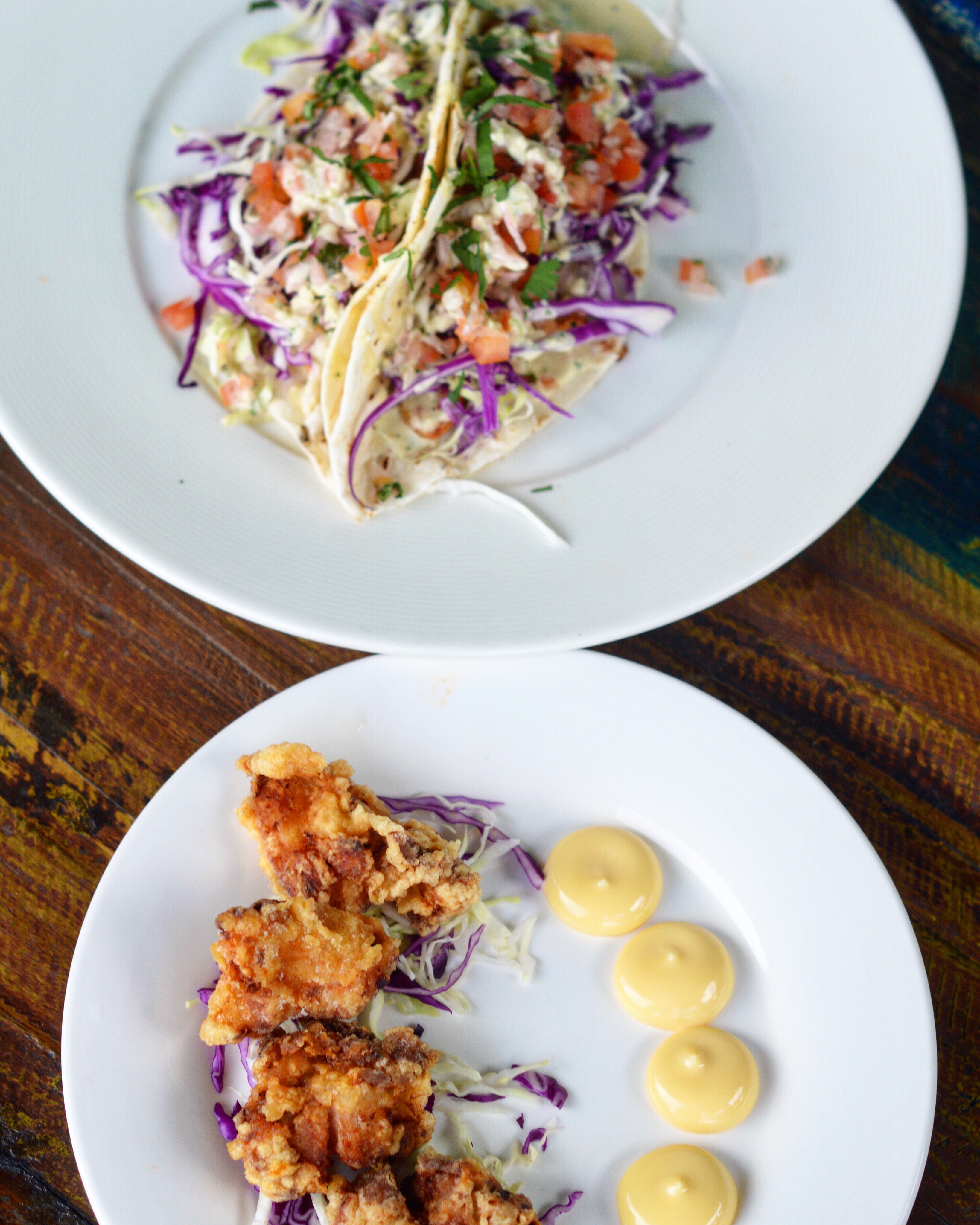 They have happy hour between (I think) 5 and 7 pm, with an American-ish bar menu and a good selection of drinks. We had their fish tacos, which (a little bit surprisingly to be honest) were the best I've had. Their Japanese fried chicken – kaarage – was also delicious. This was washed down with Hawaiian Kona beer, happy hour-priced at $4 a bottle. Not bad at all! After this it was bed time, since we had a big day coming up.
Rock Island Tour with Neco Marine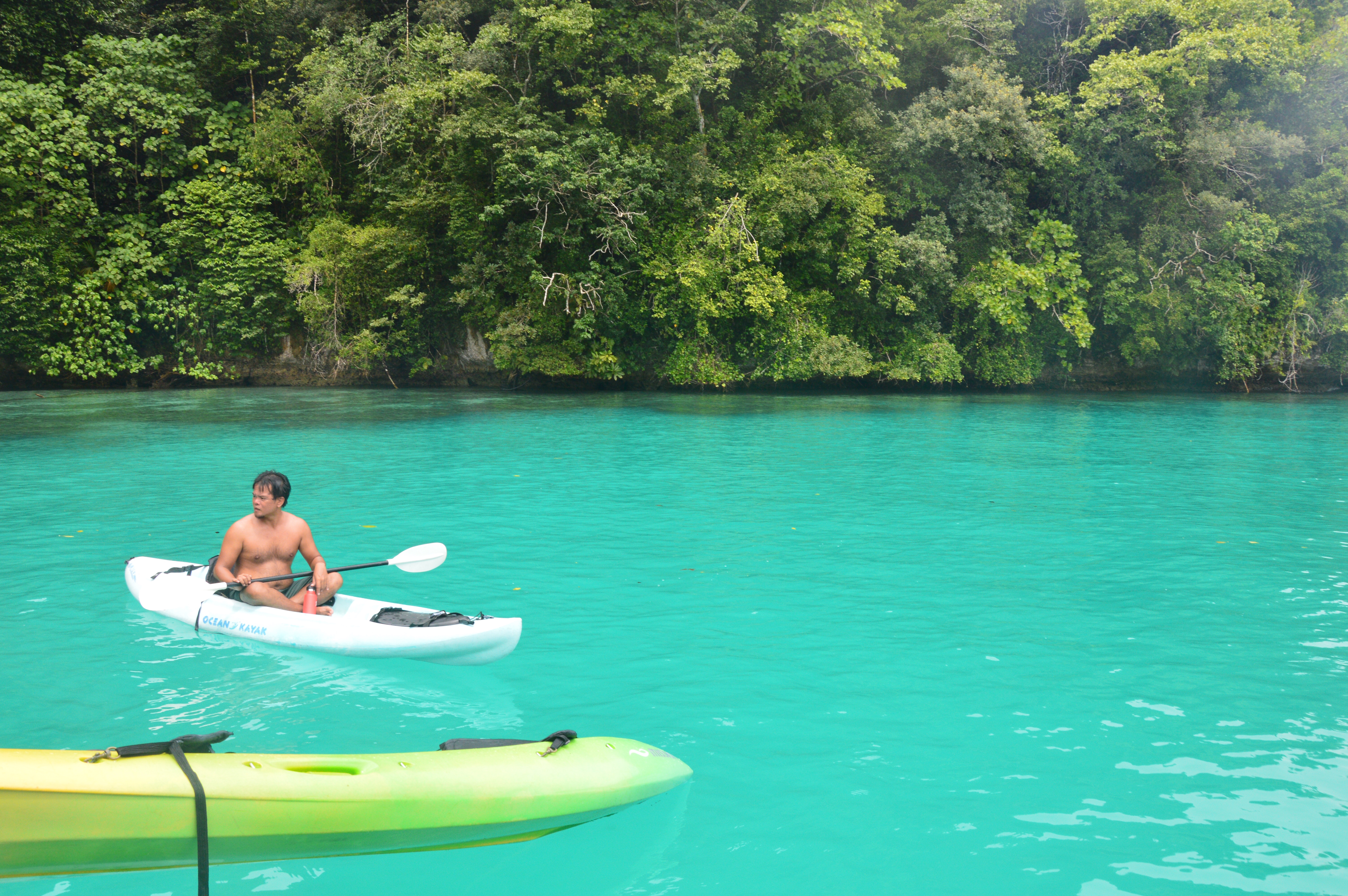 Palau is occasionally called the 'underwater Serengeti' due to its rich marine life. The country also works hard with conservation and to counter pollution and other things affecting the sensitive eco systems both below and above the surface. When you arrive at the airport, they stamp a "Palau pledge" in your passport that you need to sign to acknowledge that you will do your best to help keep Palau what it is.
Neither of us is a diver, and we usually do not even snorkel. But being the marine sanctuary that Palau is, we had to do some underwater stuff.
Our trip was a combo though, we paddled through the Rock Islands in kayaks, as well as explored them under the surface in three different locations where we snorkeled with our guide.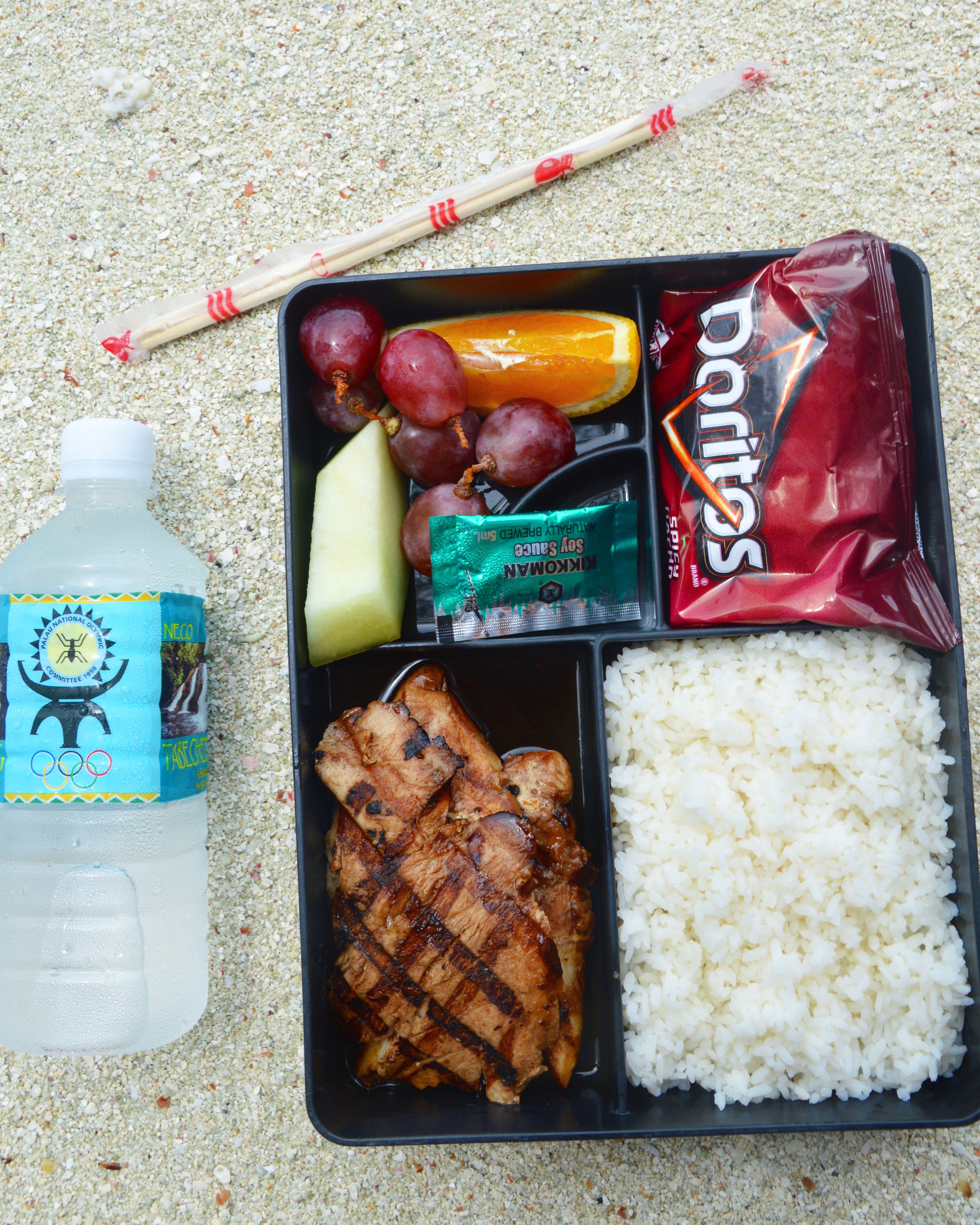 Delicious bento box lunch on the beach of a small island.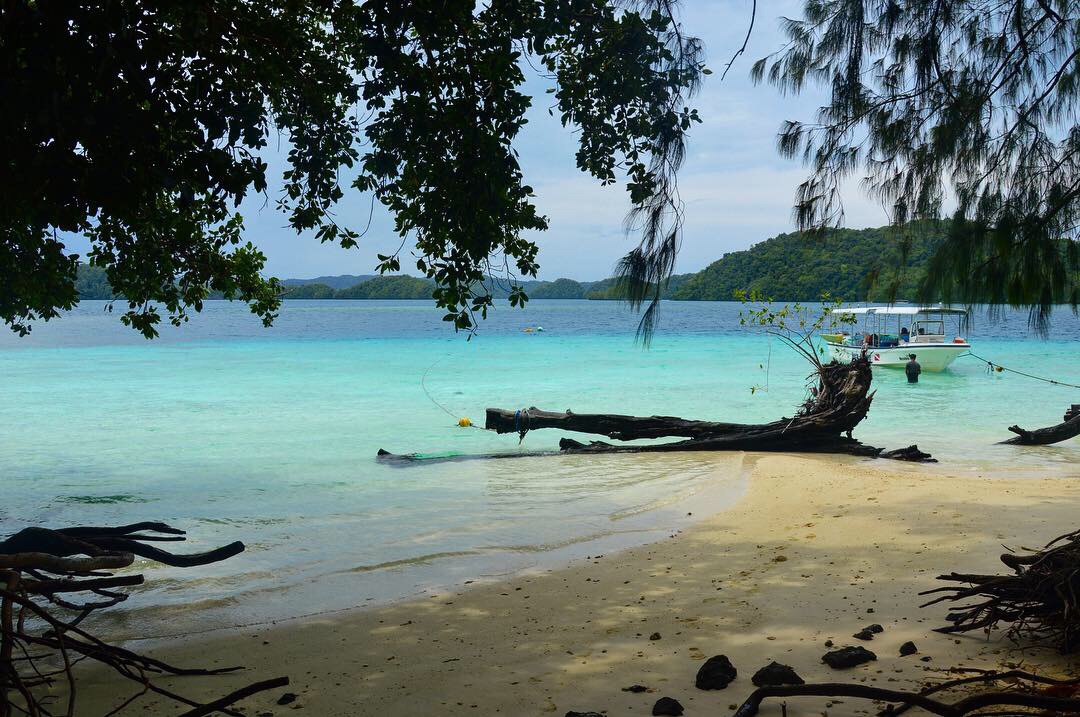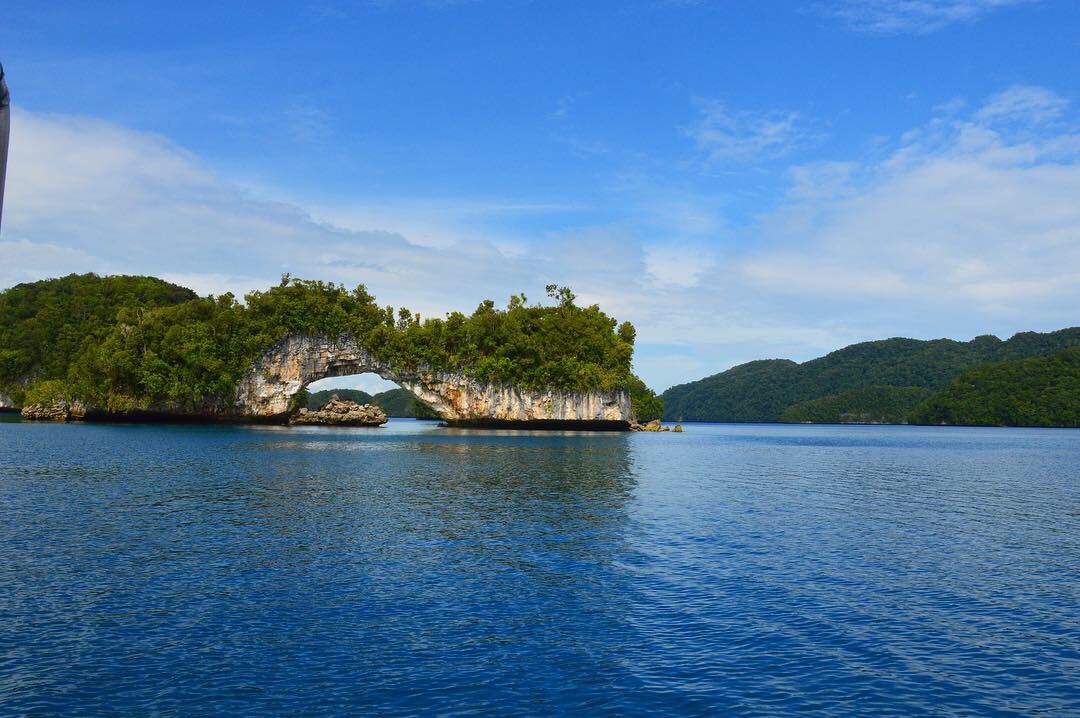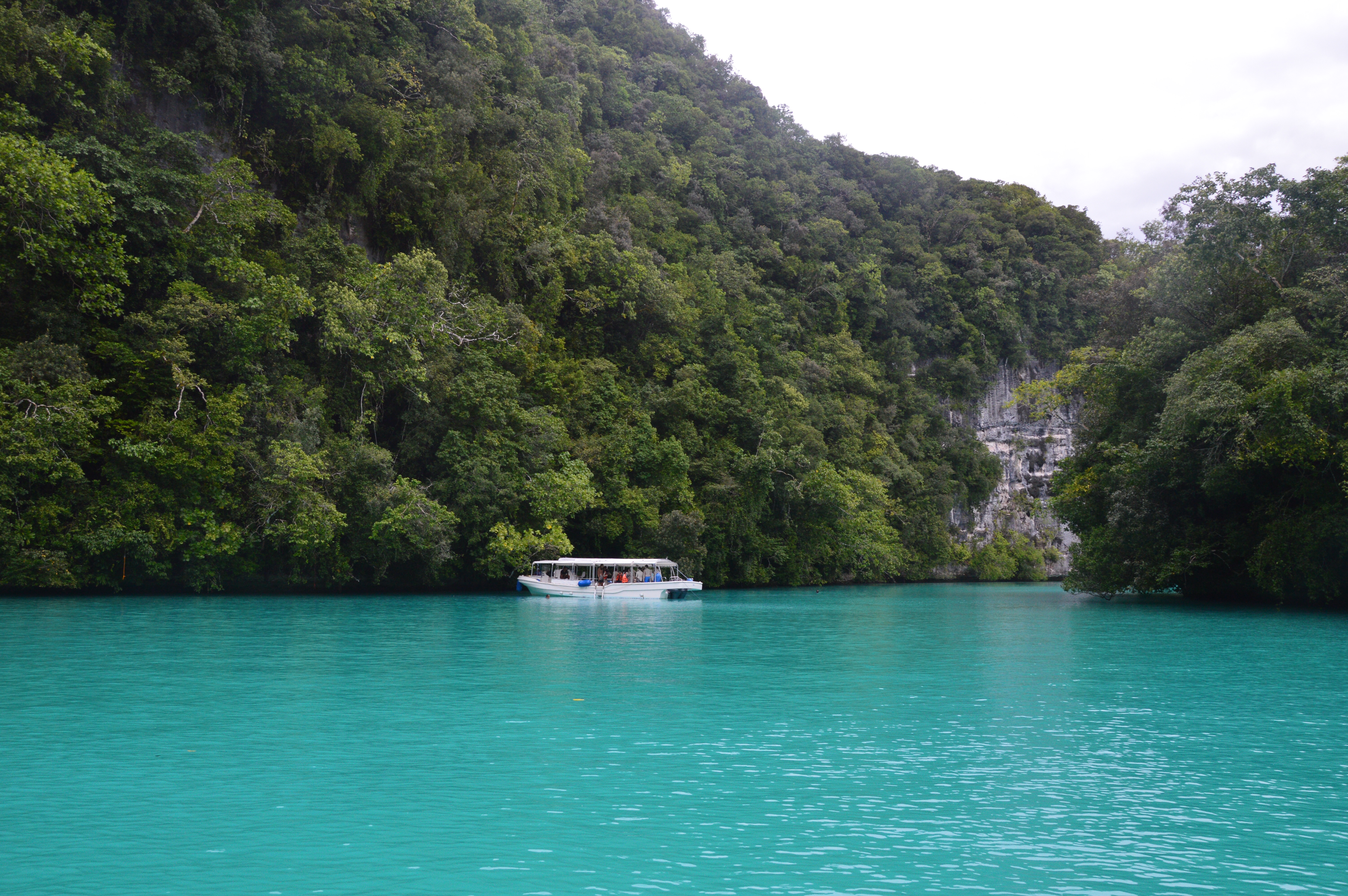 Rock Island scenery. The weather was quite bad in the beginning of the tour, but shaped up nicely towards the end. It really was an amazing day.
The famous Jellyfish Lake was open again, after being closed after being devastated by a cyclone in I think 2016. The tour company could not guarantee any jellyfish though, as they to a large extent sadly dissappeared after said cyclone. As there was a $50 per person extra permit just to visit the lake, we decided to skip it from our tour.
We paid ~$200 per person for the tour, with $50 being a Rock Island Permit that all visitors to the area need to pay.
Drop off Bar & Grill
Being our last day in Palau, and with our flight leaving for Seoul at 5 a.m. (?), we just had a few hours after the tour concluded at around 4 p.m. before it was bed-time.
The Tour Company that we used, Neco Marine, have a restaurant and bar, aptly named Drop off Bar & Grill. We had read some good things about the place, so we decided to have our final meal of the trip there.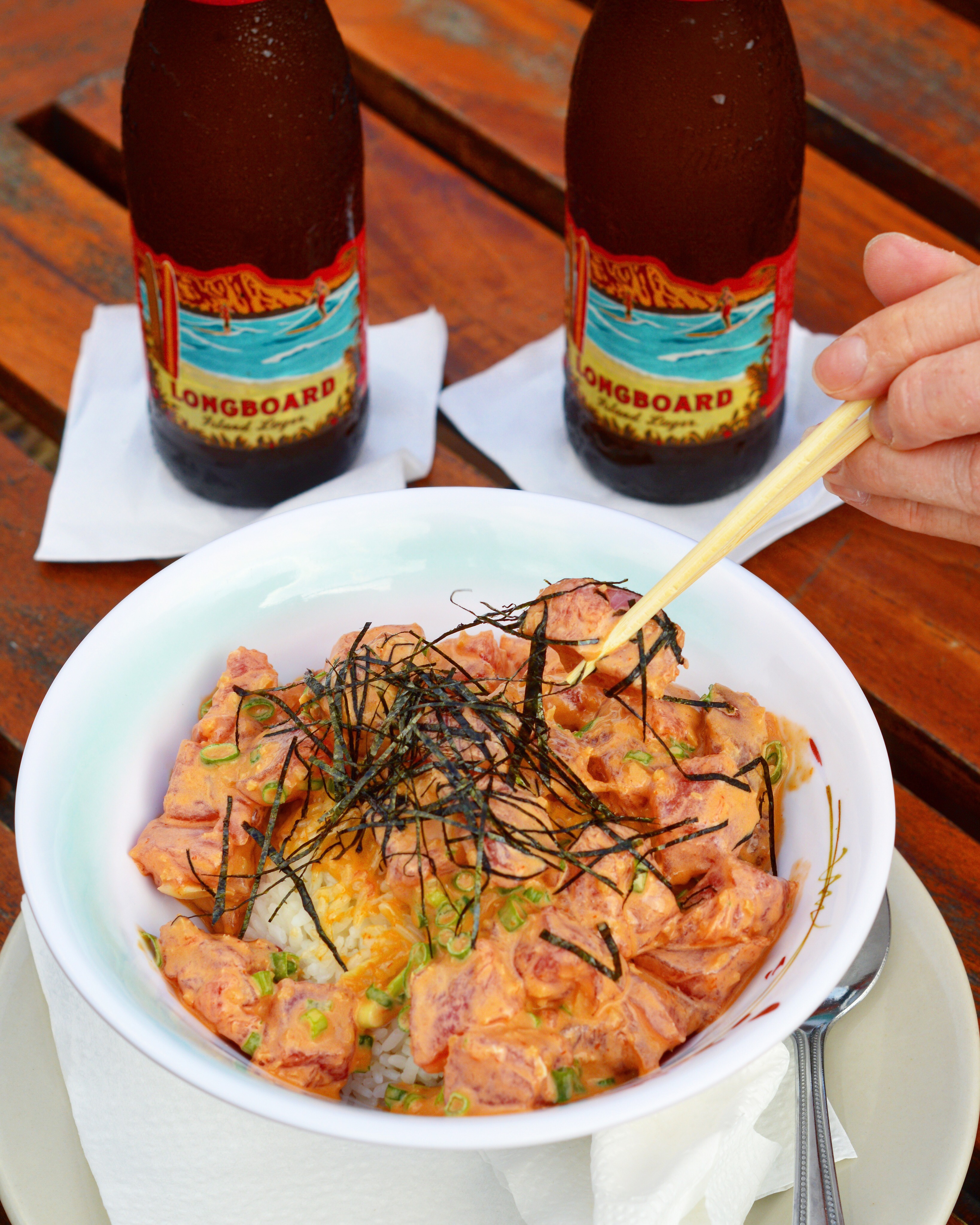 Another "my best ever" was this spicy freshly-caught tuna poke bowl. Chunks of tuna; spicy sesame-y mayonnaise; scallions; sliced nori, and rice. Washed down with a delicious Kona beer while watching the sun go down over Palau a final time. Not. Too. Bad. Except for the fact that we were to board a plane a few hours later, that is.
Our trip to Palau was one of the best I have ever done, and I really hope that we will return one day.