Whenever I am in a city with a branch of Taiwanese chain Din Tai Fung, I tend to go there for a fix of one of my favourite dishes in the world – the famous soup dumpling, xiao long bao.
Din Tai Fung's Marina Bay Sands branch is one of the best I have visited (maybe that's a general Din Tai Fung Singapore-thing though) of the Din Tai Fungs I've visited over the world so far. The above xiao long bao pork soyp dumplings were great. Filled with broth and minced pork, then dipped in a chilli-vinegar-soy-ginger dipping sauce, they make your taste buds do the happy dance.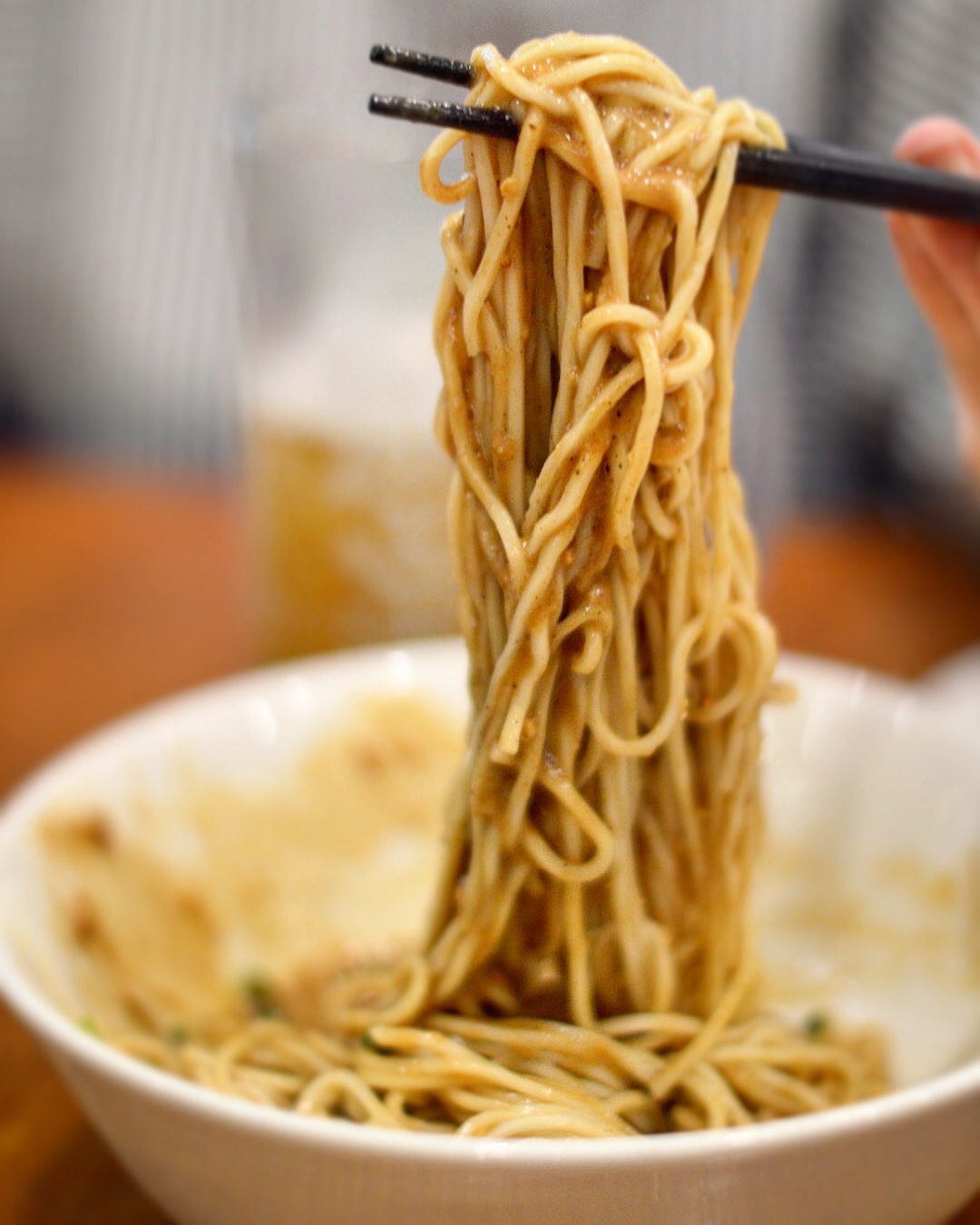 Almost as good as the soup dumplings is the dan dan noodles. Chewy, elastic noodles in a creamy spicy sesame-peanut sauce, sprinkled with spring onions. Mmm-mmm!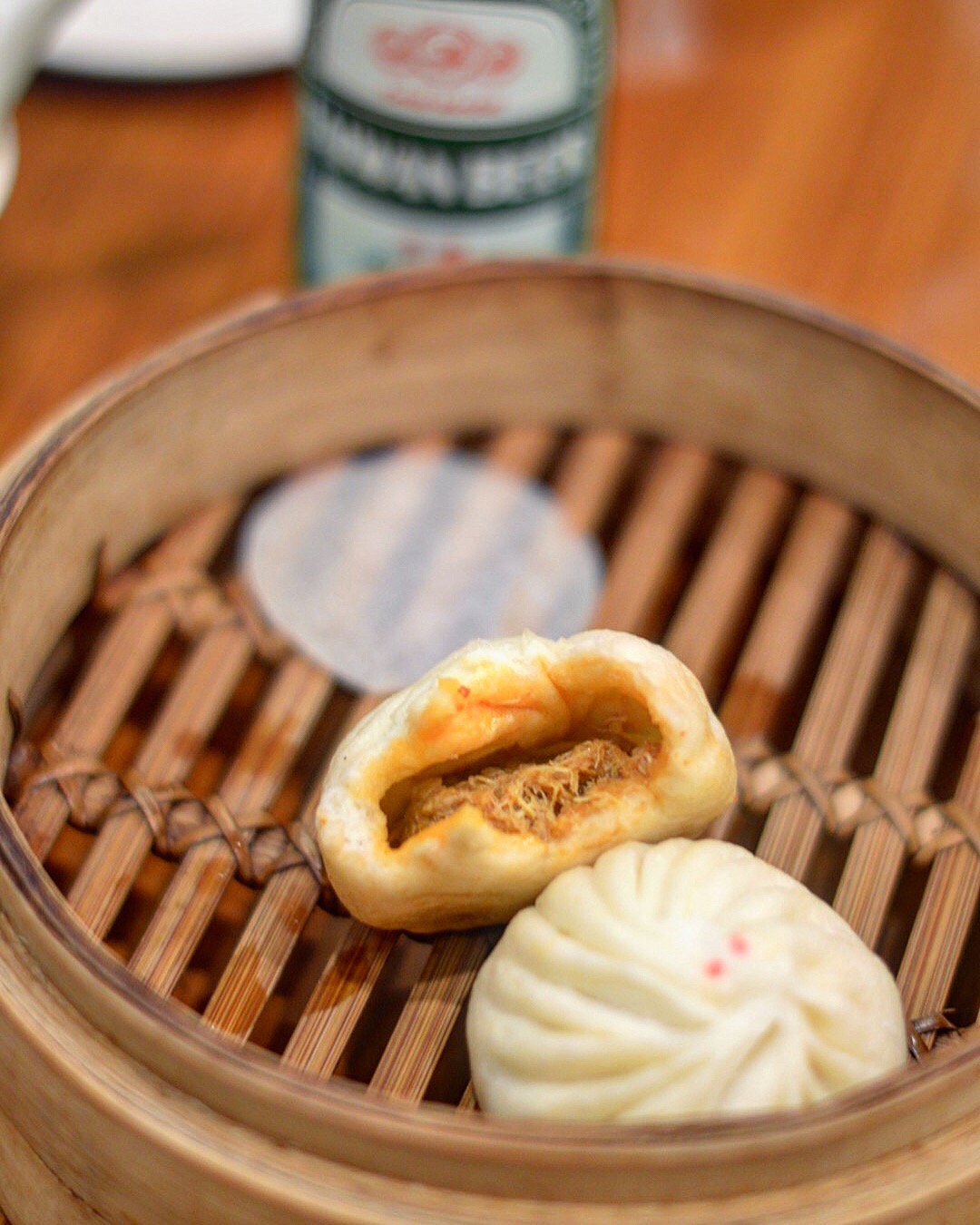 Pork buns meets Singapore's national dish, the famous chilli crab in a – you guessed it – pork and chilli crab bun. This was quite good, although not as good as above dishes.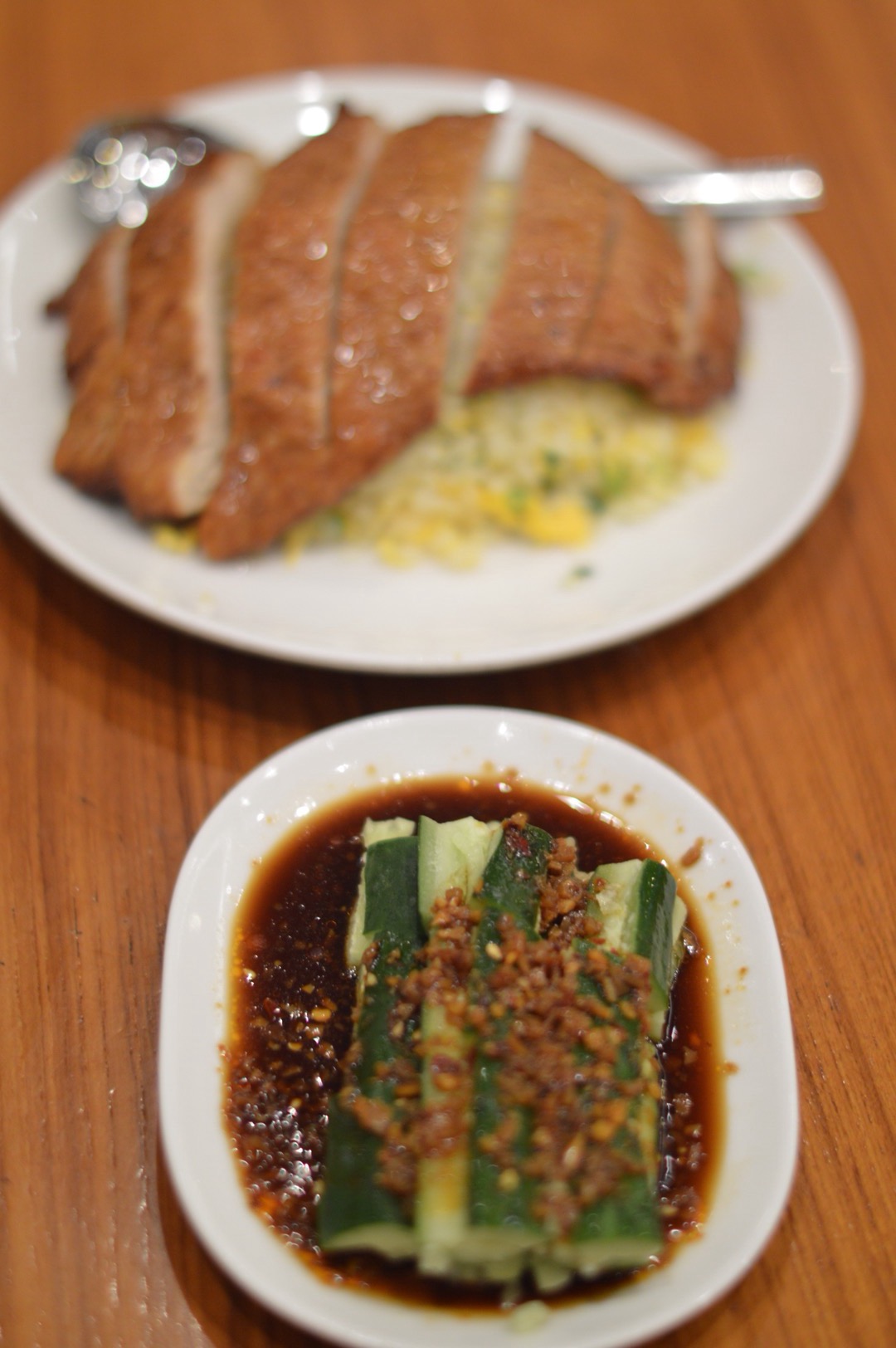 In the foreground a spicy cucumber salad, in the back – another all time favourite – Din Tai Fung's Taiwanese pork chop with perfect, slightly oily, egg and scallion rice. Incredibly tasty.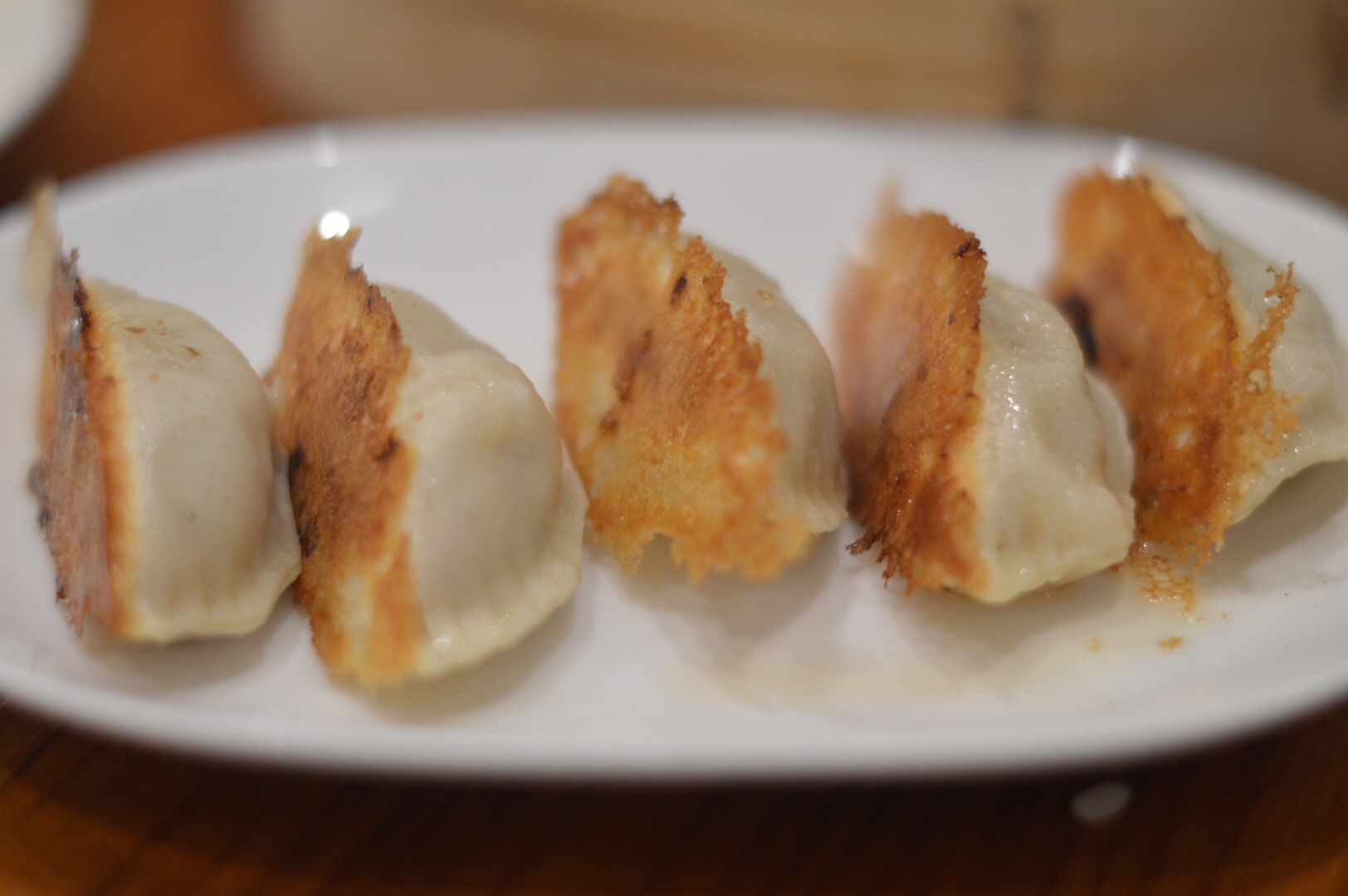 Finally we tried pork and prawn gyoza. Flavour wise it was good but nothing out of the ordinary. Texture wise, however, one of the best gyozas I've ever had. Insanely crispy bottom, and light, slightly chewy top.