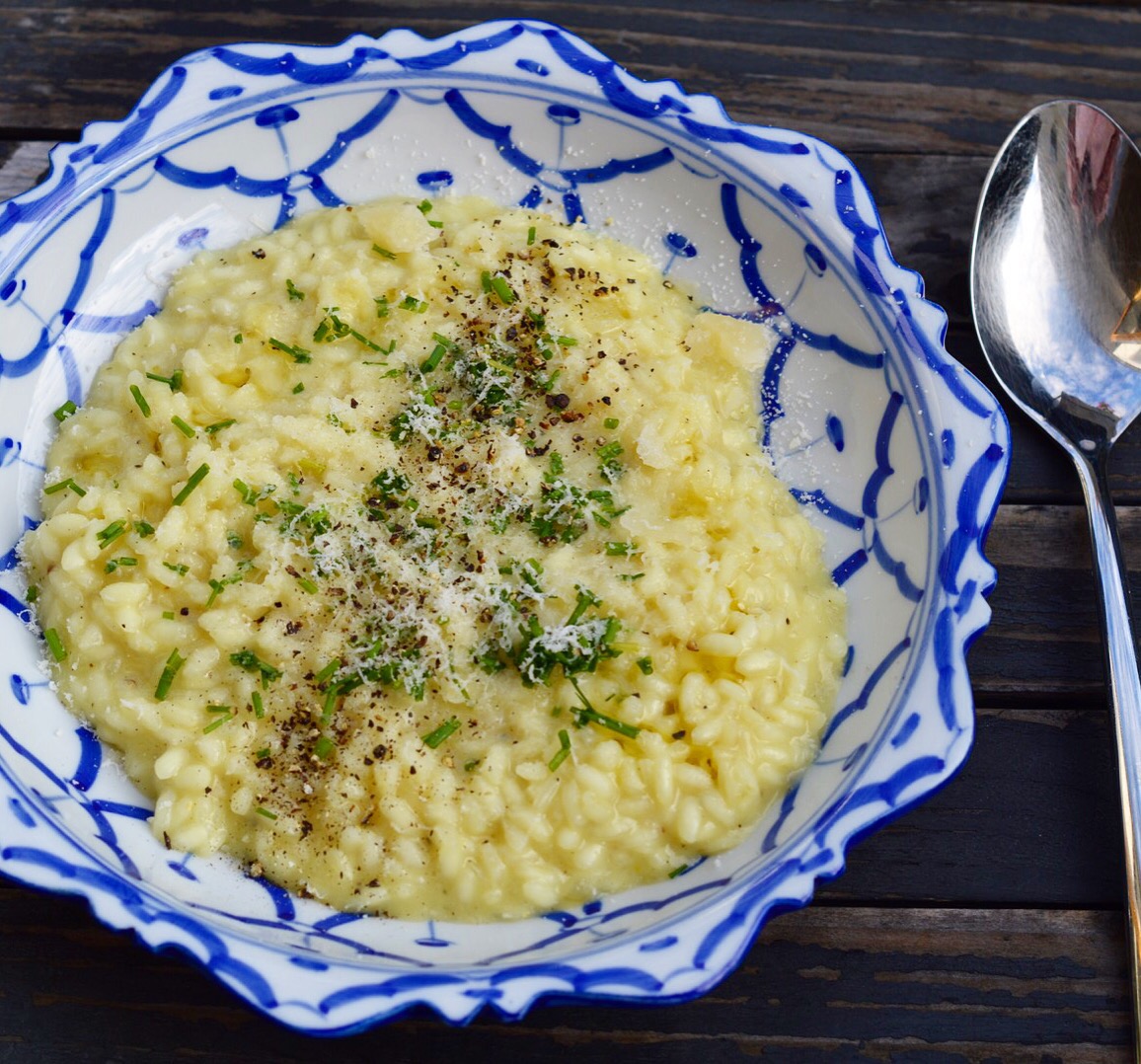 Got a revelation the other day to try to combine one of my favourite pasta dishes 'cacio e pepe' with a risotto. Turned out really well. Below is how to do this cheesy, peppery and smooth risotto cacio e pepe.
Ingredients
Arborio rice or other prefered "risotto rice"
One onion
Garlic
Chicken stock (or vegetable)
Butter
Pecorino cheese
Chives
Cooking the risotto
The recipe is really simple. You make a standard risotto by first frying finely chopped onion and garlic in butter. When cooked till soft (but now browned), add uncooked arborio rice and "toast" for a couple of minutes. Poor in a glass of wine and let it reduce for a bit. Then just add stock (I use chicken stock) in portions (like with the wine let reduce, then add some more) until the rice is done. It should have some bite still in my mind and the risotto should be relatively runny.
Flavouring
Add finely grated pecorino cheese (you could use parmesan but it won't really be the same), a knob of butter and lots of black pepper to the risotto. Stirr and taste. If taste's good you're ready to serve.
I added a layer of grated pecorino at the bottom, then the risotto on top, and then some extra pecorino, black pepper and finely chopped chives on top of the risotto. Enjoy!