One of the few places that I had looked up in advance was newly opened Barbarestan. Founded only one and half year ago by the founder, according to him after finding the book of an old cooktress, Barbara Joradze, in a market and then re-inventing her old recipes with the best produce and ingredients, served with great Georgian wine. Something like this was the story, told to us by the very friendly manager, who actually walked around the restaurant with the actual book in a glass cover. There are a few tables outside on the street and on street level and several ones in the restaurants super-cozy wine cellar.
I wanted to try most things on the menu, but being one of the few pricier places we visited, we controlled ourselves slightly.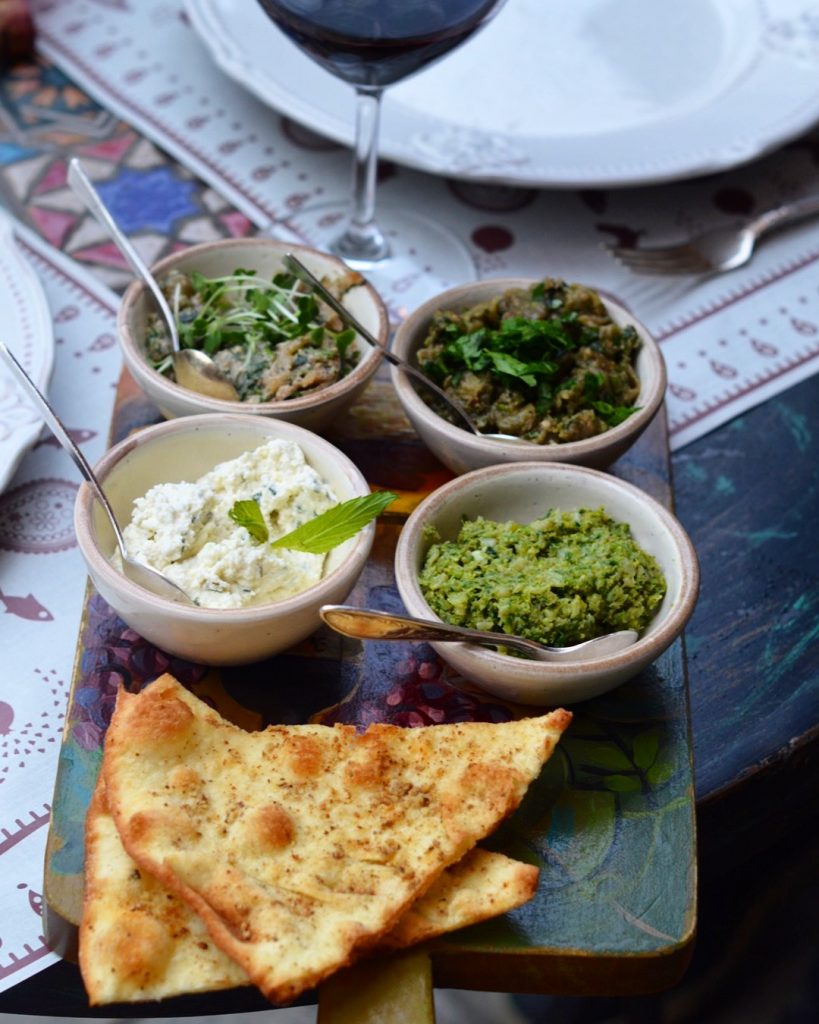 First up a mixed starter plate with different dips and GREAT flatbreads. The dips were: caramelized onions and walnuts; broccoli and walnuts; cheese and yoghurt, and finally an eggplant dip. So, so good with the accompanying Georgian red wine.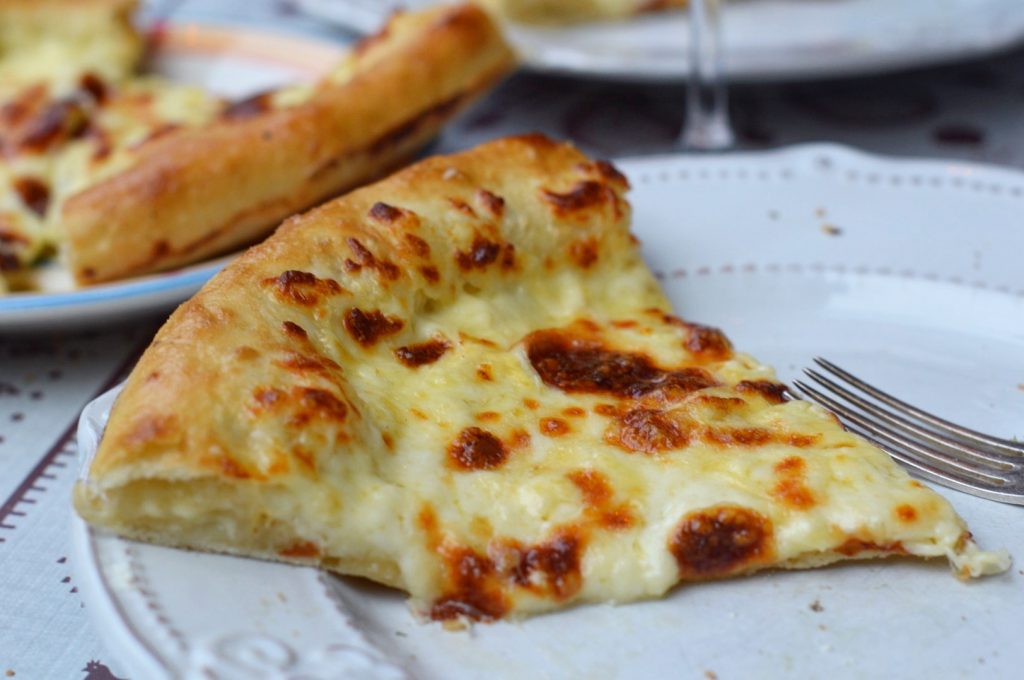 Of course I had to sample the fancy(ier) restaurant-version of a khachapuri. The Georgian red continued to work well.
Georgian meatball with potato puree and pomegranate sauce.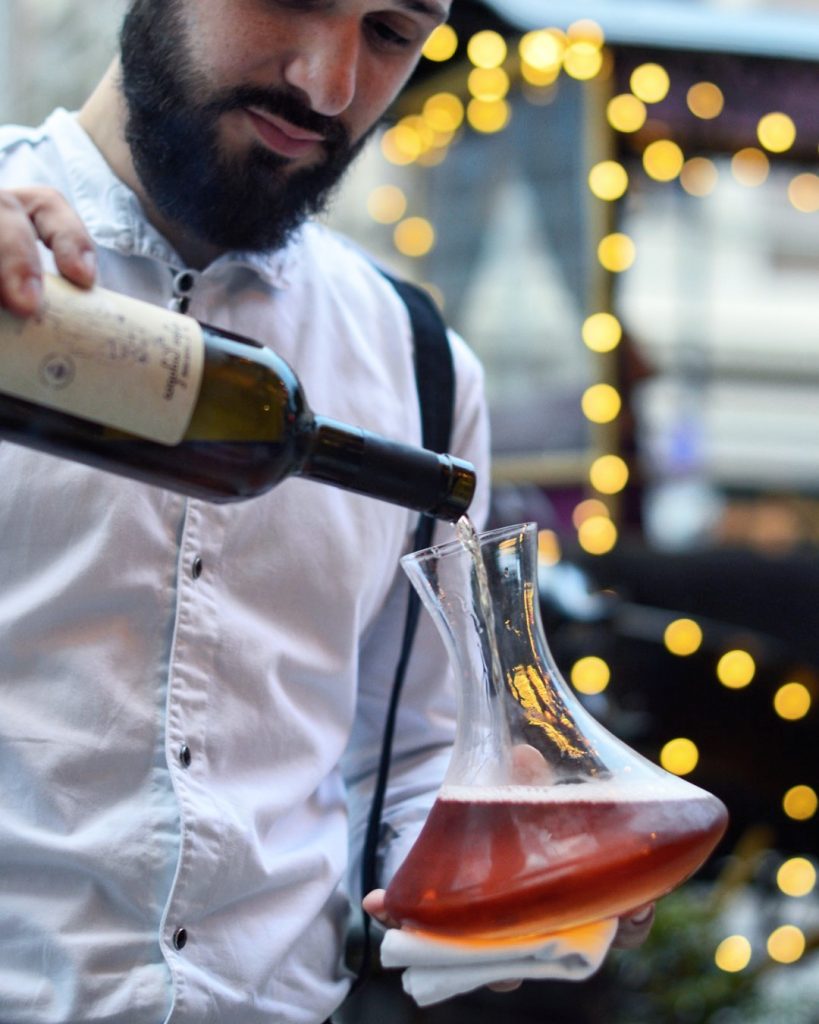 Our server pooring us wine. Amber in colour but still considered a white wine. A peculiar taste, but nevertheless very nice.
Barbarestan was incredible. Exactly the kind of restaurant I like. Great ambience, great food, not too fancy, but not too un-fancy either. Attention on food, drink and that everyone feels good. Loved it. Go there.
Website