Before moving further in Thailand we opted to spend two days in the city of Chiang Rai. Except for a short day visit to Myanmar and the Golden Triangle (of drug fame), basically our only plan was to visit the White Temple and eat local food.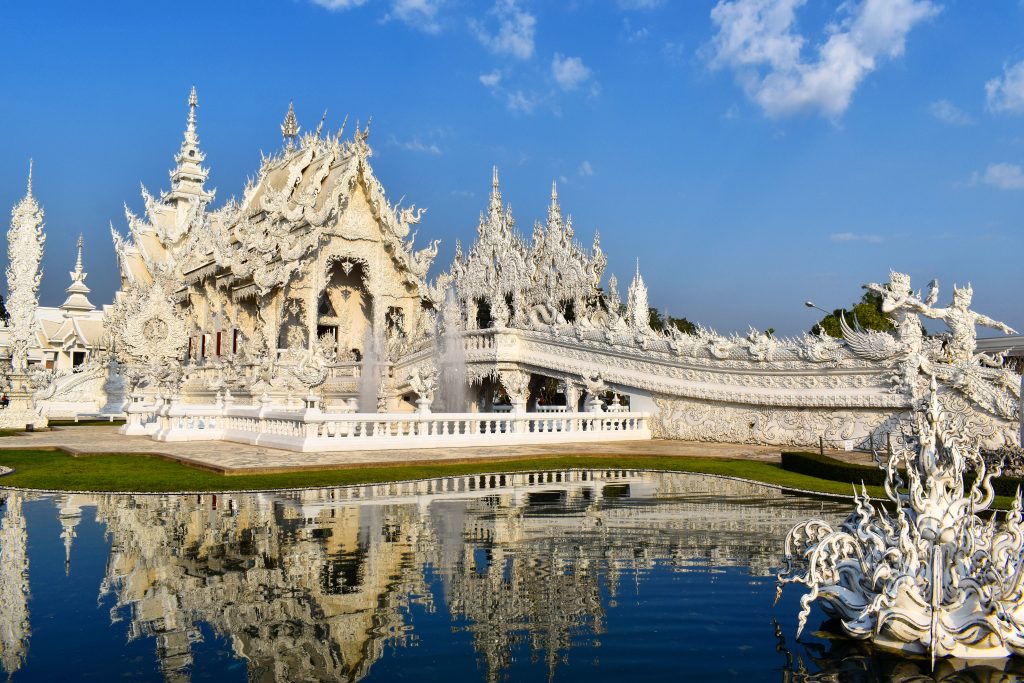 The White Temple of Chiang Rai is actually not that old and, despite being a "real" temple, it is in fact an artwork made by Thai artist Chalermchai Kositpipat in 1997. To tip: come early if you want un-crowded pictures. It's a few kilometers outside of Chiang Rai, so we rented a taxi that picked us up in our hotel and then waited outside while we visited the temple, before taking us back.
Food: Sai Oua and (Thai) Khao Soi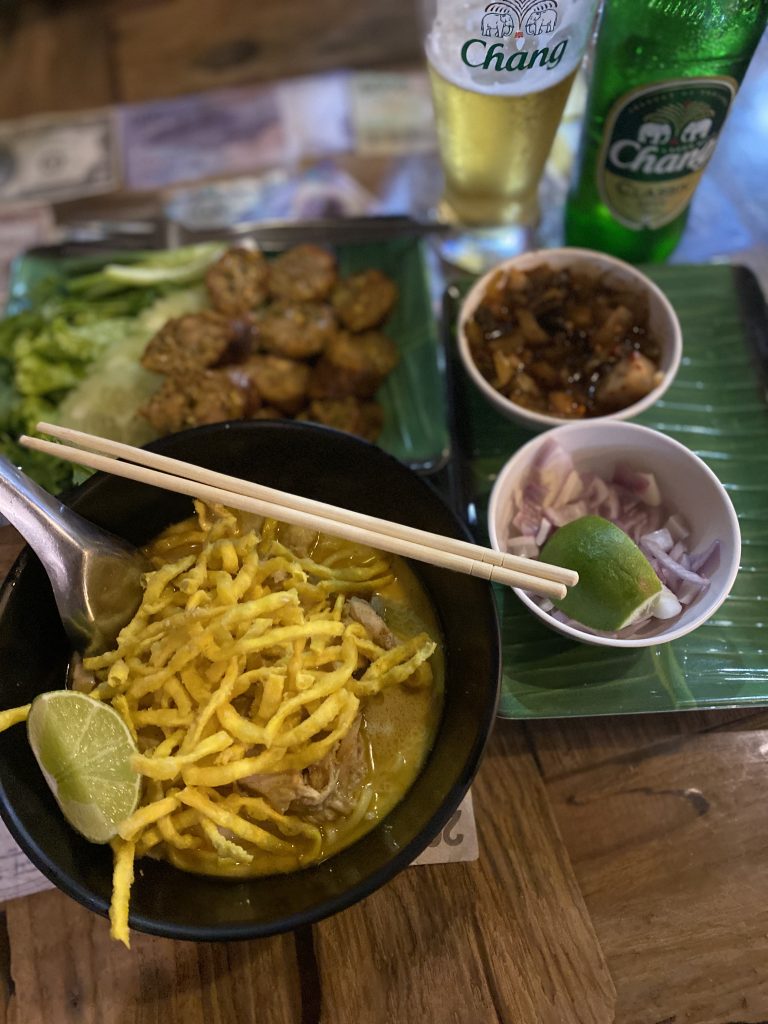 Khao Soi in Thailand is very different from the herby, tomato-y Lao version we had in Luang Prabang. In Thailand the broth is coconuty, and apart from boiled noodles, the soup is also topped with deep-fried crunchy noodles. It also included chicken and optional flavourings such as lime, chopped onion, and something pickle-y.
We also had sai oua sausage which like Khao Soi has its Laotian version, but where the Thai sausage it's spicier and in my mind more flavoursome.
The restaurant we visited was called Four Stars and was located very close to the Chiang Rai clocktower.
Day trip to Myanmar
Before leaving for our trip, we had found out that you could do a day trip to Myanmar from Chiang Rai, and since I have my visit-new-countries-habit, naturally we had to go.
We booked online with a company called Green Trails, that is seemingly owned by Chiang Mai A la Carte (we received confirmation and communications from both companies which confused us a little at first).
Despite booking many months in advance, our (super funny) tour guide arrived on the minute in our hotel, and then drove us straight to the border, while giving a lot of interesting context of the region and of Myanmar.
At the border, we were stamped out of Thailand and then literally walked across the bridge to Myanmar. There, to our guide's great surprise, they did not keep our passports as per usual protocol, but instead handed them back to us. Apparently Swedes are trusted to not escape into the country as you're only allowed to visit Tachileik city on the land border visa we got. Also remember that you can only enter Thailand by land border twice in a year (at least as an EU citizen). As we used a land border to cross into Thailand from Laos, this was our second. This might be easy to forget, as a day trip might not seem like a 'real' border crossing.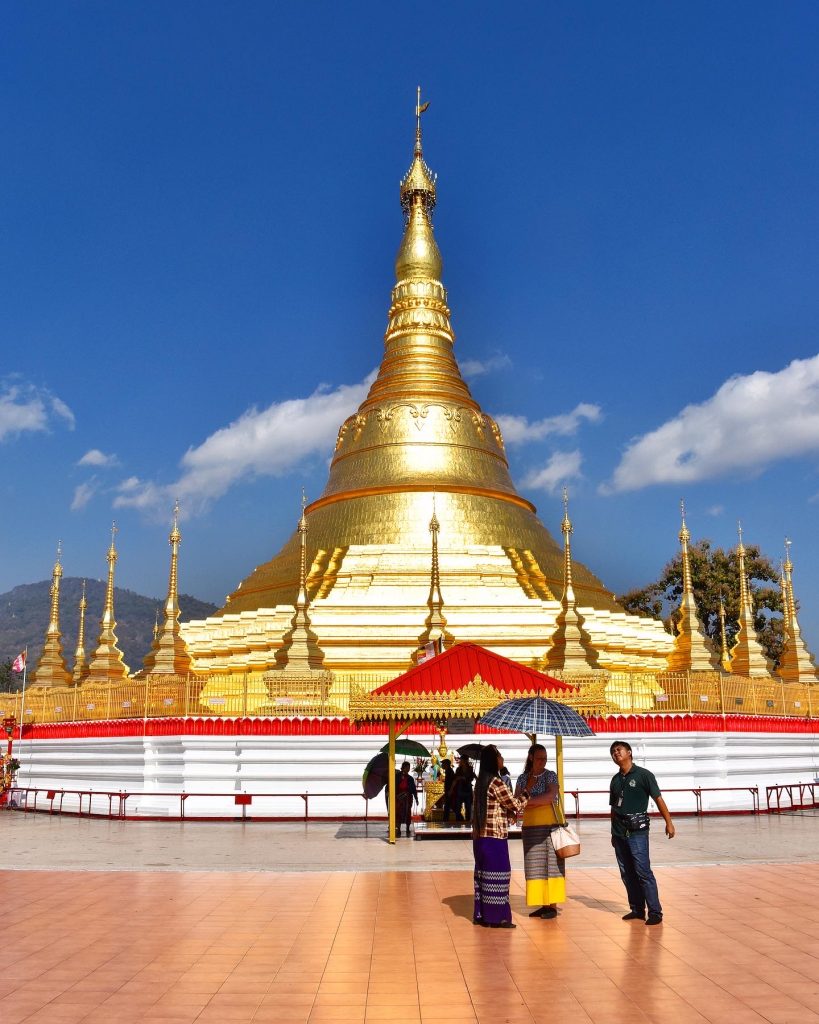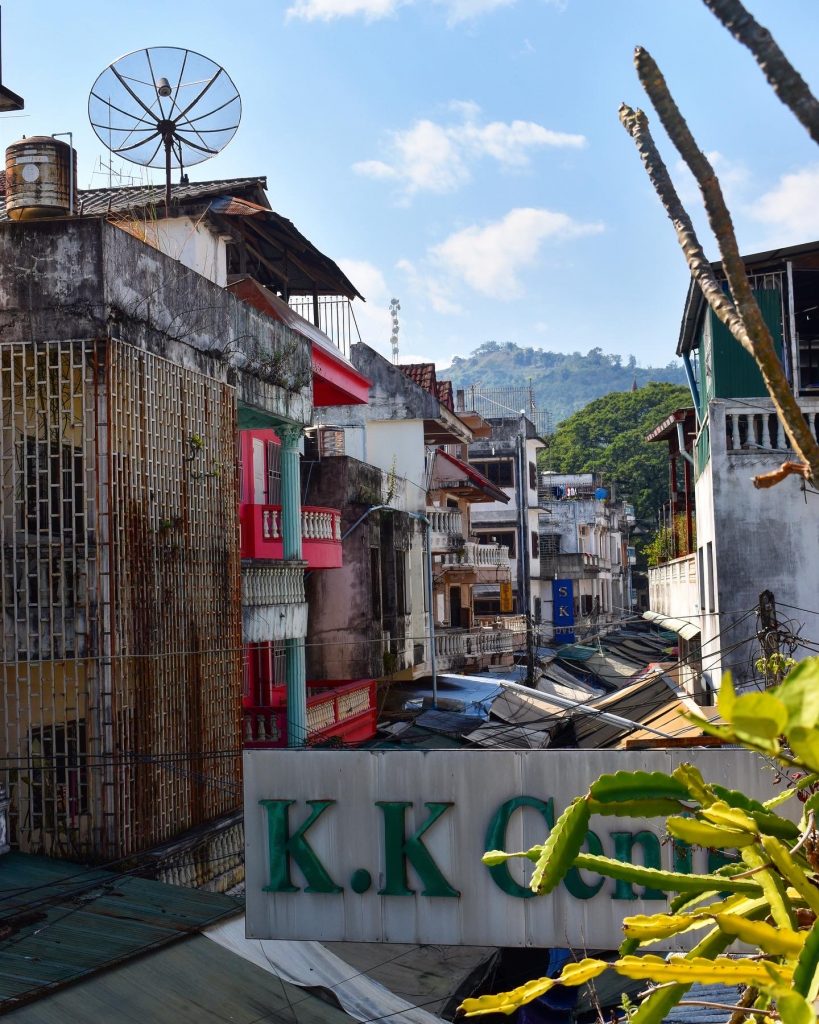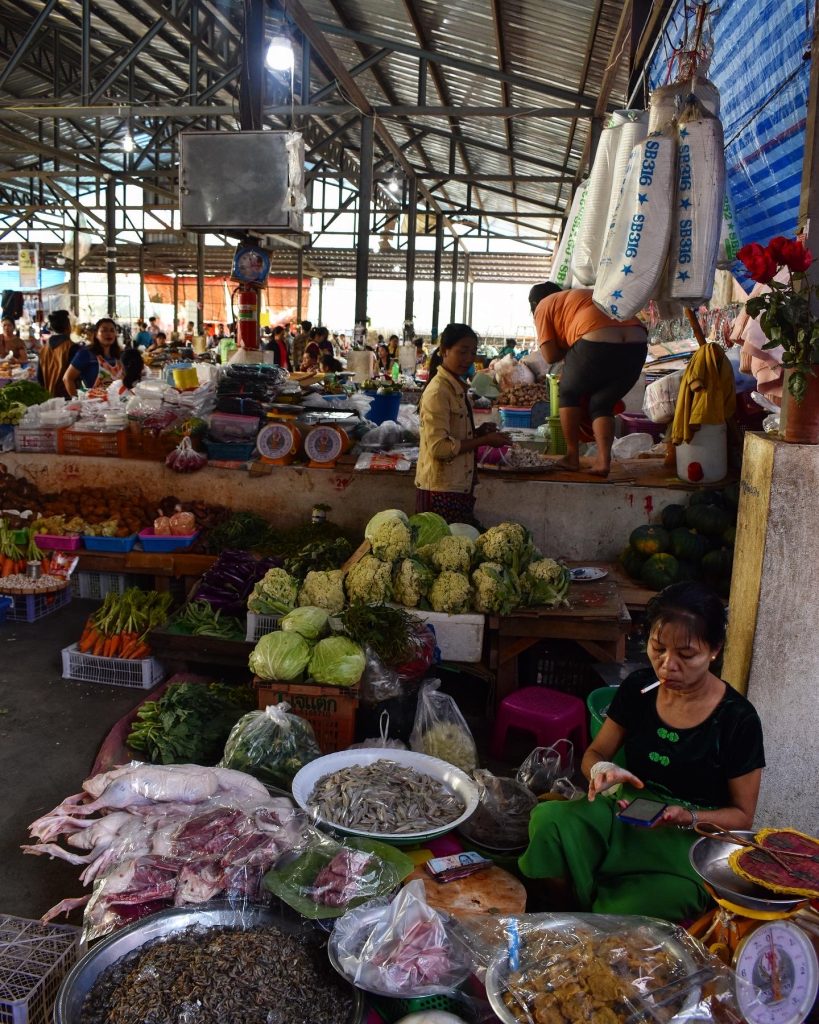 In Tachileik we hired a tuk tuk and then went around town, visiting the sights such as their golden pagoda, a wet market and a few other markets and temples.
We finished the visit with a yummy Burmese lunch consisting of a buffet of local dishes.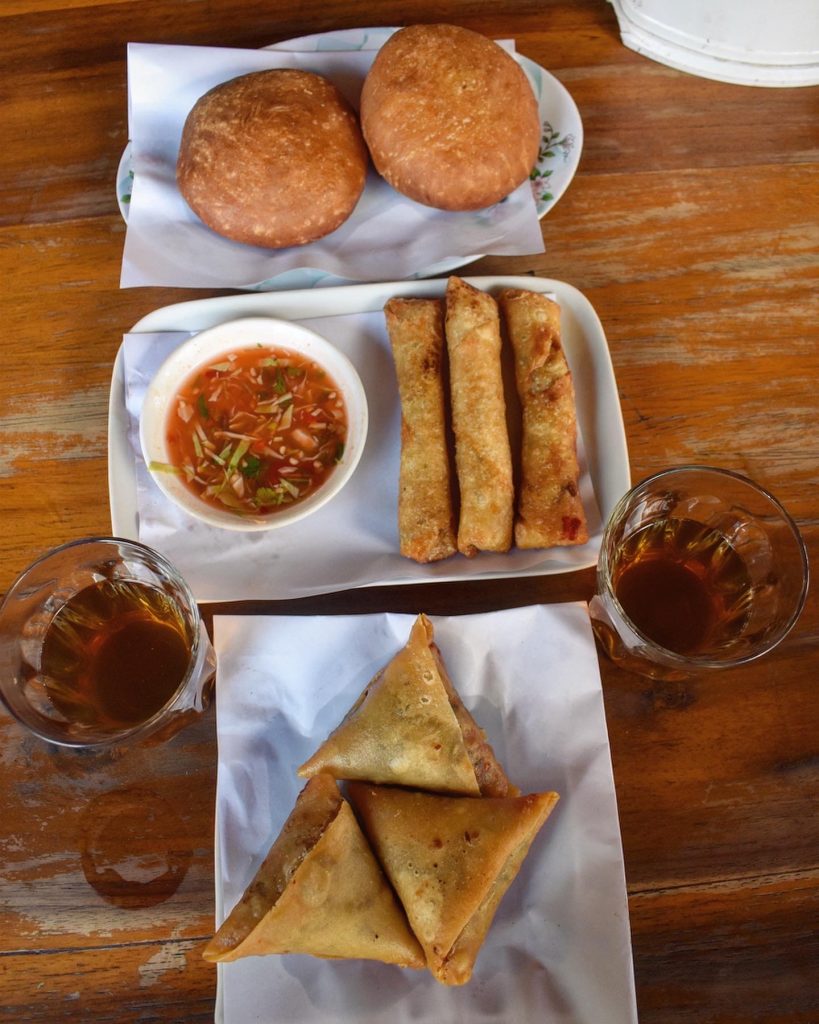 Deep fried samosas, spring rolls and buns to start. Super tasty.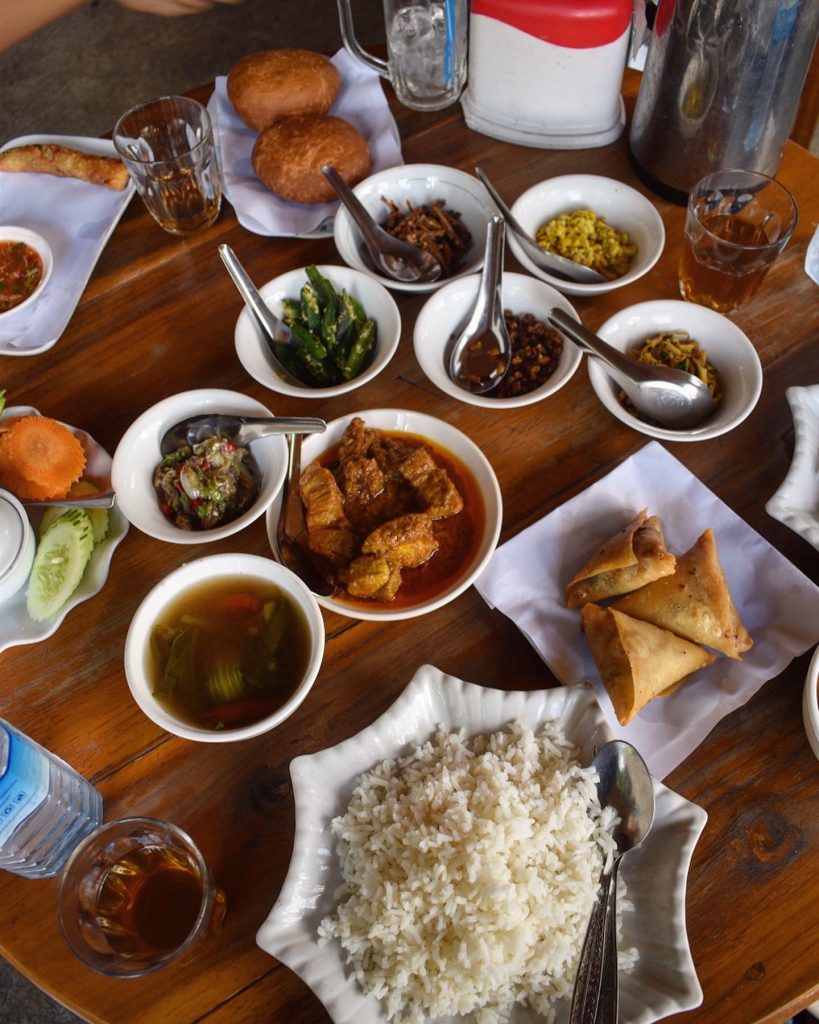 Little bowls of deliciousness: pork curry, corn, bambo shoots, okra, fermented funky fish (okay, not that delicious), soy beans, vegetable soup and more. As Myanmar also borders Bangladesh, the food also has a touch of Bangladeshi and Indian flavours.
After the lunch we went back to Thailand, visiting the Golden Triangle Area. We made an interesting stop to the great museum The Hall of Opium, and also visited a couple of nice viewing points from where you could see Thailand, Laos and Myanmar at the same time. A loooong but very interesting day.
This was pretty much what we did and saw in Chiang Rai. It's a nice town, and I would love to return some day to see more than we were able to during our two days.