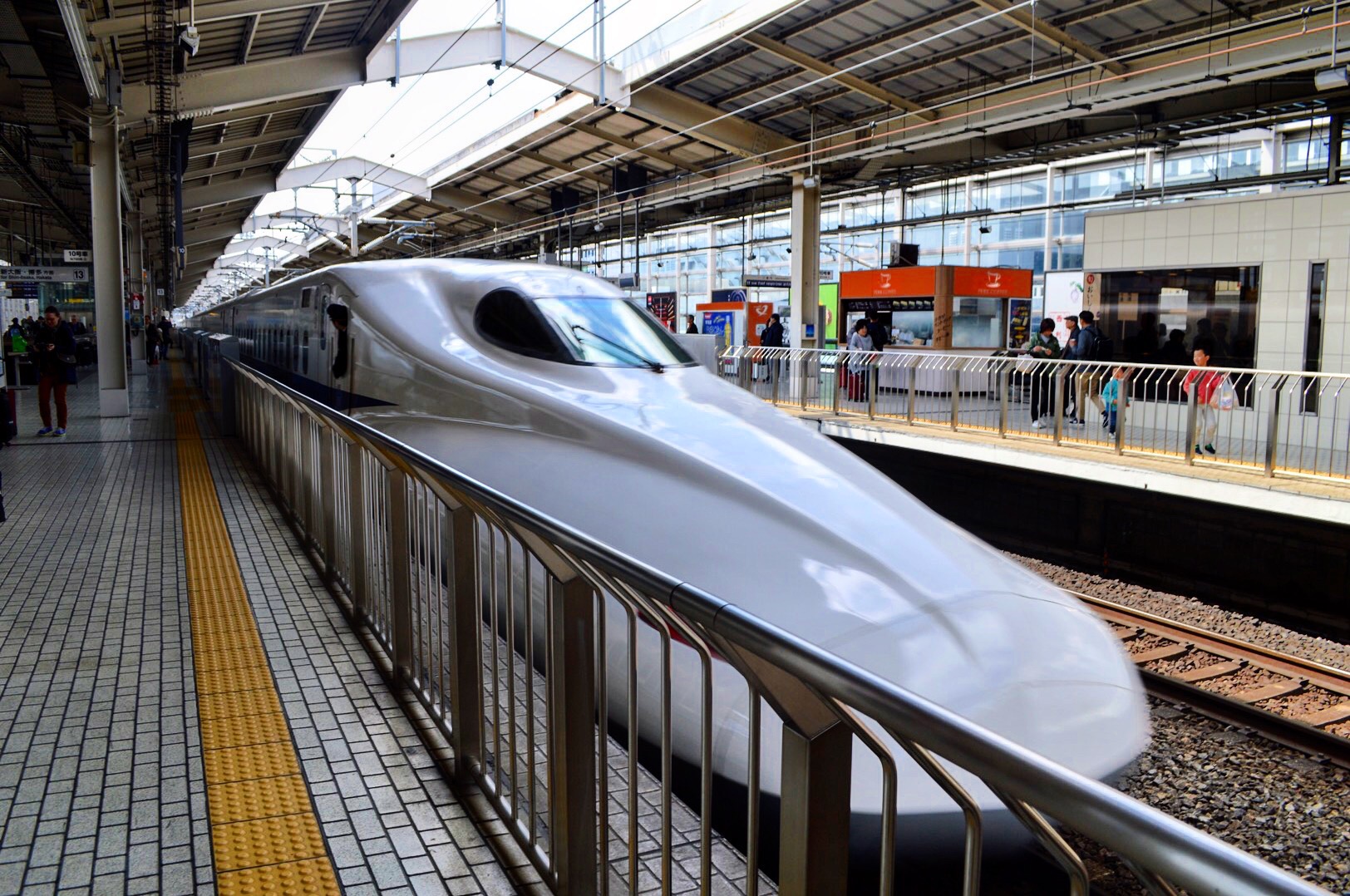 After a first night in Tokyo, during my recent Japan trip, we took the Shinkansen bullet train to our next destination Kyoto.
The distance between the two cities is approximately 450 kilometers. With the high speed Shinkansen trains however, the trip is quite a breeze. We reserved our tickets the night before departure at one of the JR offices in Tokyo Station. We got issued a small paper ticket each that we together with our rail passes showed to staff at the station before departure next day. We went to the platform about 15 minutes before departure. No check in procedure was needed.
The Japan Rail Pass
Before we left for Japan, we purchased Japan Rail Passes. The rail pass can usually only be bought before arriving in Japan, but as we arrived they're running a trial in which you during a limited time can buy the pass on arrival at some points of arrival in Japan. You could for instance do it at the Japan Rail (JR) office at Haneda Airport where we picked up our pre-booked passes.
Anyway, the pass can be bought for one, two, or three consecutive weeks and means you can travel freely on most JR trains, buses and ferries. There are a few exclusions such as the super fast shinkansen bullet trains Nozomi and Mizuho. The slightly slower (stops at a few more stations) such as Hikari, that we used, and Kodama Shinkansen bullet trains are included in the pass.
Why a Japan Rail Pass
If you're only planning on only staying in for instance Tokyo, a JR pass is probably not worth it. Our first time in Japan we only went to Mount Fuji once besides hanging out in Tokyo, where the transport is mainly by subway and where many lines are run by other operators than JR, and hence we skipped the JR pass that trip.
This time however, we were to visit Kyoto where my brother lived. That meant either a looong bus trip, a flight to Osaka and train from there, or a 2,5 hour bullet train trip from Tokyo. Since a one-way trip with the Shinkansen is about $150 or 1400 sek, just our return trip Tokyo-Kyoto would be the same price as a one week JR rail pass (priced 29000 yen when we bought it in 2017), that we also used for several other short trips in both Kyoto, Osaka and Kyoto (such as on the Haneda Airport monorail and Shinkansen from Kyoto to Osaka).

Train travel in Japan is not painful at all, rather it's a quite pleasant experience. The train runs smooth, there's rarely a delay, and the train stations are packed with great food outlets meant for taking onboard the train. No one bothers either if you bring your own beer for instance, as several of my Japanese co-travelers did. Had beer onboard that is. And it's quiet, oh so quiet. If someone needs to receive or make a call. They leave the seating area and stand outside the restrooms where no one is bothered.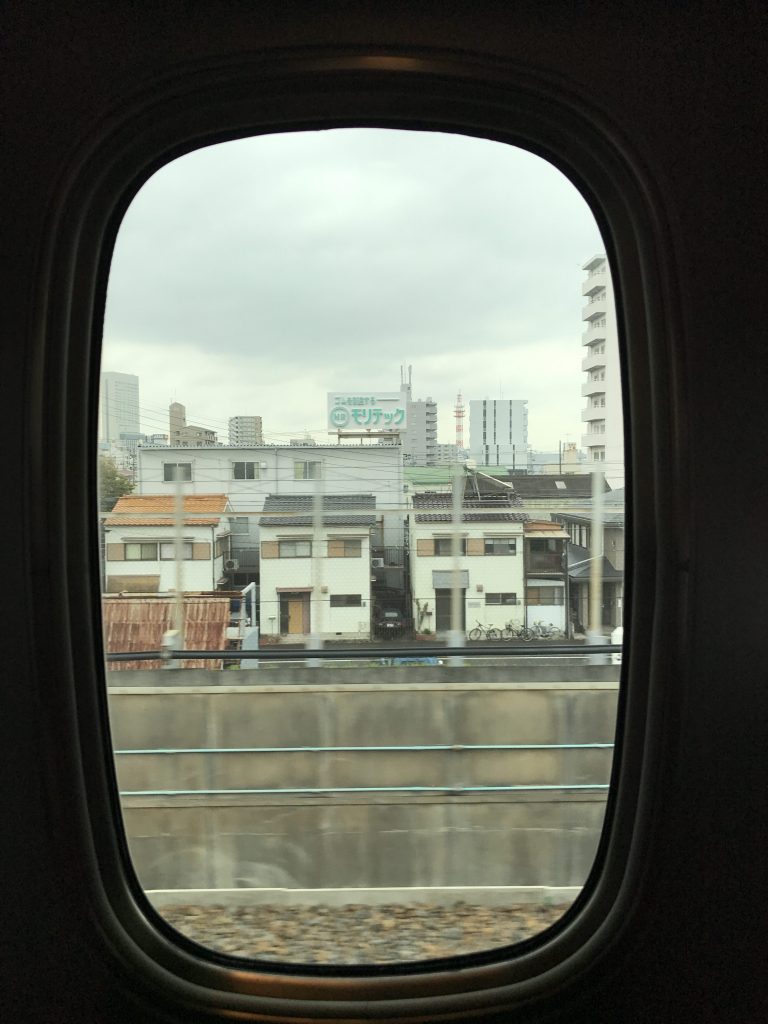 For me the Japan Rail Pass was definitely worth it. Train travel in Japan is in my experience very convenient, easy and comfortable. Next time I'll probably go for a two or three week pass to fully explore all of Japan. I might sound enthusiastic about this, so I should probably note that I paid for the pass myself. 🙂