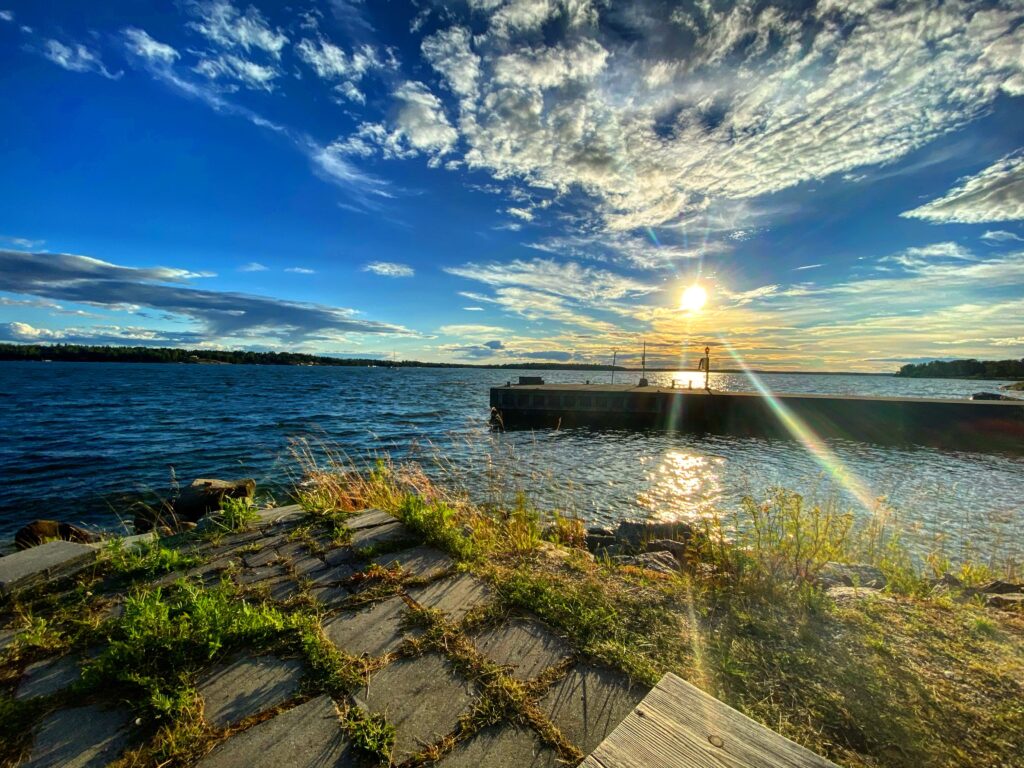 Just outside the capital of Sweden, Stockholm, where I live, there is an archipelago of somewhere around 24 000 islands, both inhabited and uninhabited.
I should admit I haven't traveled much in the archipelago, but since this years coronavirus related travel restrictions made me stay at home, I thought why not give an old travel dream of mine a go: a summery island hopping trip in Stockholm's archipelago, known in Swedish as Stockholms skärgård. We spent 72 hours in total, with 24 hours on the slightly posh 'party' island of Sandhamn, and then 48 hours on the more relaxed and rural island of Lidö. We loved both and I think the combination of them was great, but both of course works well for a one stop trip.
Itinerary: Stockholm- Sandhamn-Lidö
We started off by booking the first leg of the trip: Stockholm to the island of Sandhamn, with the Cinderella fastferry with operator Strömma. You can book ahead online, and by doing this you're guaranteed to get onboard, which you aren't if you just show up to the ferry. During the pandemic, all operators have much harder restrictions for the maximum number of passengers allowed onboard to avoid crowdedness.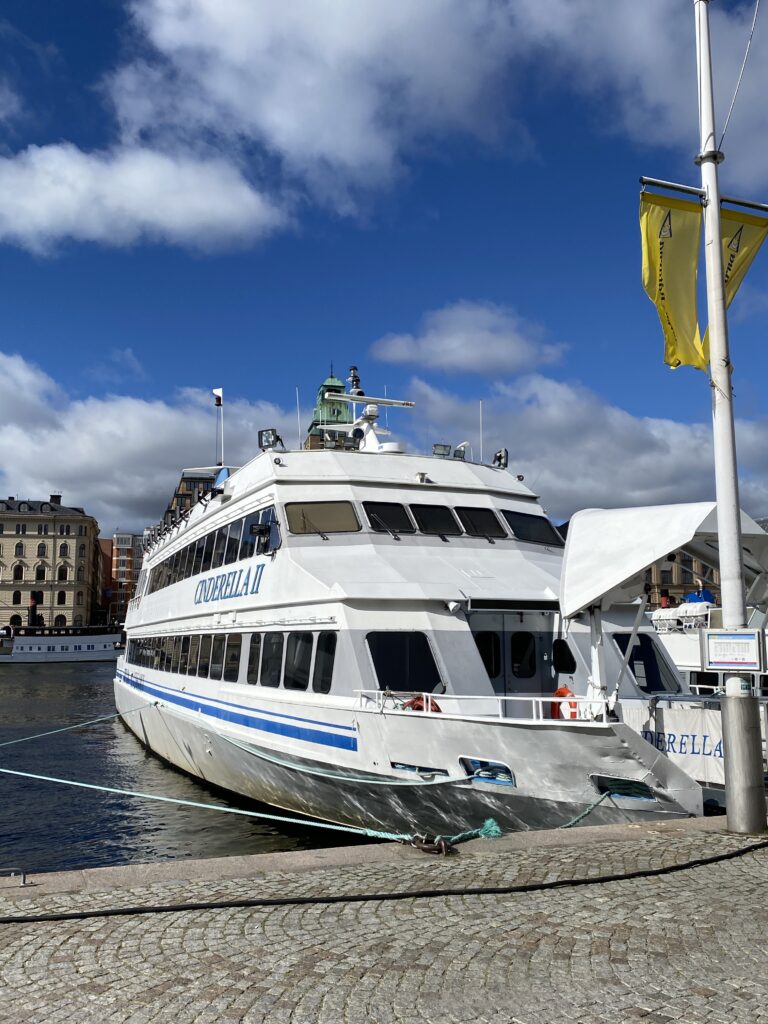 The Cinderella ferries (Cinderella 1 & 2) are quite large and there's a combined bar, café and restaurant onboard that serve alcoholic & non-alcoholic beverages, coffee, Swedish necessities such as cinnamon buns, and also food such as shrimp sandwiches, toast skagen, and warm food like burgers. I only had a coffee though since it was early and the trip to Sandhamn is around 2 hours. There was a reasonable amount of seating onboard and it wasn't crowded despite quite many passengers traveling. The views are stunning if the weather's great and you'll be passing a few islands on the way out to the final stop Sandhamn.
Sandhamn: food, beach, drinks and Scandi chic
Sandhamn has for long been a hub for sailors, sailing competitions, fishermen, and for the last century, a playground for the rich and famous, sort of. Sandhamn is not overly fancy, but it has a strong connection to sailing and with that apparently there is a craving for good food and drink, for which there is quite a decent offer considering Sandhamns size of only about one hundred year-round-inhabitants.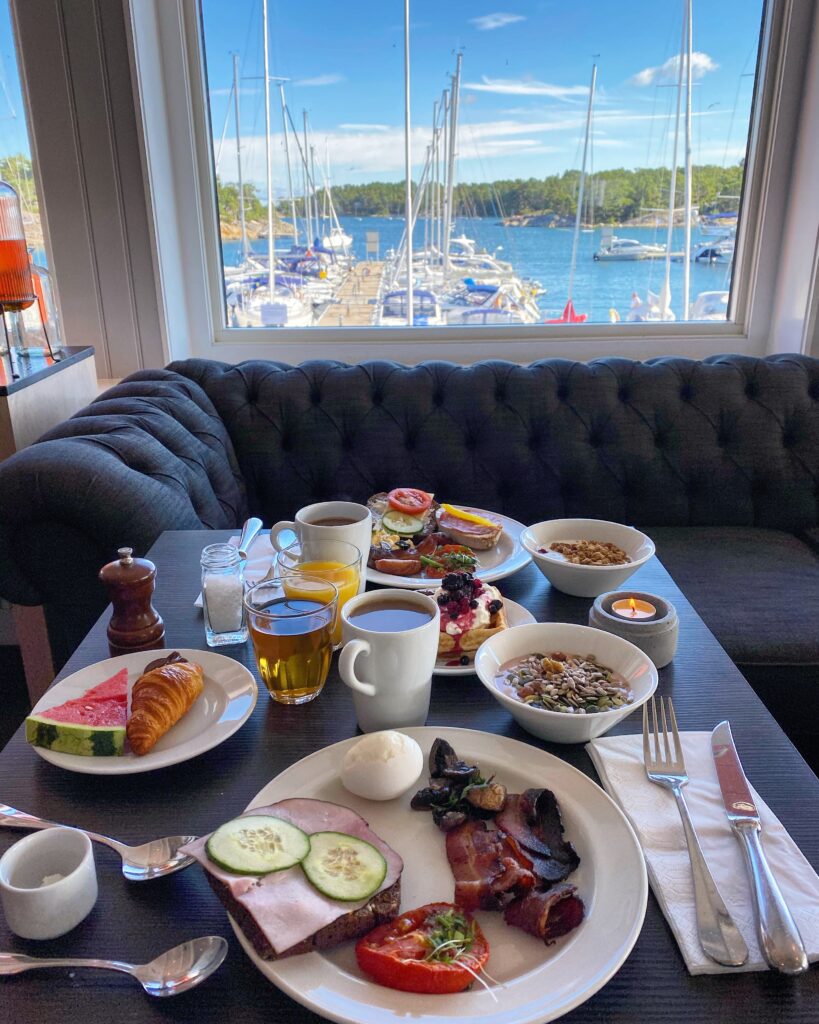 We opted to stay at Sandhamns seglarhotell which had a surprisingly good deal on a room only a few weeks before our intended trip in the middle of the high season. Included in the room was a surprisingly good and hearty breakfast considering the remote location. The room itself was nothing to write home about, but comfy enough with two single beds that could be made into a double, smallish tv, private shower and toilet, and wifi. Staff were super friendly and the restaurant where you also have breakfast is stunning.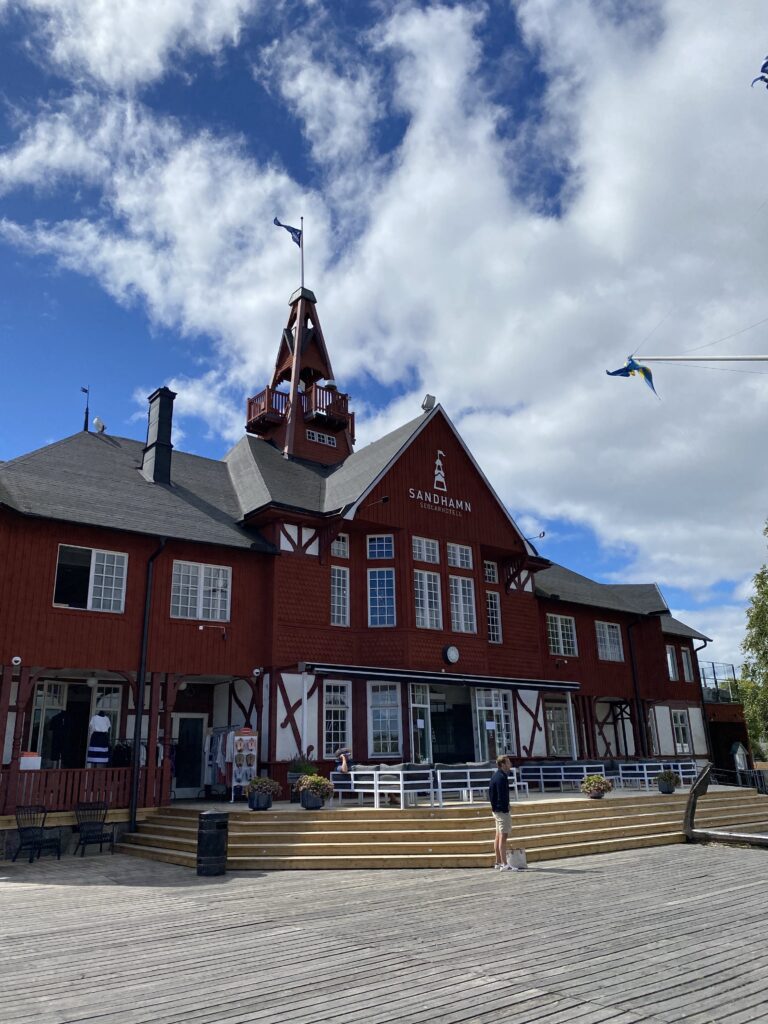 On the island, there are a few beaches with the one named Trouville (after Trouville sur mer in France) being the prettiest. There are also a few other beaches, such as the small Fläskberget (chubby mountain), which is close to Sandhamn village.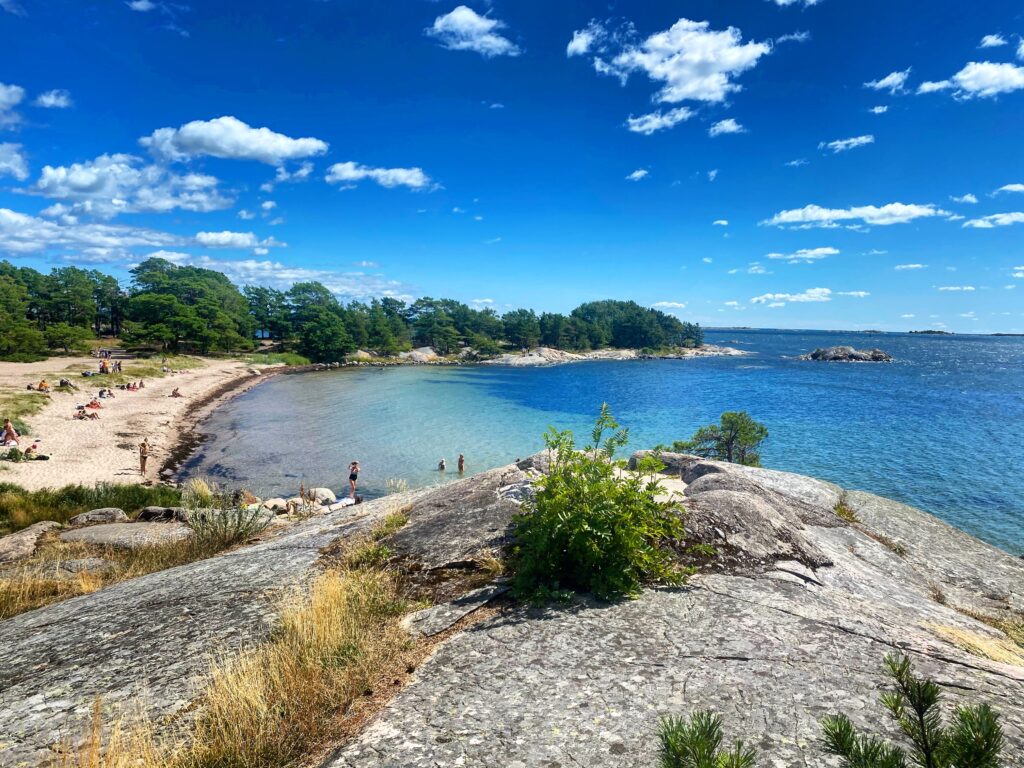 Trouville beach is an easy 15-20 minute walk from Sandhamn village trough a pretty forest. There are actually three different beaches, with one calmer beach furthest to the left, a windier in 'the middle' and a more private, secluded one to the right which you'll reach by either take a small path through the forest or just walk over the cliffs. Water in mid-July was cold yet still swimable, but the place on a sunny day (or probably any day) is stunning and worth a visit regardless if you swim or not.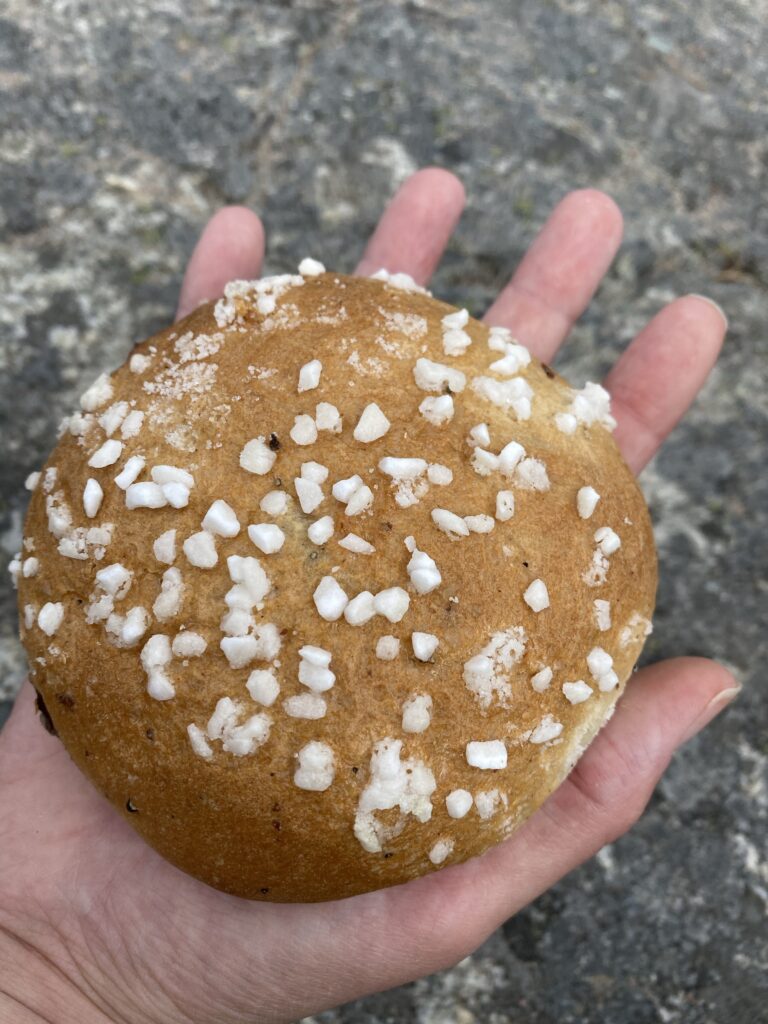 When in Sandhamn make you sure to visit Sandhamnsbagerier for a nice island fika. According to Sandhamn tradition you 'should' have one of their seglarbulle buns, which is pictured above. It wasn't that amazing to be honest, but their sockerkringla was amazing.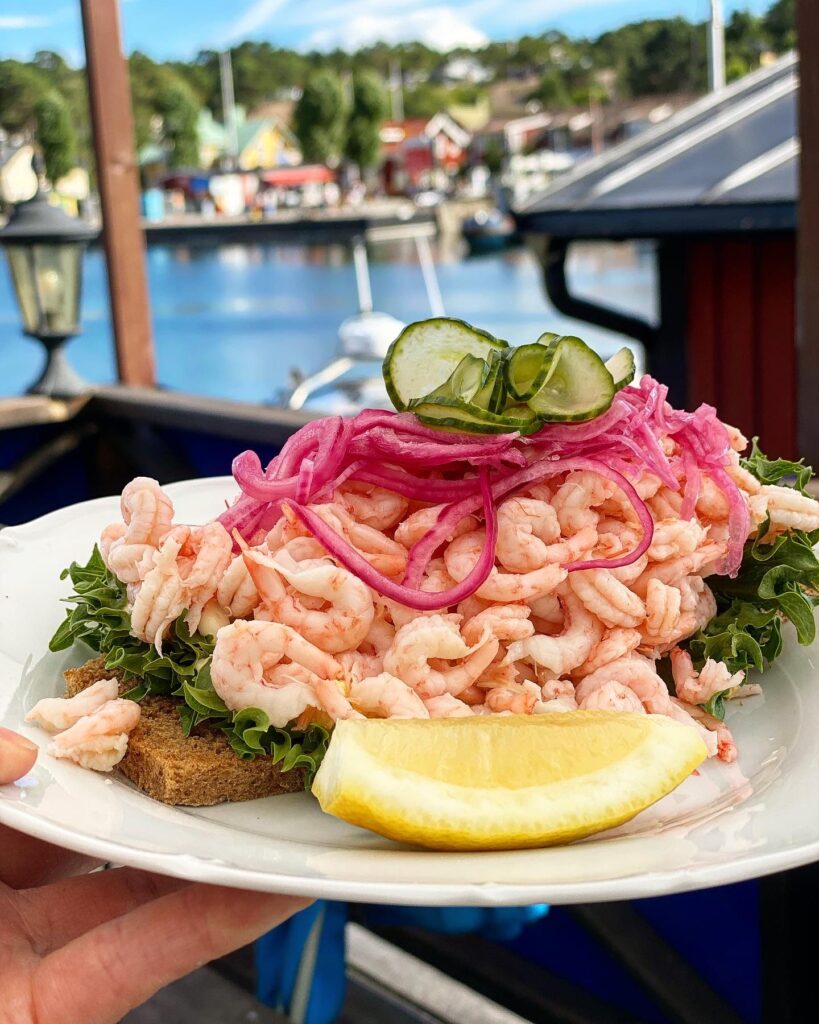 We had dinner at Sandhamns Värdshus, established in 1672. A massive shrimp sandwich and a Vålö island spicy lamb sausage on Swedish thin bread. Both were really tasty, and prices were good.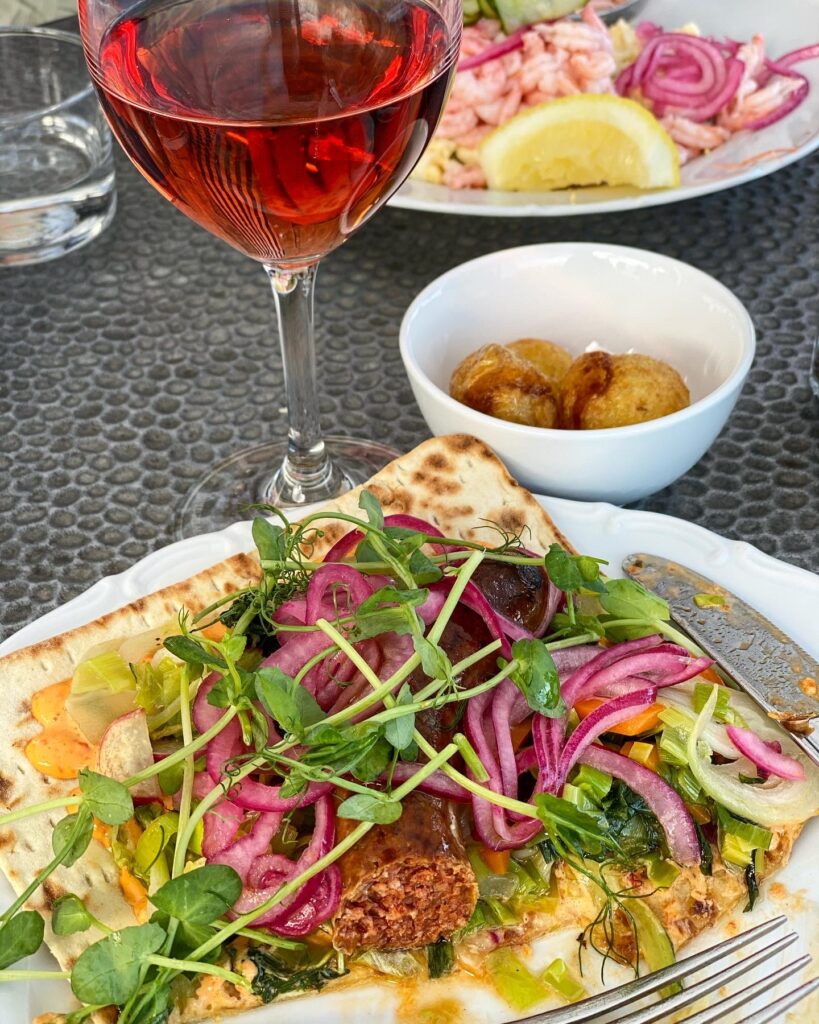 Two dishes, a shared bottle of rosé was approximately 800 sek, which is pretty good on a fancy island like Sandhamn.
Sandhamn-Lidö with Waxholmsbolaget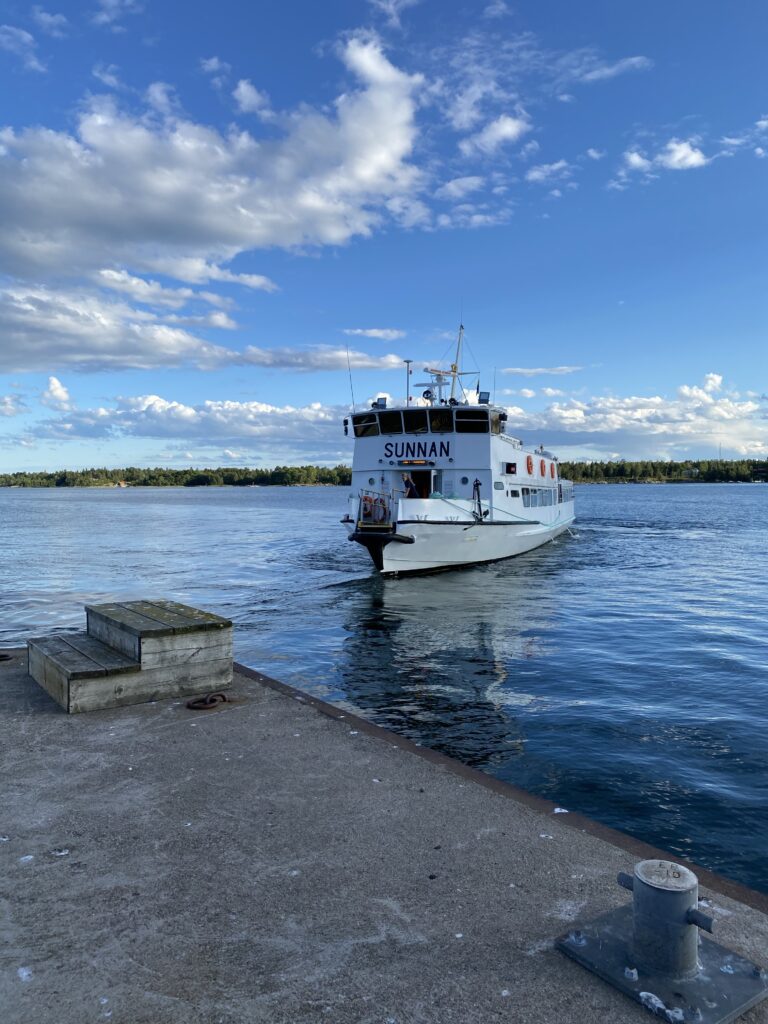 From Sandhamn, M/S Sunnan takes you to the 'northern archipelago' with multiple stops on different islands on the way to the final destination of Arholma. Lidö, which we were headed to is almost as far, and the trip there was about 3,5 hours.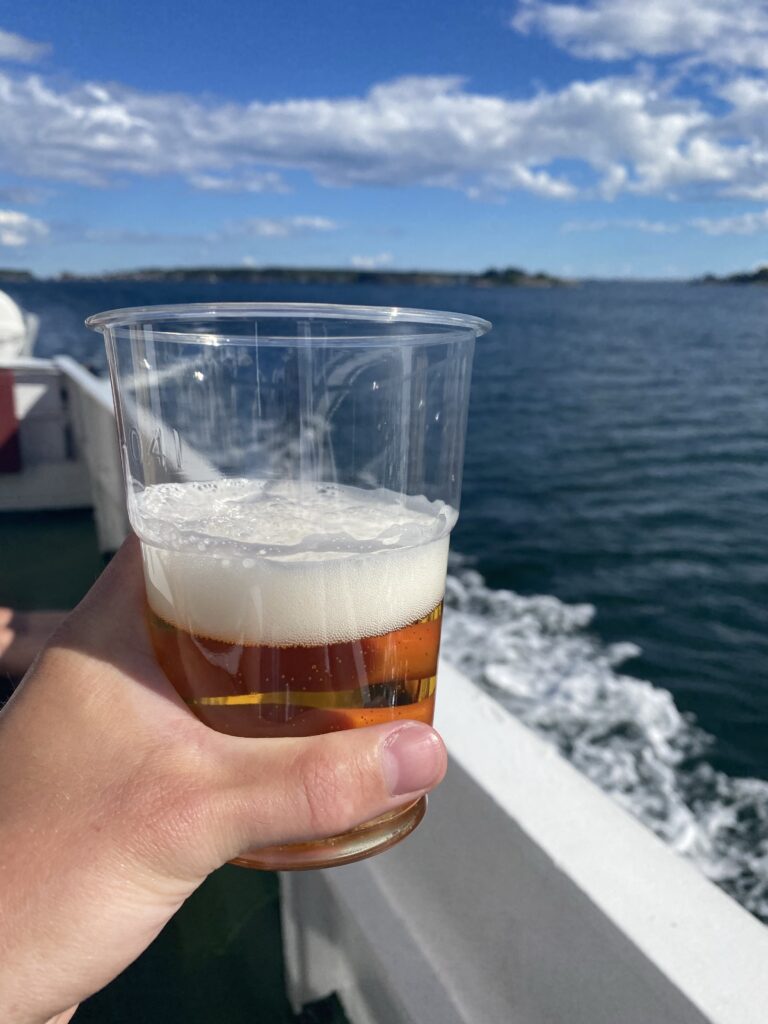 Fortunately there is a bar/café onboard and you can entertain yourself with a cold beer while watching the beautiful archipelago pass by outside. Price for a beer was approximately 75 sek for a 50 centiliter beer, which was quite a deal I'd say. Ticket for the Sandhamn-Lidö trip was about 130 sek per person. Not bad either for such a long trip.
Lidö Island: food, views and an old cannon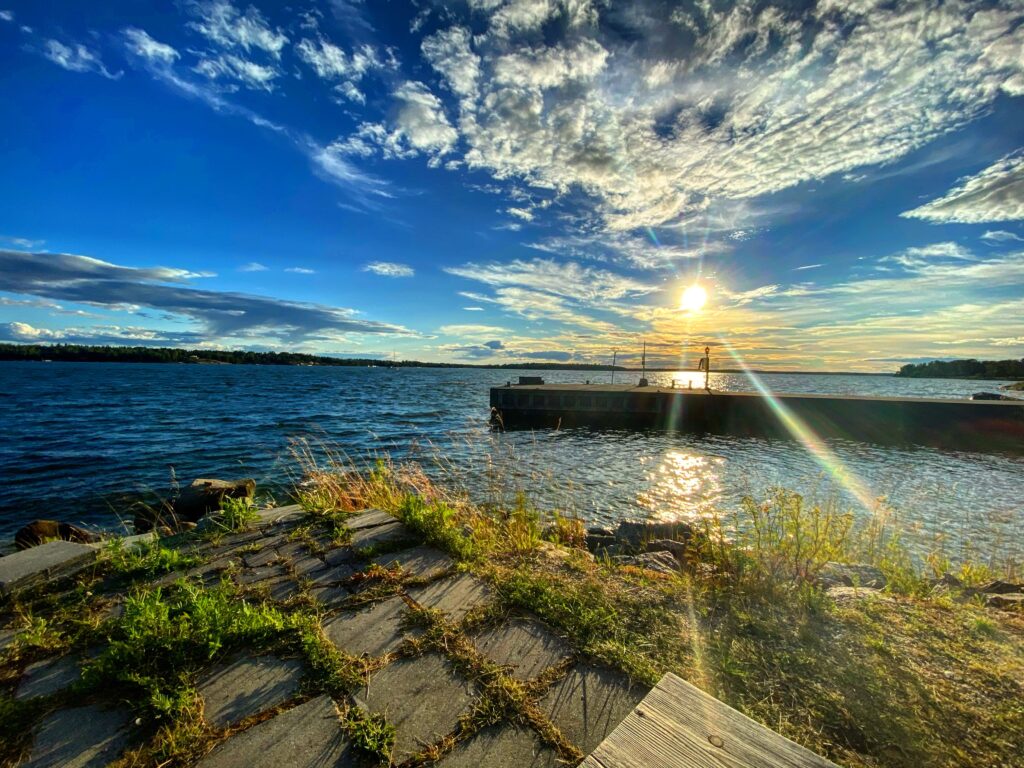 We arrived the island of Lidö around 7 pm. The jetty where the ferry arrives is right in front of Lidö Värdshus where we were staying. Lidö Värdshus owns pretty much all the accomodation options on the island, and as far as I understood it there is only one family living permanently on the island, which run Lidö Gård, a farm which for instance supply Lidö Värdshus with meat from the island. Very much farm to table.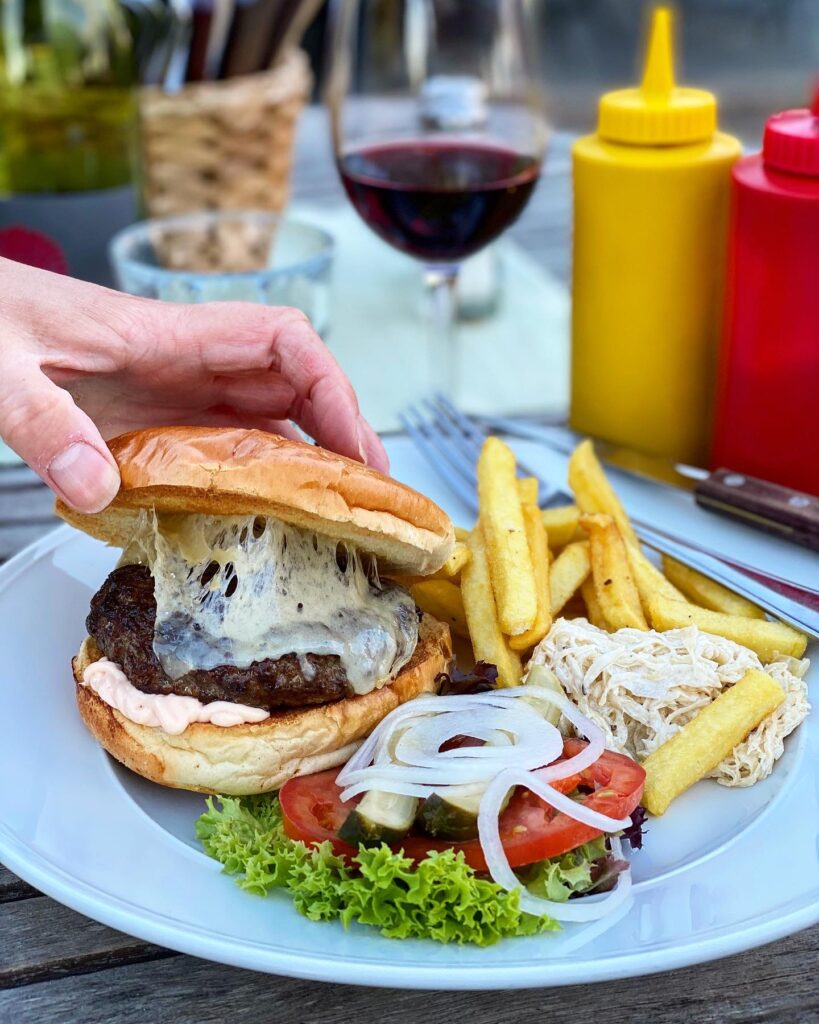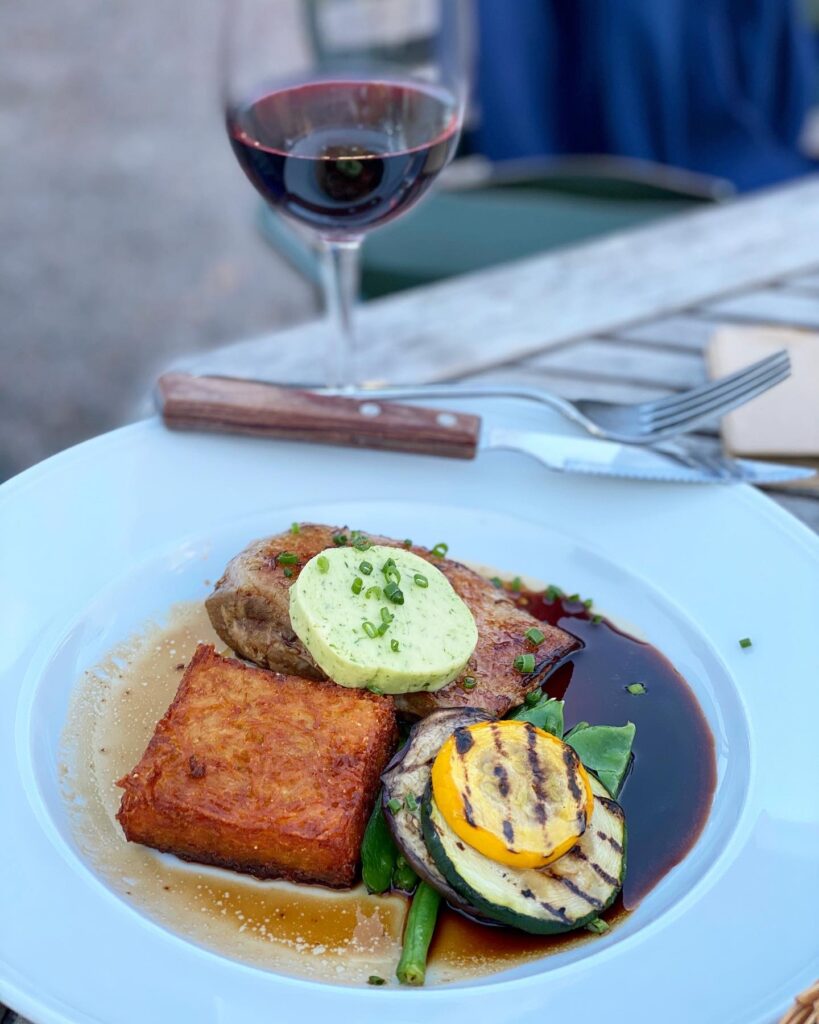 We had our first dinner there immediately after arriving and found the quality quite good, especially considering the island location. Prices were a tiny bit high, but not horribly and food was delicious and service friendly and efficient. There are menus online but I think our check for a shared starter, two mains and a bottle of wine was around 1100 sek.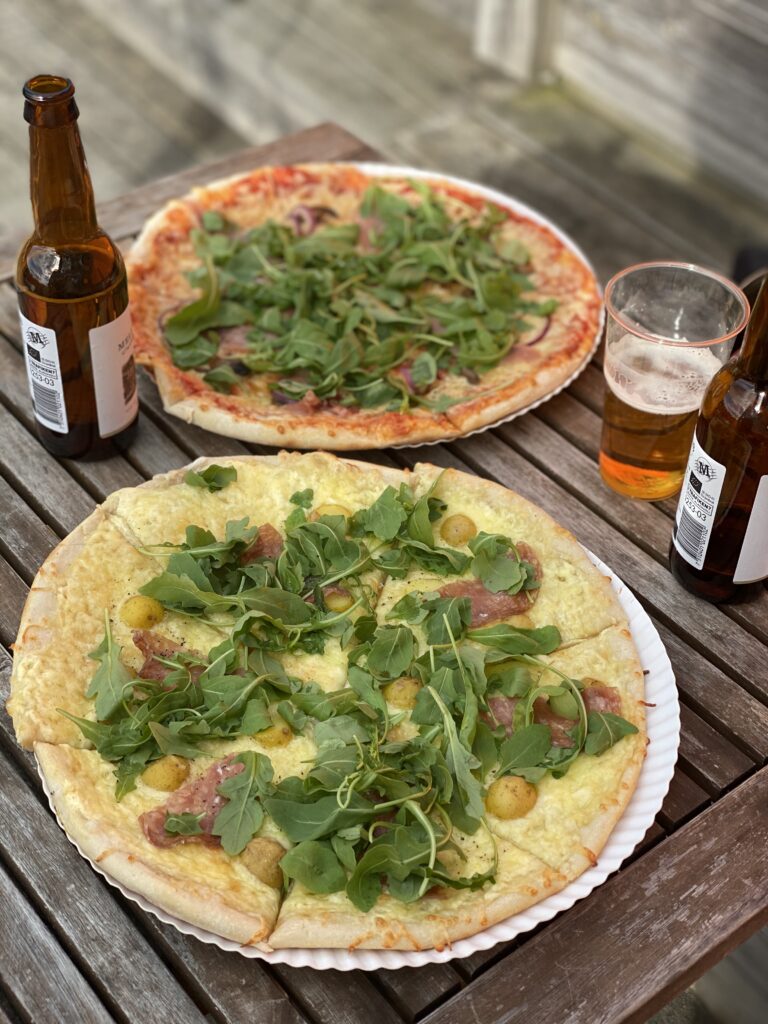 Our second night we took a short walk to the nearby guest harbour and "Oasen" which is Lidö Värdshus' casual café/restaurant/bar/mini market. They also happen to sell pizza, but they are only open until 18.00/6 pm so keep that in mind if you're having dinner. We had two pizzas and a beer each which was about 400 sek in total. The pizzas were quite good to be honest, and had creative toppings such as creme fraiche and new potatoes. No gourmet experience, but tasty.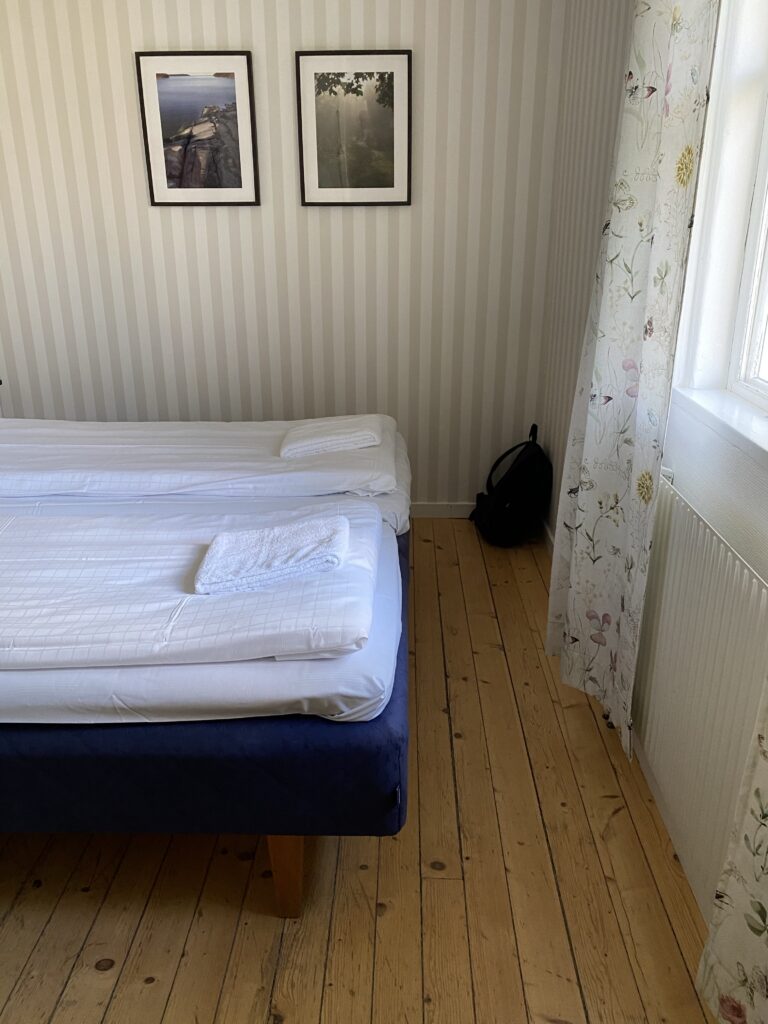 Our first night we stayed in a private room, with a shared bathroom. In our building there was four rooms per floor and one bathroom. In addition to this there are several bathrooms in the main building that you can use. I don't love a shared bathroom, but both room and shared facilities were super clean and comfy, on the other hand you pay a price equivalent to an ordinary hotel room.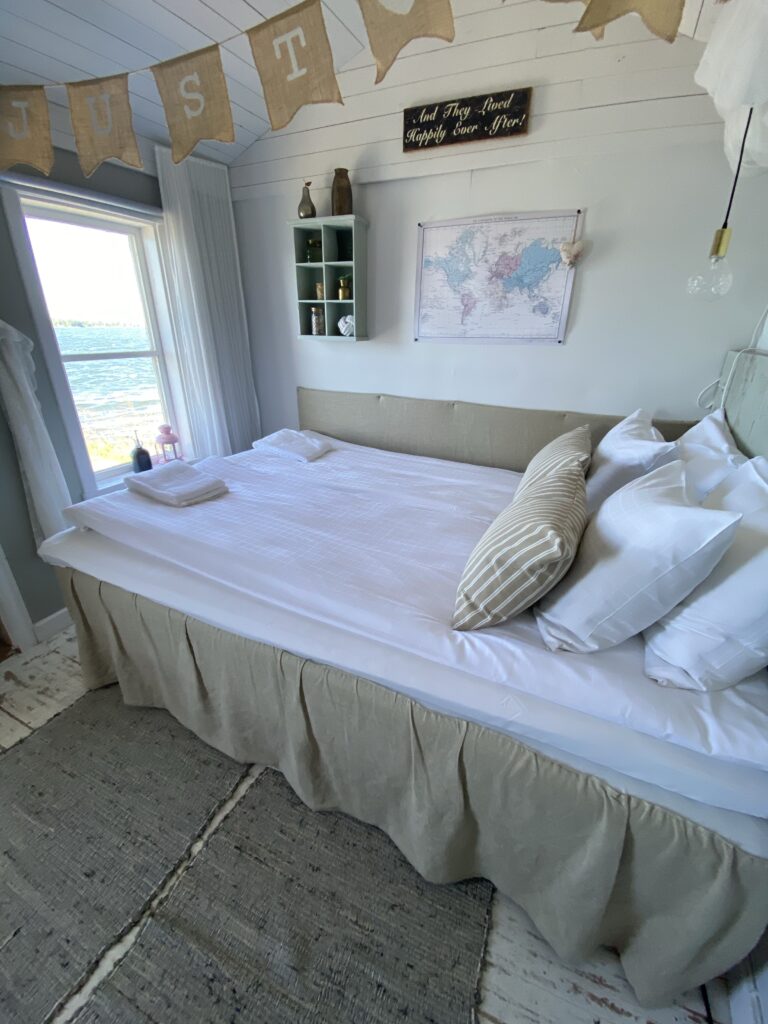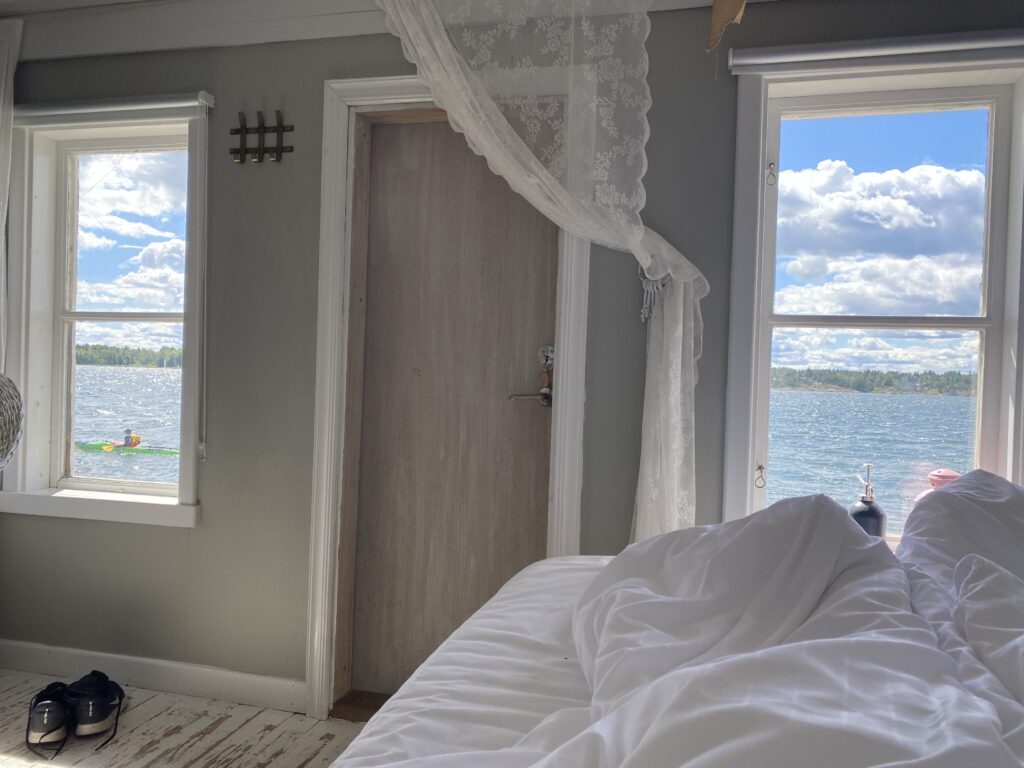 Our second night on the island we had booked 'Kärleksstugan', in Swedish: "the love cottage". It was a cosy little hut, approximately three meters from the water and with amazing views over the channel separating Lidö and the mainland. As with the other room, there is no bathroom and you have to walk the 100 meters or so to the main building to use one. The main problem for us however was that there is no indication to other guests that this is a guest room. Being close to the ferry pier, people constantly stroll past looking in through the windows, which gave us minor heart attacks several times when a face suddenly appeared in the window while we sat inside watching the water. Not super relaxing. At check out we told the staff about it and they sounded like they took it serious, so hopefully they'll put up a sign or similar for future guests.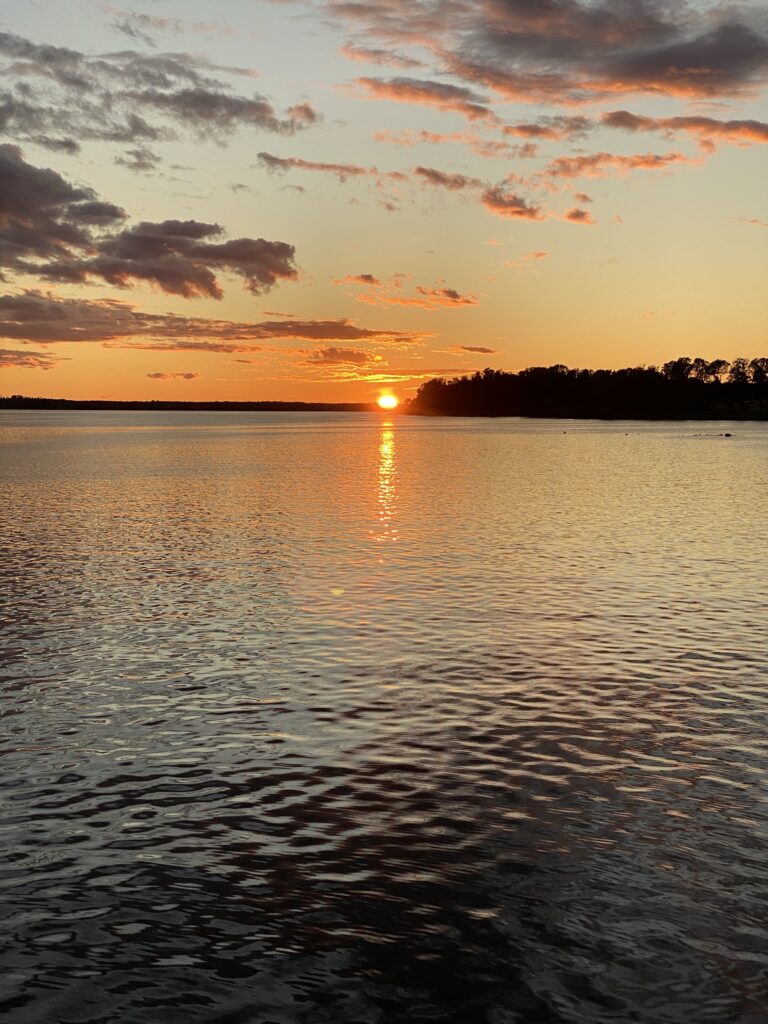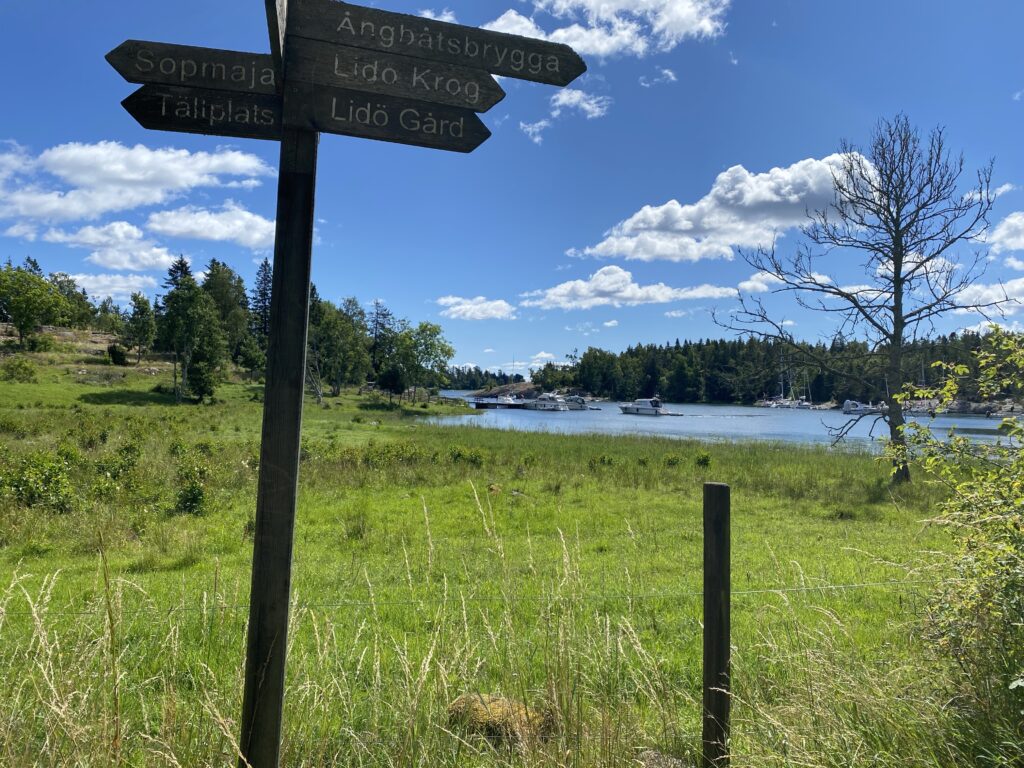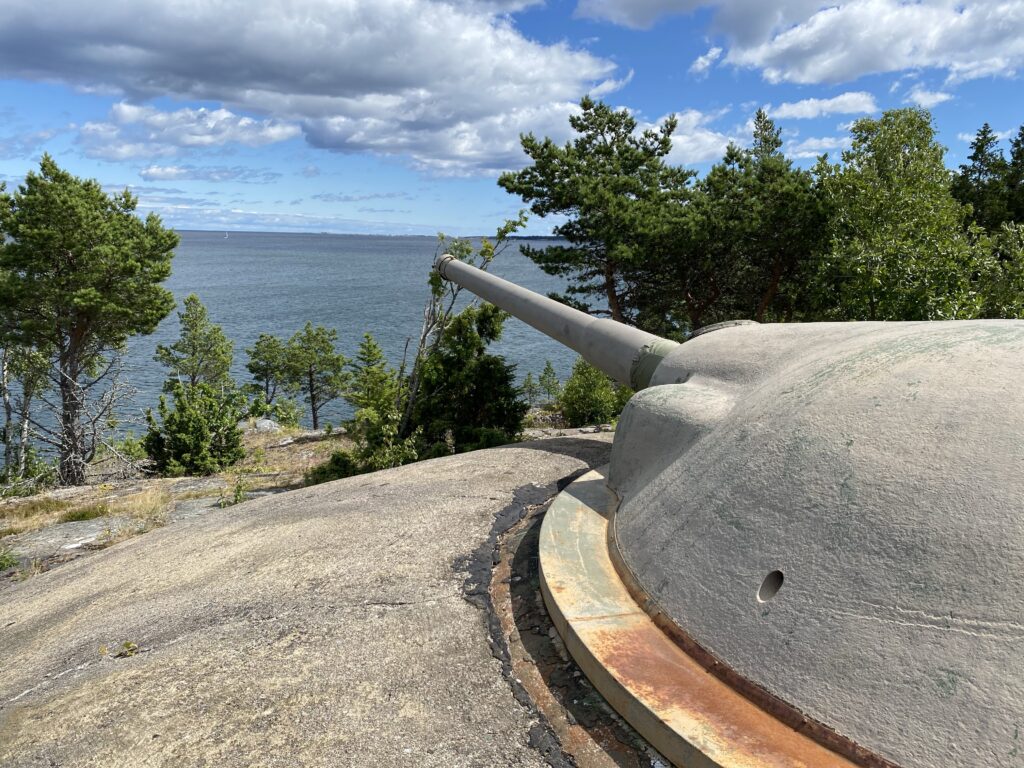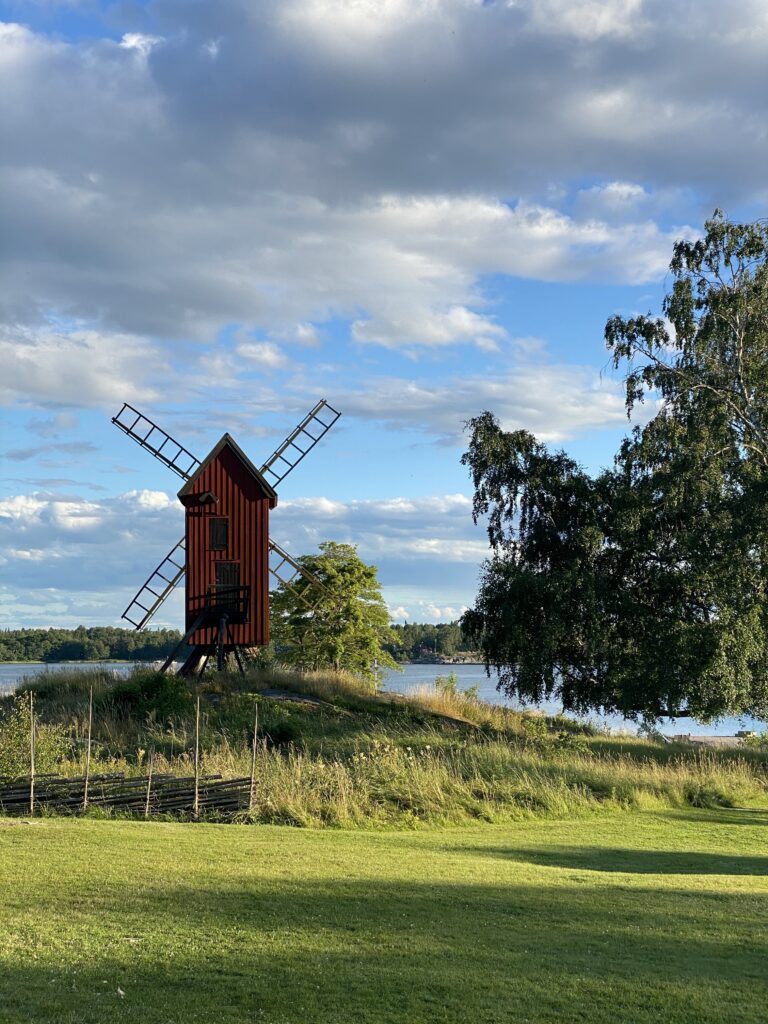 What you find on Lidö is calm. There is almost no other people and you can walk around easily on relatively good roads and paths. There is no car traffic on the island, but you might run into the odd tractor or staff golf cart. We walked around most places and for instance visited the WW2 coastal defence gun on the north-east side of the island which probably was the most worthwile trek since the views from there were quite amazing. Compared to Sandhamn you get a feeling of that you're (almost) in your own island paradise.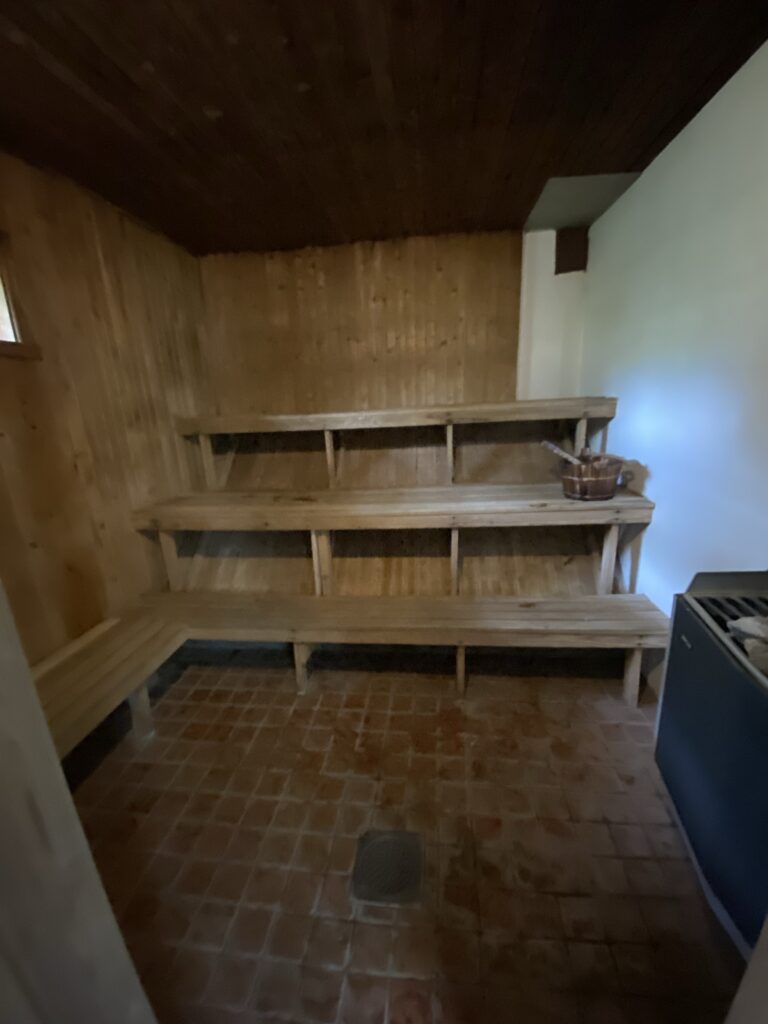 Then, to emphasize that feeling after a day of walking, you can pay to rent a sauna or hot tub for an hour or two. We rented the sauna which was slightly expensive at 350 sek an hour, but in the end definitely worth it, as the feeling of sitting in a super hot private sauna and then (after a short sprint) throw yourself in an ice cold Baltic Sea was quite spectacular.
Lidö-Räfsnäs-Stockholm with Romina "passbåt" ferry and bus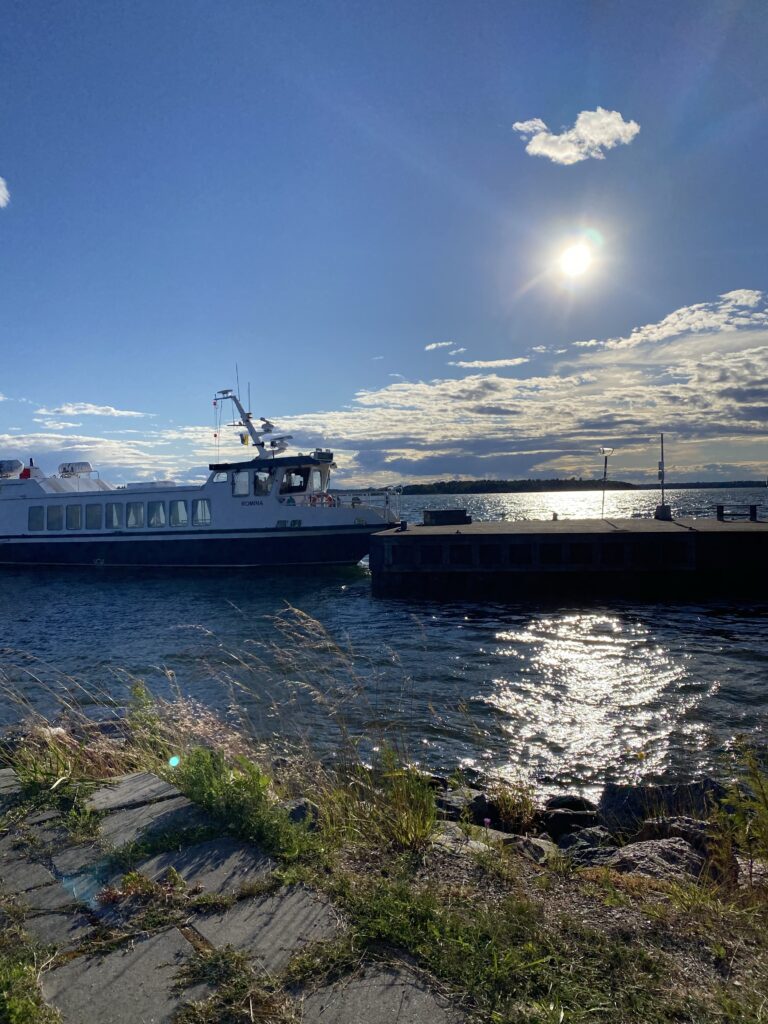 After two great days on Lidö we decided on getting back to Stockholm using public transport to save some time and money. You can catch the ferry back to Stockholm from Lidö, but that takes around five hours and requires a change on another island.
From Lidö there are several "passbåtar" or commuter ferry crossings per day with m/s Romina to nearby Räfsnäs via island of Tjockö (cost for ferry around 55 sek per person), from where you can catch the SL bus to Norrtälje or Campus Roslagen, from where you can easily (same stop) change bus to one bound for Stockholm. This takes approximately two hours.