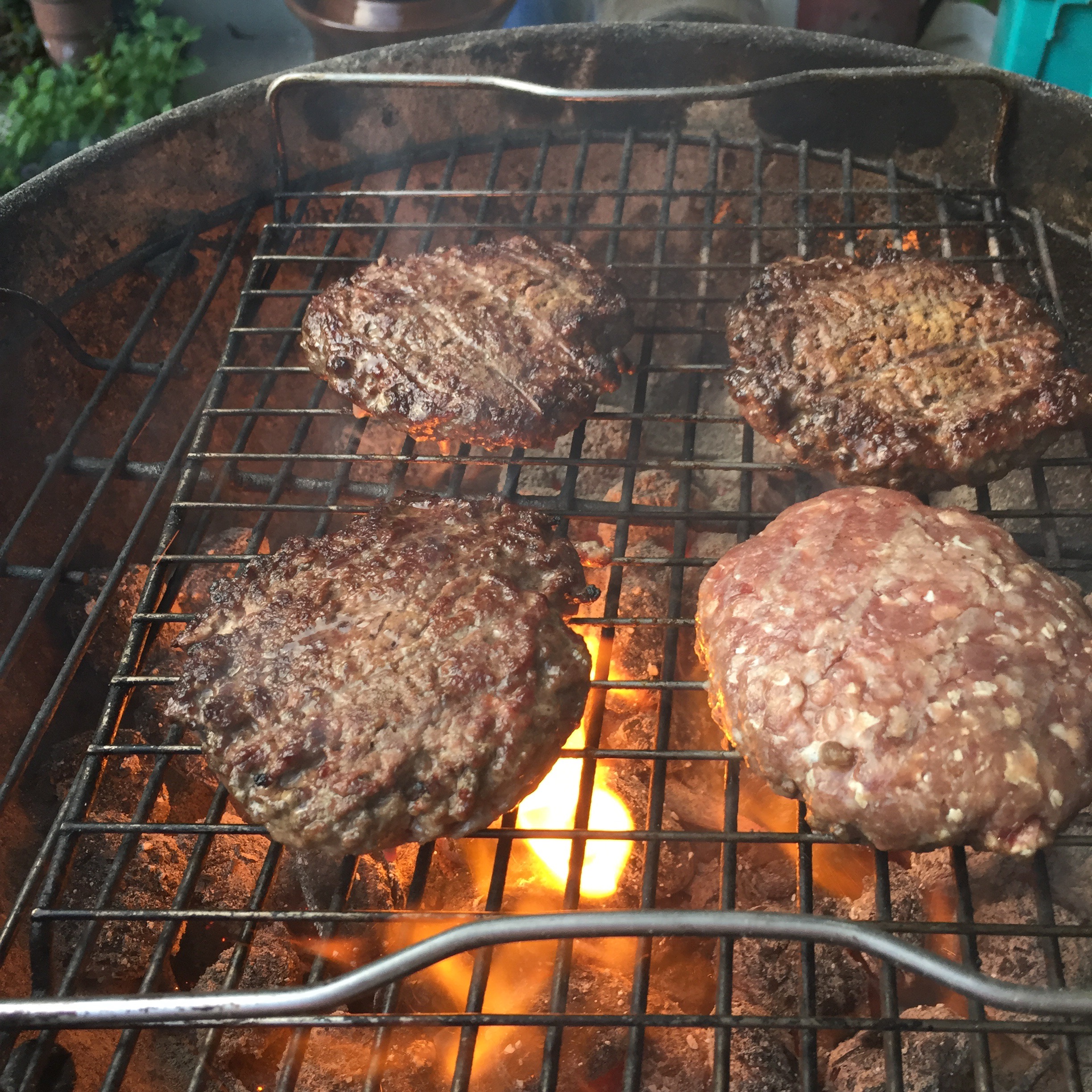 Had a very nice weekend, especially eating wise, last week. Thought I'd share some pics from it.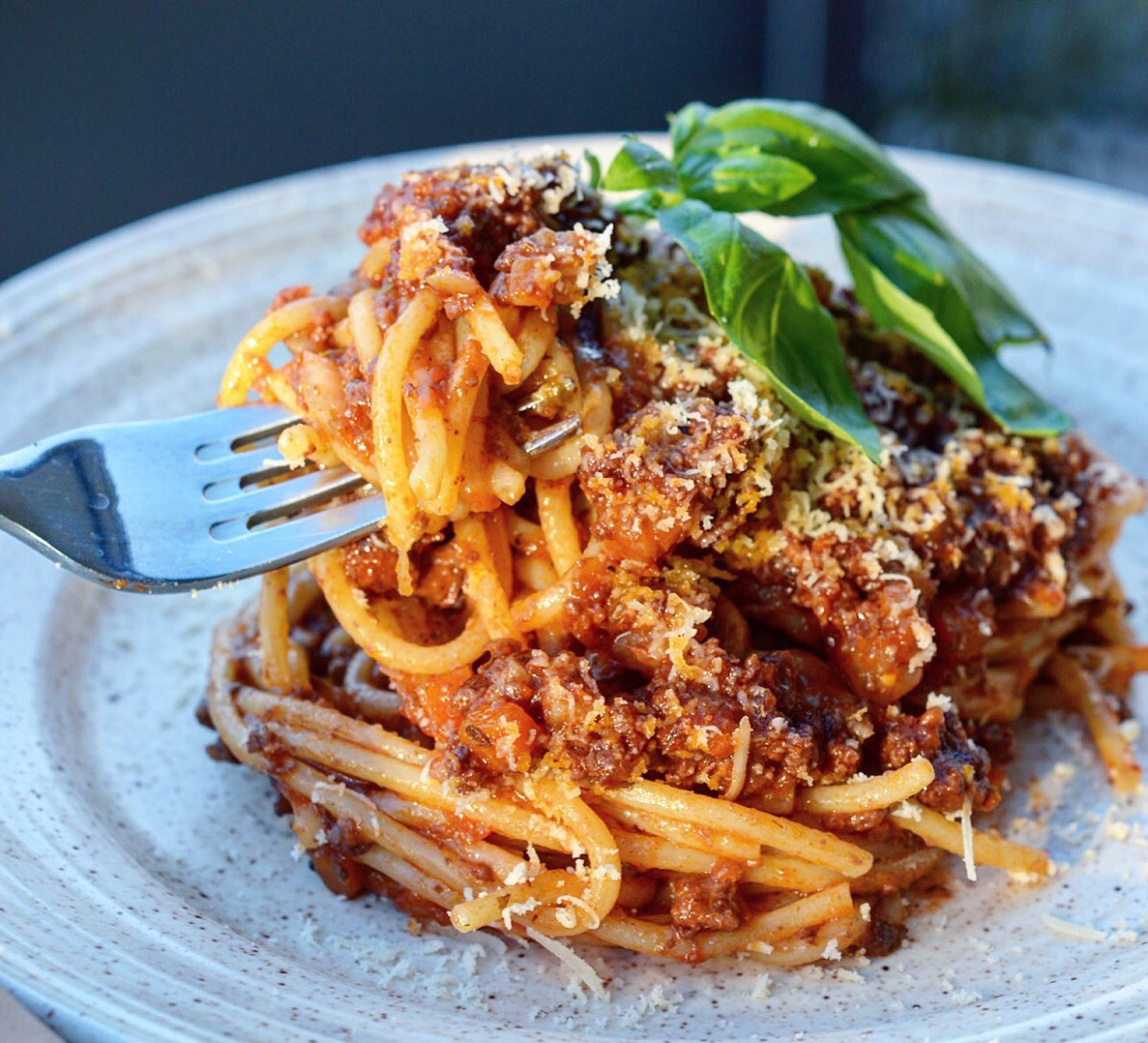 Slow cooked Sunday Bolognese, probably my all time favourite dish. Made extra tasty with spaghetti from Italian company Martelli (found at Urban Deli if you're in Sweden).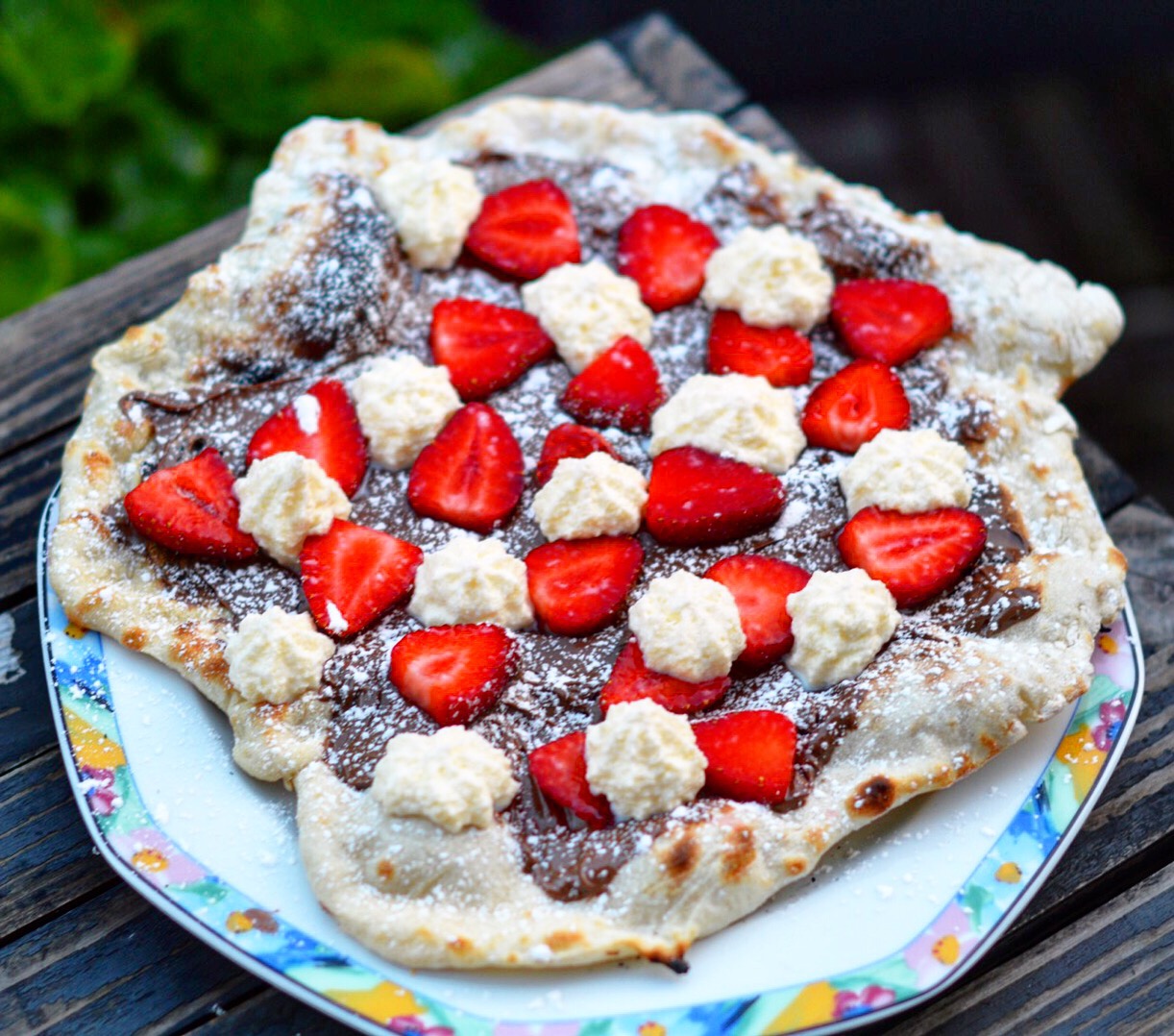 I had a slice of Nutella and strawberry pizza when we visited Brazil in January and I've been wanting to try to make it ever since. Basically bake a pizza crust without anything on it, when done smear on Nutella, and then add strawberries, whipped cream and icing sugar when it has cooled. So good.
A homemade pizza with shrimps, bacon, feta cheese, buffalo mozzarella and chilli flakes. We actually had this one from Dominos while living in Australia. Great combo of flavours. Washed down with rosé.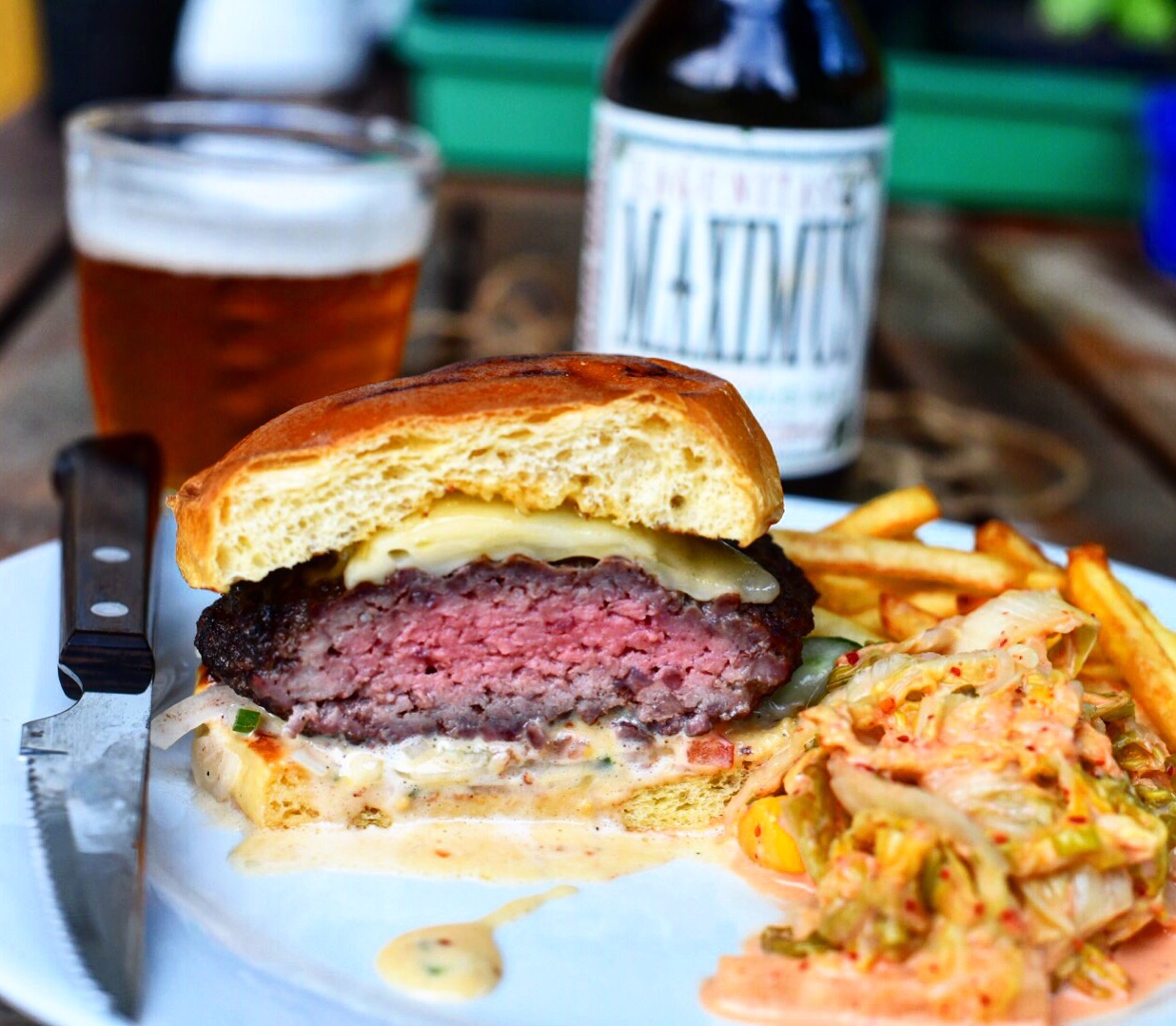 Probably the best burger I've ever made. Fresh ground chuck roll, cheese, my favourite burger dressing, brioche buns (from Garant if in Sweden), pickles, tomatoes and onion rings. So fatty the grill went crazy but turned out to be incredibly juicy and delicious. Served with kimchi slaw (kimchi mixed with mayo), fries and smoky Brazin Zinfandel.