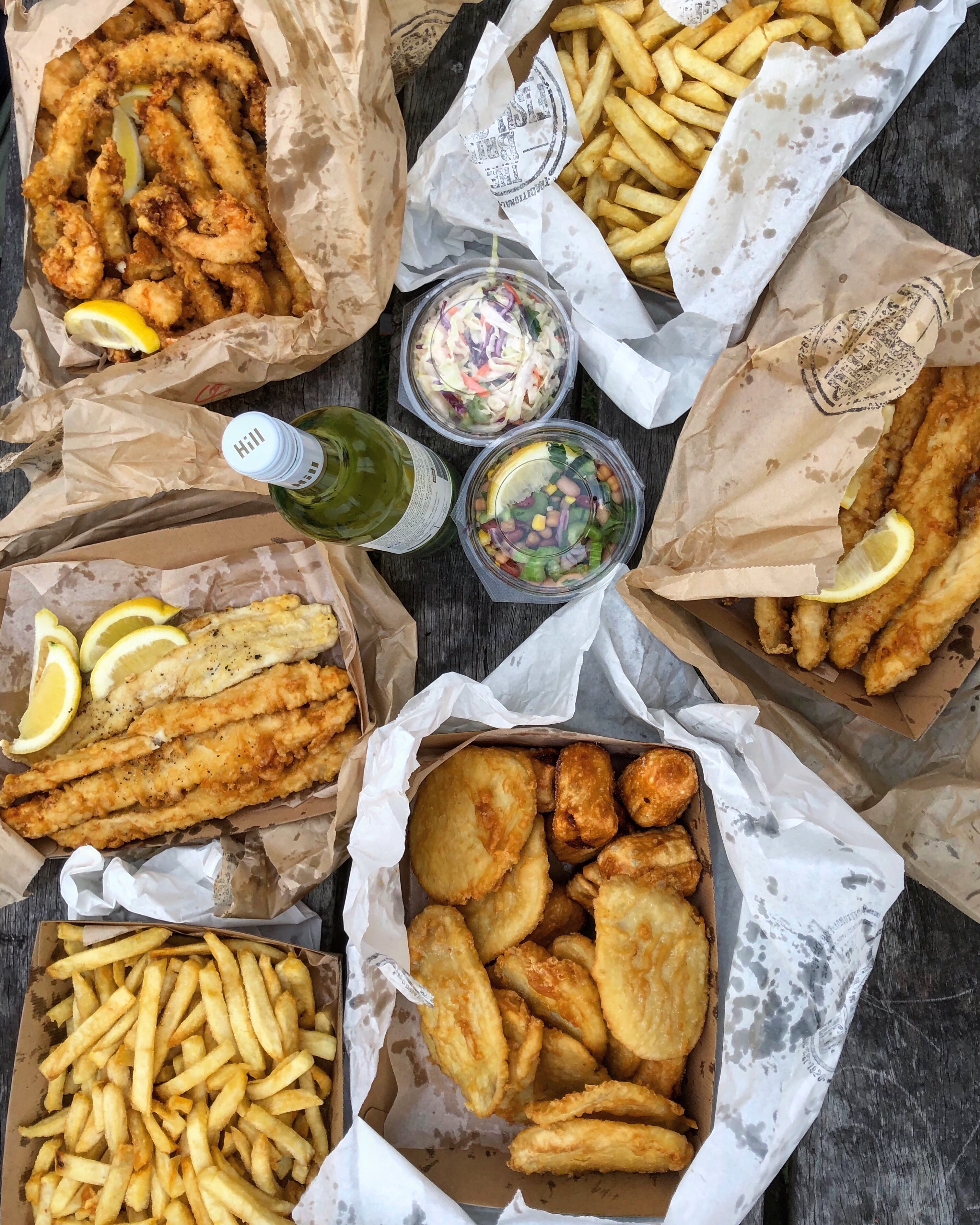 After five days of South East Asiaing in Singapore, it was time for the next destination. After a sort of painful red-eye flight, that was prolonged by a tropical thunderstorm, we found ourselves at the Mornington Peninsula, just outside of Melbourne, Australia.
As I have relatives there, Christmas in Australia was sort of the main goal for our trip, despite only spending five days there.
Anyway, after managing skybuses, commuter trains and finally some walking we ended up at my relatives' house. Fortunately they had anticipated our state of mind, and fried food was on the agenda.
Close to where we stayed, there is Mordialloc. To me, it sounds like some vicious creature straight out of Harry Potter, but fortunately it's a quite nice little suburb by the ocean that also happens to have a nice fish and chips shop. We opted for take away and brought a load of deep fried seafood goodies, chips and white Aussie and New Zealand wine and crashed down on a bench next to the ocean. It might've been reaching firm ground after the painful flight and all that, but this was the best fish and chips I have ever had. The calamari was ridiculous. Not even a bit chewy – soft meat, crunchy coating. The fish was flaky and with equally crunchy batter. The prawns, oh the prawns. Juicy, sweet and with a beautiful crispy coating as well. Great chips, tartare sauce (I love that stuff so much), a squeeze of lemon, and cold white wine. A red sunset for dessert. Couldn't be much better.