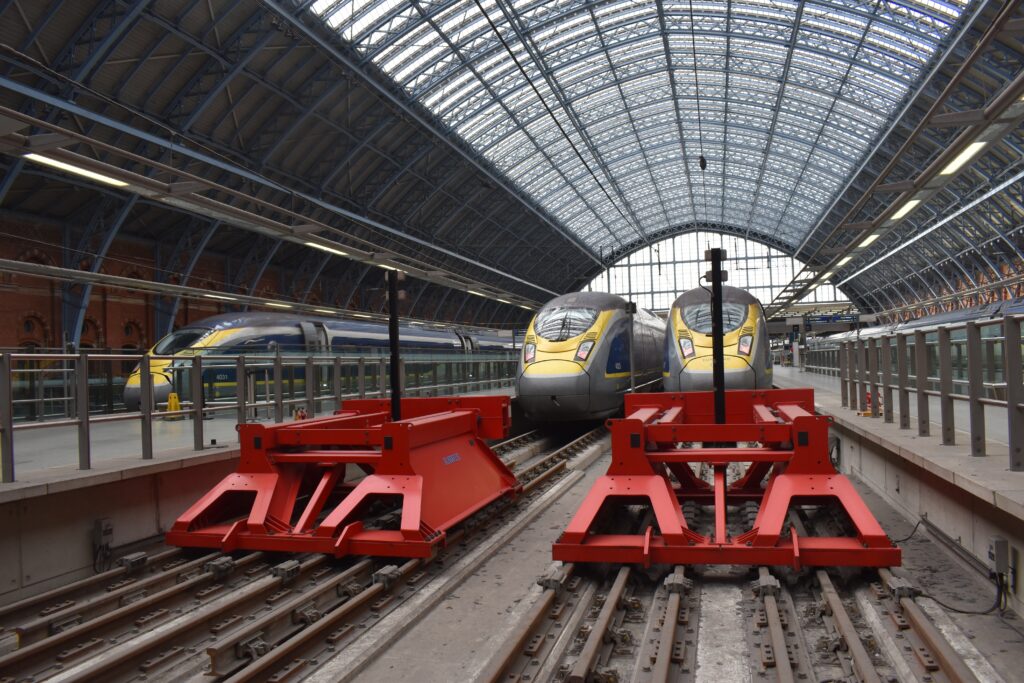 When I was around 10 years old, the Eurostar opened and for the first time in history, people could travel by train from the United Kingdom to the rest of Europe. I don't really remember how I got this information, probably from tv as the internet took another year or two to reach my 1990s family home. Anyway, since then, I've dreamt of going with the Eurostar, through the Eurotunnel, and finally, after stuffing our faces in Amsterdam food for three days, it was time.
We had booked tickets in Standard Premiere, which is the Eurostar's middle option, where you get better seats than in Standard, as well as drinks and a meal onboard. But you don't get access to the extra benefits of Business Premiere such as lounges, fast track and a nicer three course meal with champagne served onboard.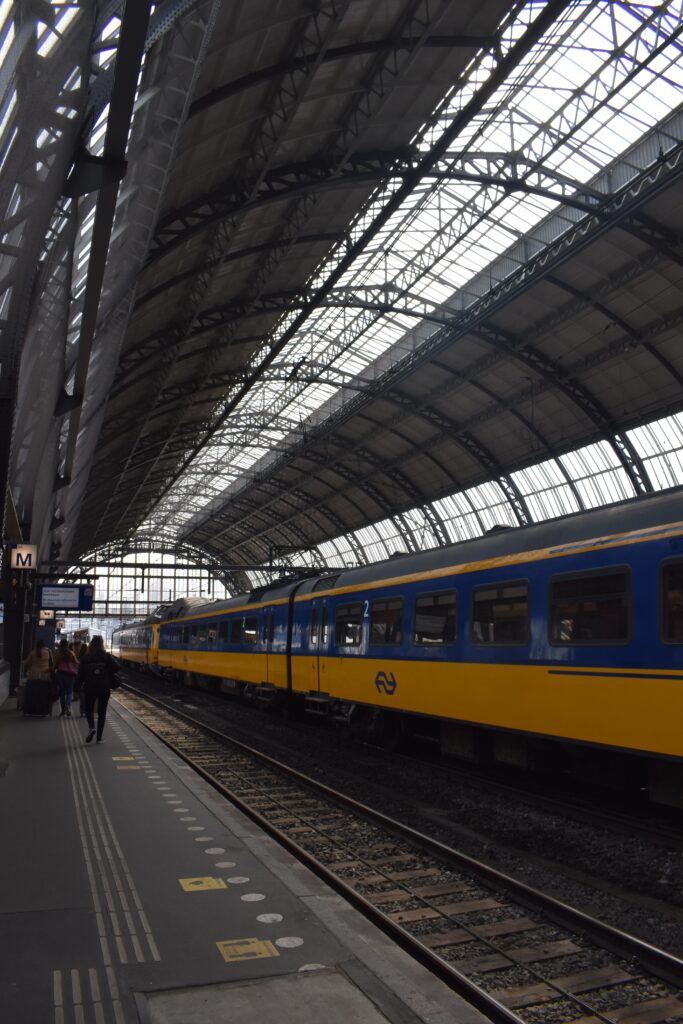 As we lived basically in Amsterdam's Centraal station, at the very comfortable Ibis Amsterdam Centraal, we had just a few meters walk to reach the station. Upon arriving the correct platform we entered a quite long que to reach safety control and immigration. Since train travel until this point had been basically to just jump on and off trains, this was the first time since leaving Stockholm we actually had to wait. We did not mind though and everything went quite smoothly and I think we waited for maybe 20 minutes or so to get into the waiting area. The waiting area consists of a few chairs and benches, and not everyone was able to find a seat. I don't think there was even a cafe in there, but there were a few vending machines for the hungry. The most interesting part of our waiting experience was a couple of Dutch ladies that cracked open a bottle of sparkling wine to kill some time. Reasonable!
After a while we were let out to the same platform that we had queed on to get in to the waiting area, and finally our Yellow ride arrived. I tried to go and take a picture of the locomotive, but a staff member told me (nicely) to get on the train instead. Fortunately there was plenty of opportunity to take pretty train pictures in London later on.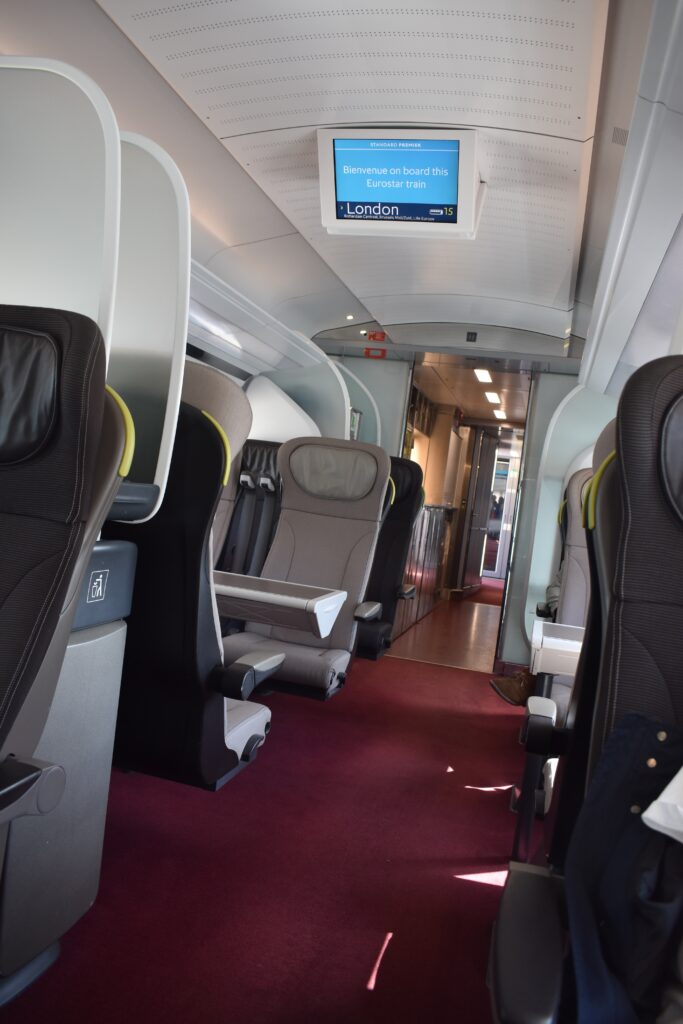 Our carriage on the train was probably half full (or was it half empty?) and we were told to put on face masks because of the Covid-19 pandemic. The Netherlands had just scrapped mandated face masks shortly before we arrived, as had the UK mostly, but not onboard trains.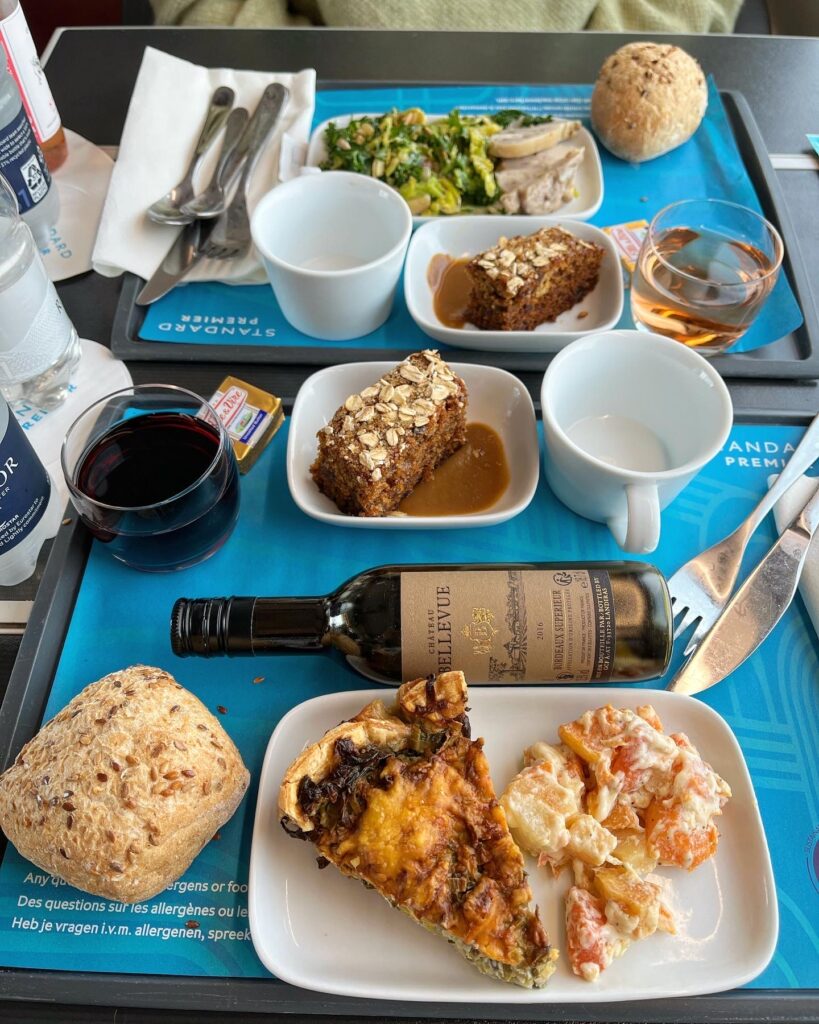 We were welcomed personally (nice touch) by our carriages attendant and shortly afterwards presented with drinks and some snacks. We were given the option to have either white, red or rosé wine, beer or softdrinks, and went for wine. Throughout the trip they were quite generous with wine, and we, being in holiday mode, probably had 3 or 4 "mini bottles" each before arriving in London. After stopping in Rotterdam, the train started to fill up, and we were served a 'light lunch'. I opted for a leek, Red Leicester cheese and rosemary tart together with a sticky date pudding with butterscotch cream. The tart aka pie was served with a little bit of coleslaw-y root vegetable salad as well as a bread roll. Maybe the wine and views of rural Belgium had a little bit to do with it, but it was really good.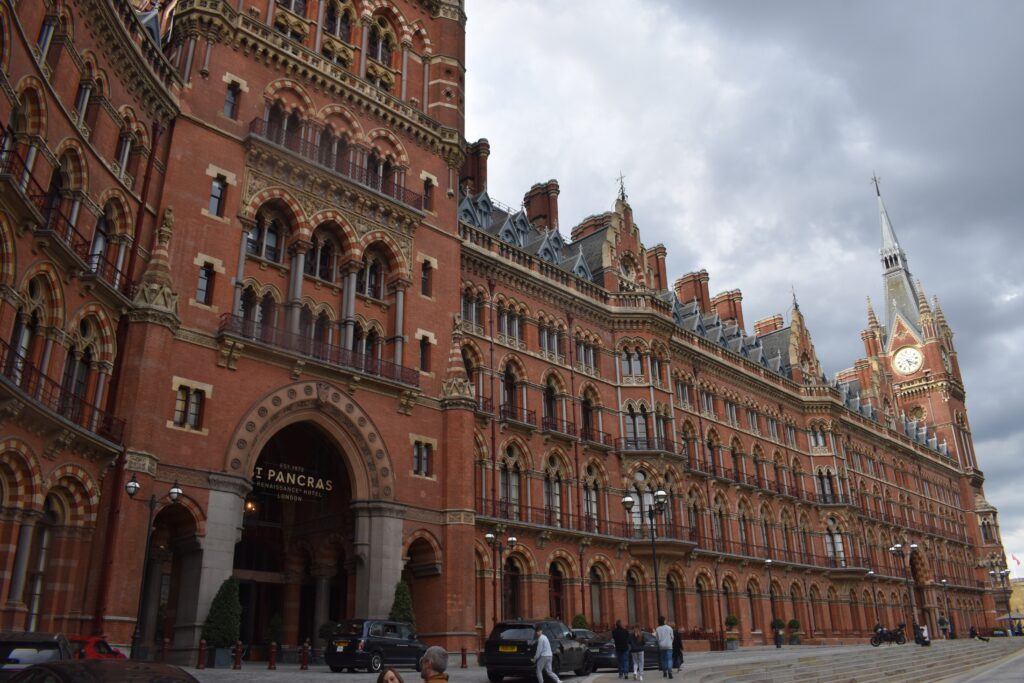 So, after a few hours of wine drinking and European landscape watching it was time. We entered the legendary tunnel. I thought it would take a longer time beneath the sea, but it was probably 15 minutes or so until we popped out on the other side of the channel and could continue to watch the landscape go by for a while before reaching London's St. Pancras International station, and our next stop on the way to Scotland.
In conclusion I really loved the Eurostar. Comfortable seats, friendly onboard staff, great food, and a generally nice modern train. And of course it was also very convenient being able to go directly from Amsterdam to London instead of having to first go to Brussels or Paris. Price was a little bit high as we waited a bit too long to book. When we started checking, a one way ticket in Standard Premiere was €120 per person, but we booked them at €180 due to our own laziness. Despite this, and compared to flying, 180 euros for four hours in a comfortable seat with views of four European countries, free-flowing (at least basically) drinks and a nice meal felt very much worth it.